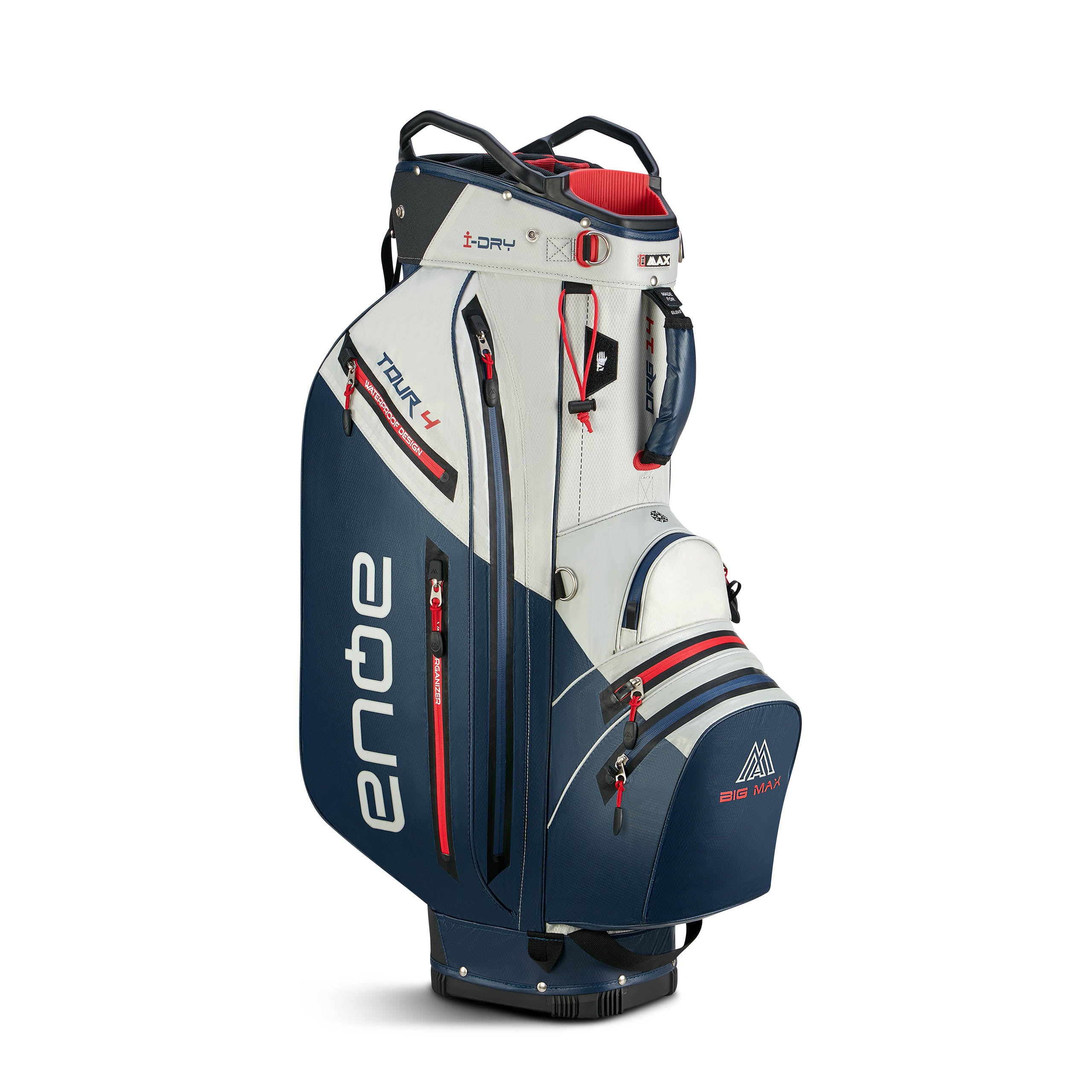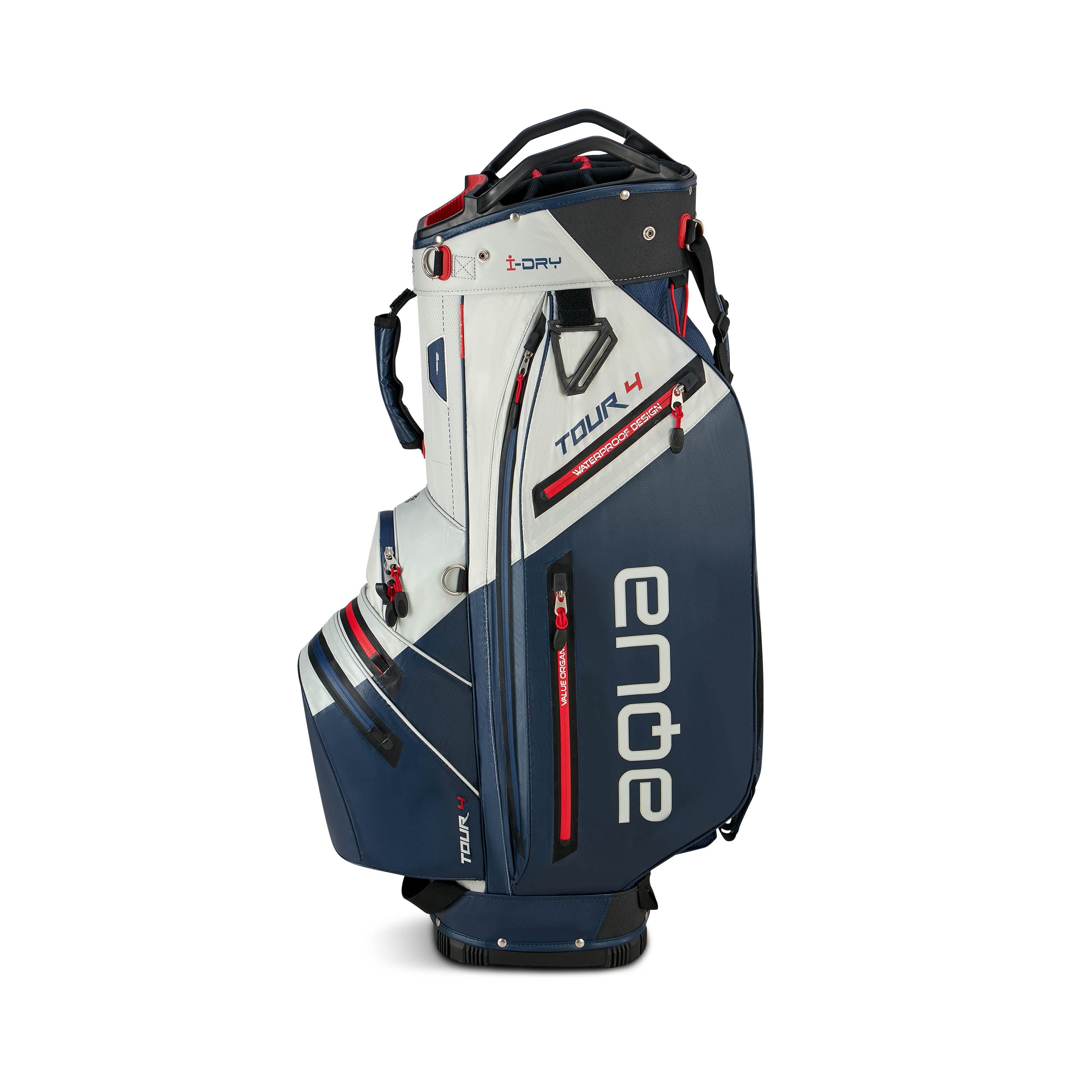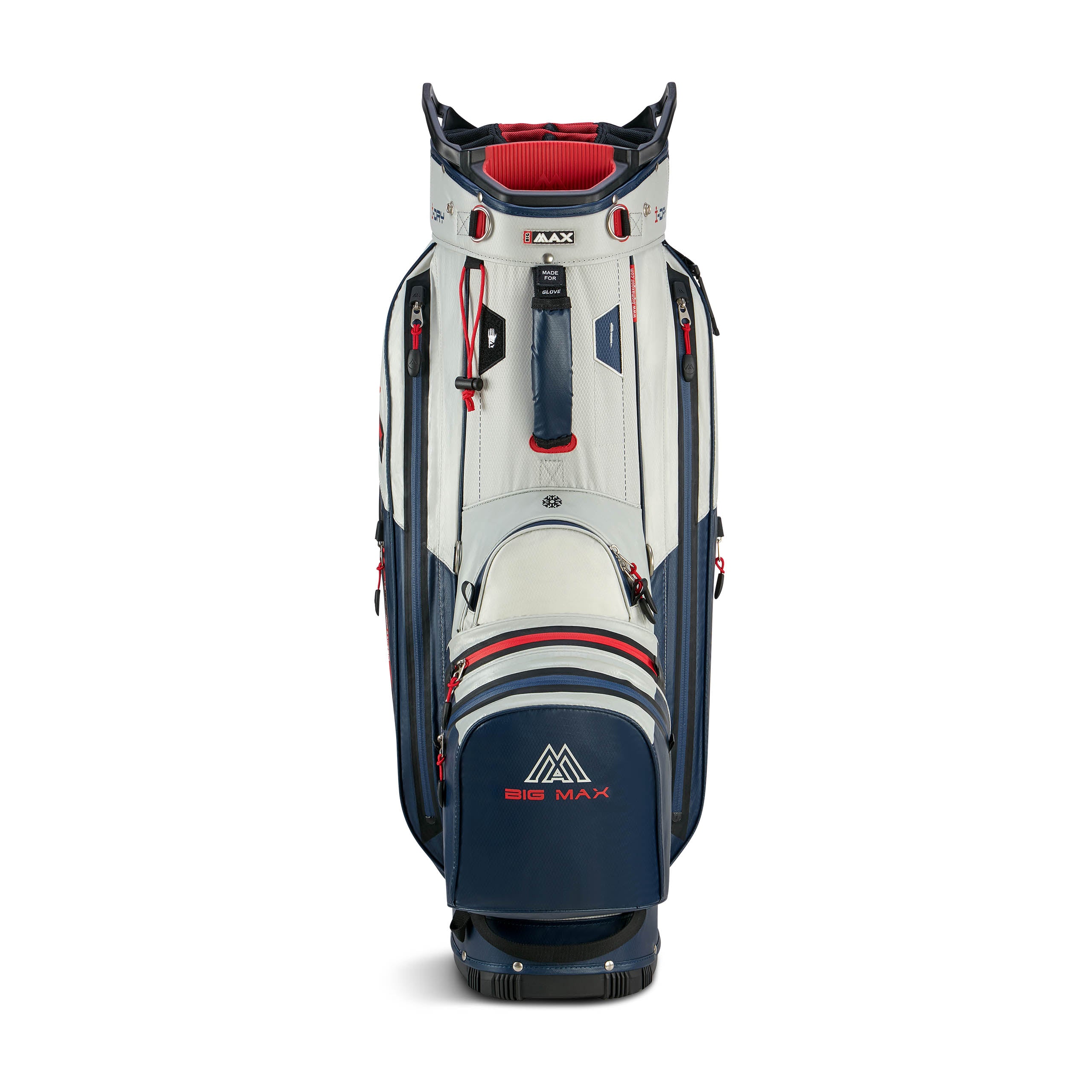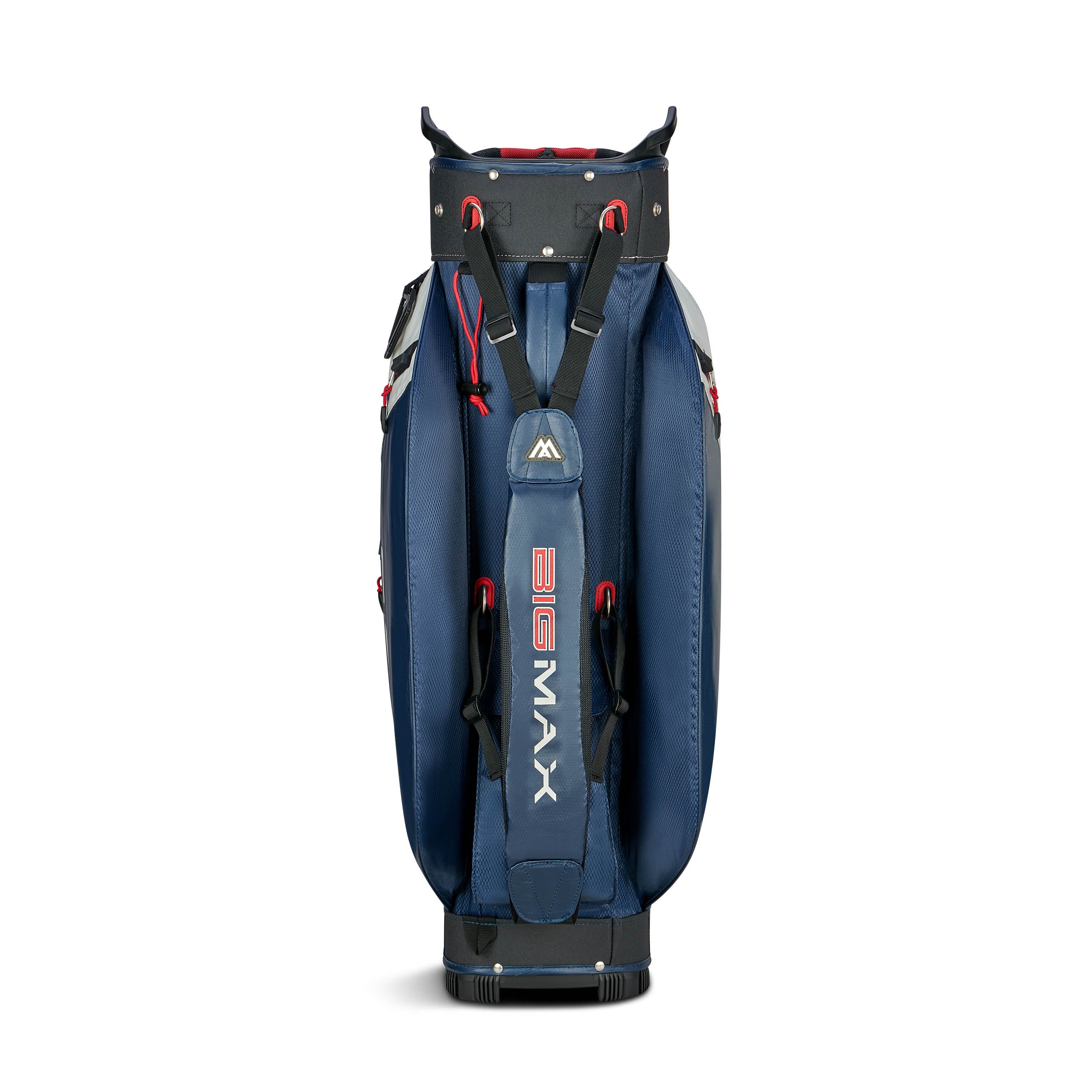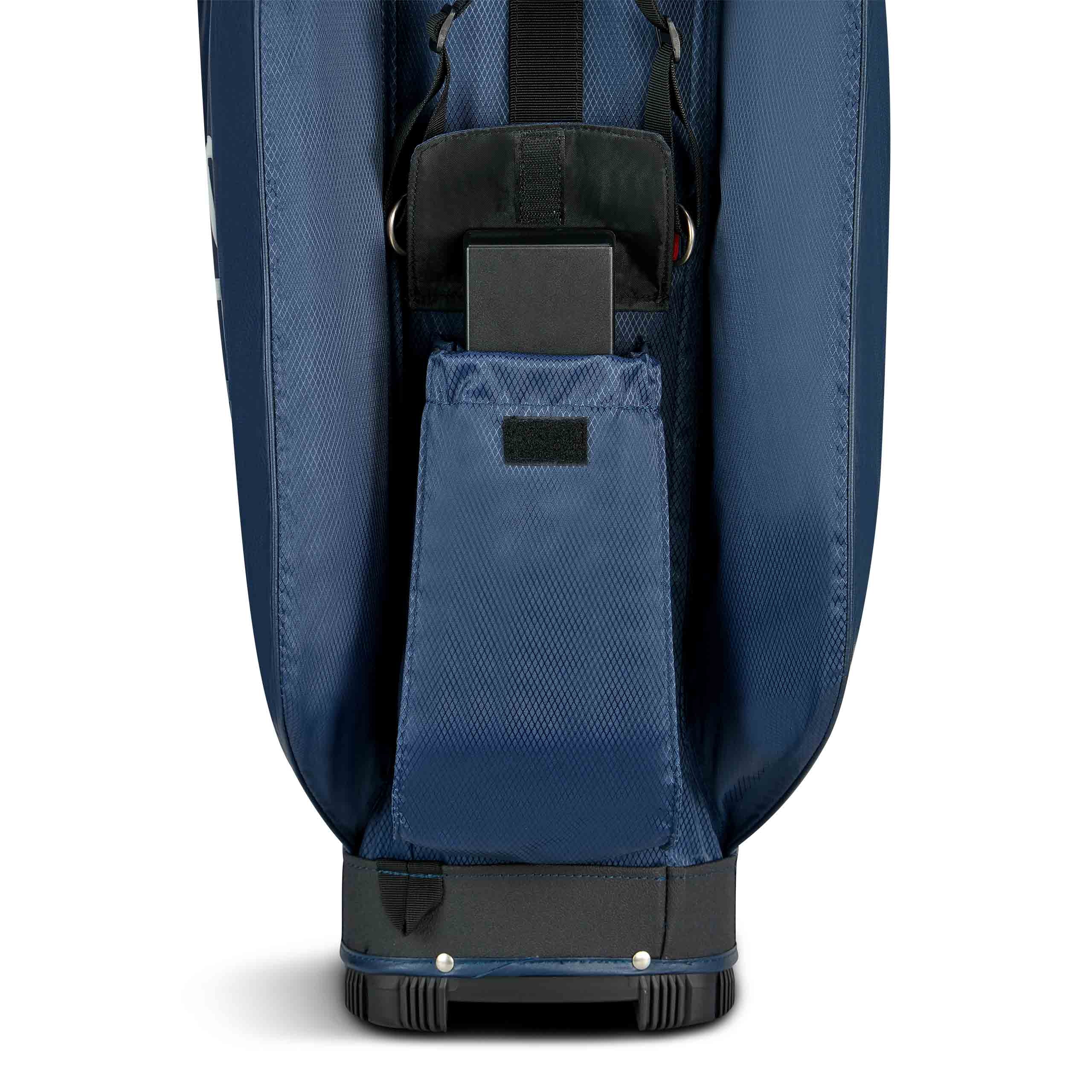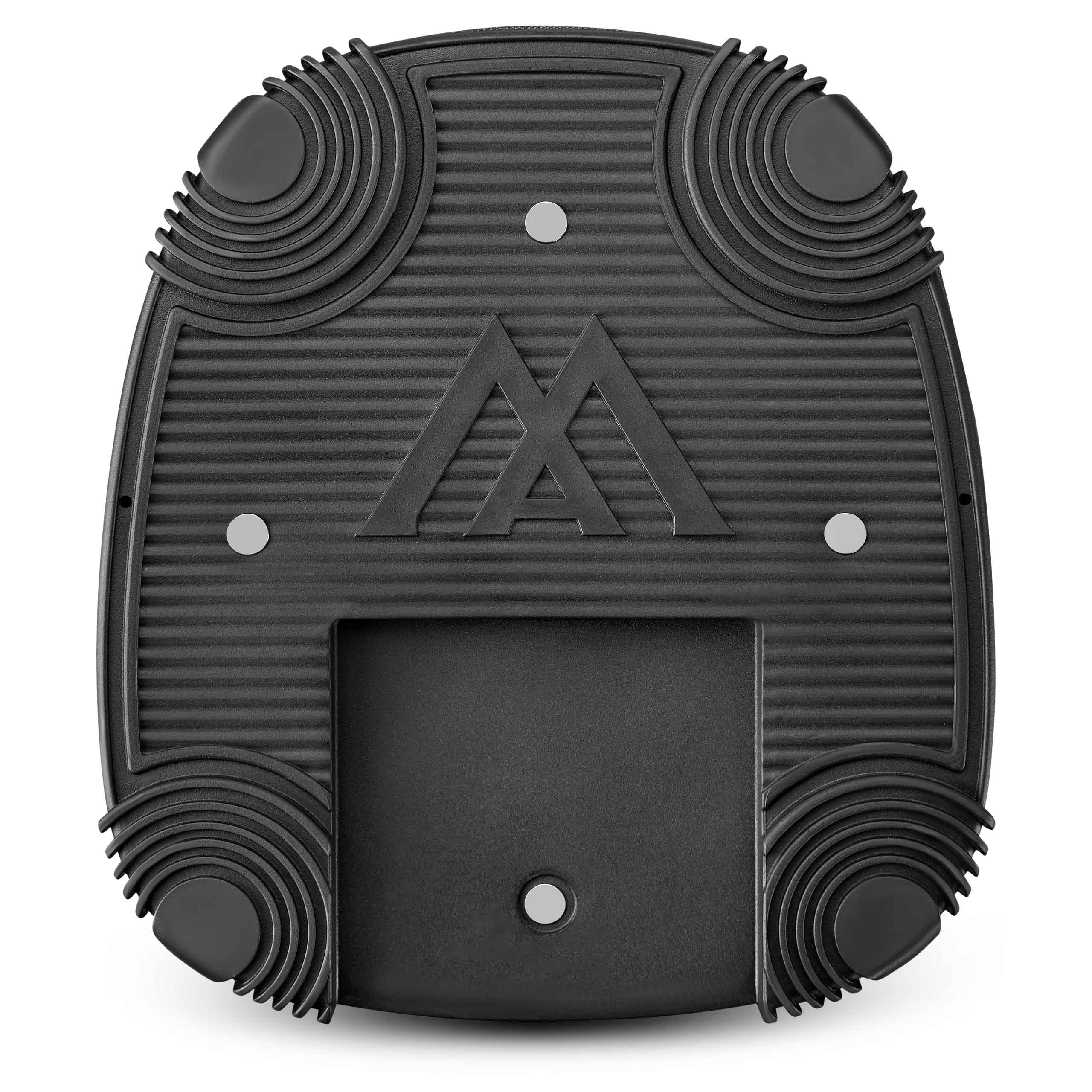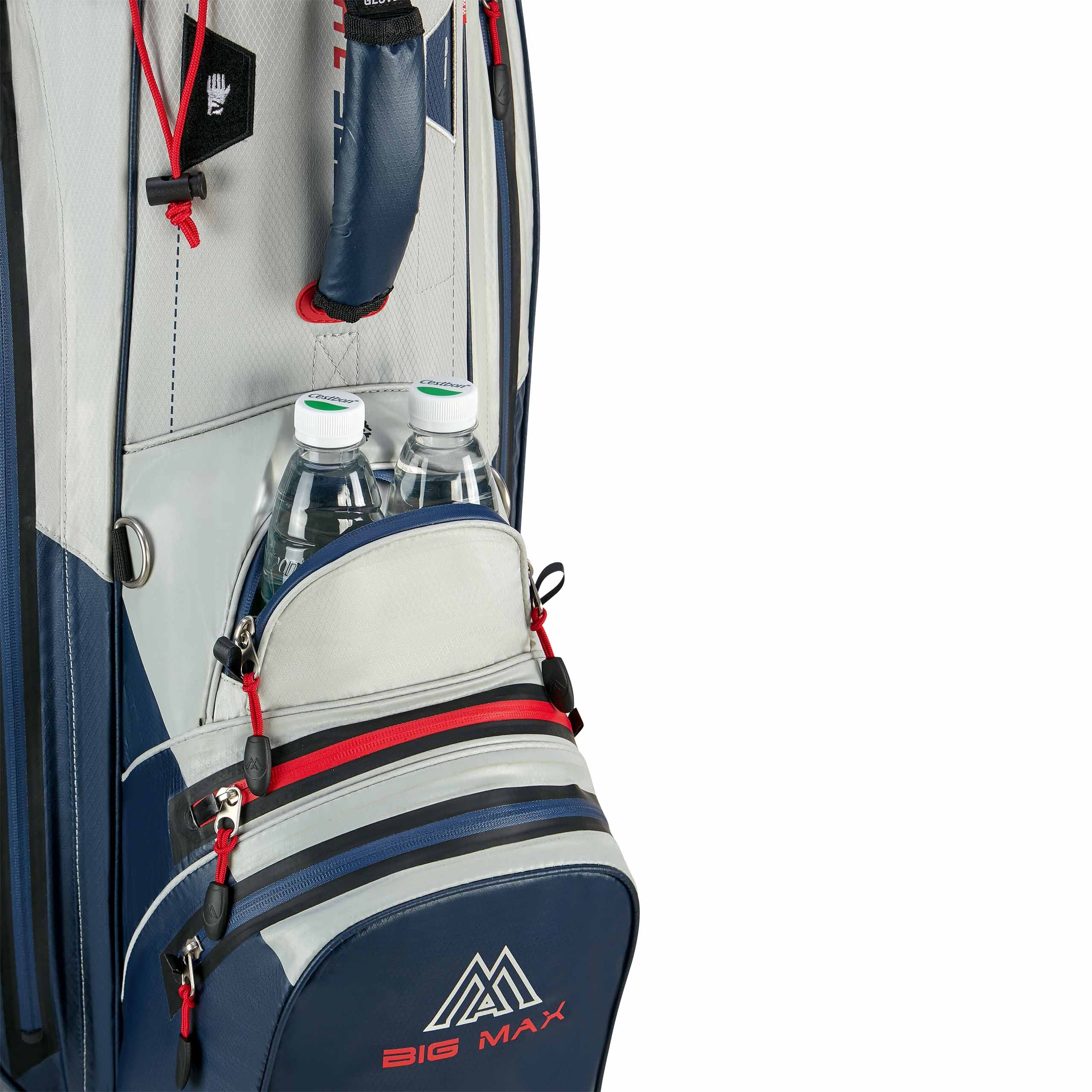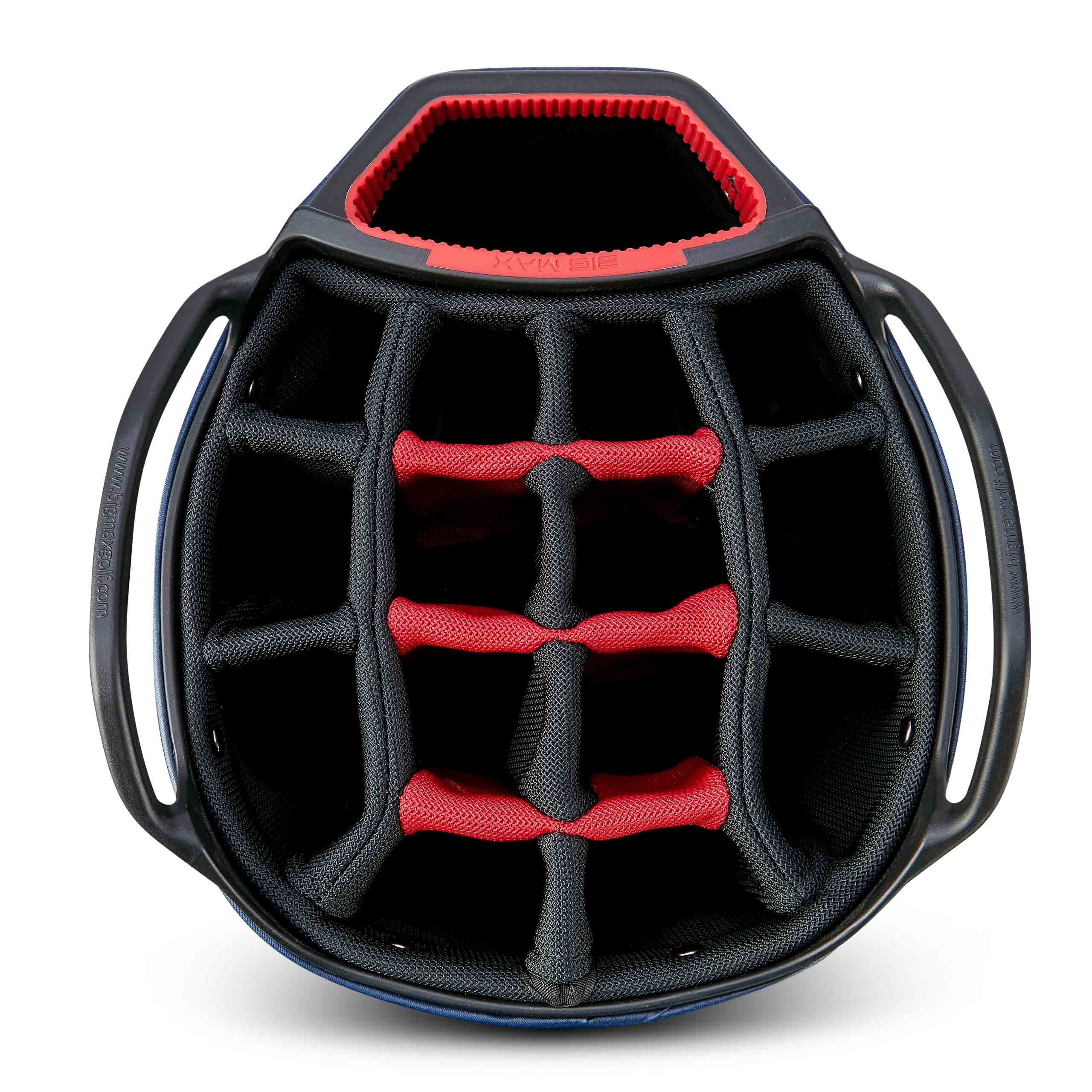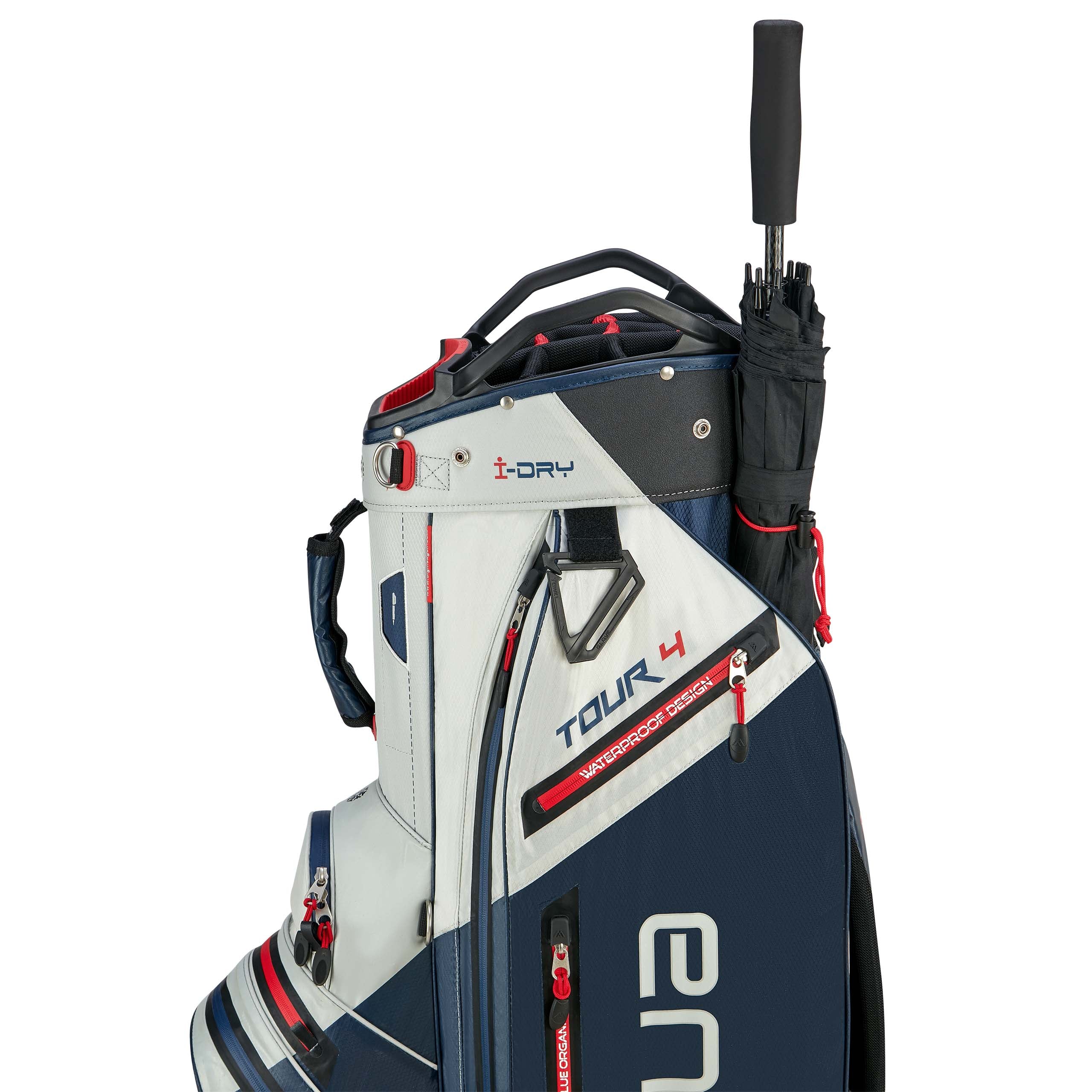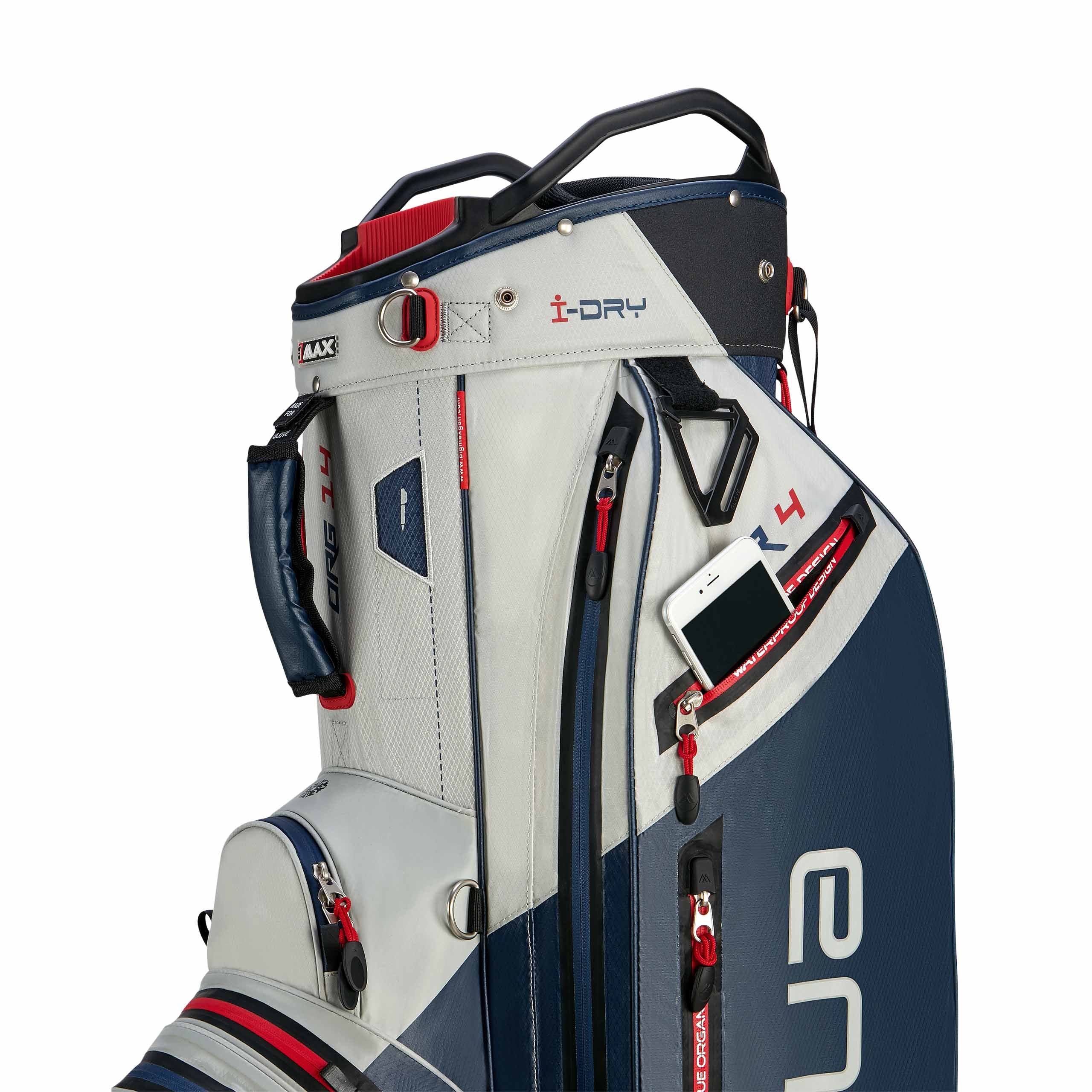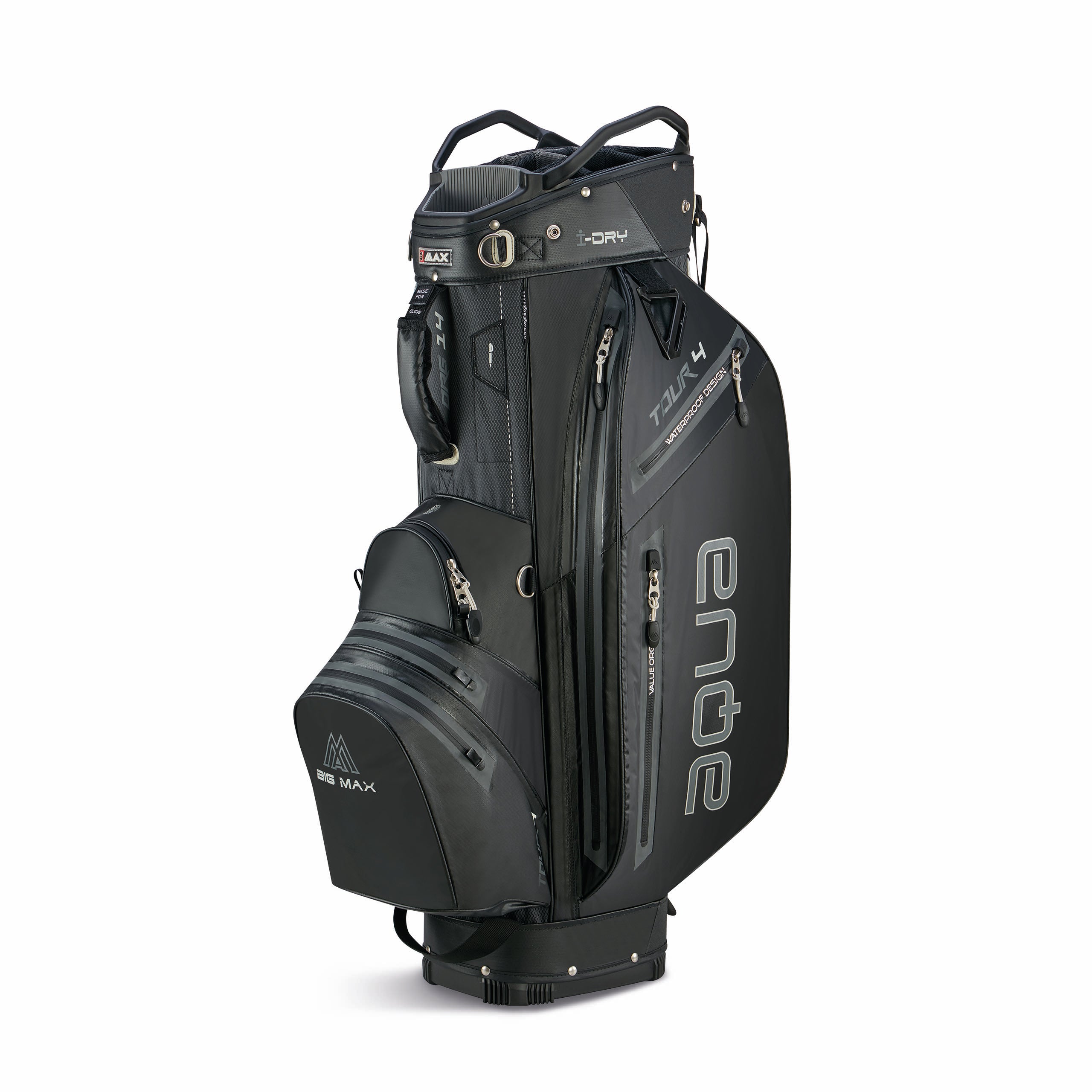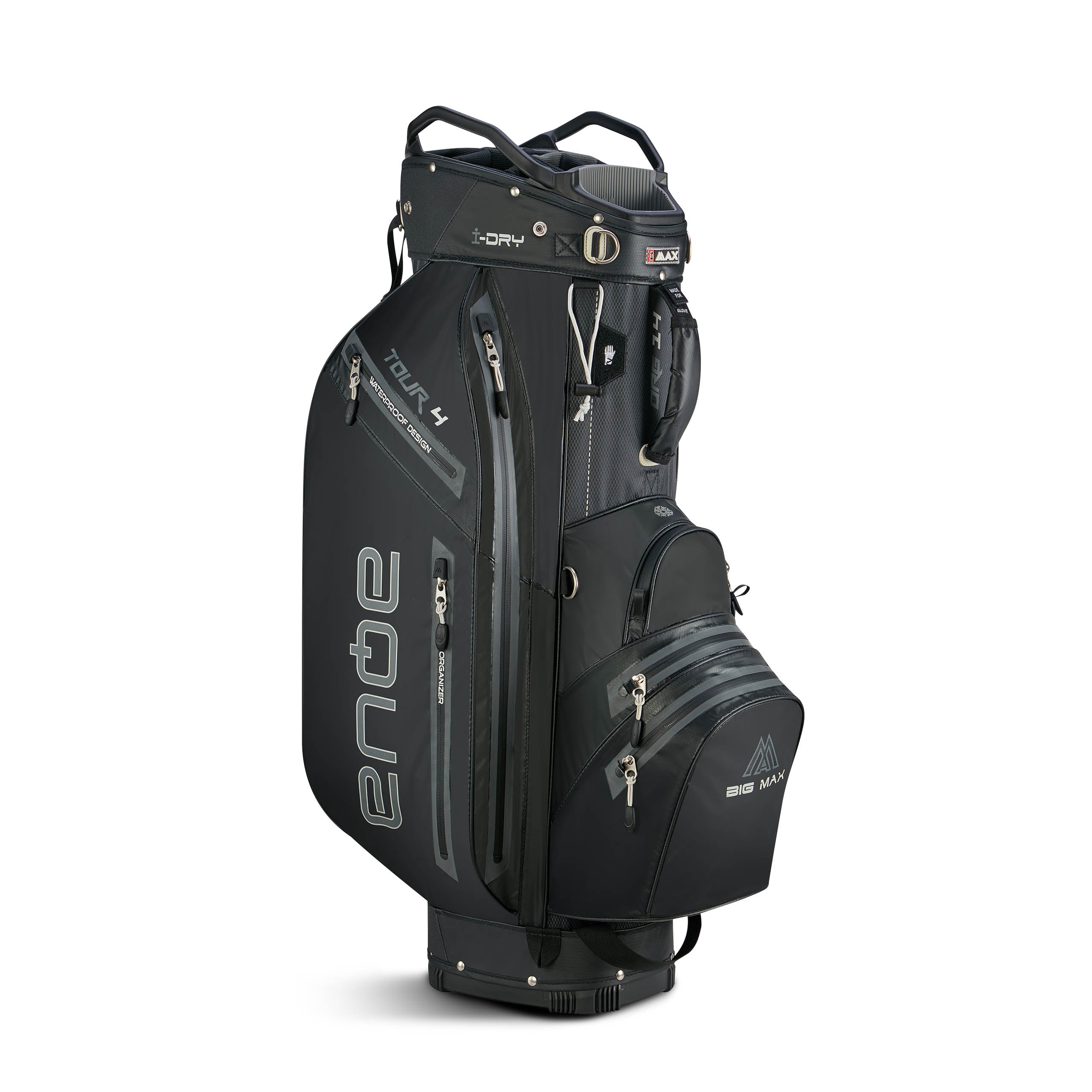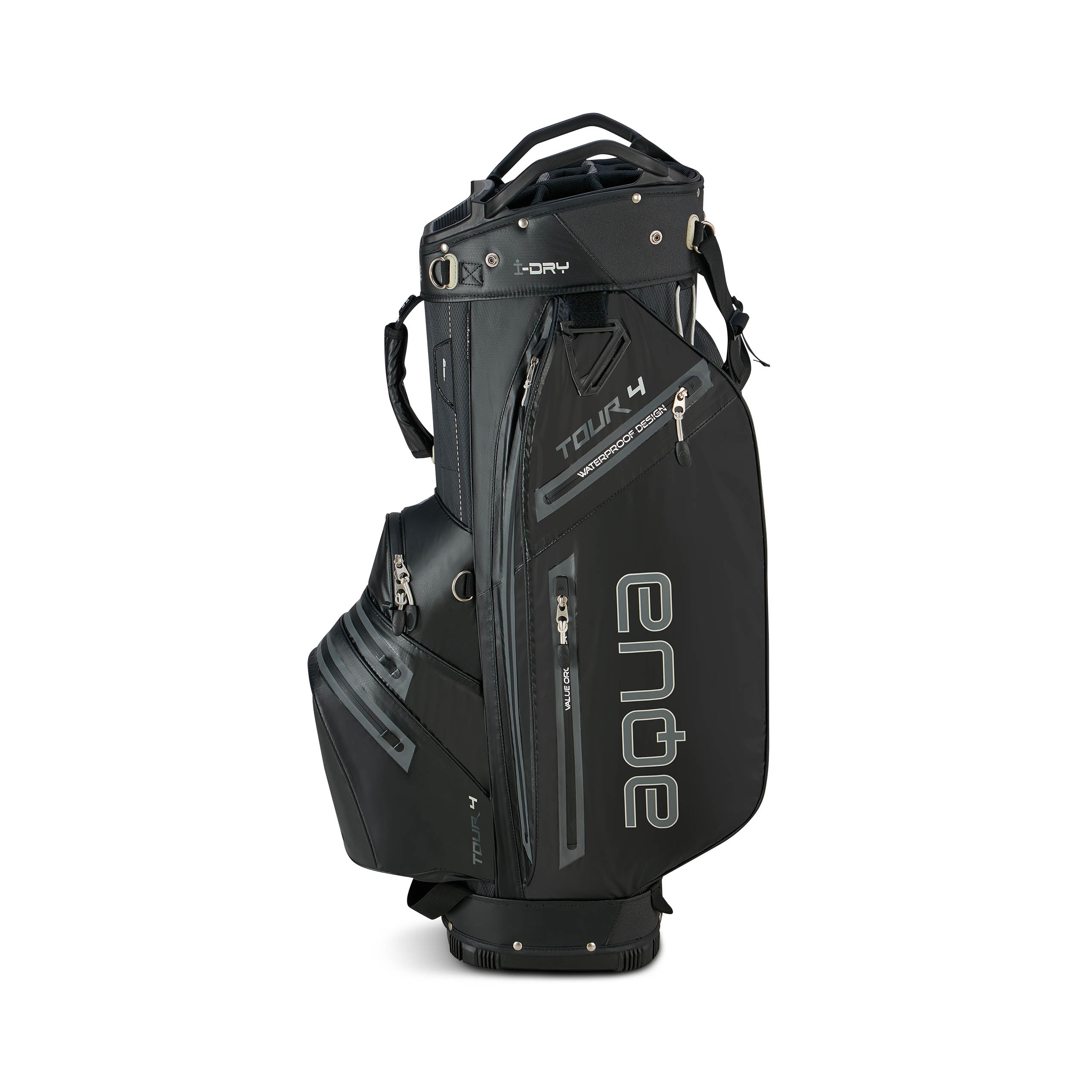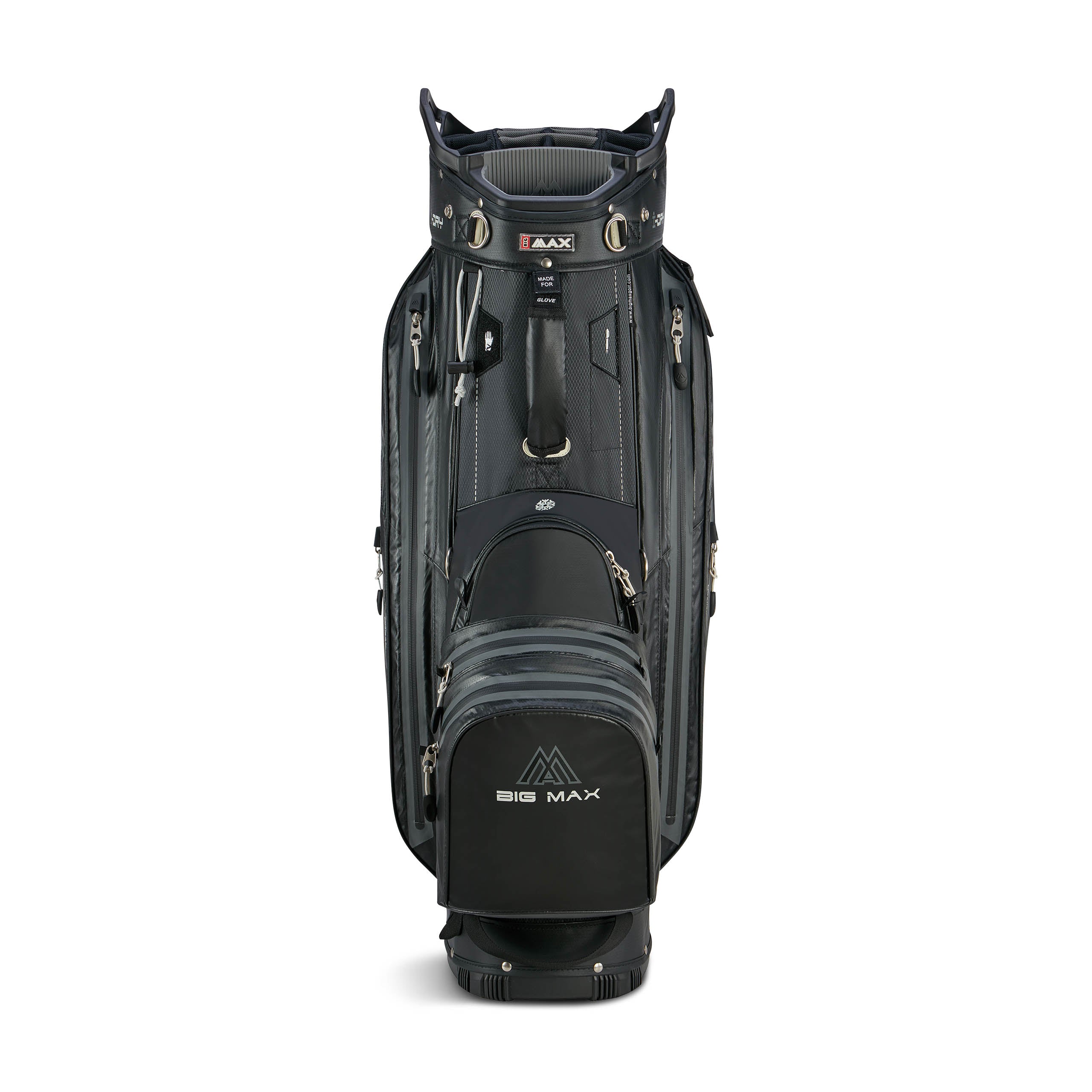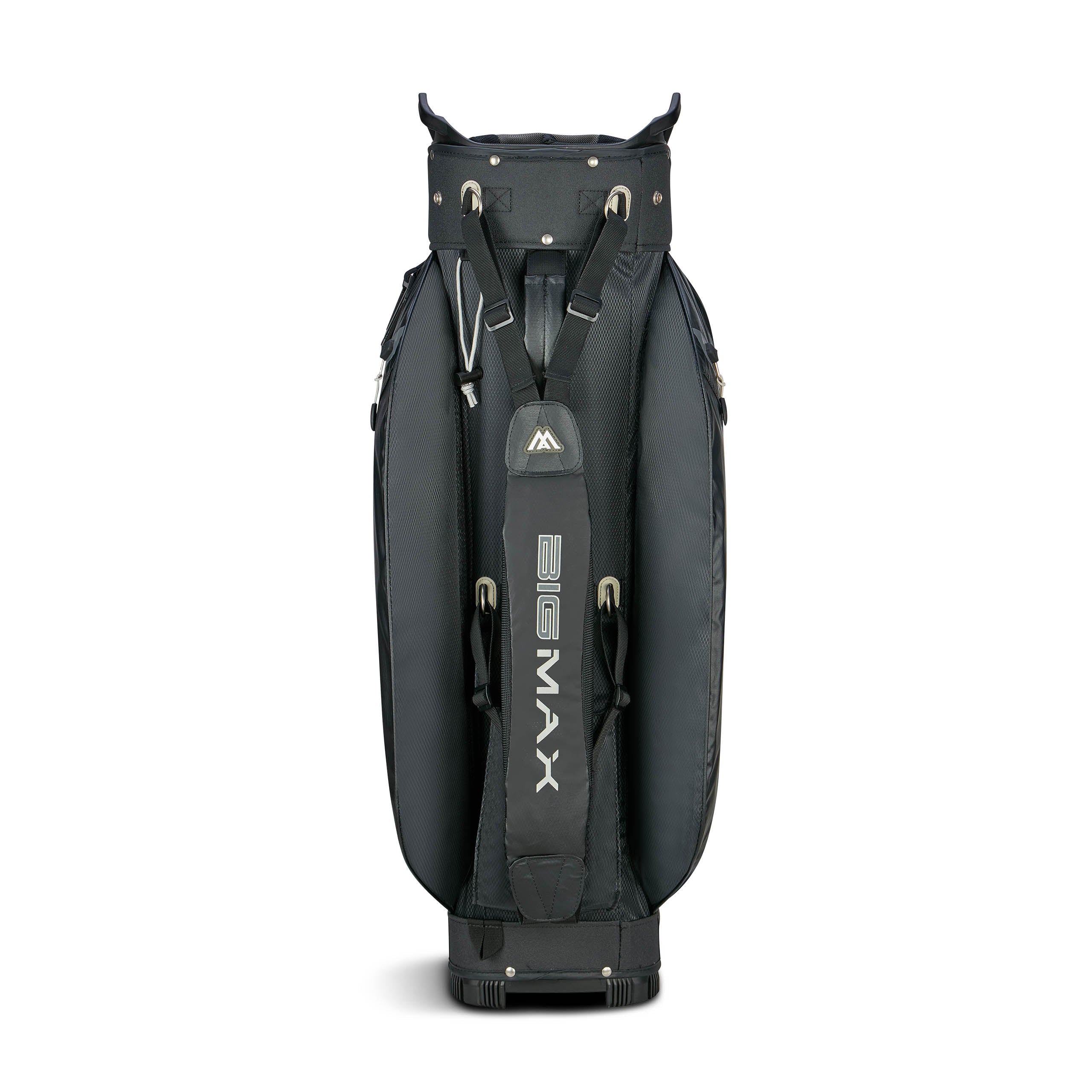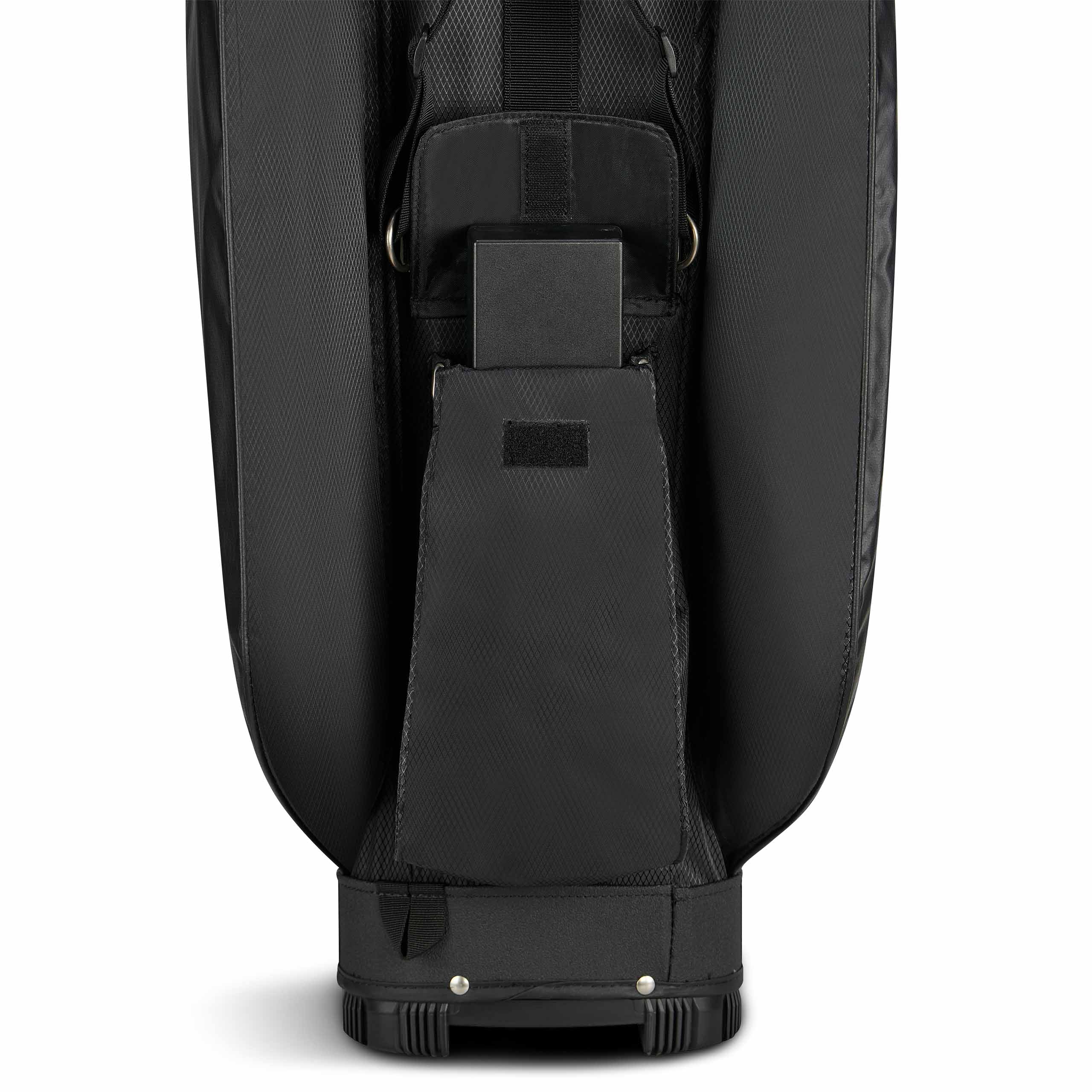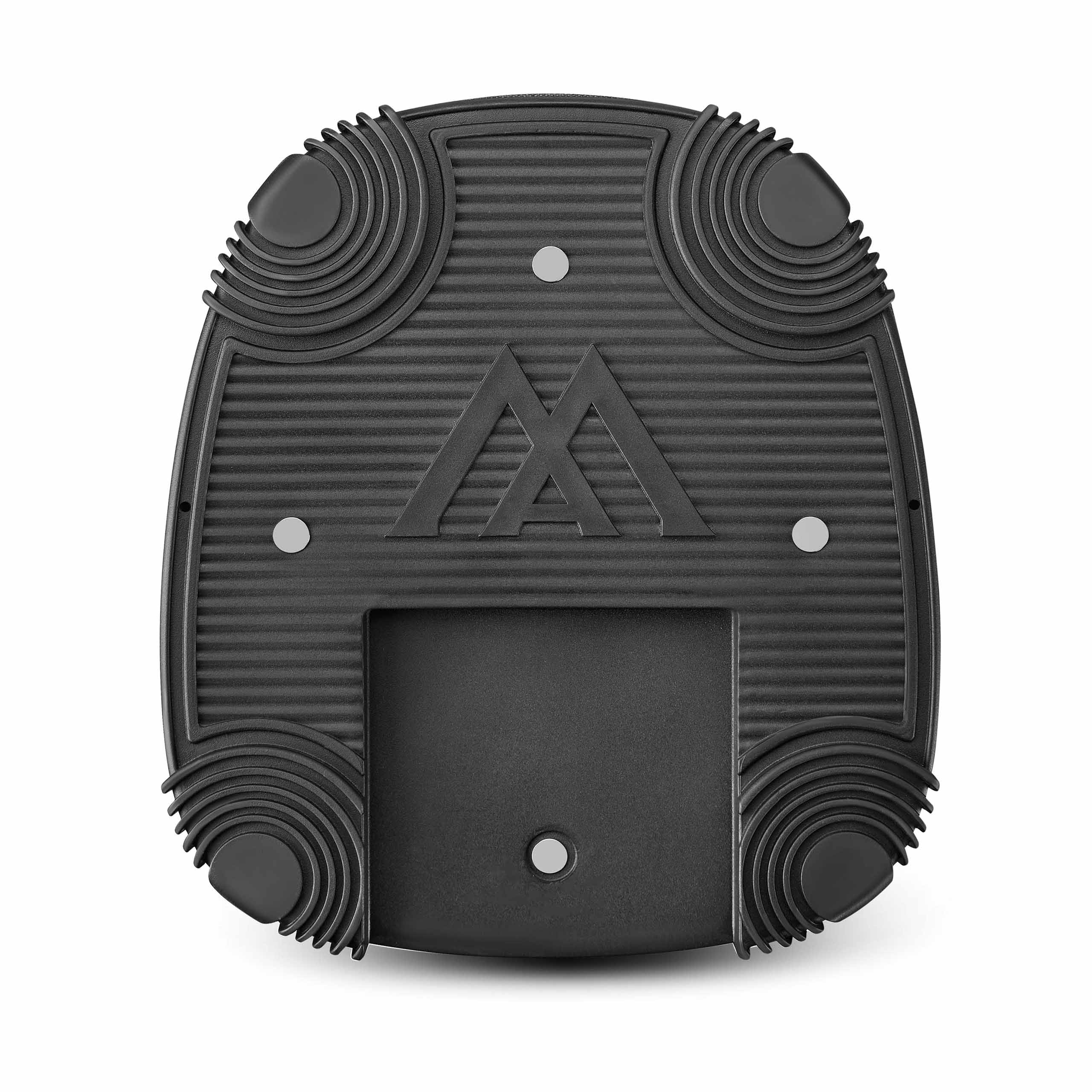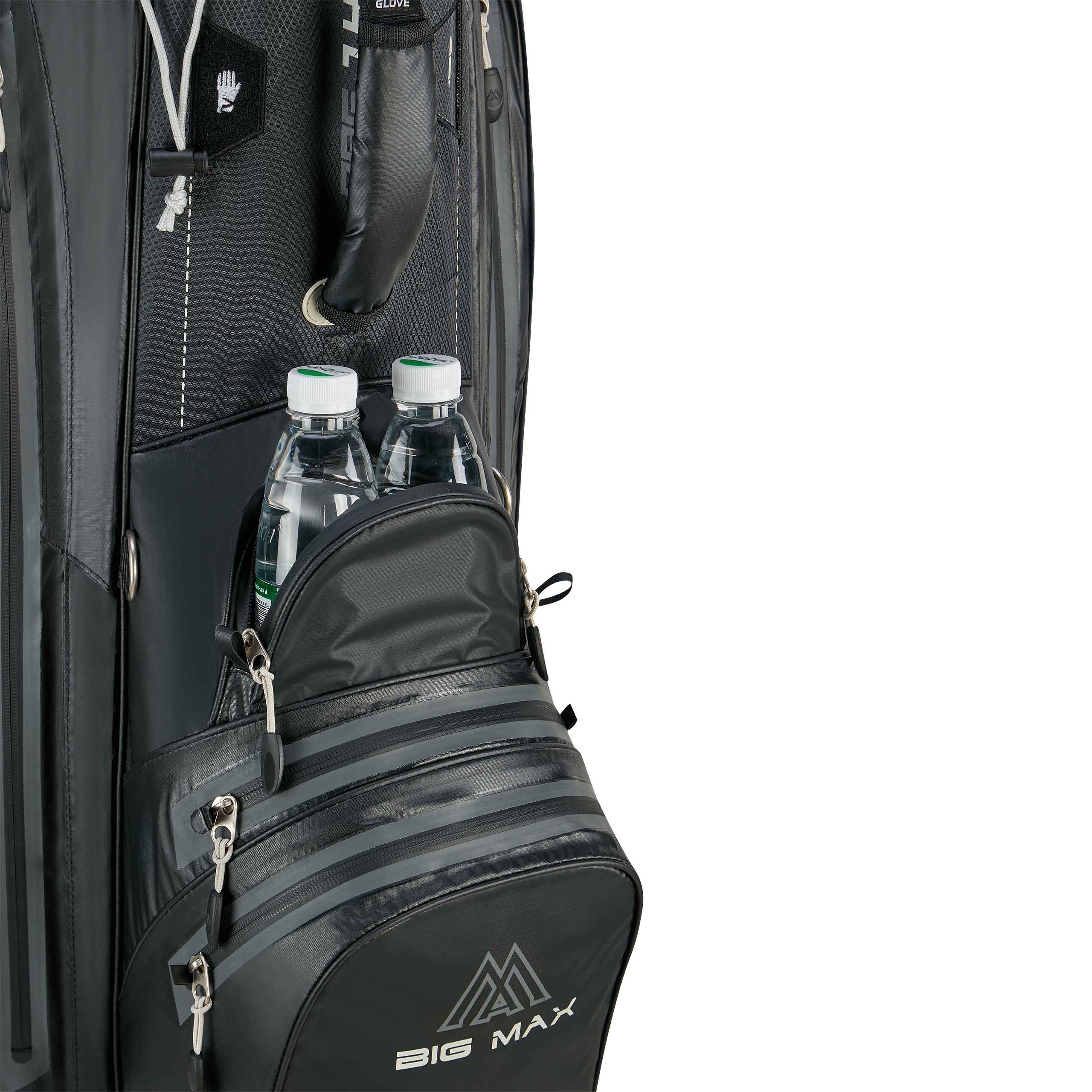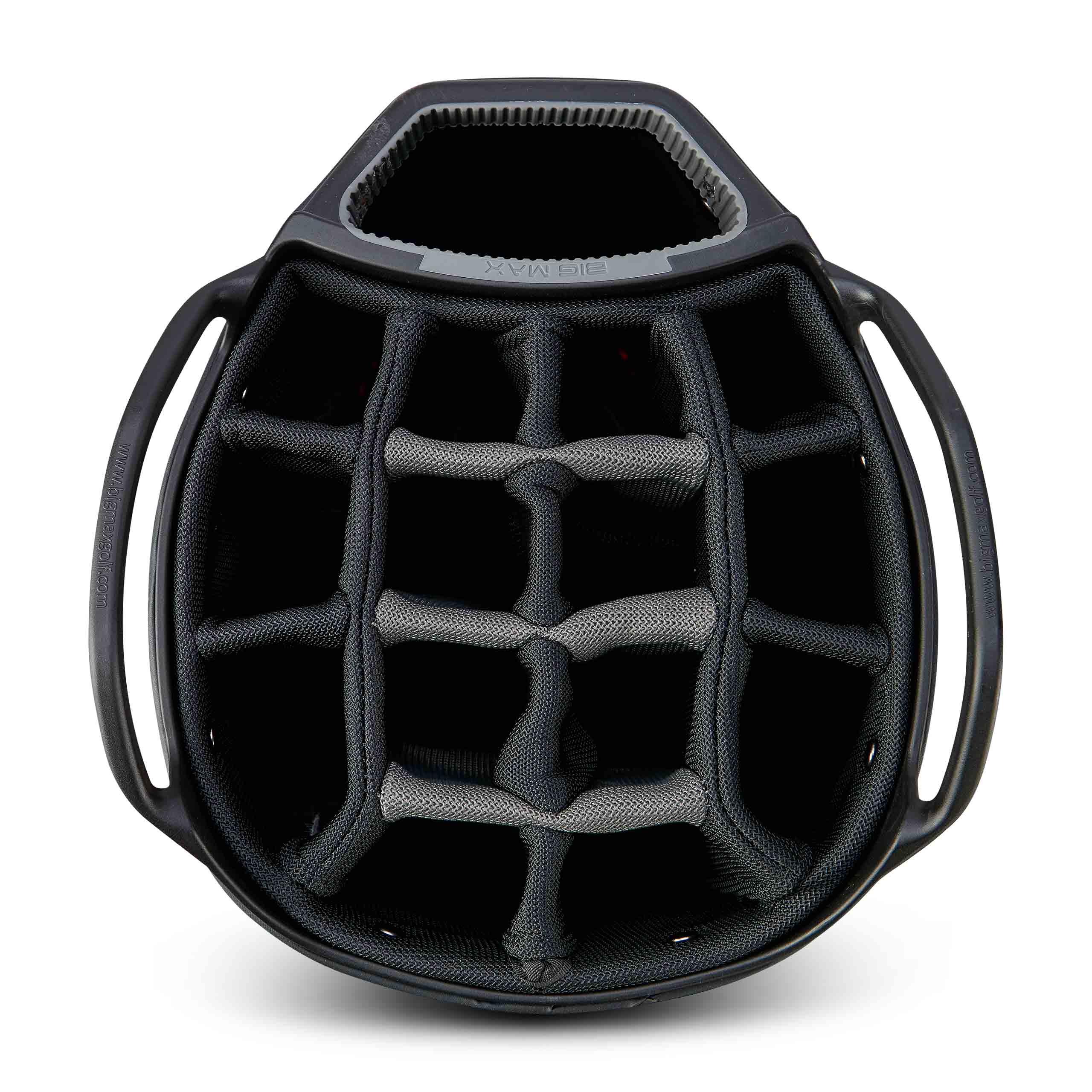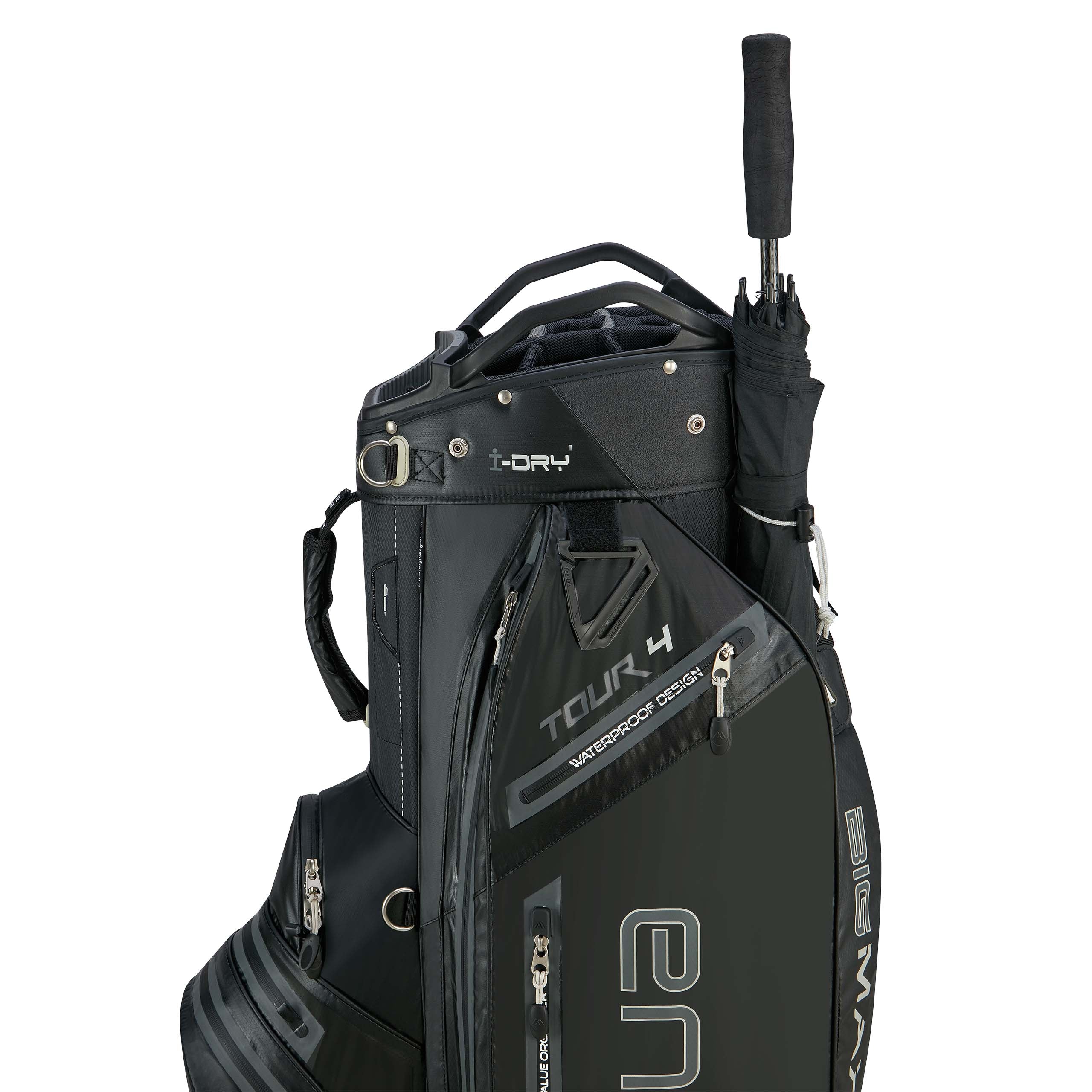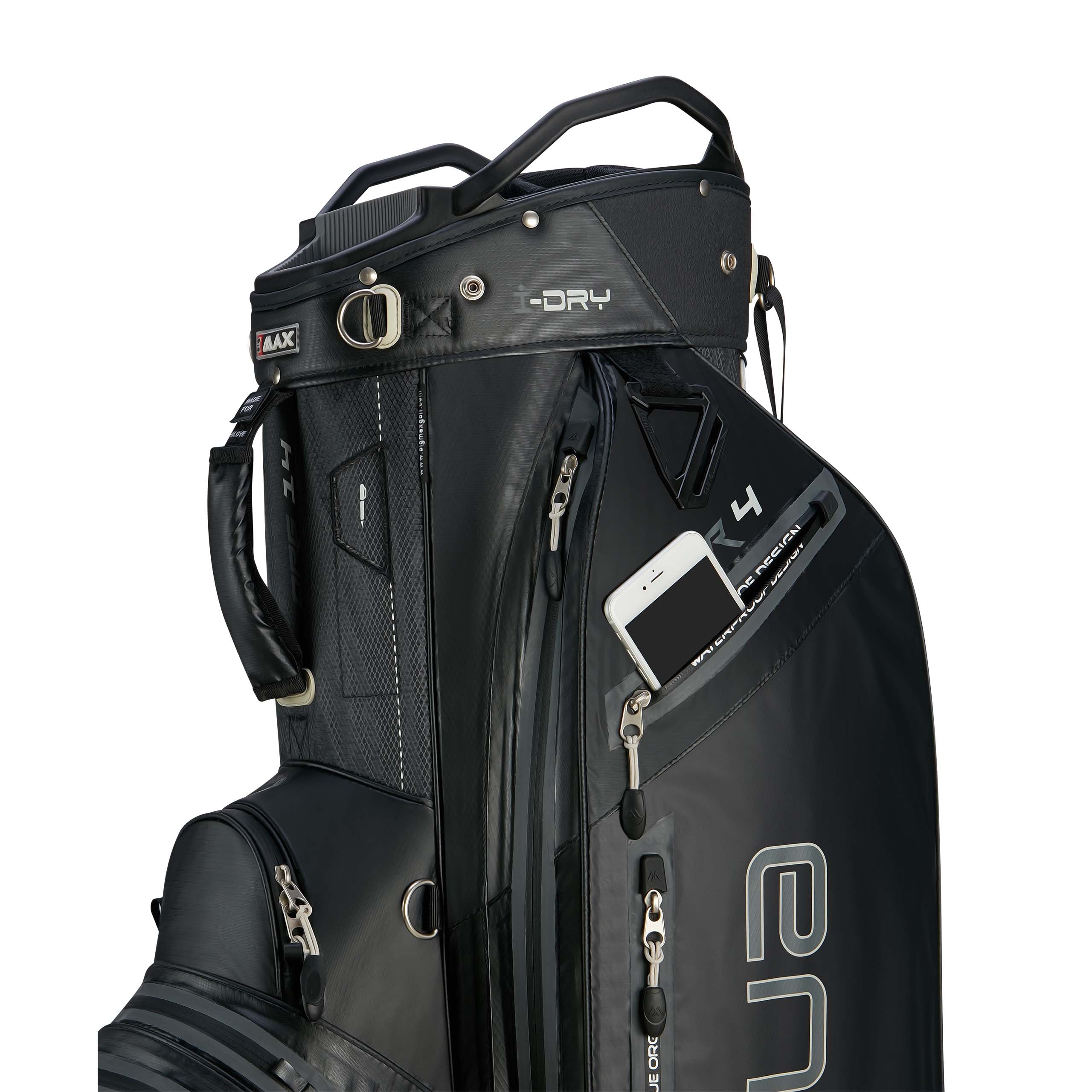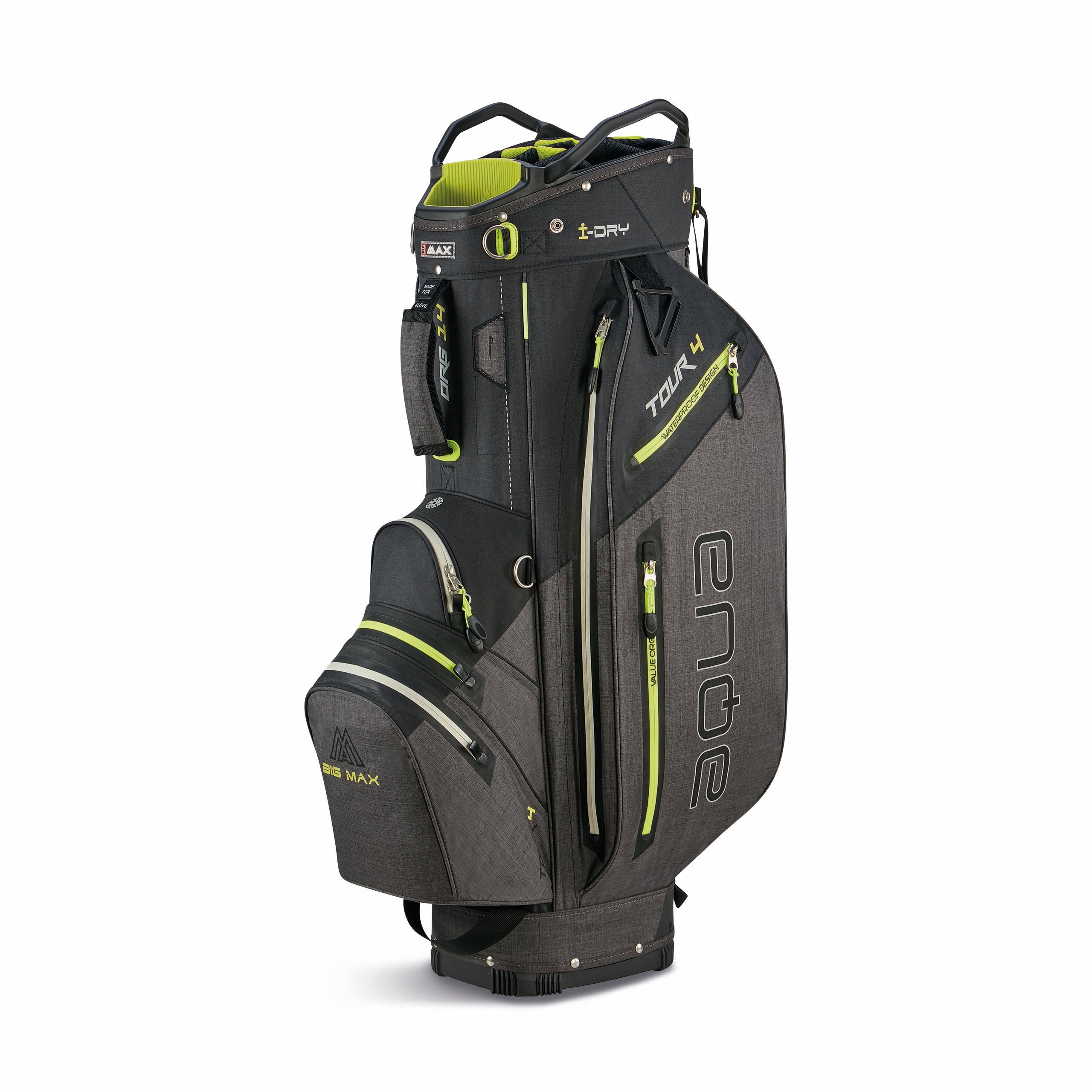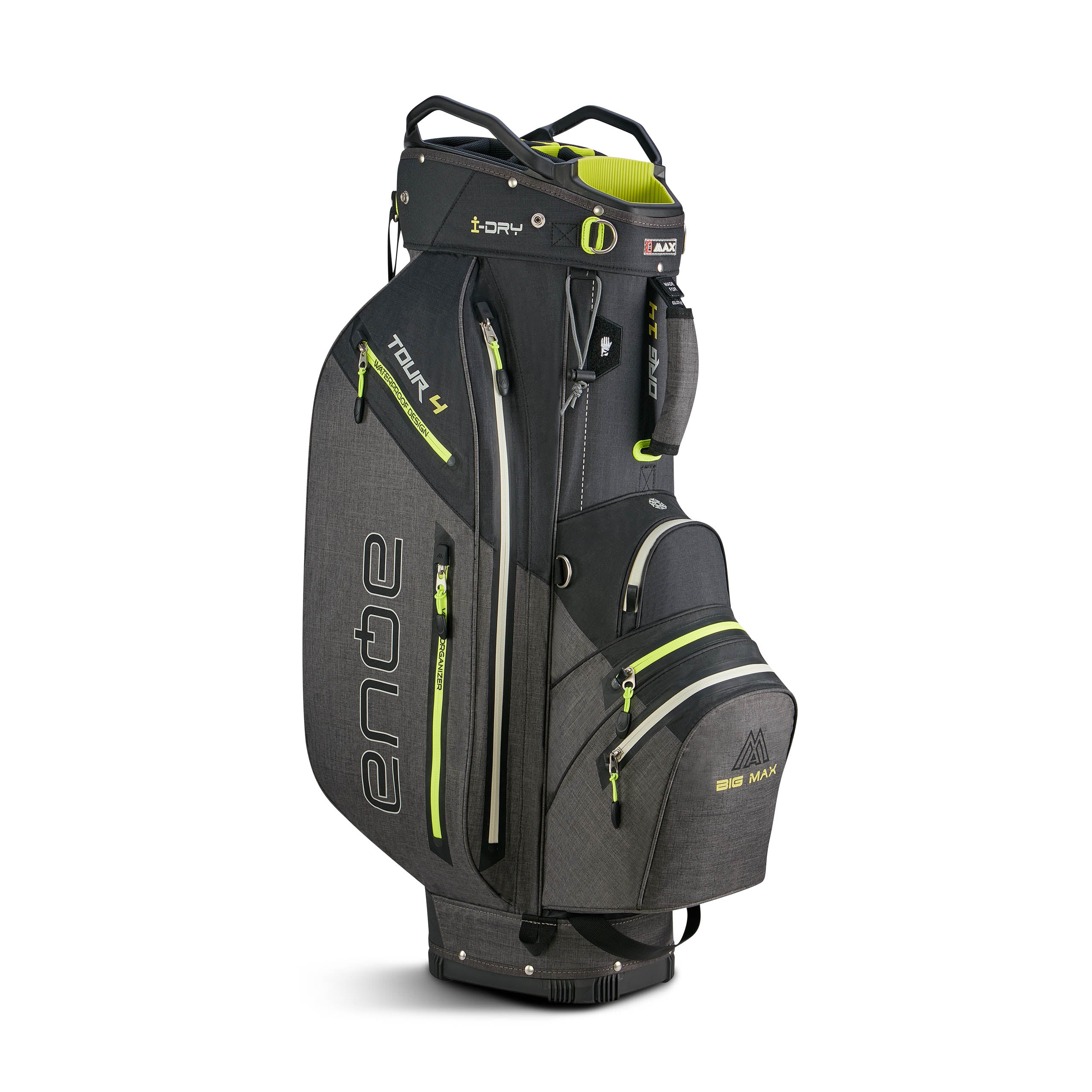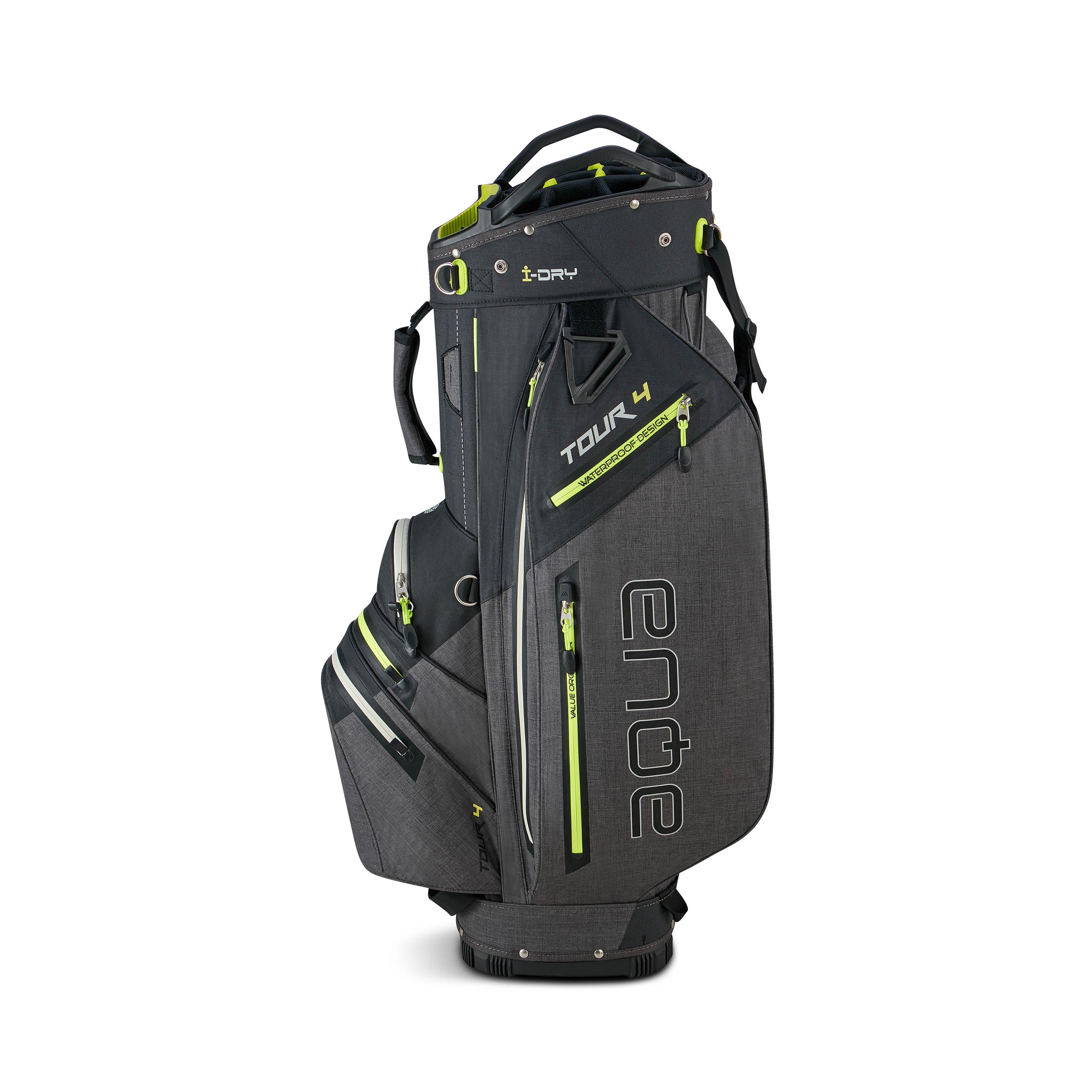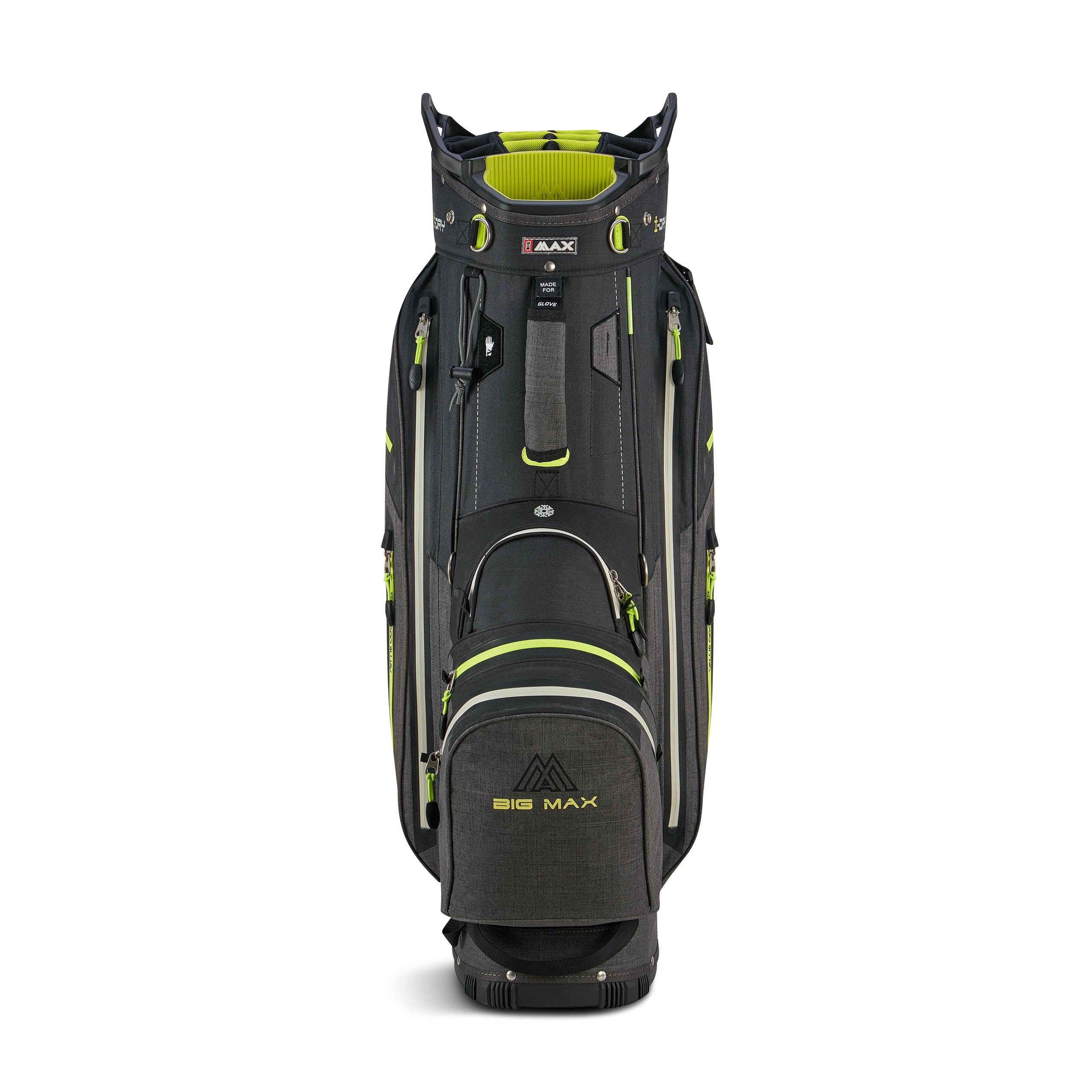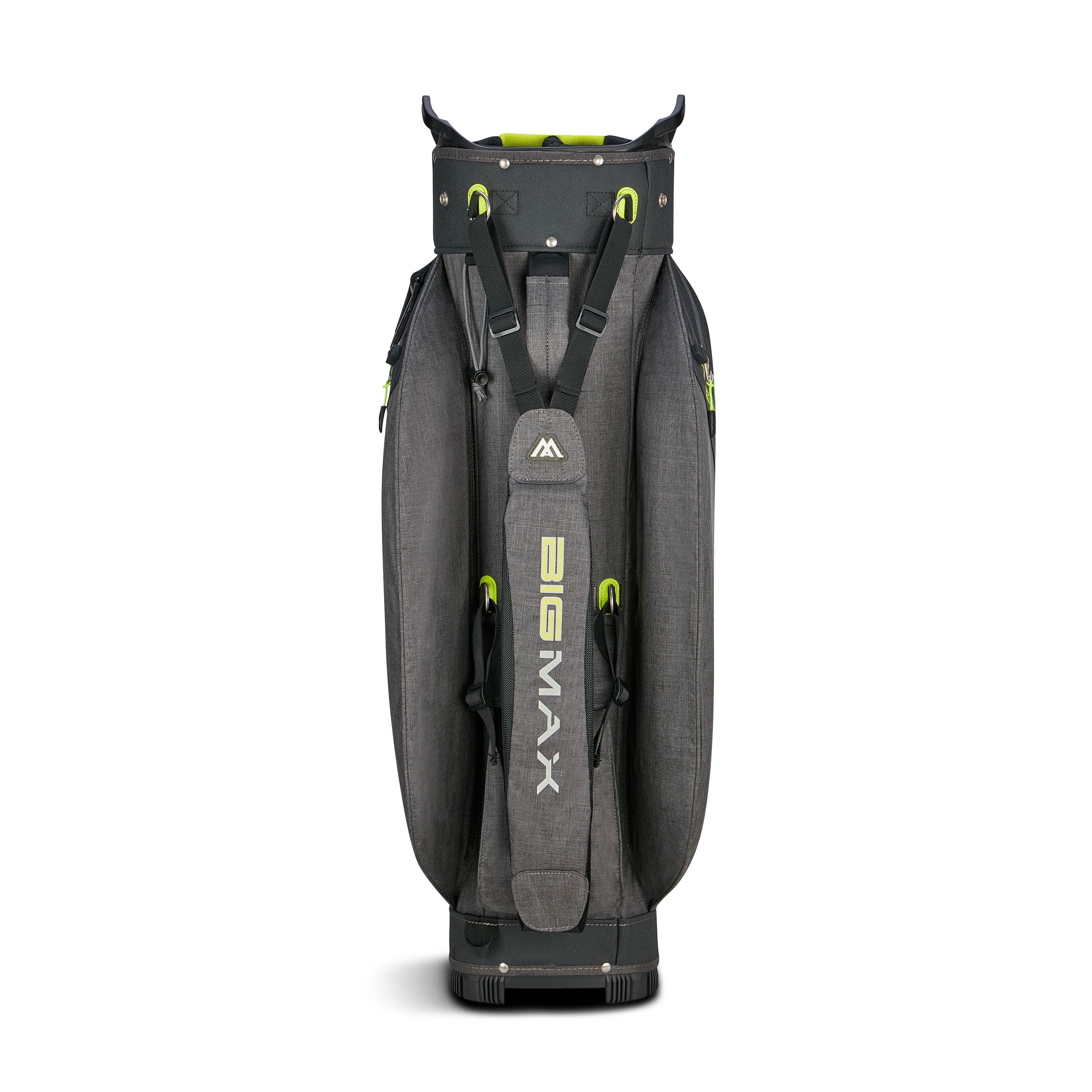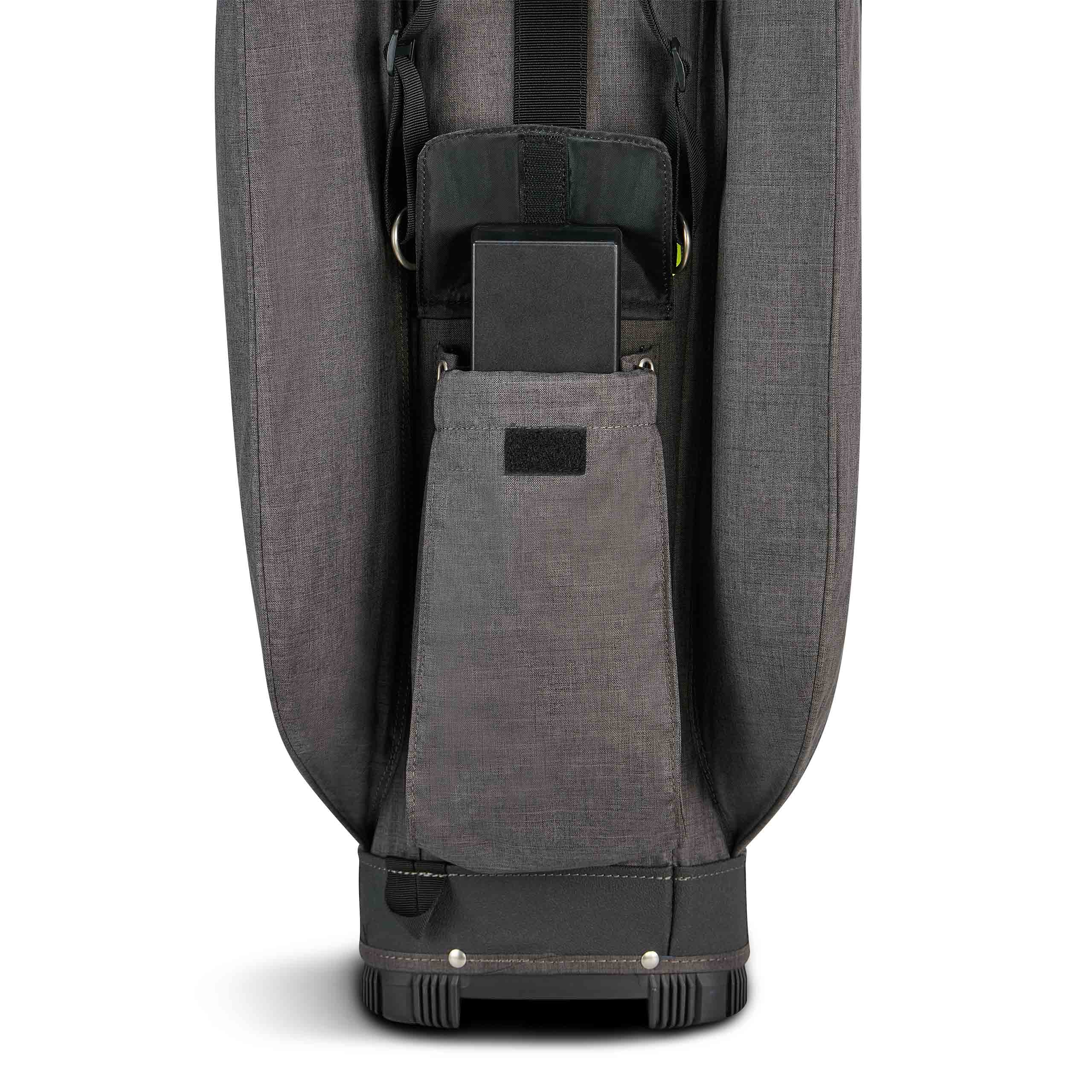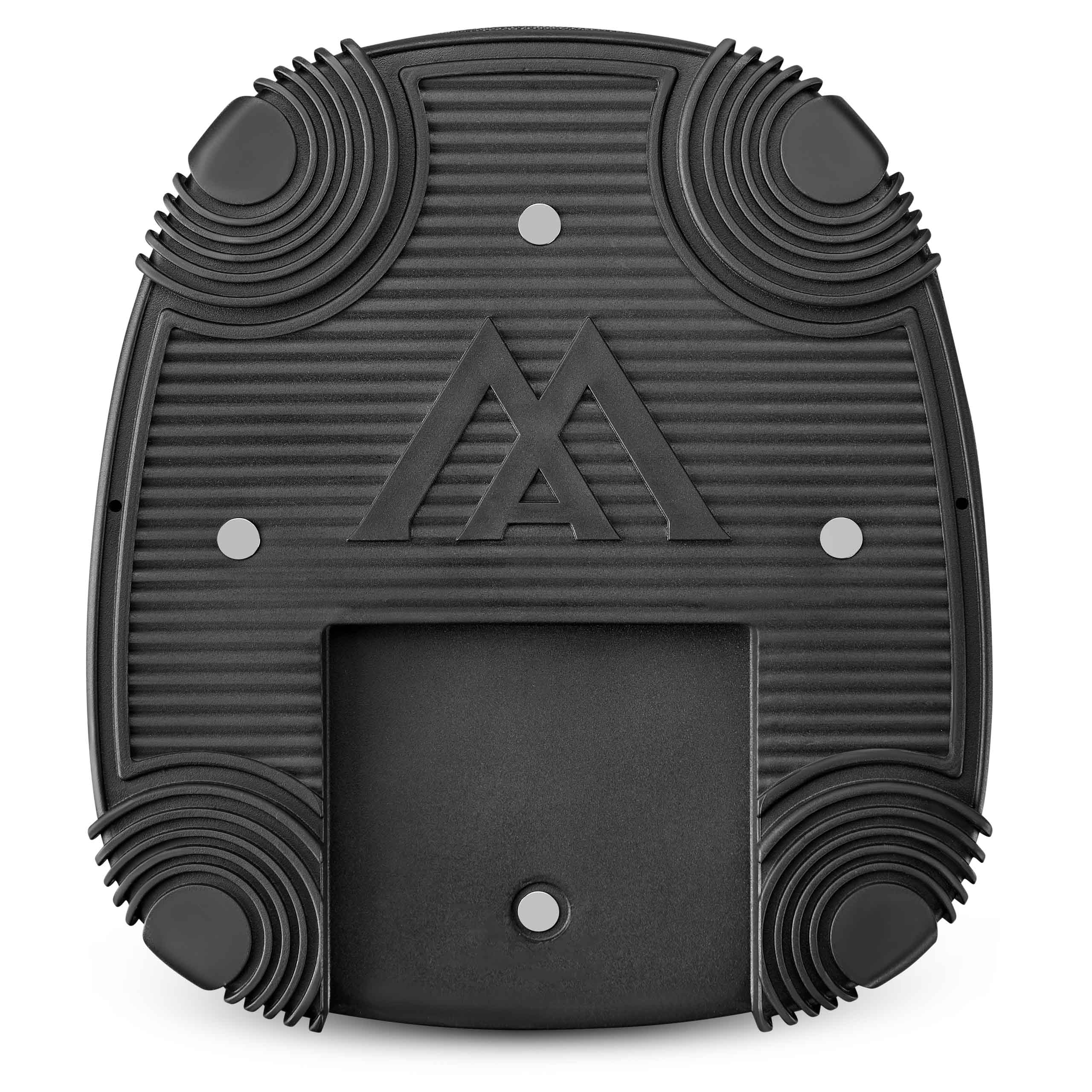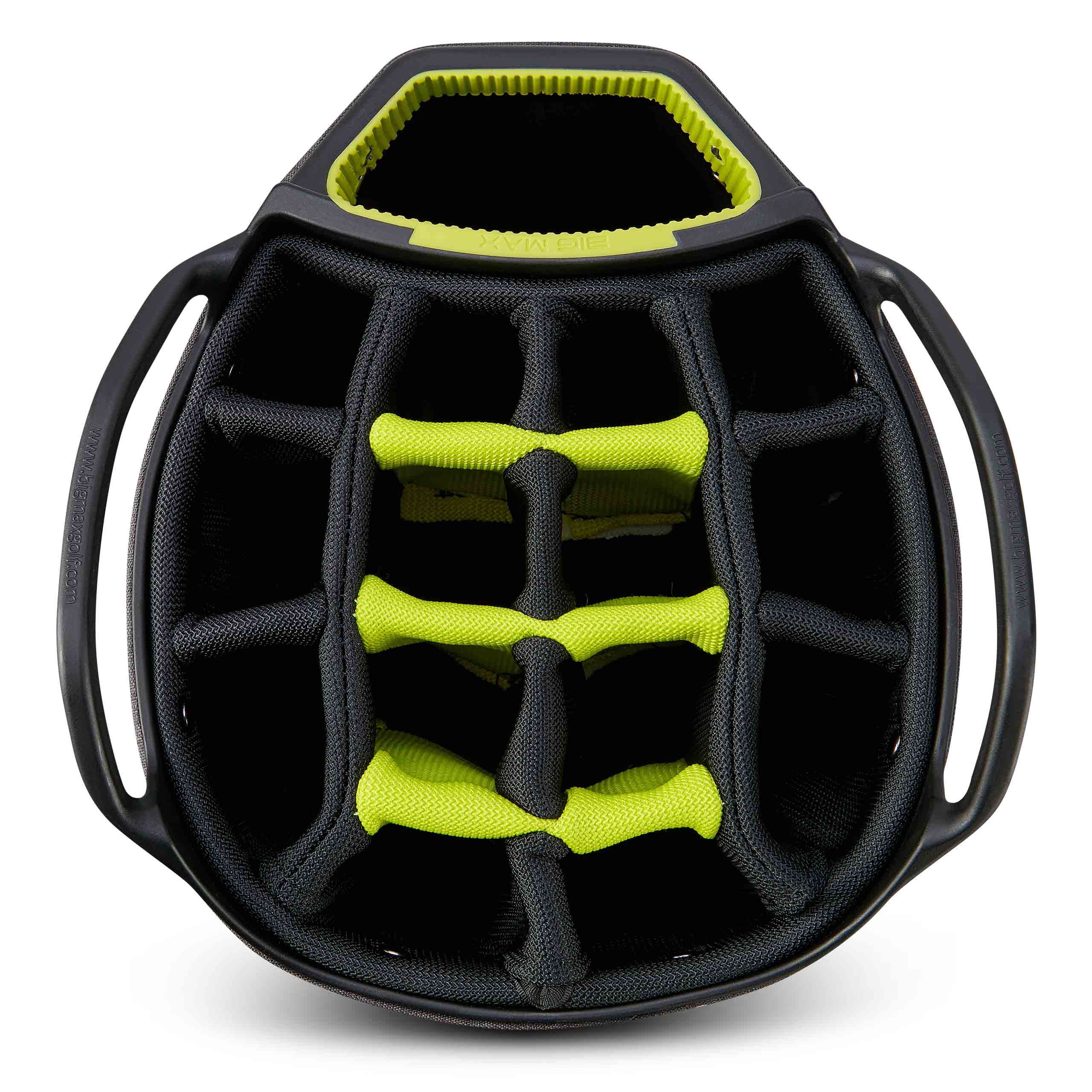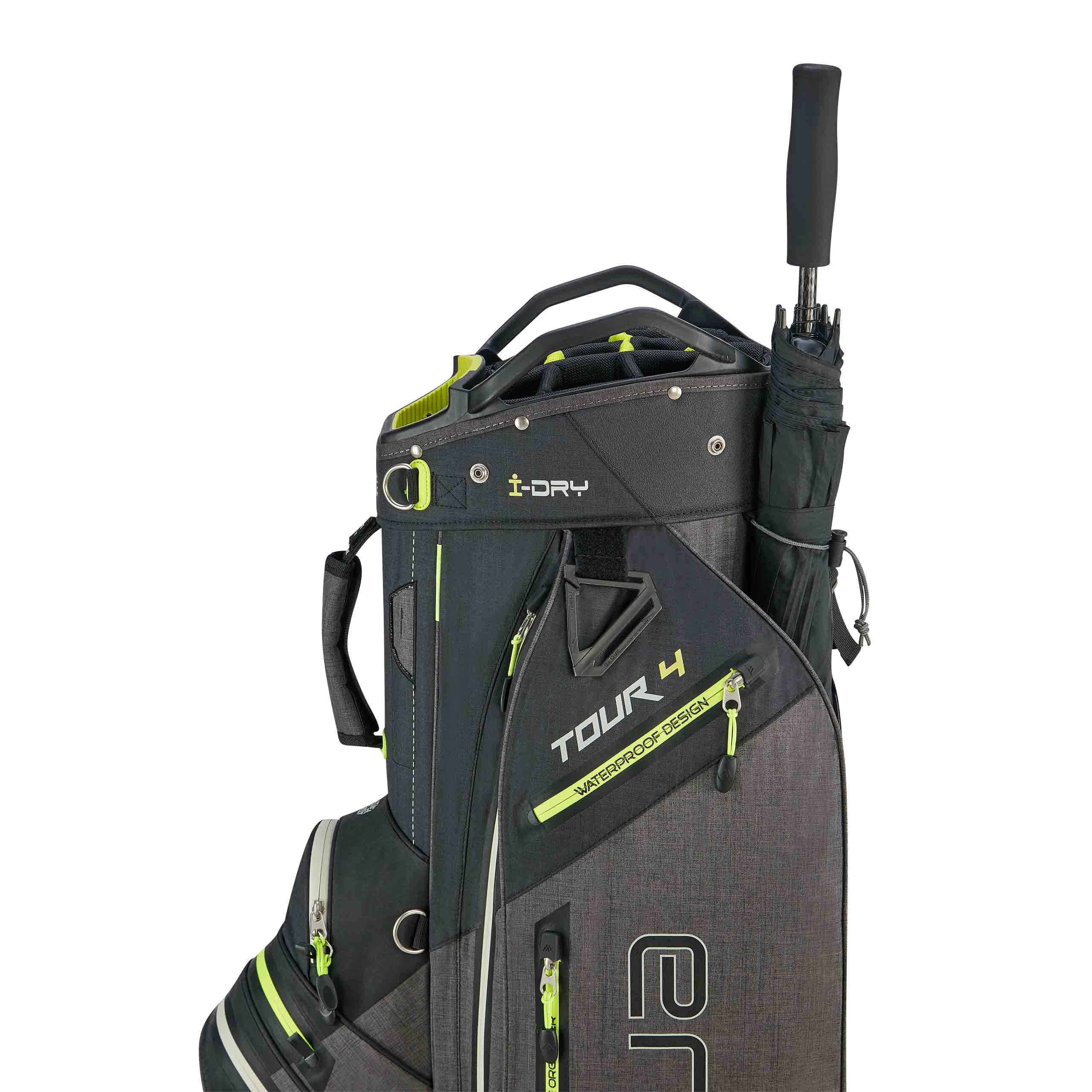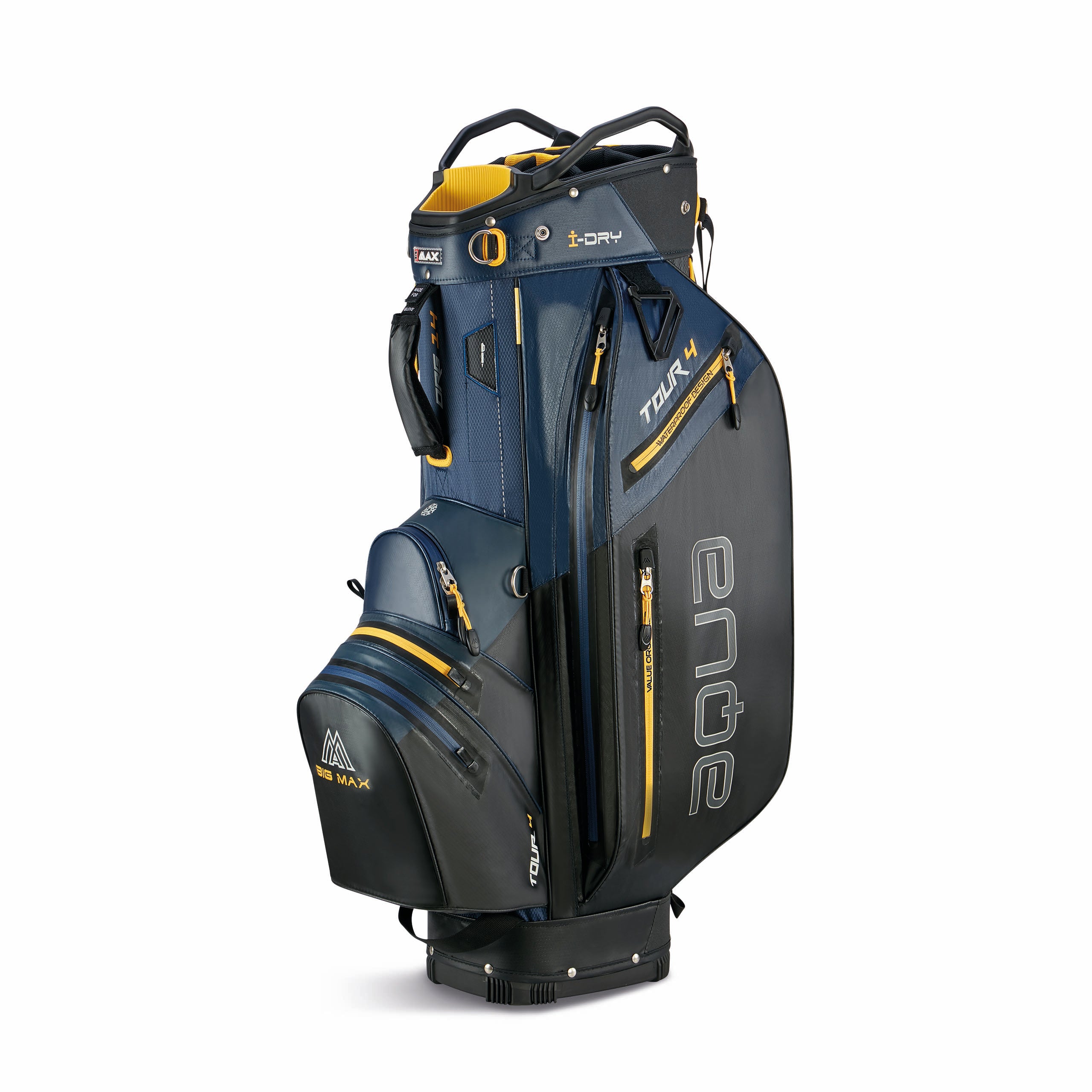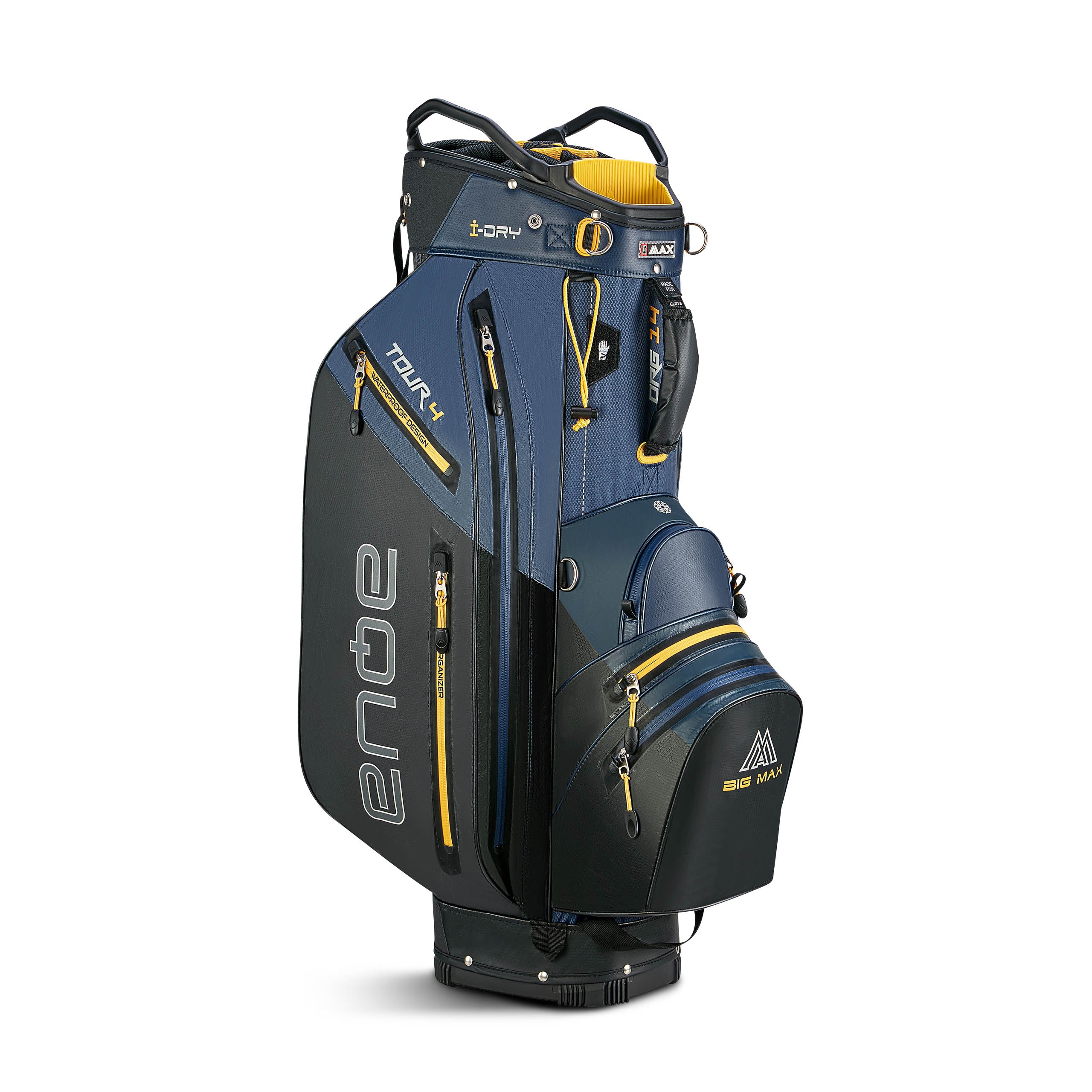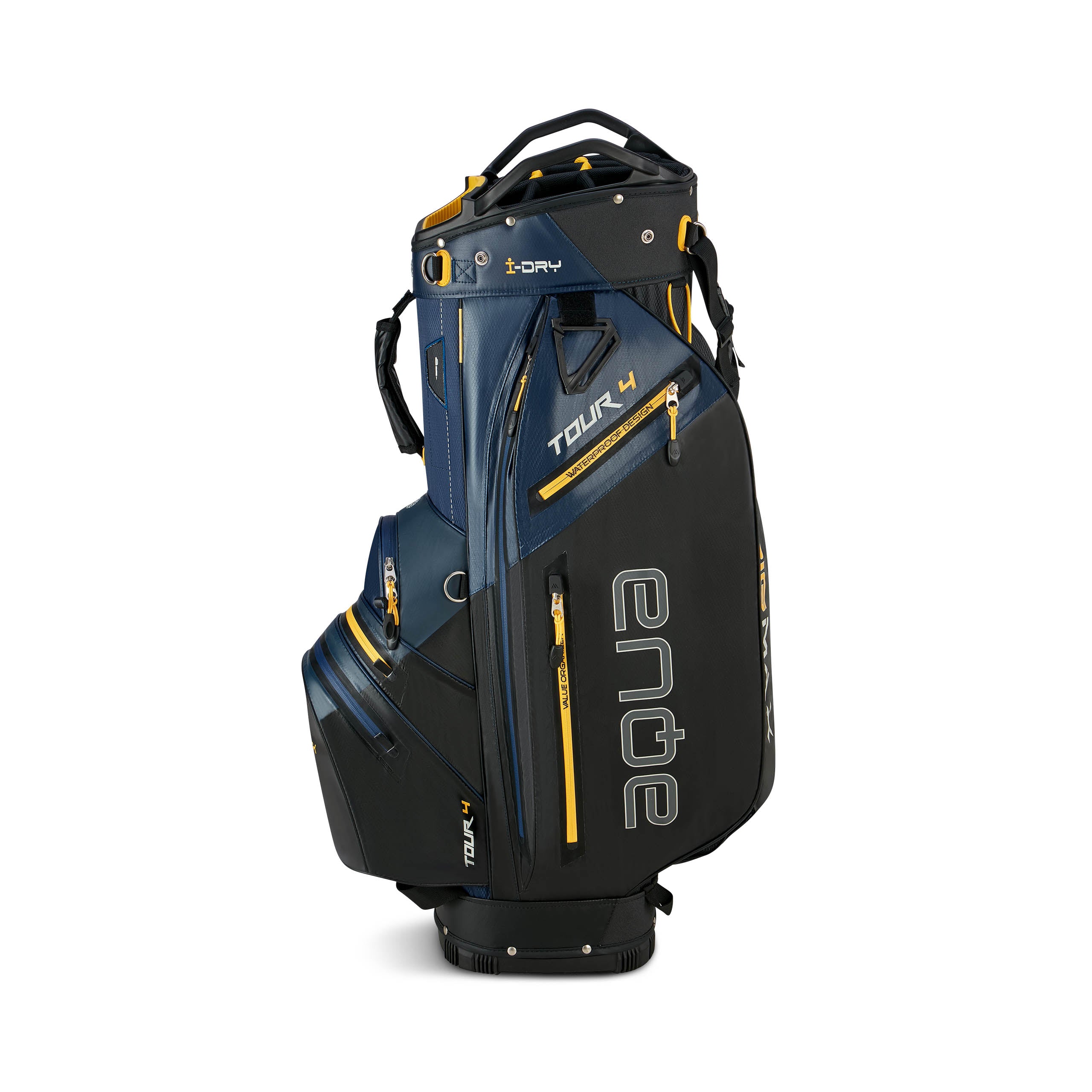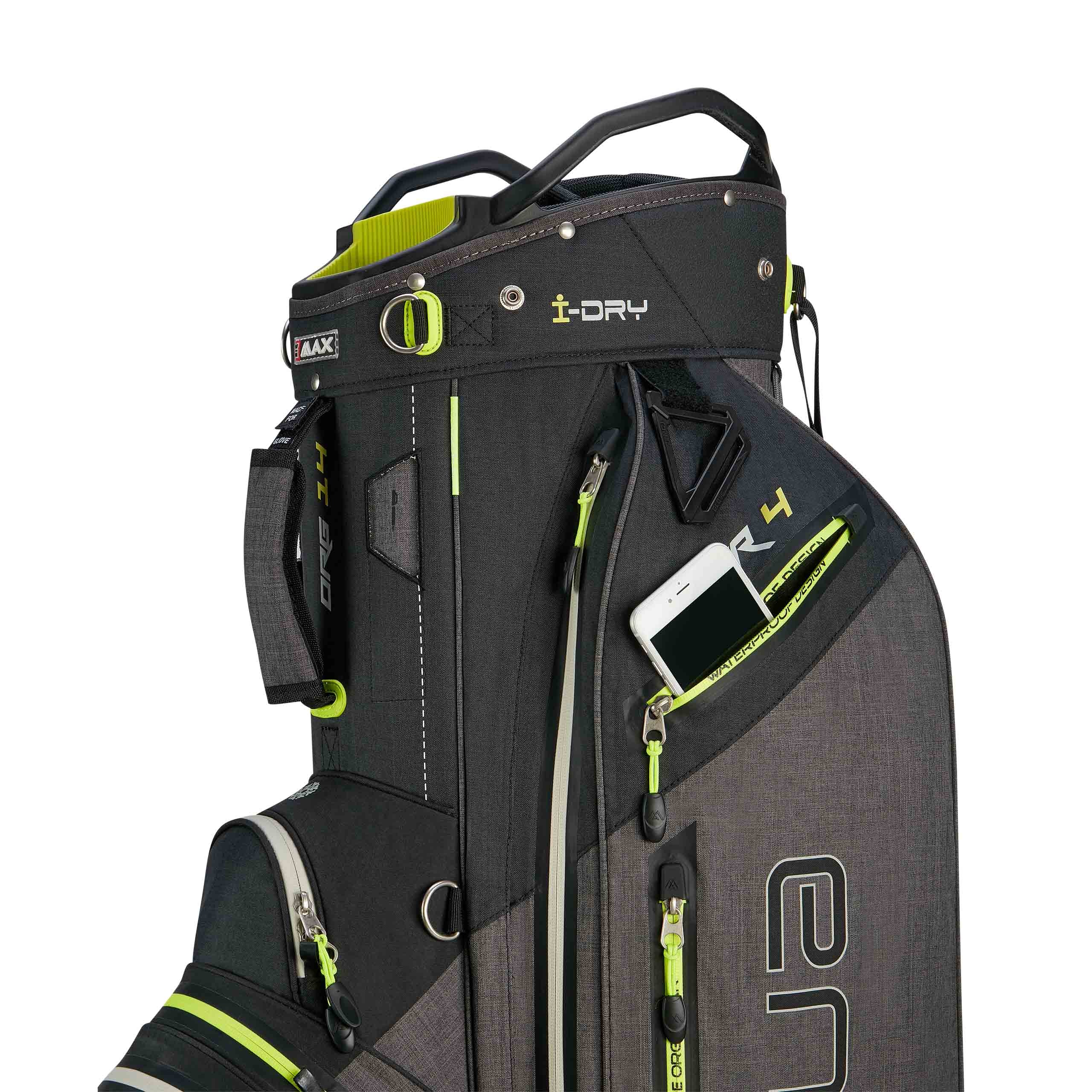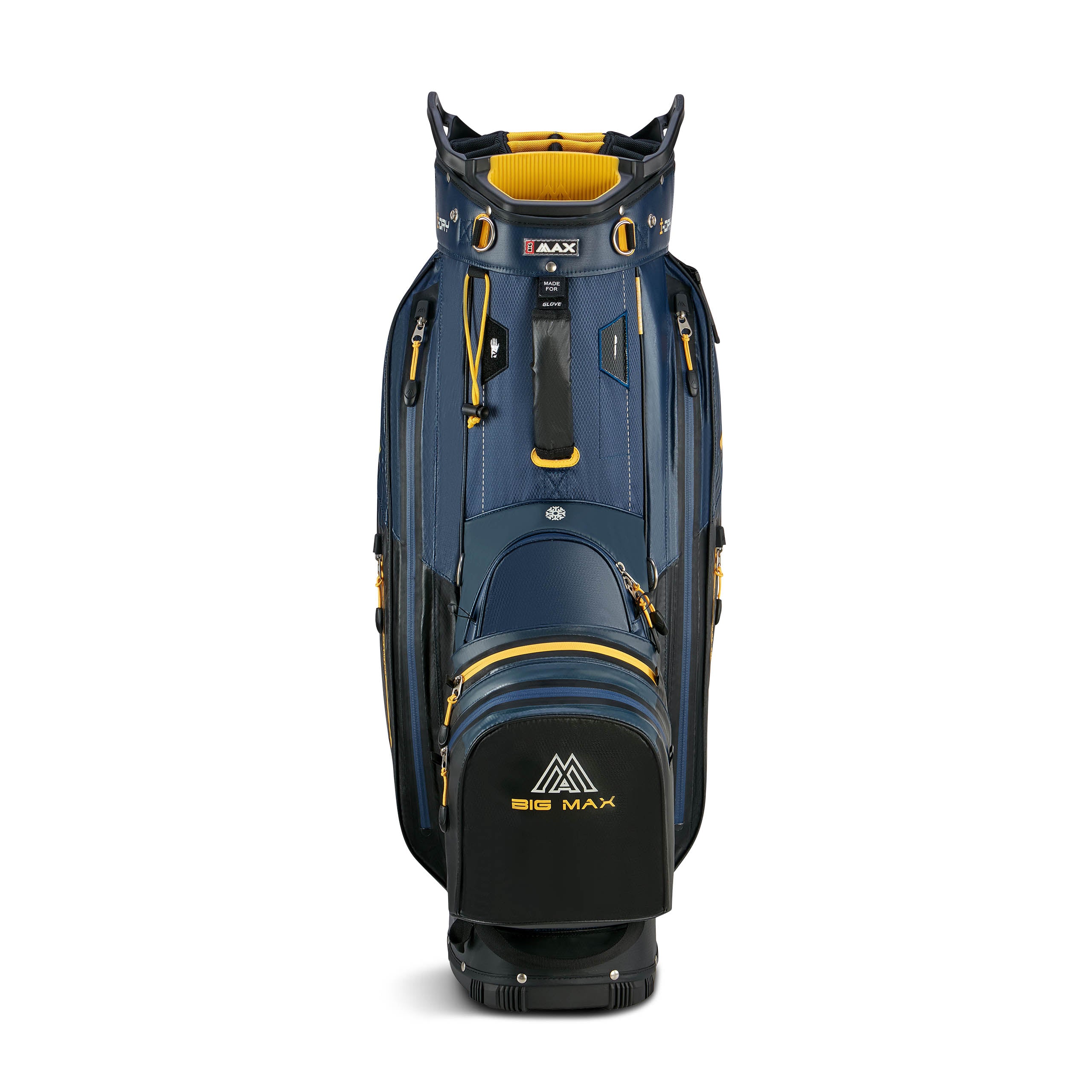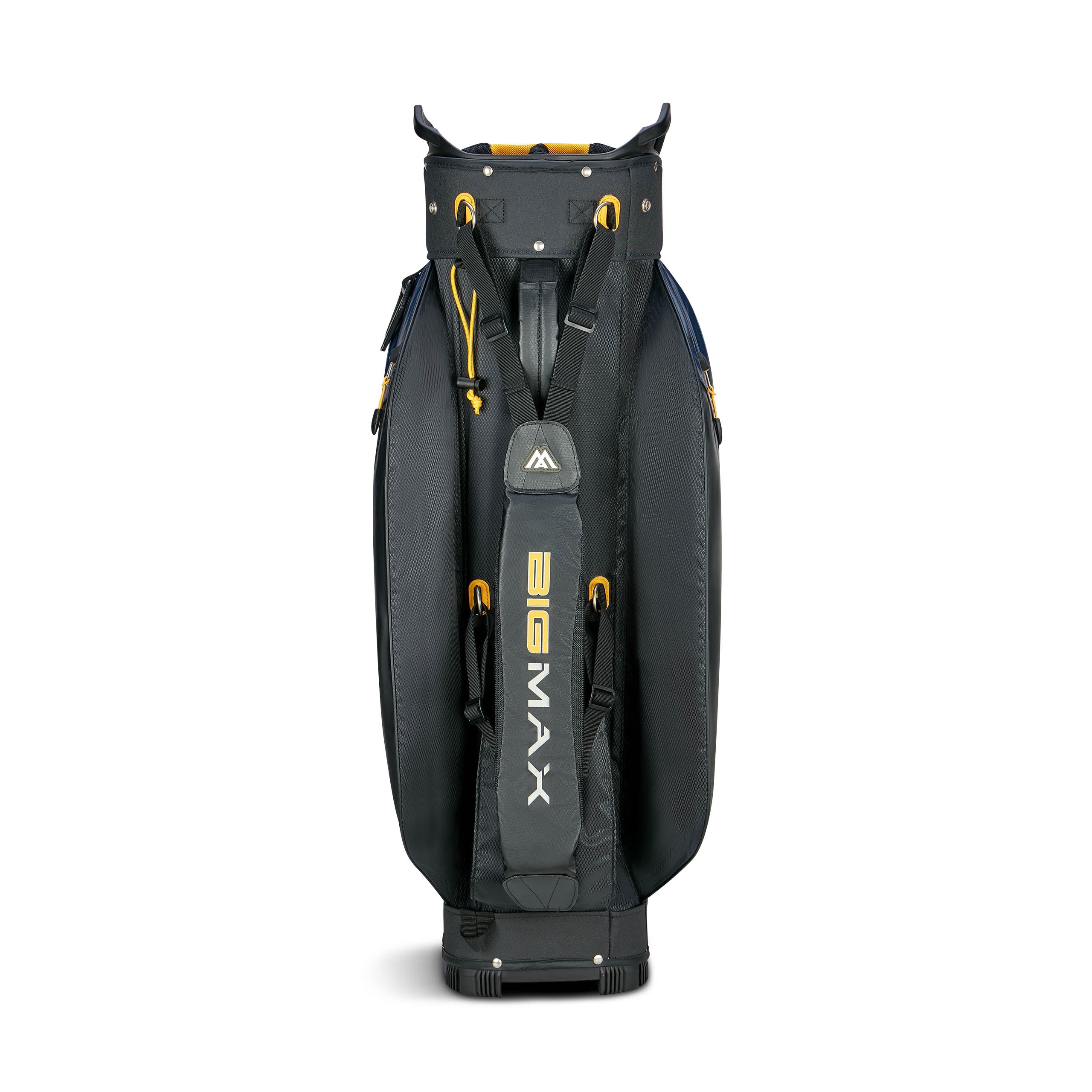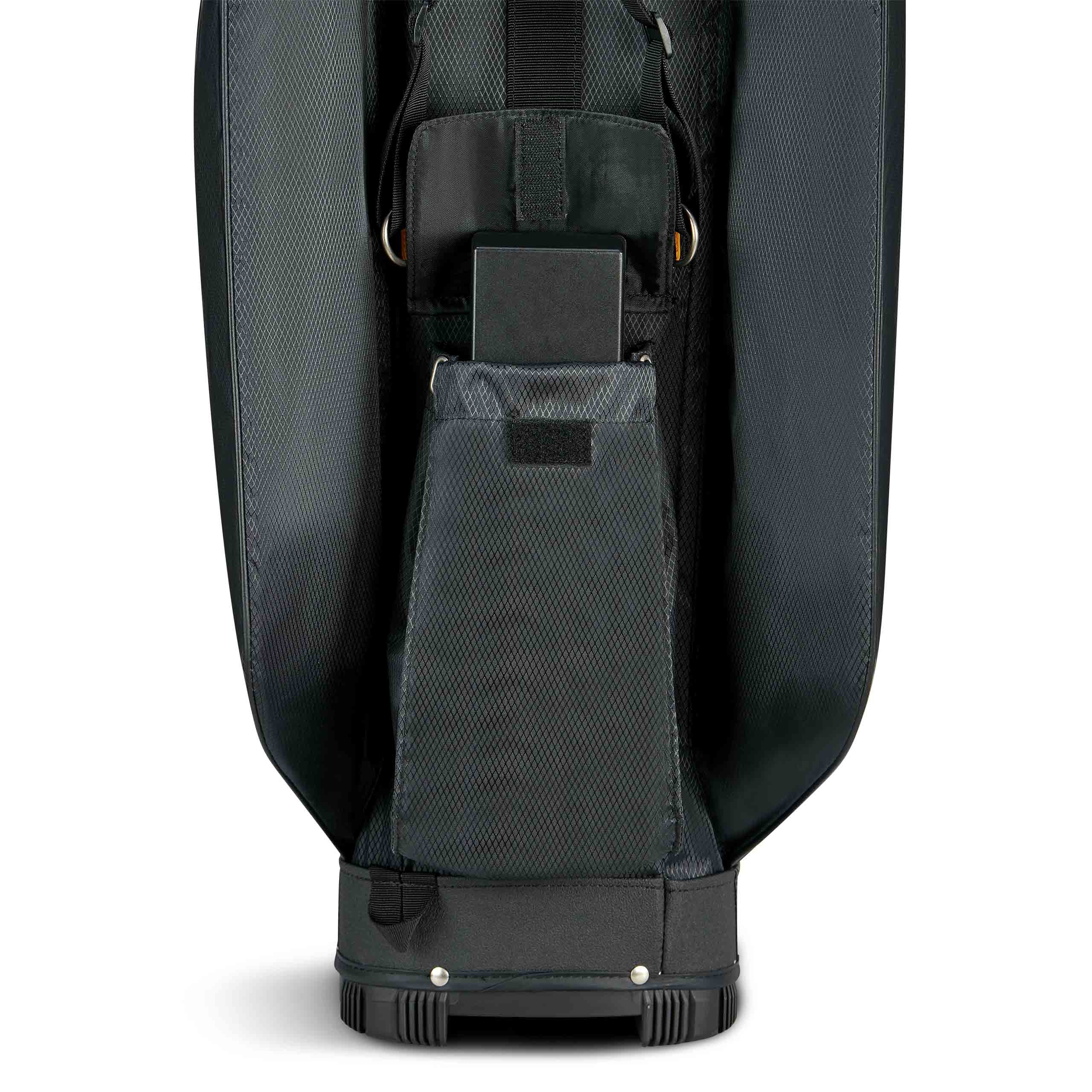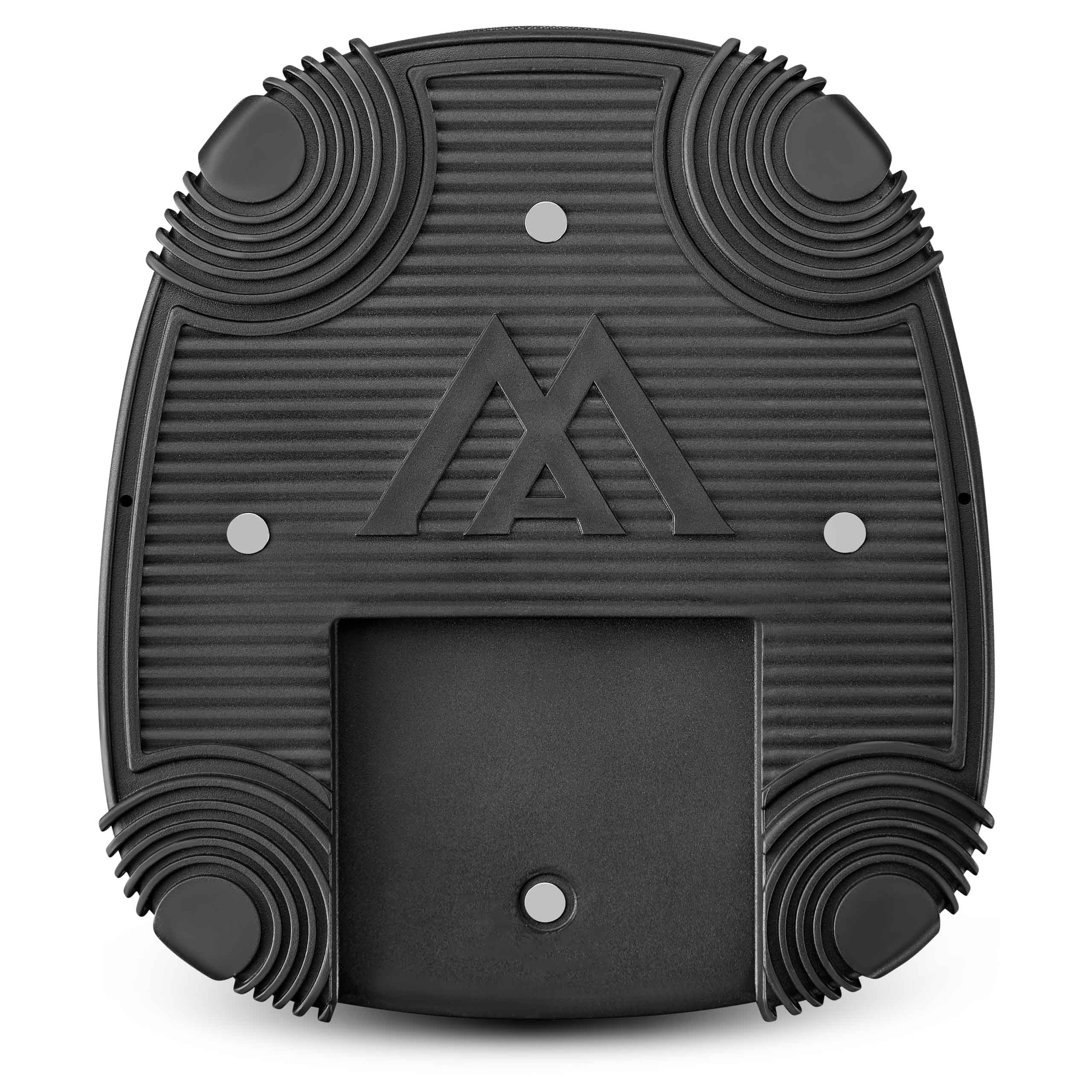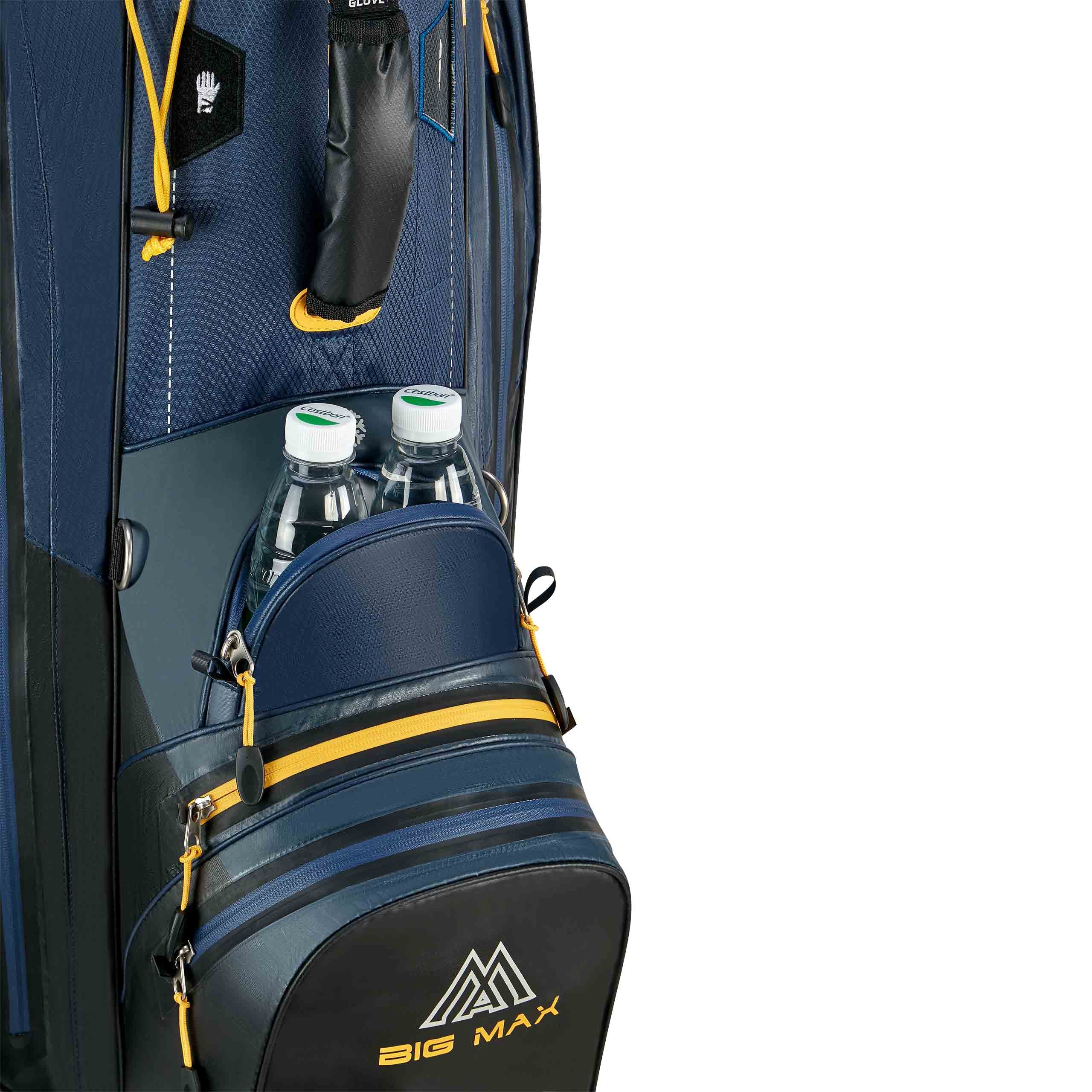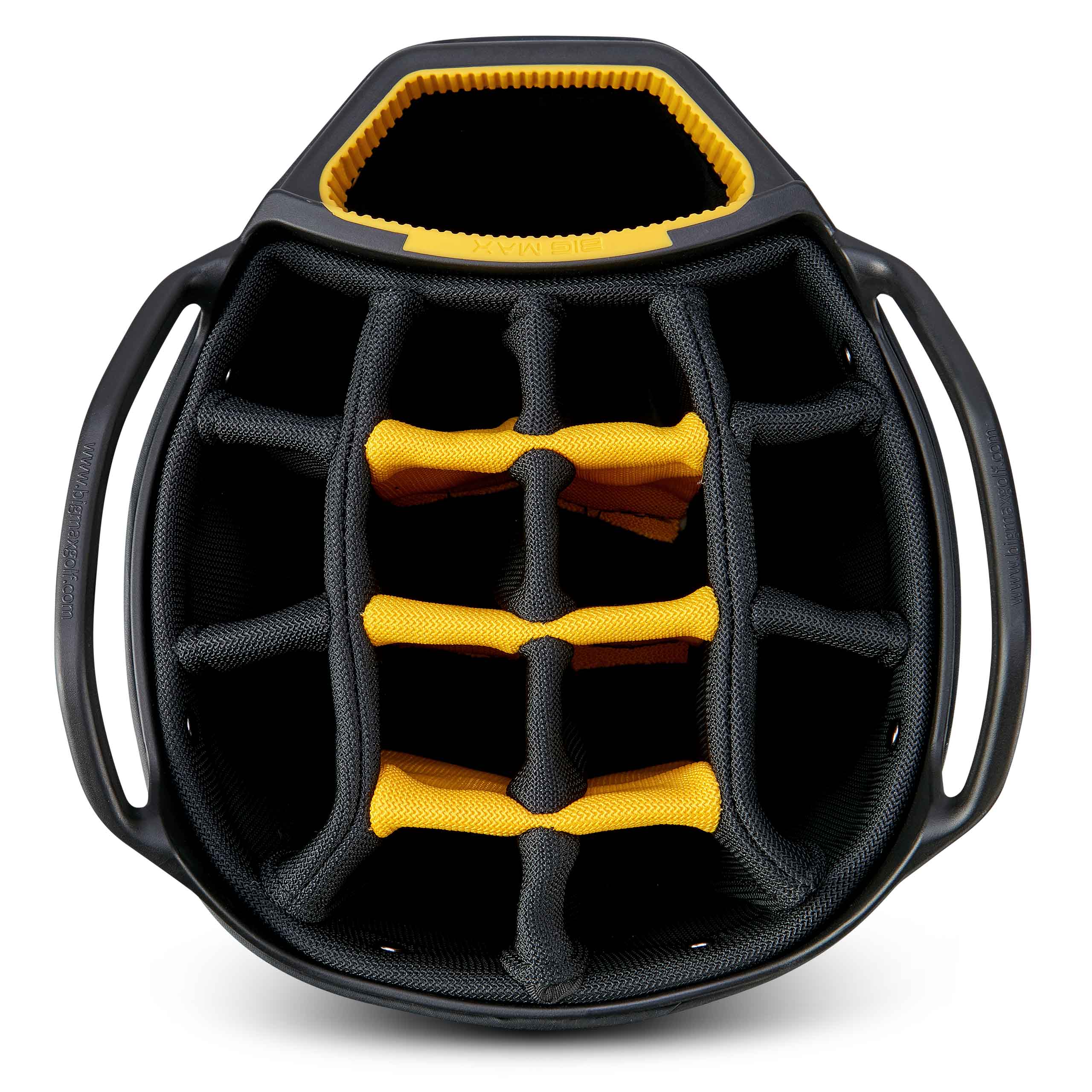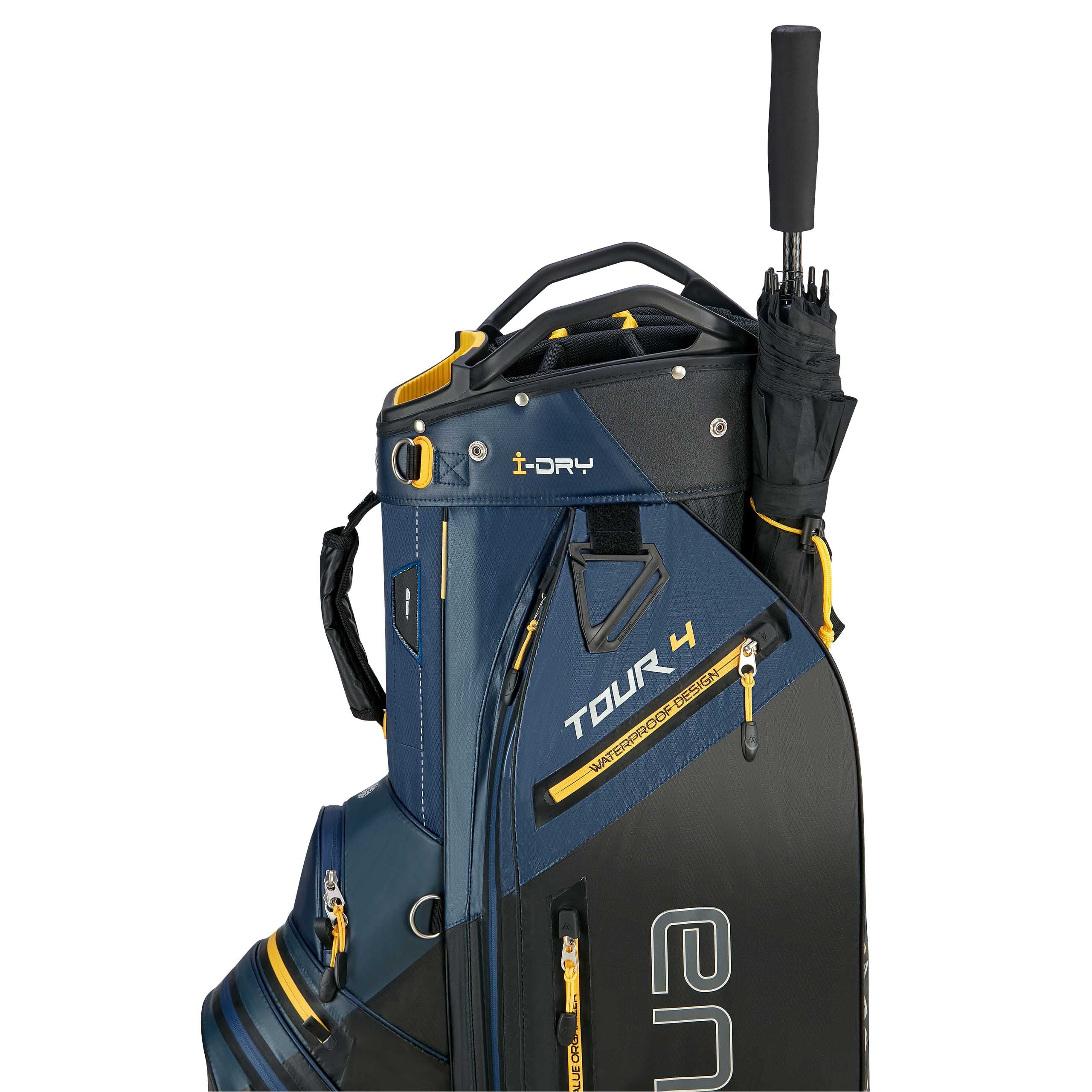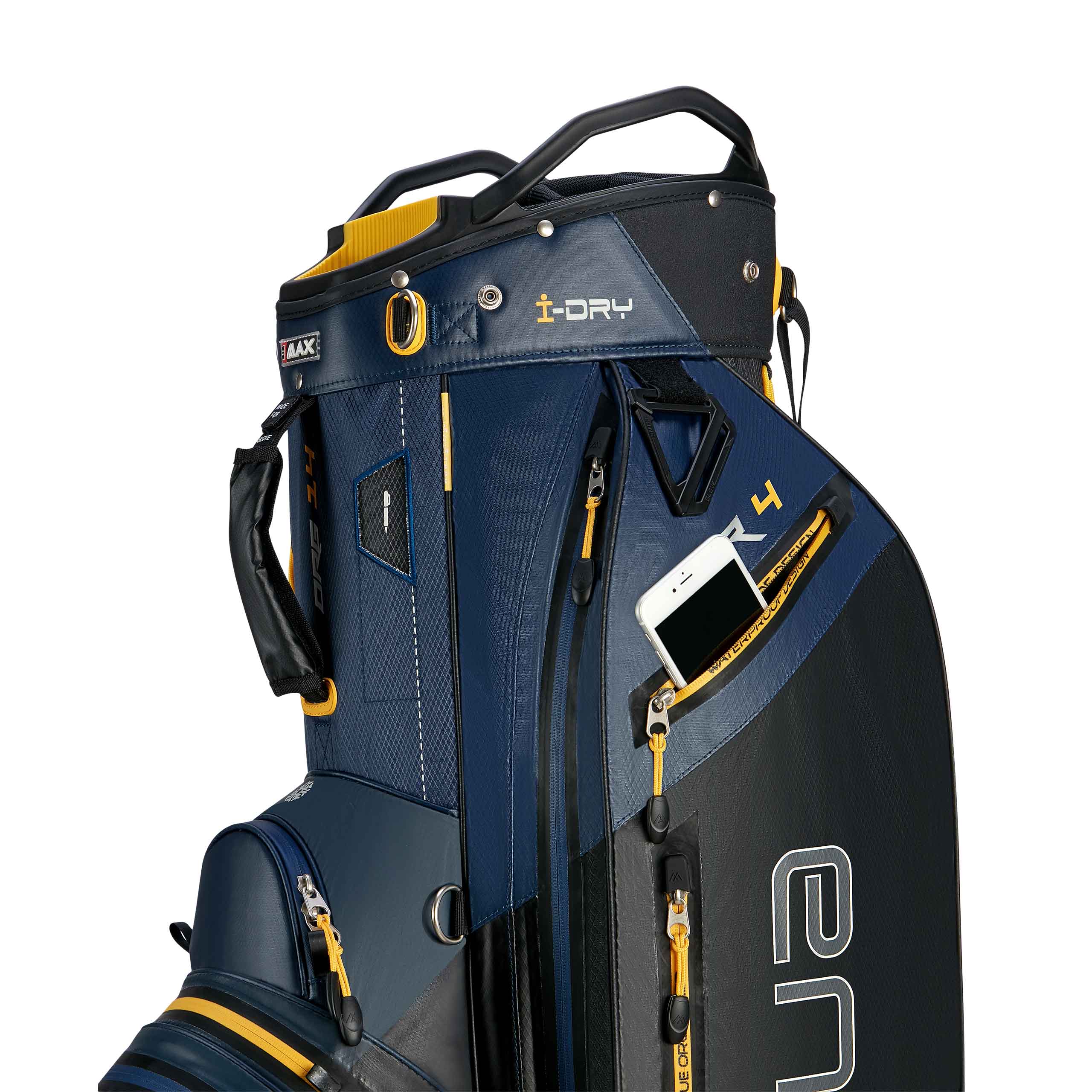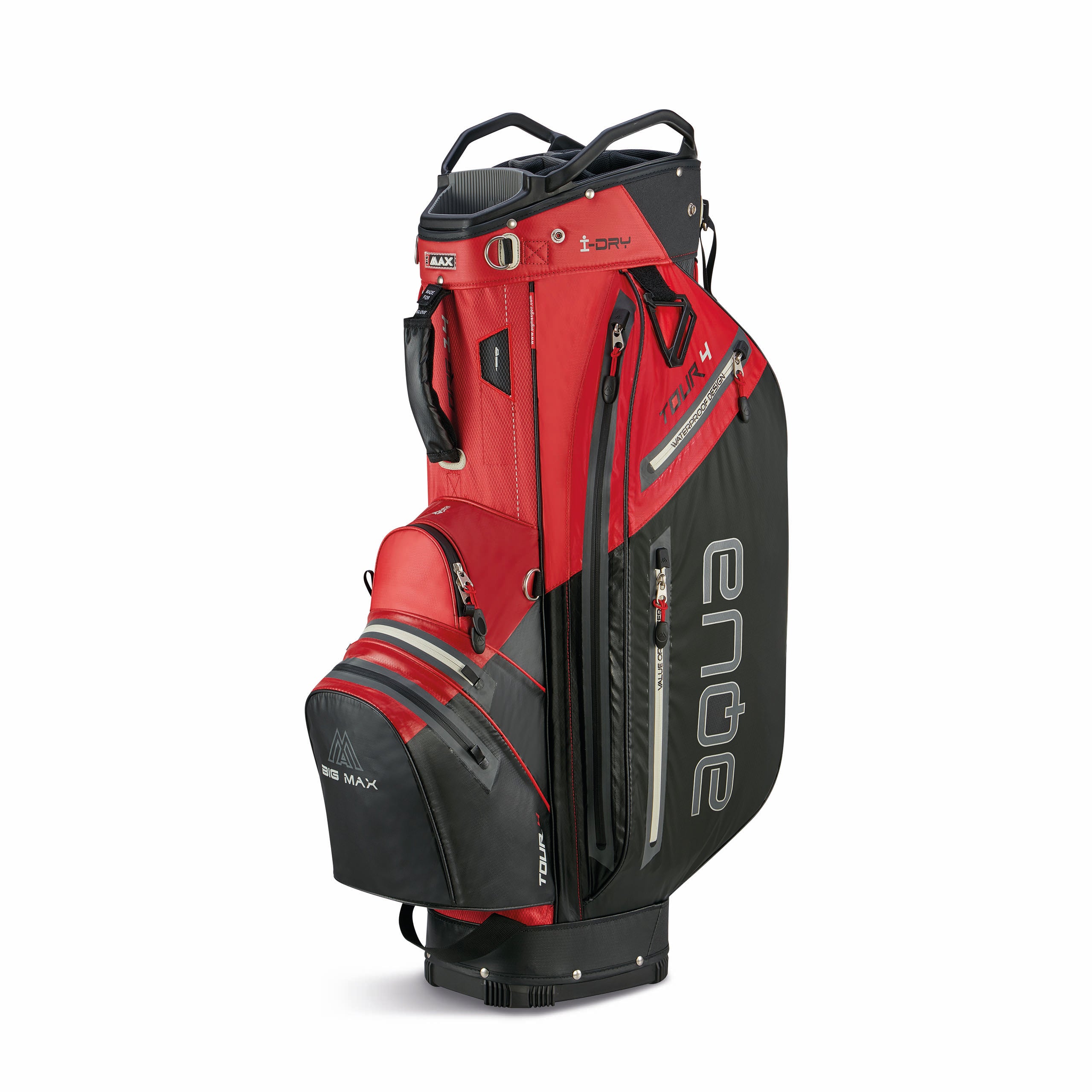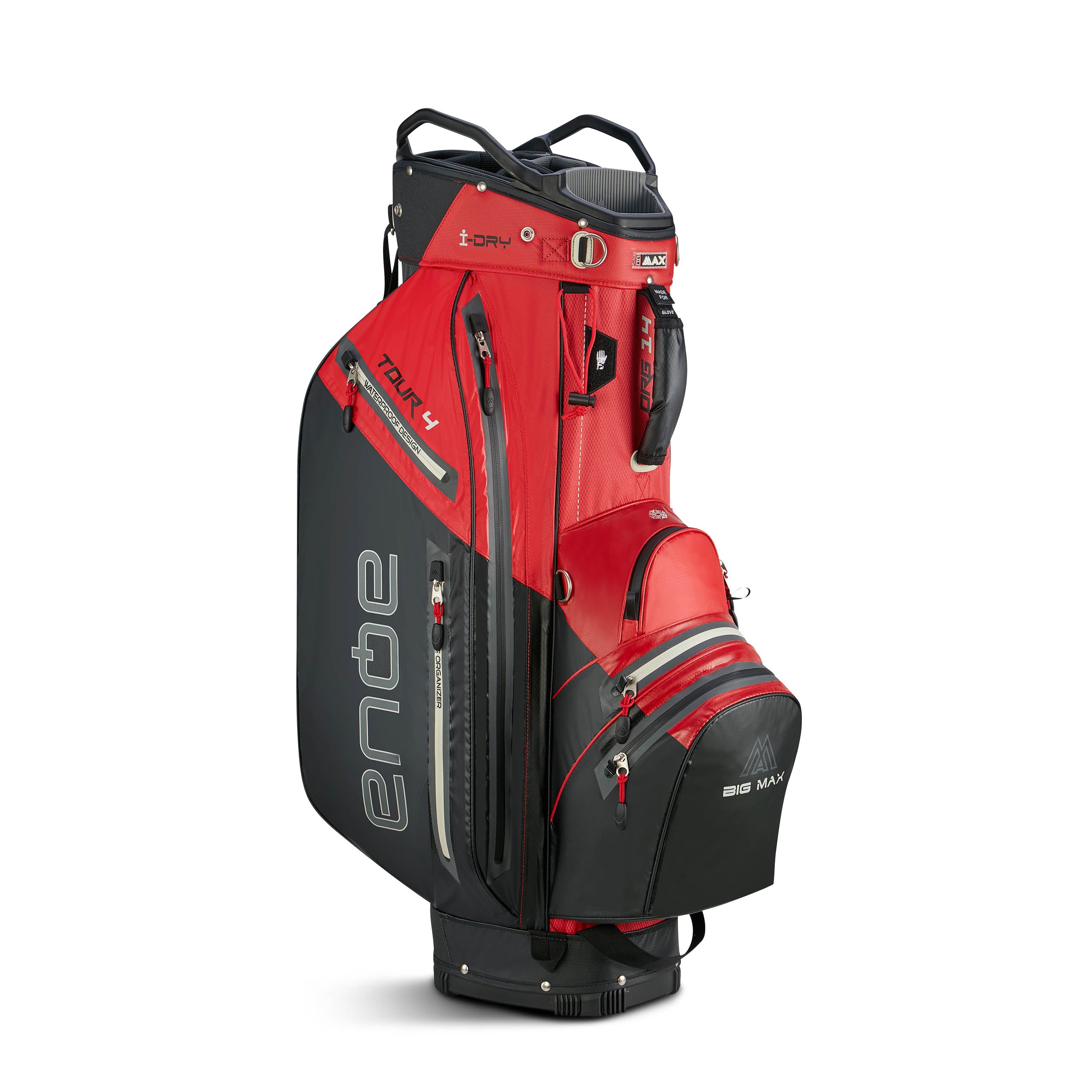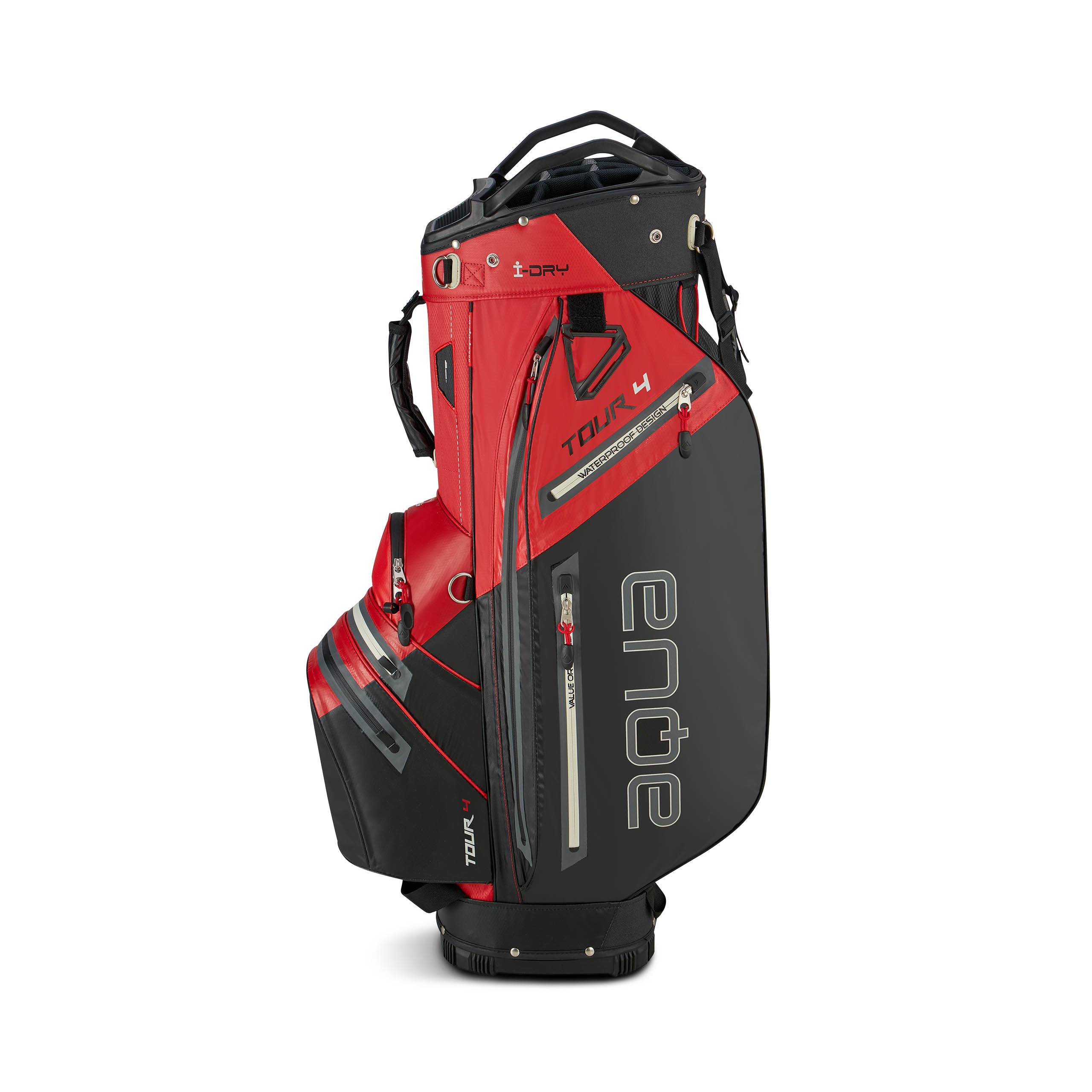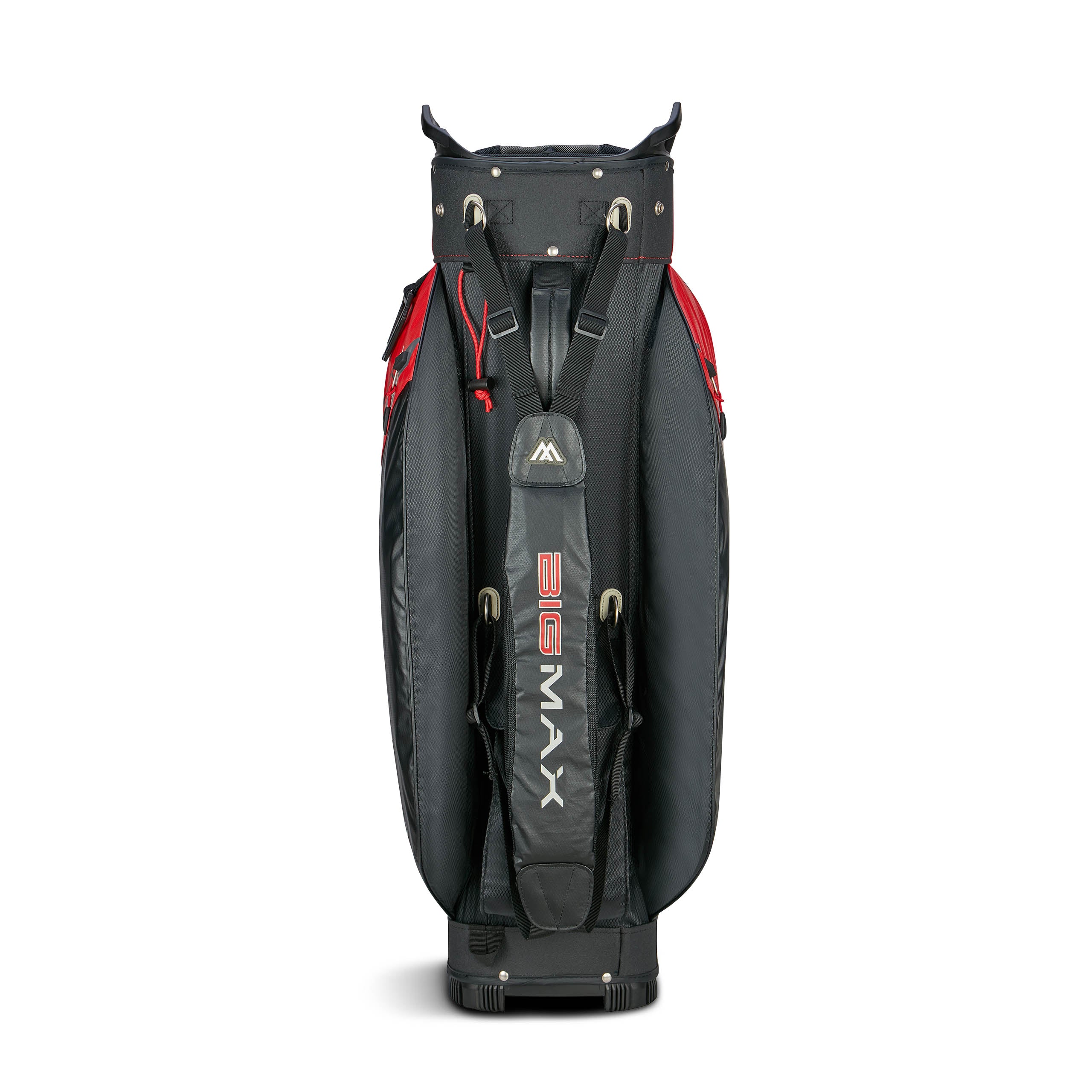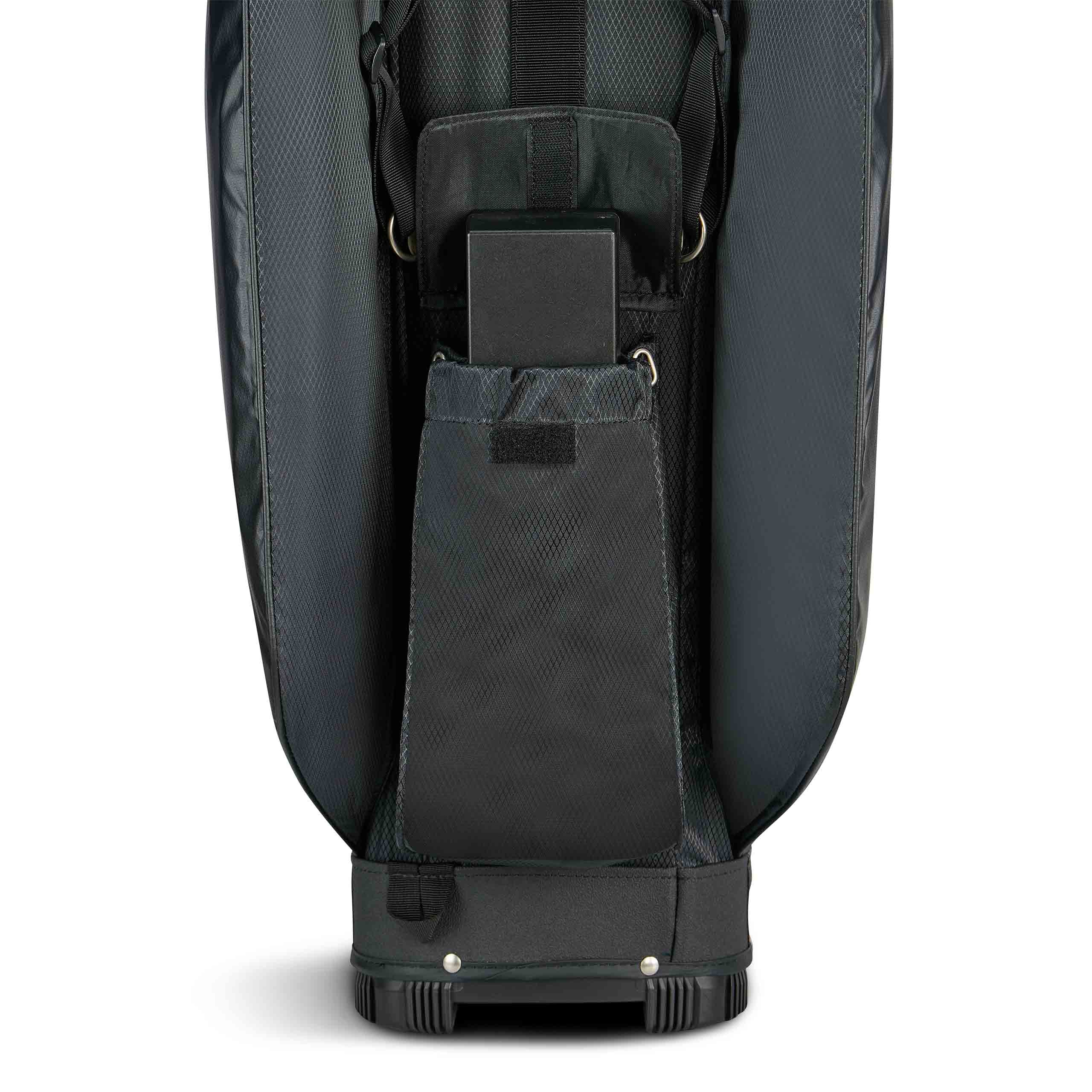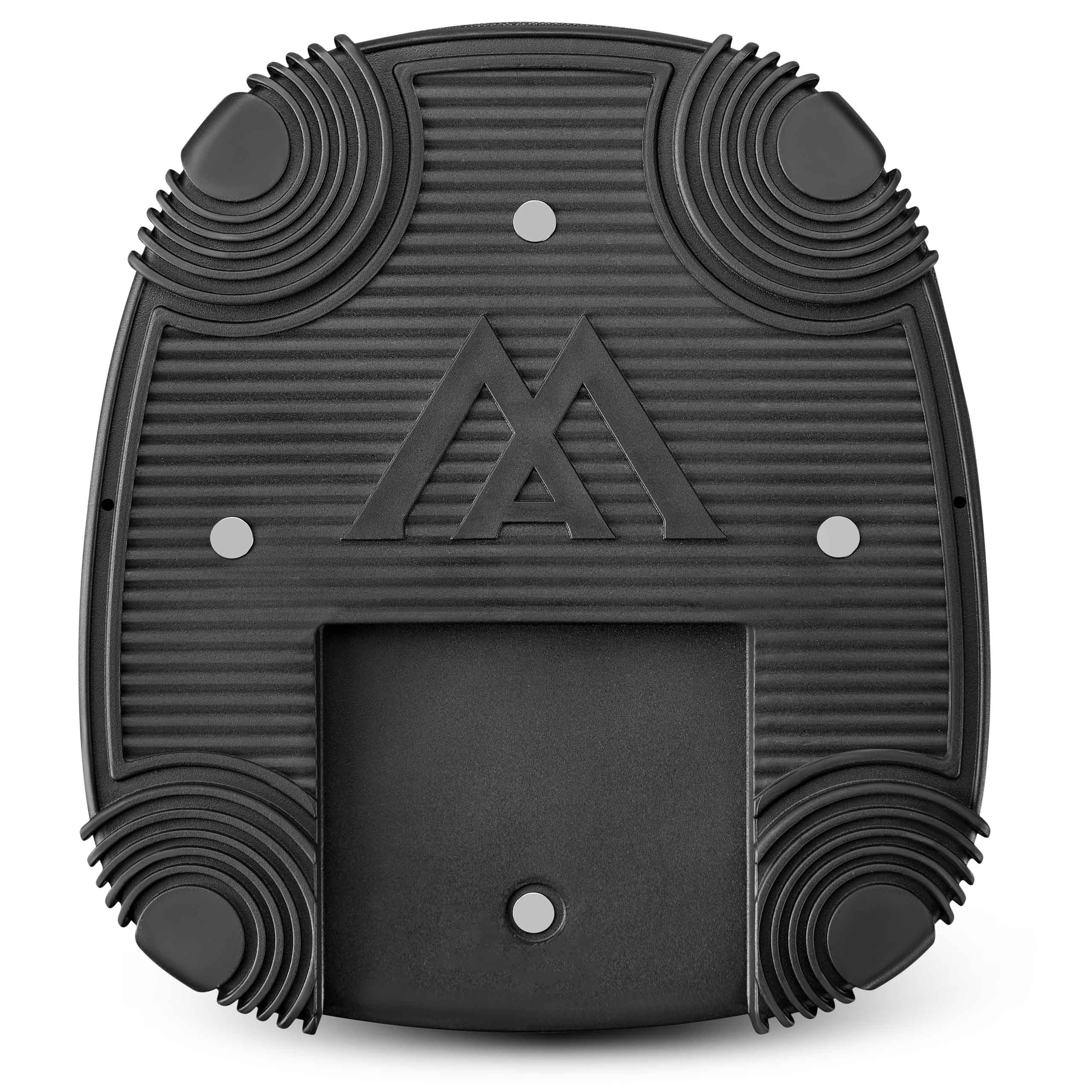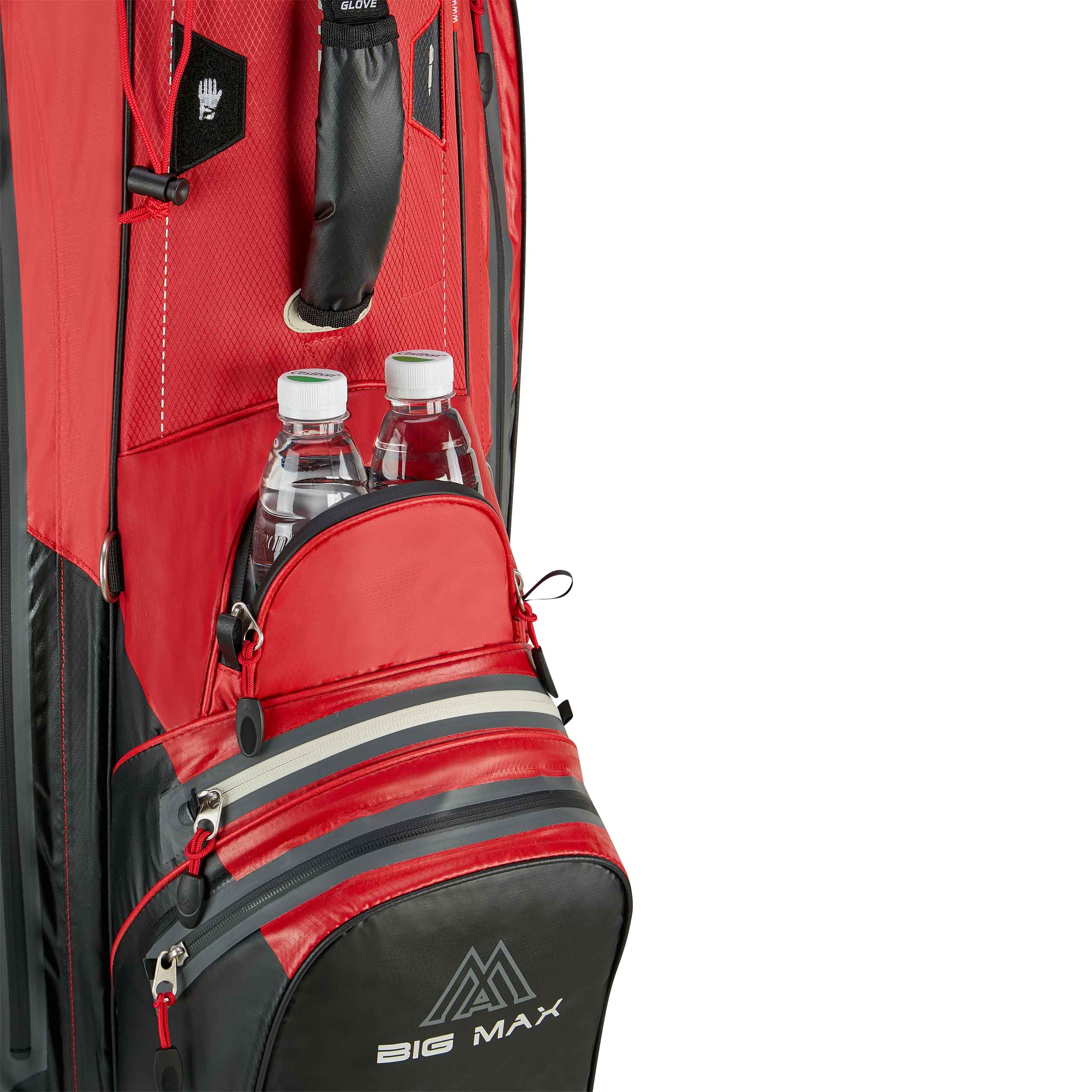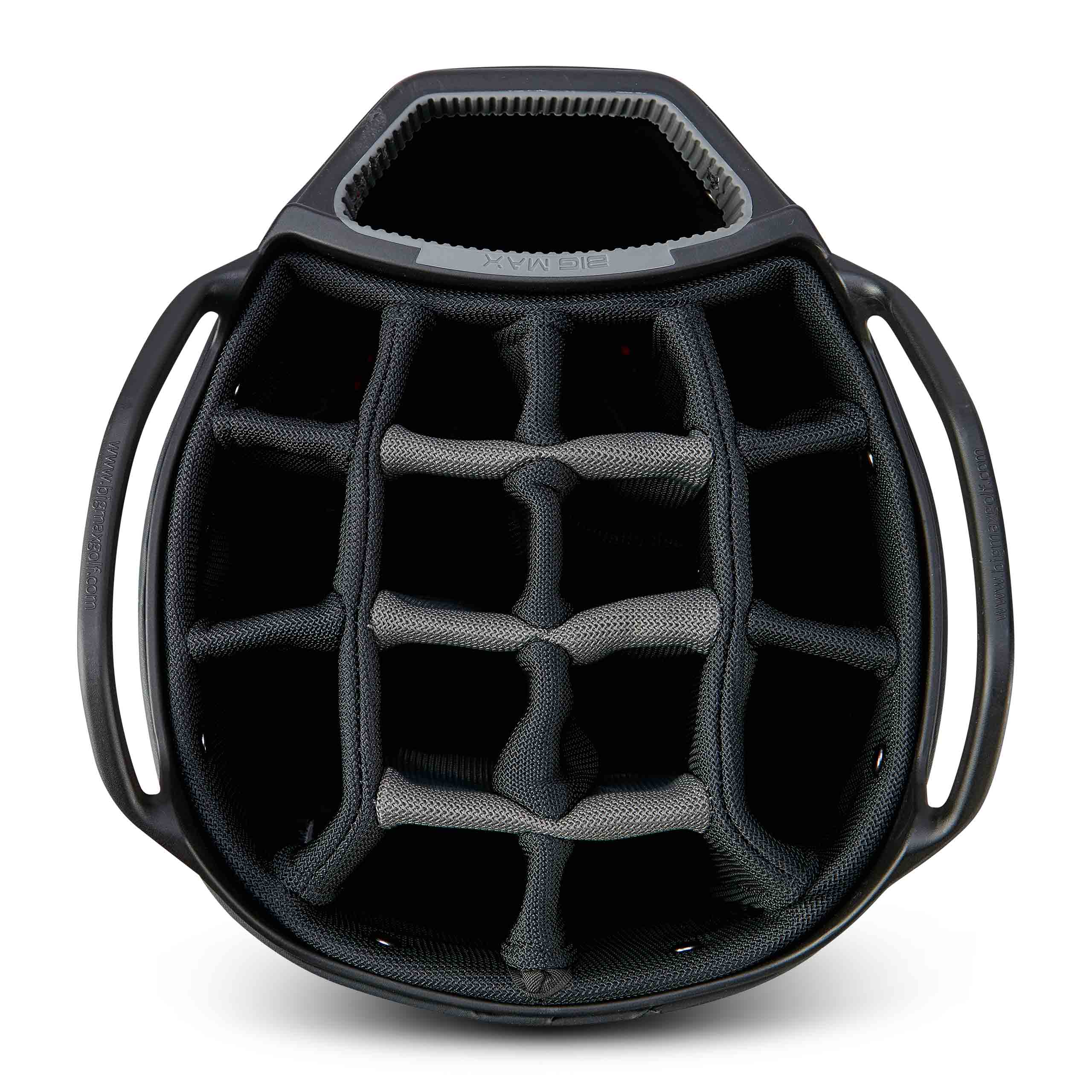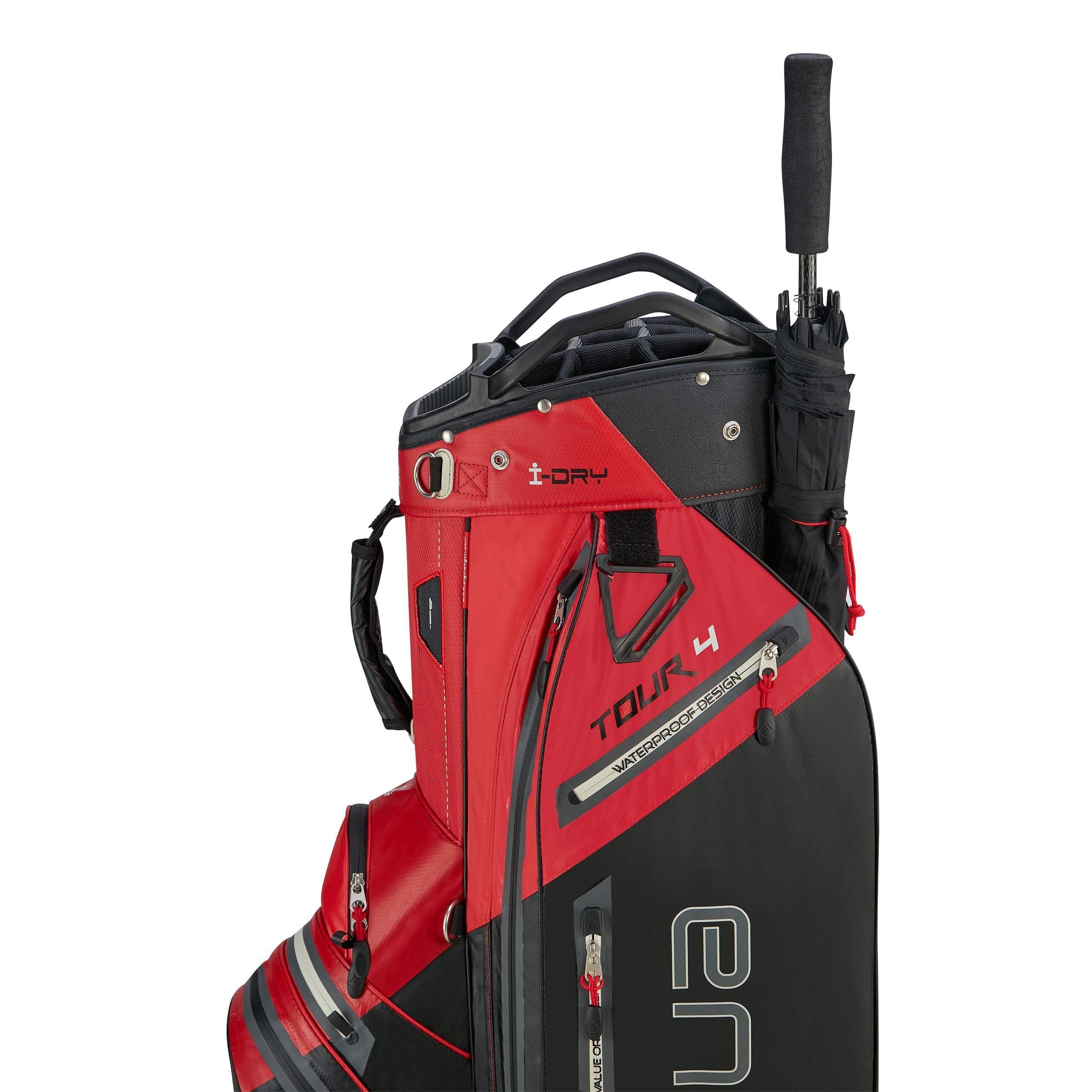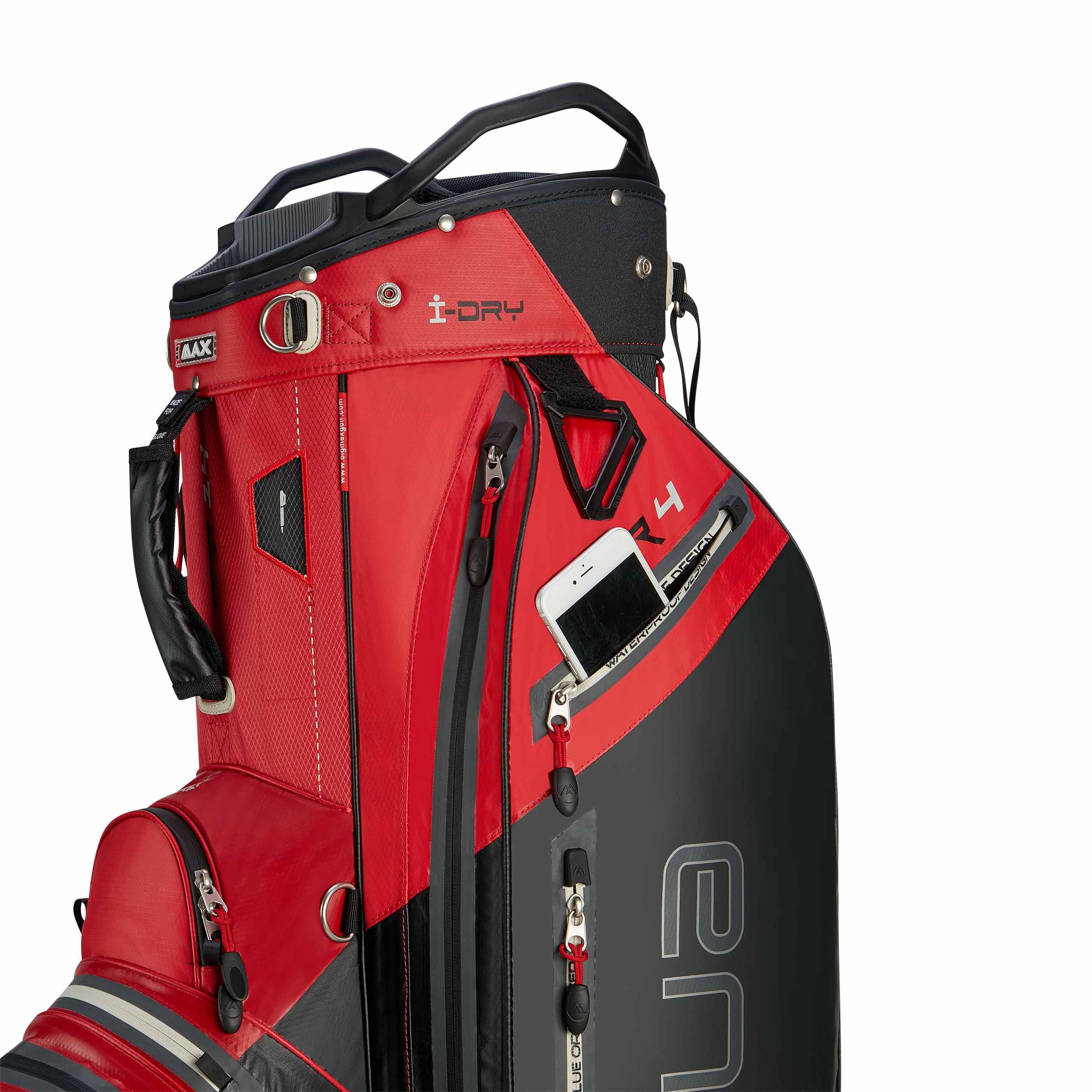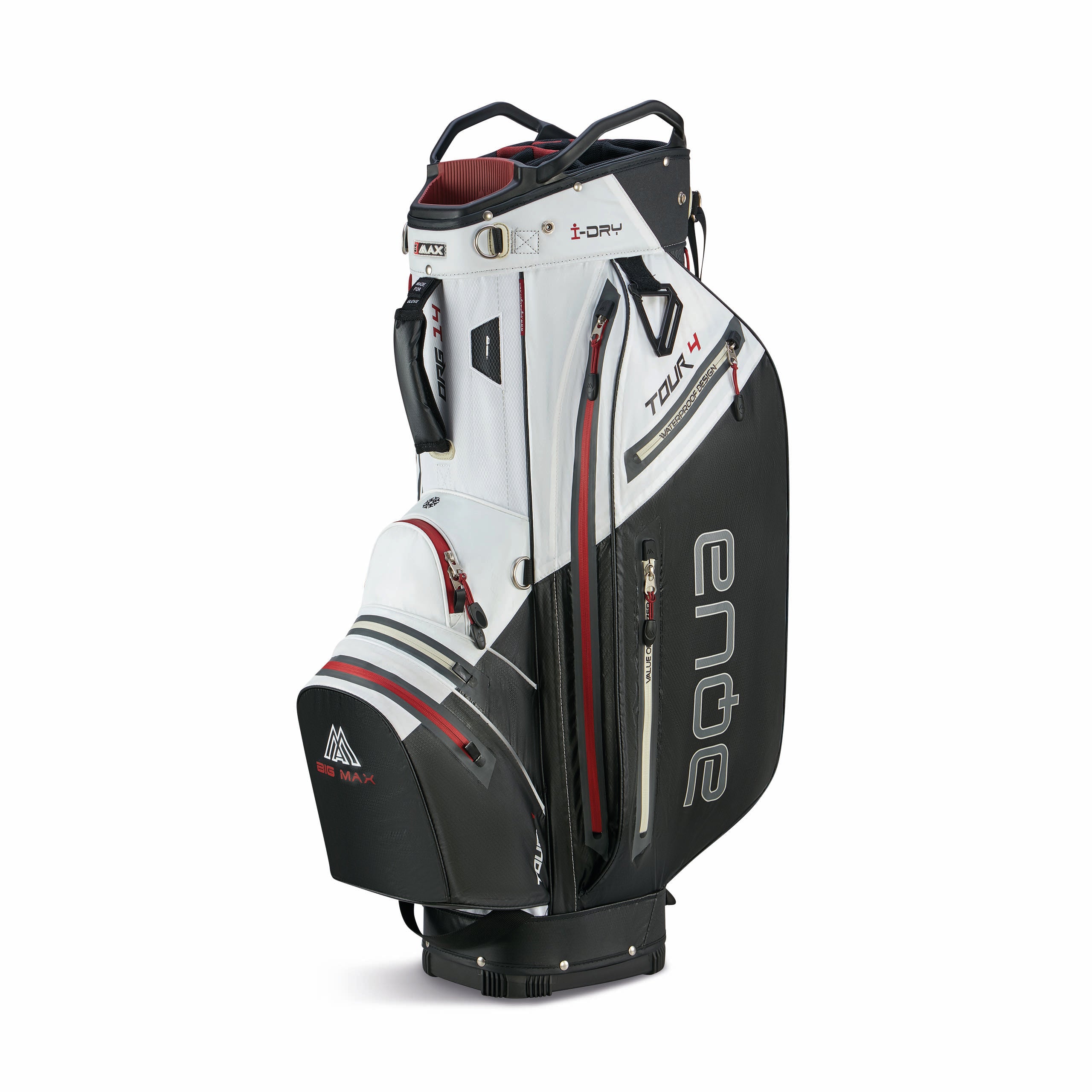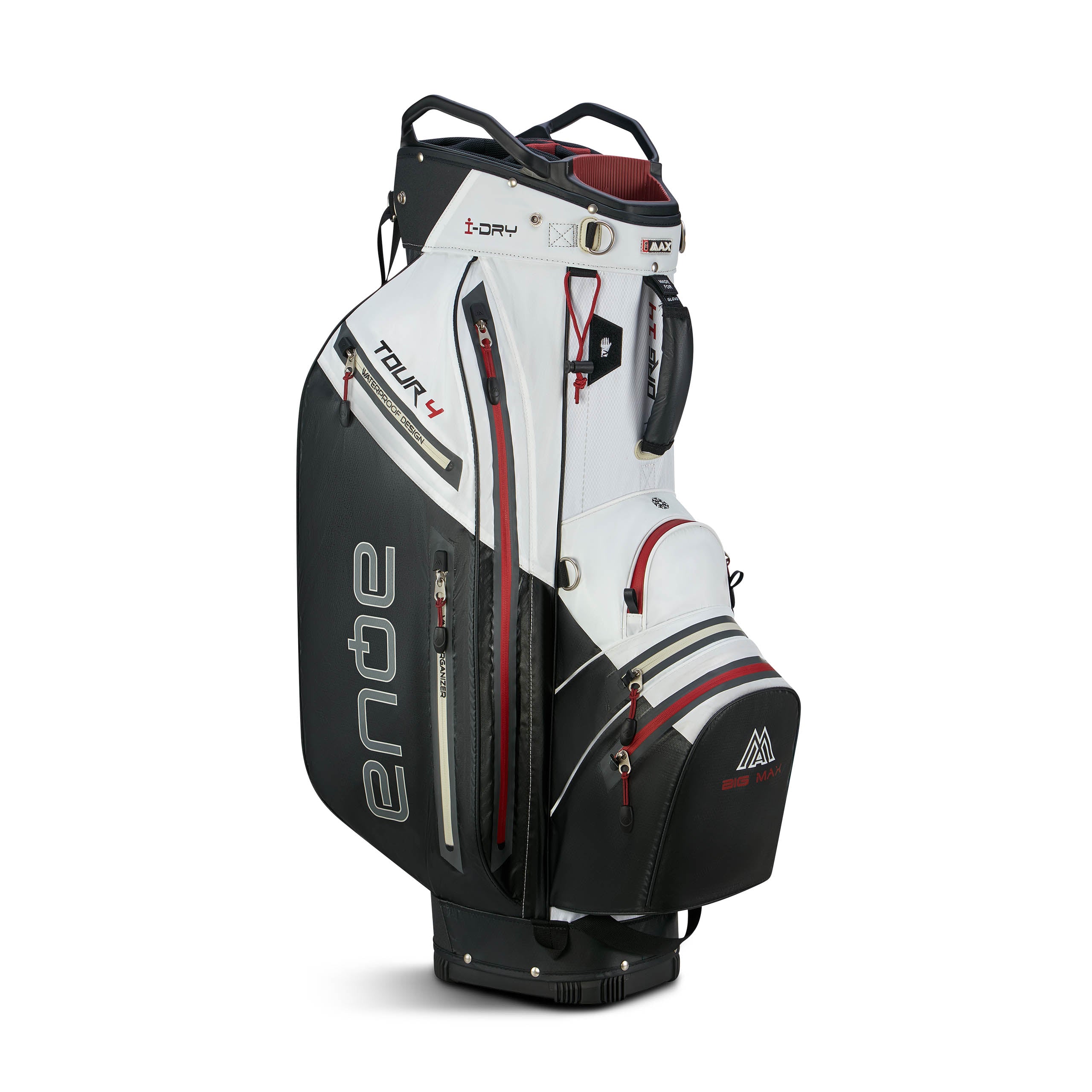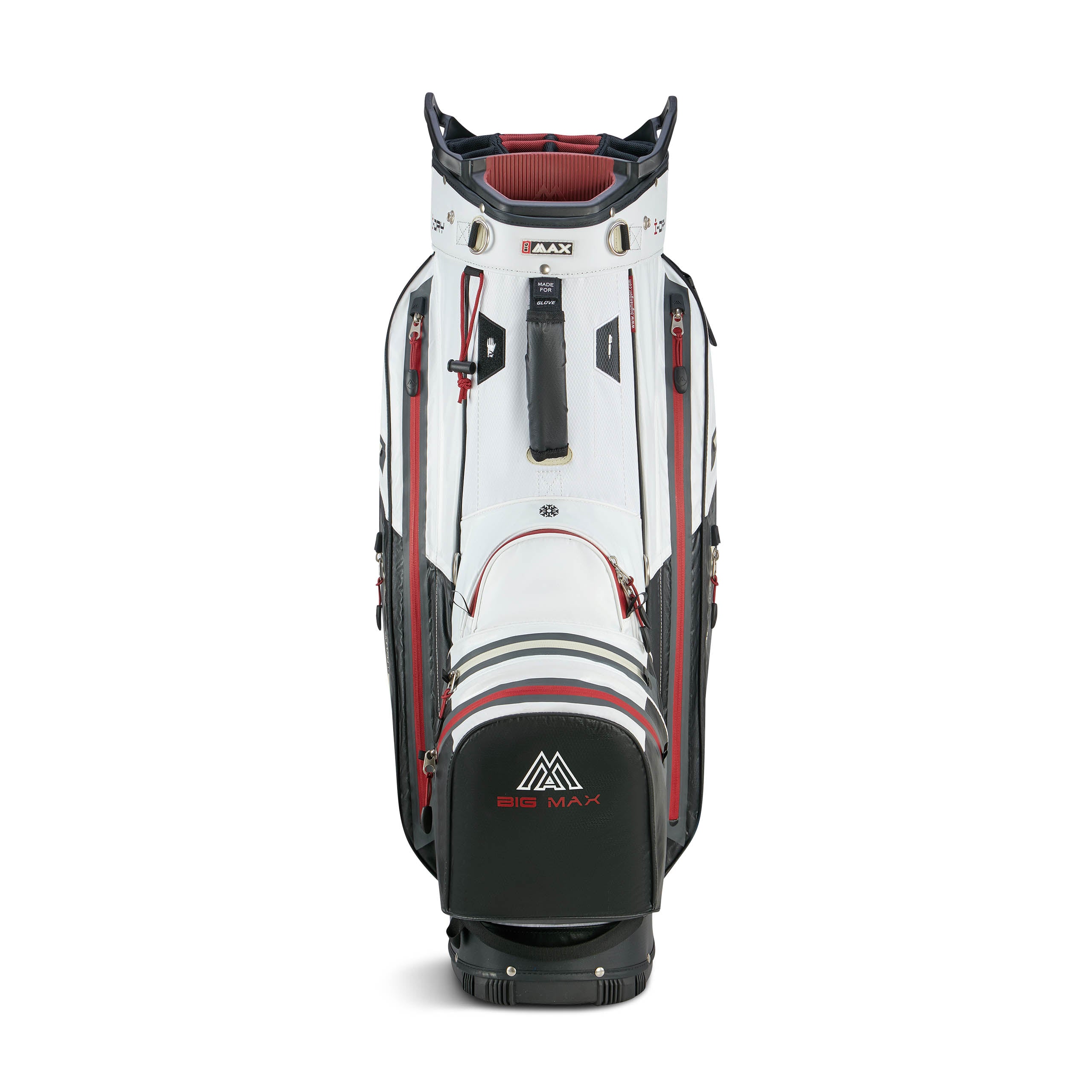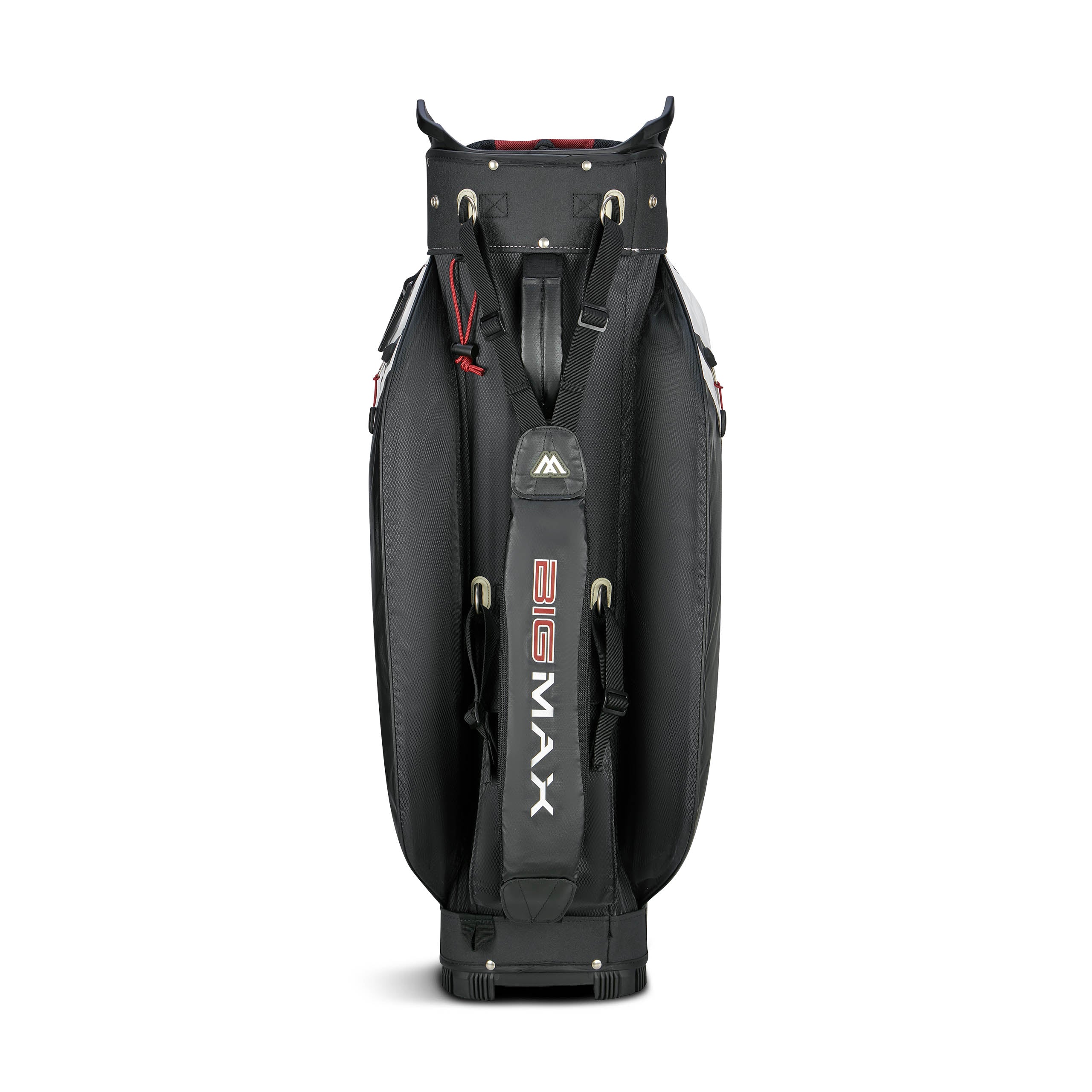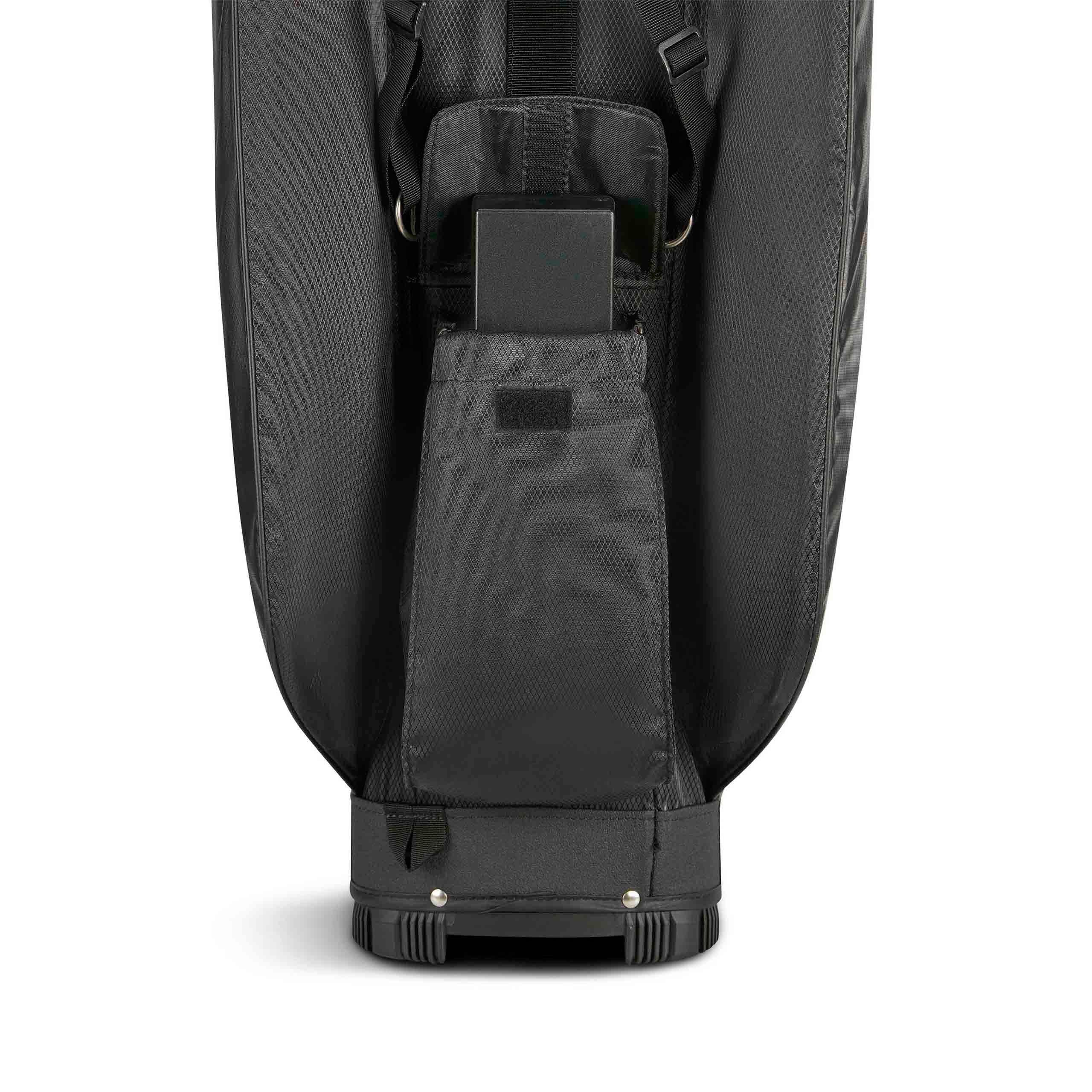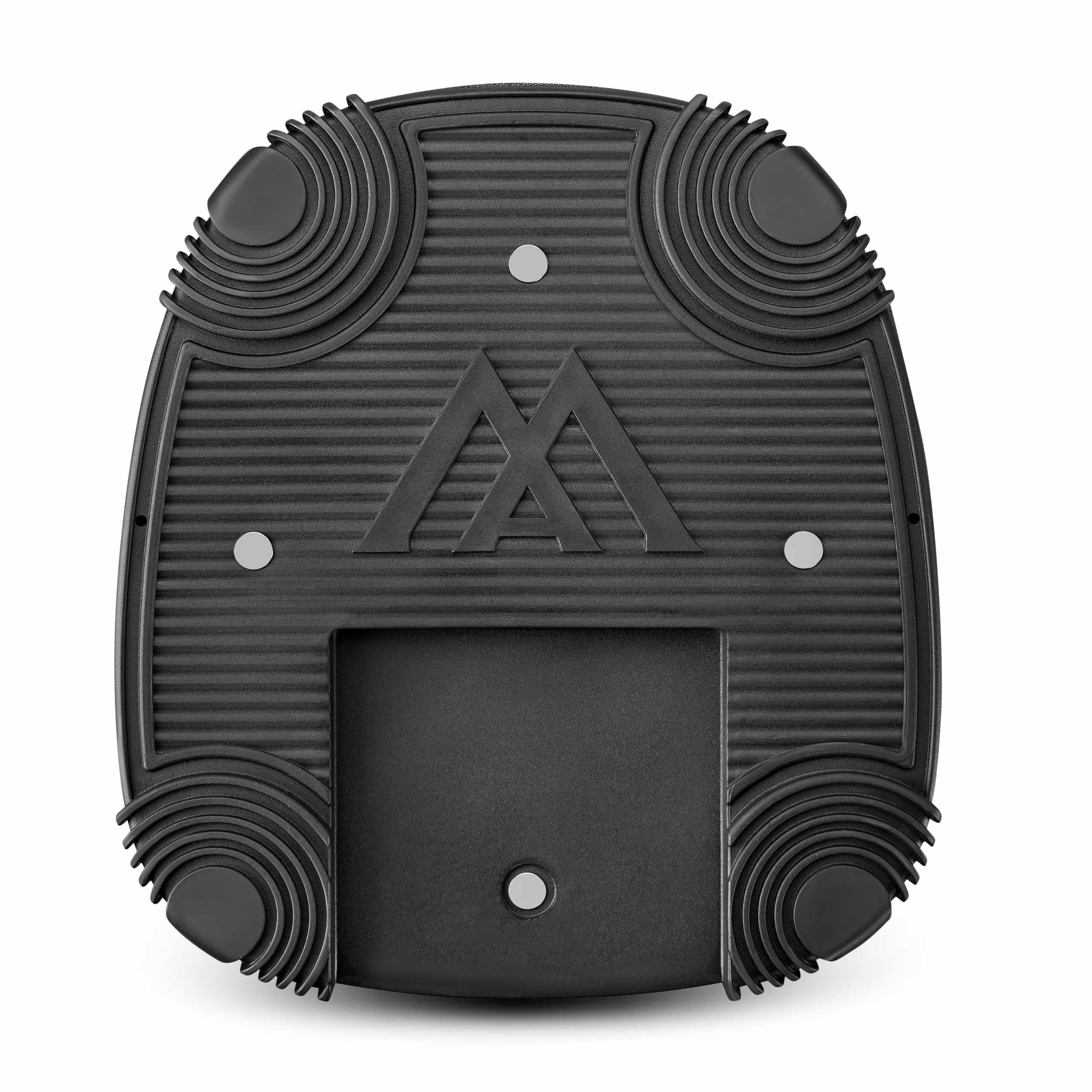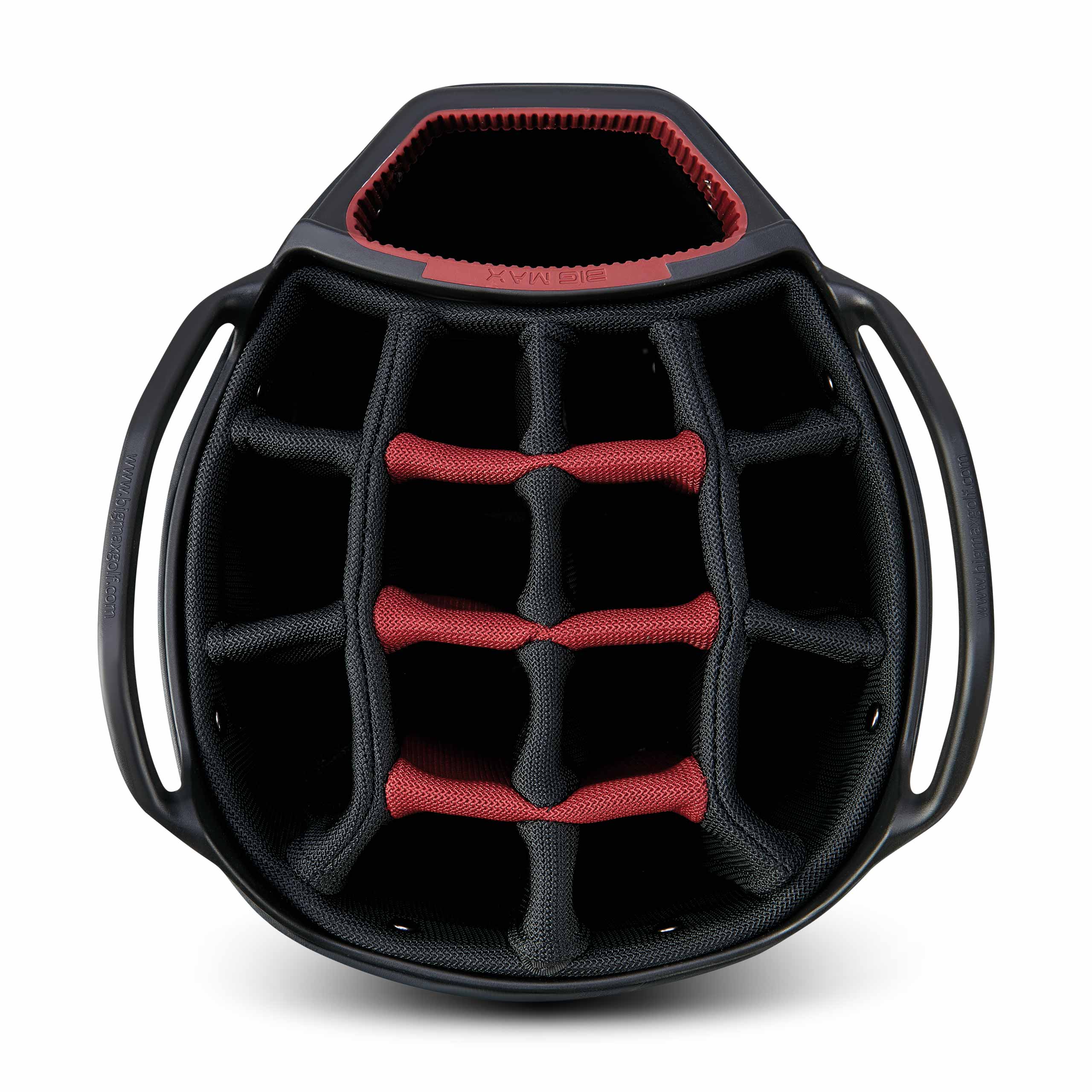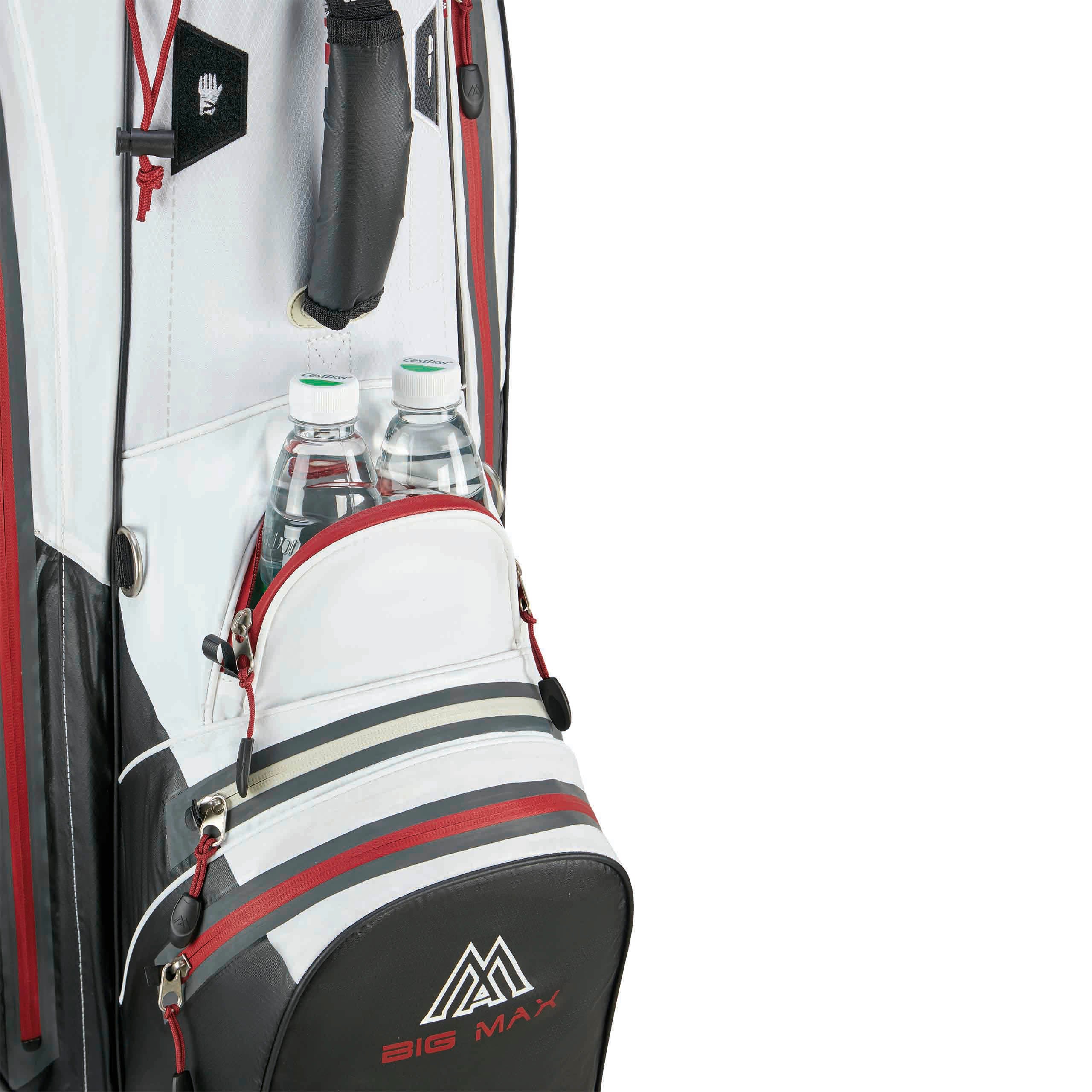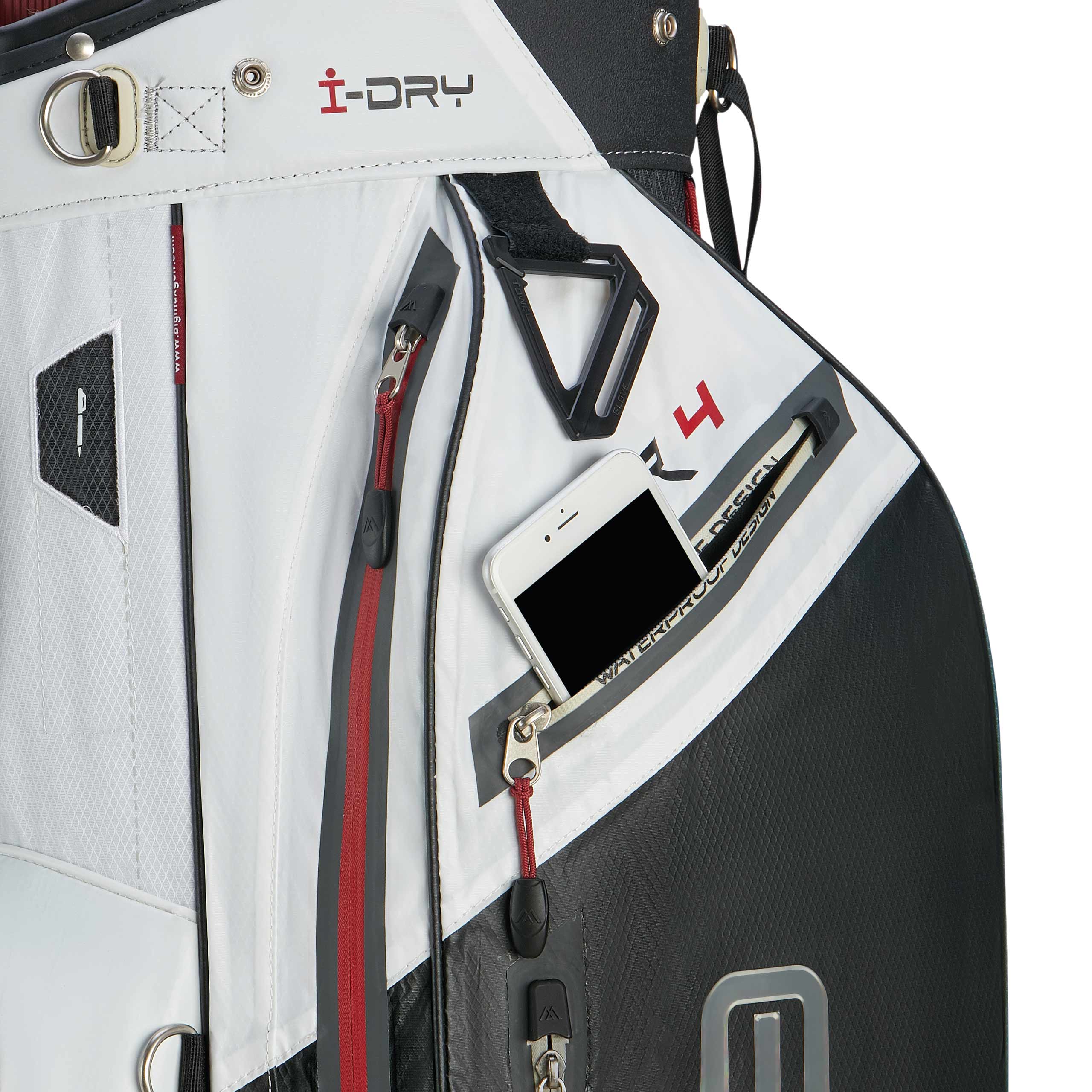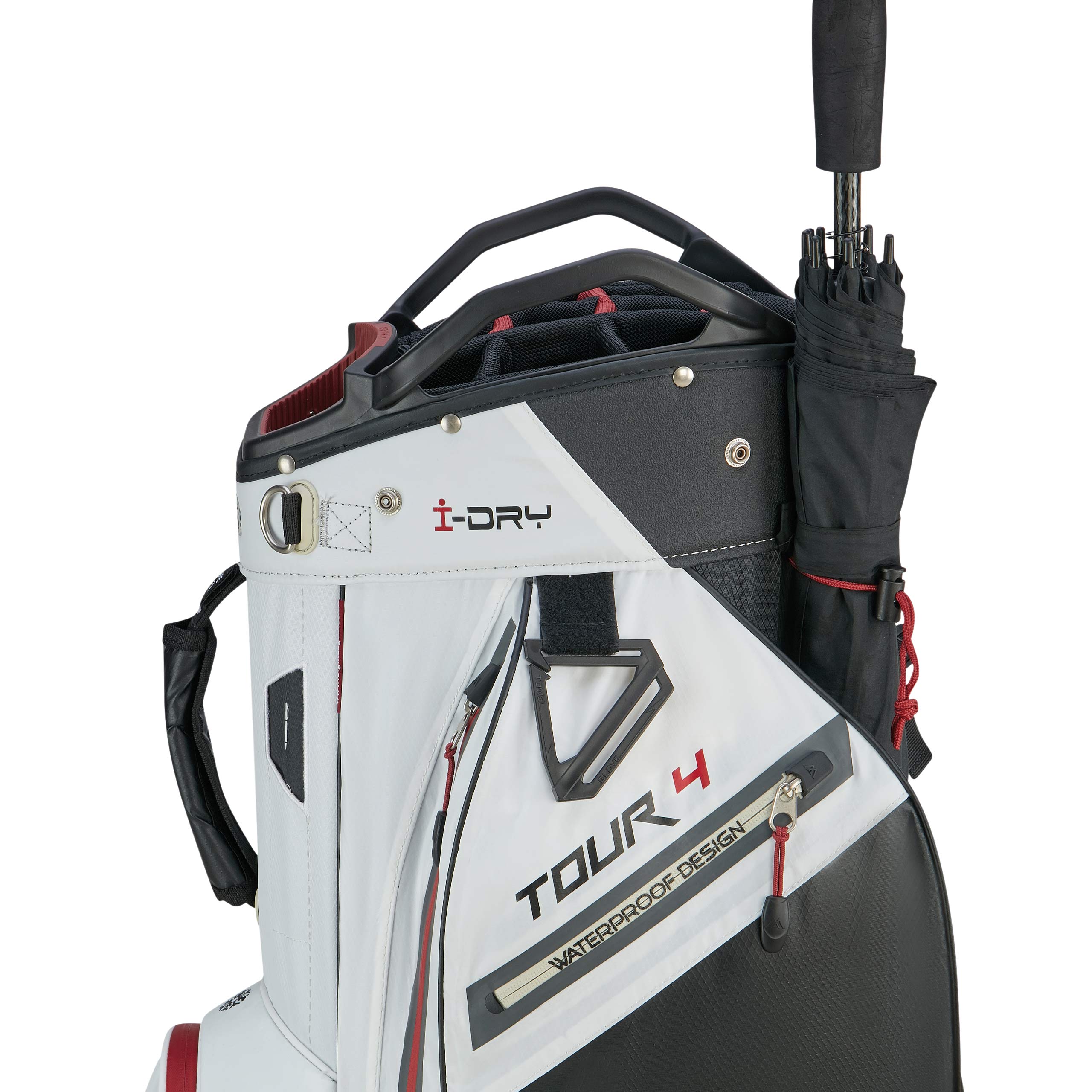 AQUA Tour 4
---
The new AQUA Tour 4 offers the space and functionality of a tour bag and is 100% waterproof. The new model has more storage space with 11 spacious pockets. The design is slimmer, the strap positioning is flexible. In the new Value Organizer with two inner compartments, you can now stow your valuables in a particularly clear manner.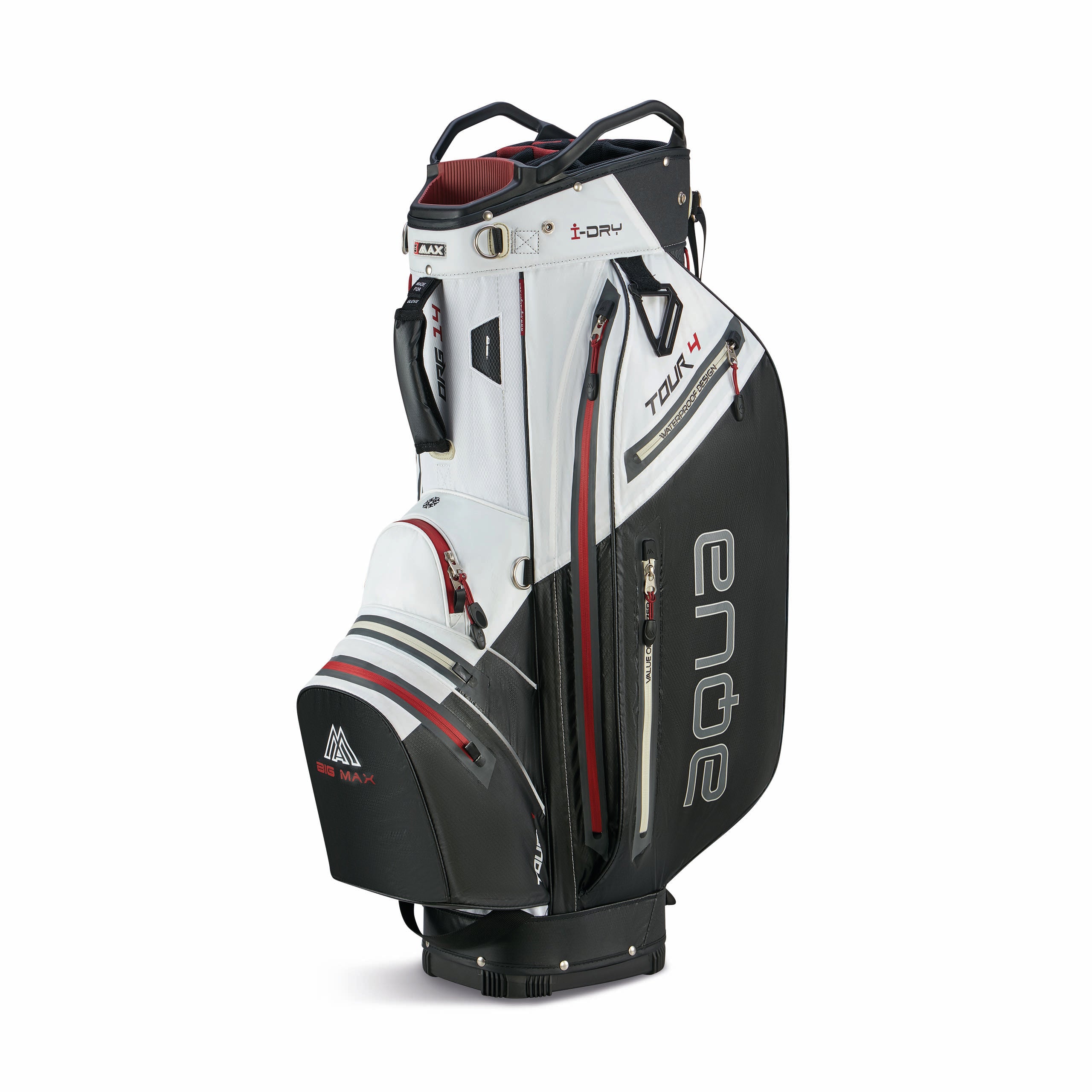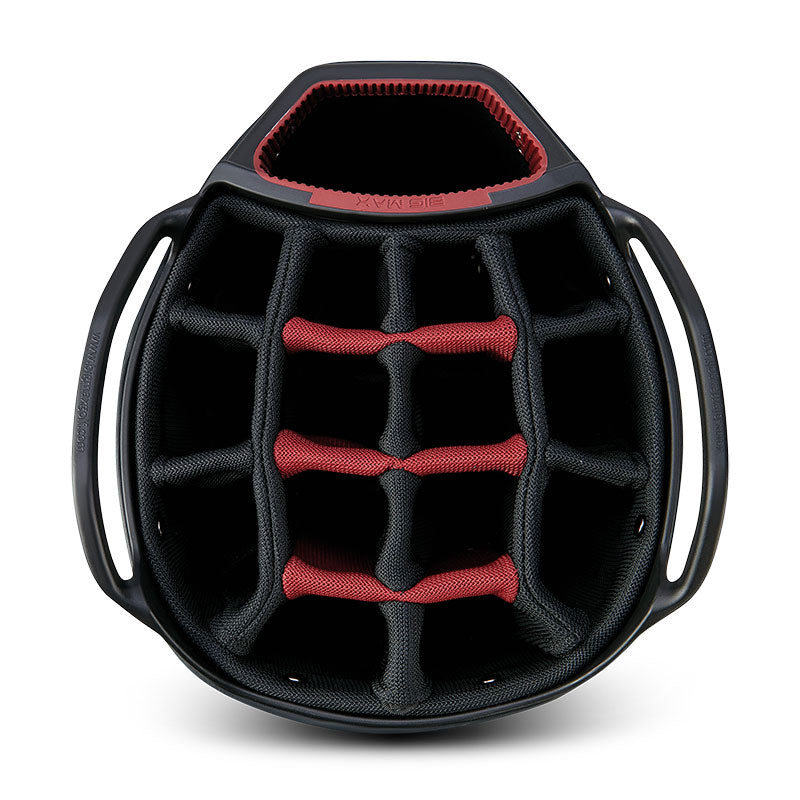 14-fold organizer top with separate XL putter compartment
The 14-way organizer top allows you to organize your clubs by length and take advantage of an extra putter compartment. This prevents the clubs from hitting each other and creating an unpleasant accompanying noise when playing golf.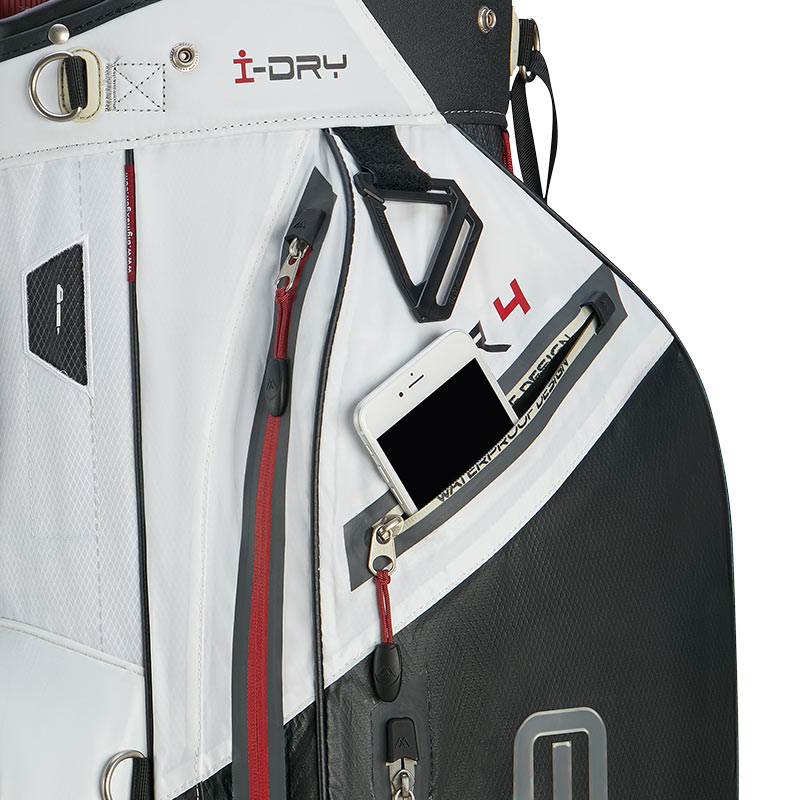 Completely waterproof
The i-dry system from BIG MAX guarantees 100% waterproof material as well as seams and zip fasteners. So rounds of golf in the rain are no longer a problem, the bag stays dry and your utensils are protected from moisture and rain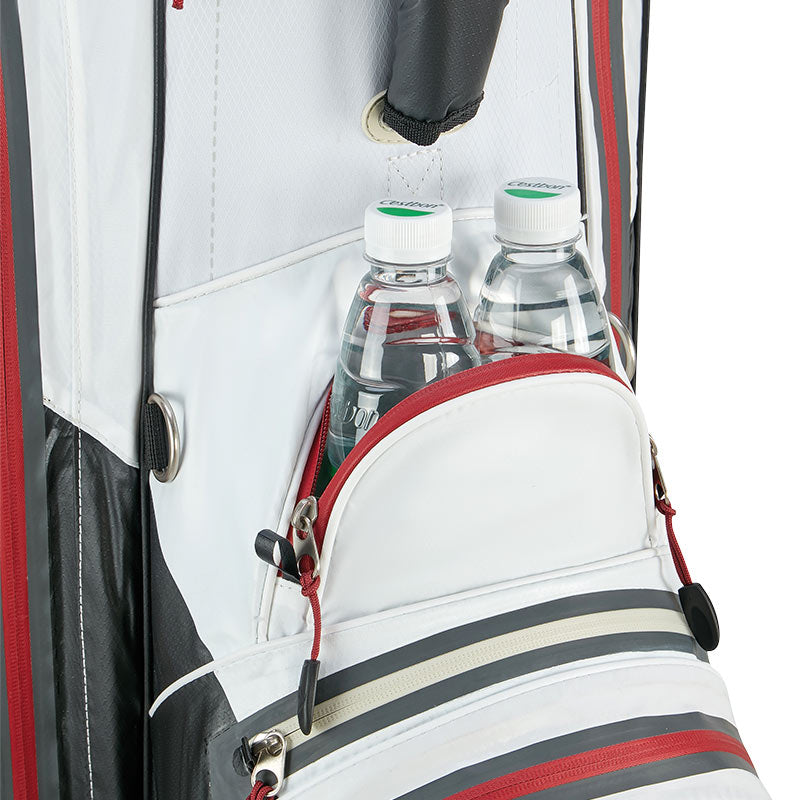 Integrated cool bag
Thanks to the integrated cooler bag, you can keep your drinks and snacks cool and the bag dry. The insulated bag is spacious and offers space for up to two drinking bottles.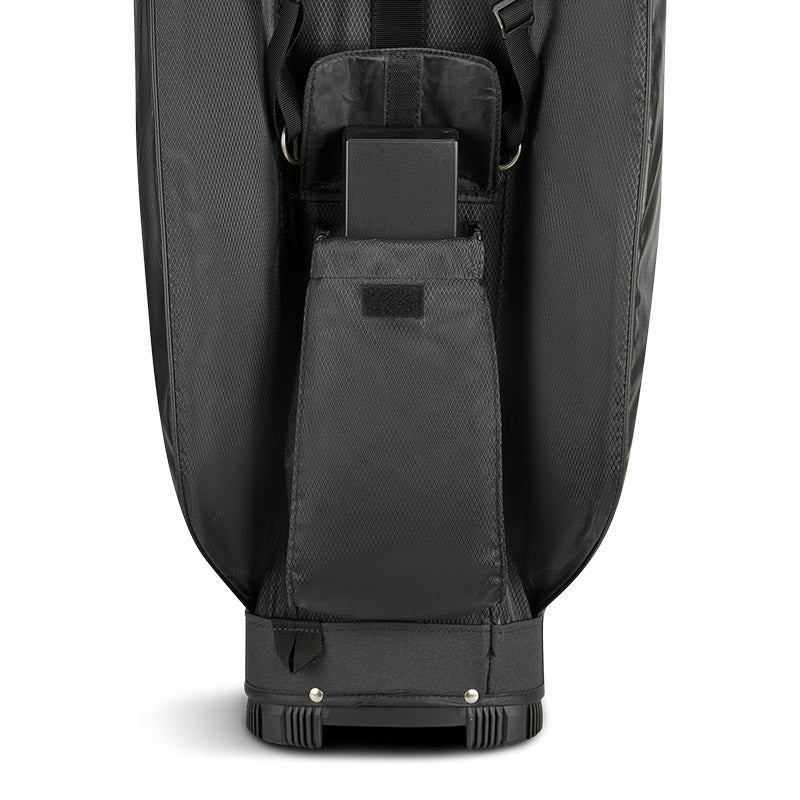 Battery and rain protection bag
You can conveniently stow your battery close to the electric trolley in the integrated battery and rain protection bag. If you are traveling without a battery, an additional pocket will serve as the place for your rain cover.
AQUA Tour 4
Product specification
More Features
Rainhood
Patted Shoulder Strap
XL Putter Compartment