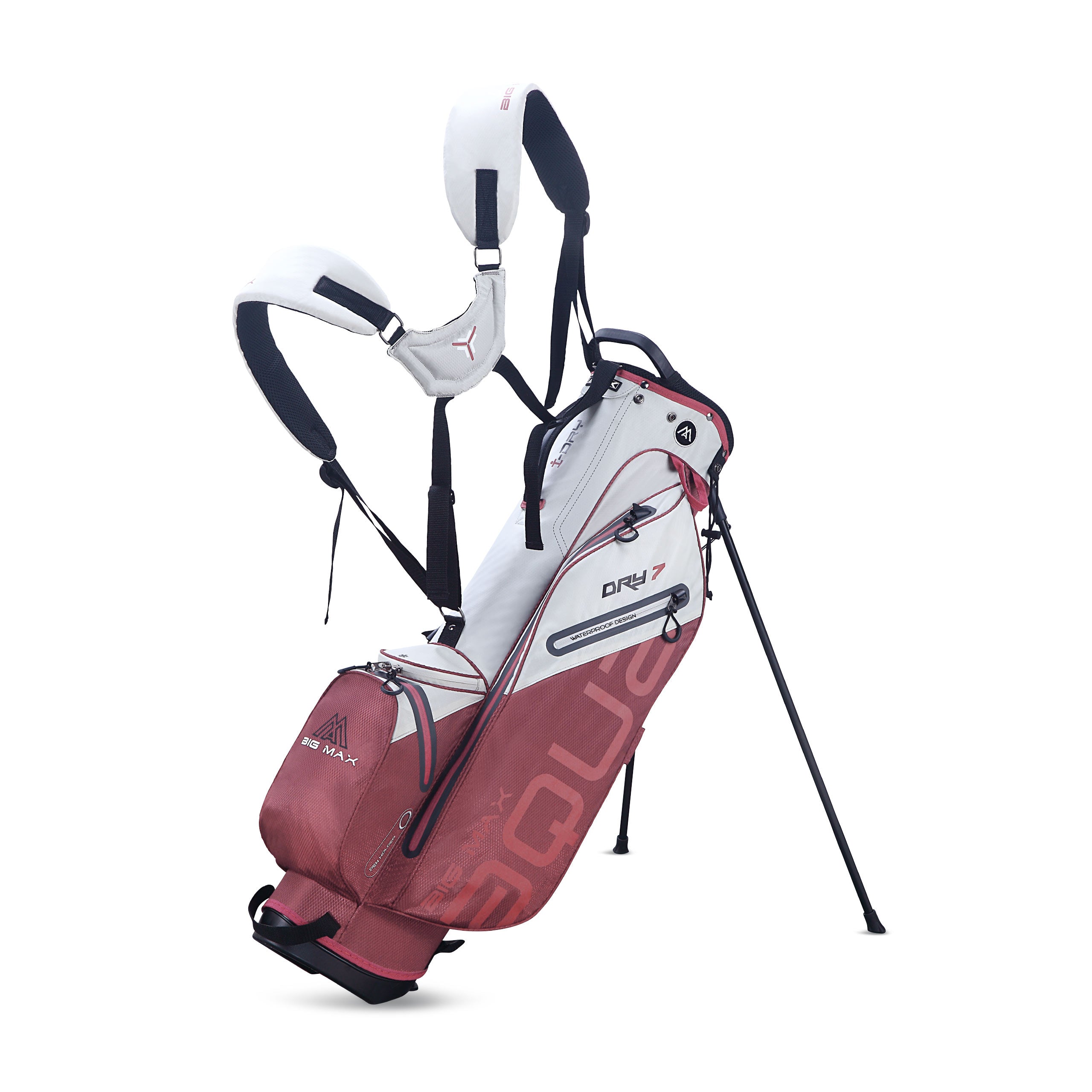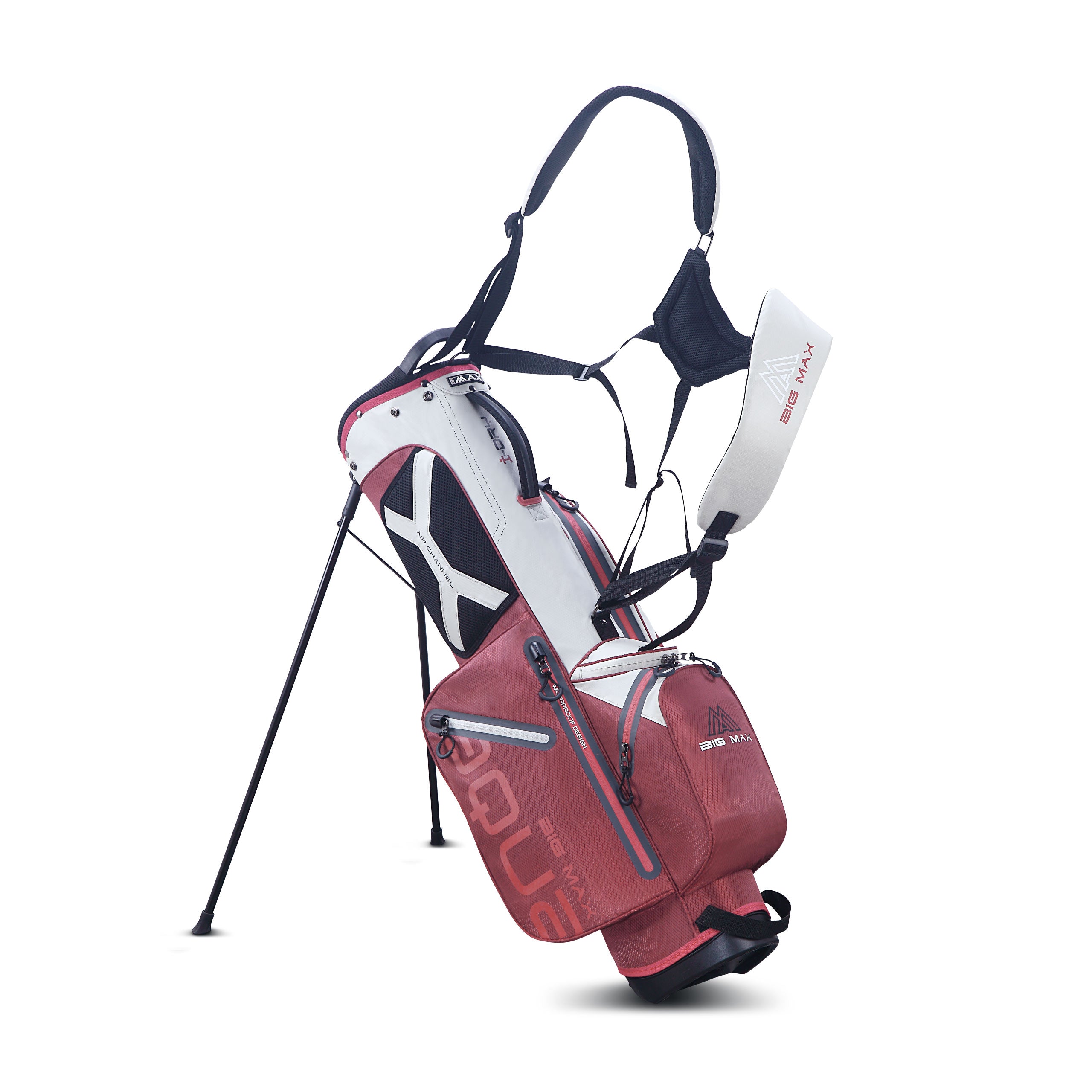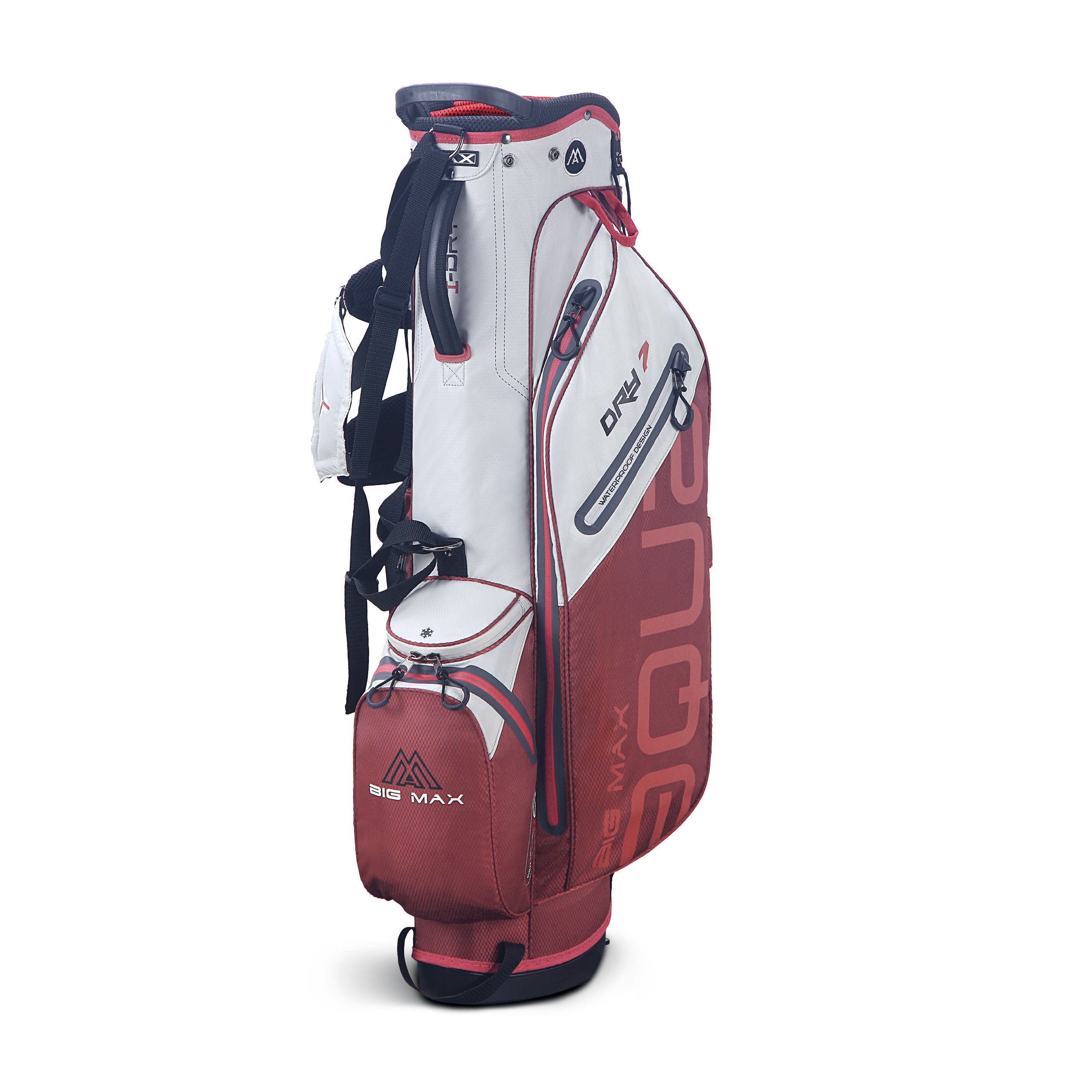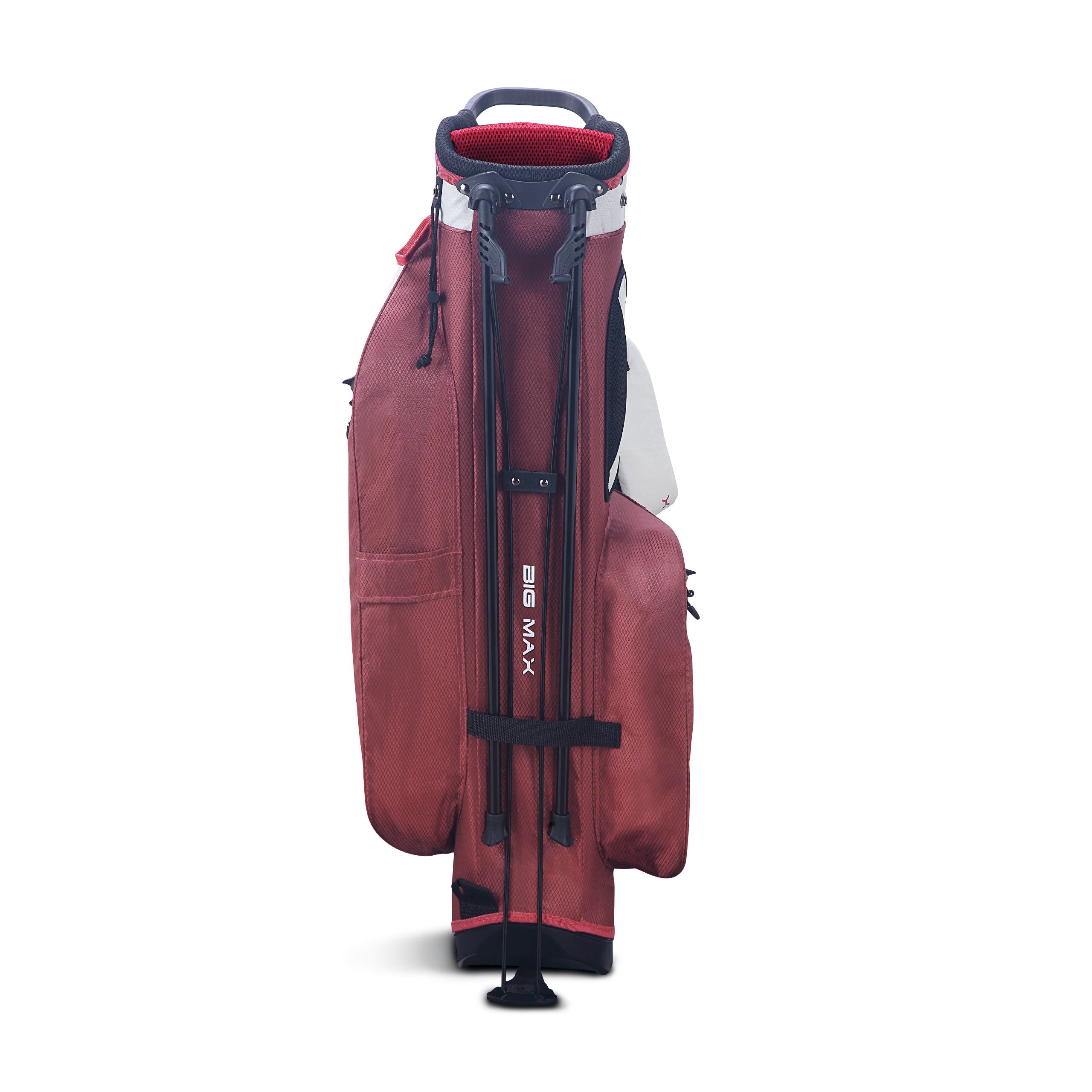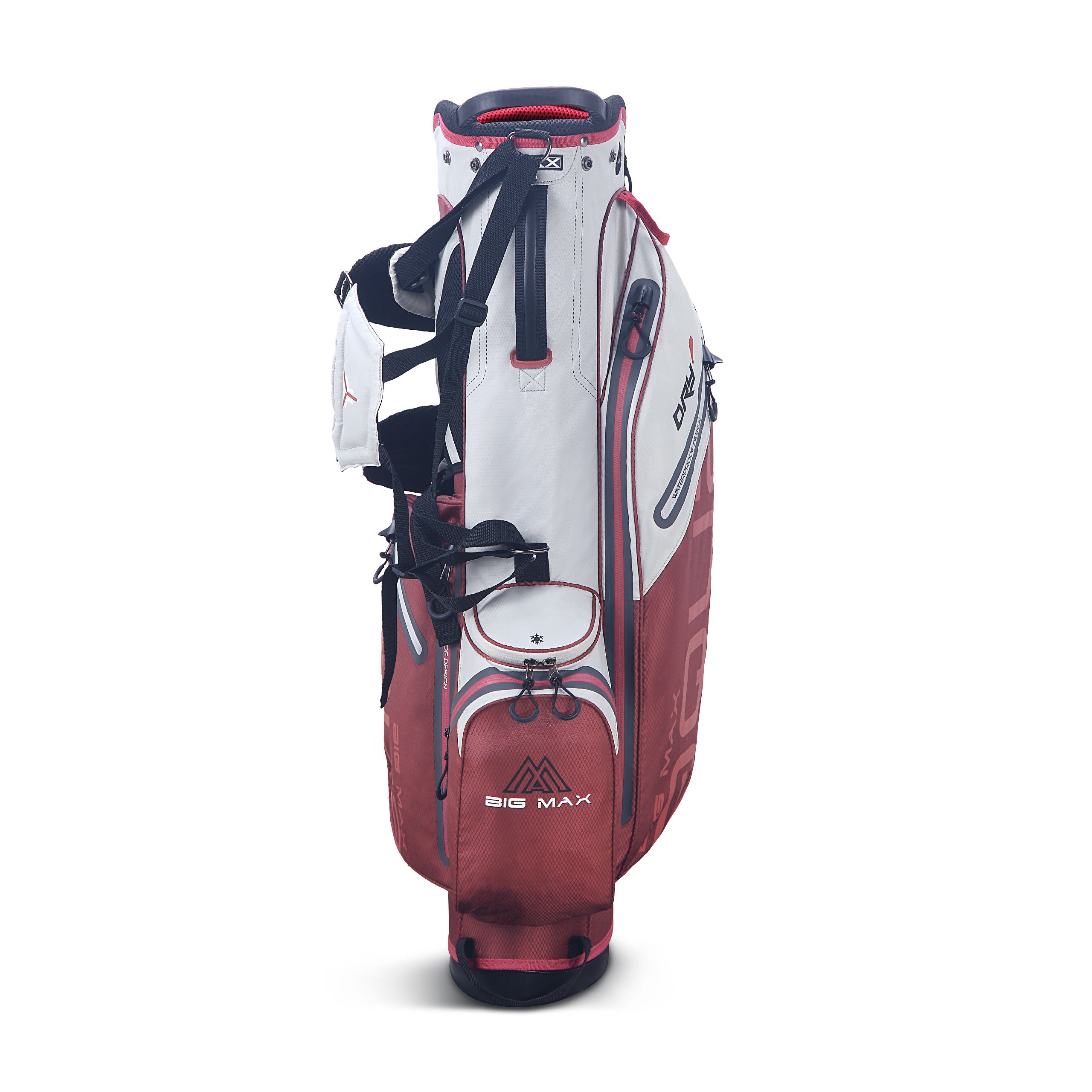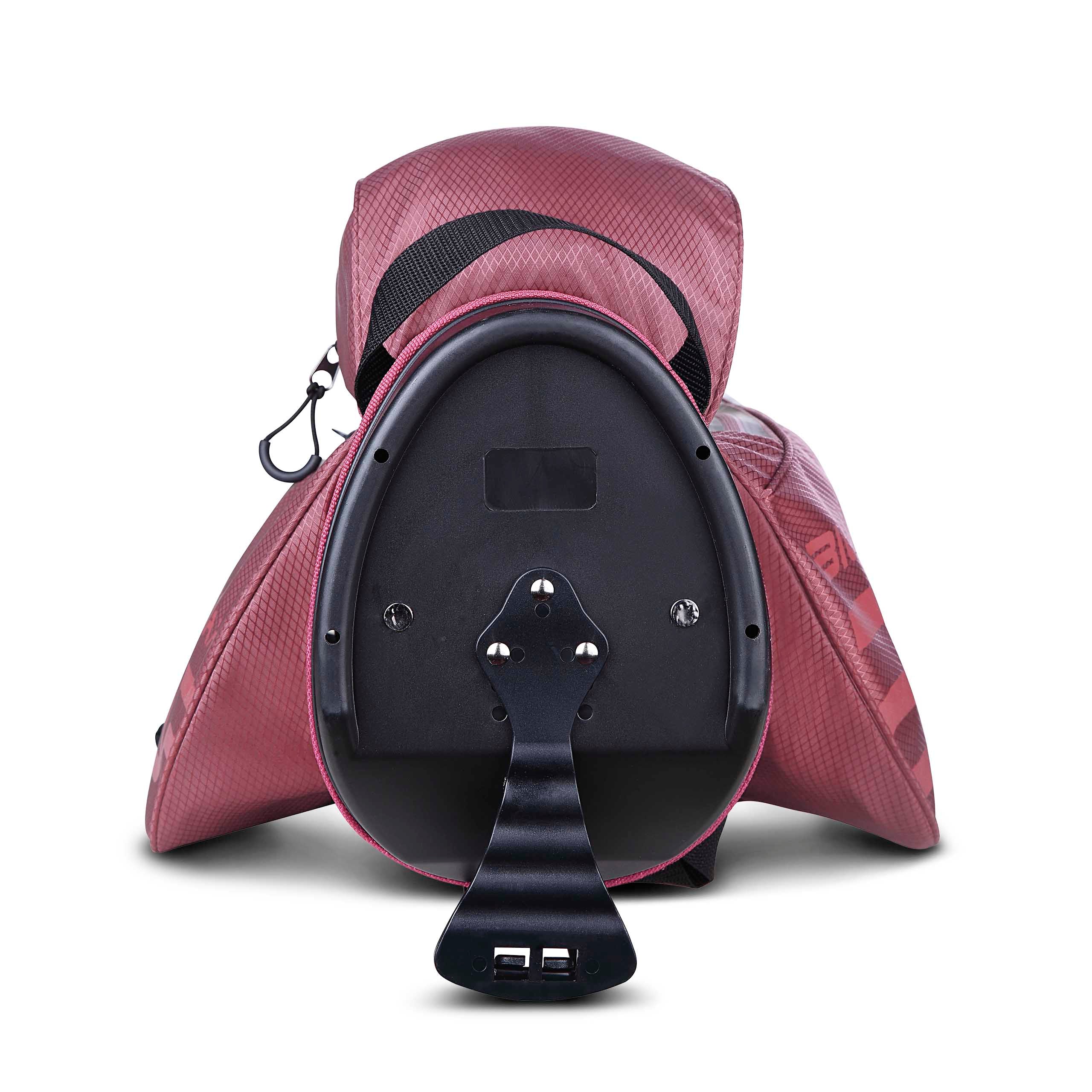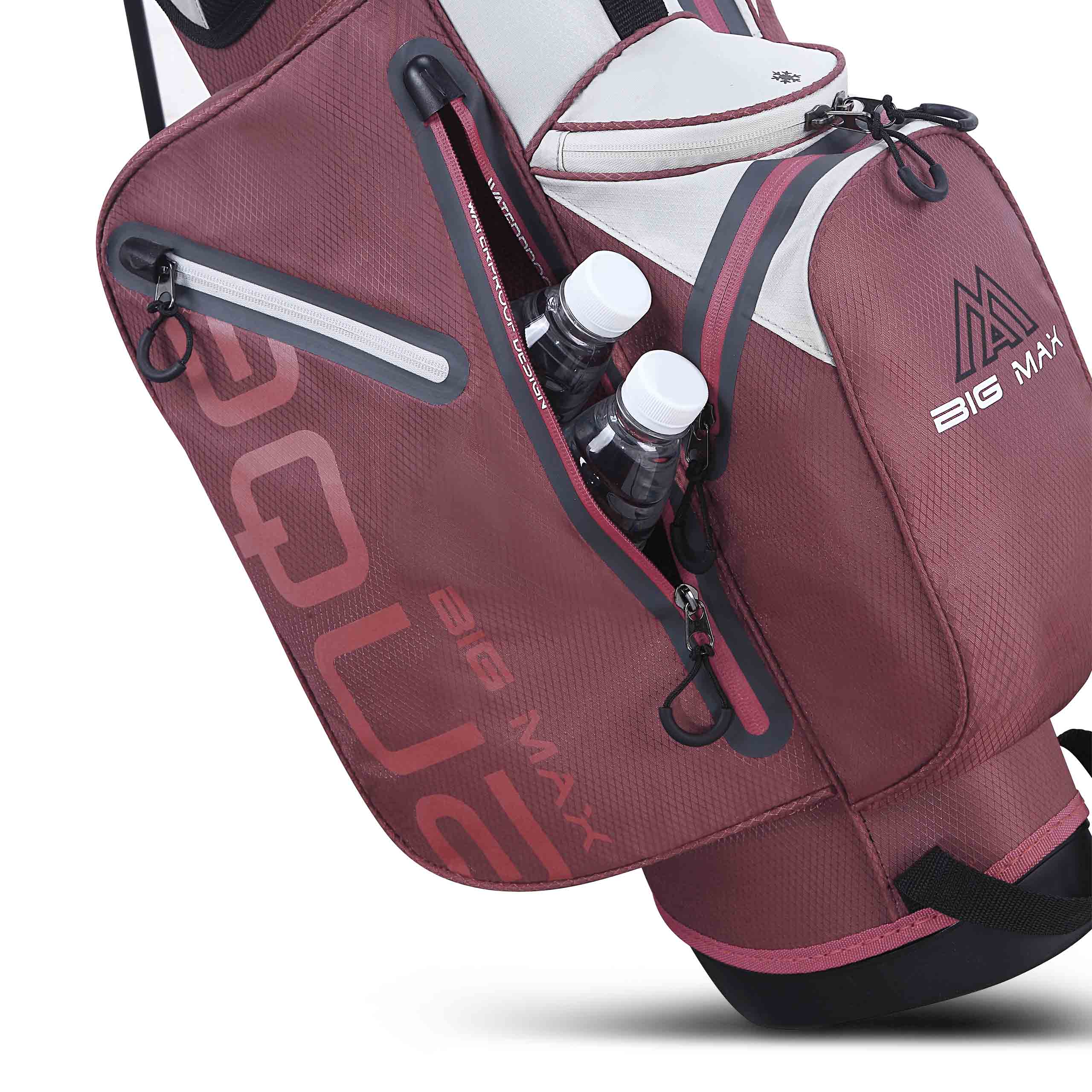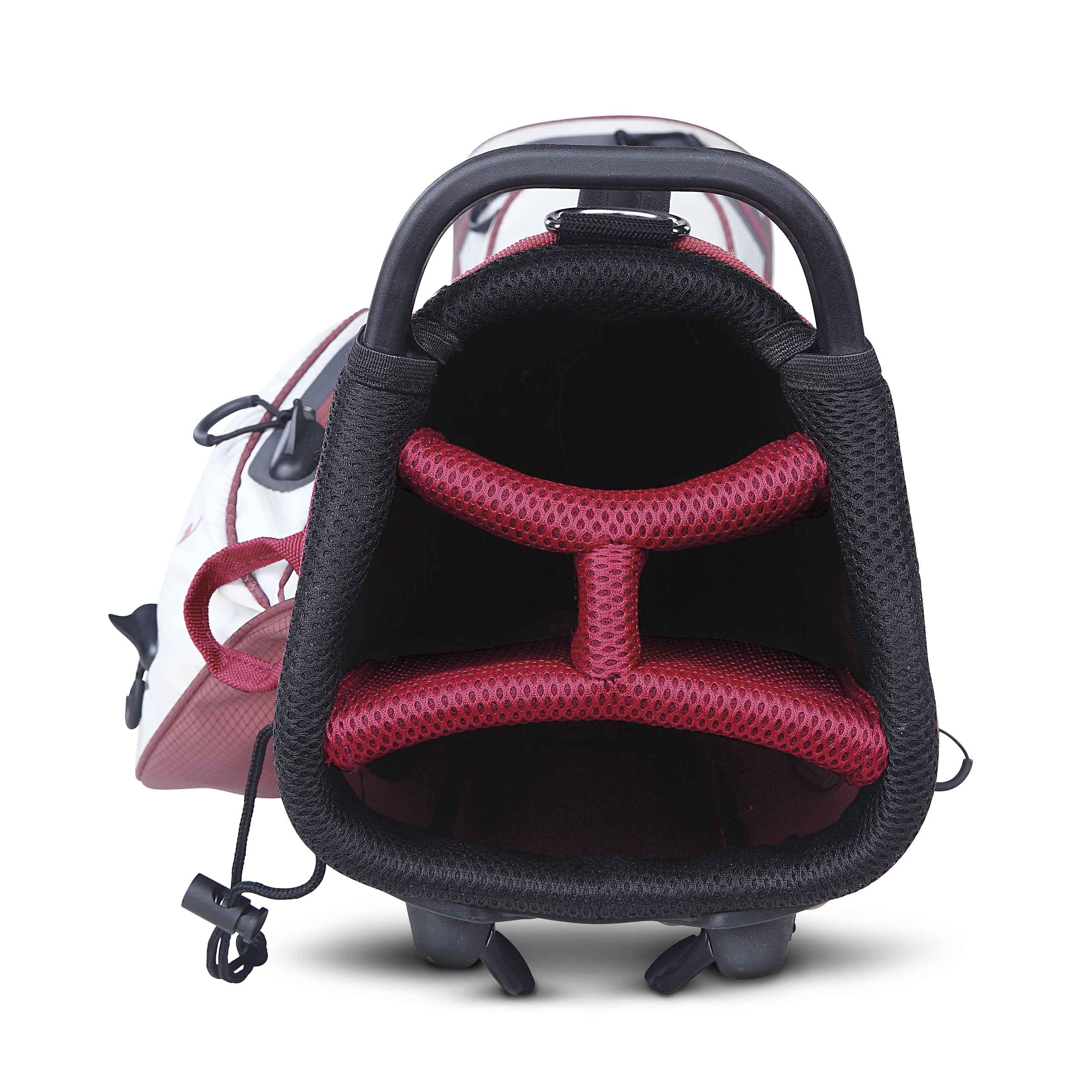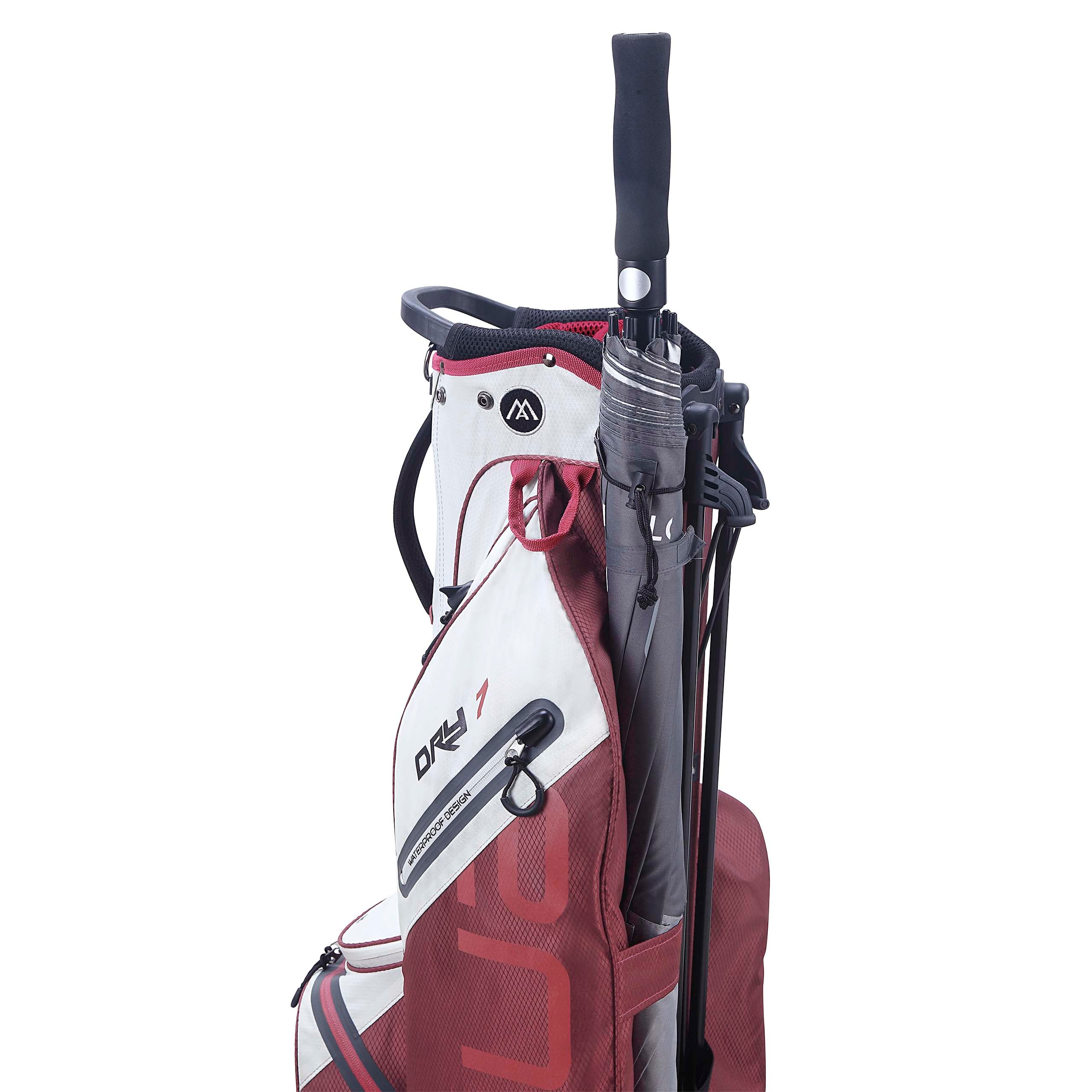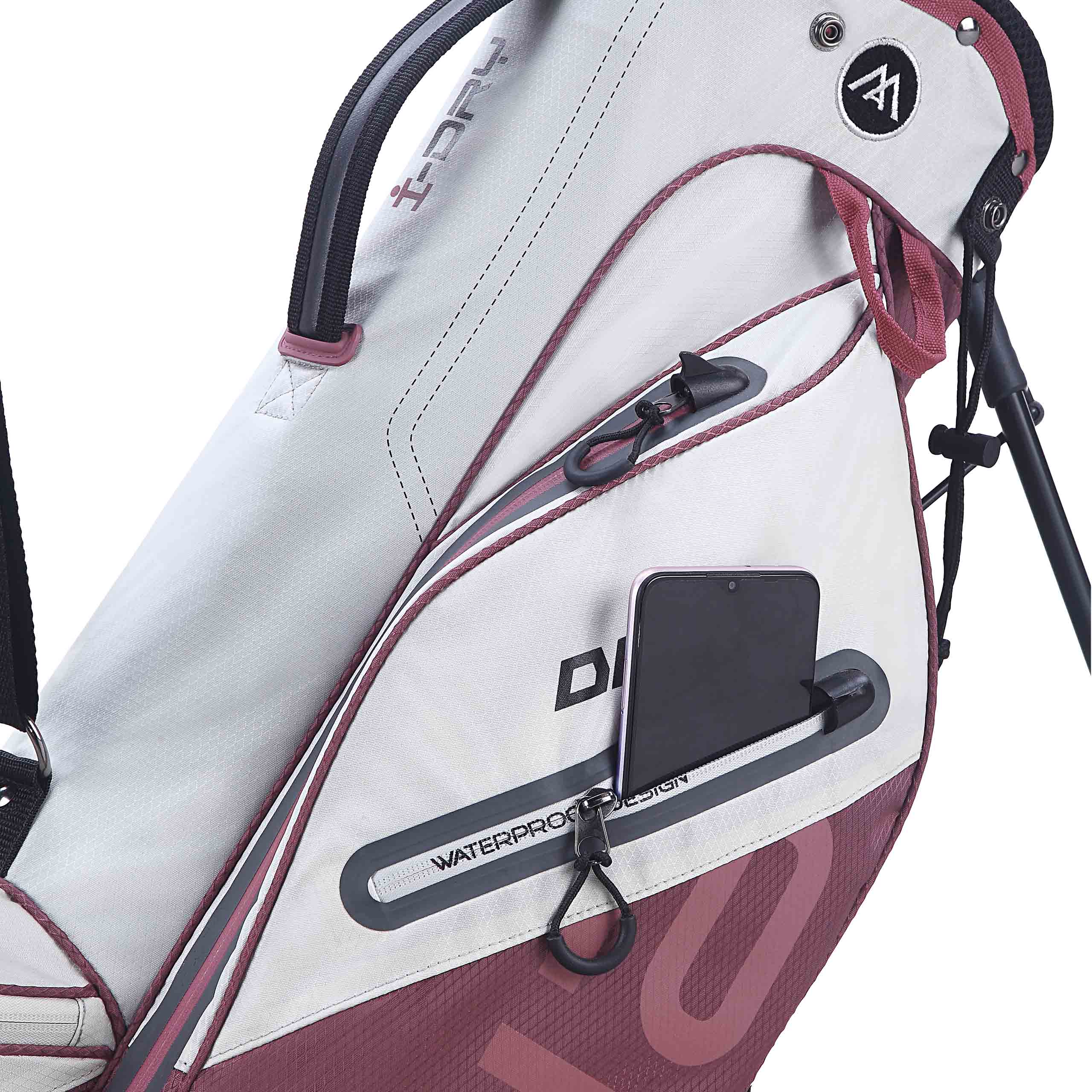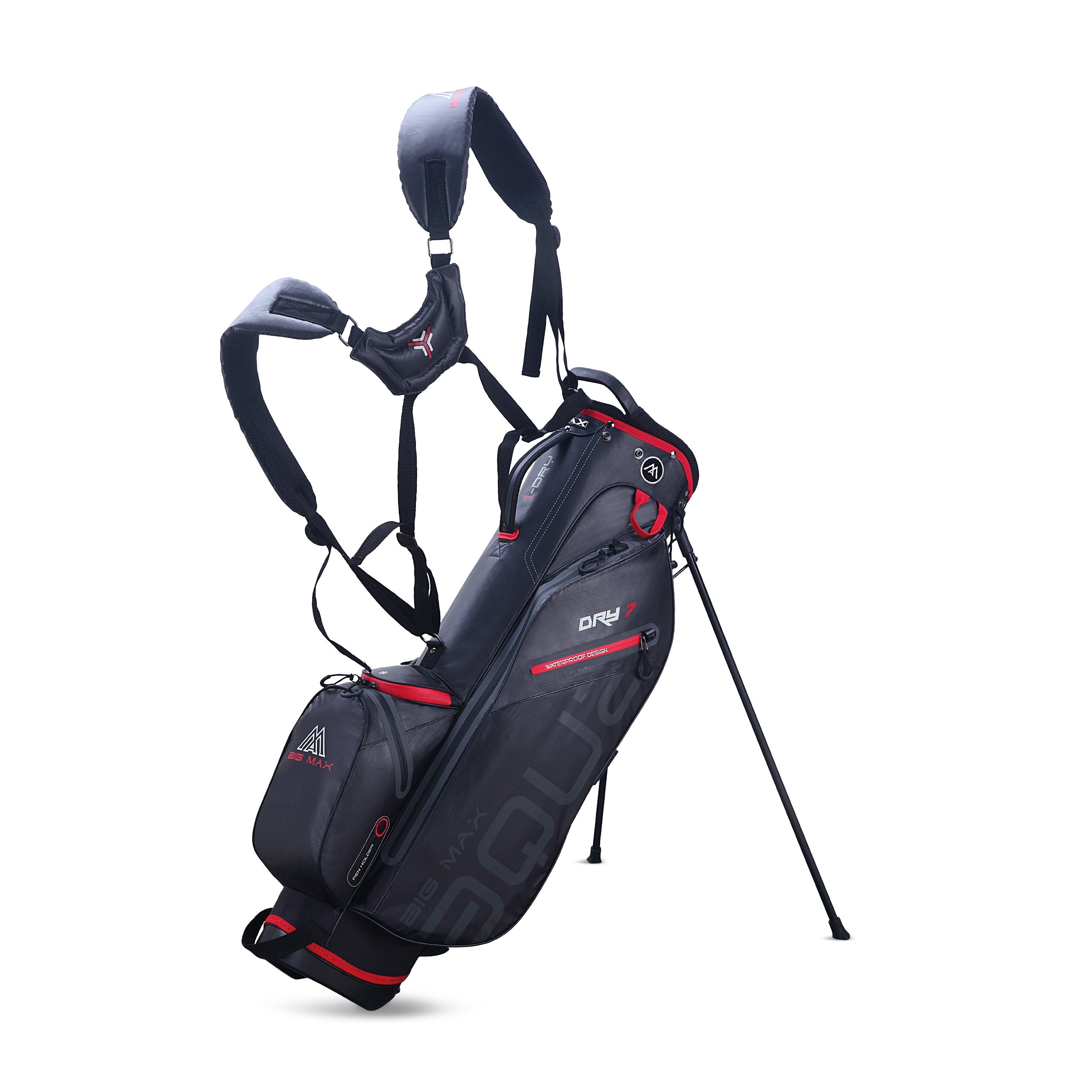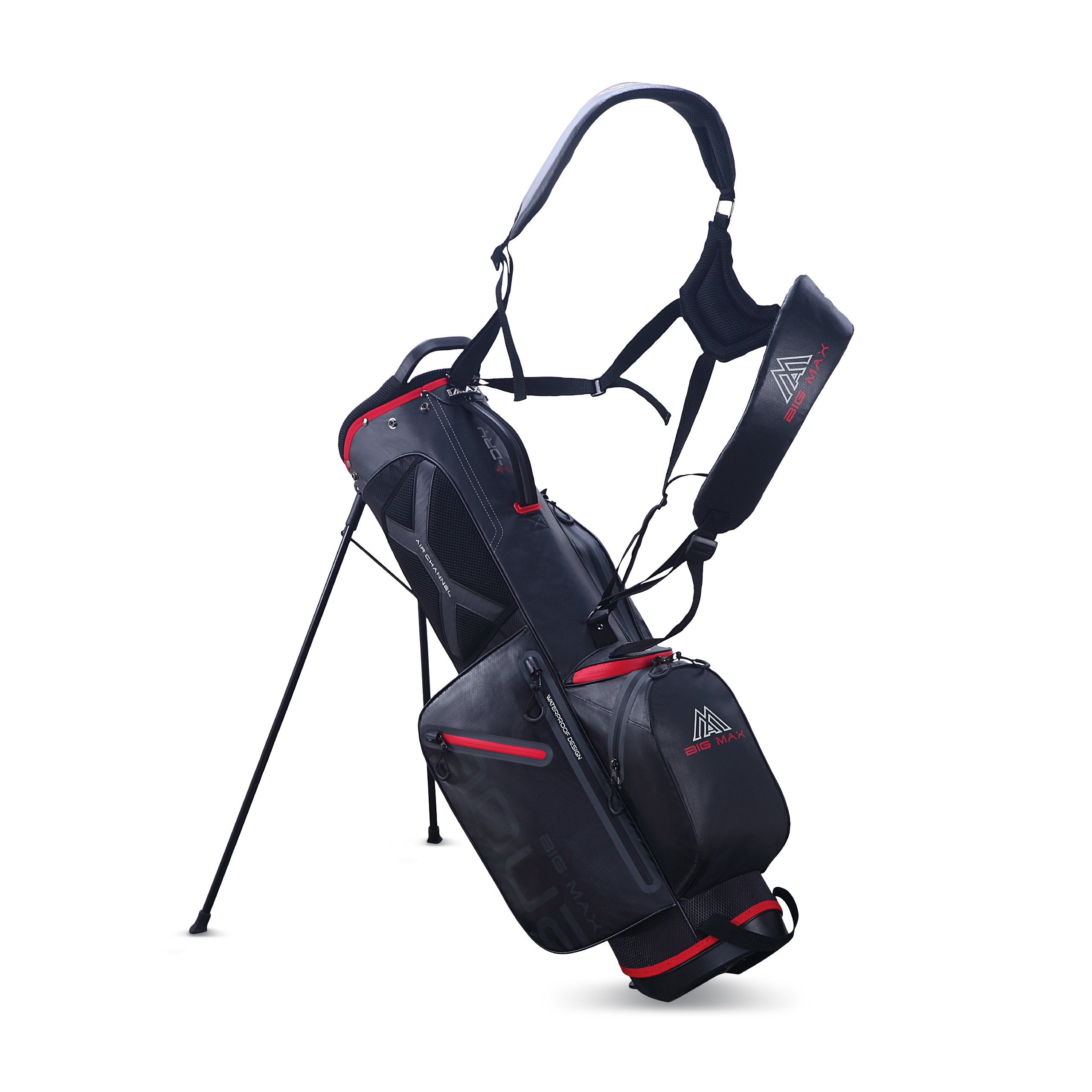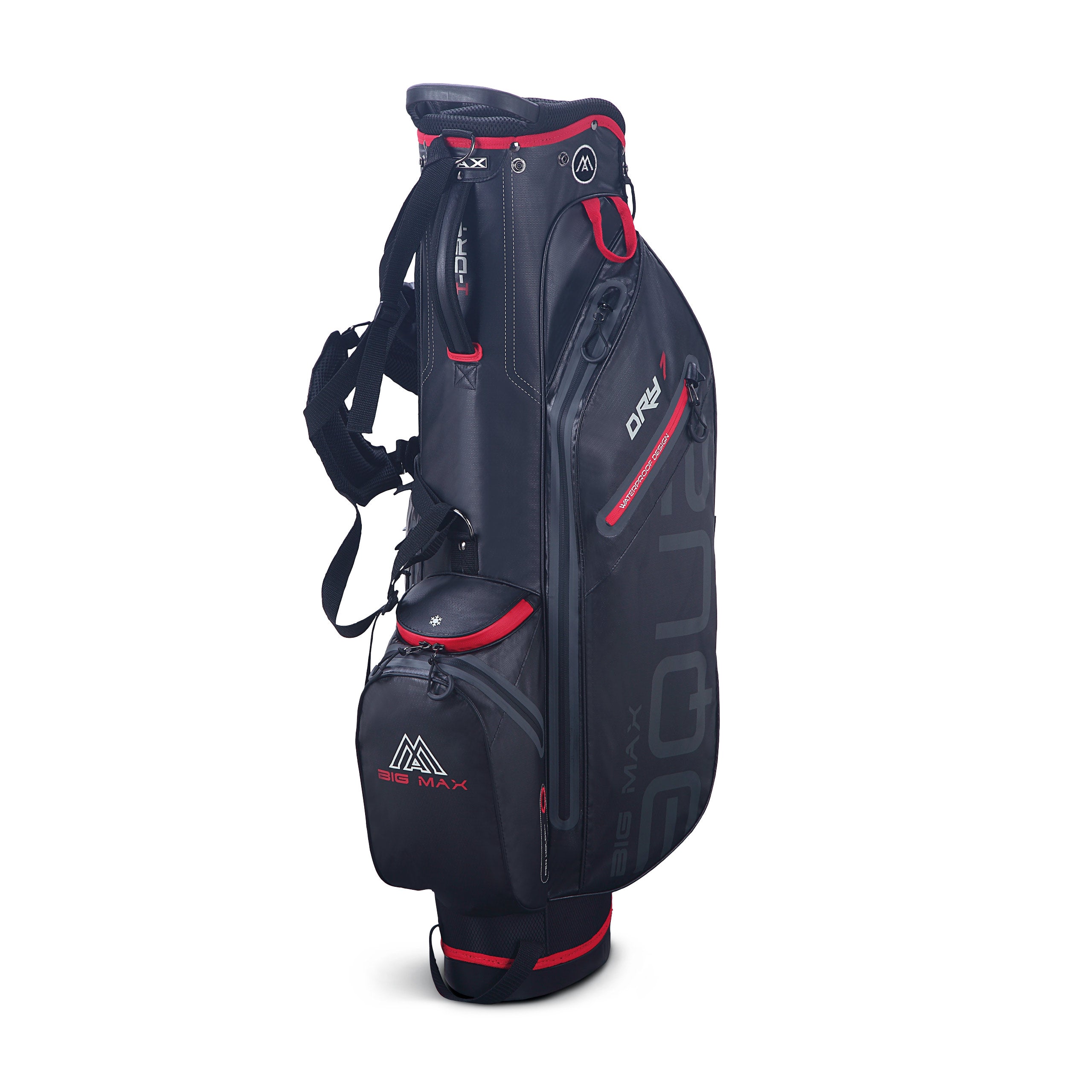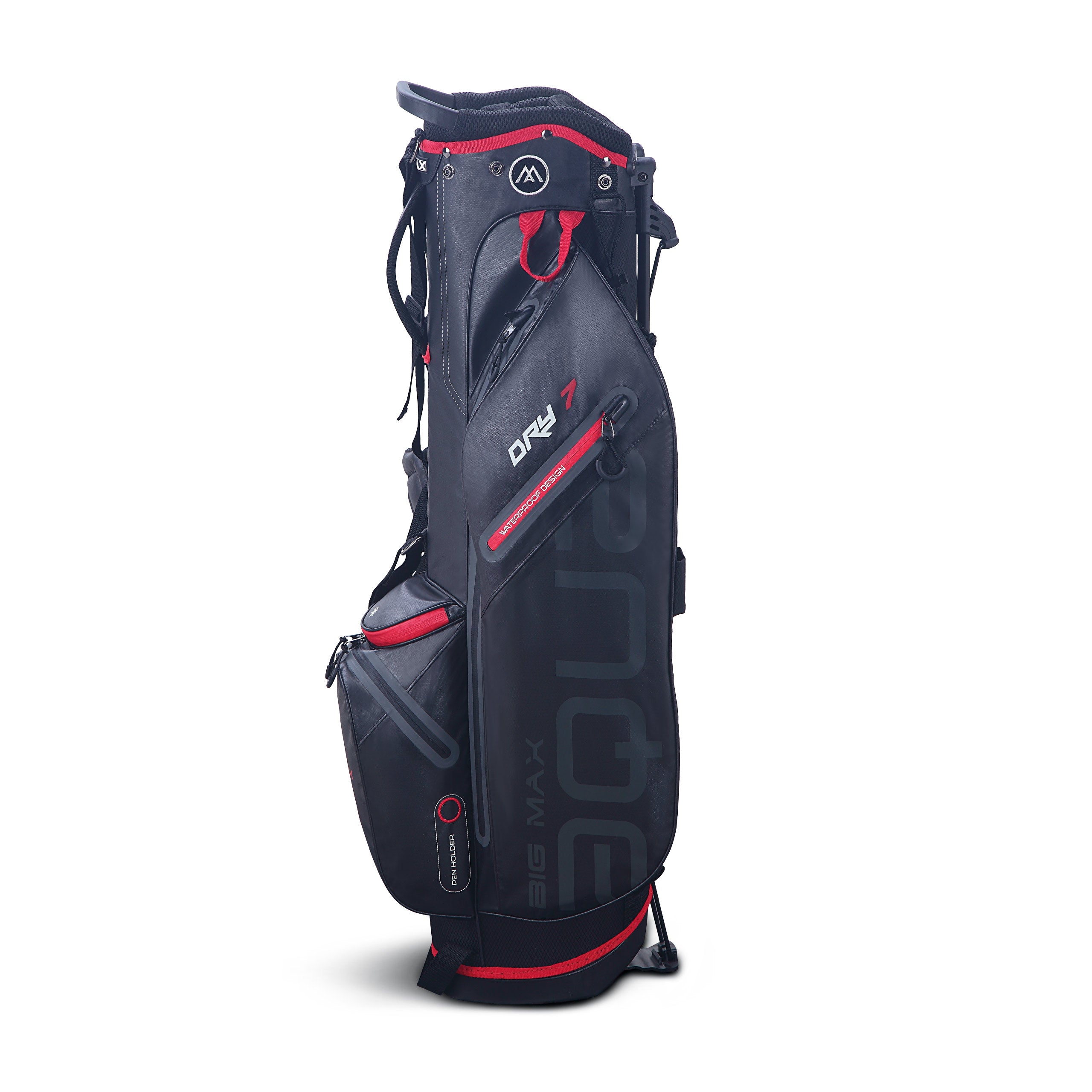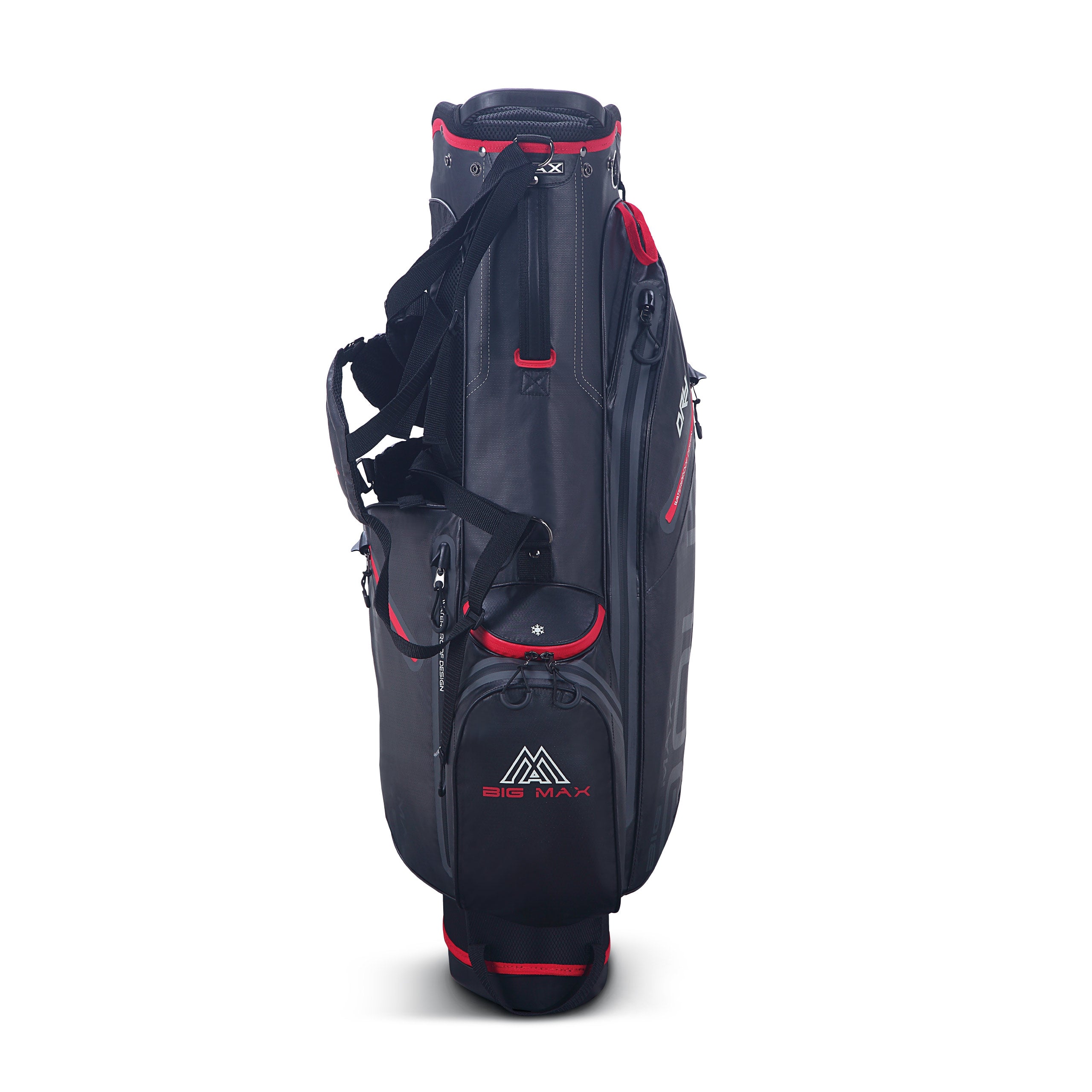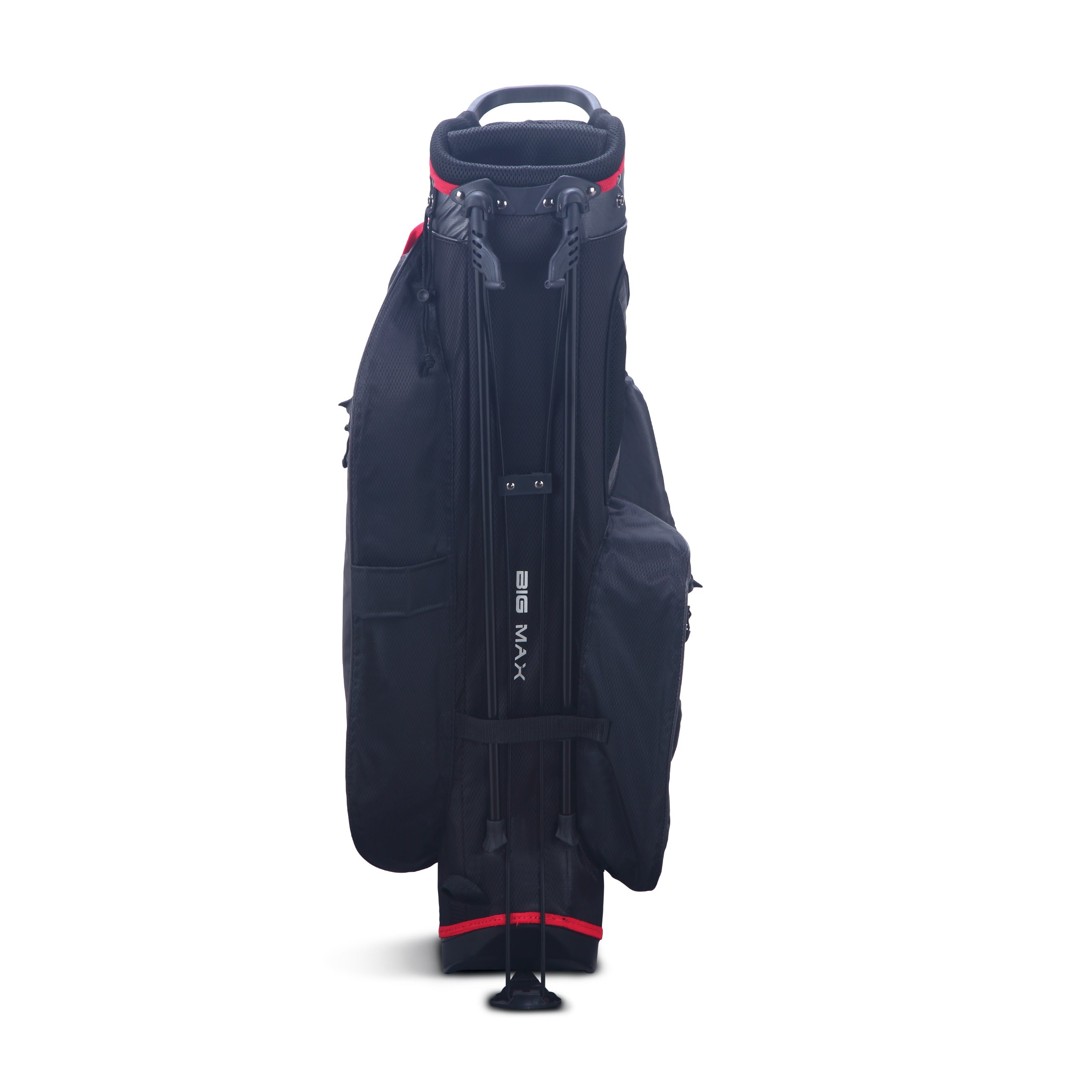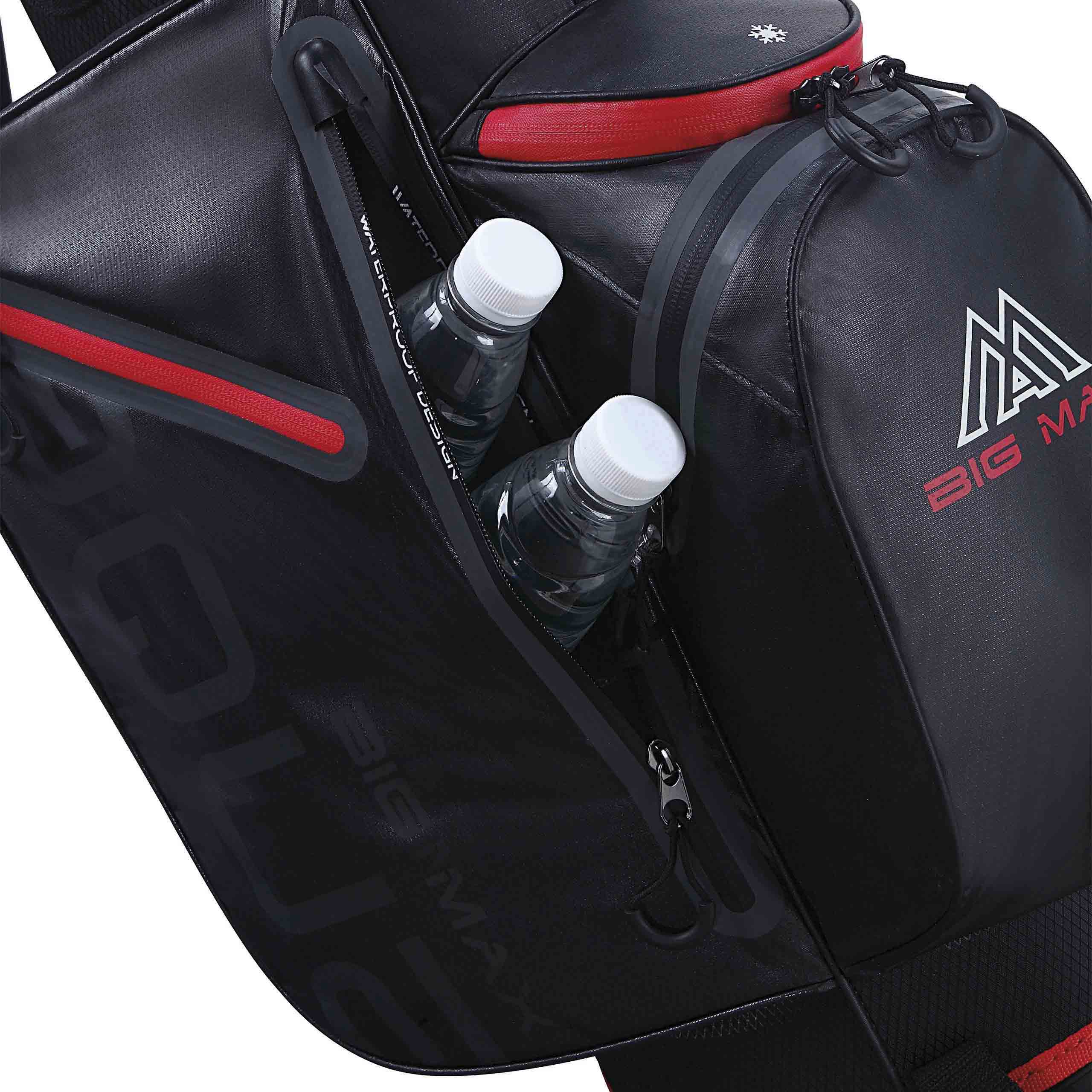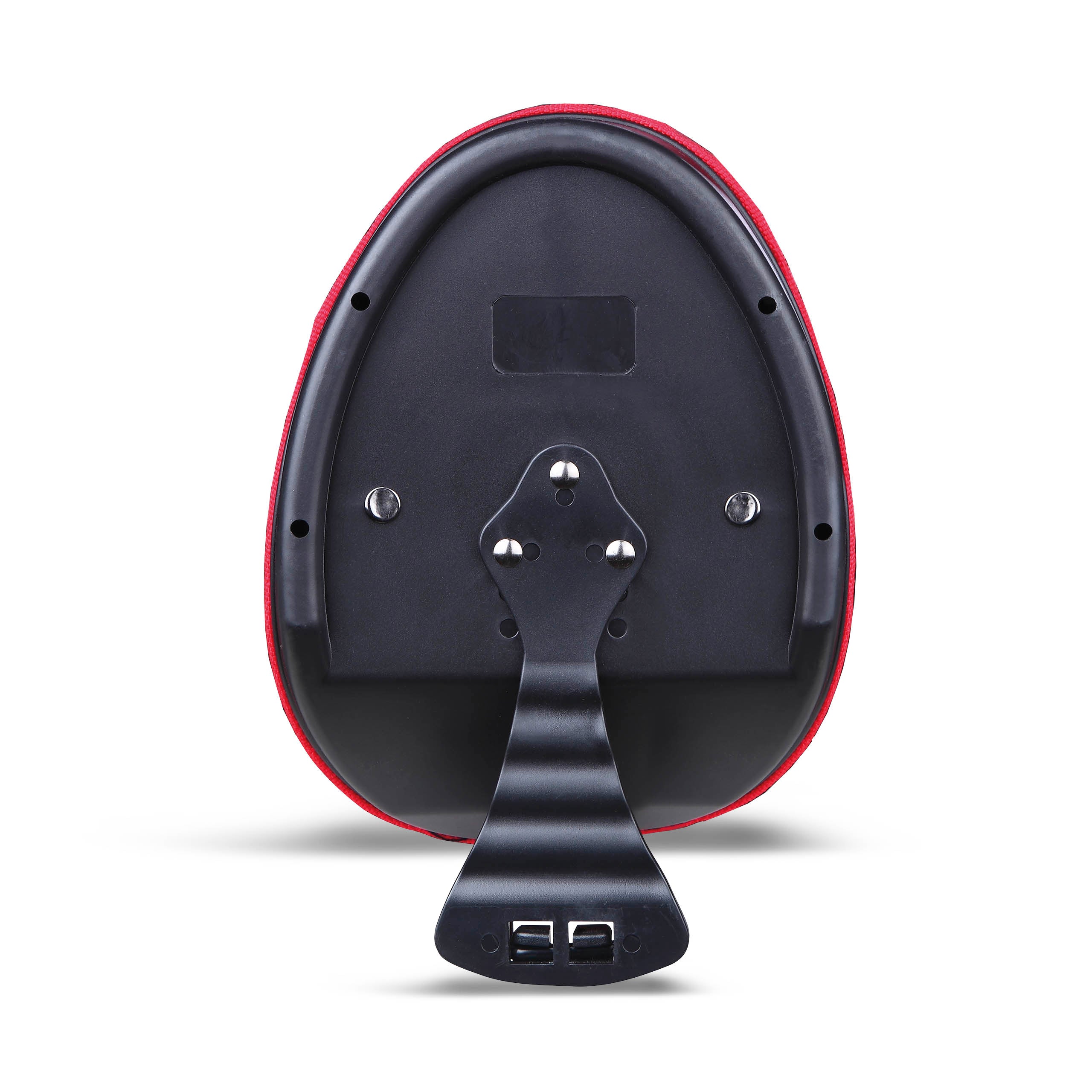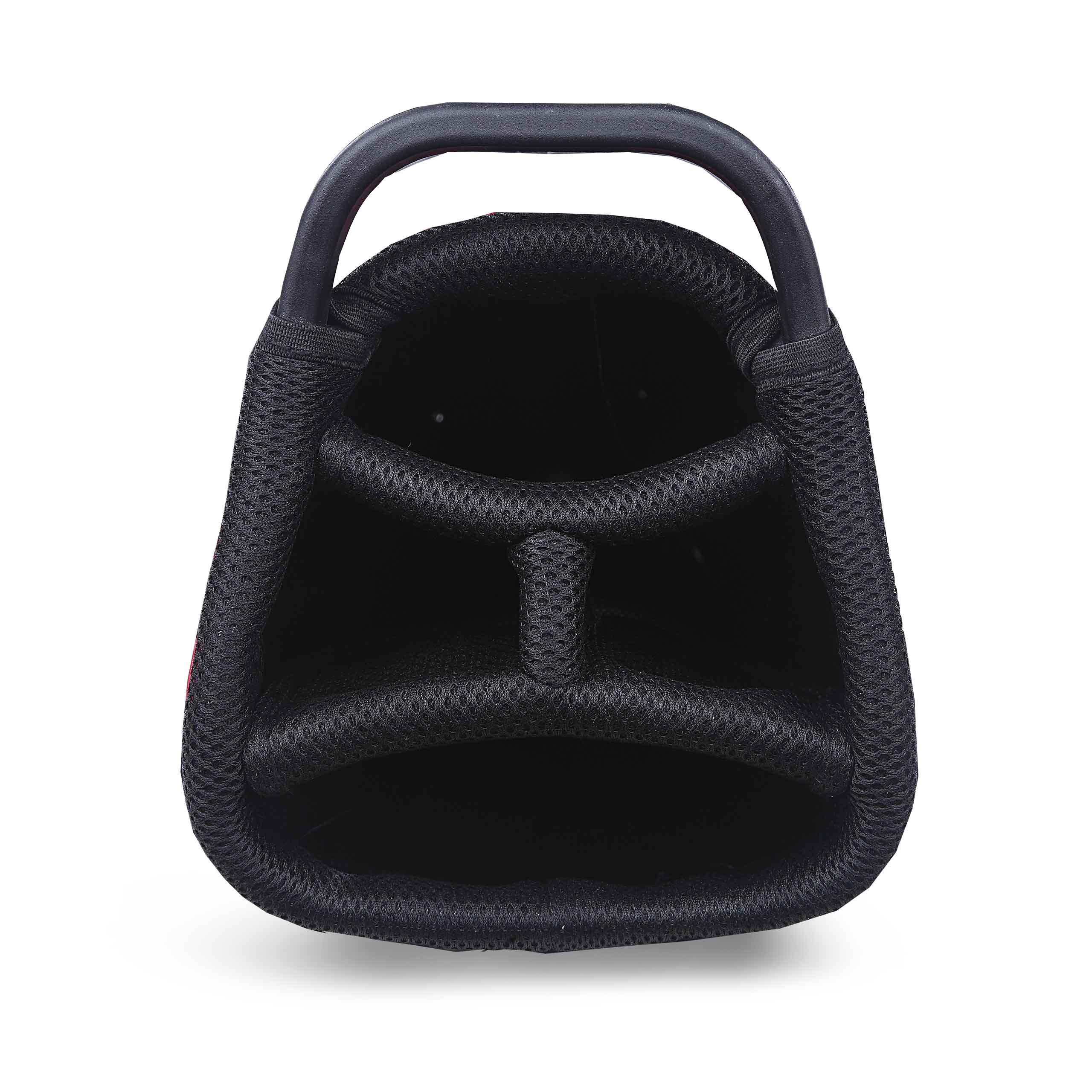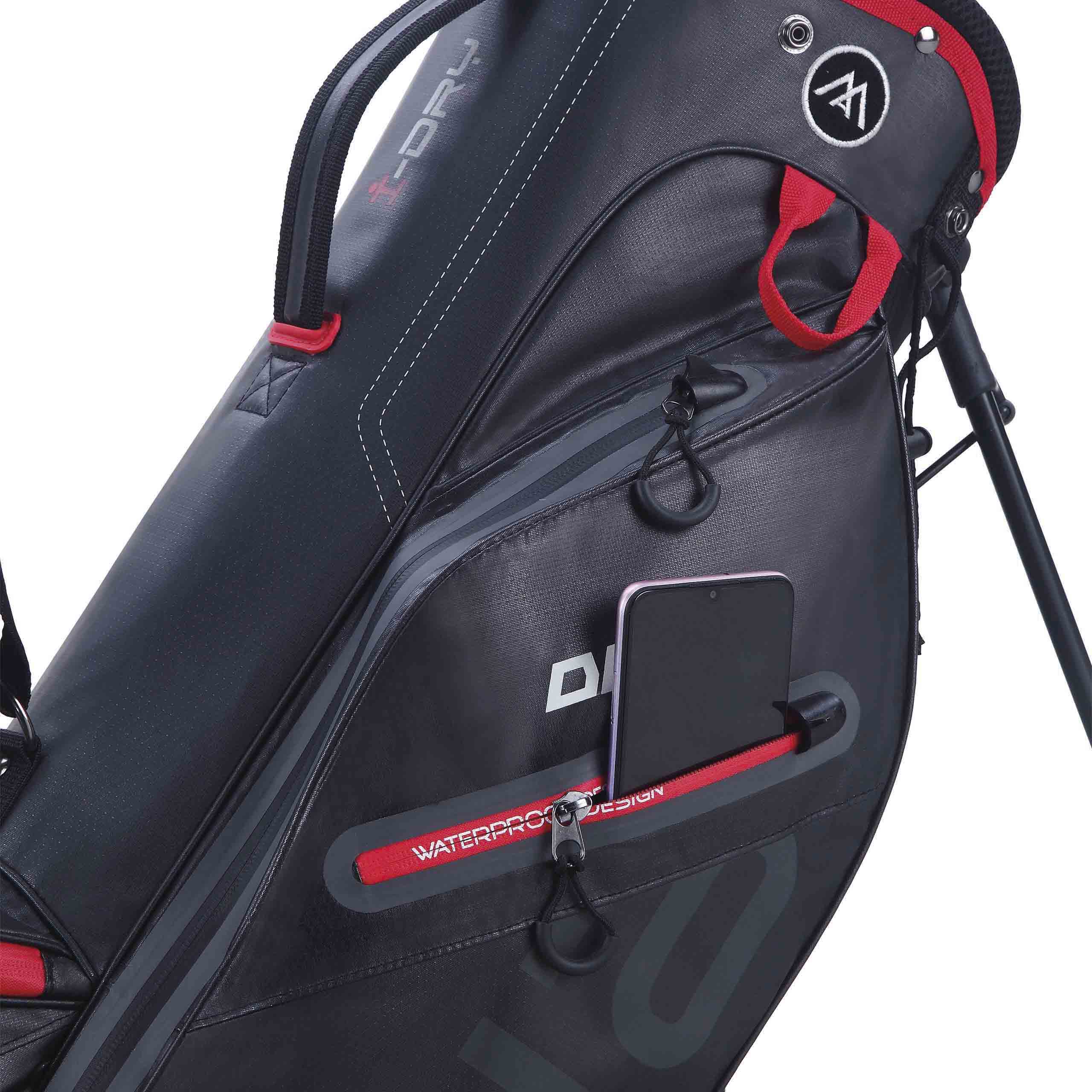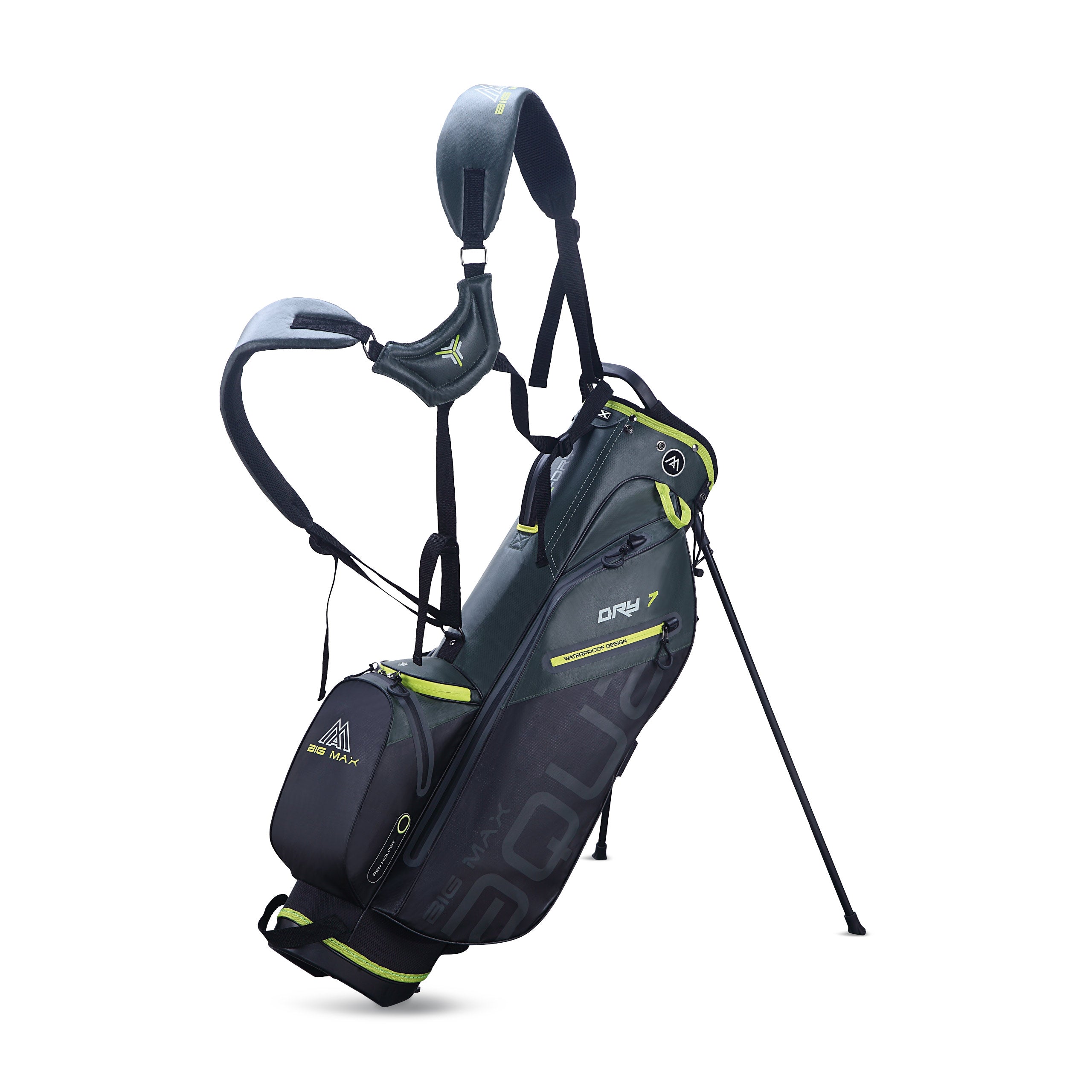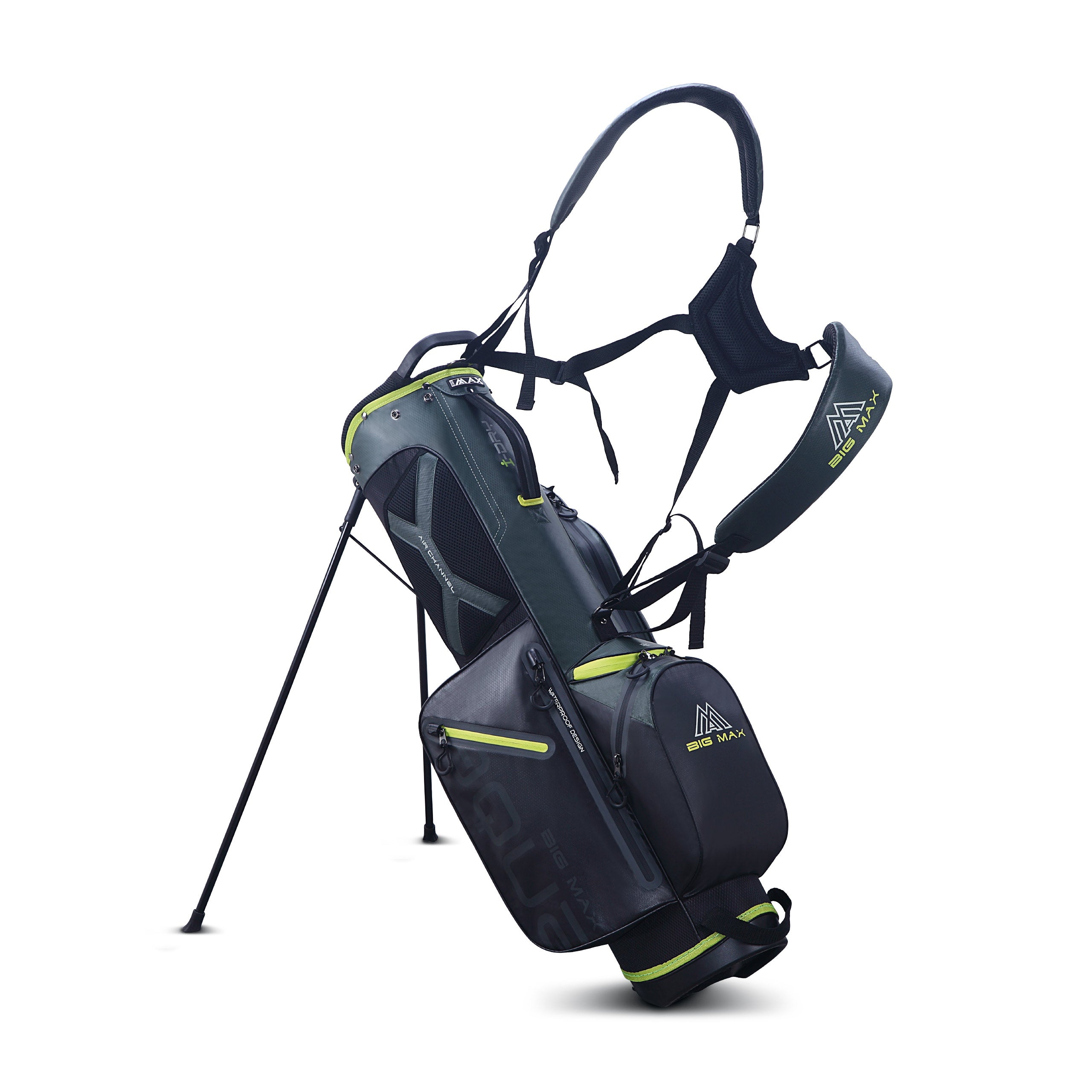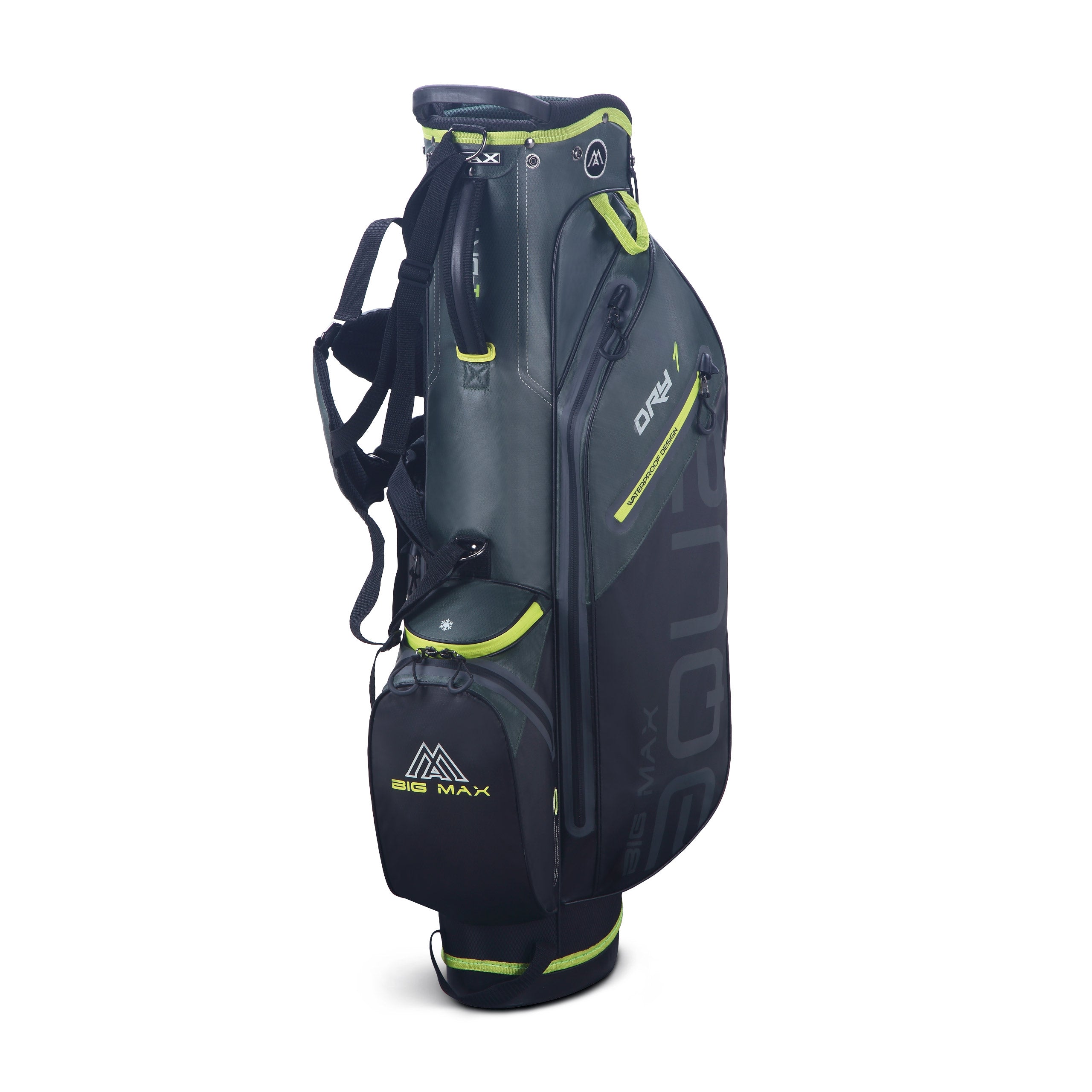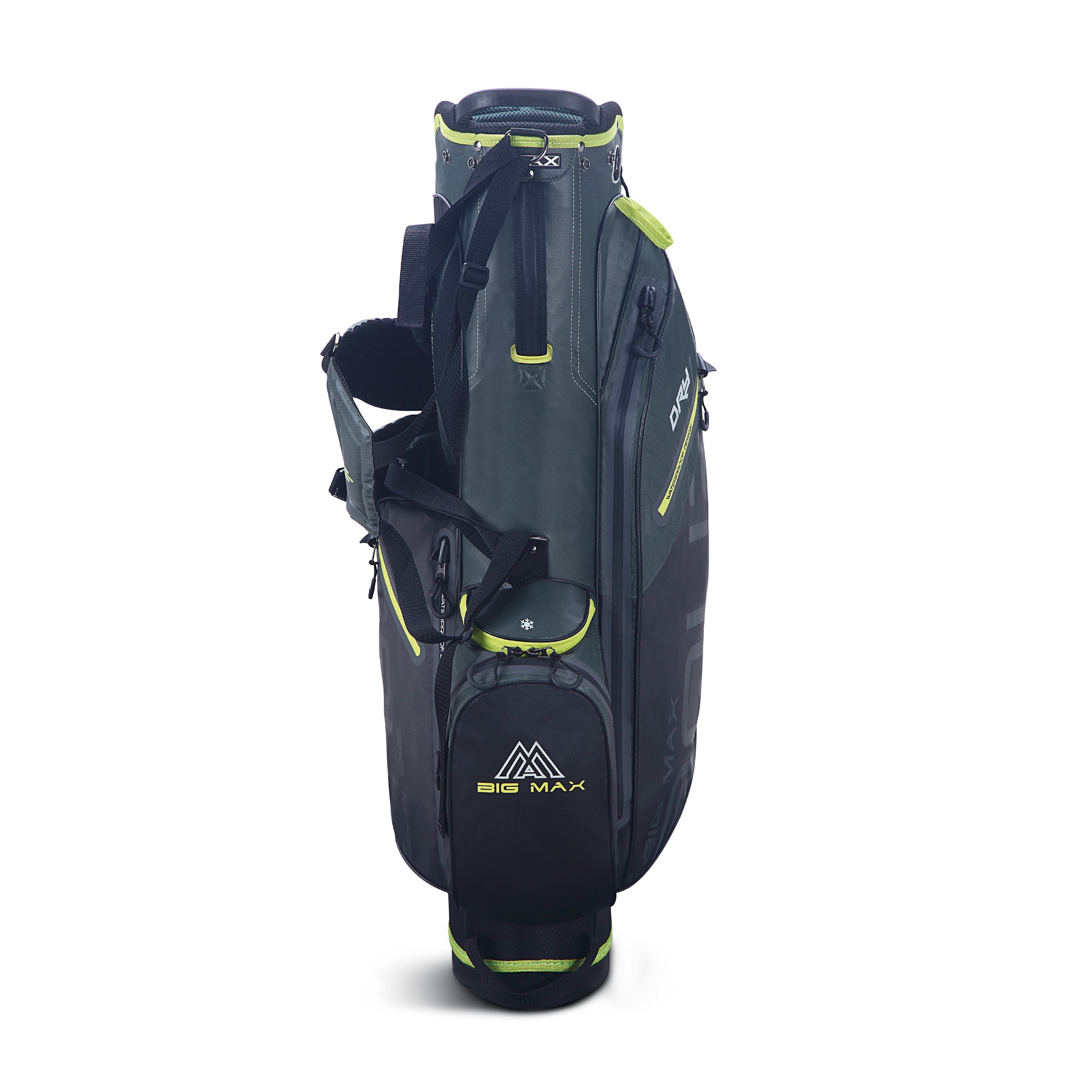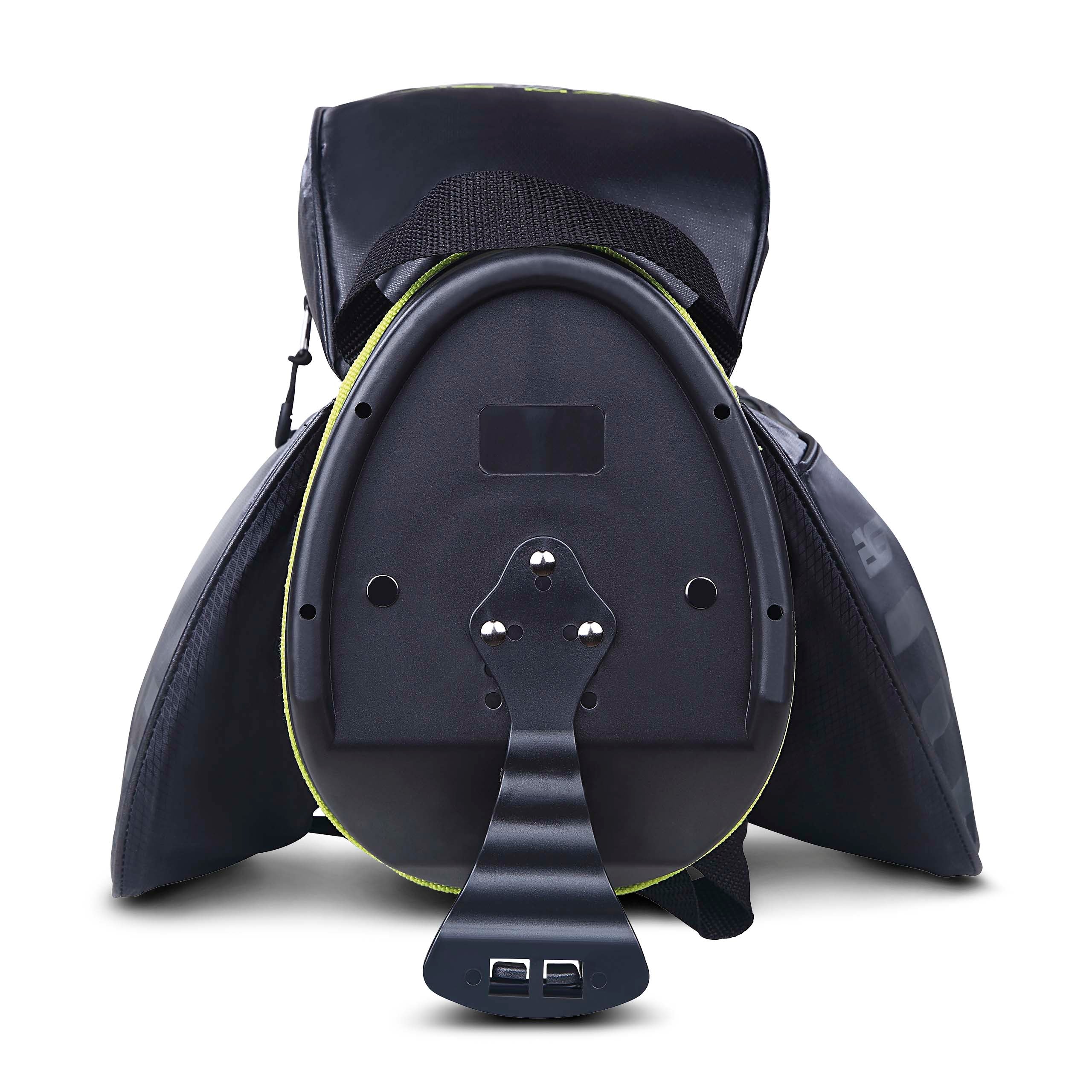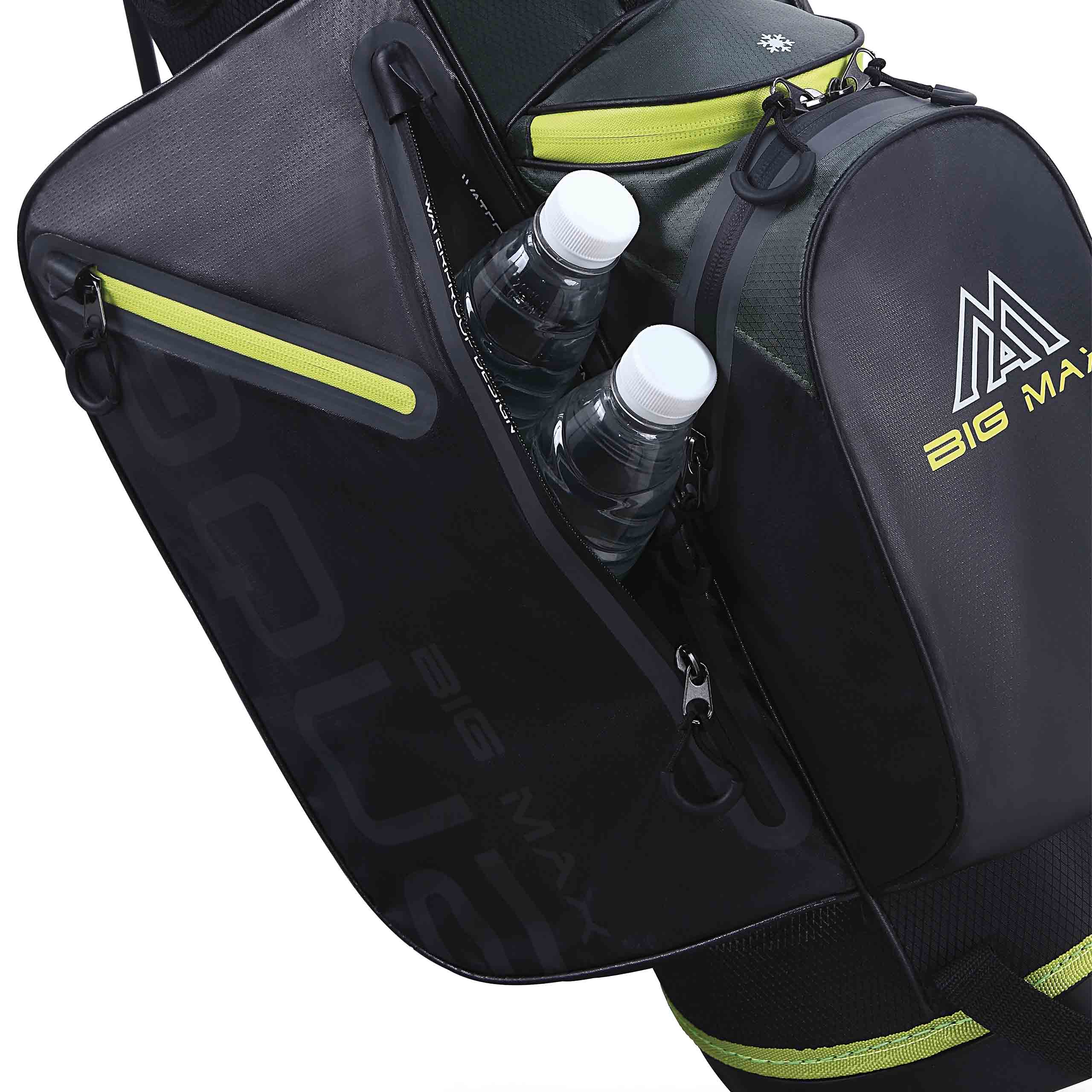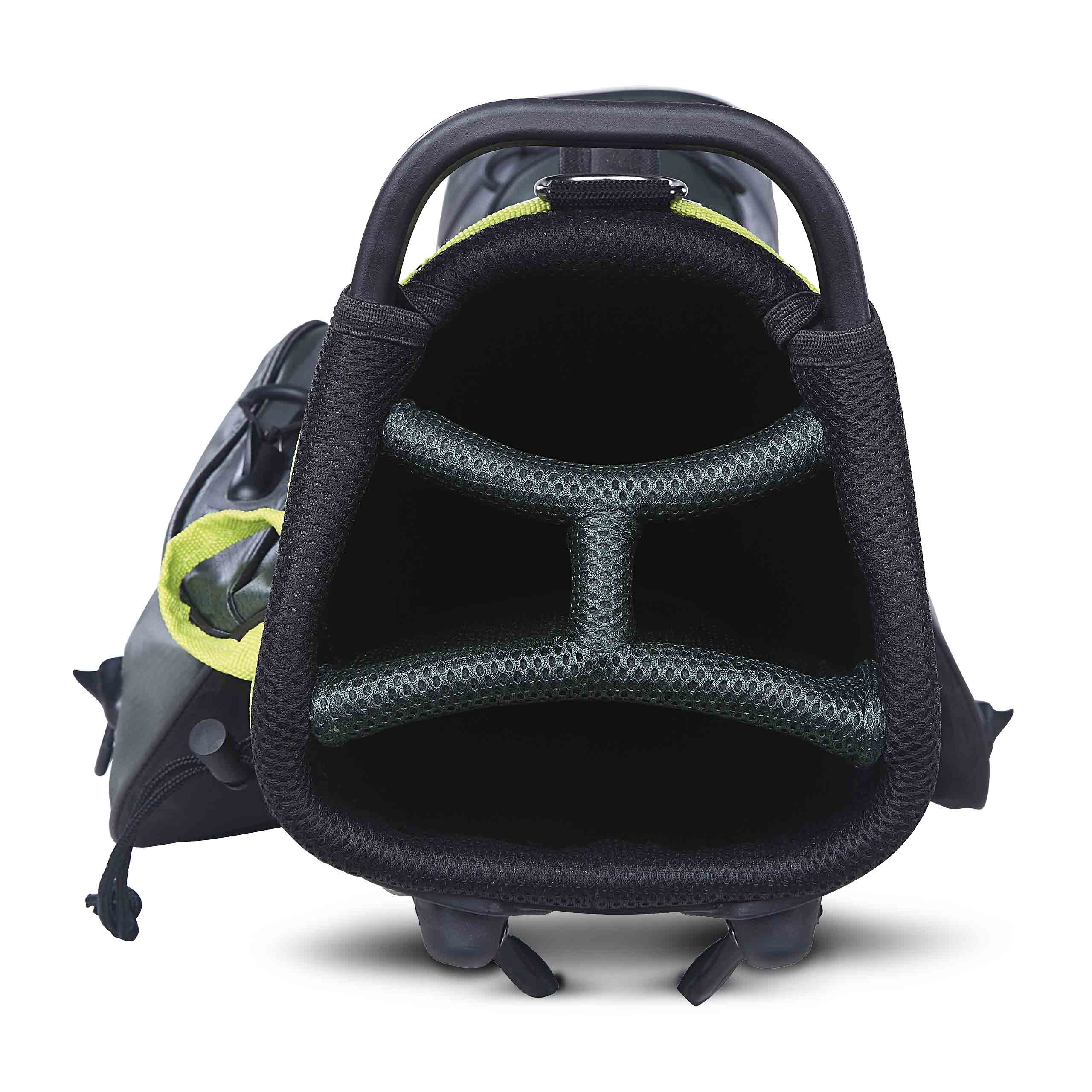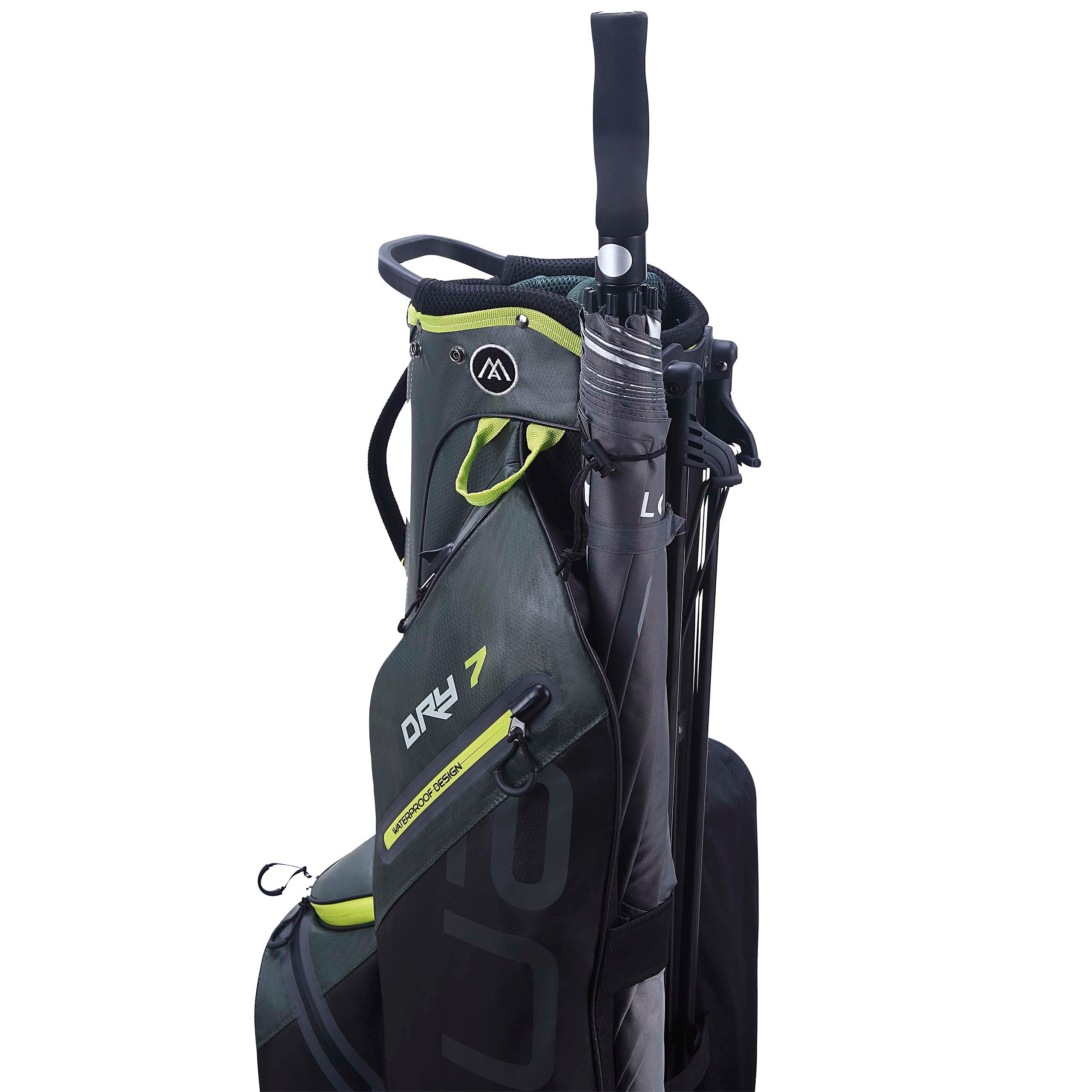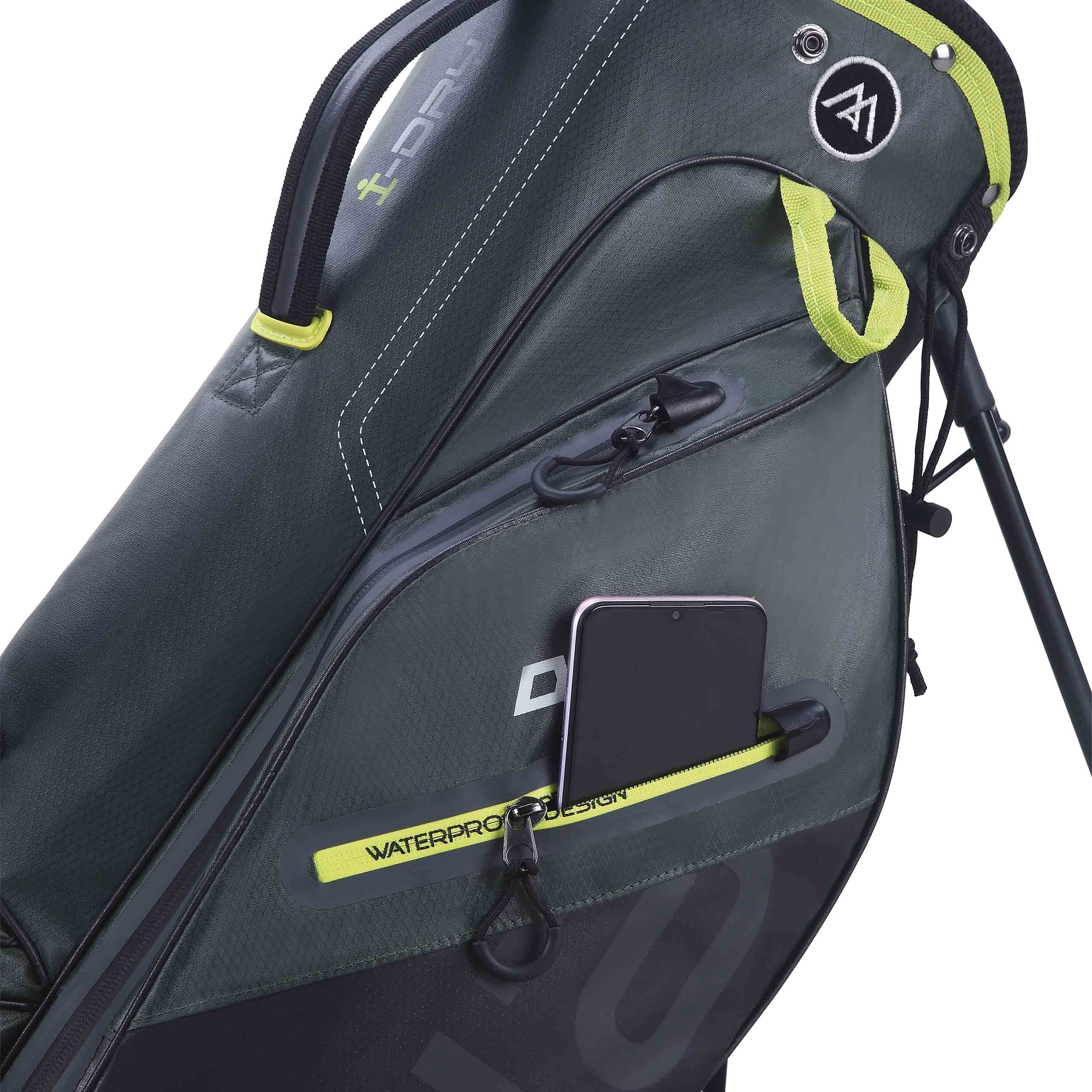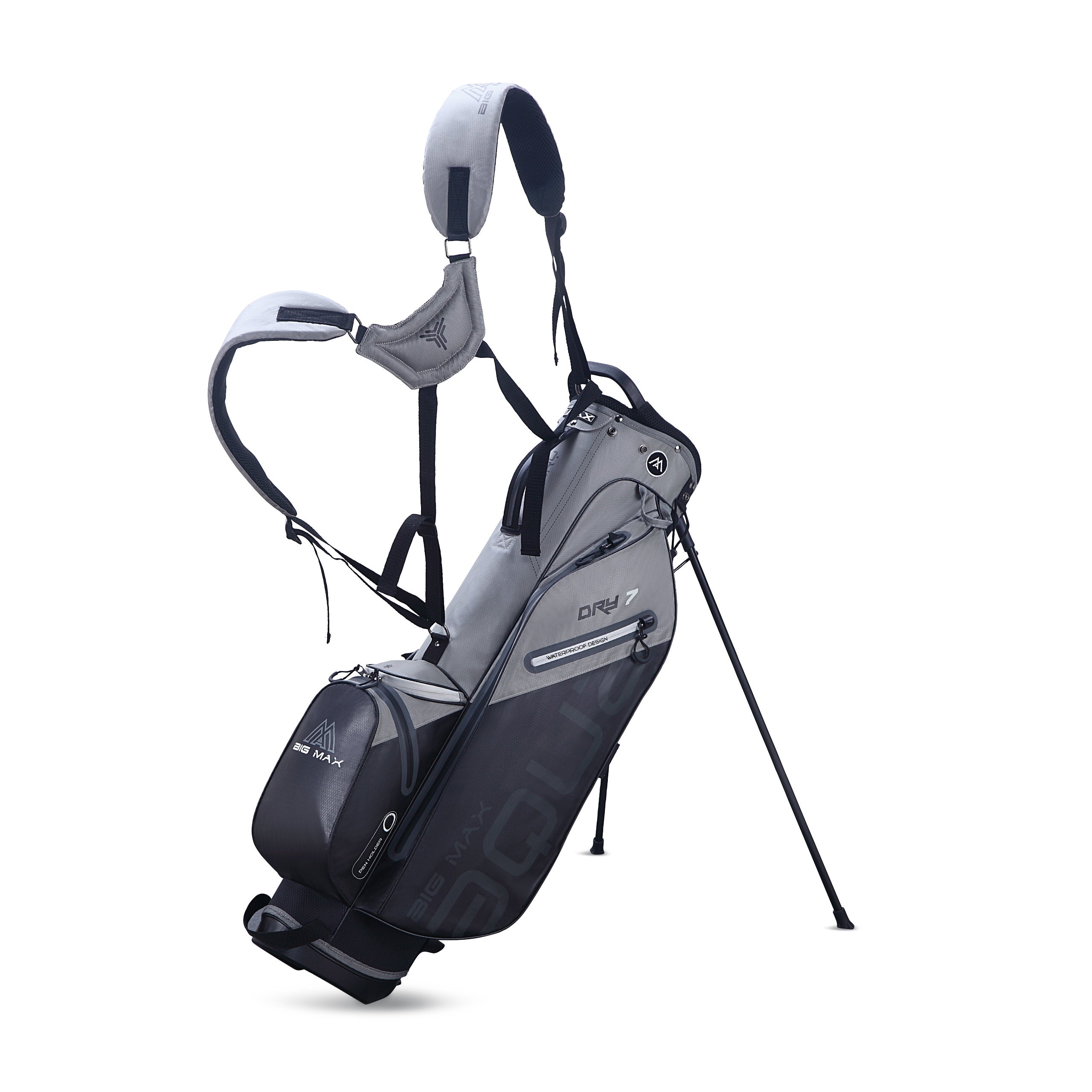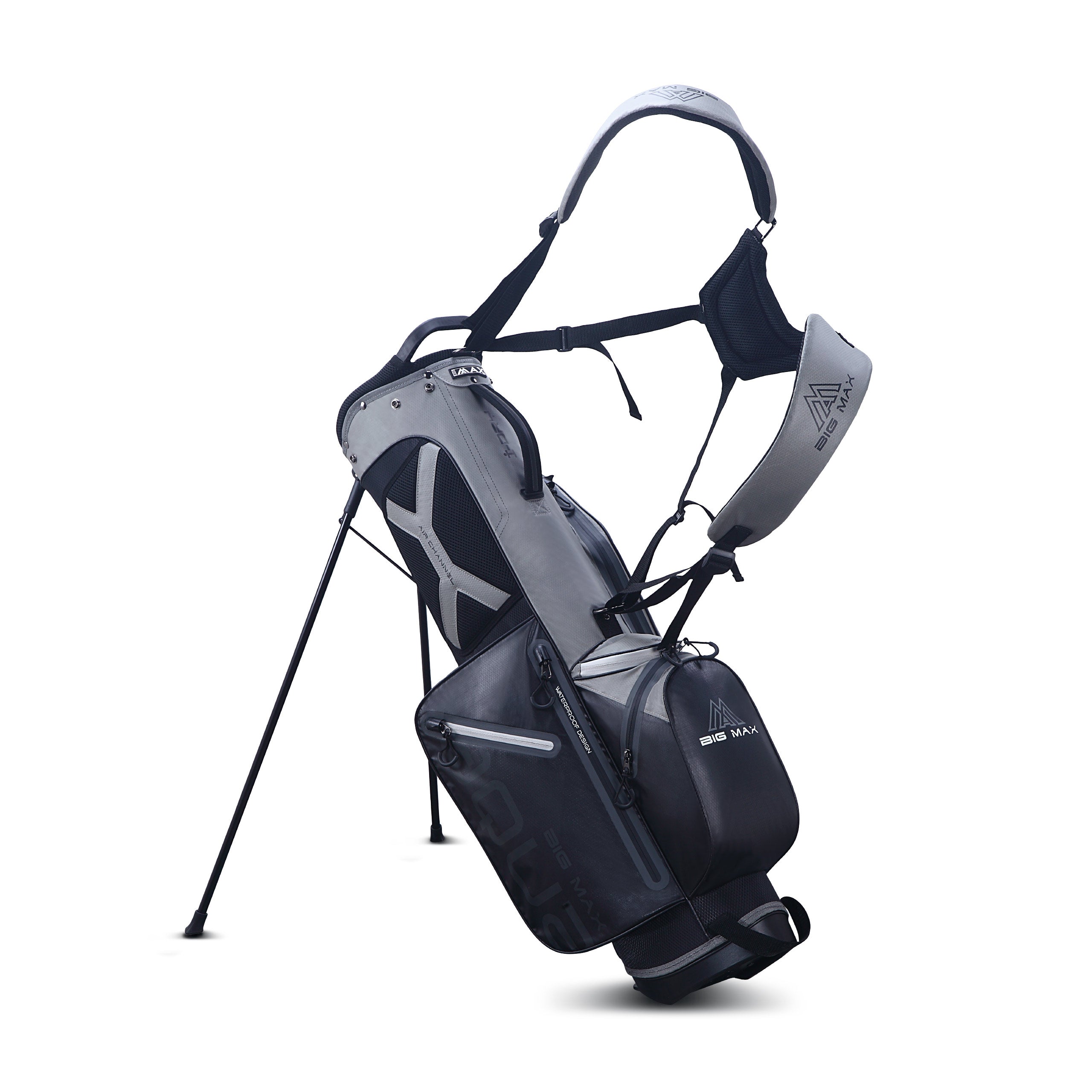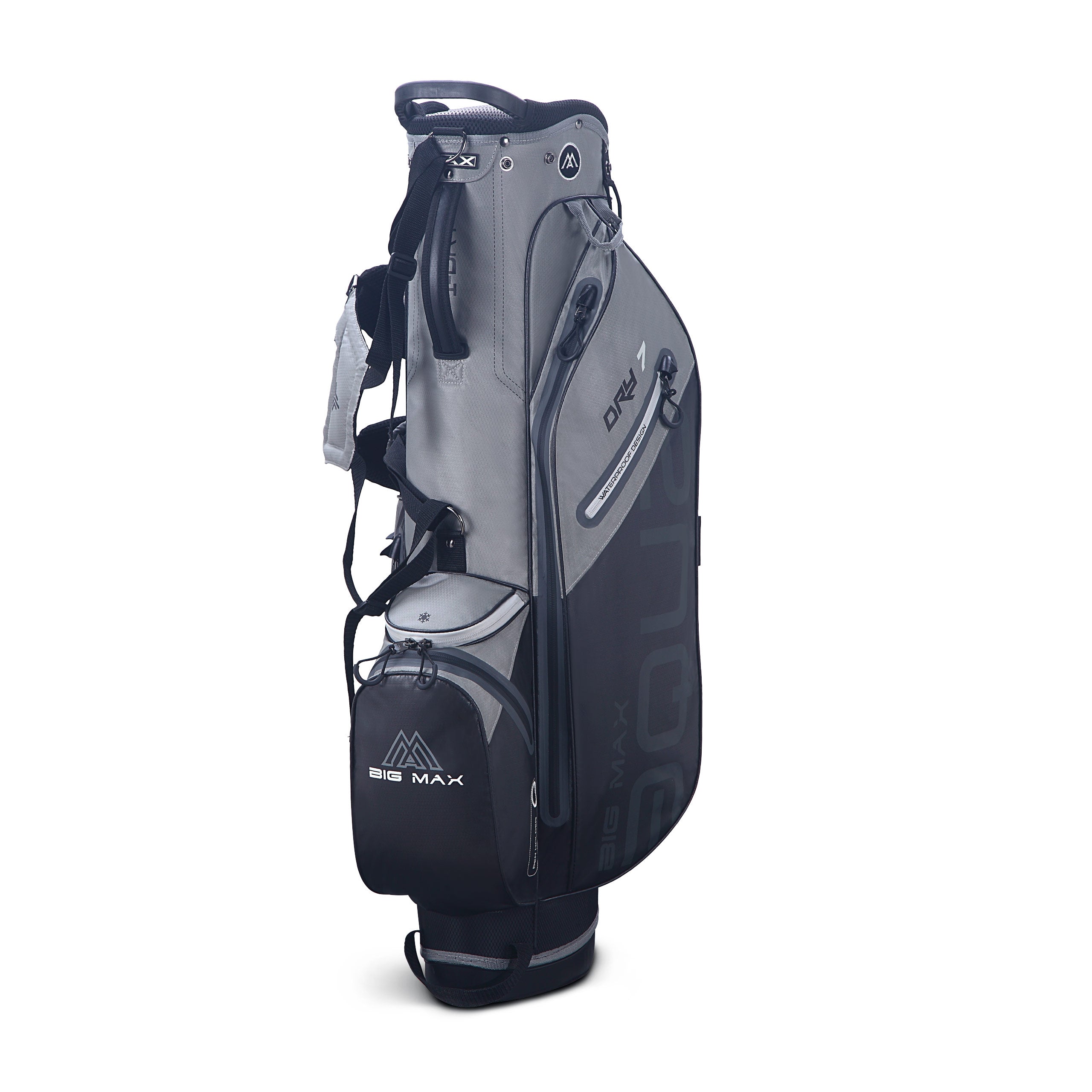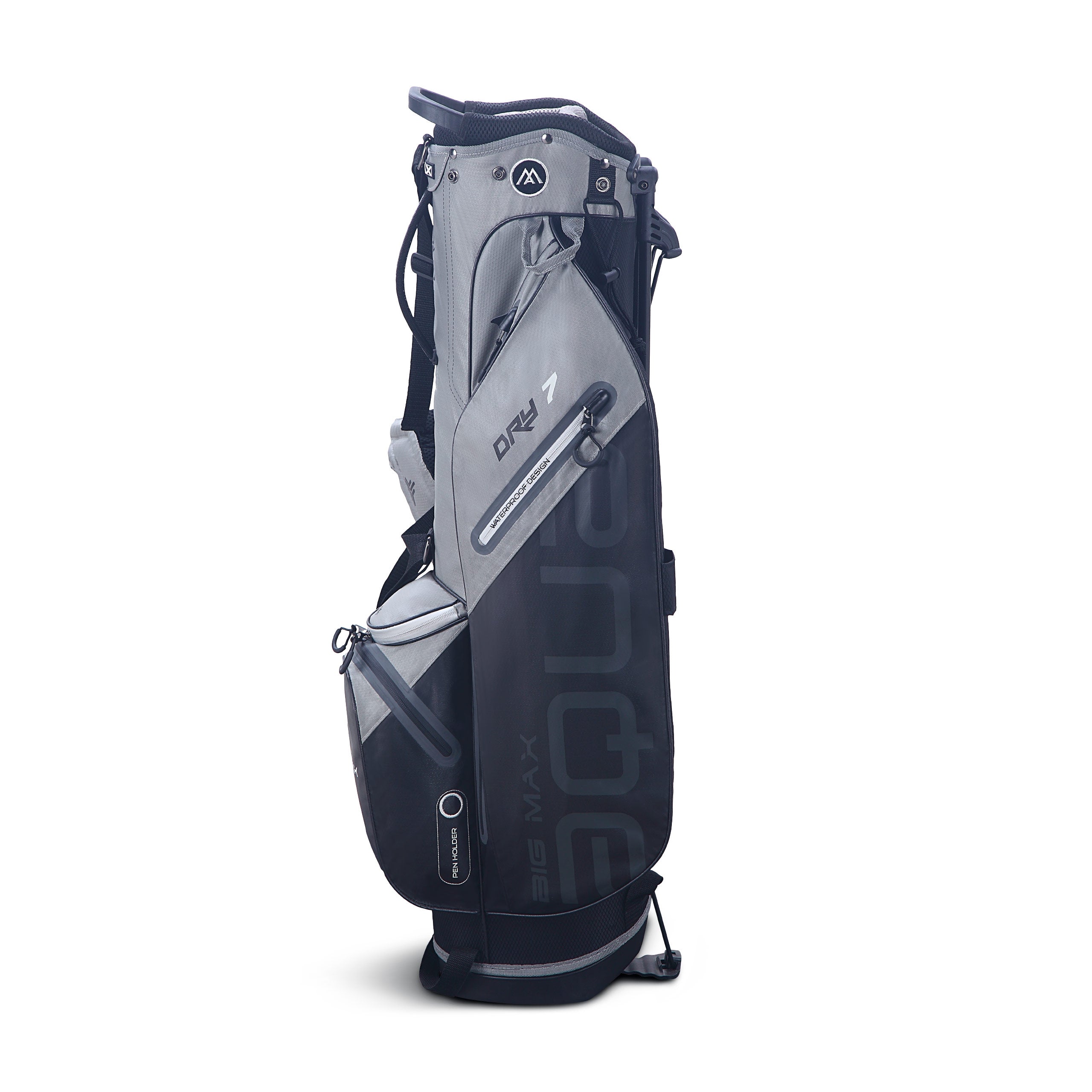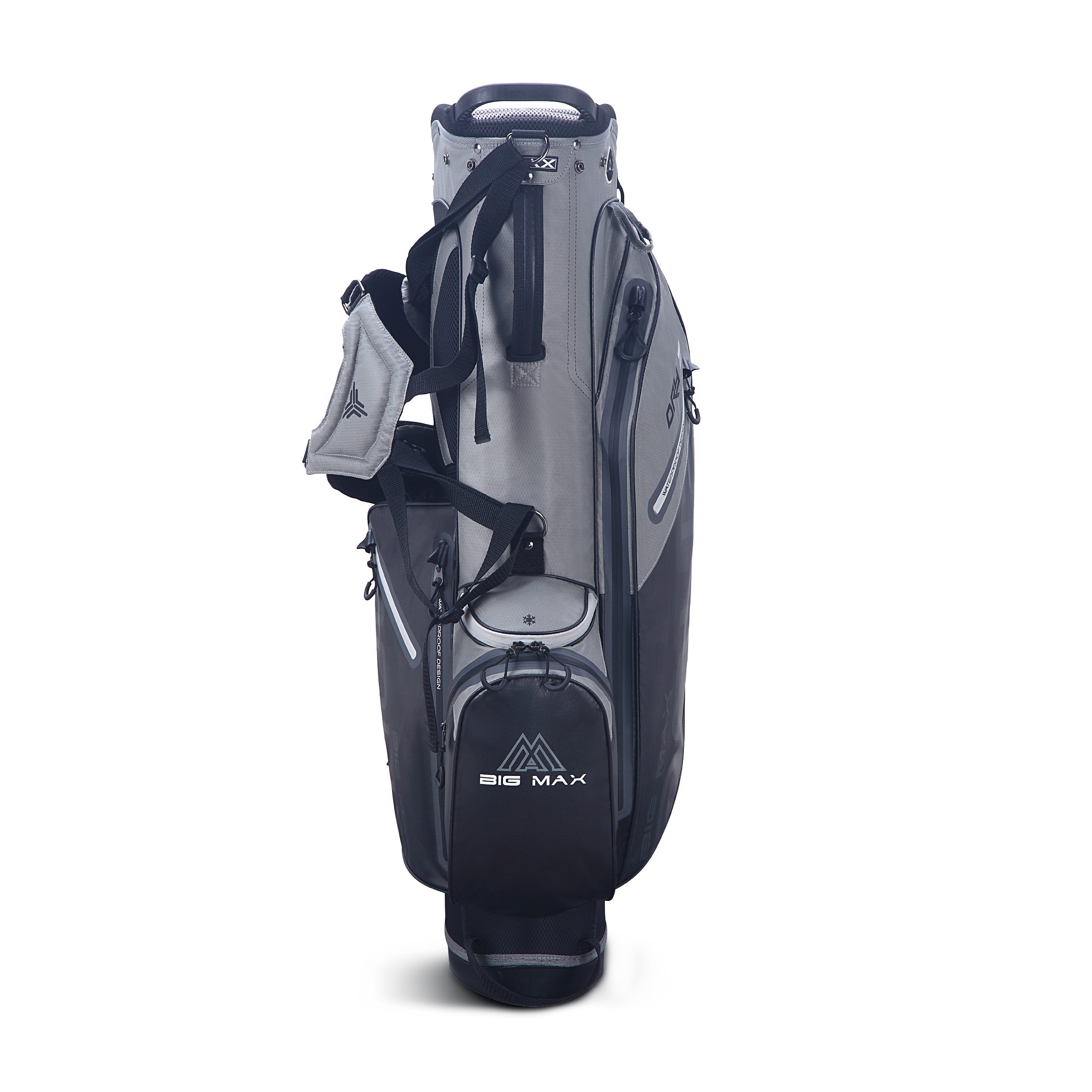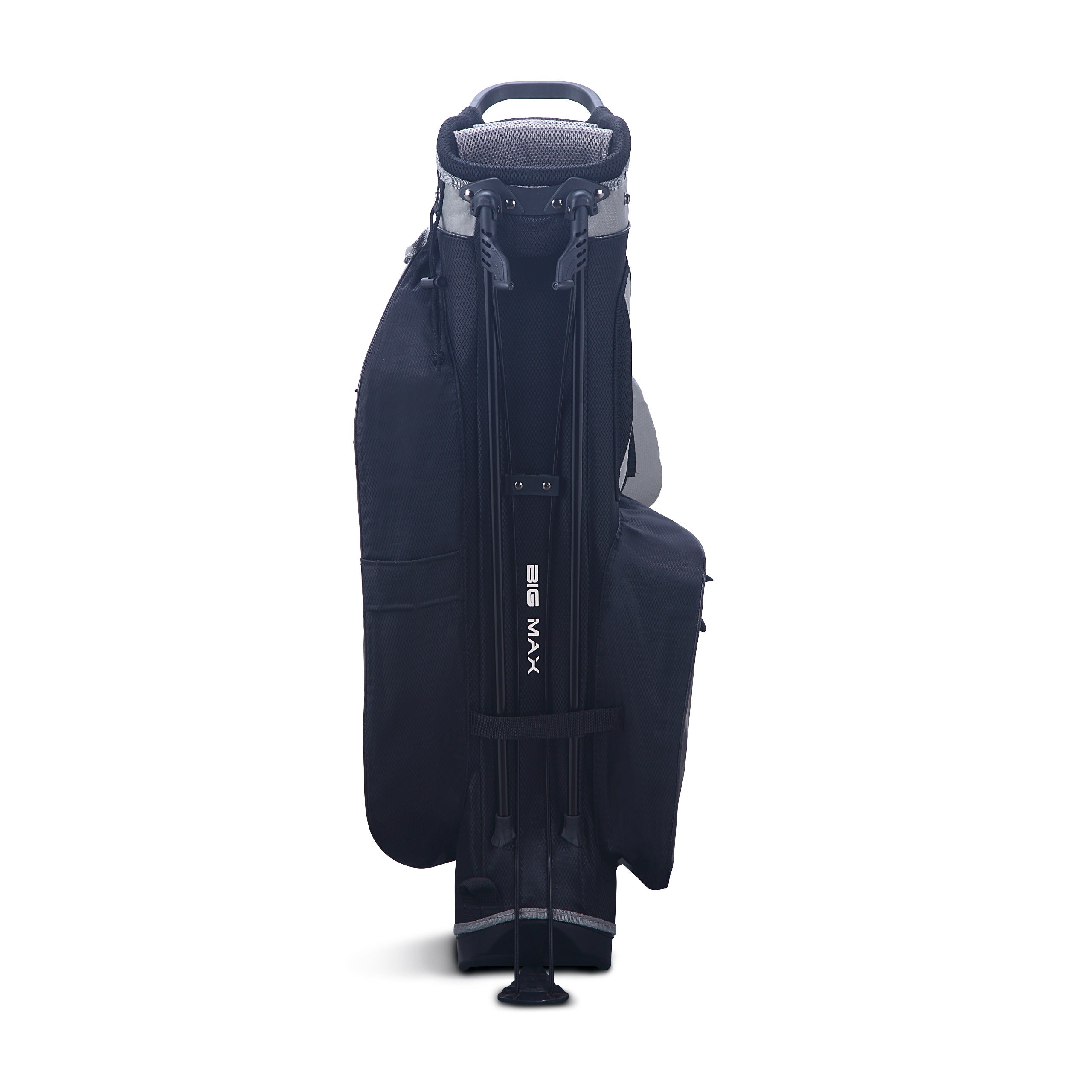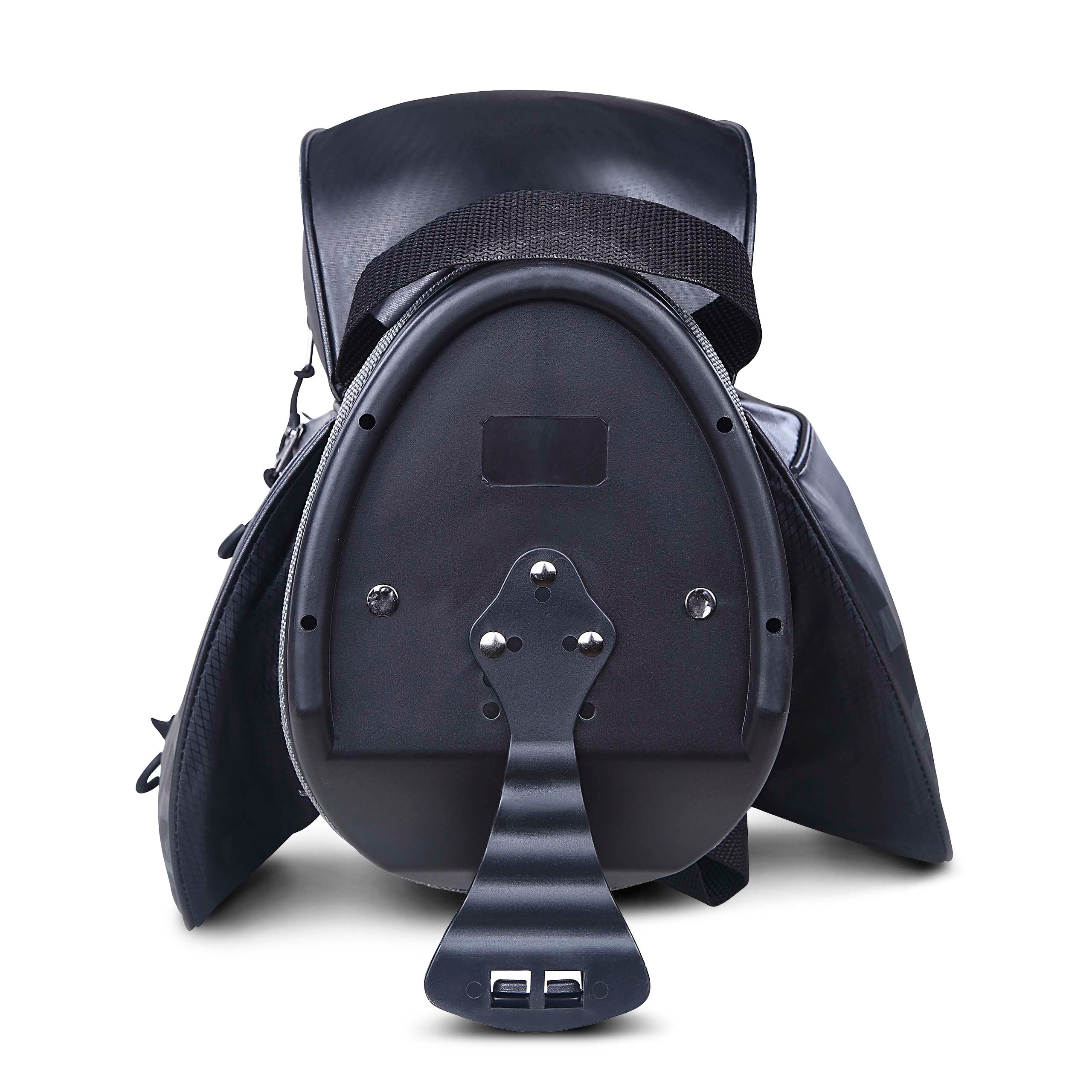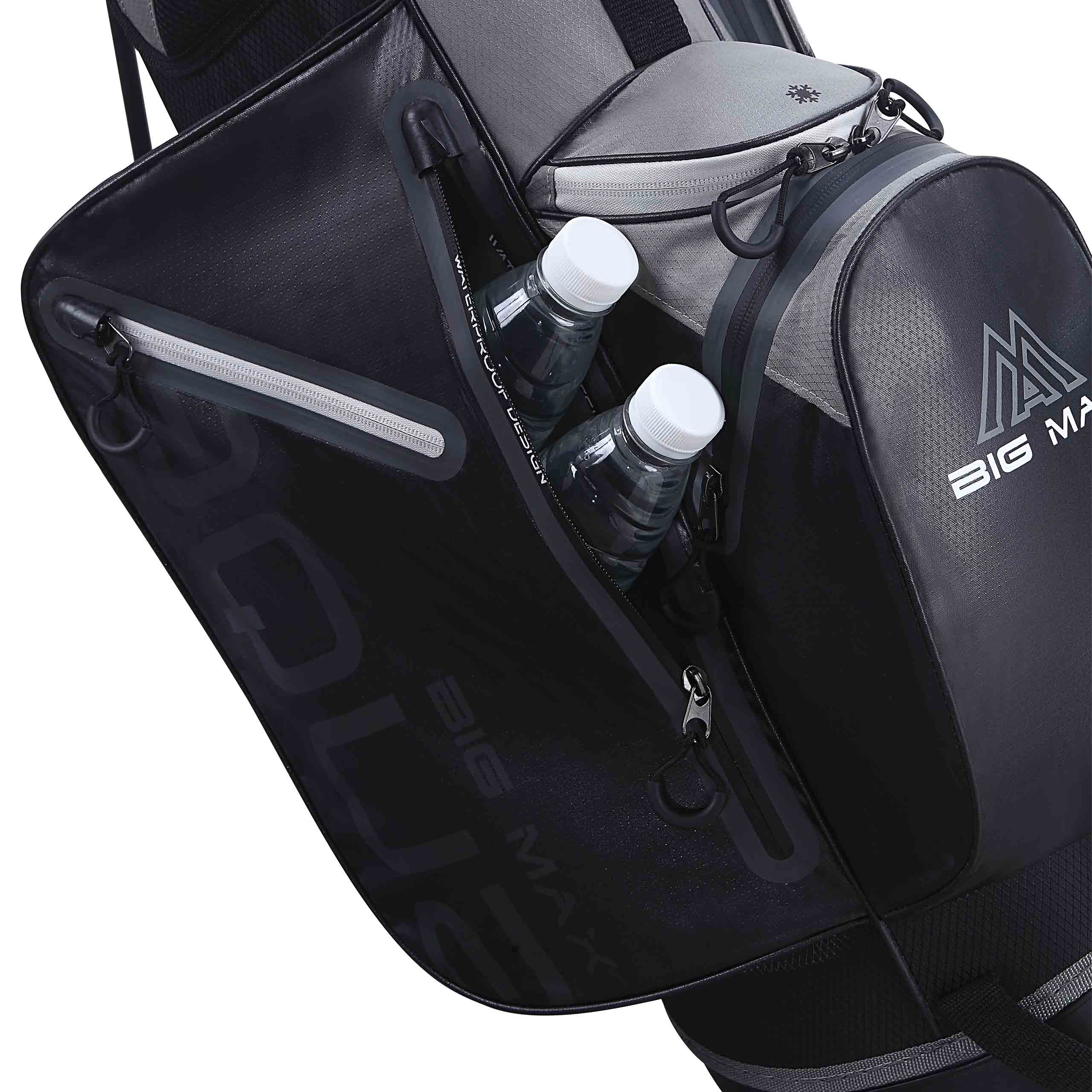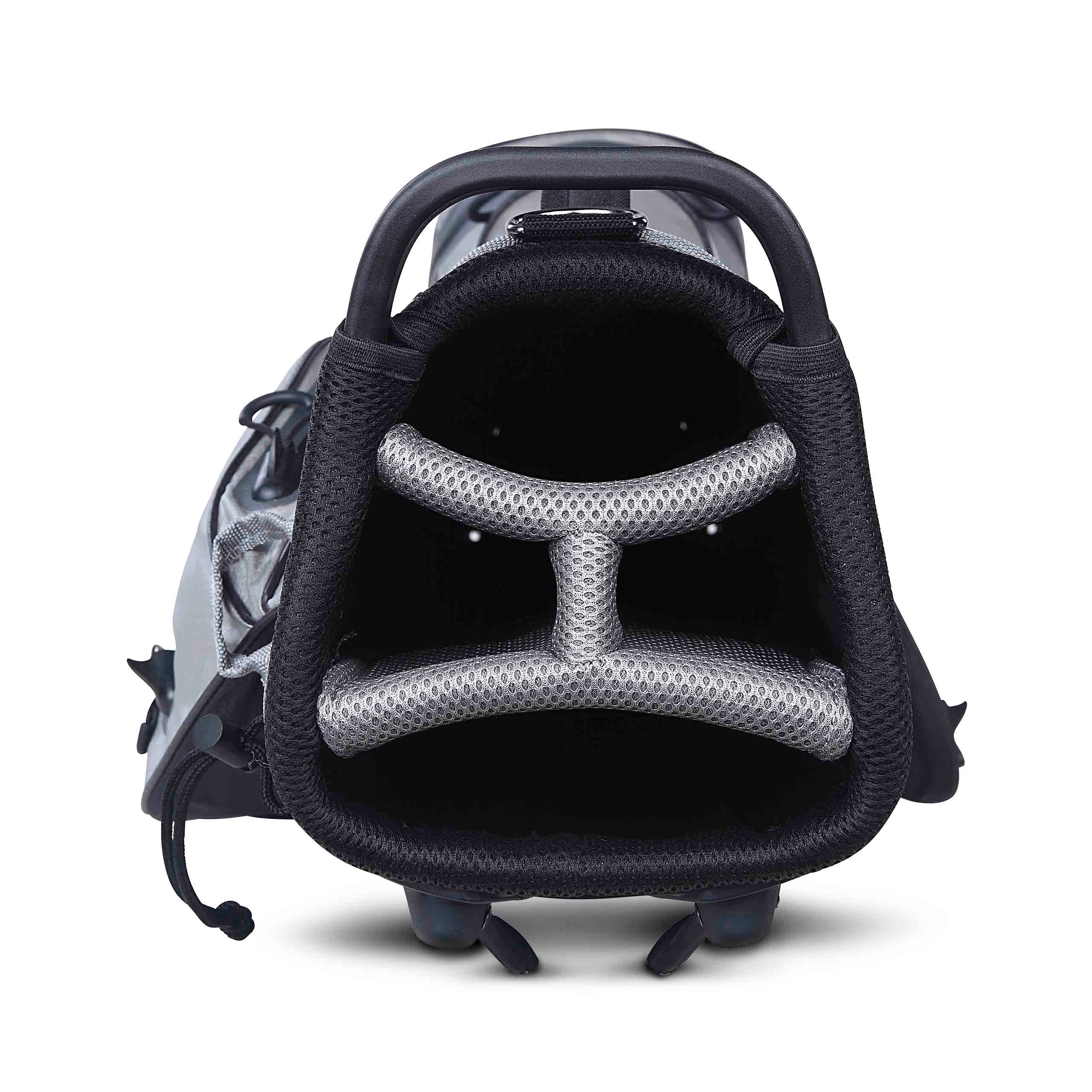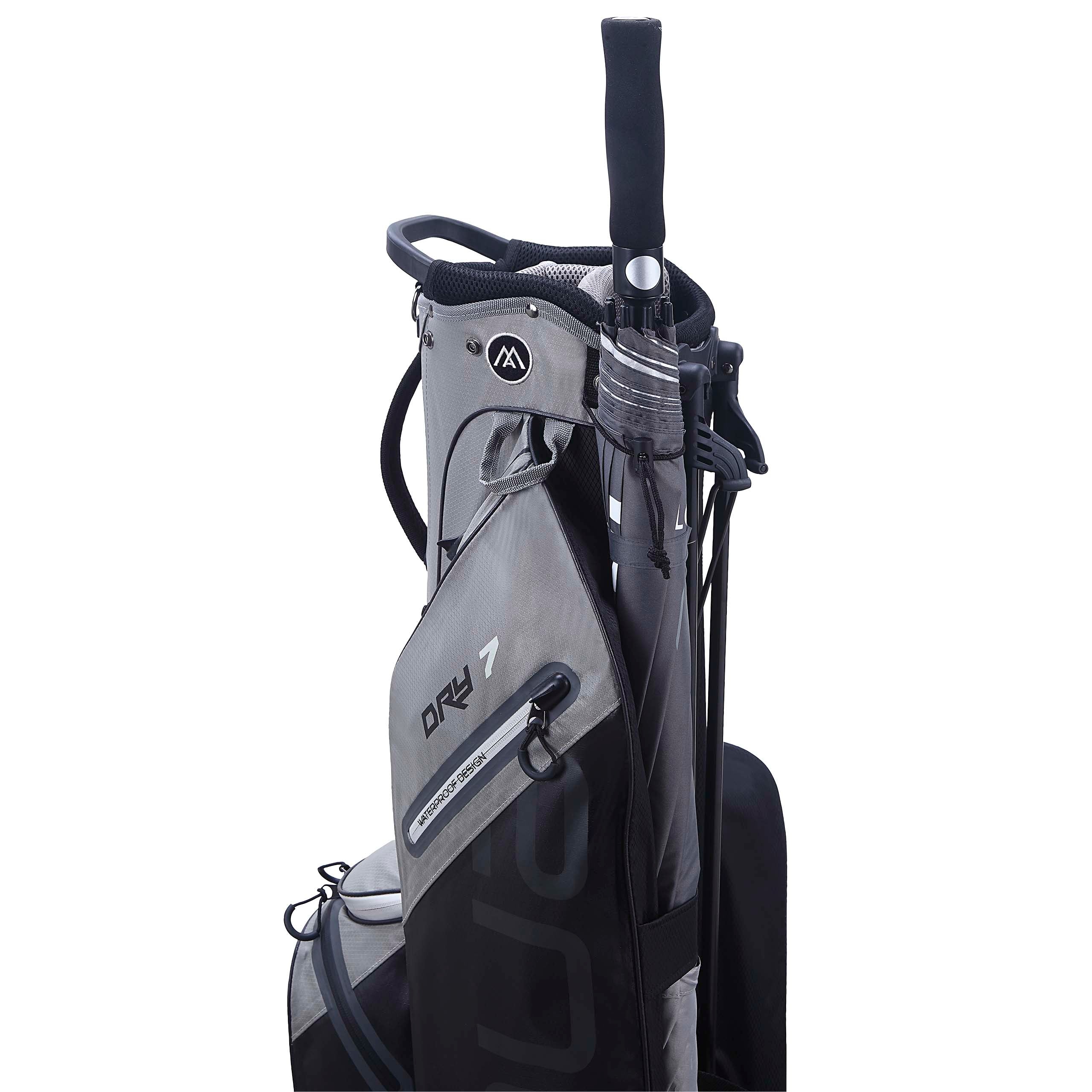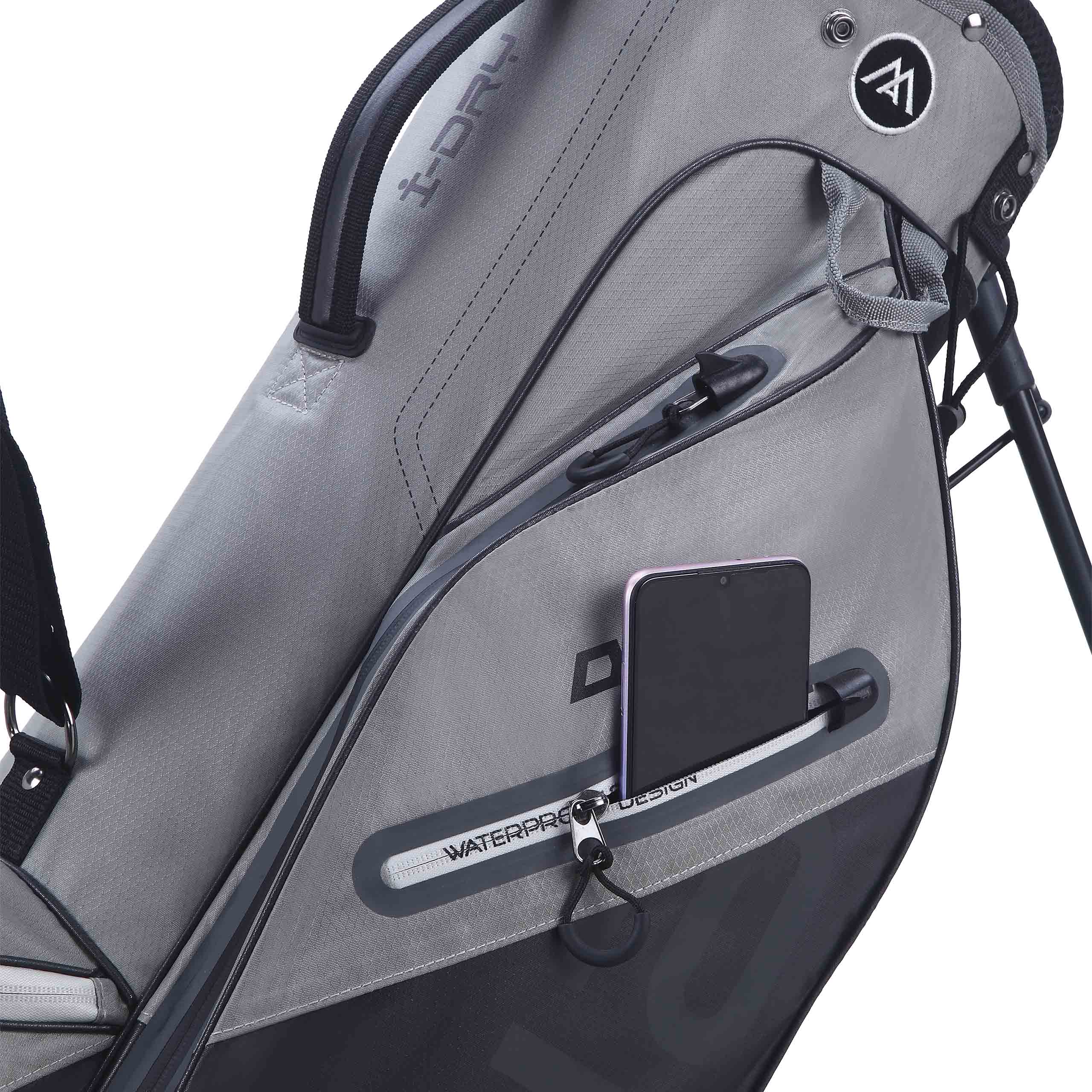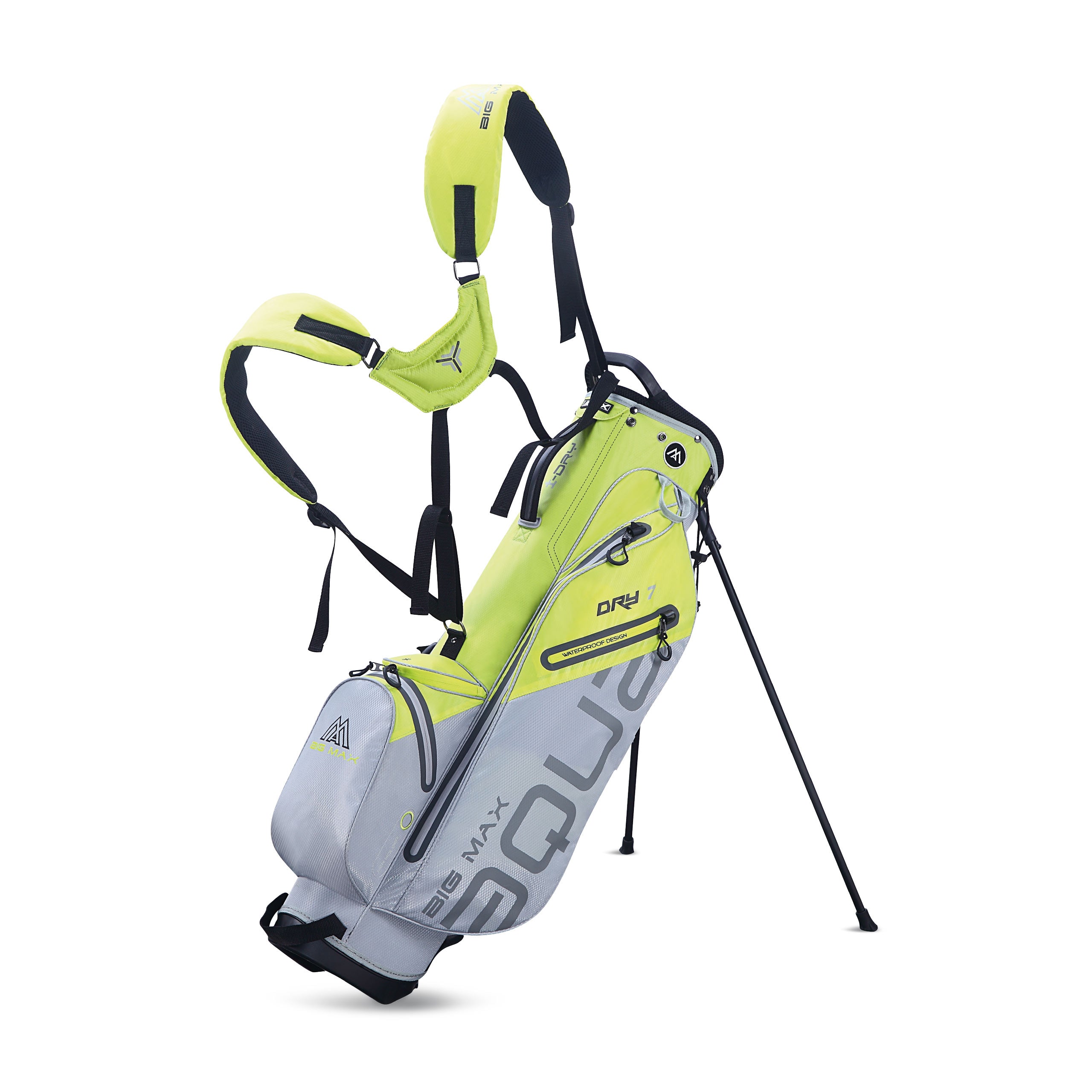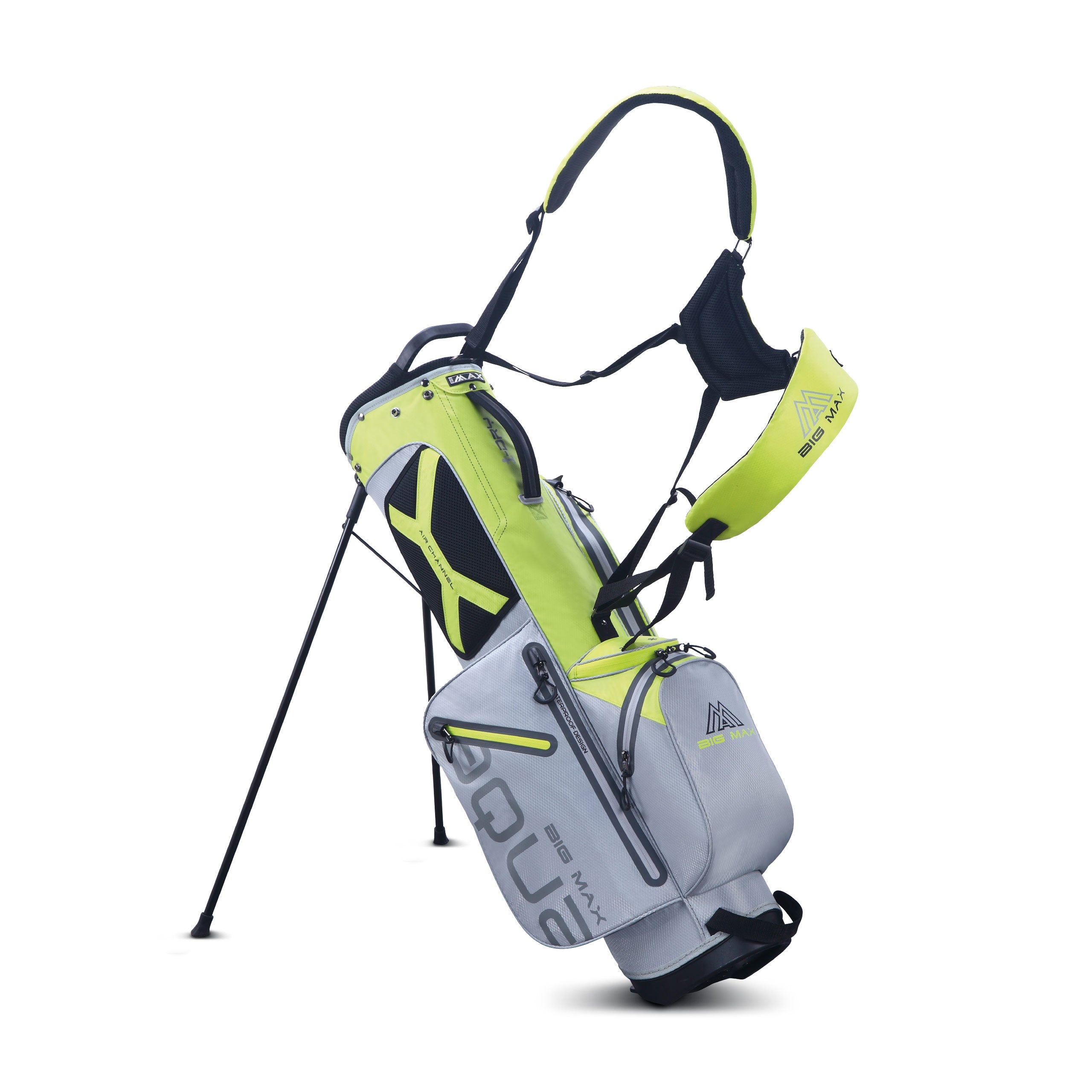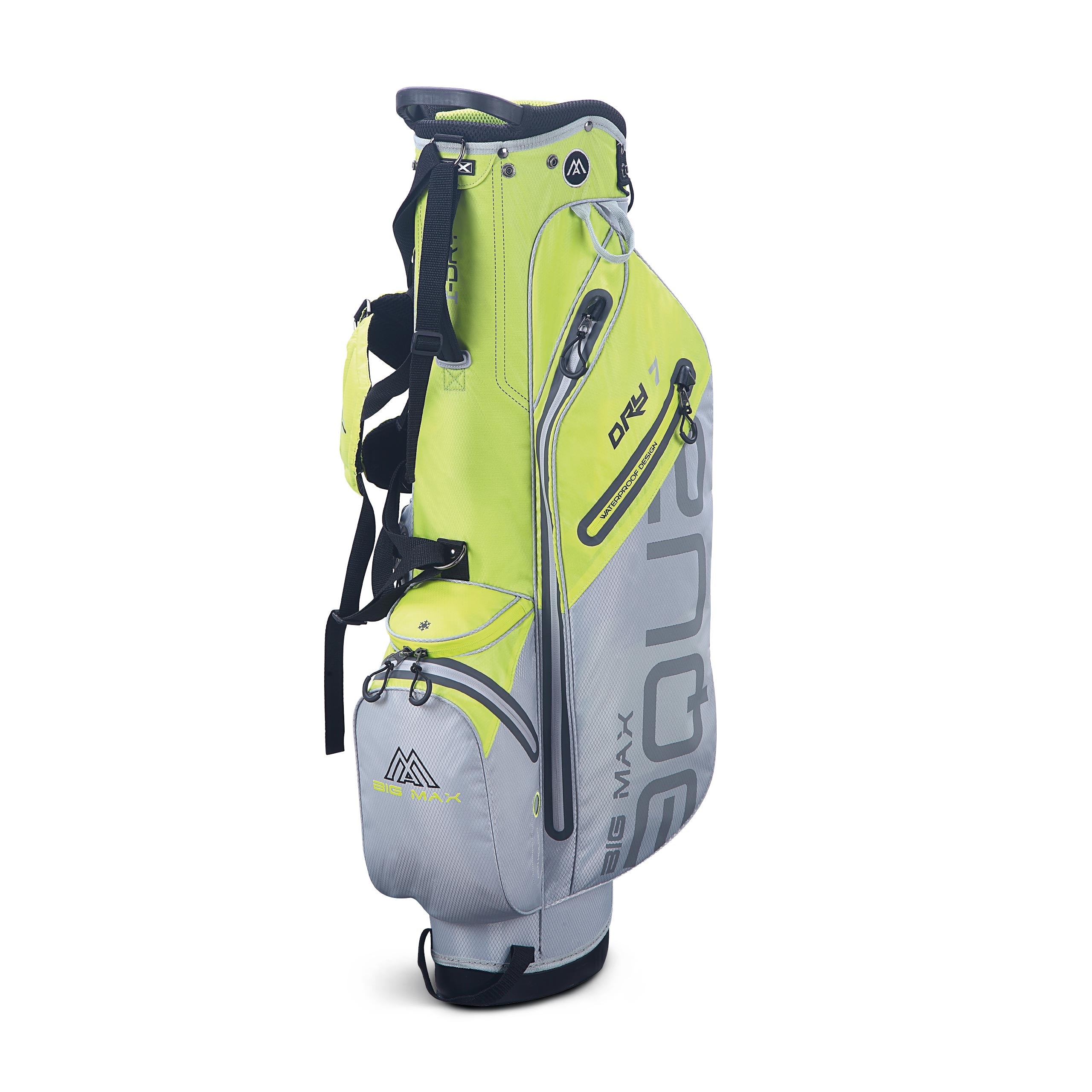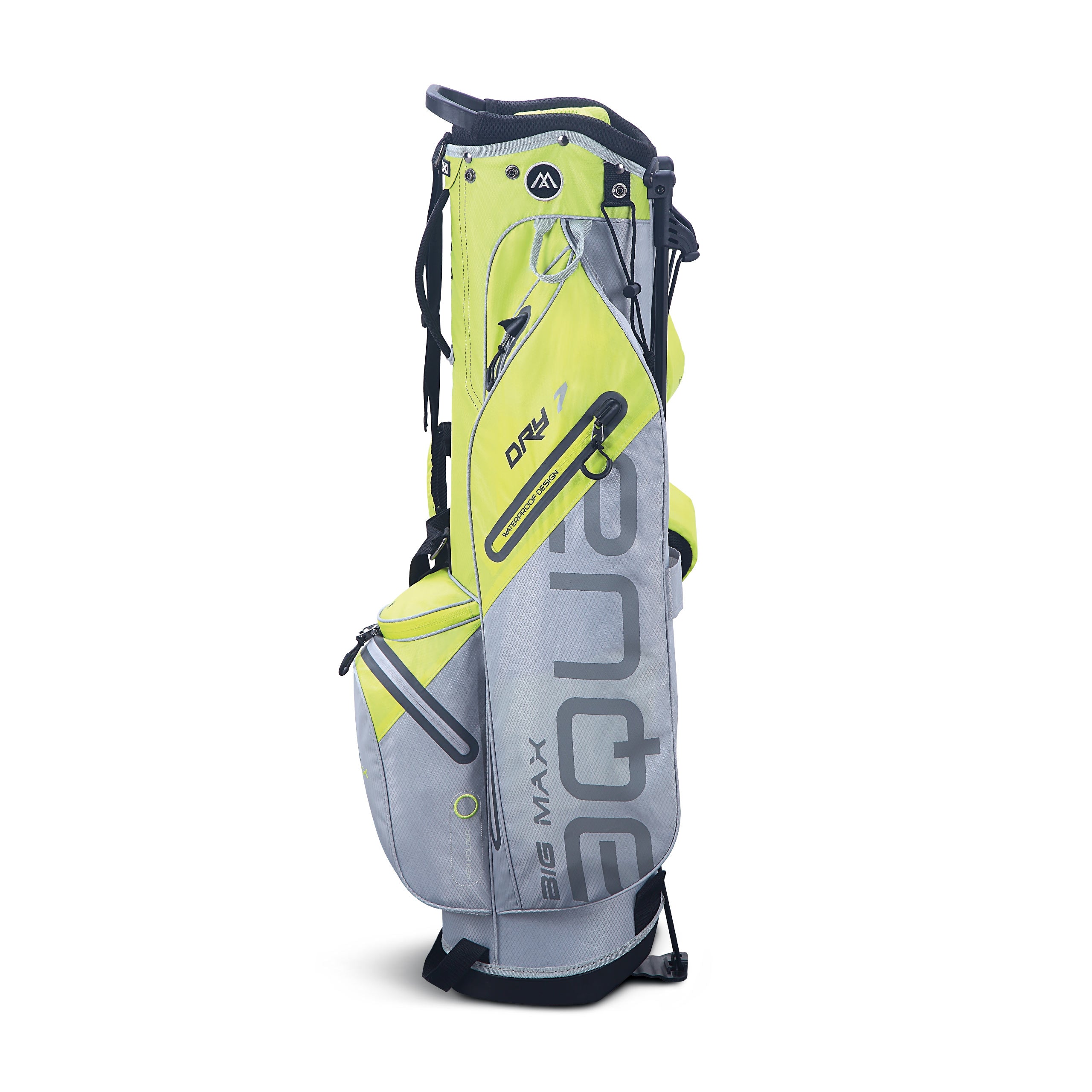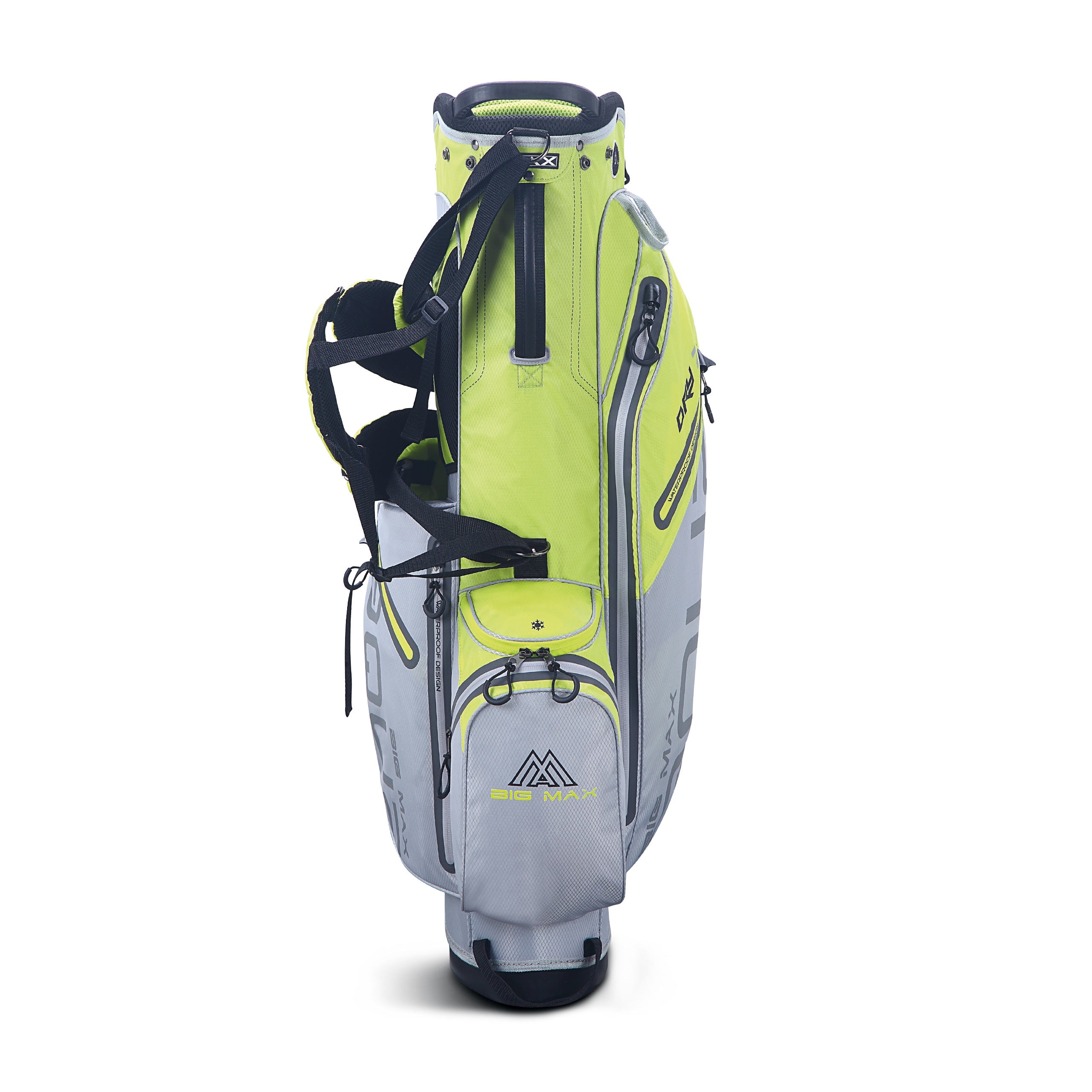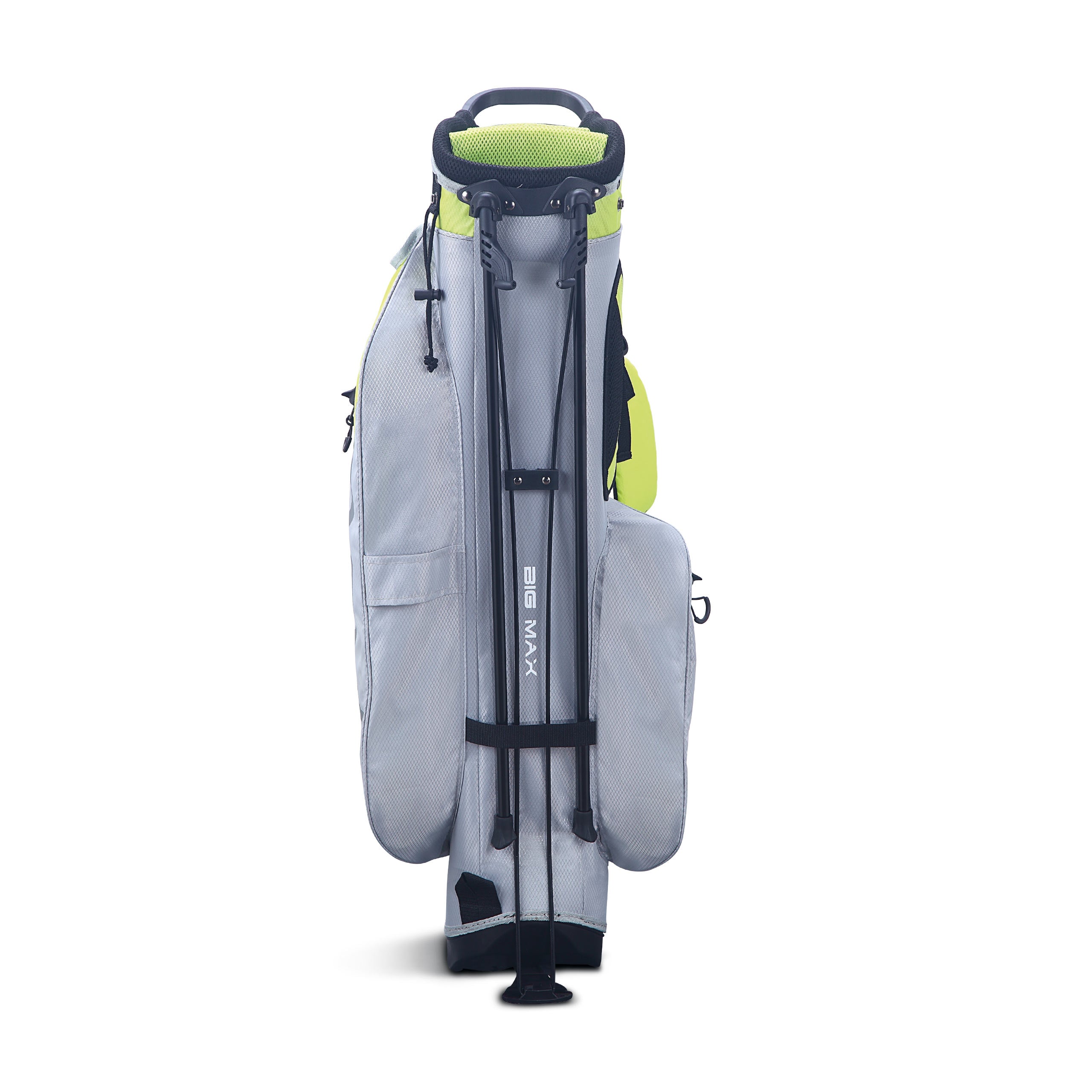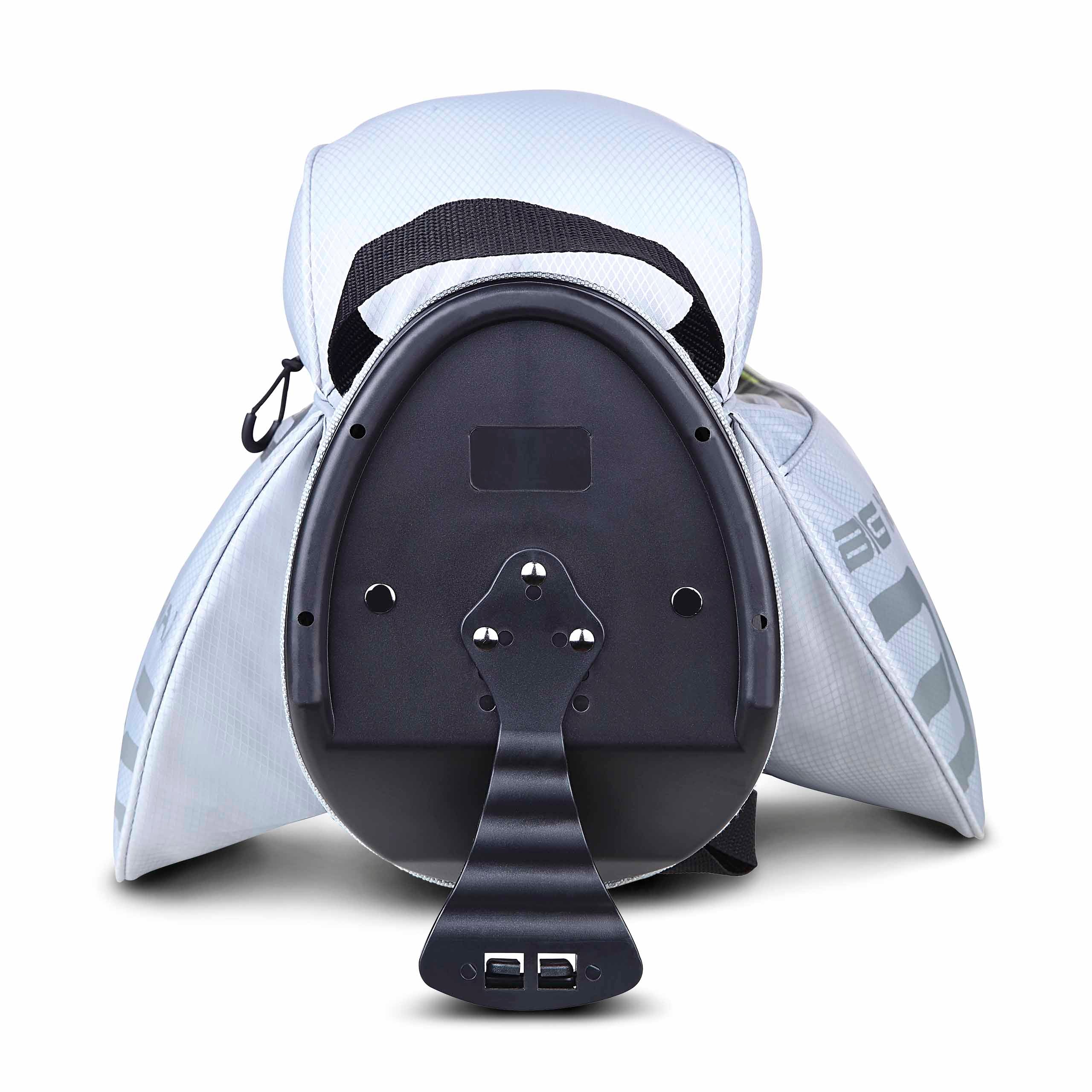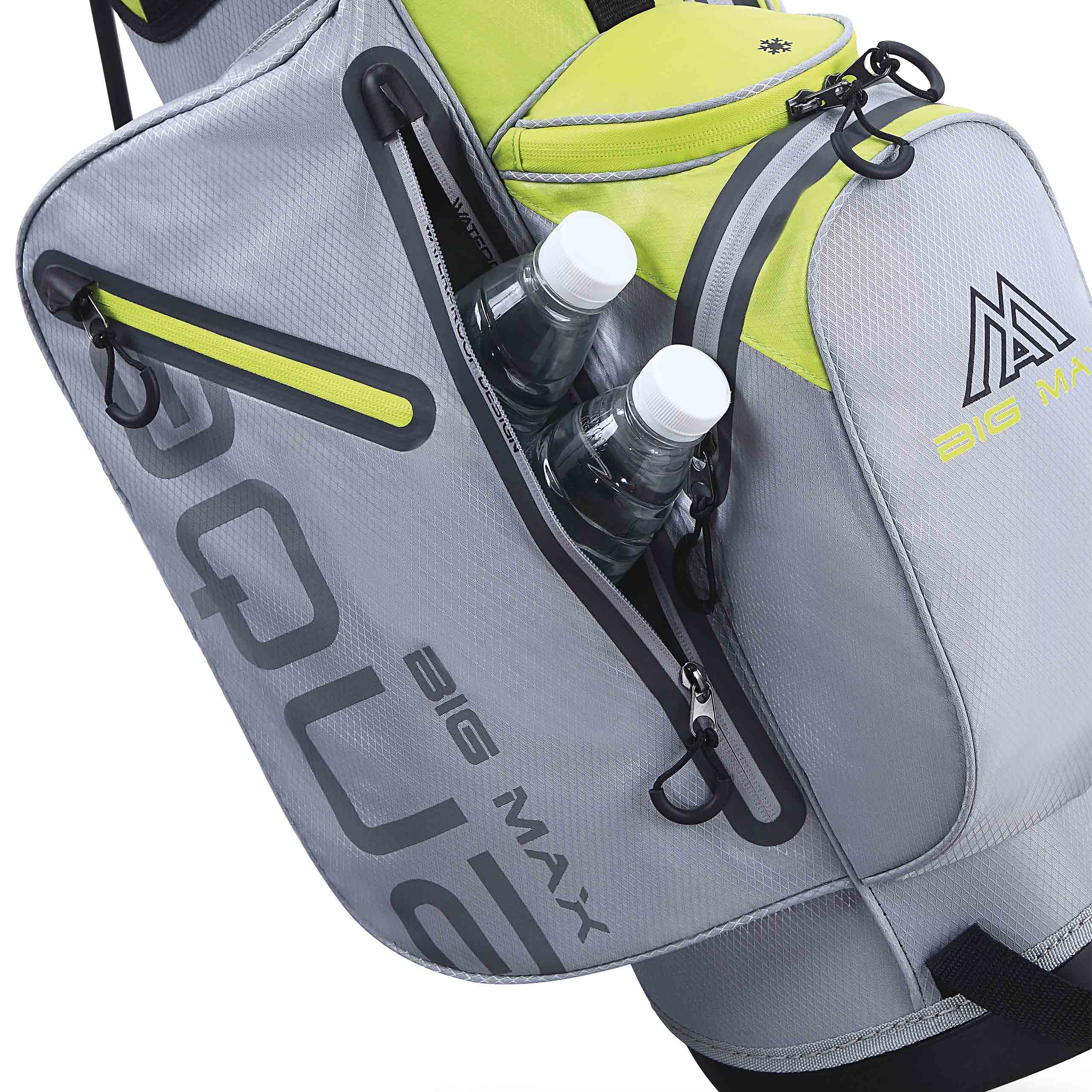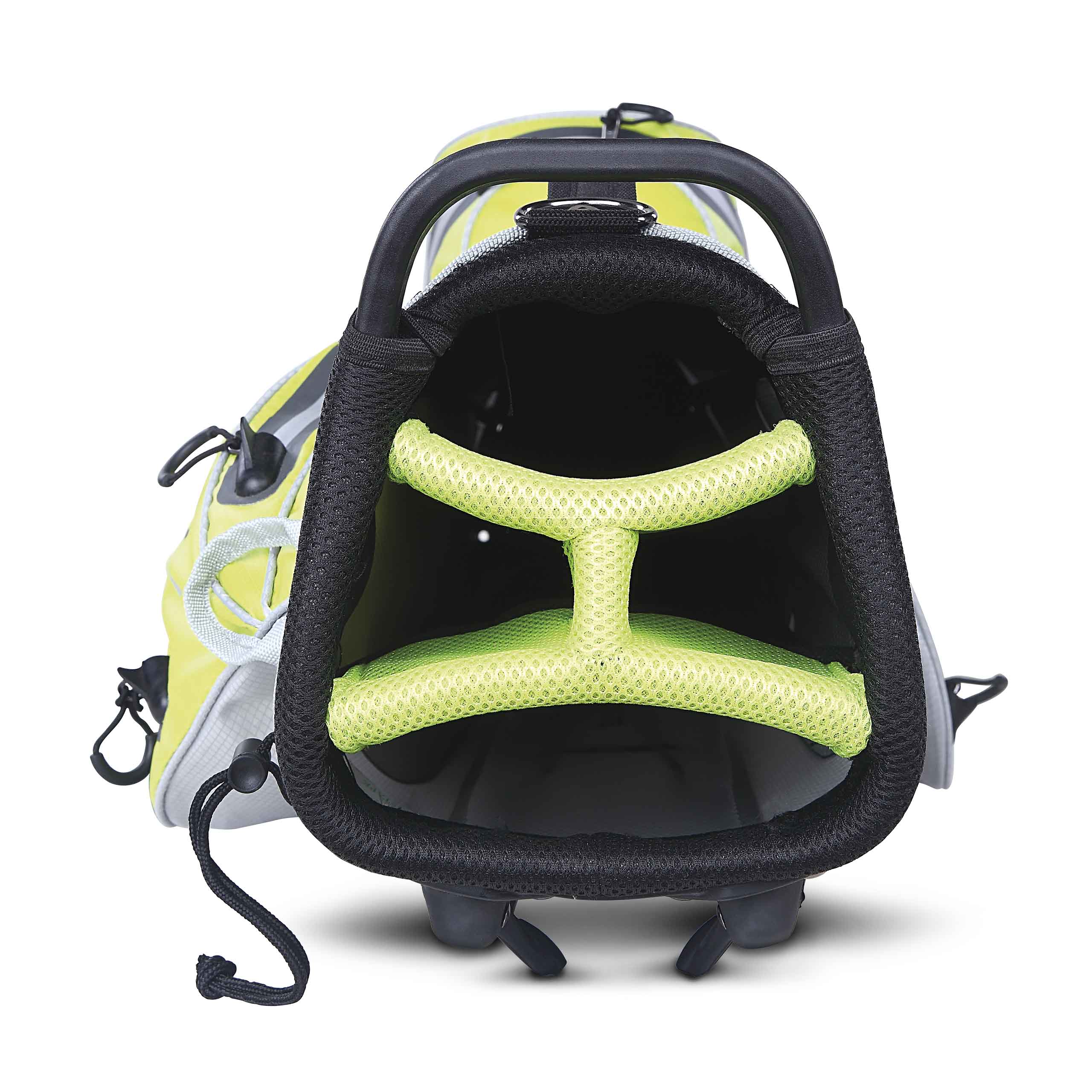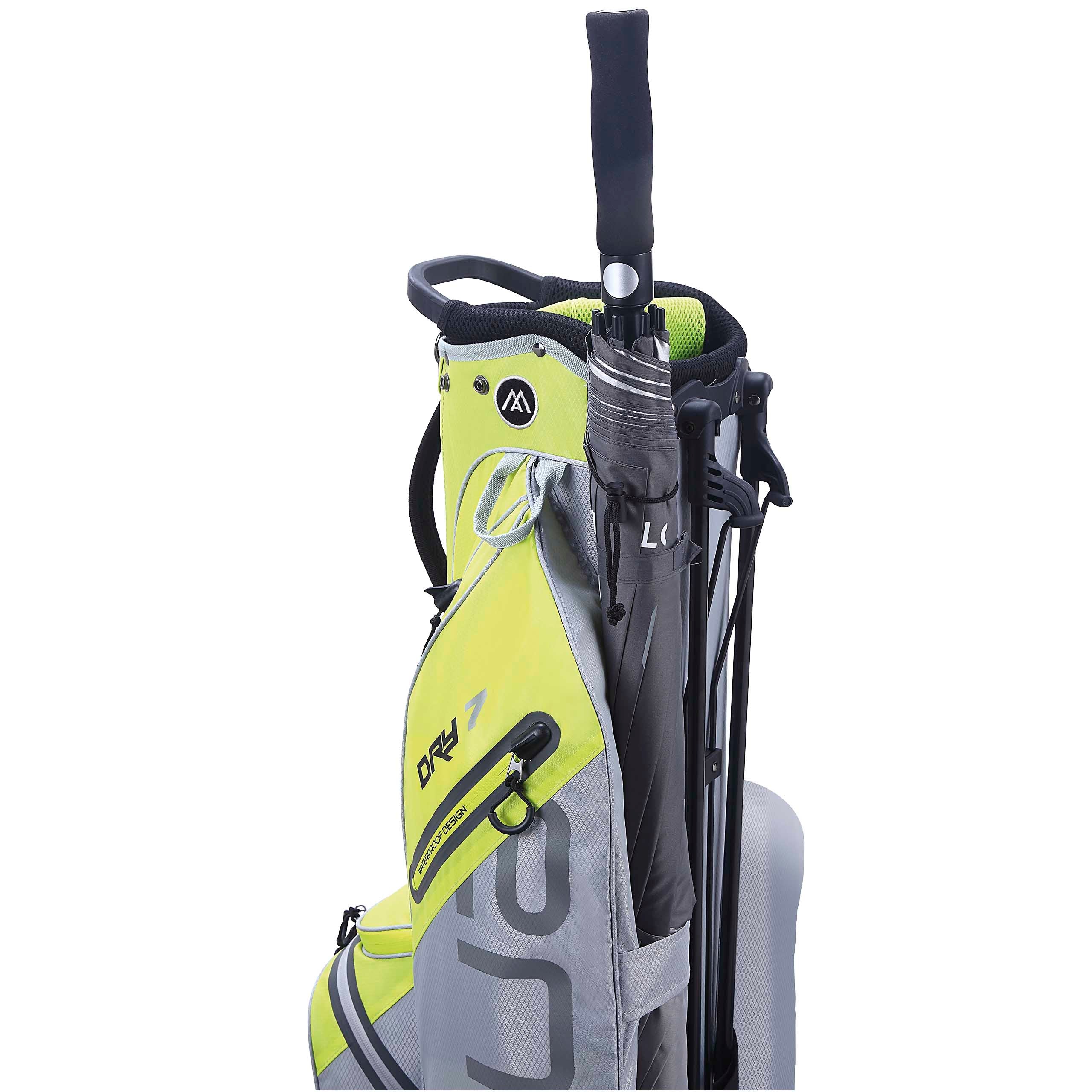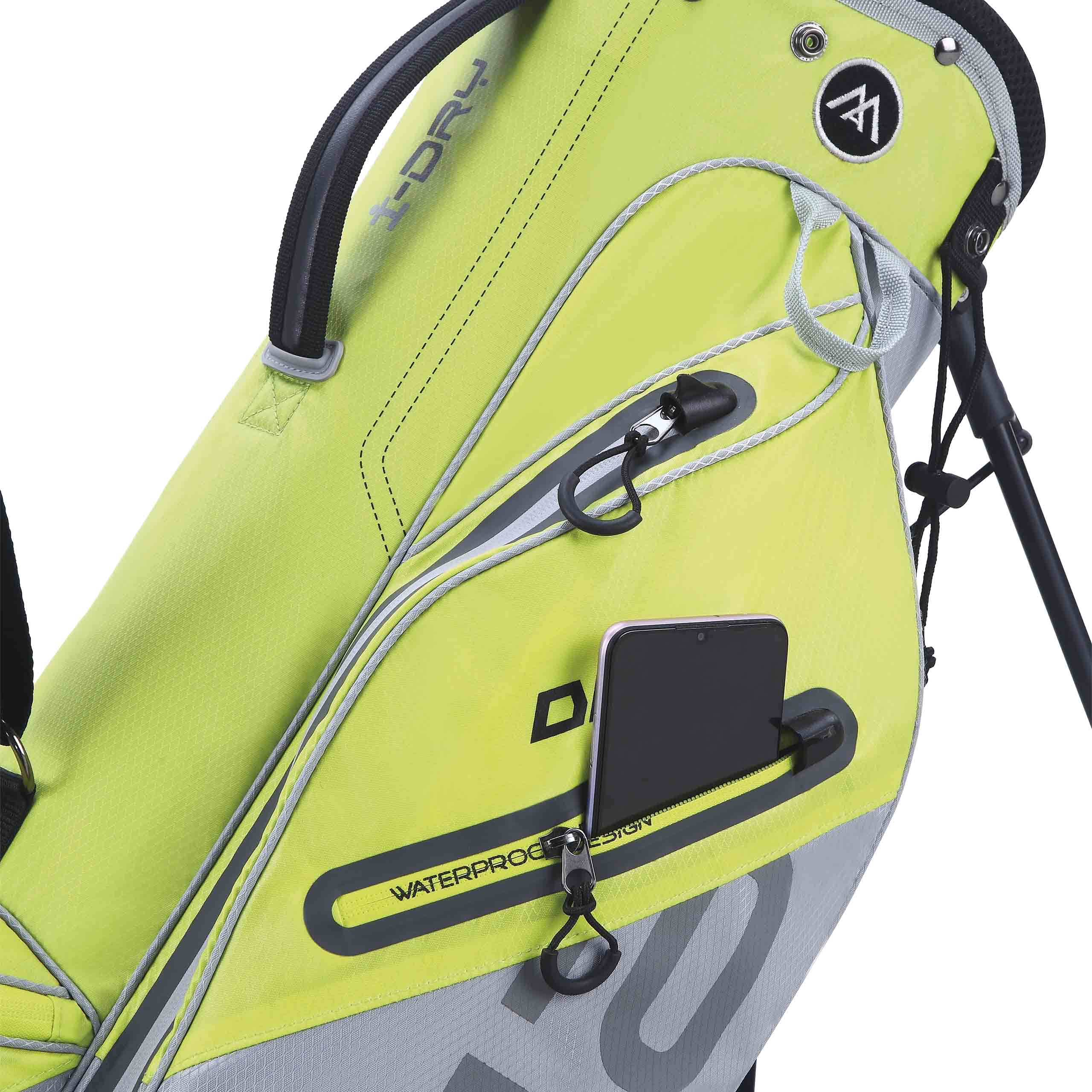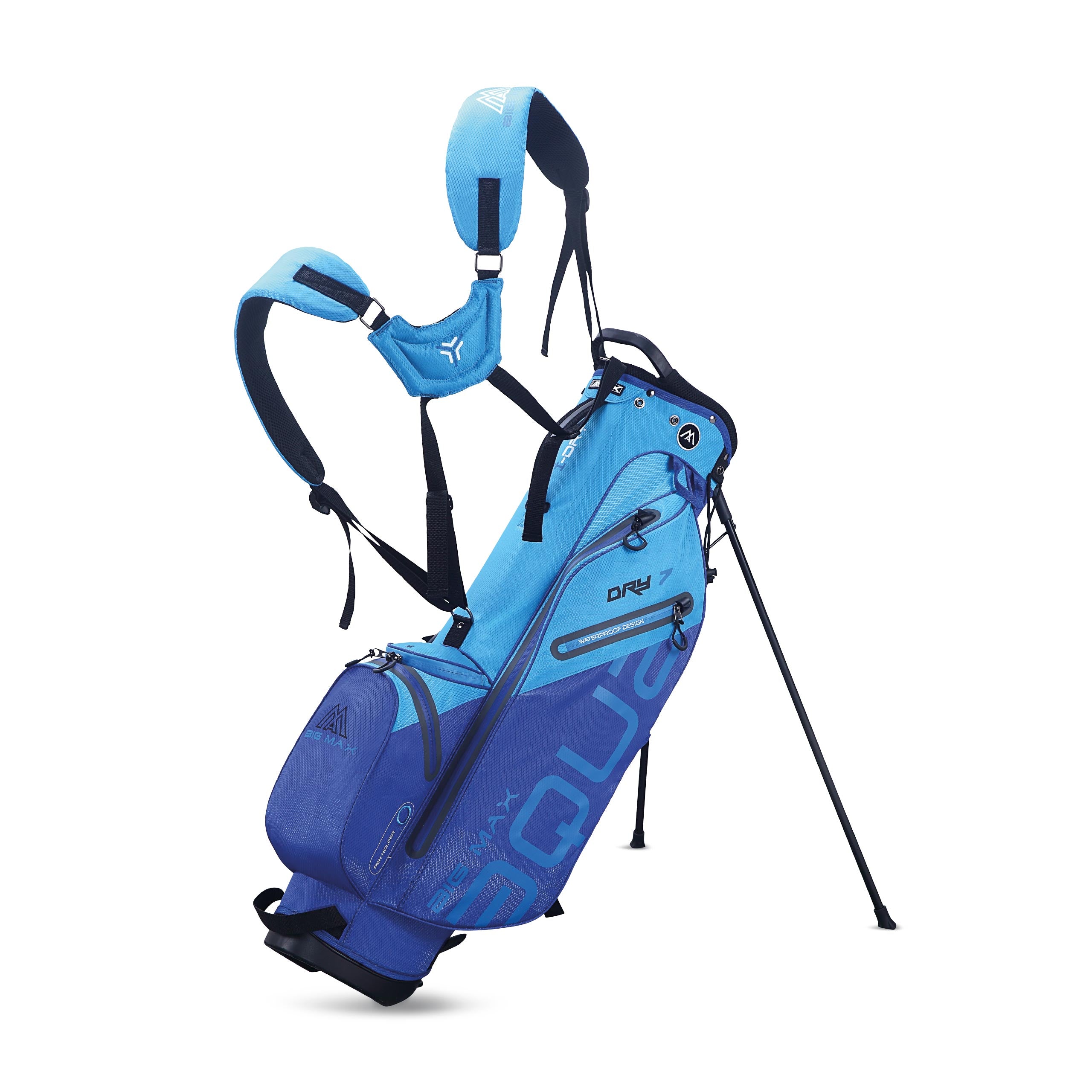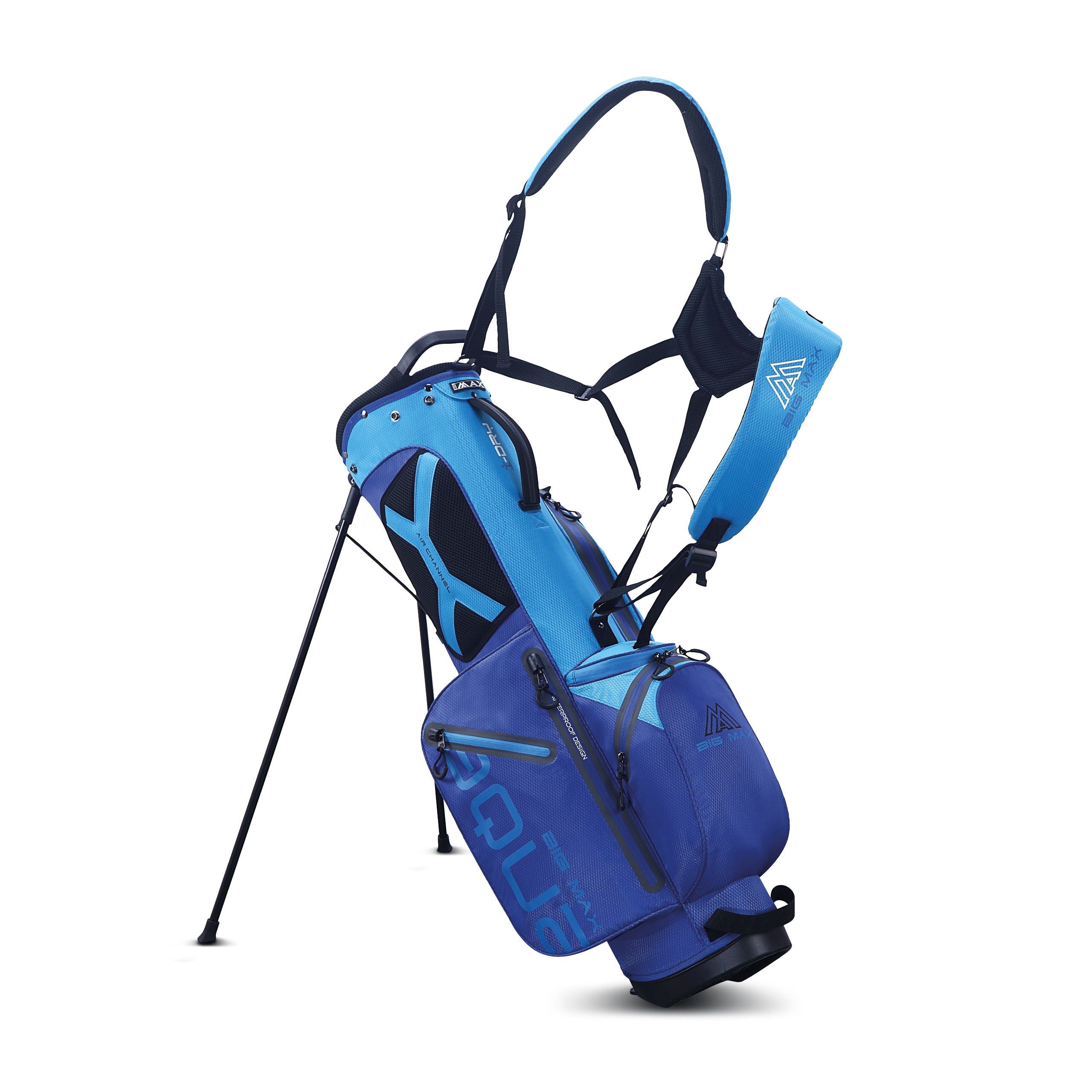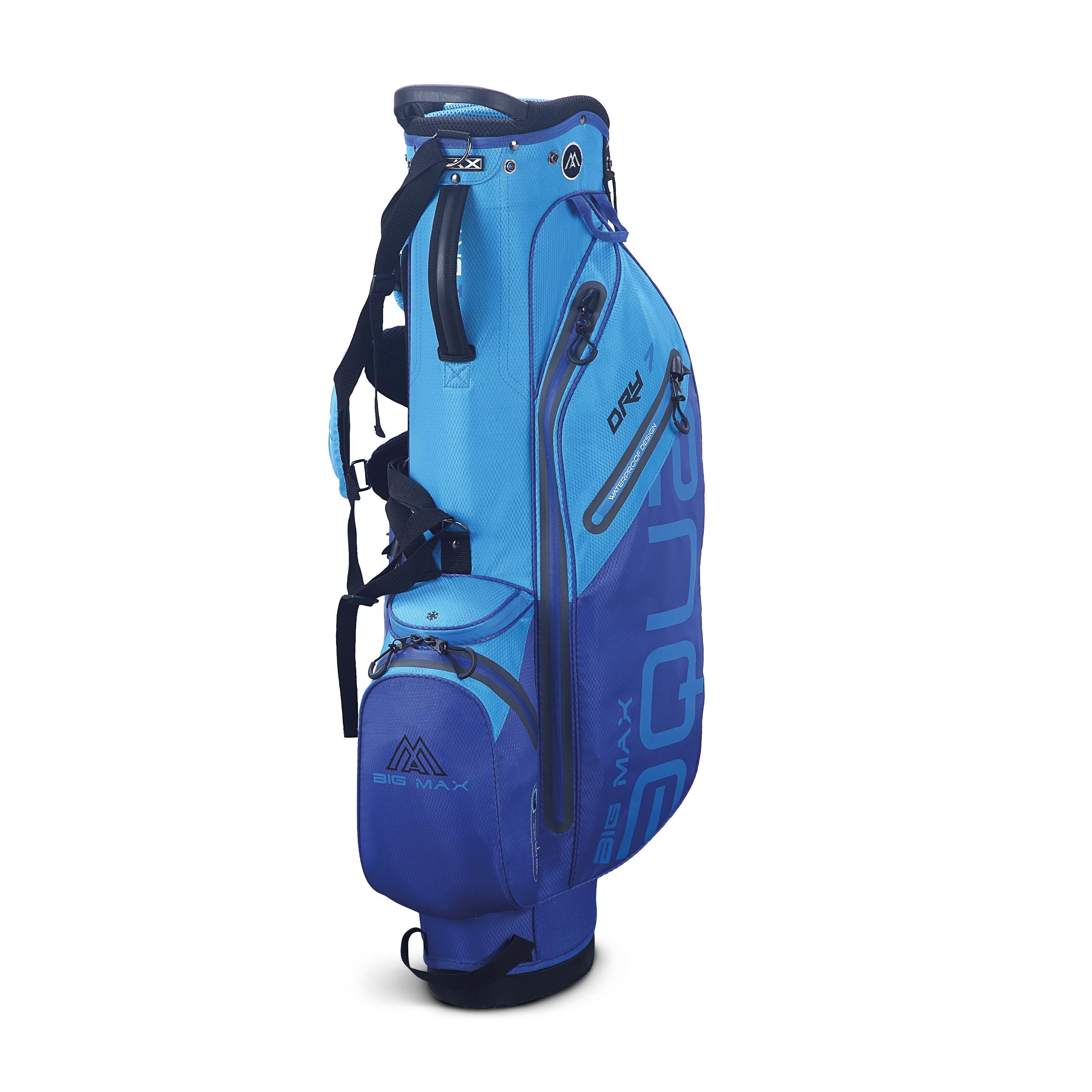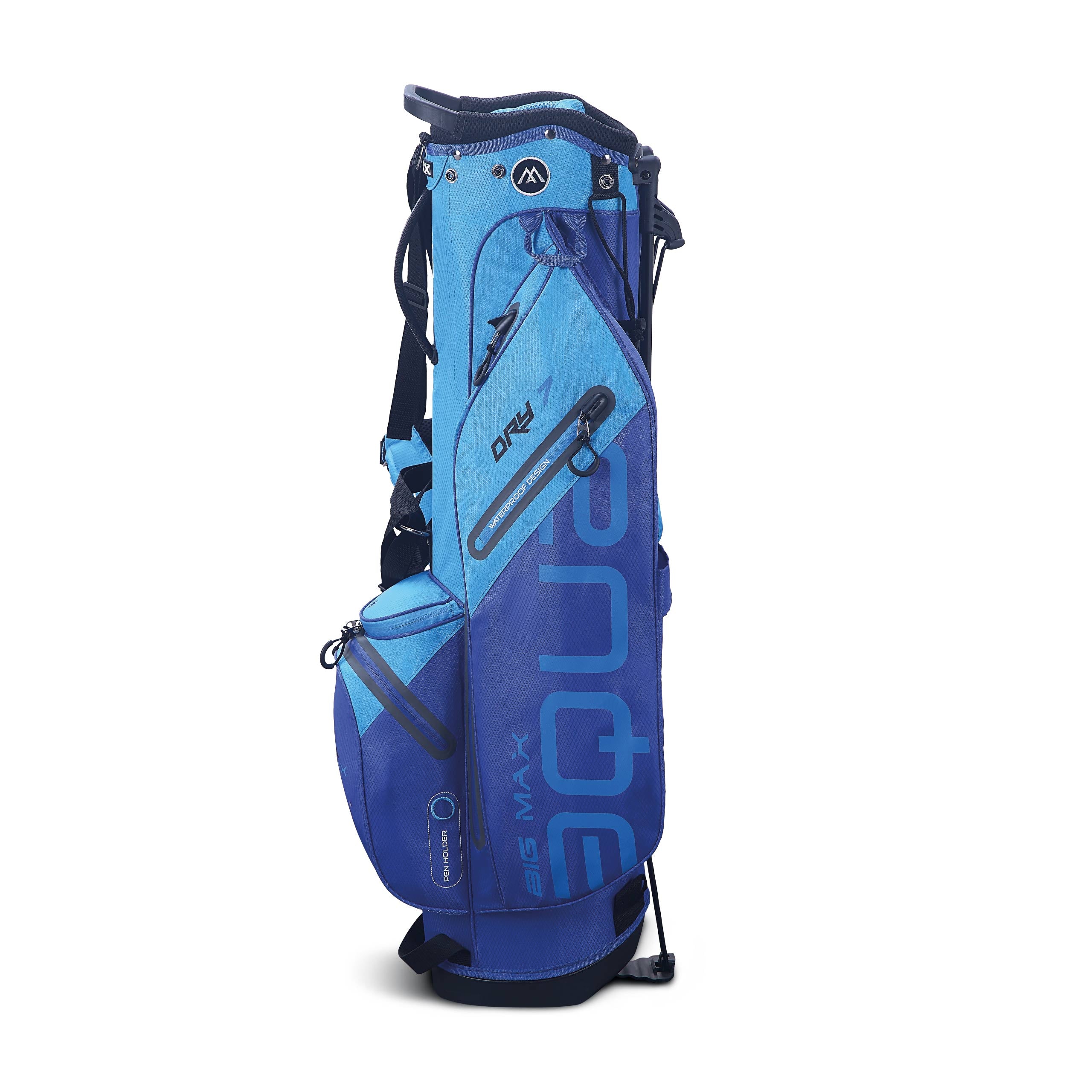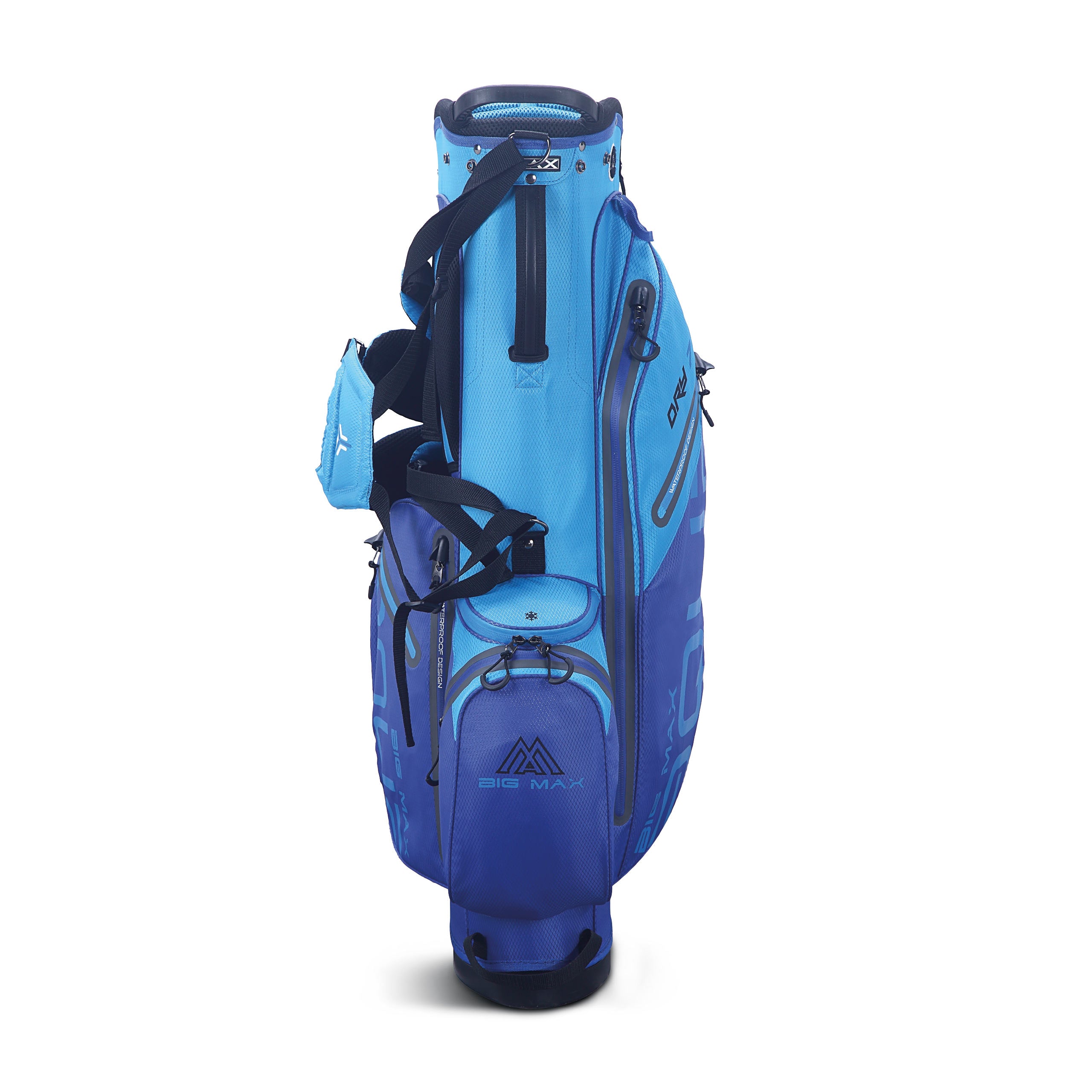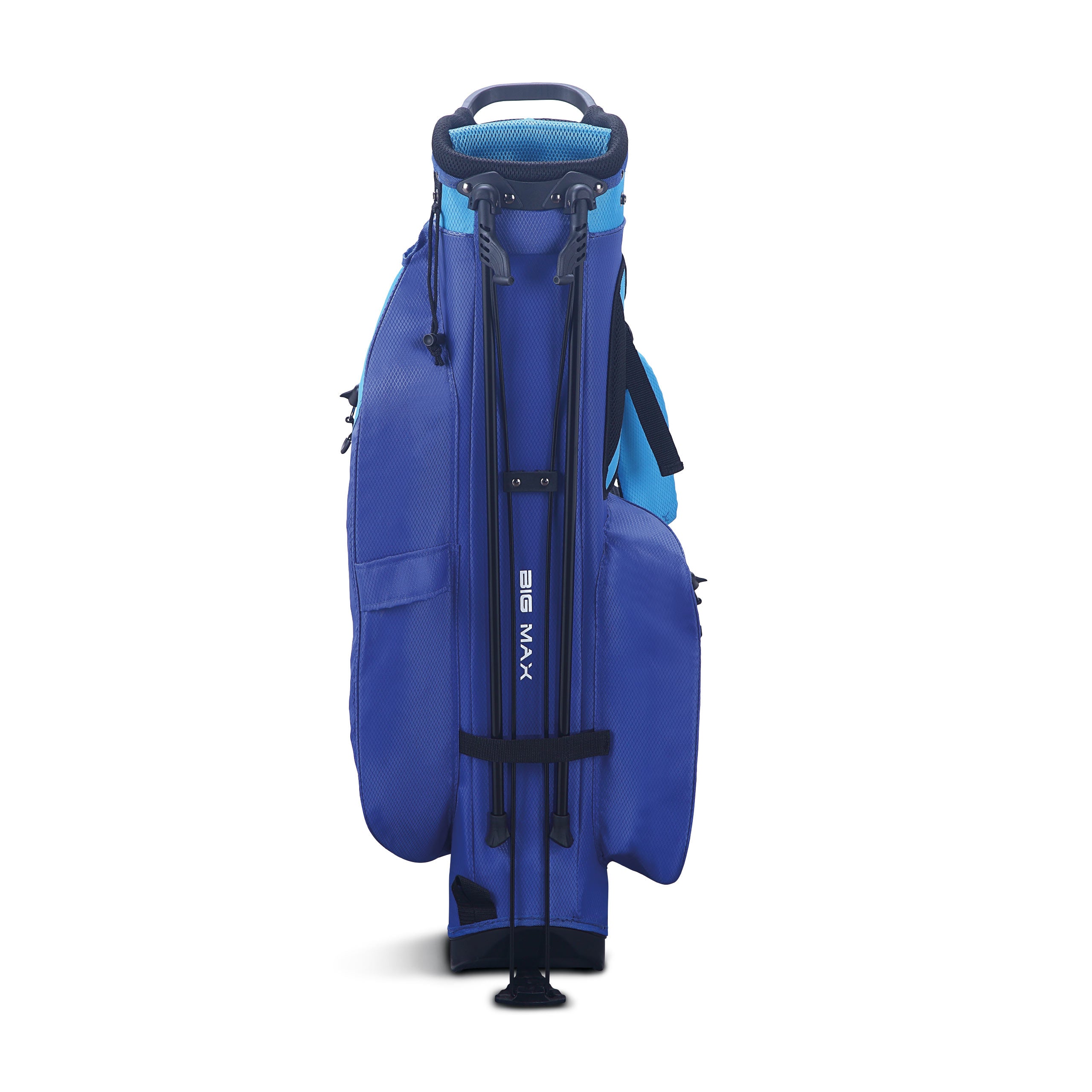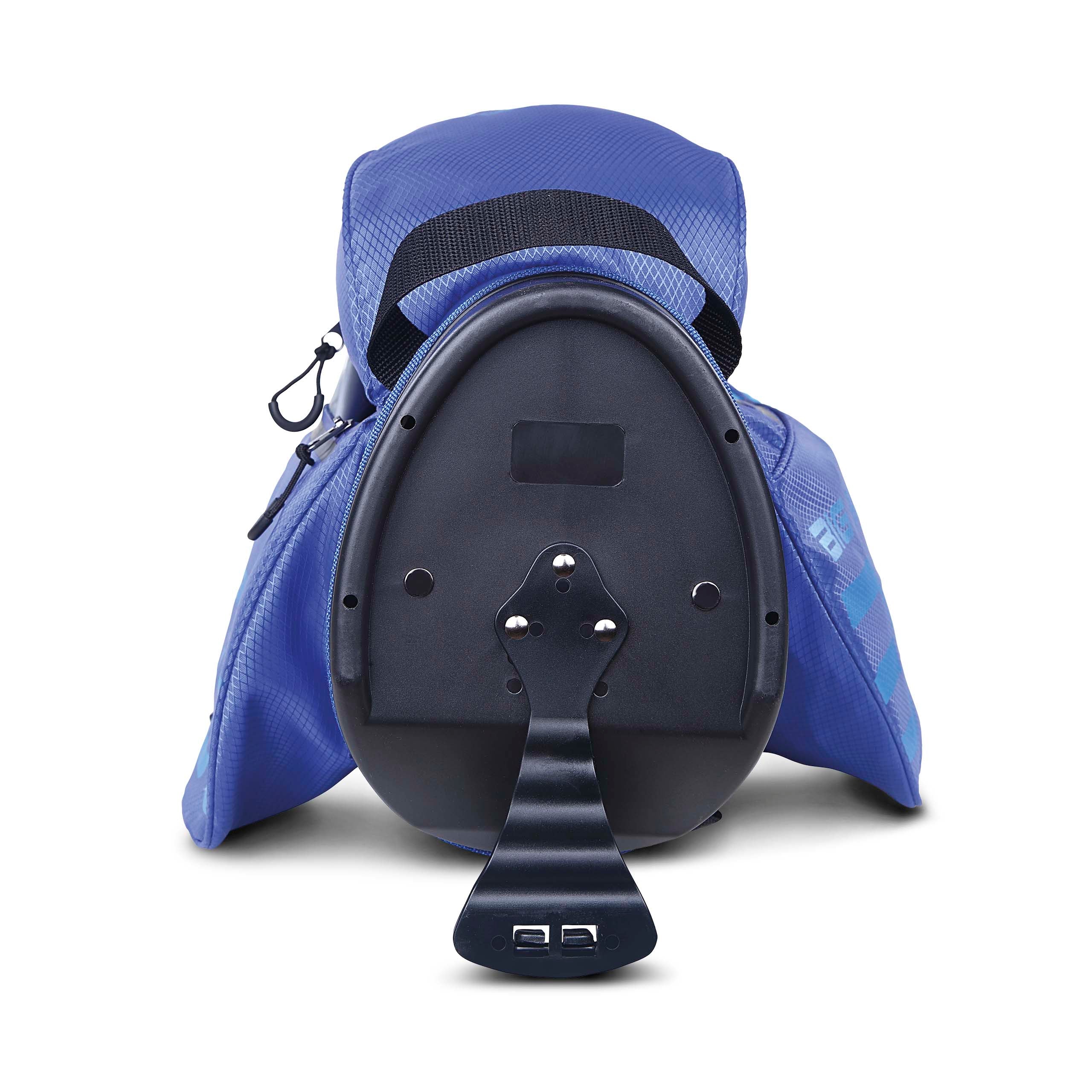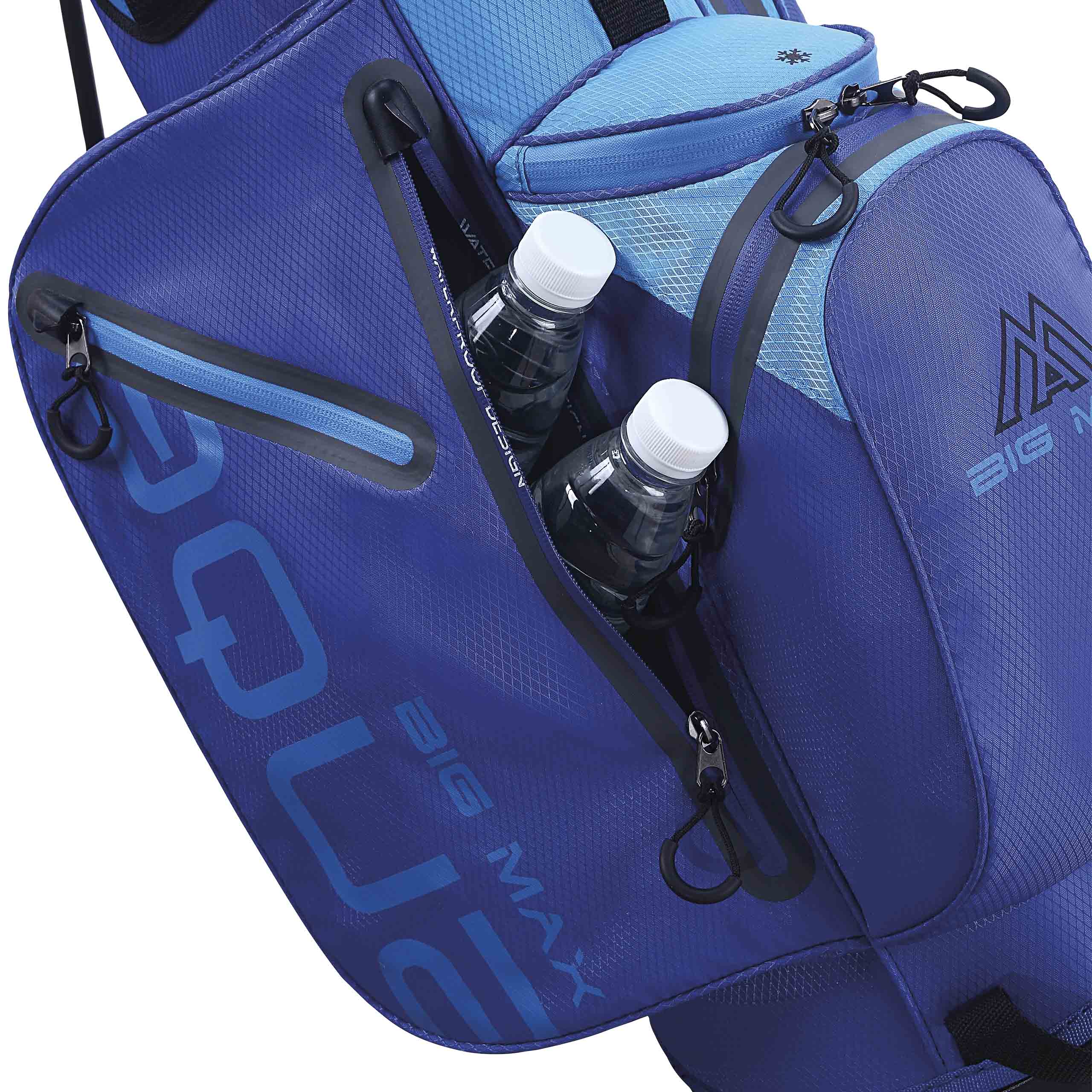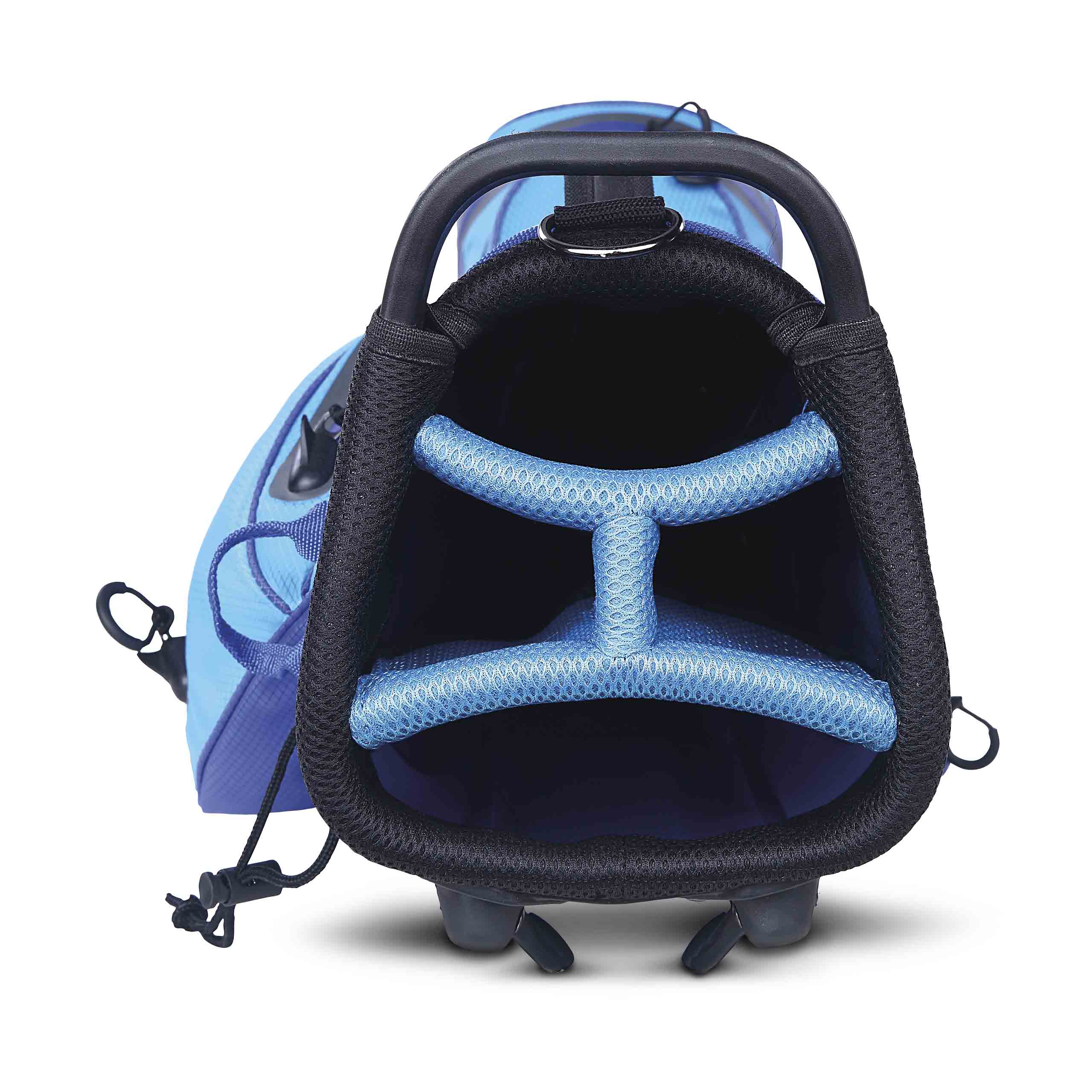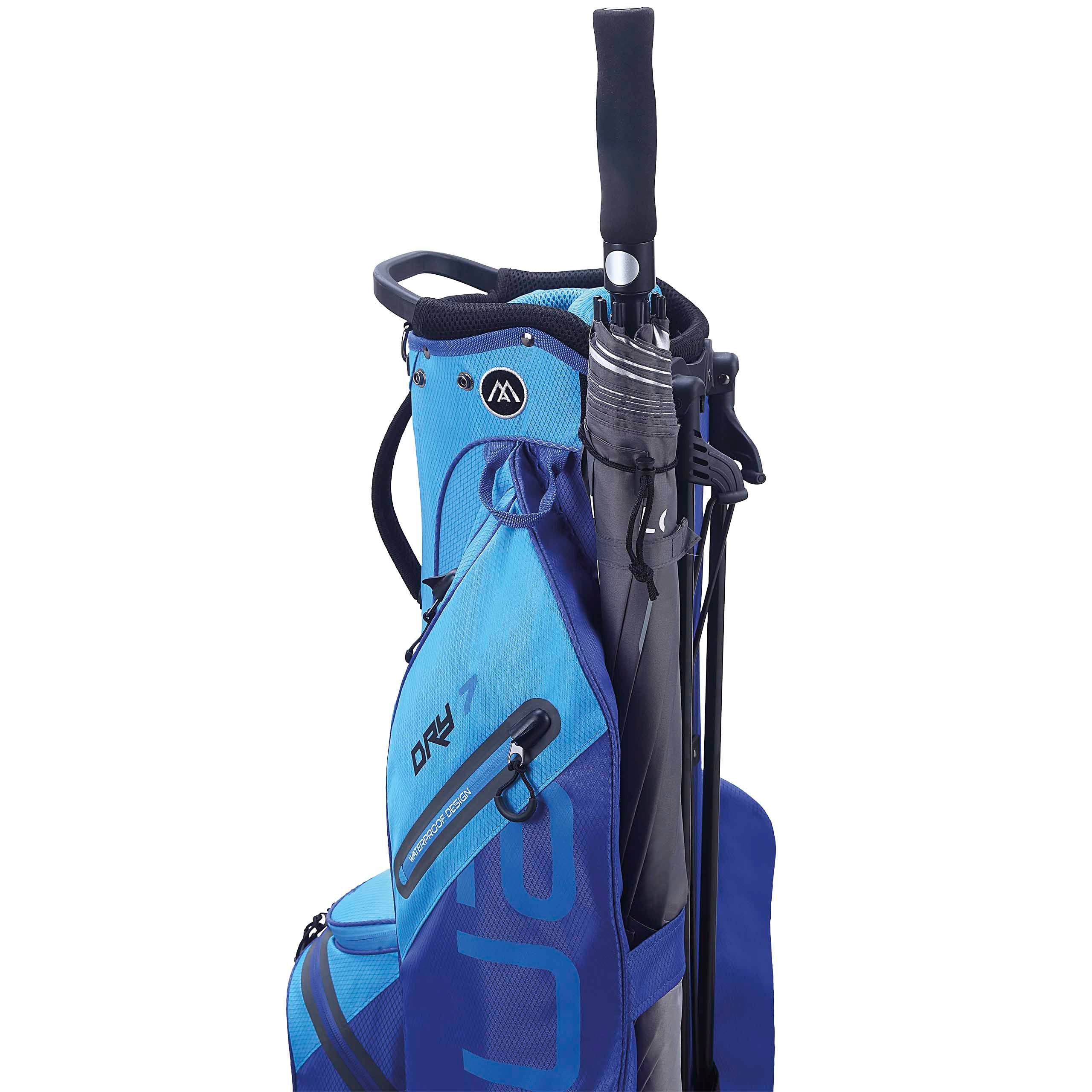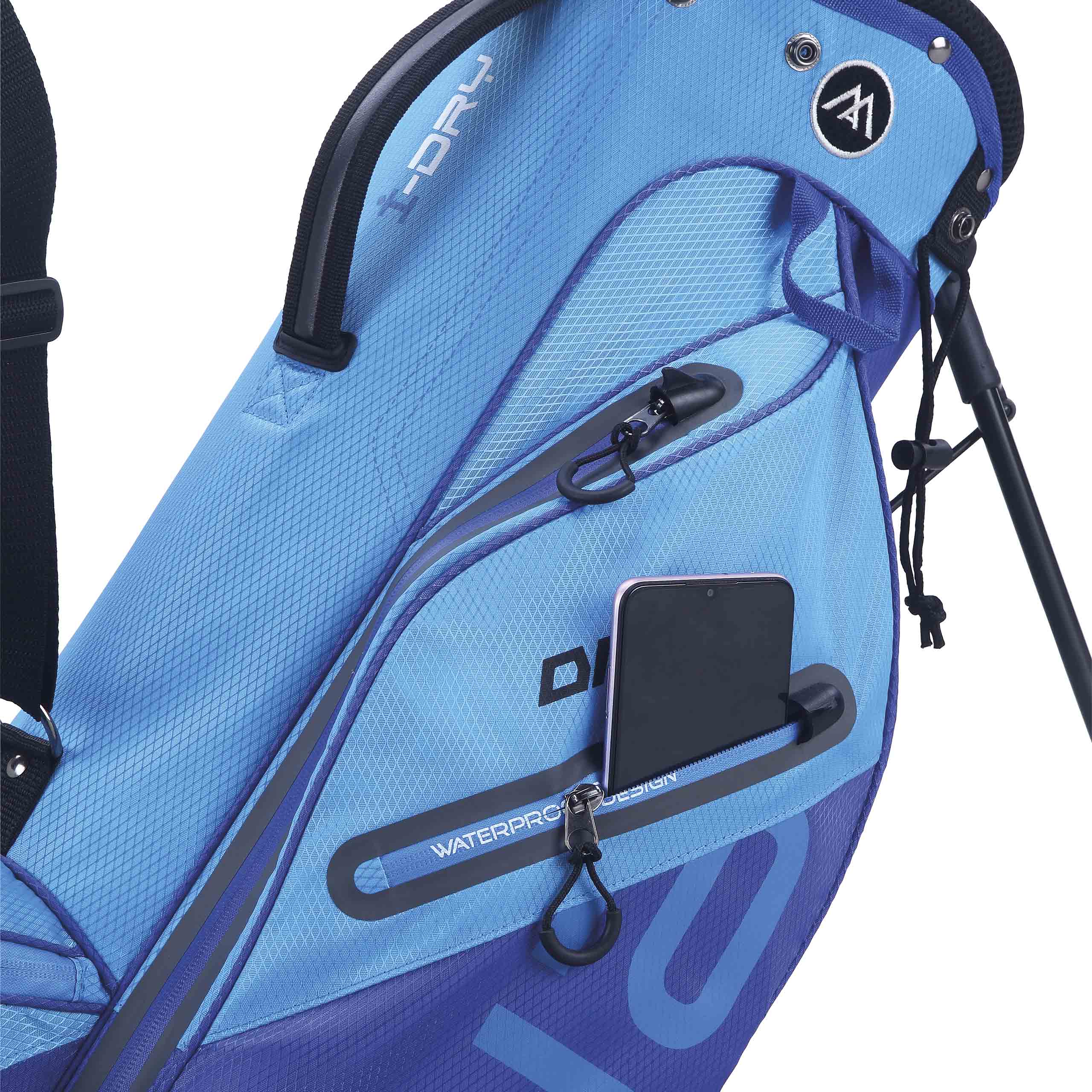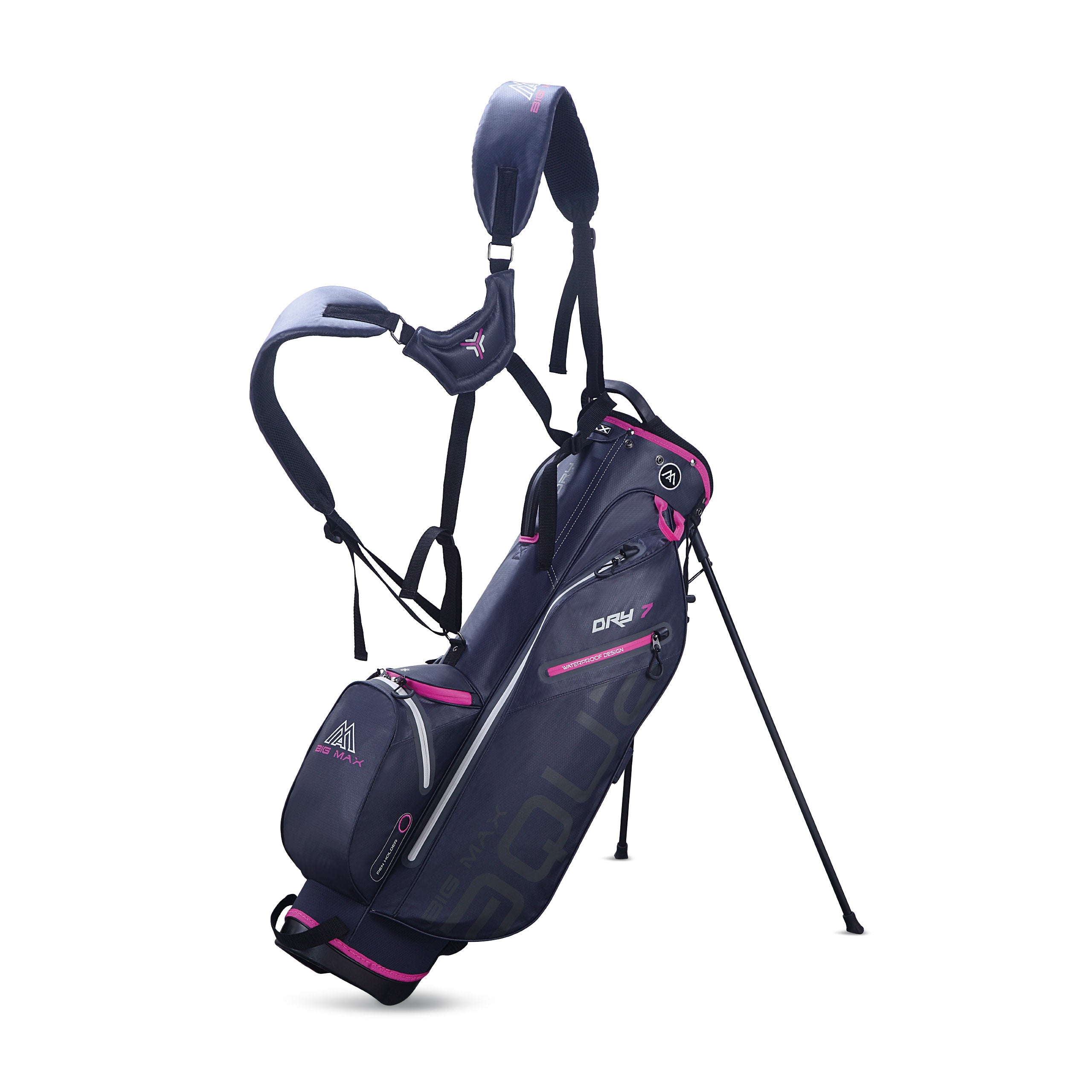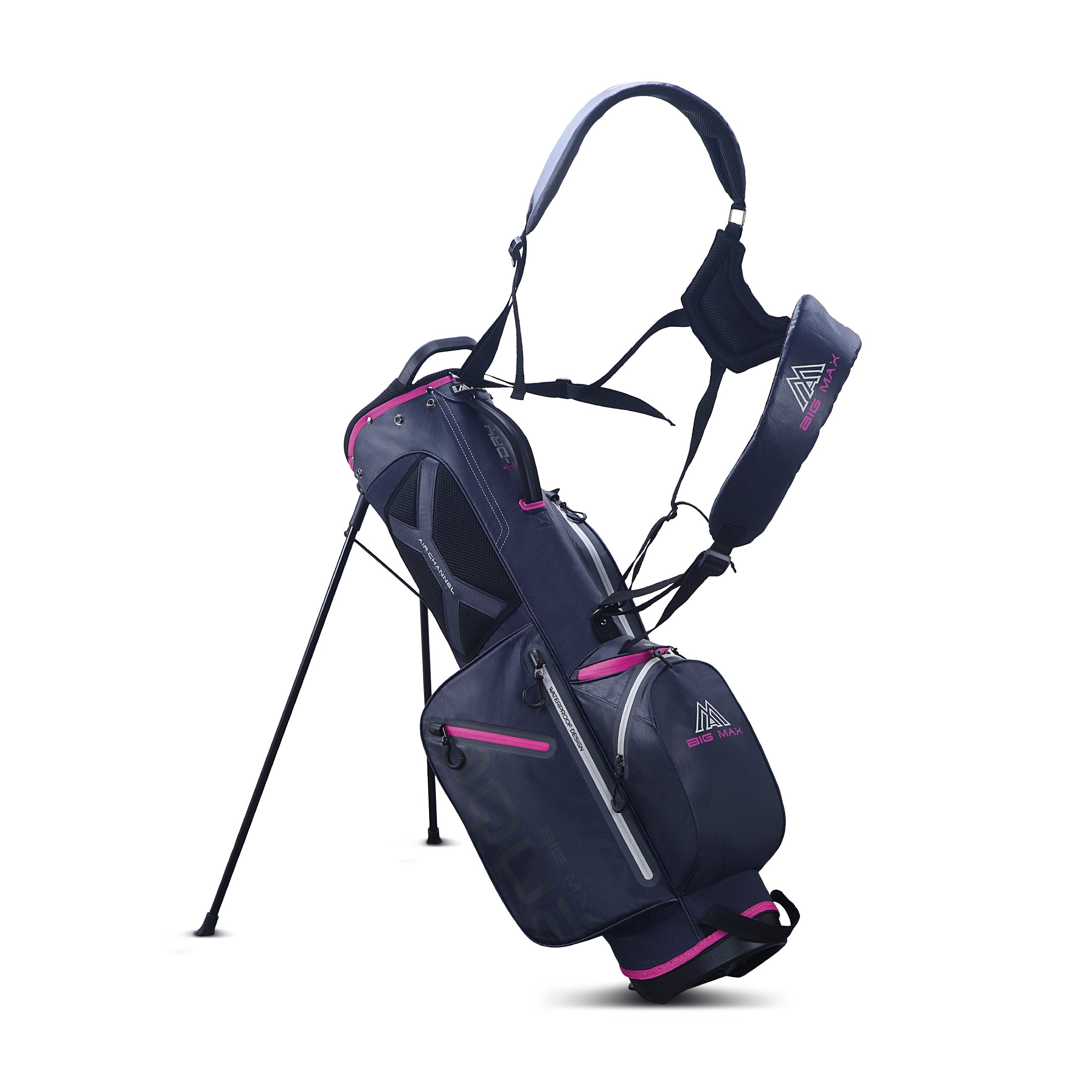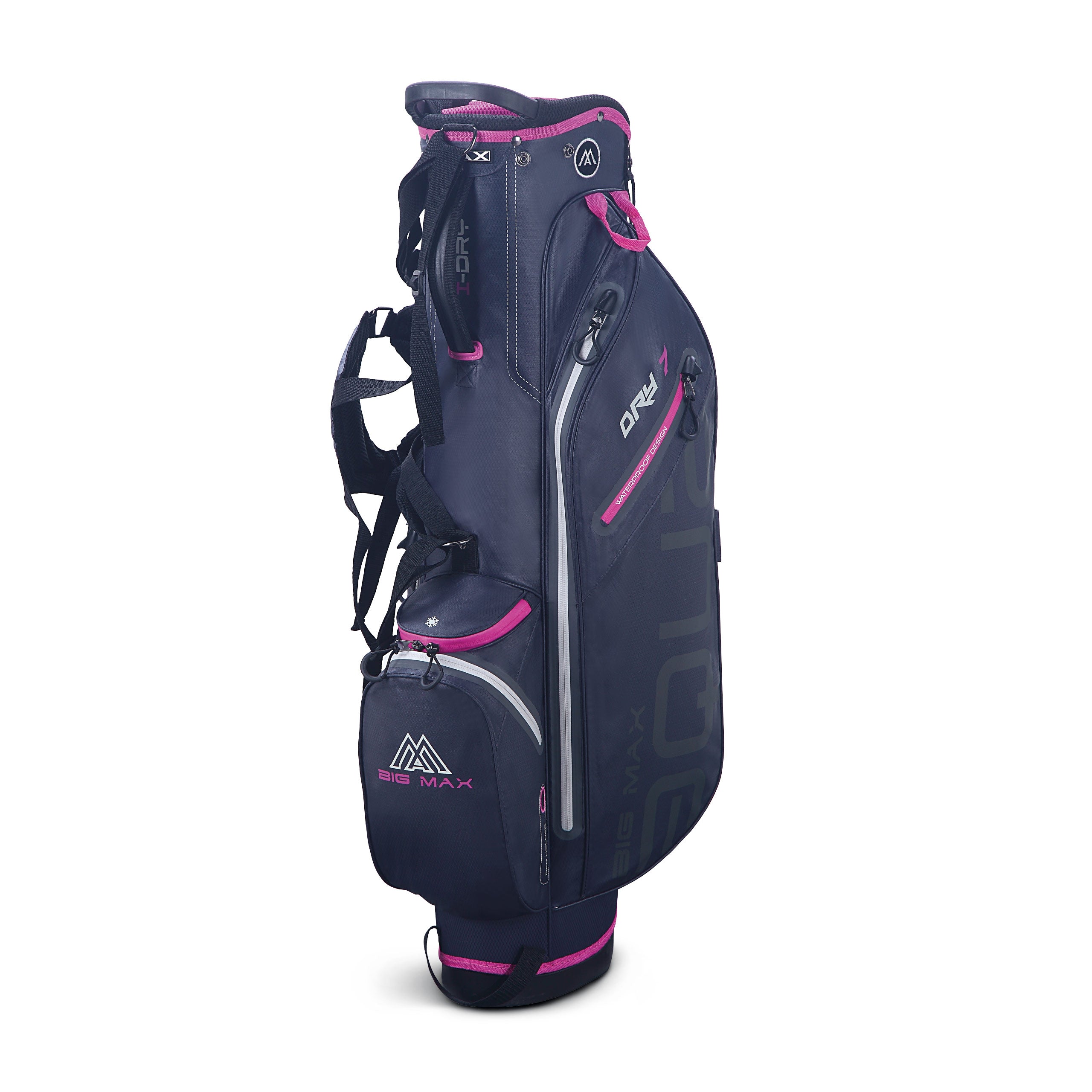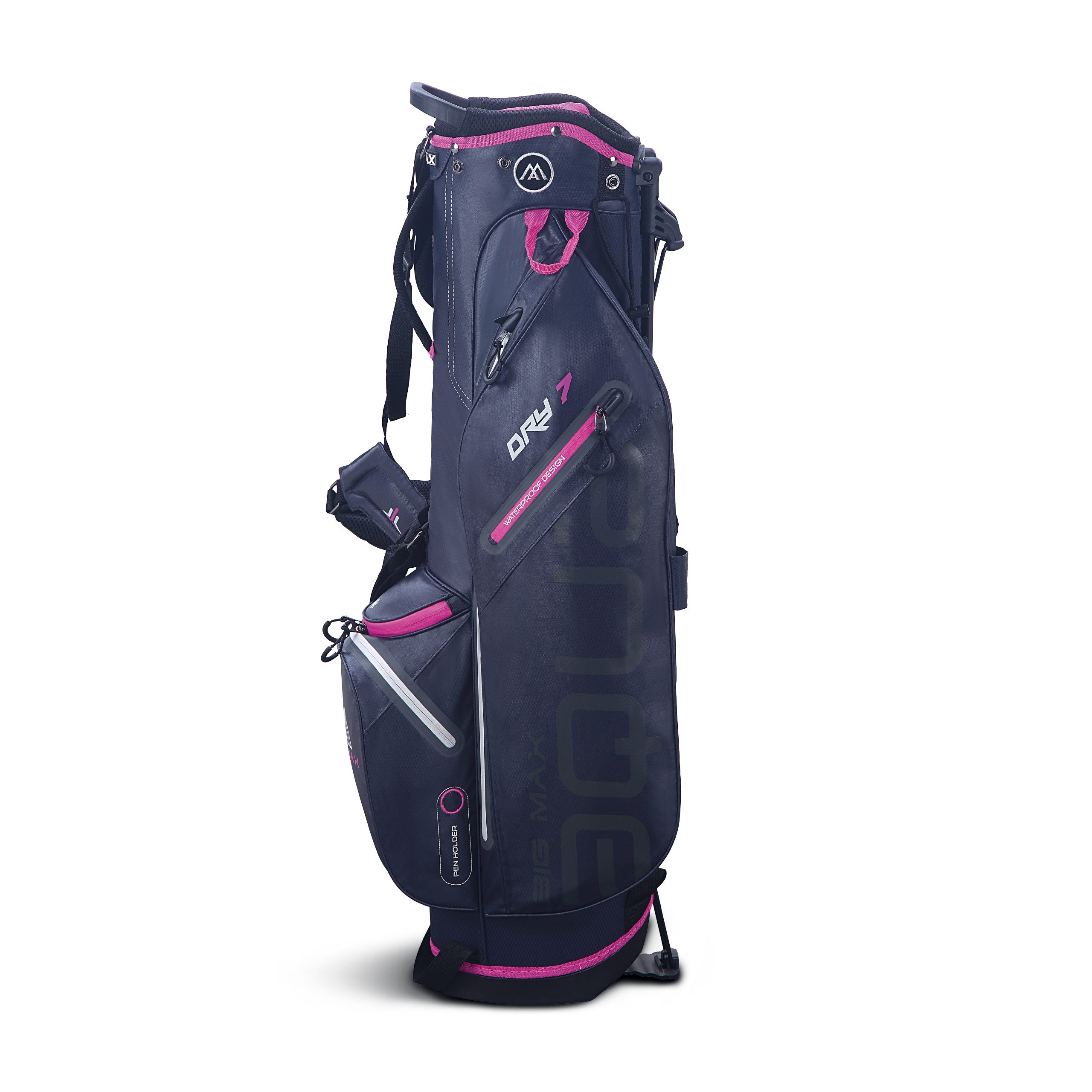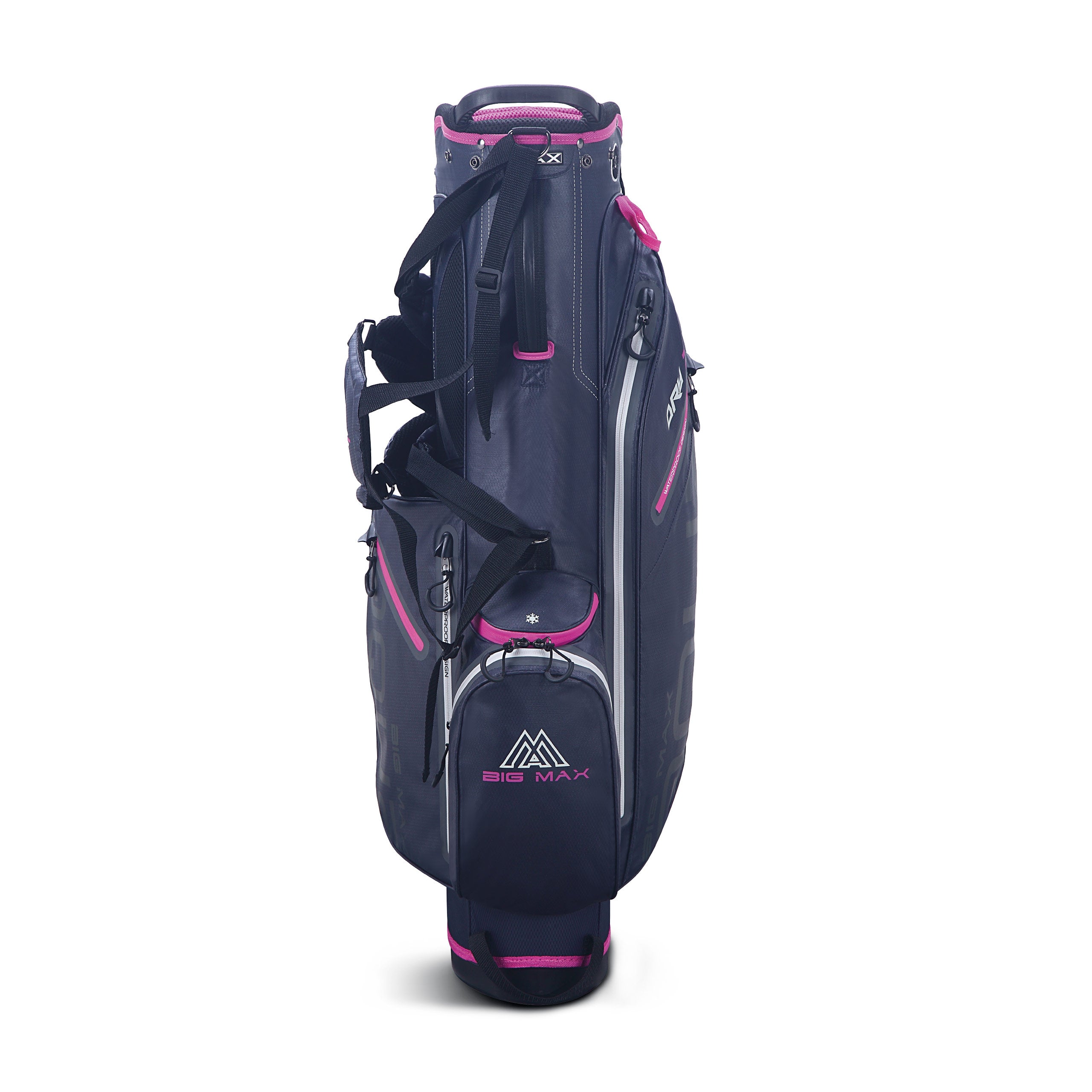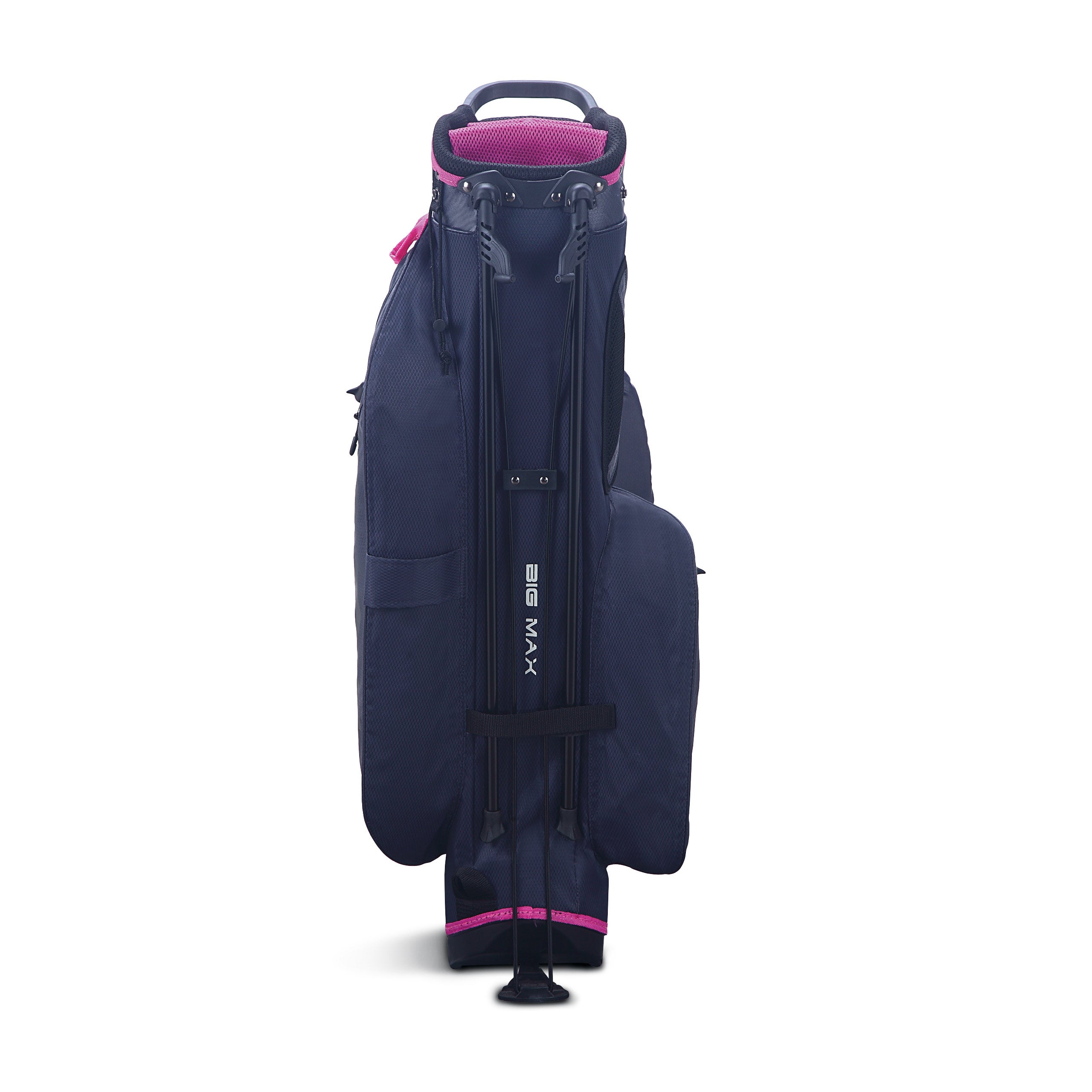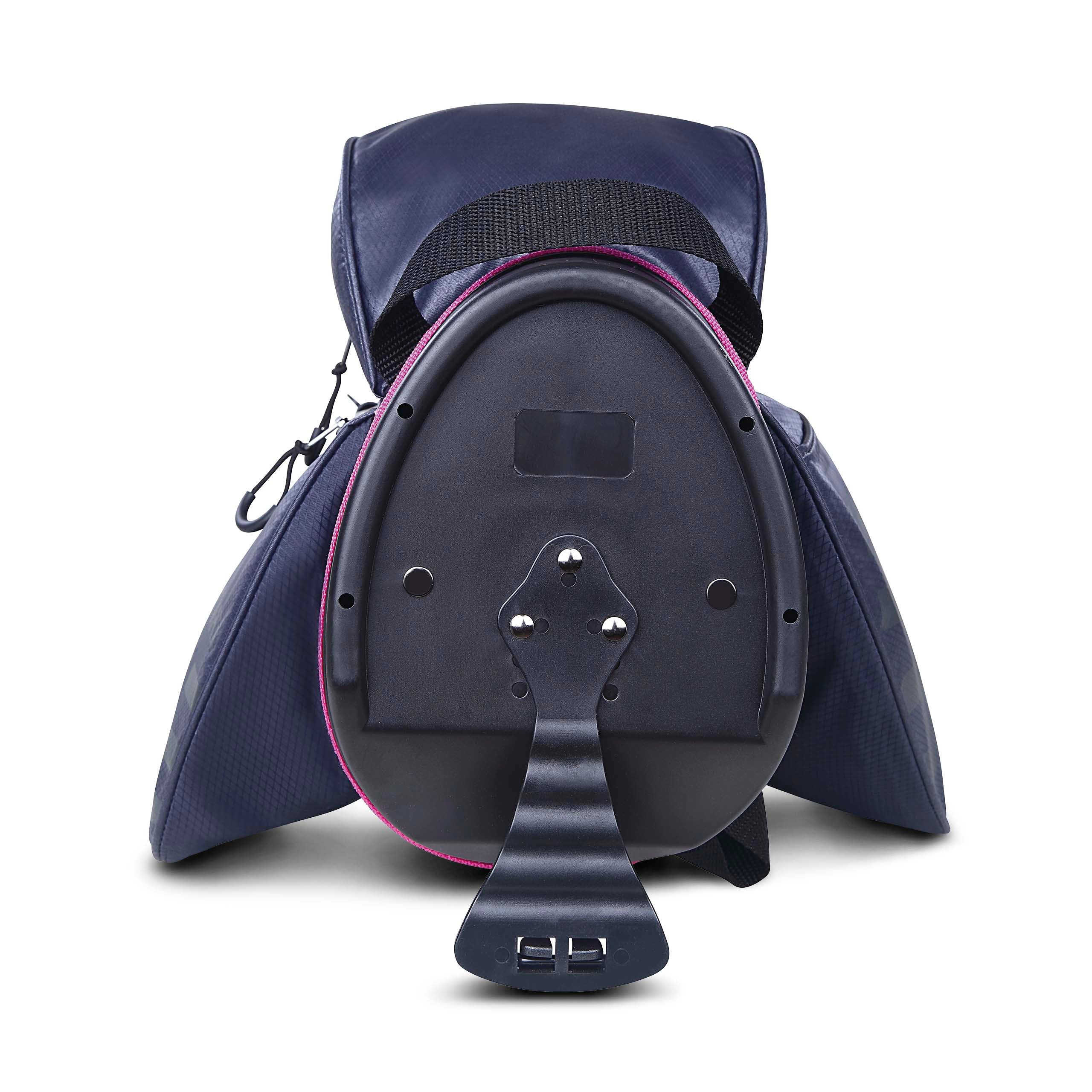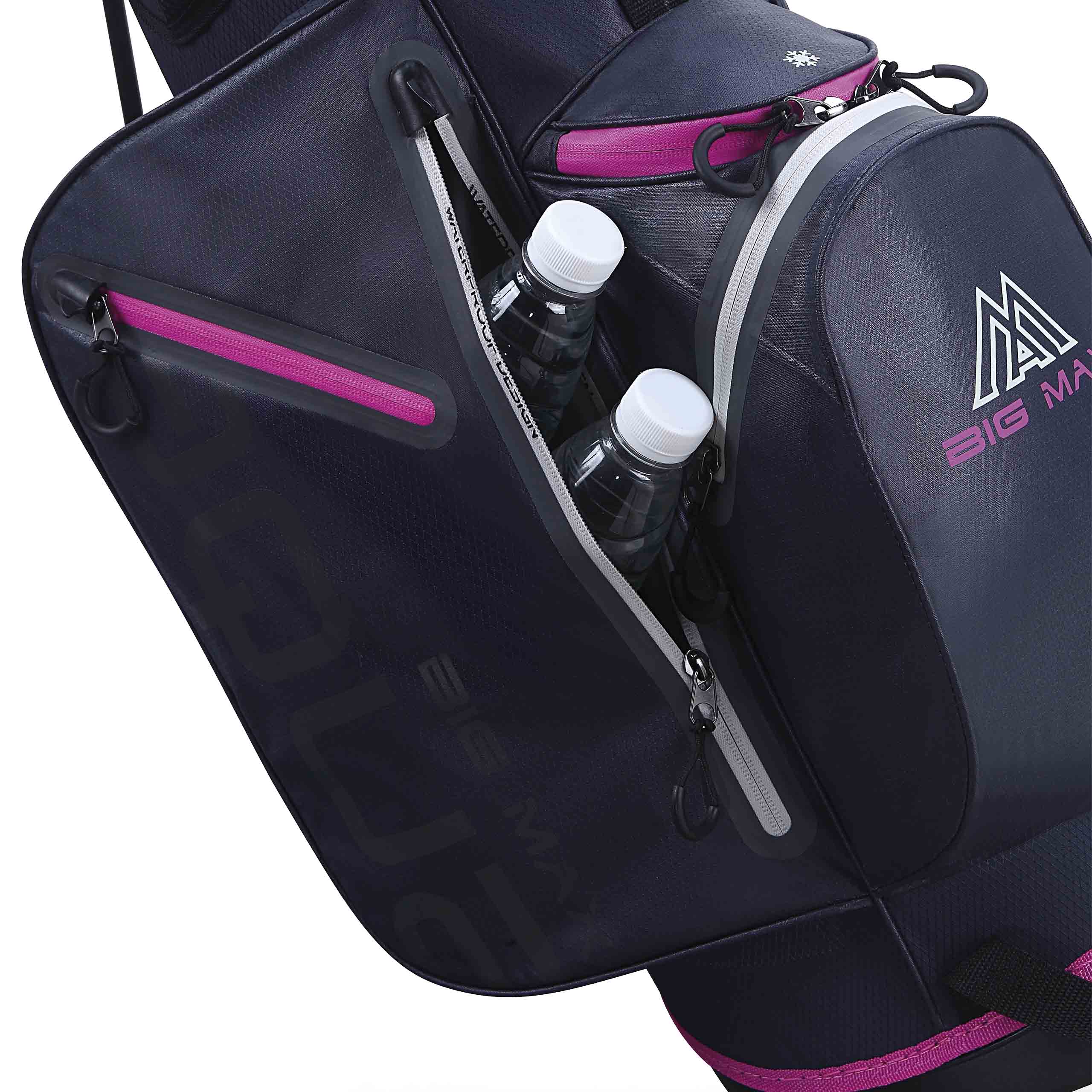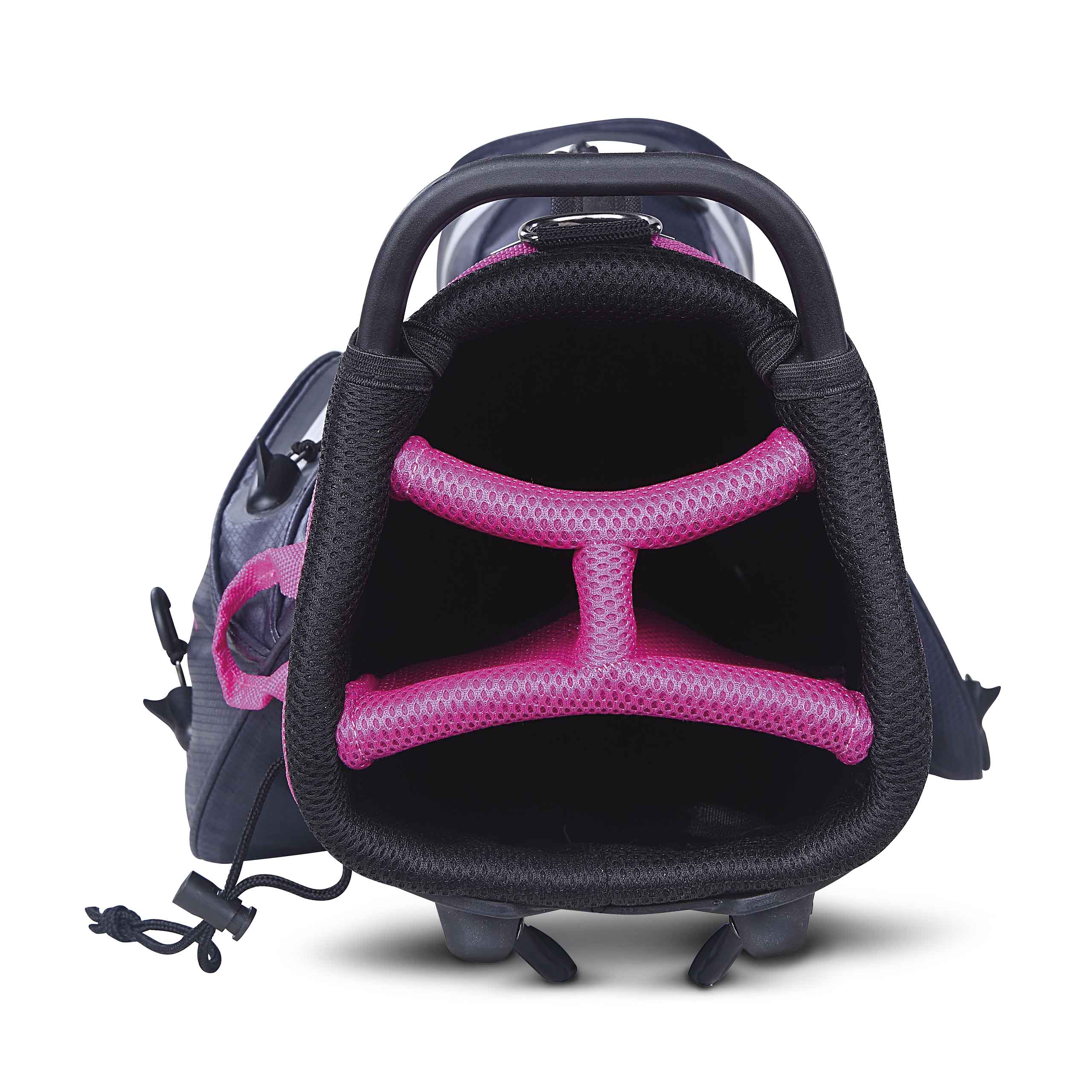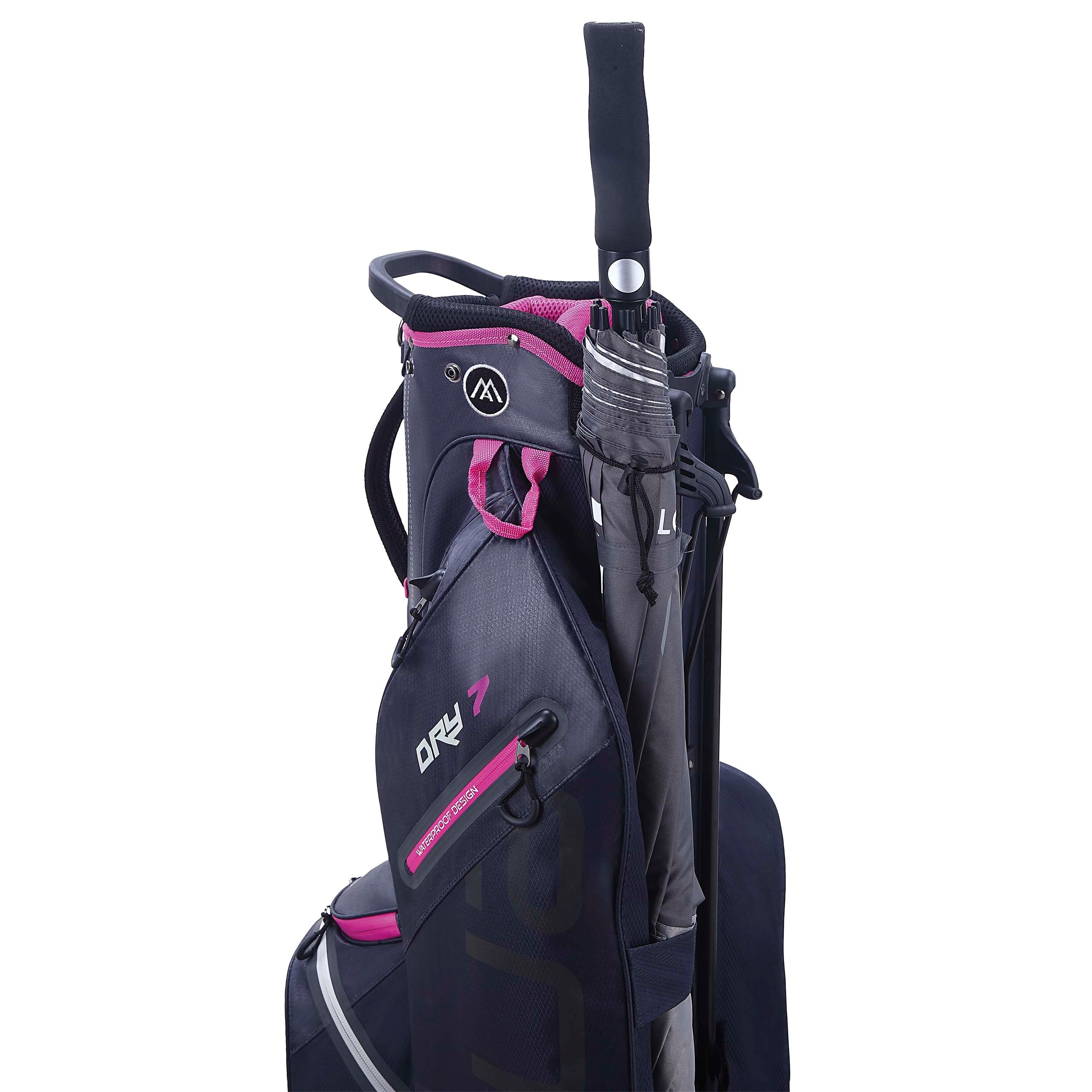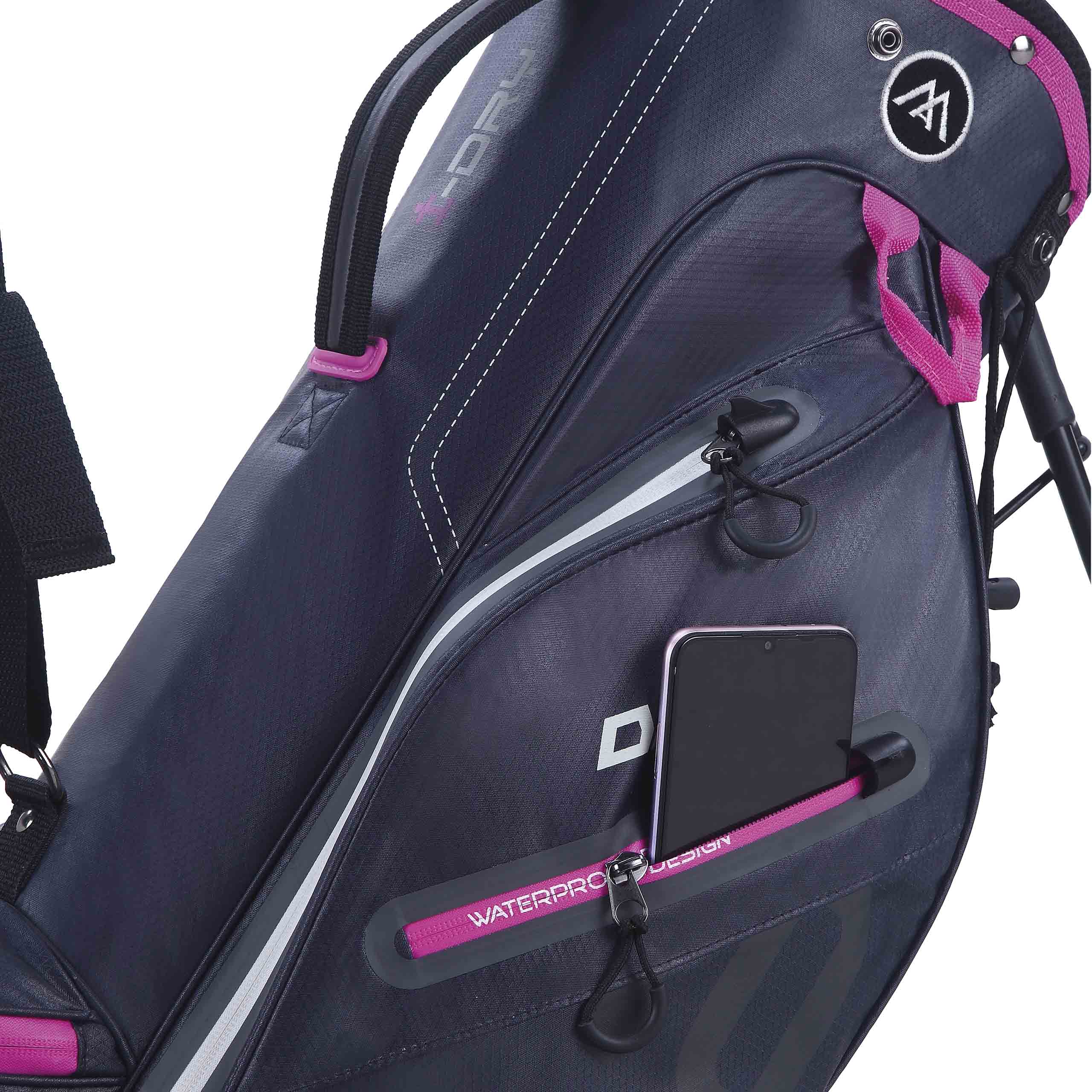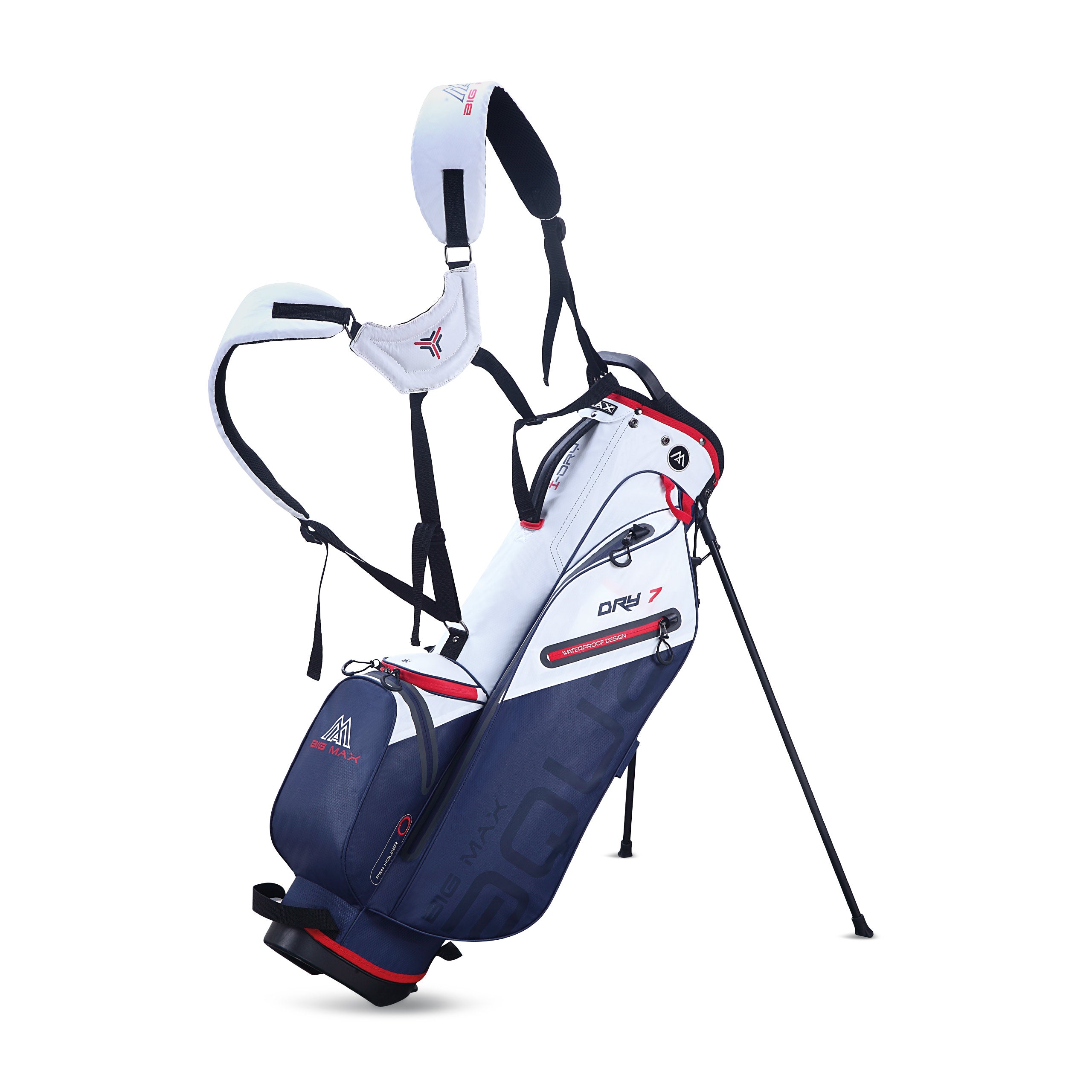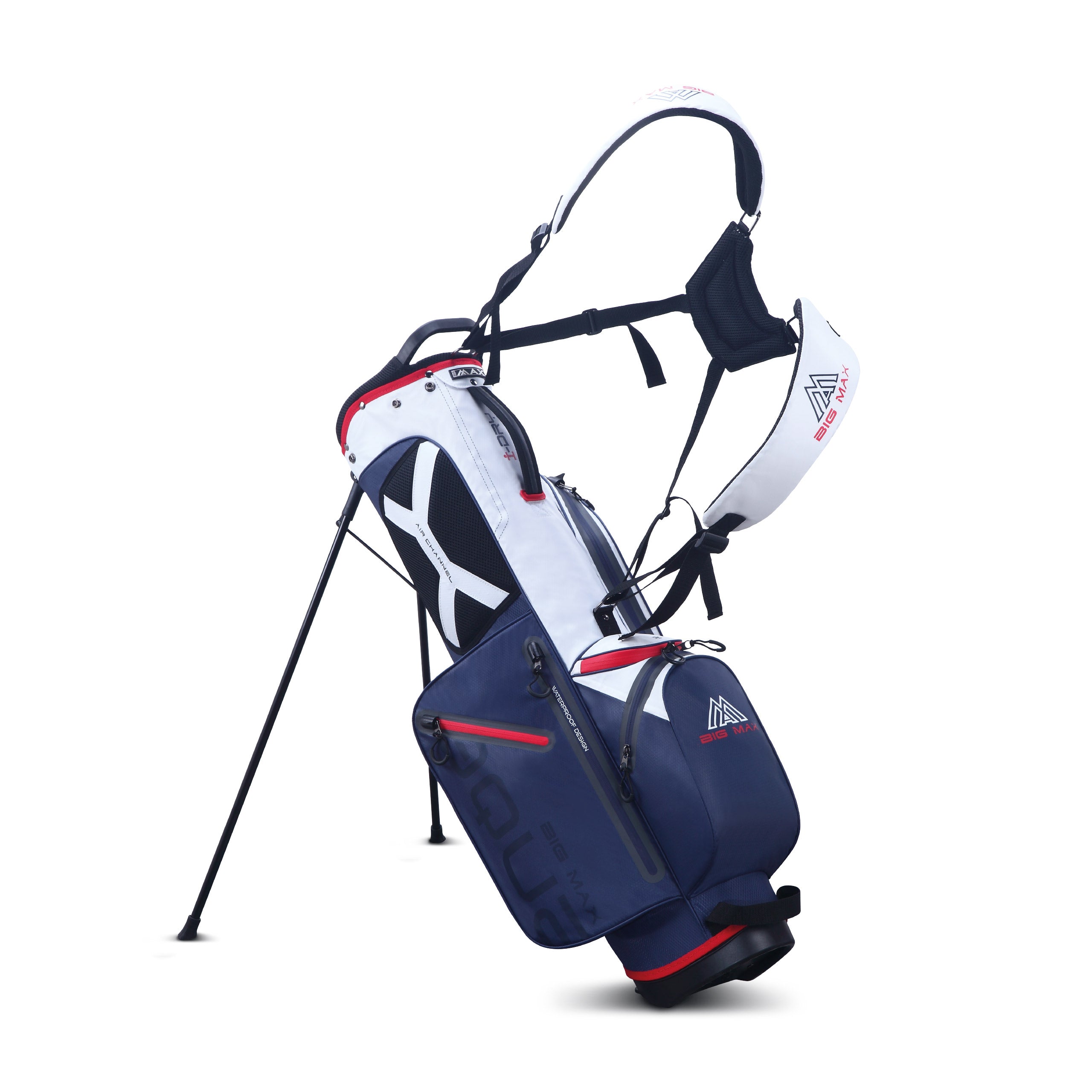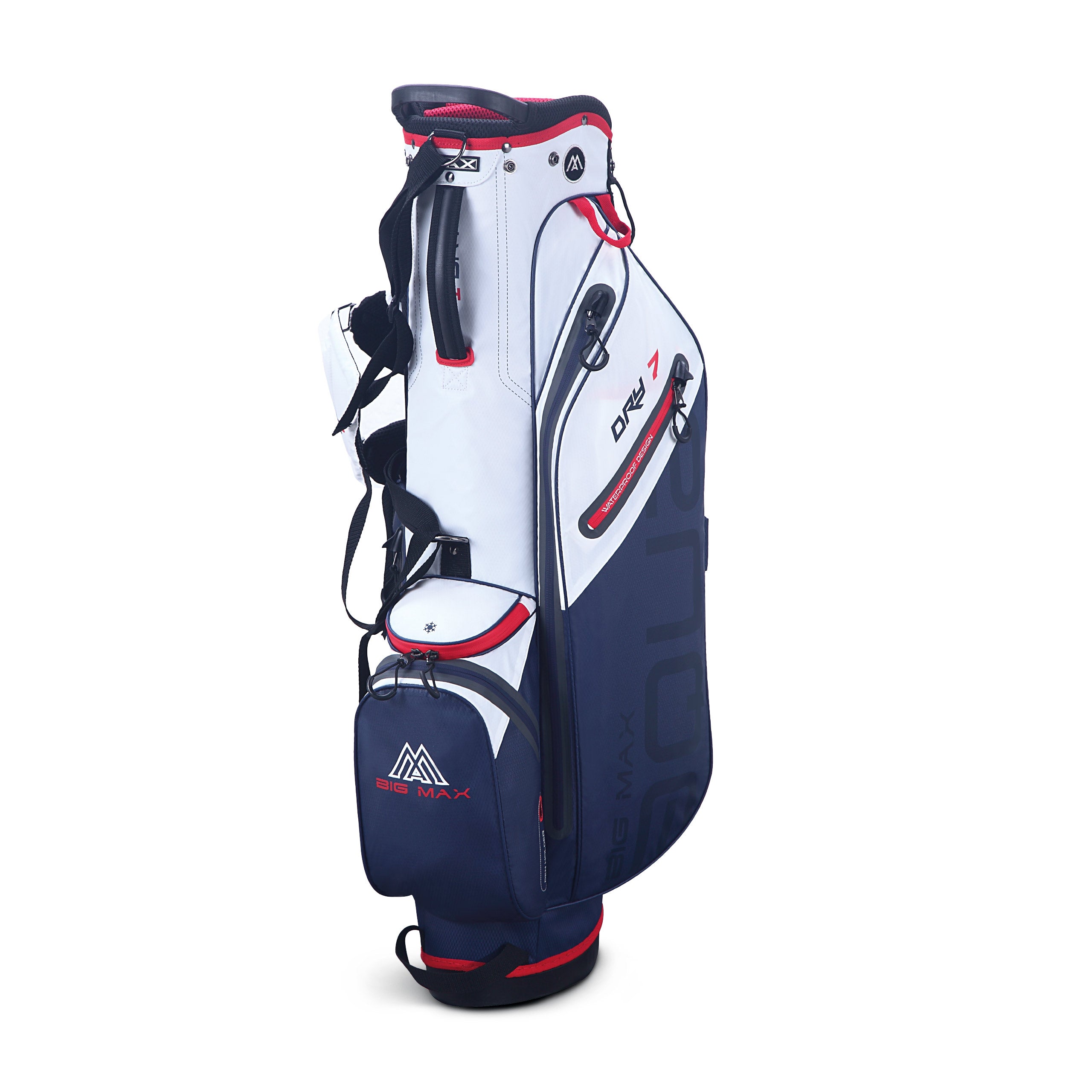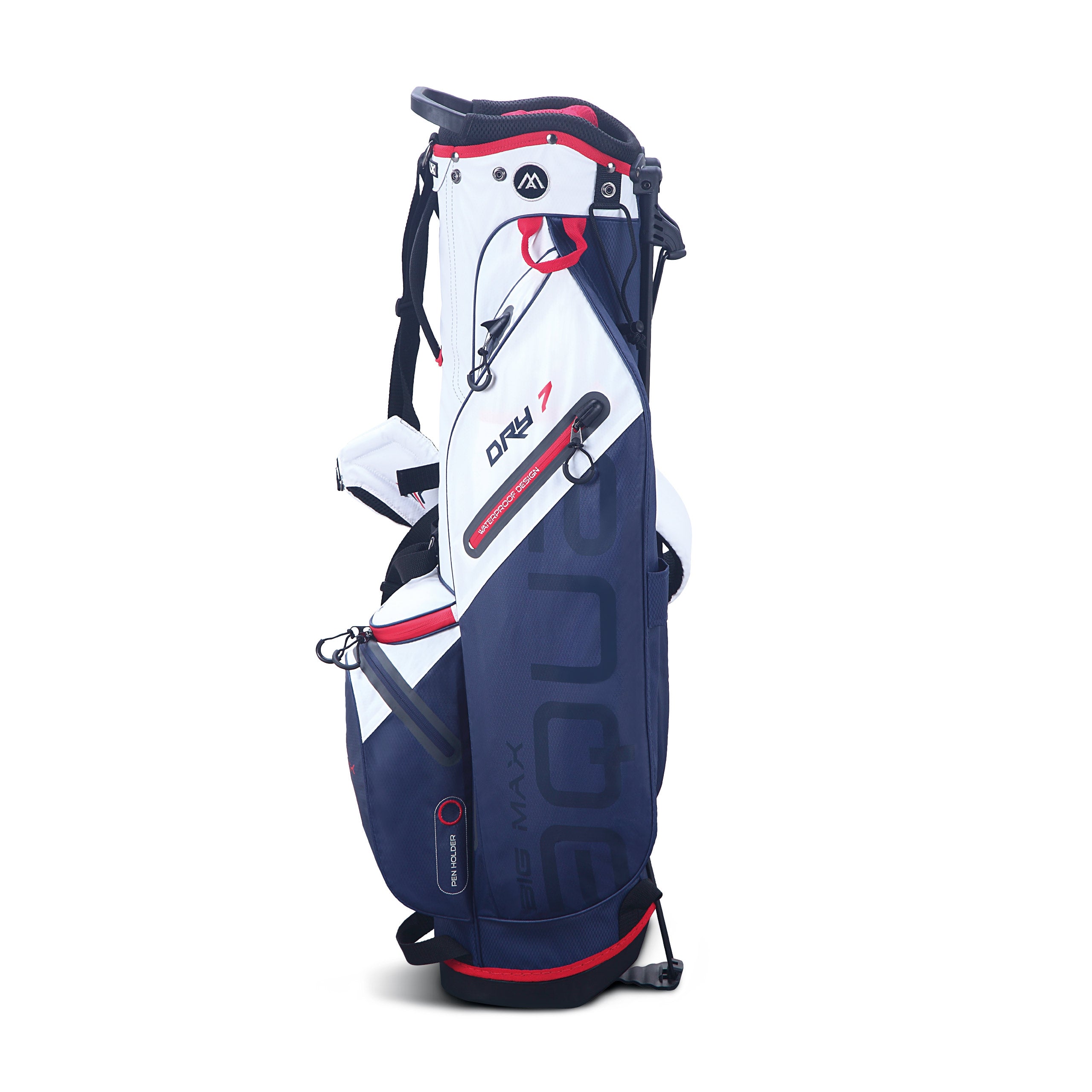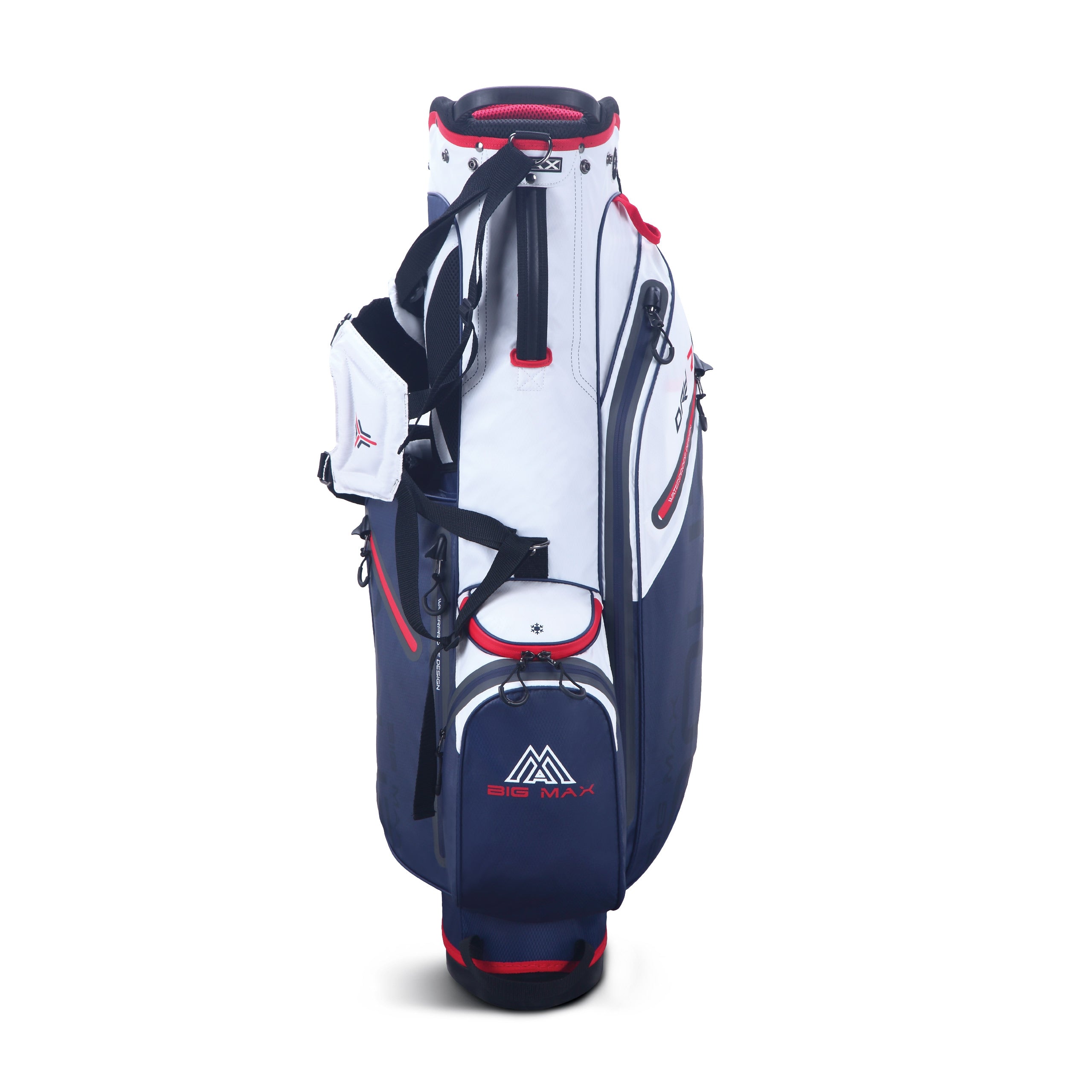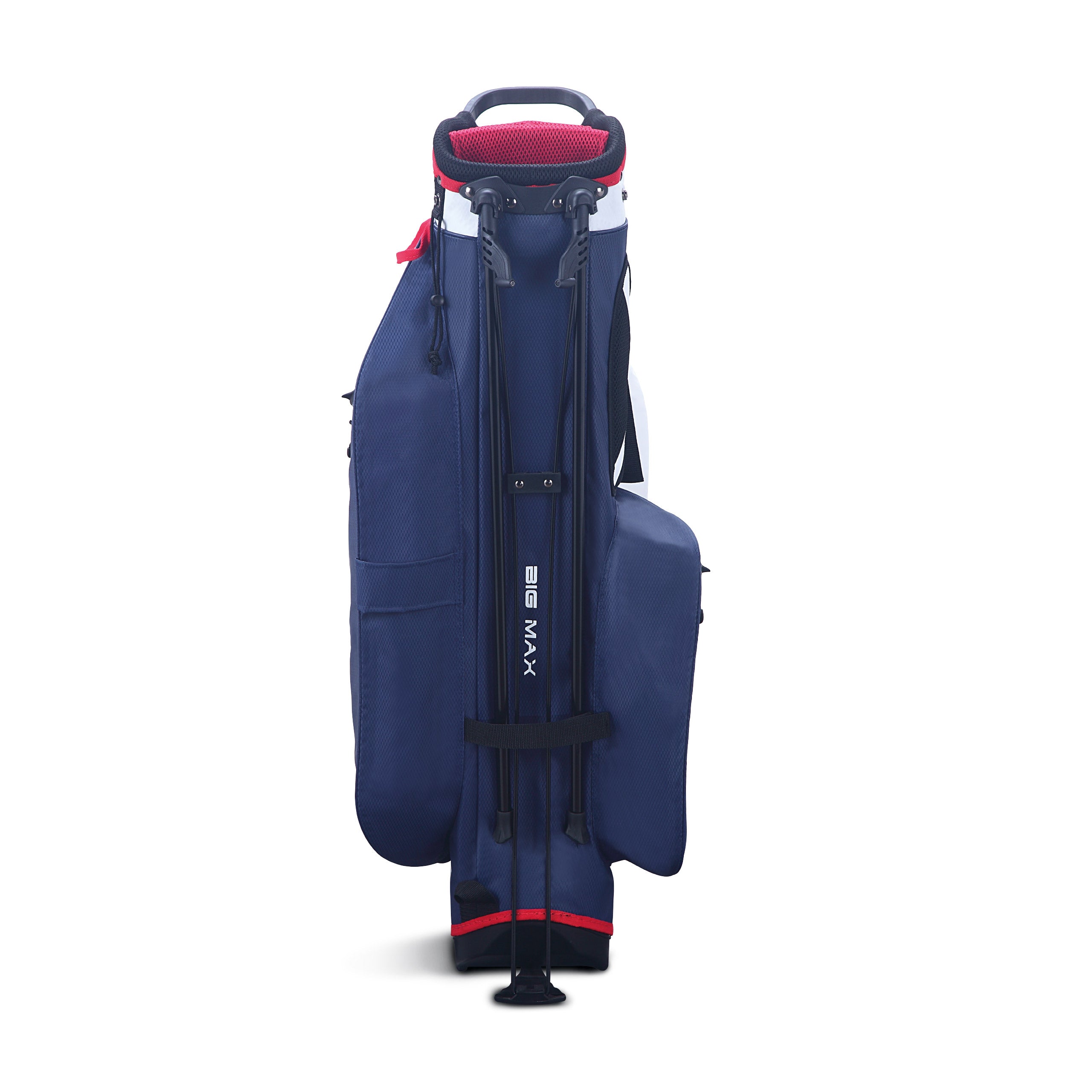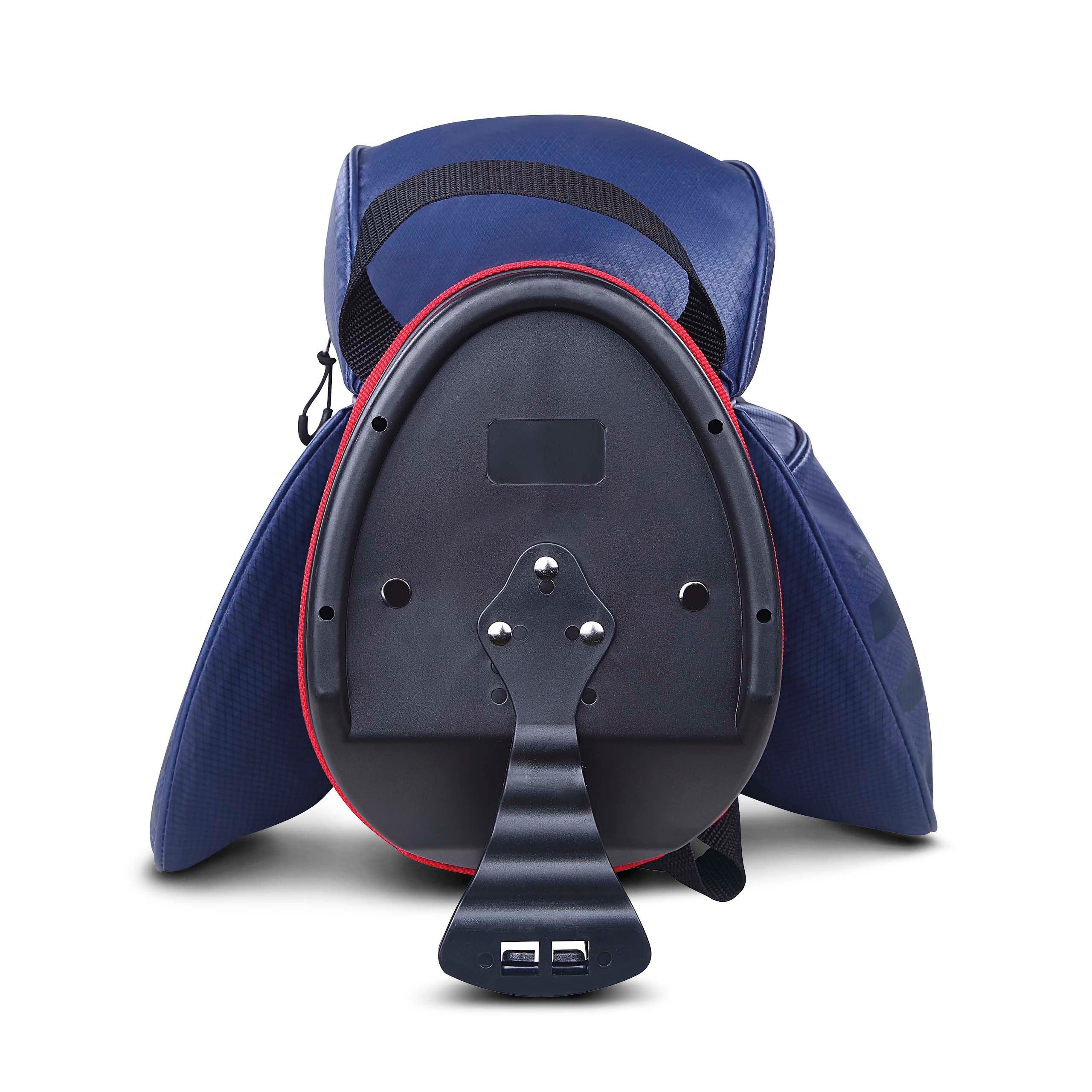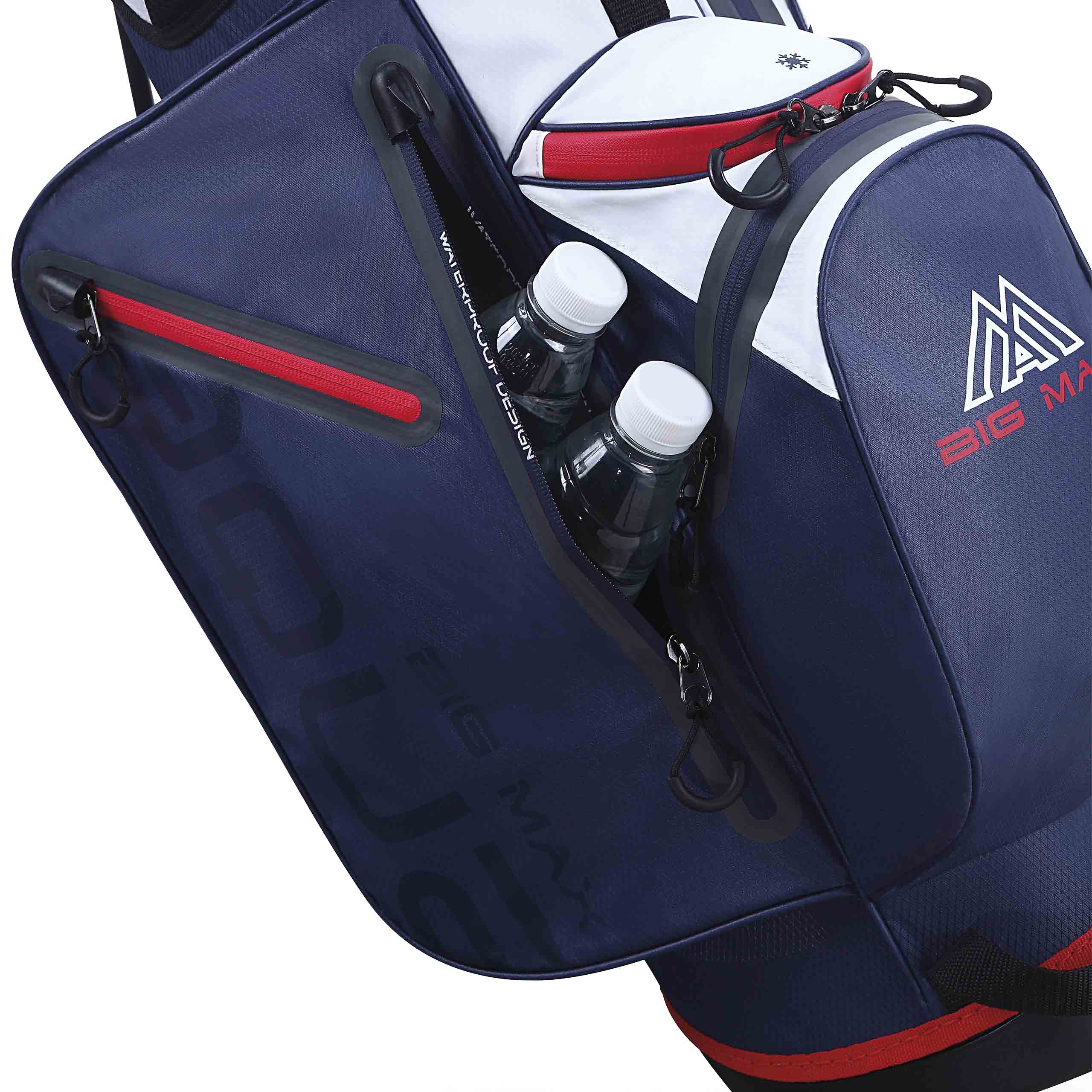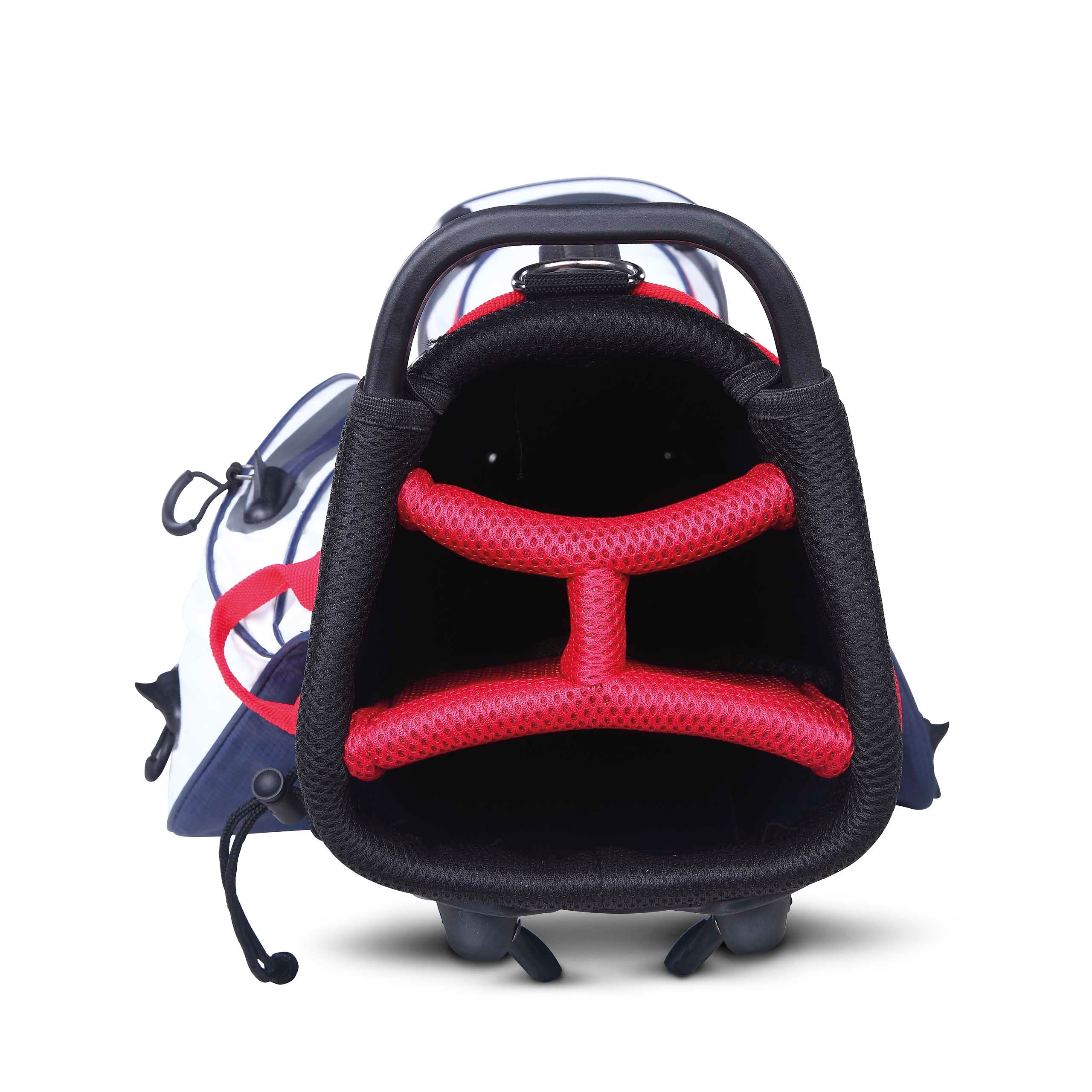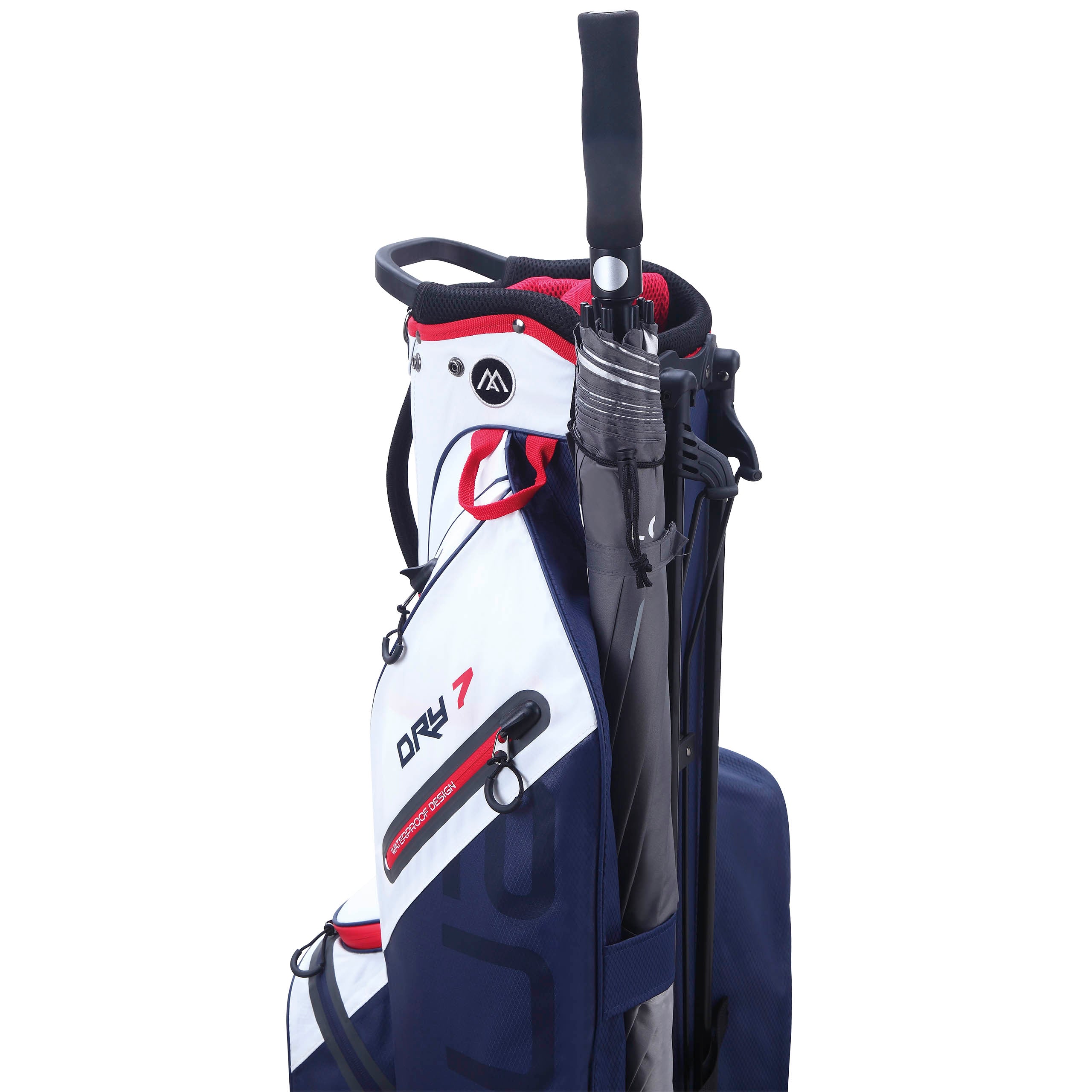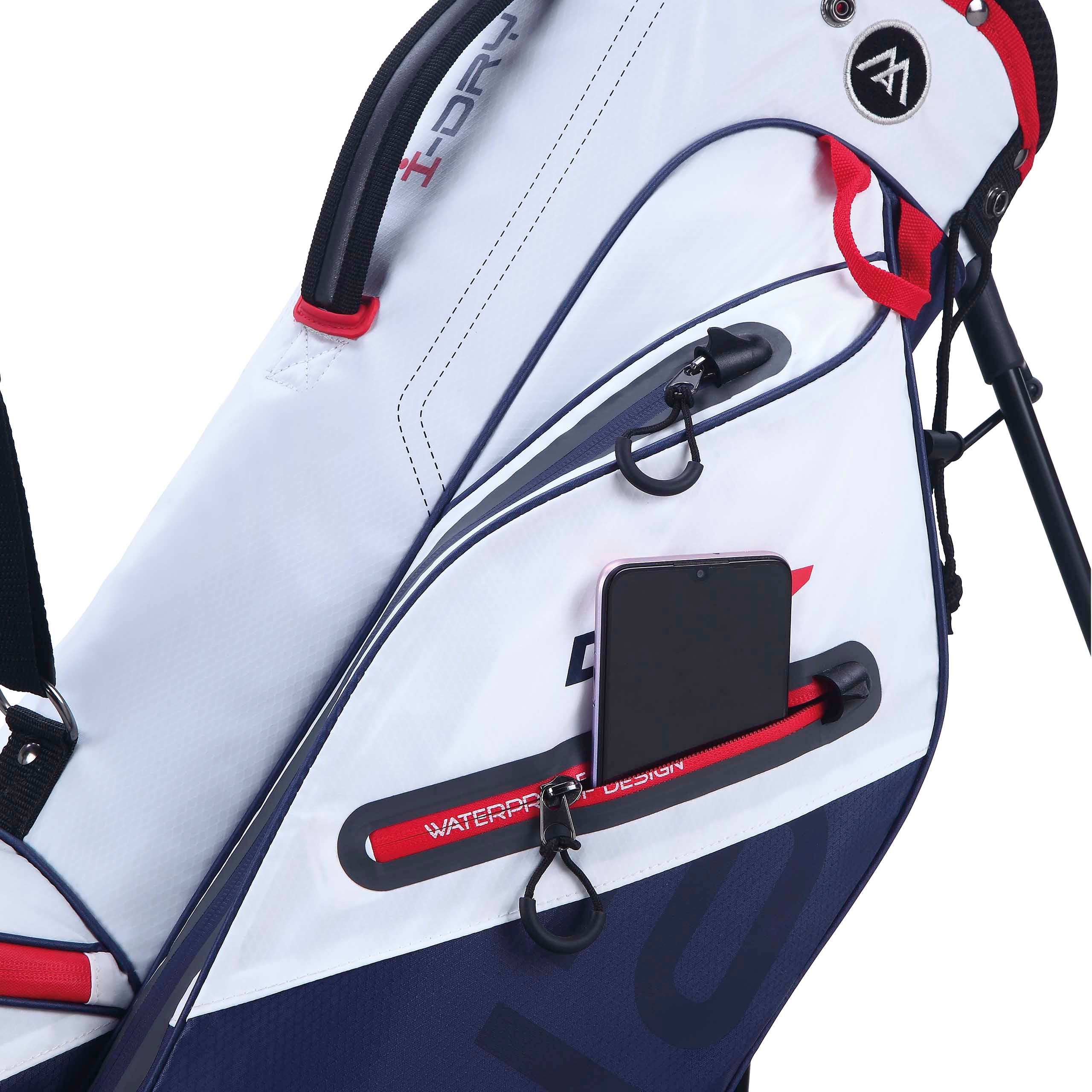 AQUA Seven G
---
The new AQUA Seven G is a small, 100% waterproof winter bag for the driving range or a 9-hole round. It offers a larger oversized winter top for more comfort and space and holds 4 more racquets than traditional bags in this category. The Aqua Seven G can even replace a fully equipped stand bag because it has 6 easily accessible storage compartments including a cooling compartment - an ideal travel companion.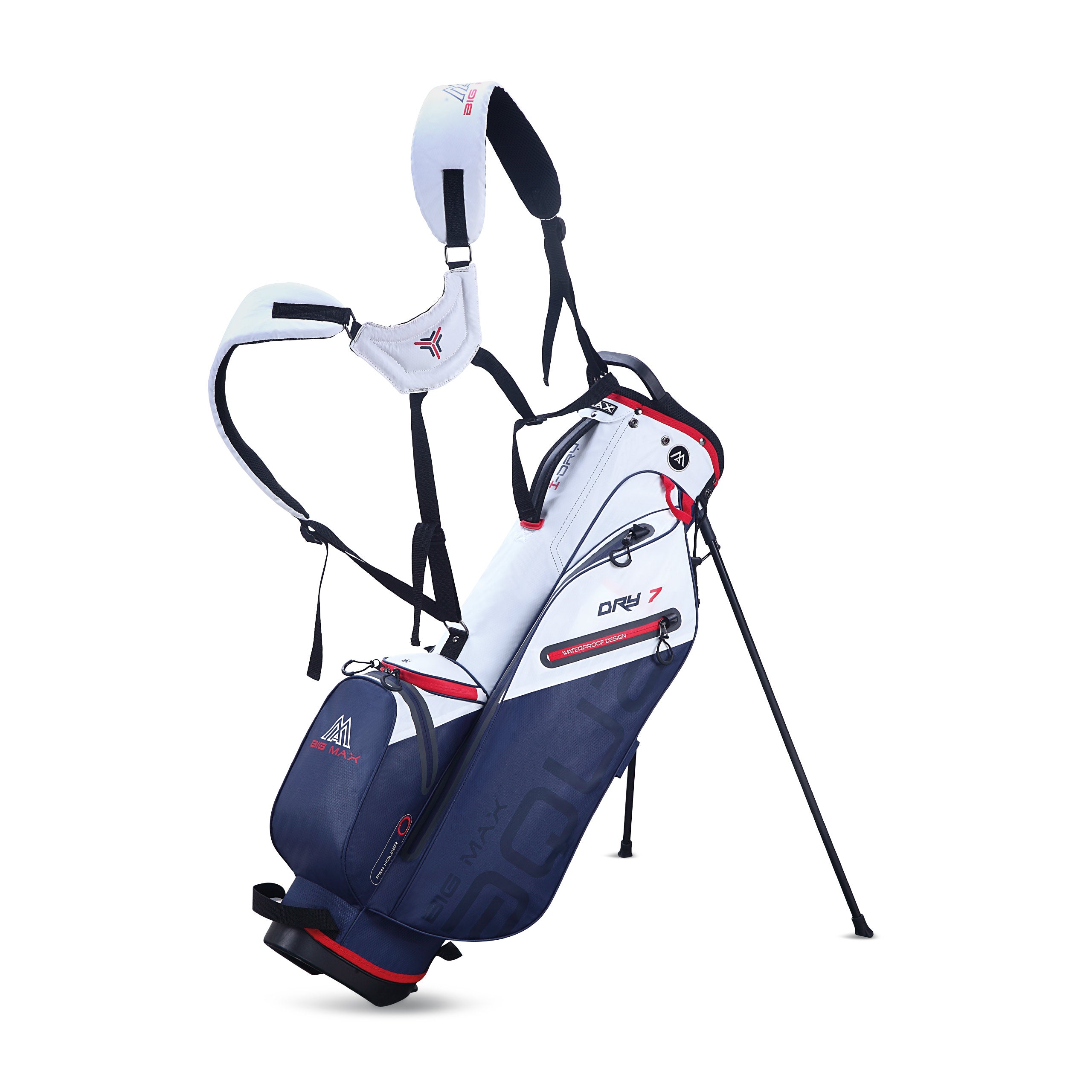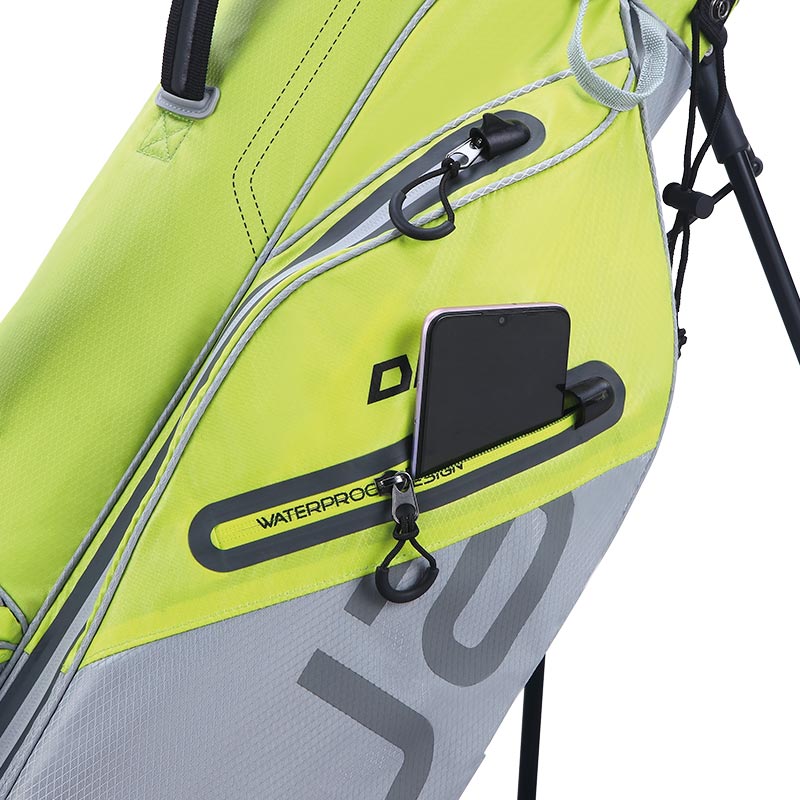 Completely waterproof
The i-dry system from BIG MAX guarantees 100% waterproof material as well as seams and zip fasteners. So rounds of golf in the rain are no longer a problem, the bag stays dry and your utensils are protected from moisture and rain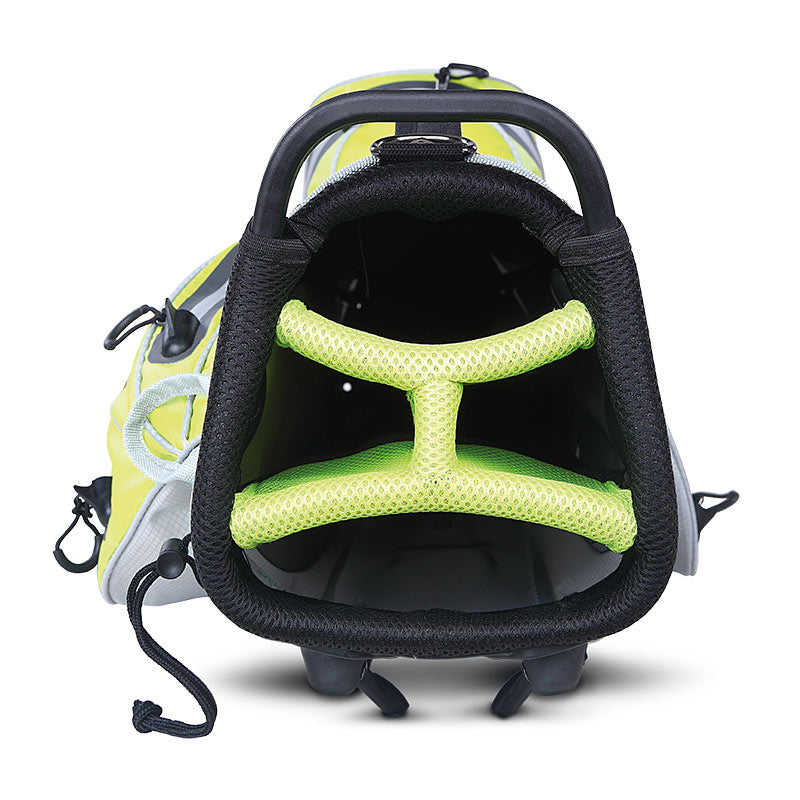 4-way oversized winter top
The 4-way oversize top of the AQUA Seven G offers easy organization and an amazing amount of space. The compartments are efficiently arranged, which means that more clubs can be transported than with conventional 7 inch golf bags.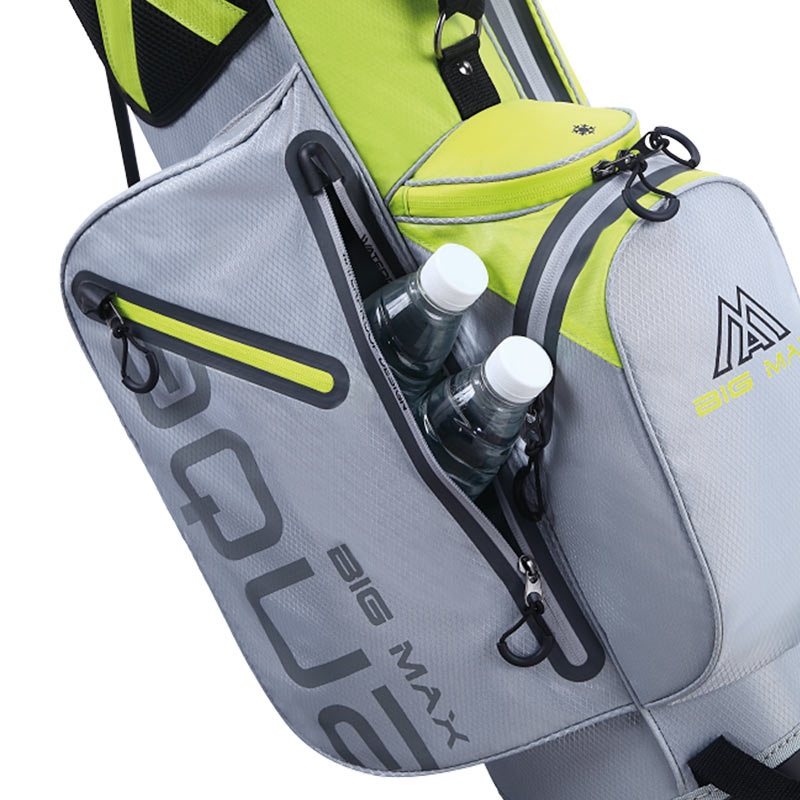 Integrated cool bag
Thanks to the integrated cooler bag, you can keep your drinks and groceries cool and the bag dry. The insulated has room for a water bottle.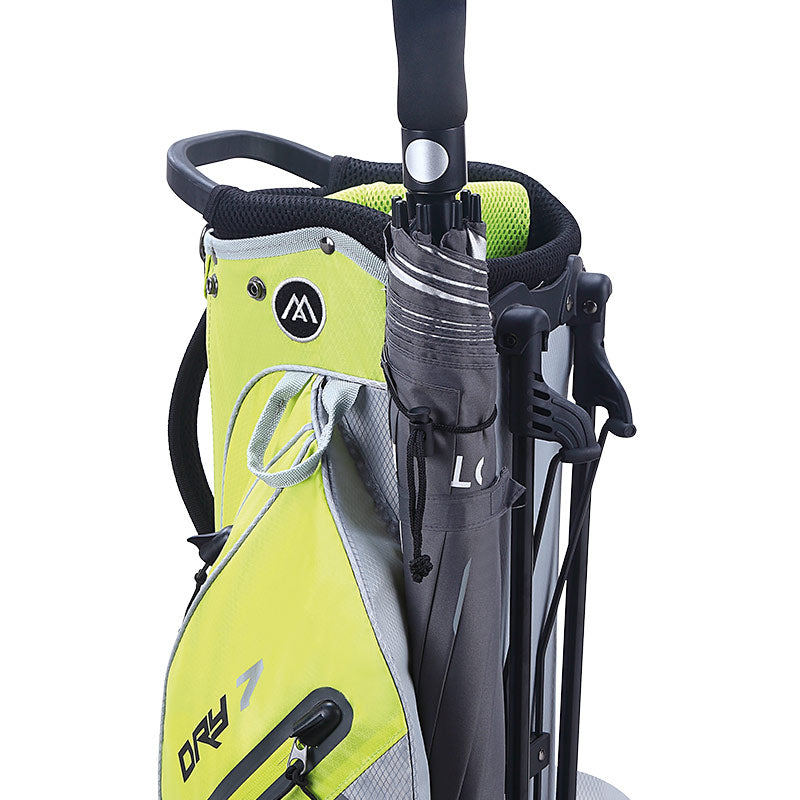 Endless possibilities
BIG Max Bags have many features to make organization easier. These include hooks for towels, a glove holder, an umbrella holder and many other useful accessories.
AQUA Seven G
Product specification
More Features
Padded Shoulder Strap
Rainhood
Umbrella Holder