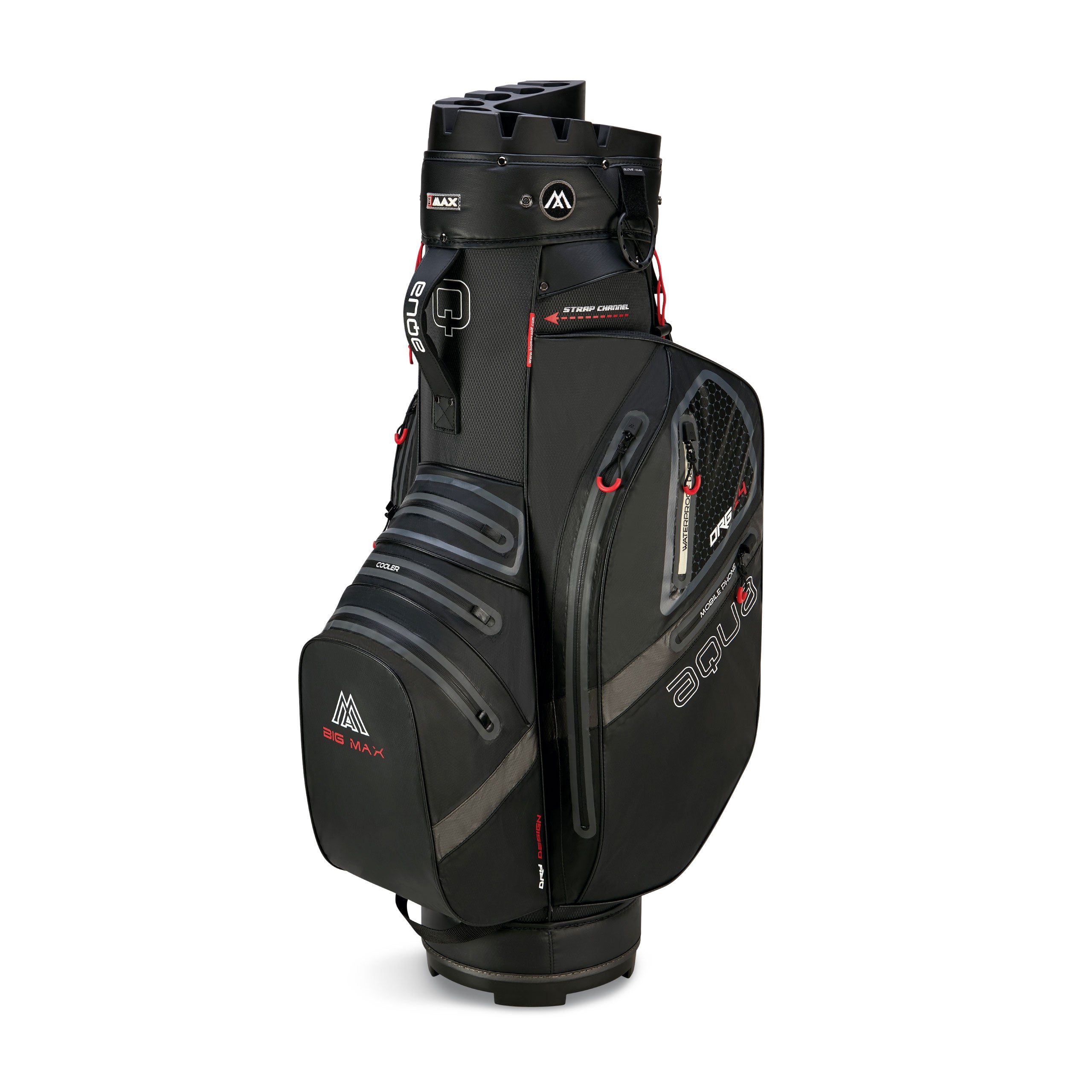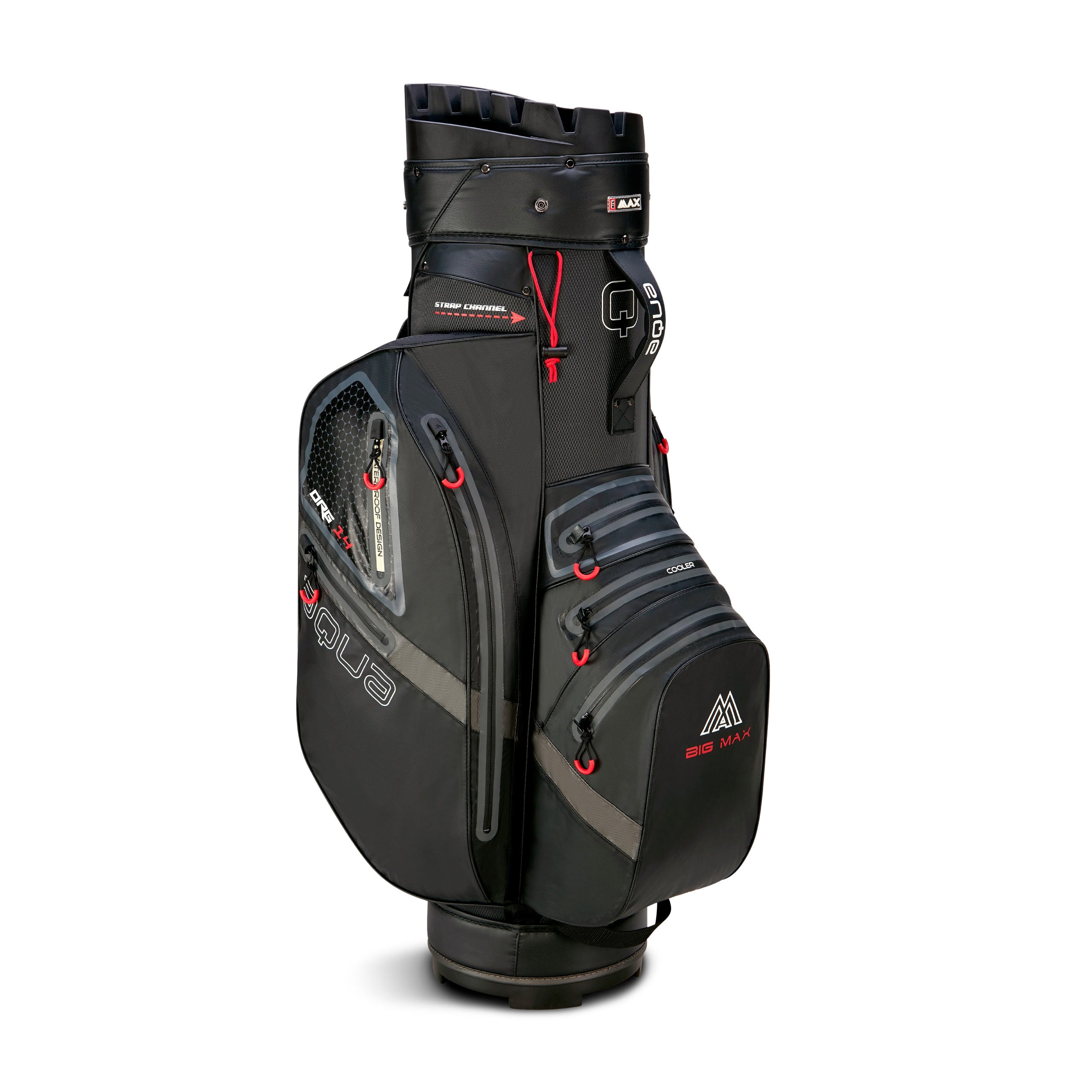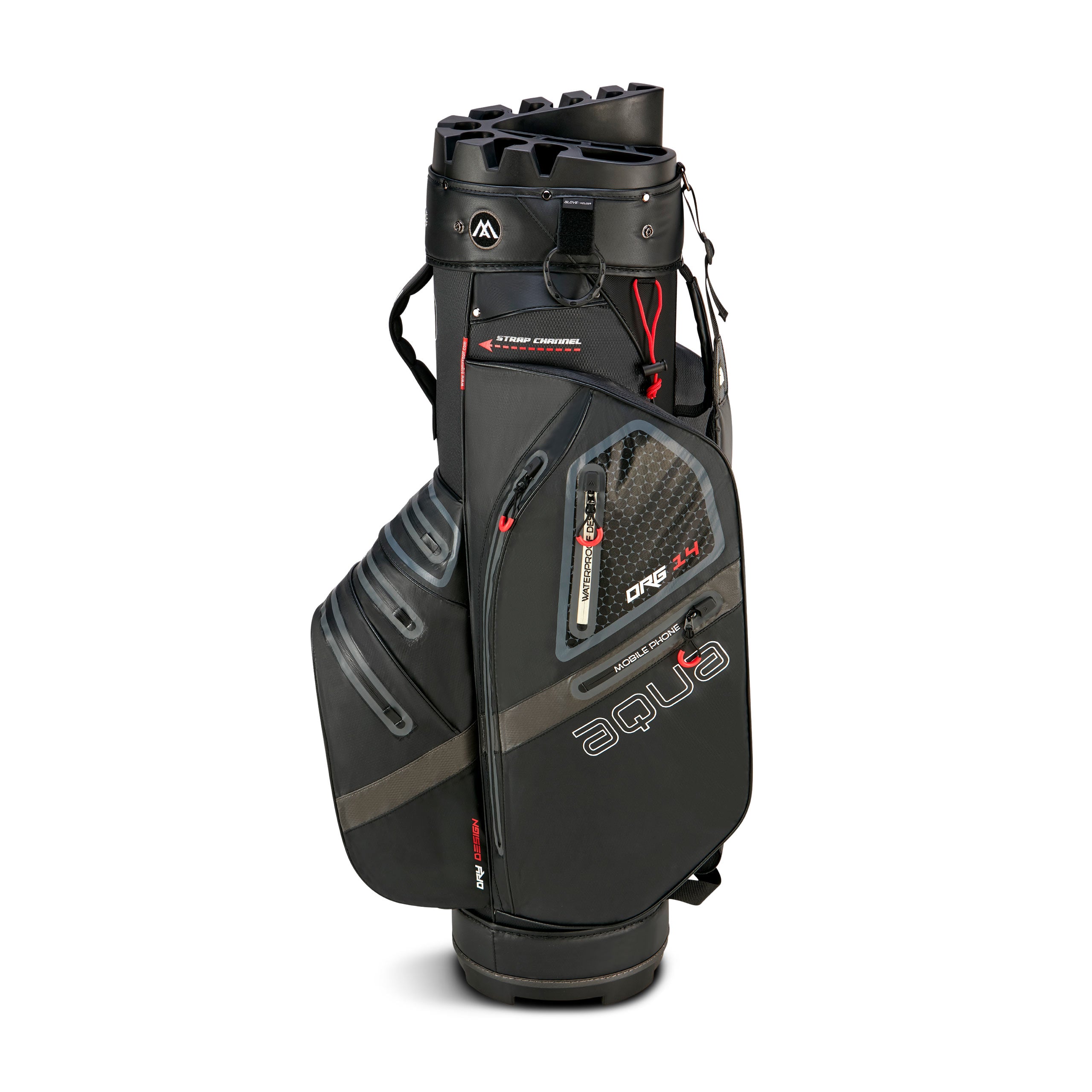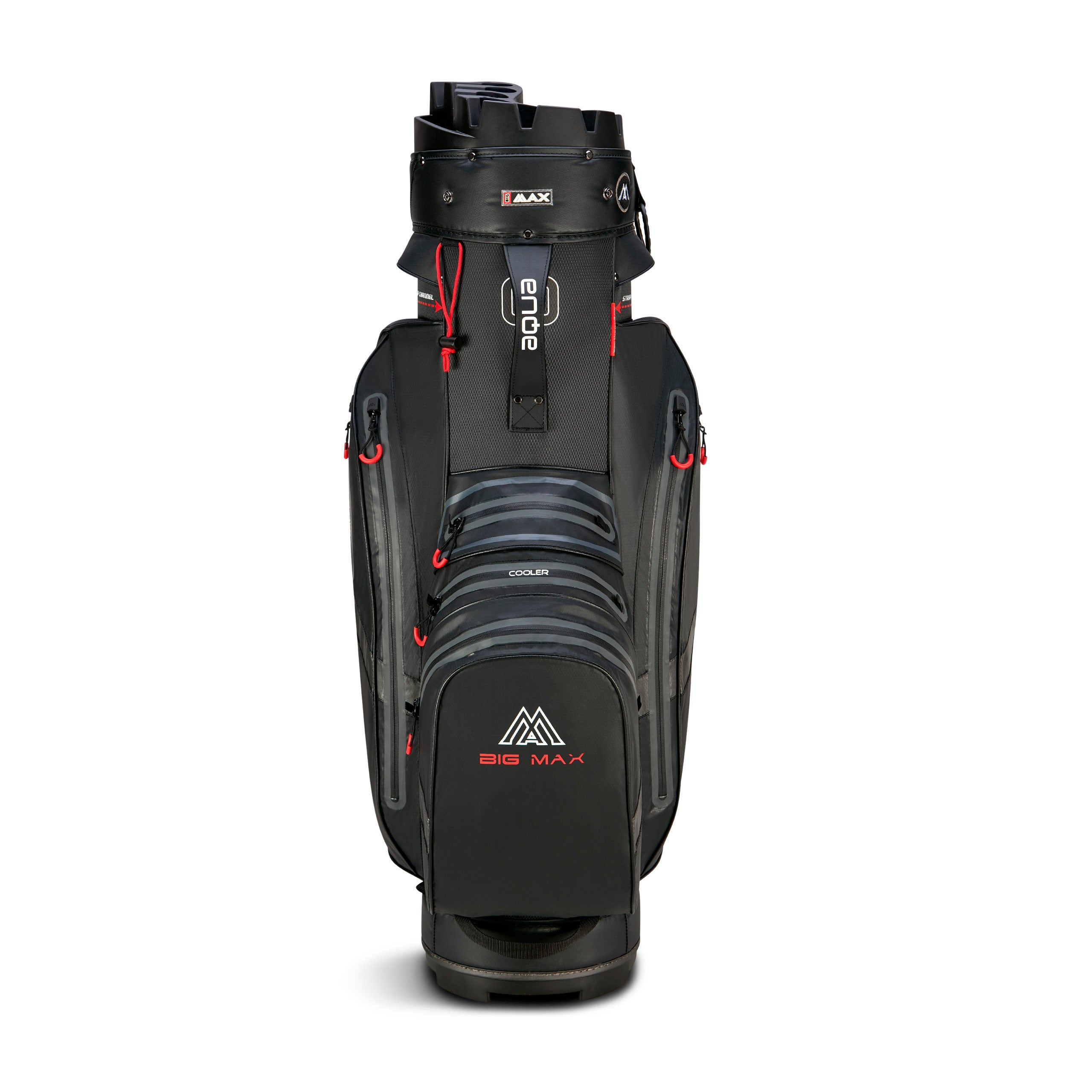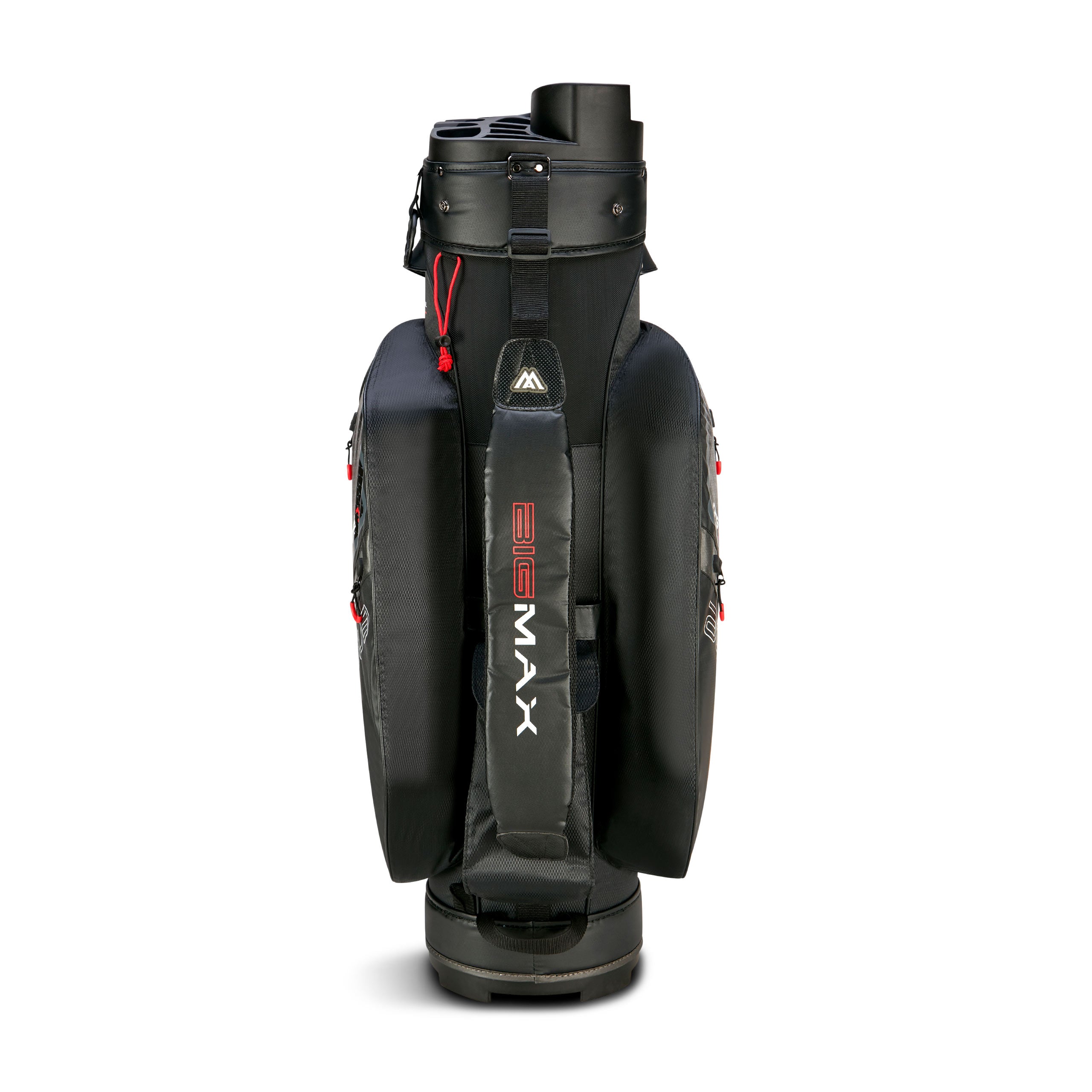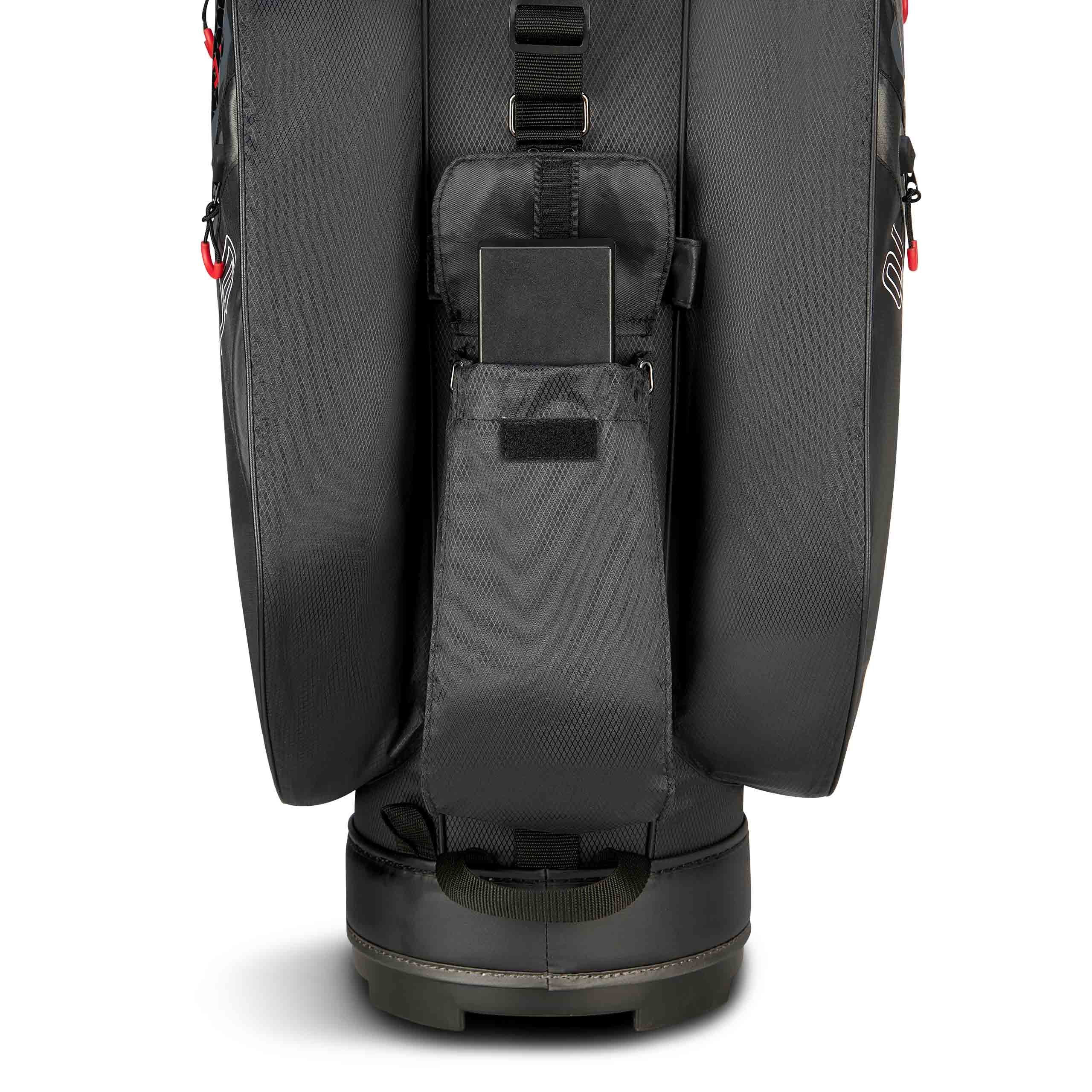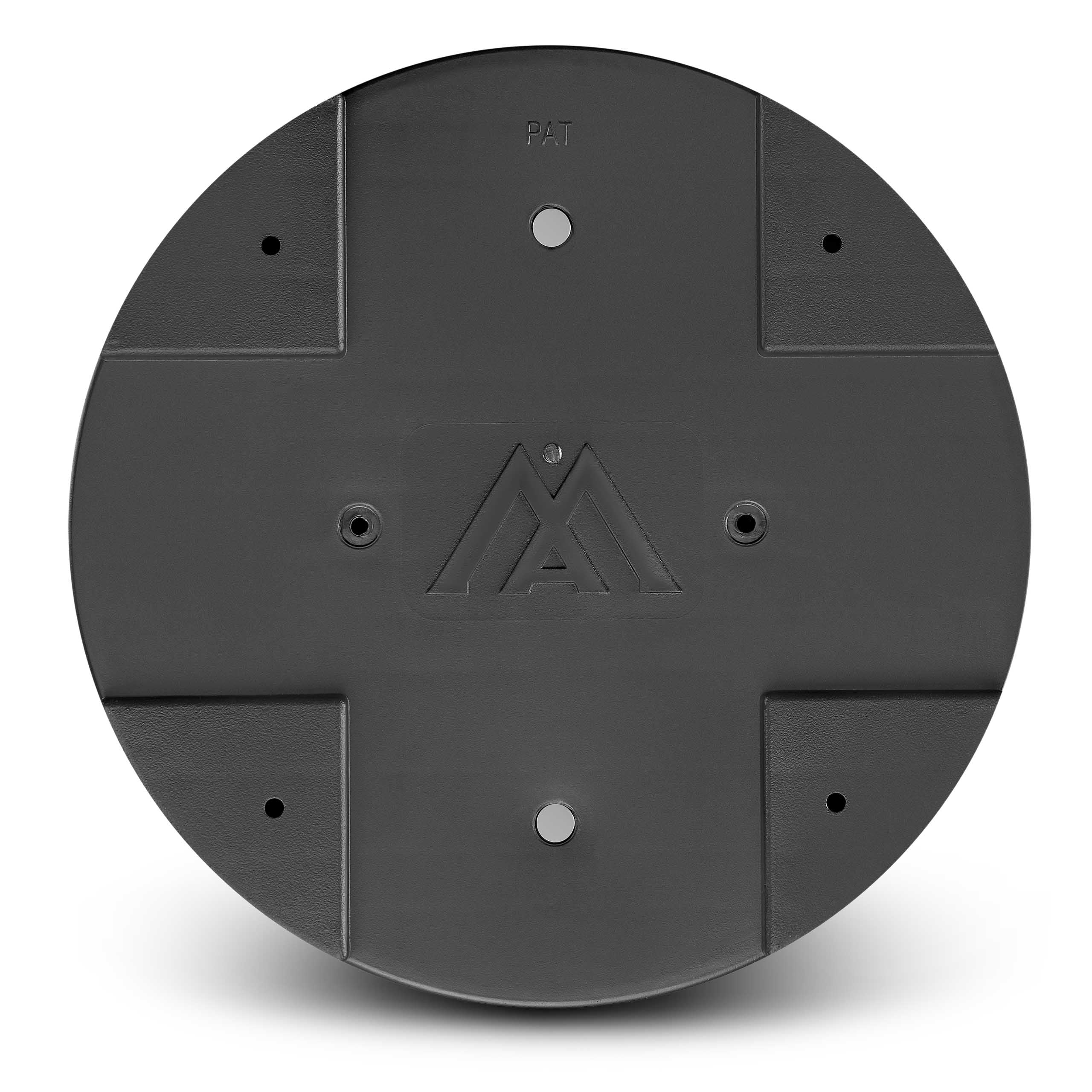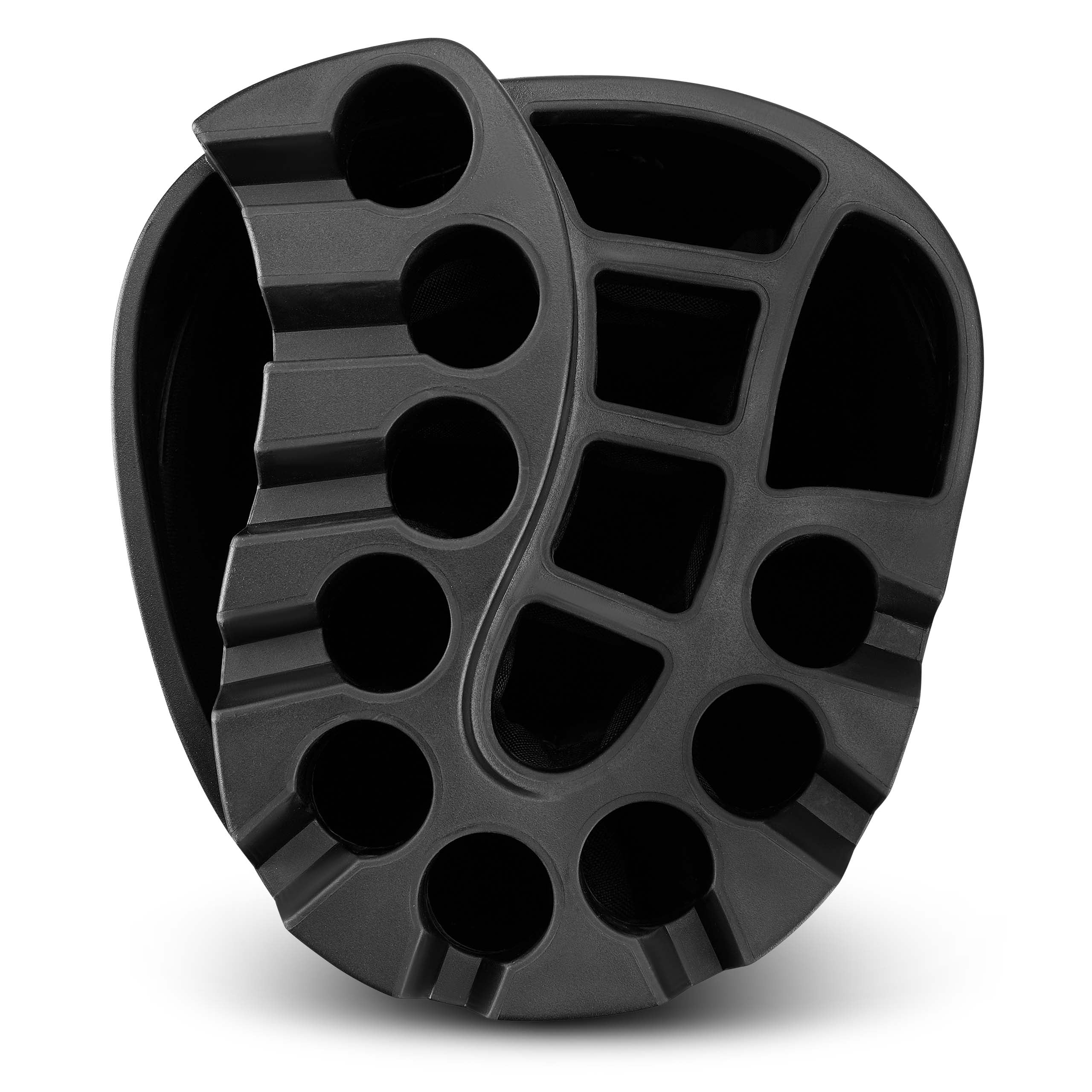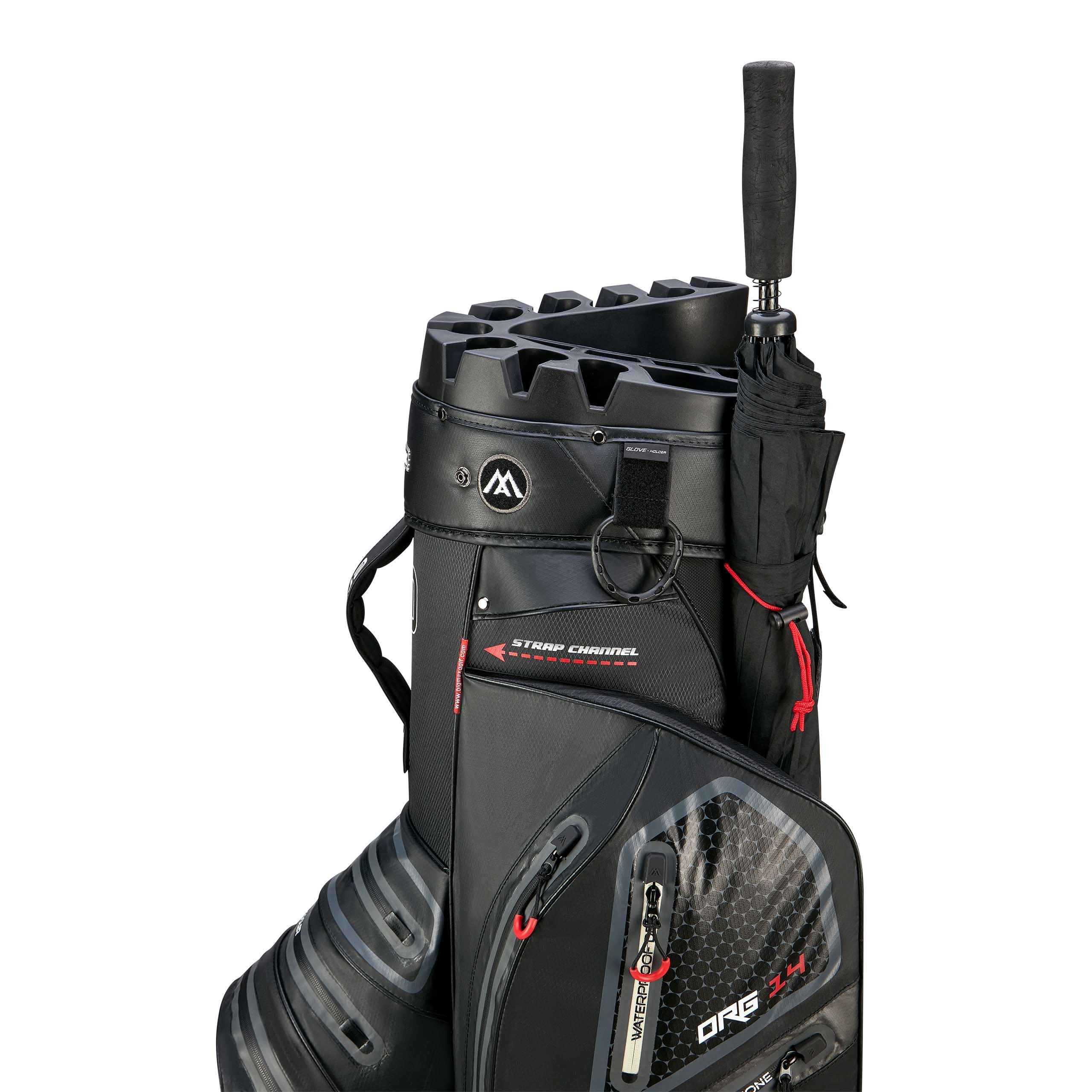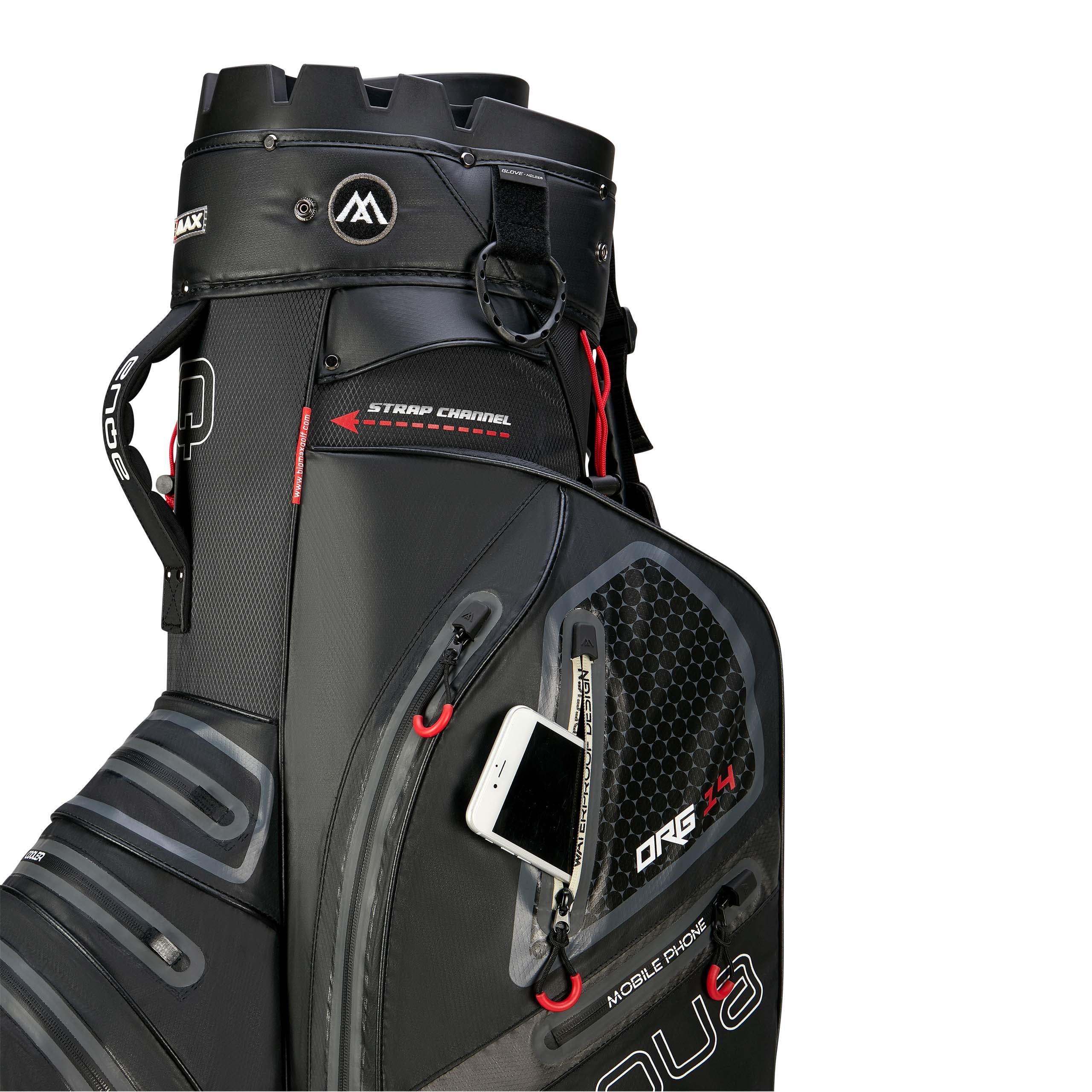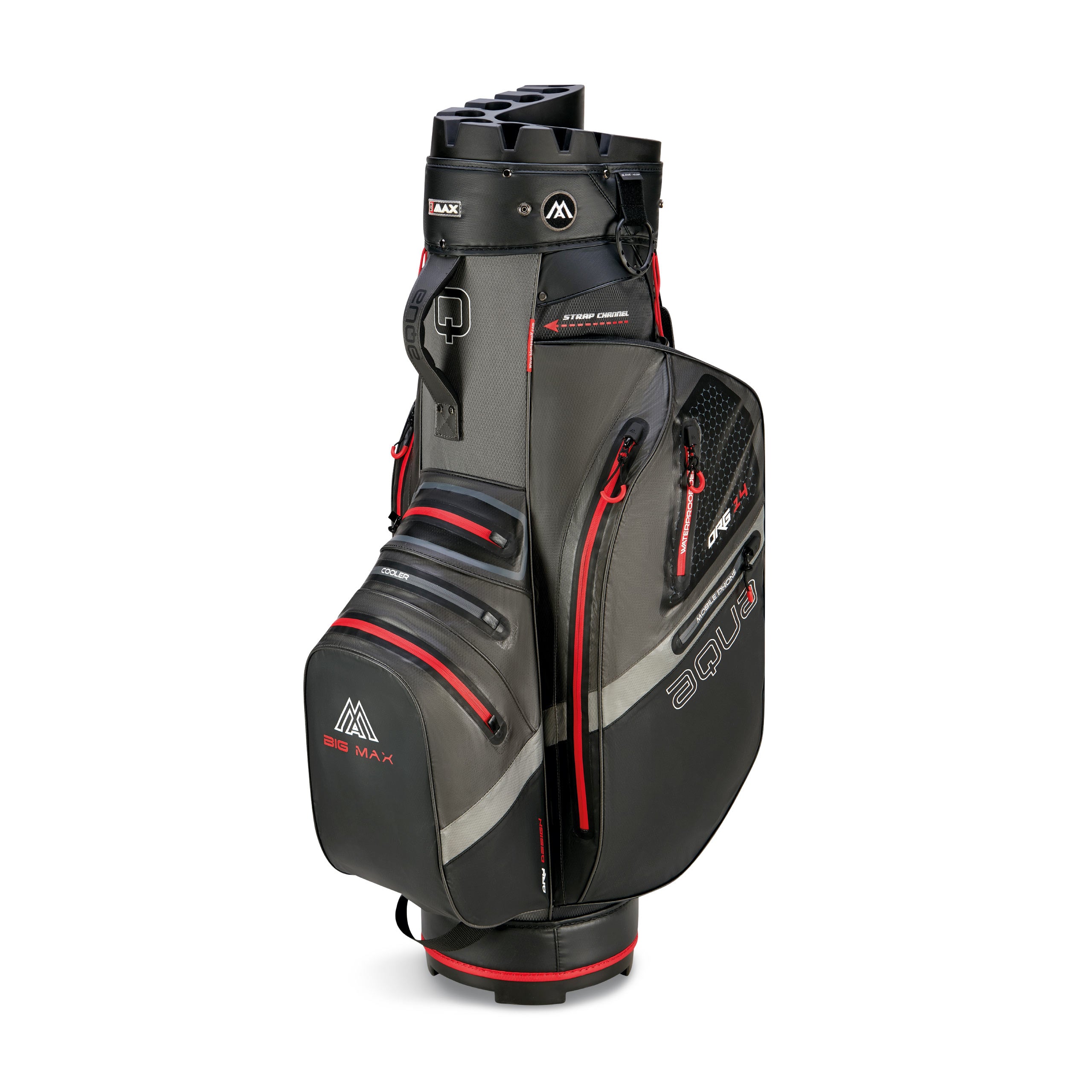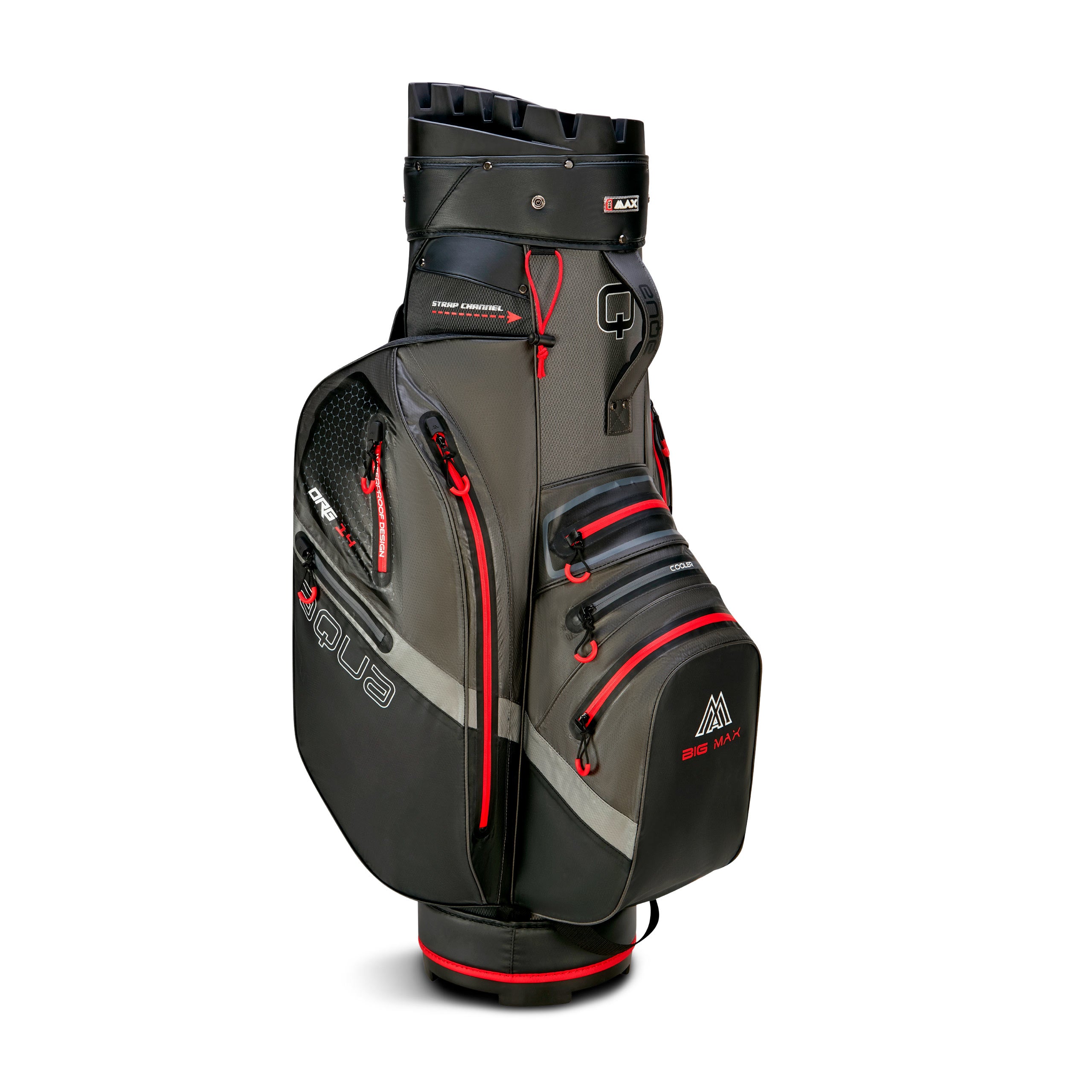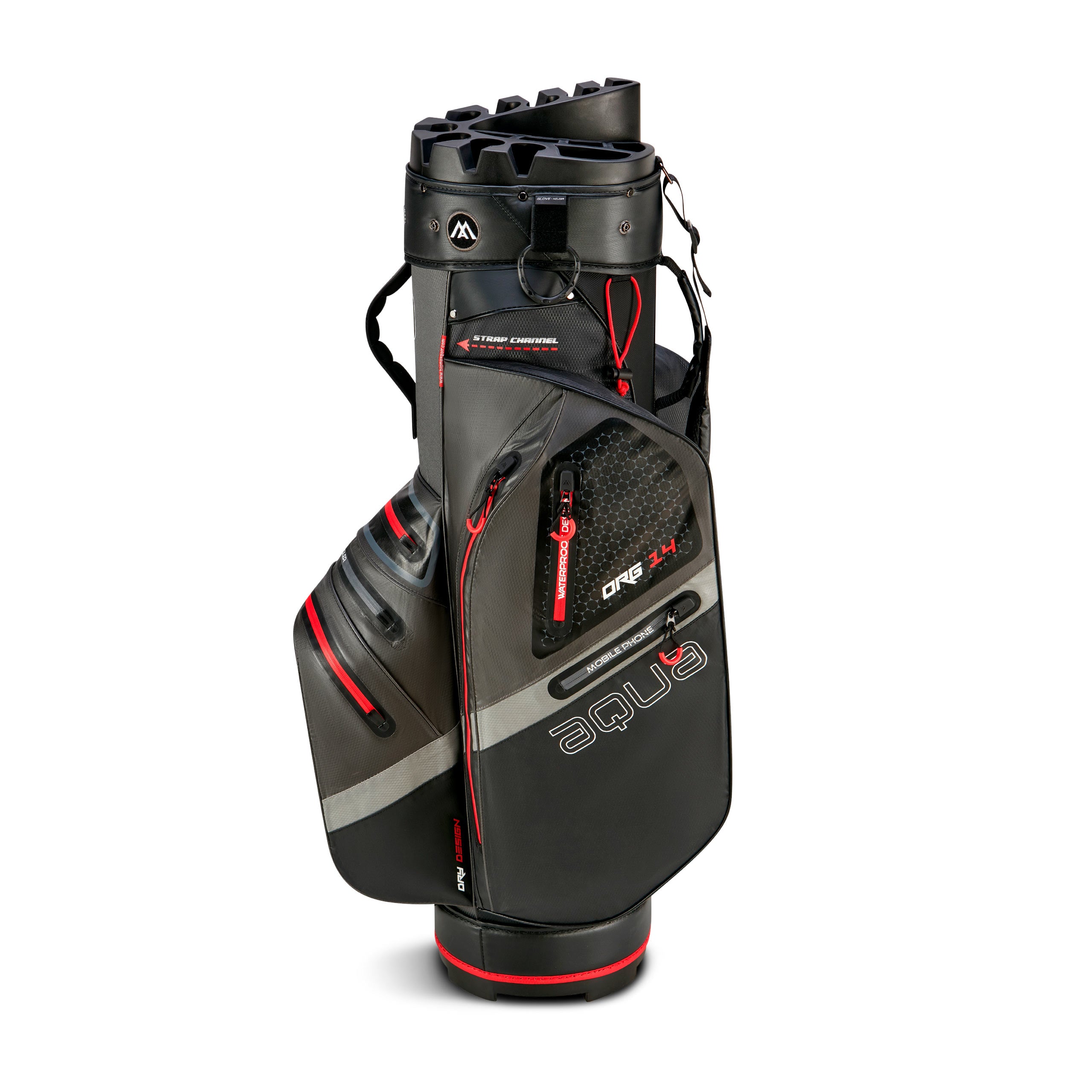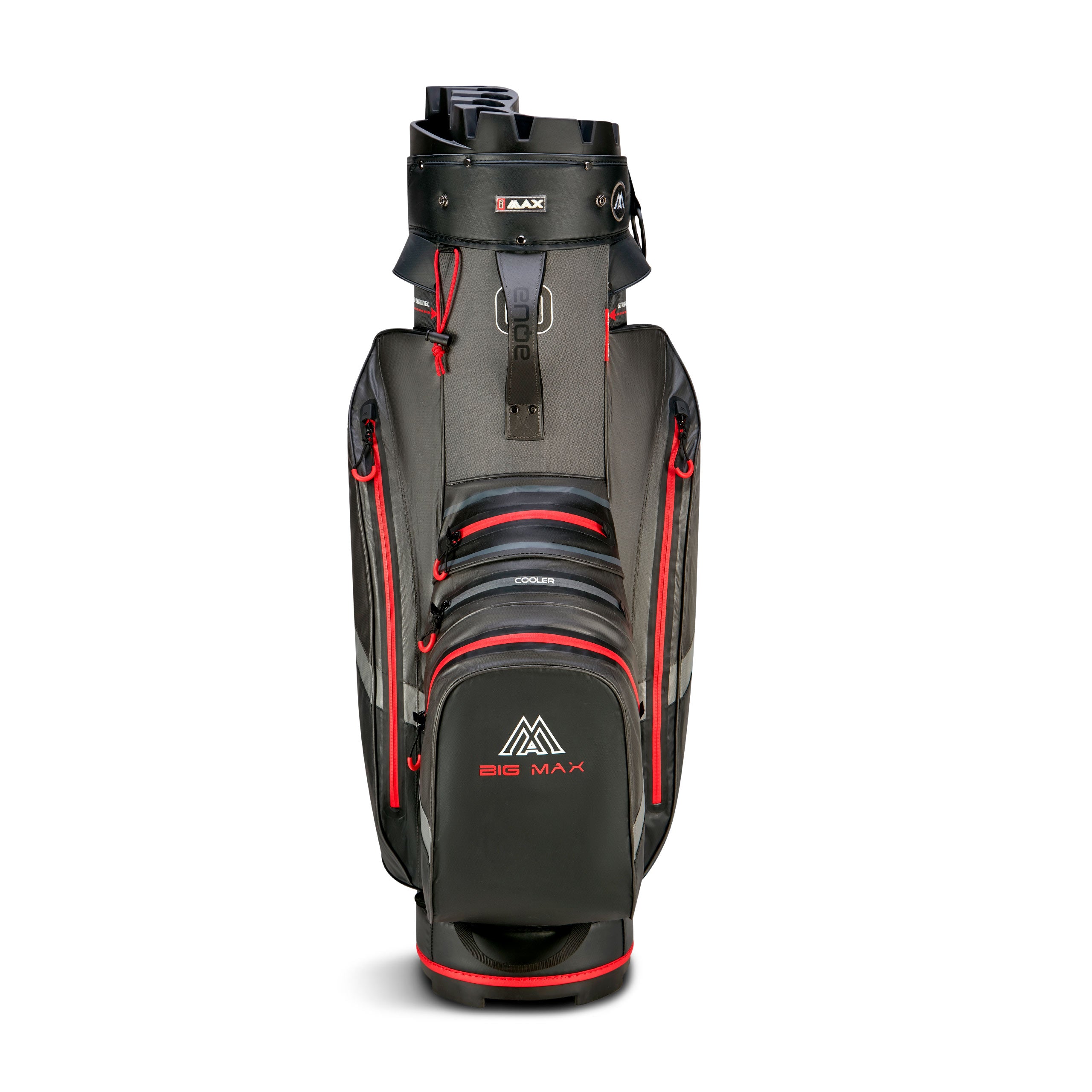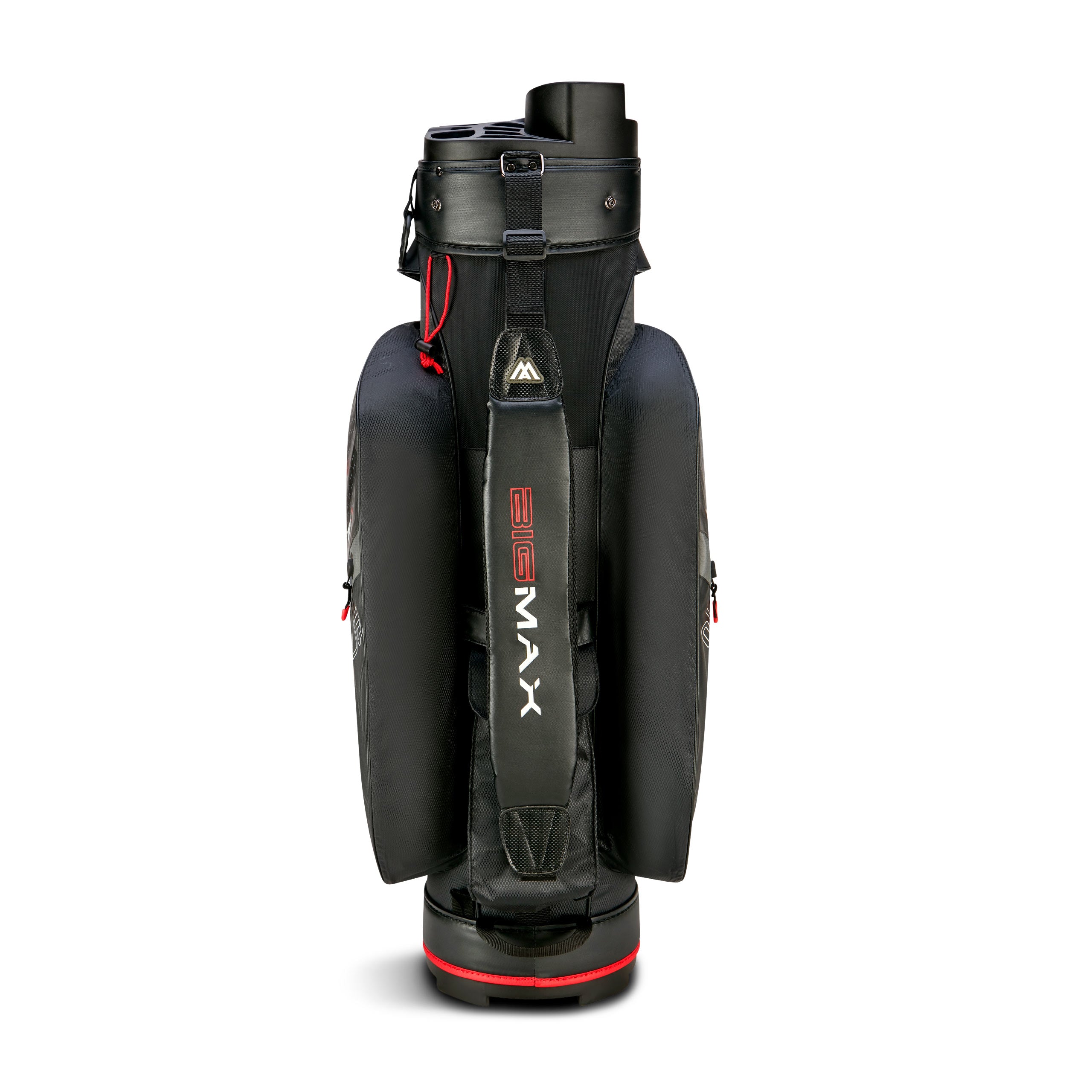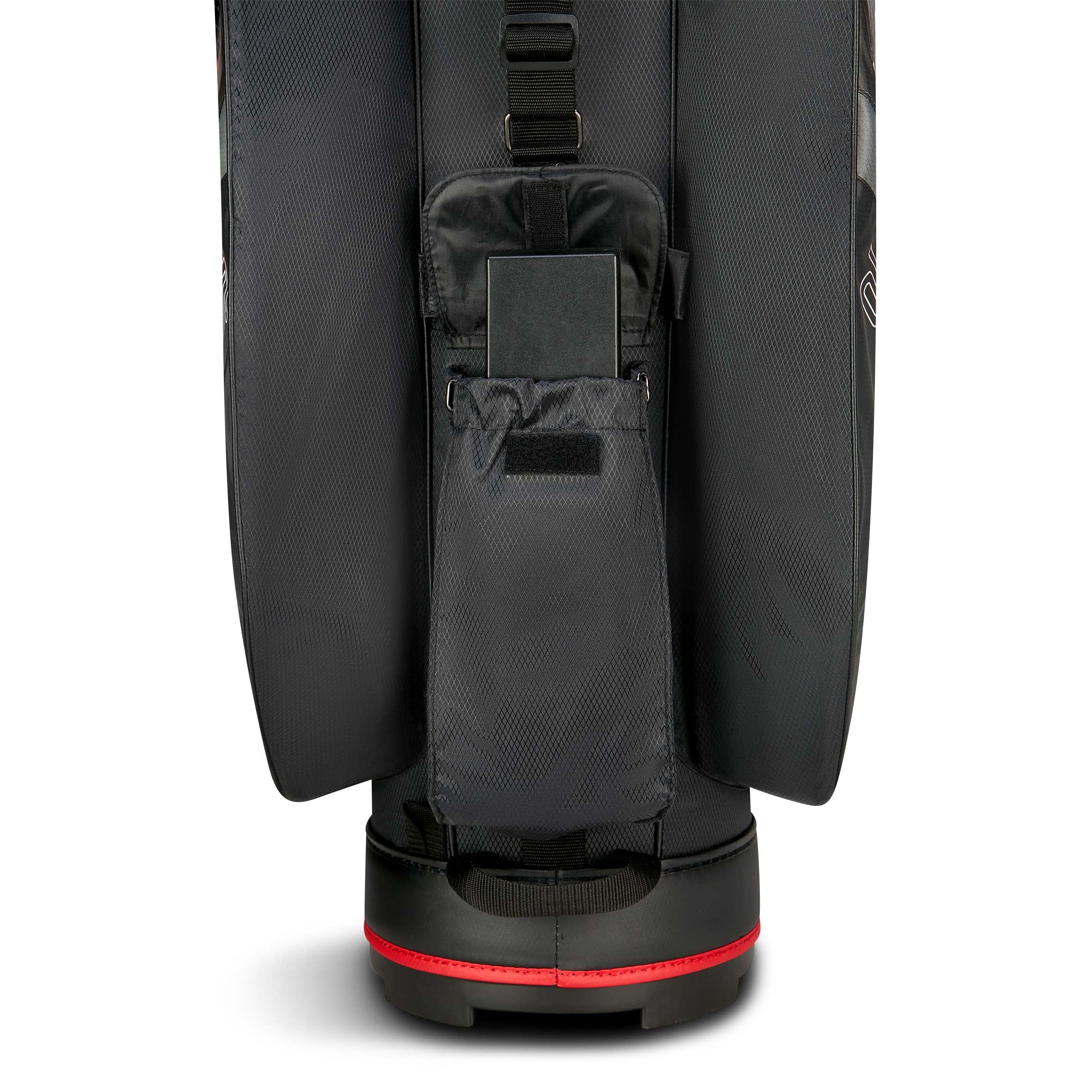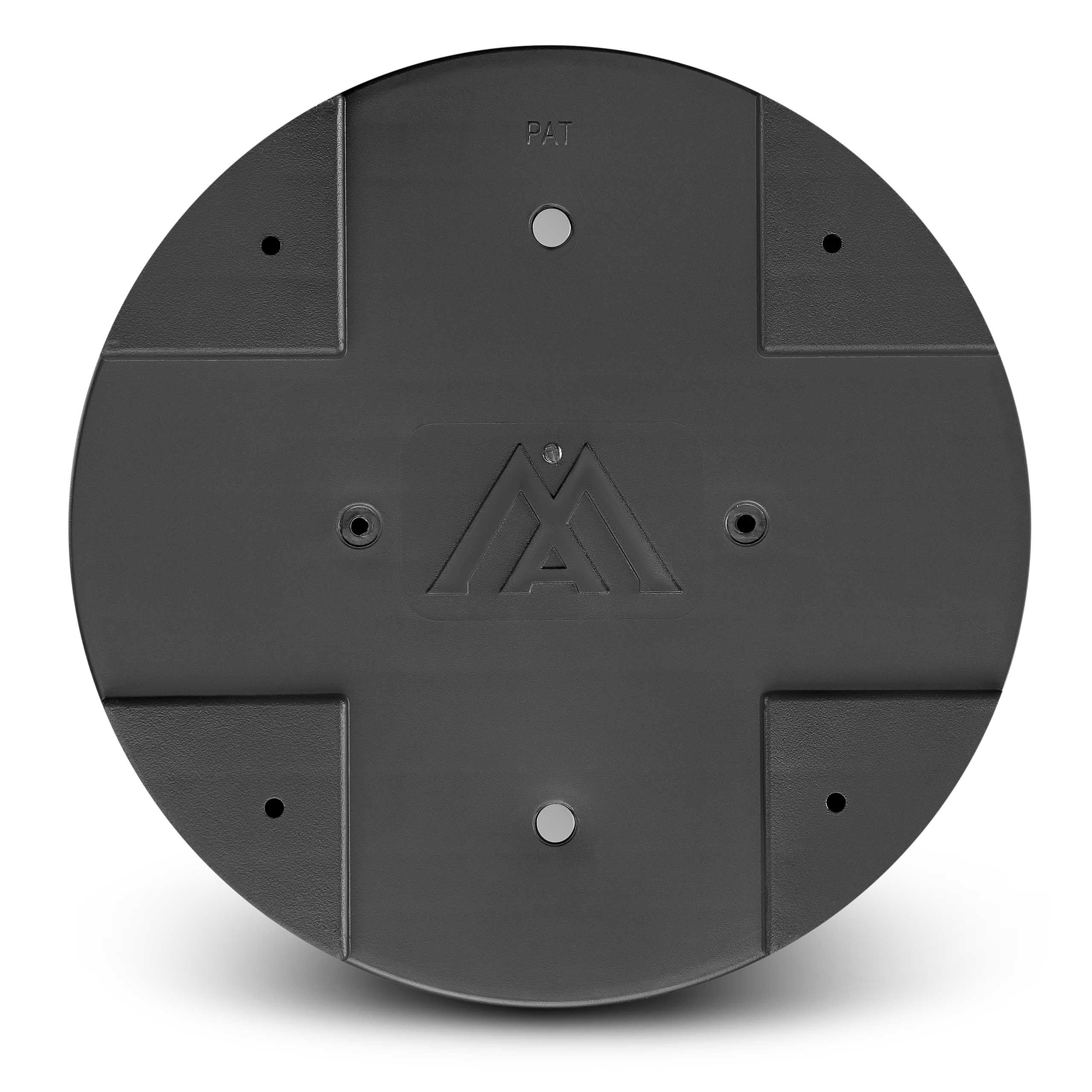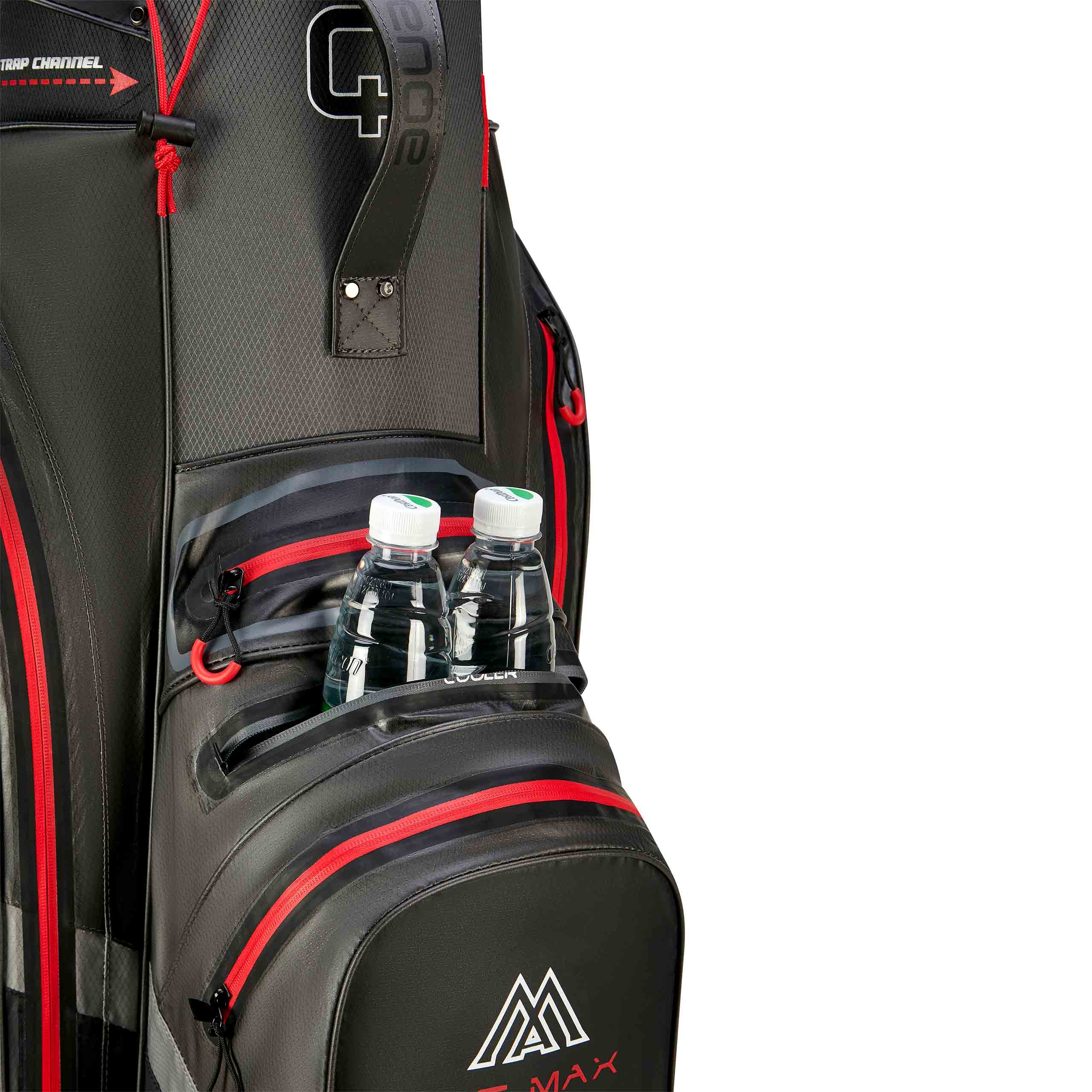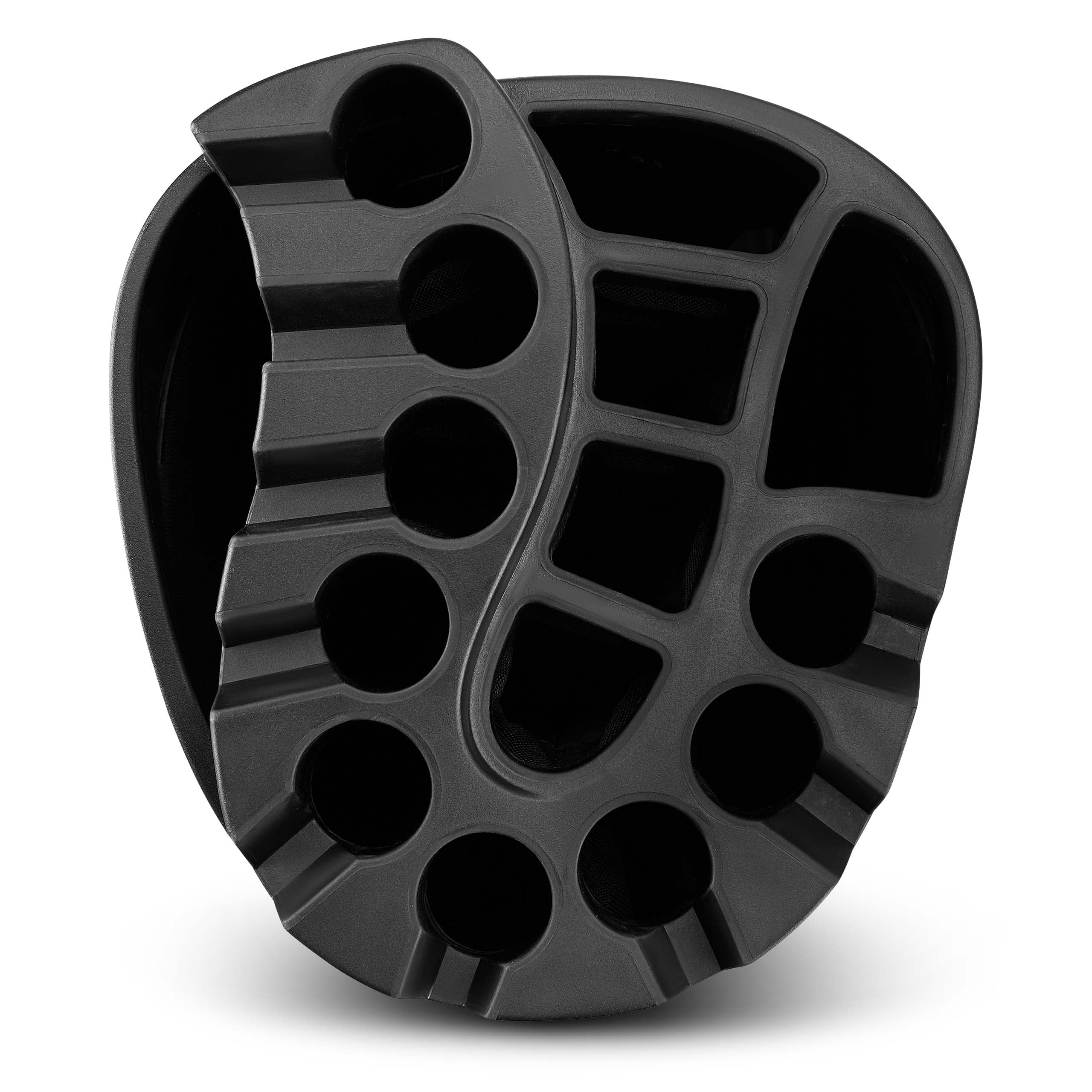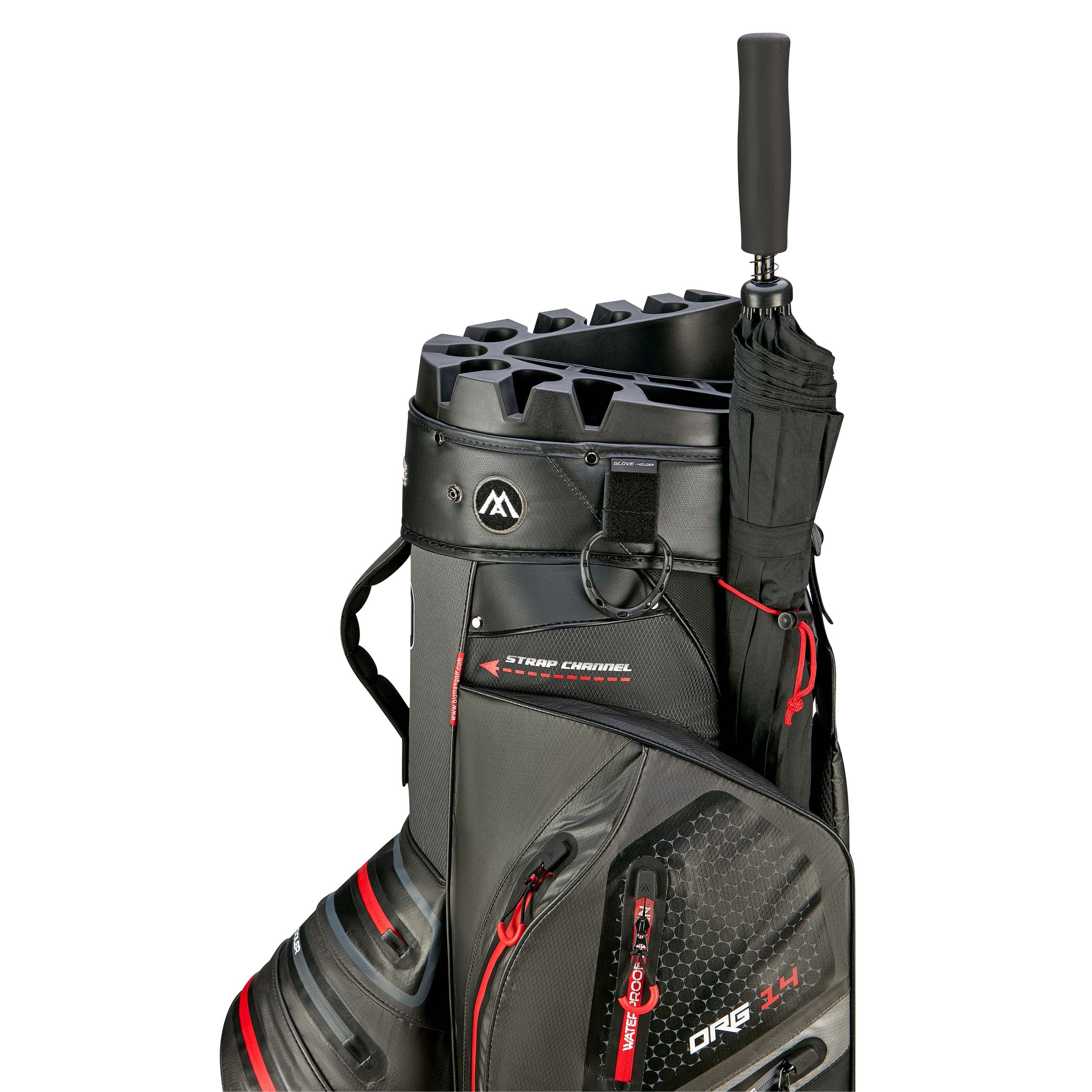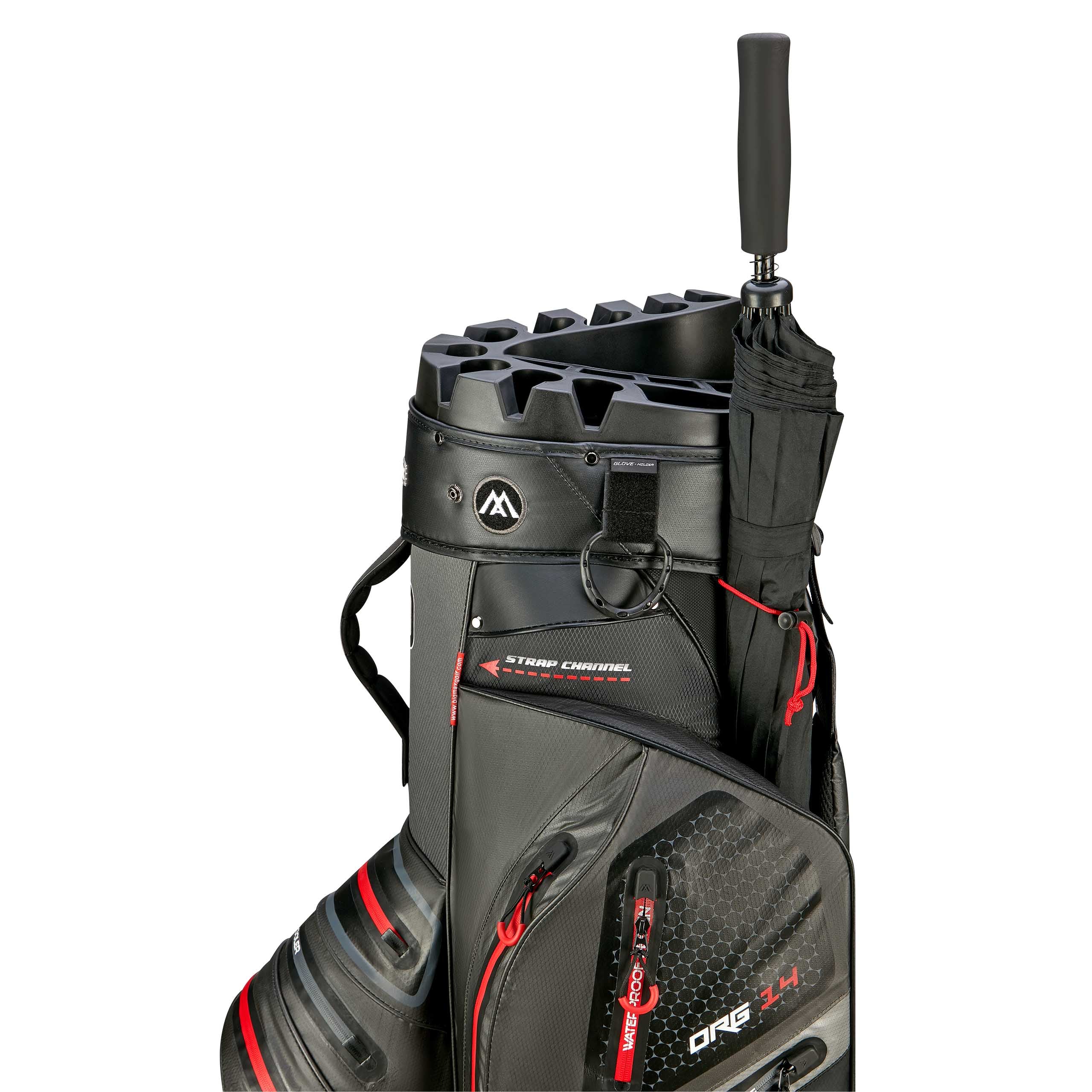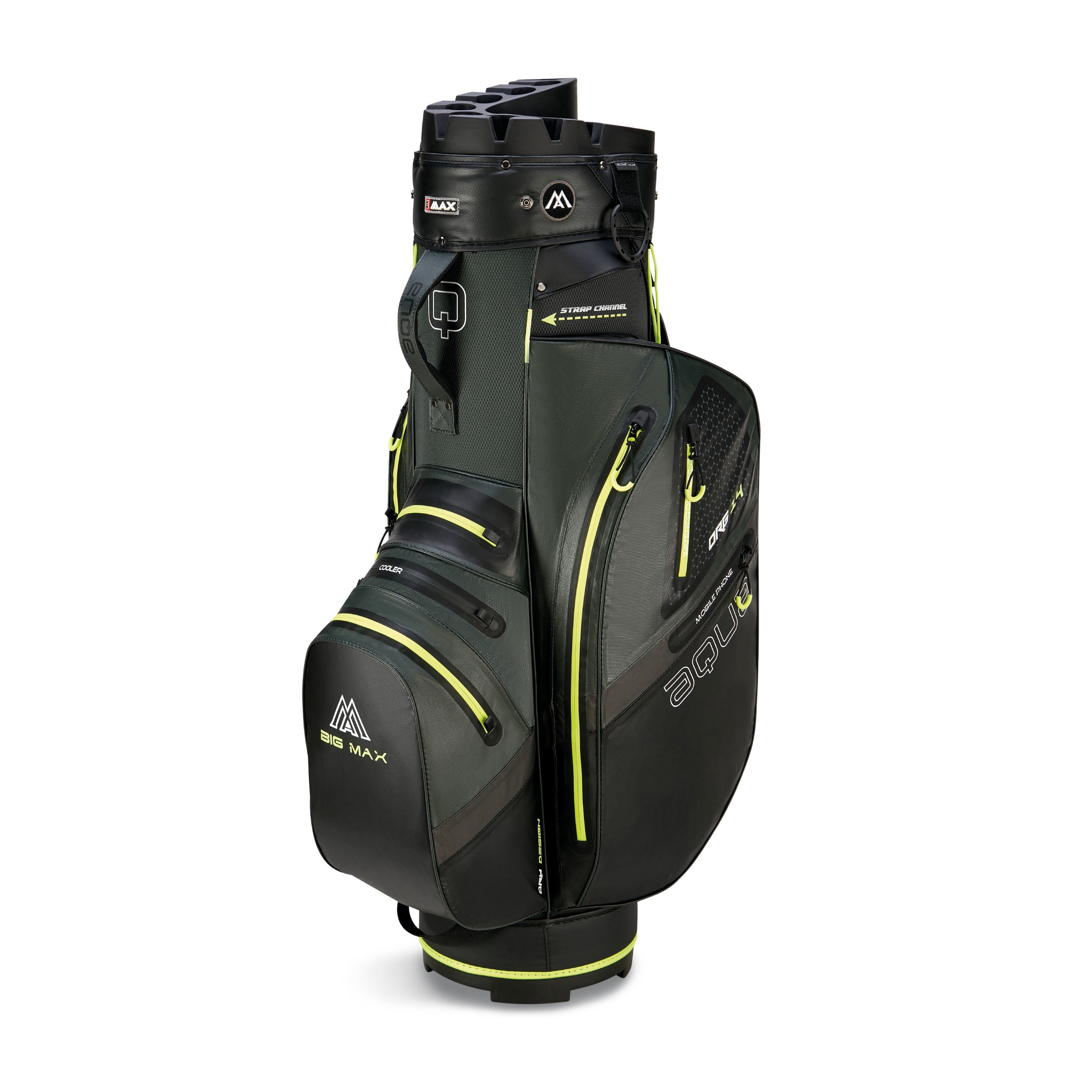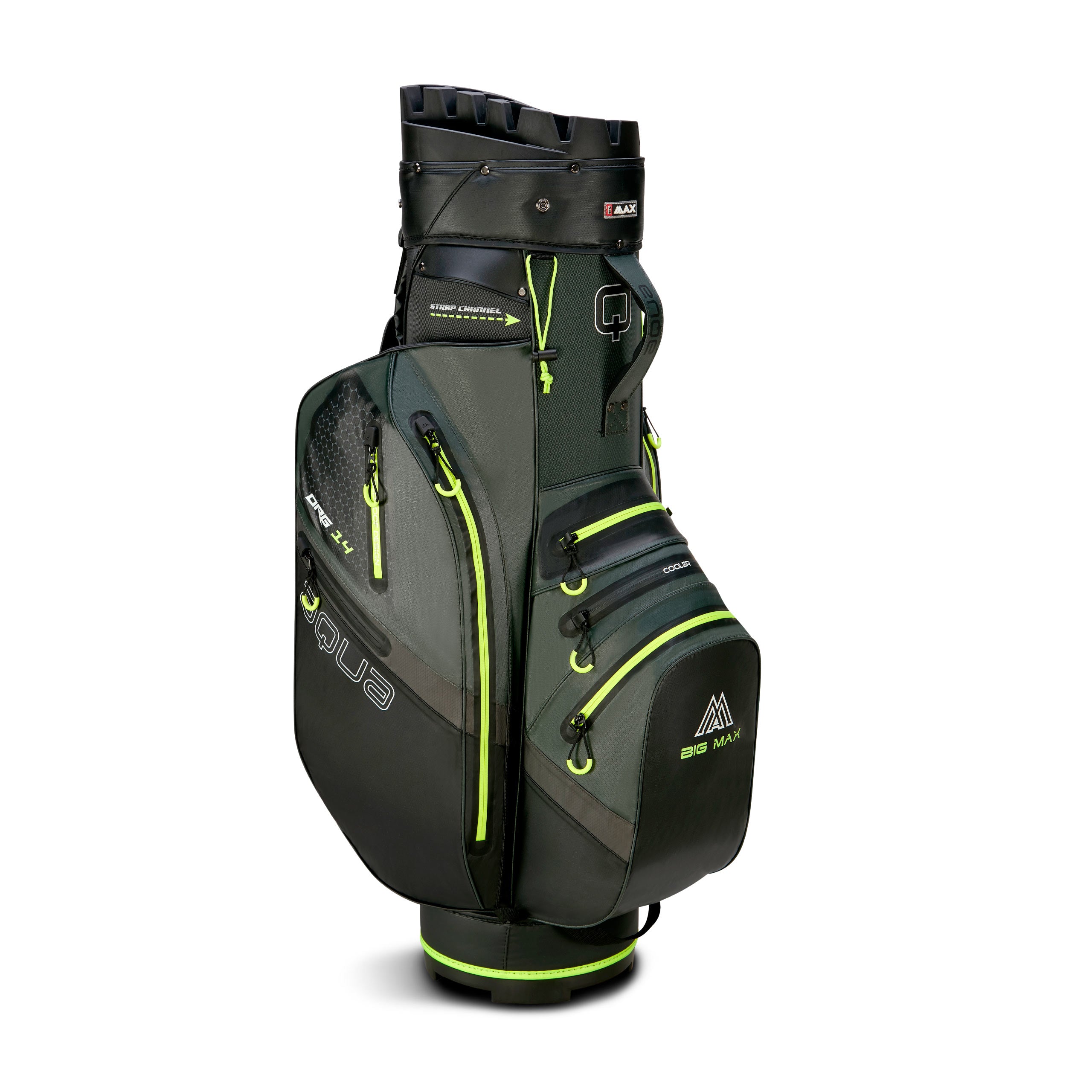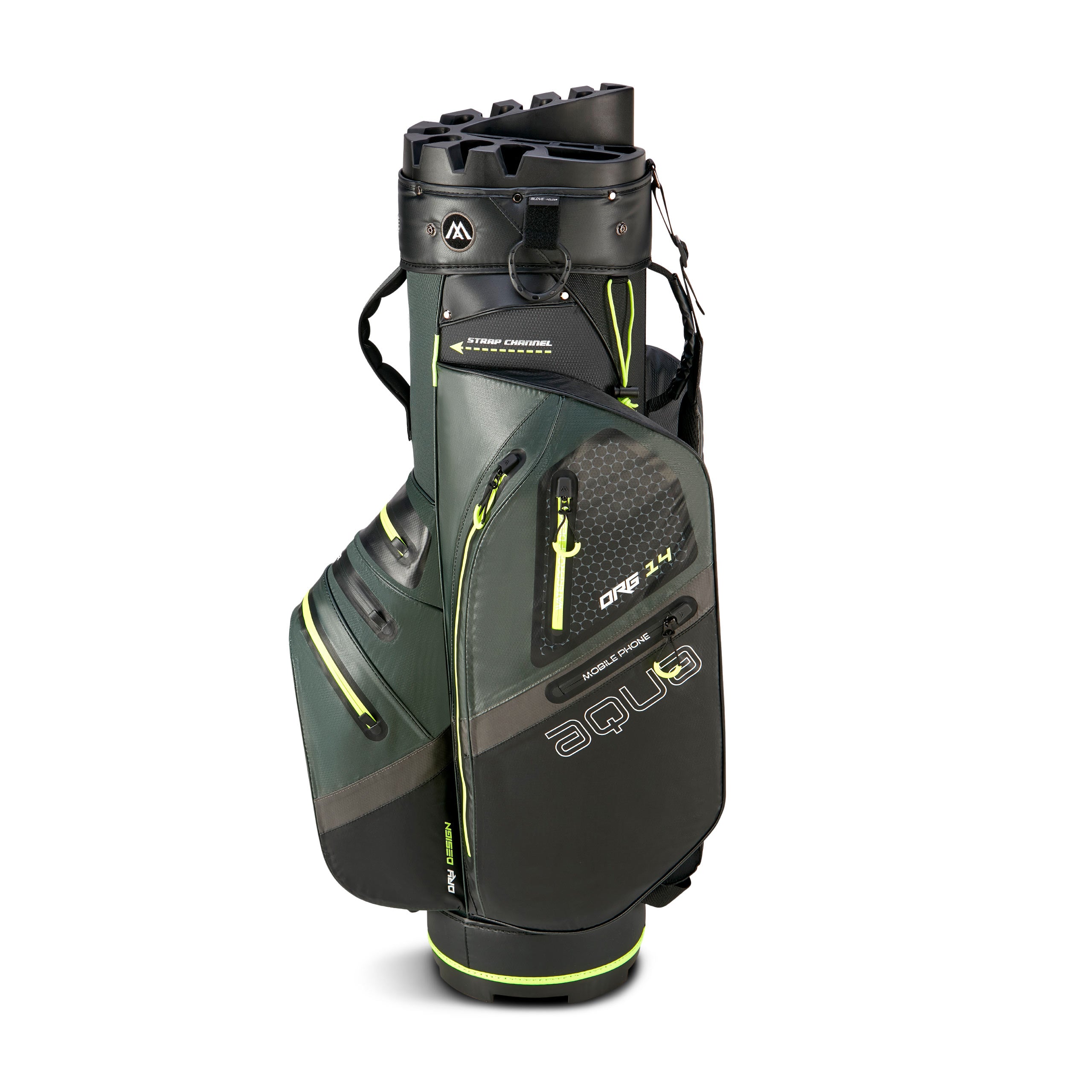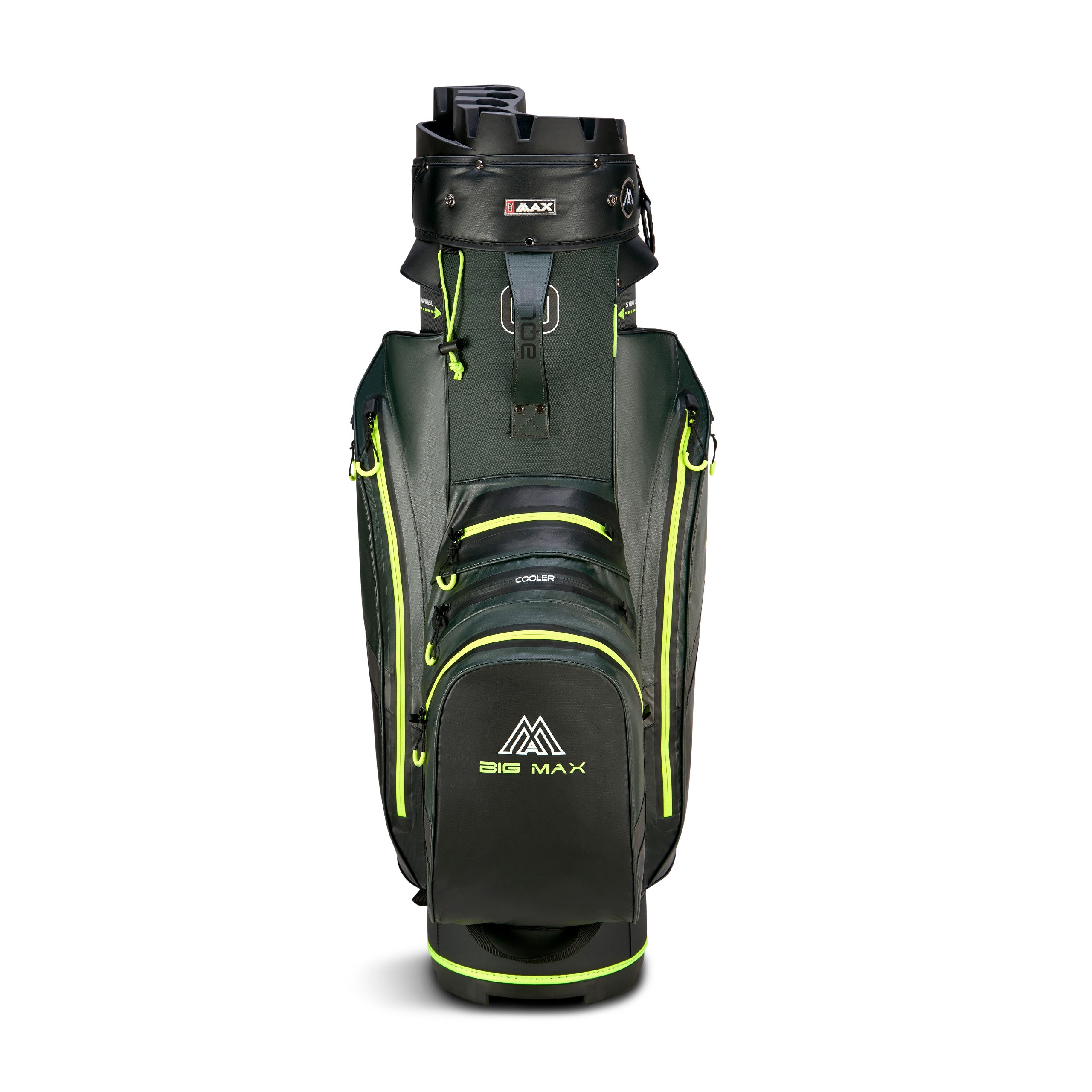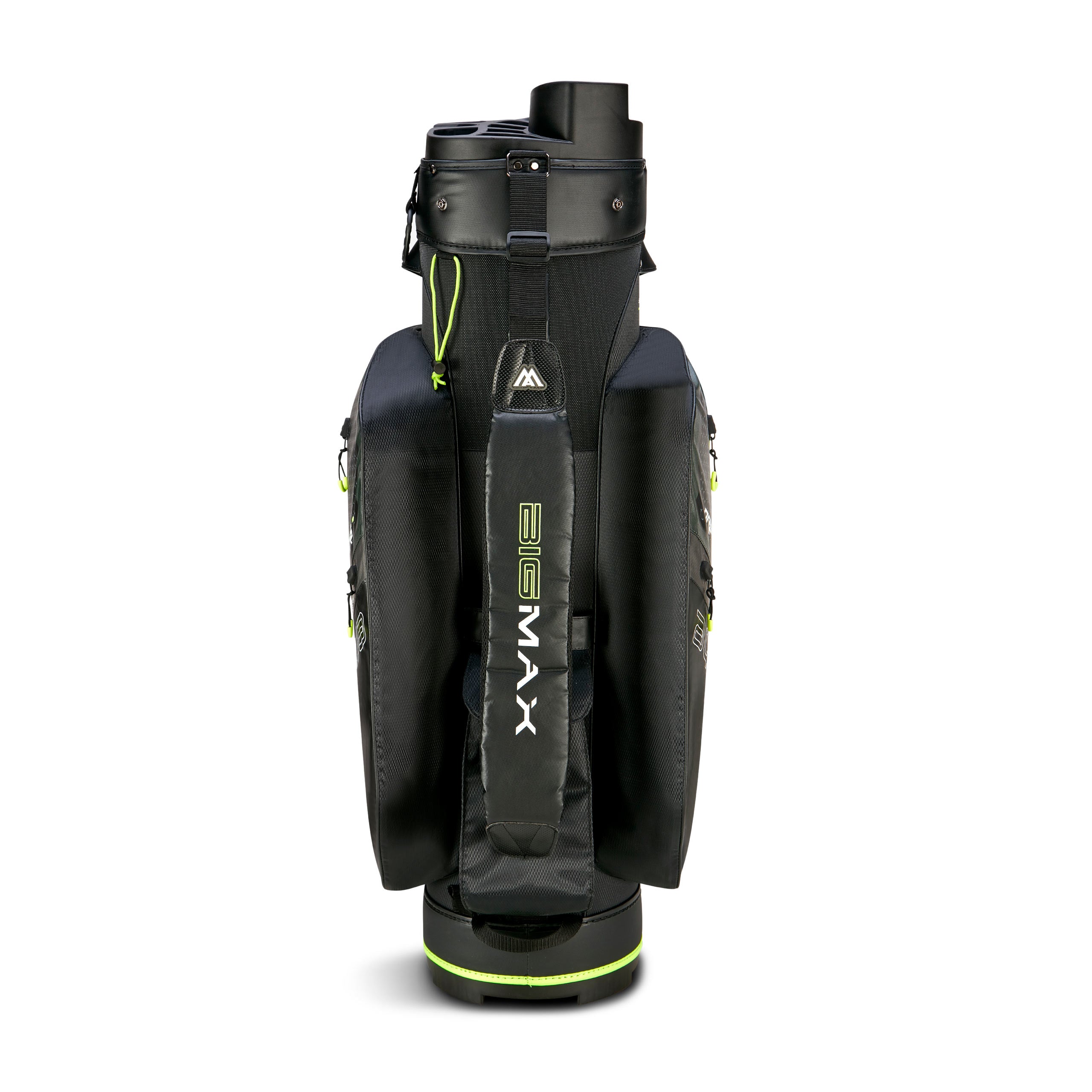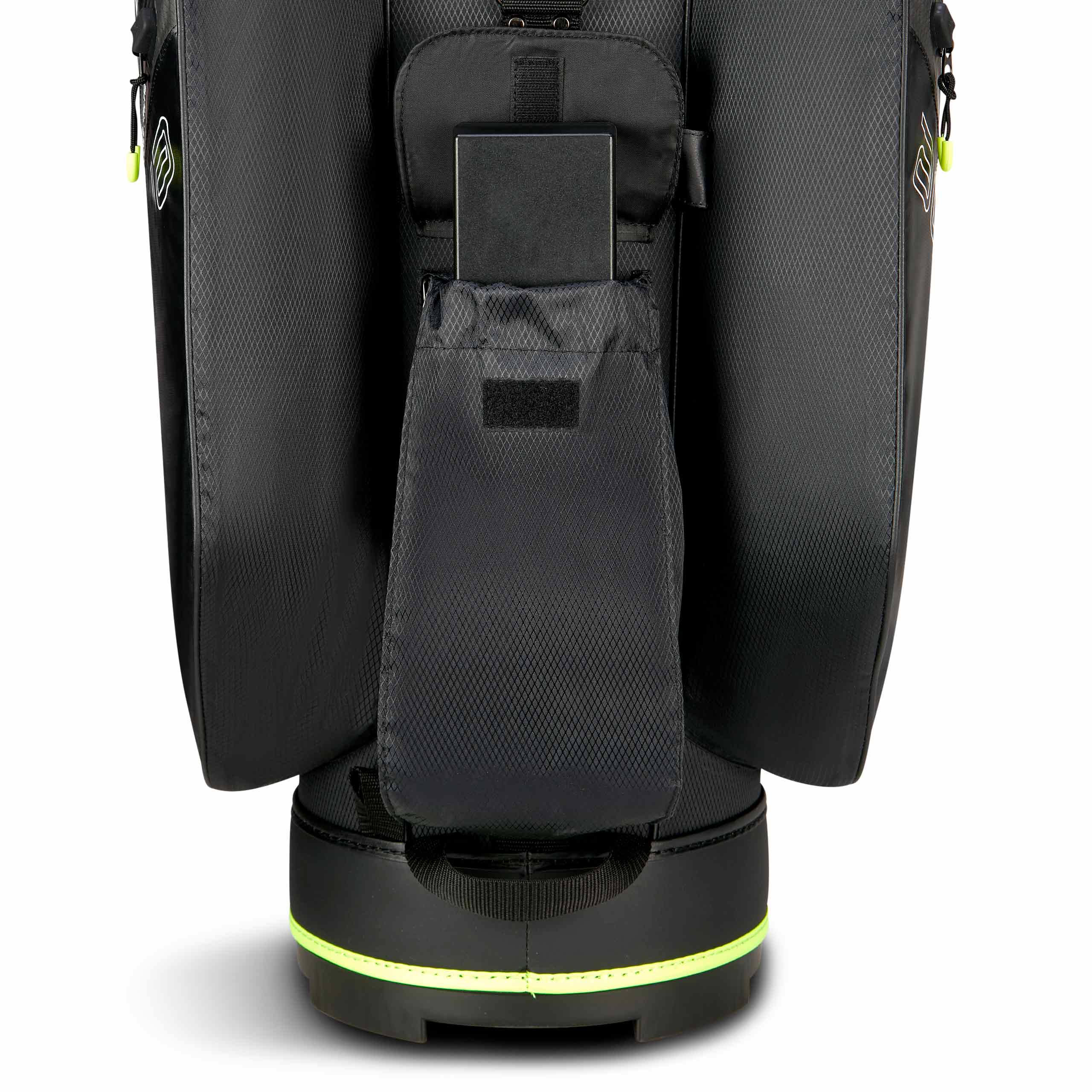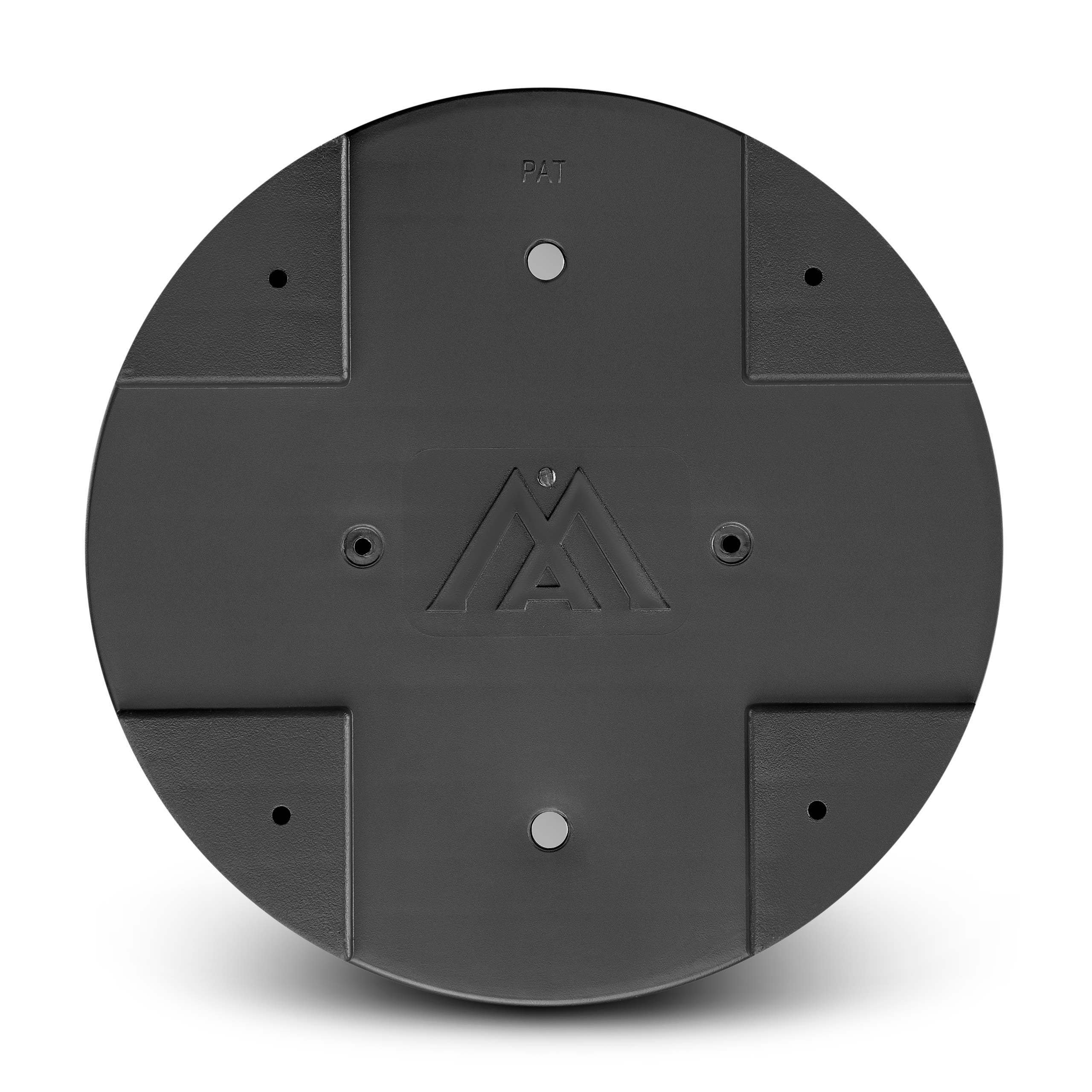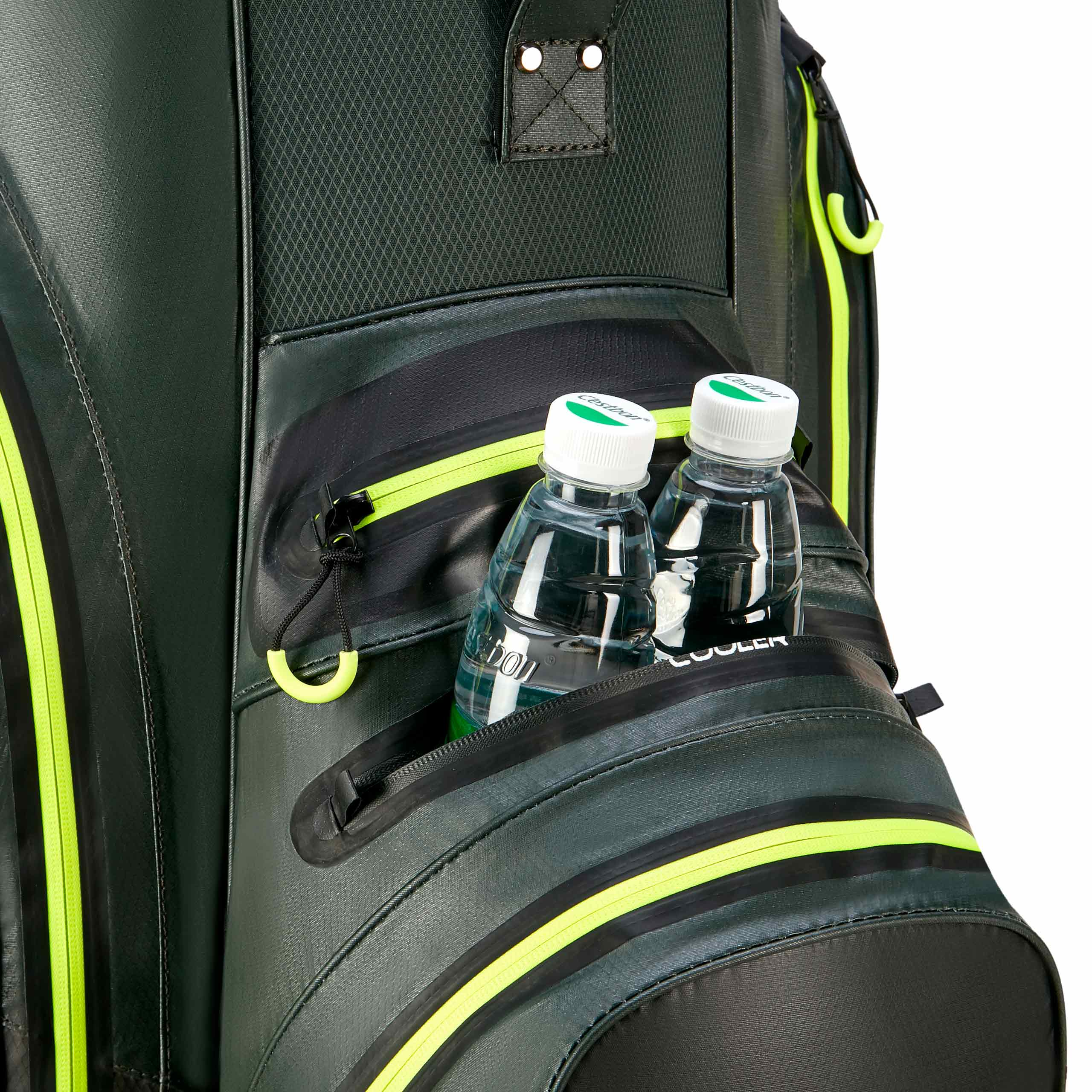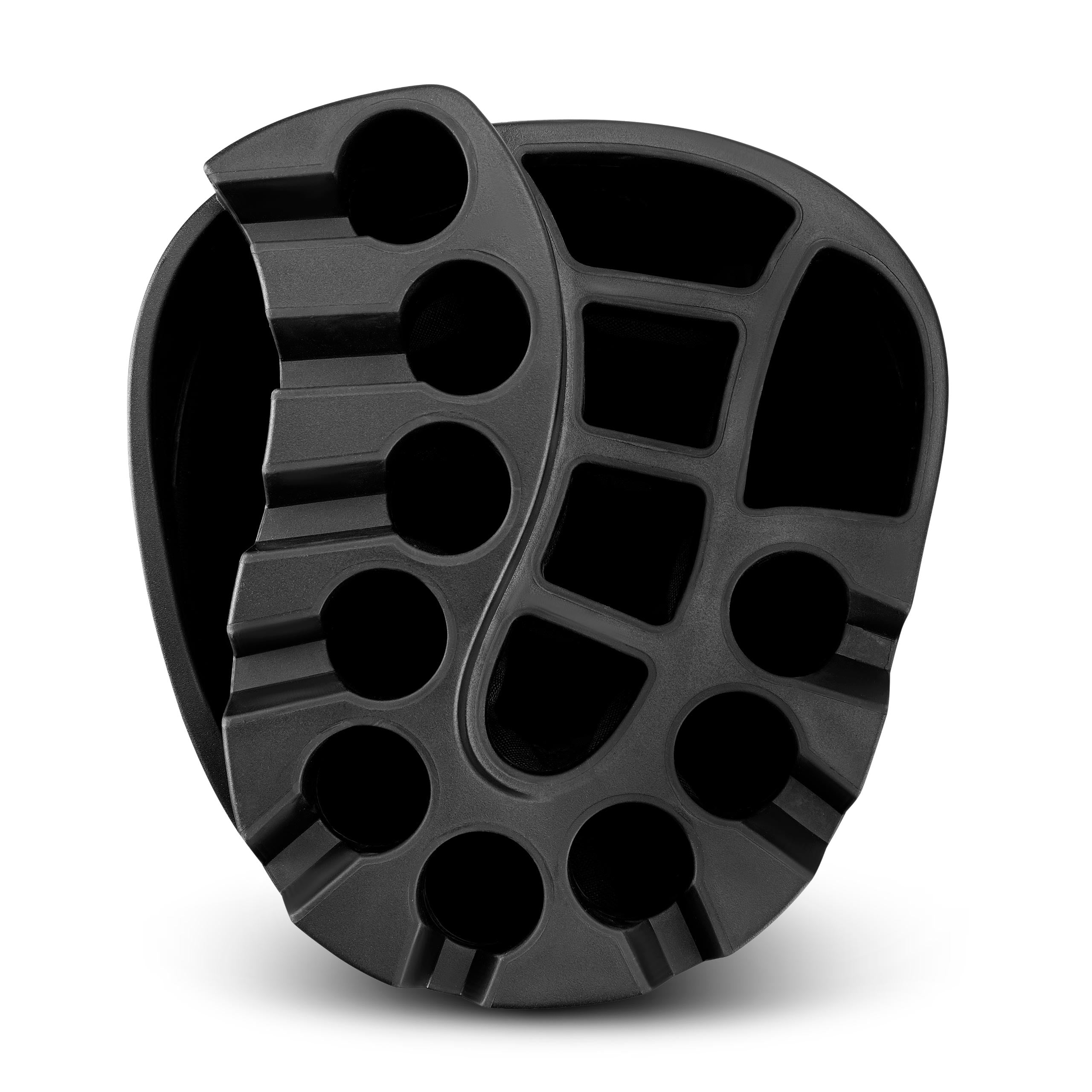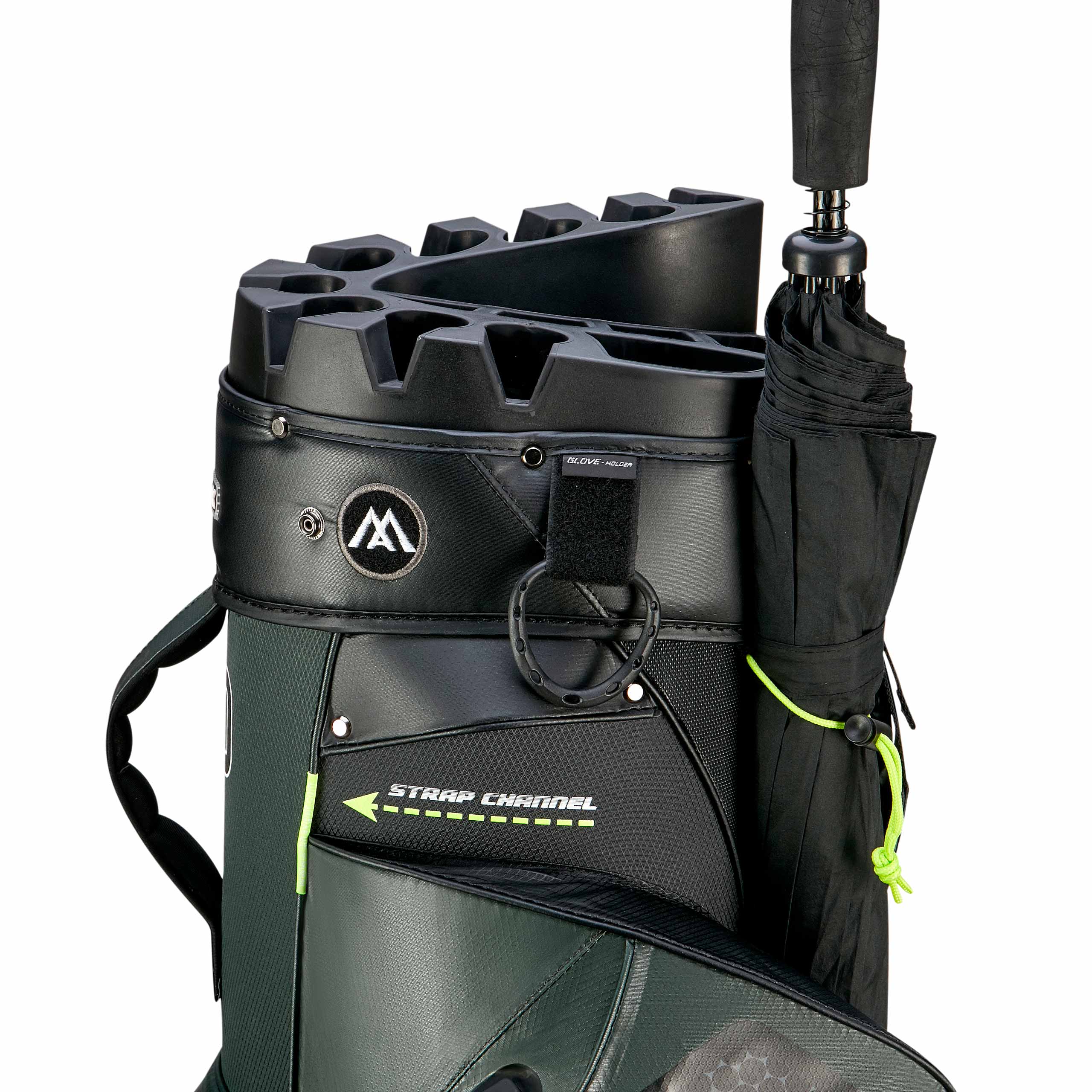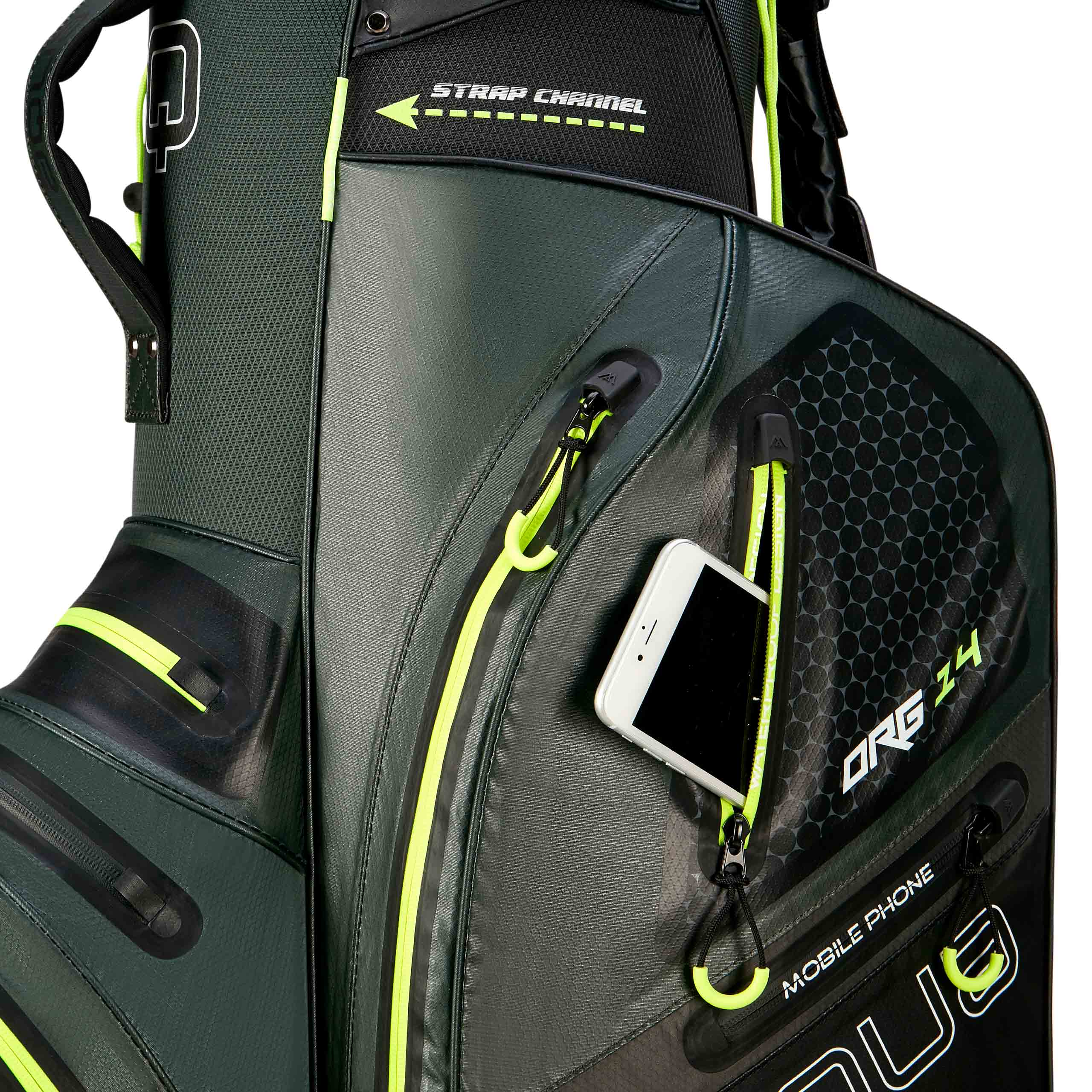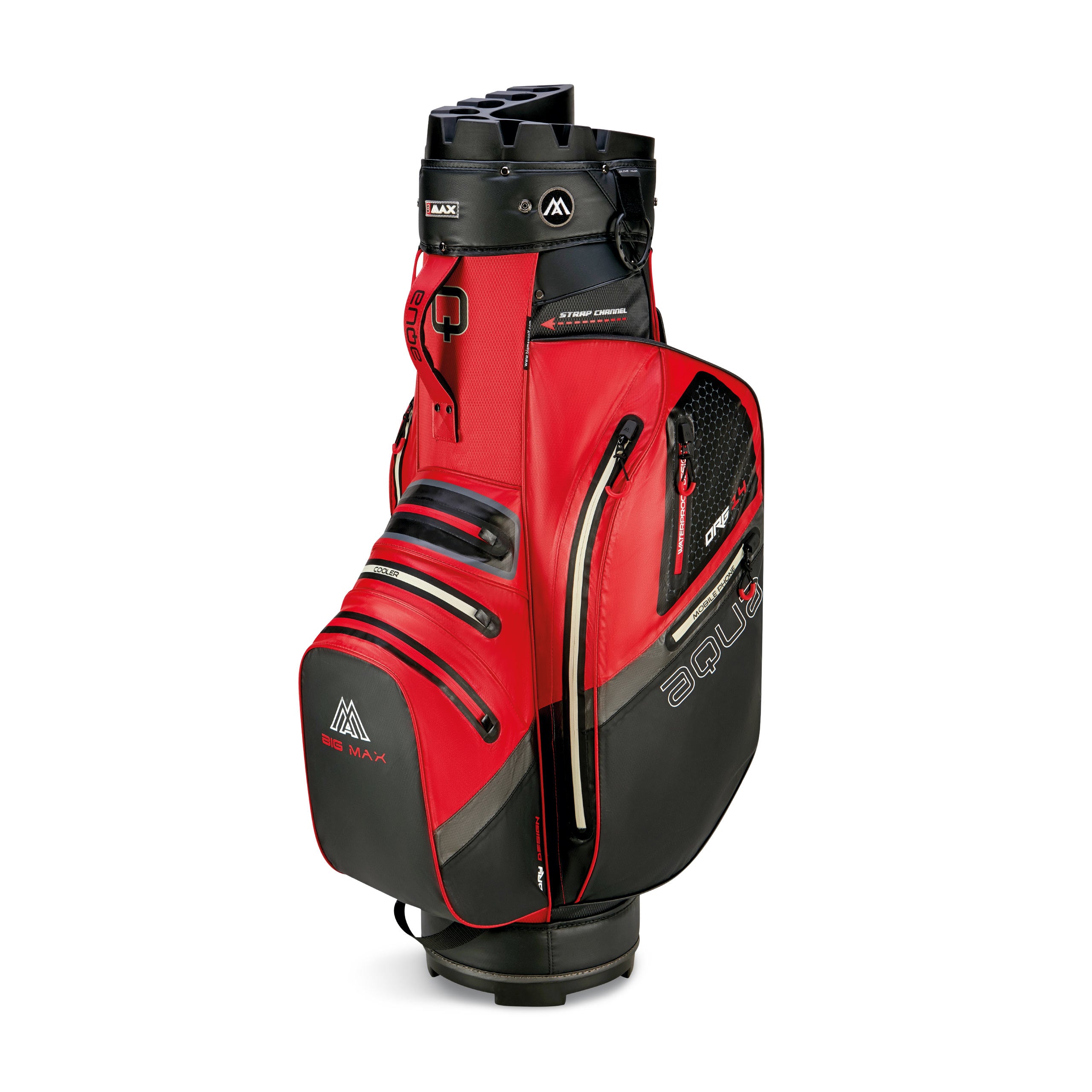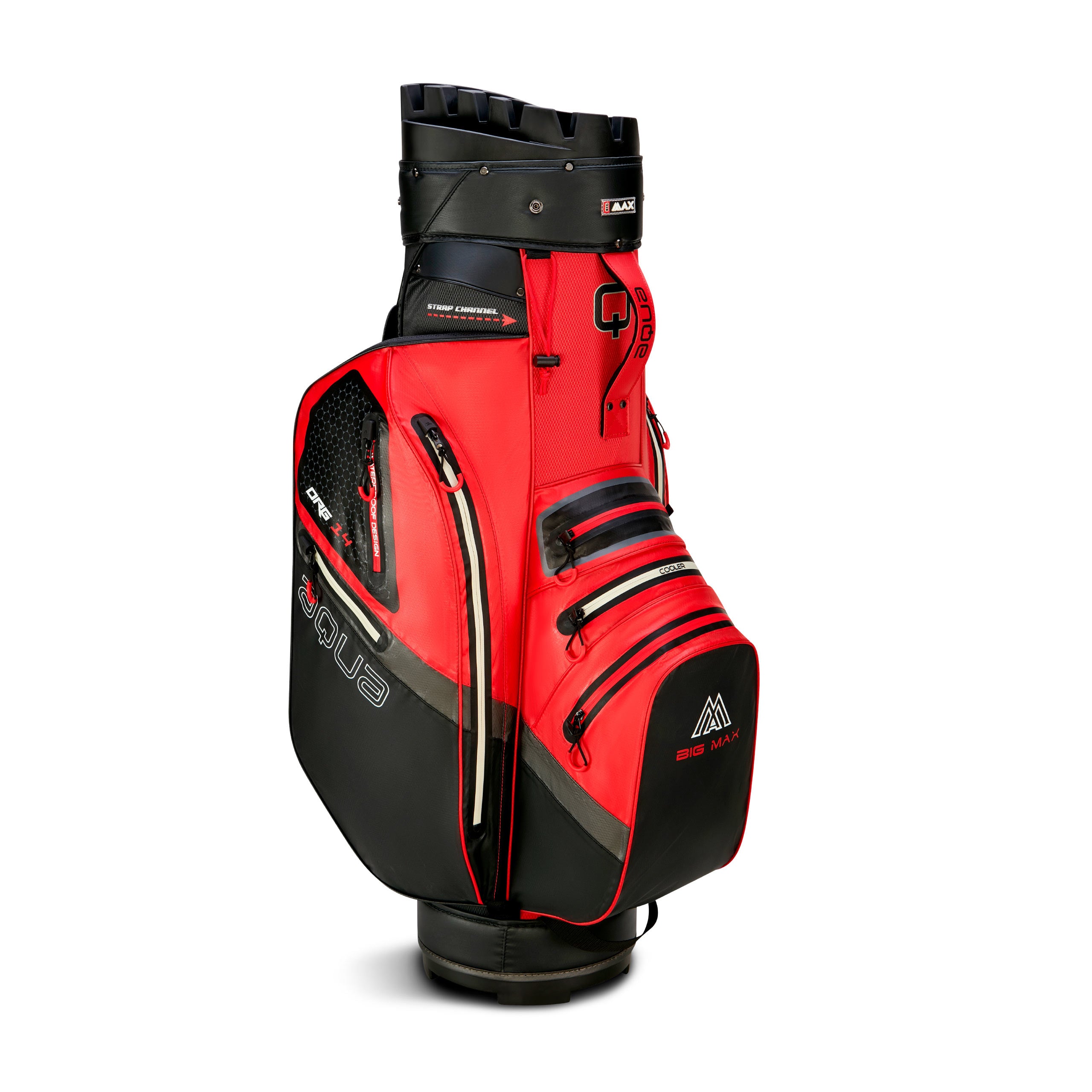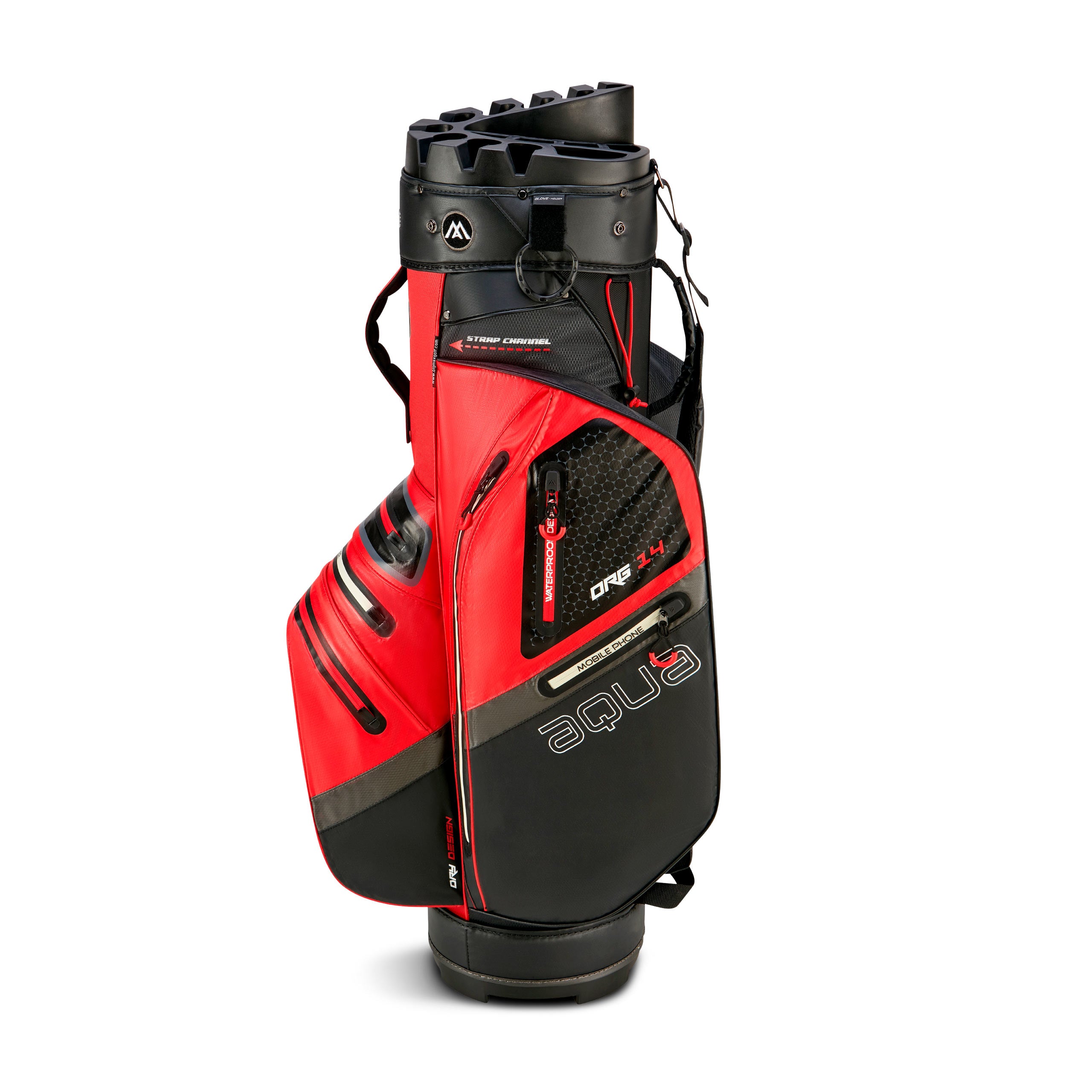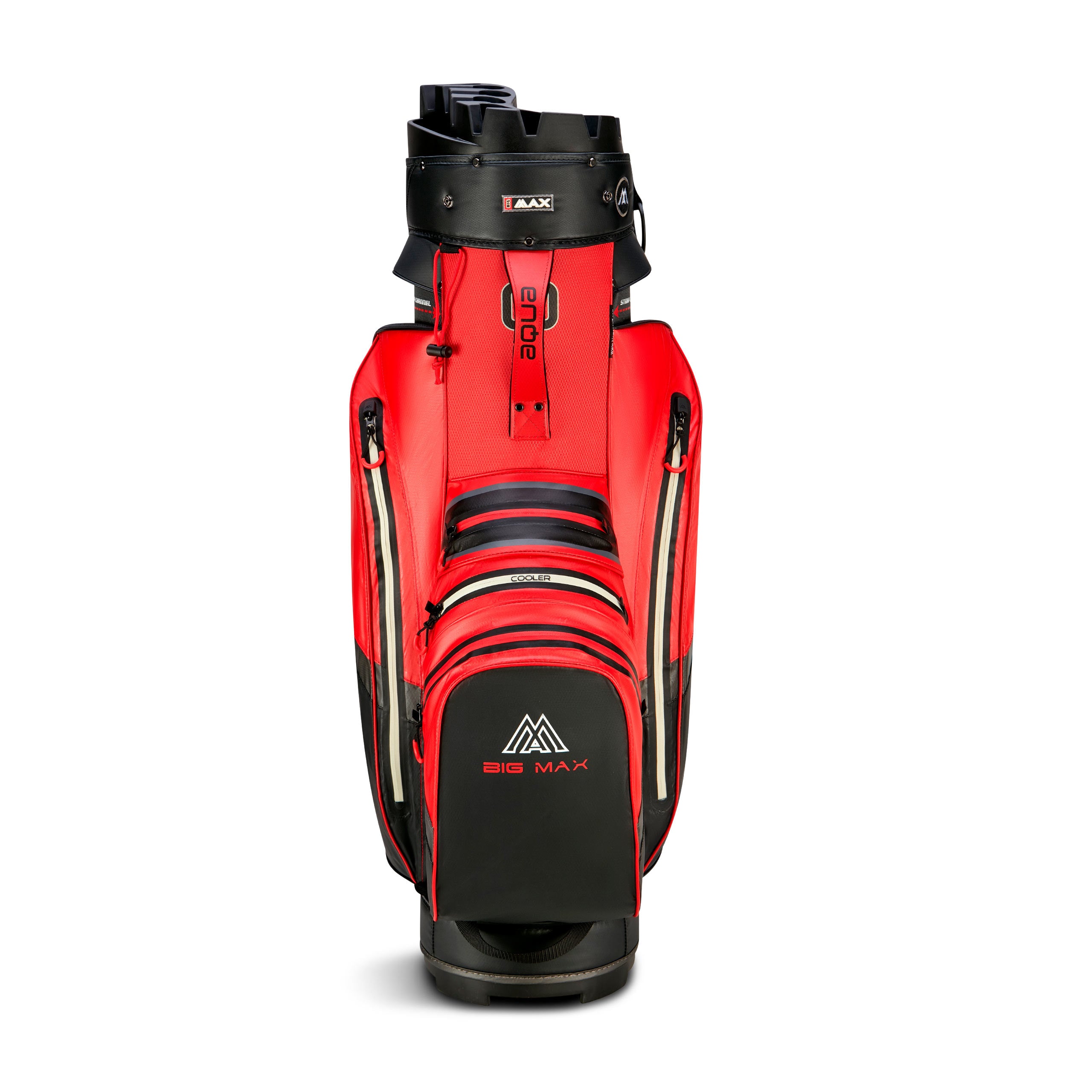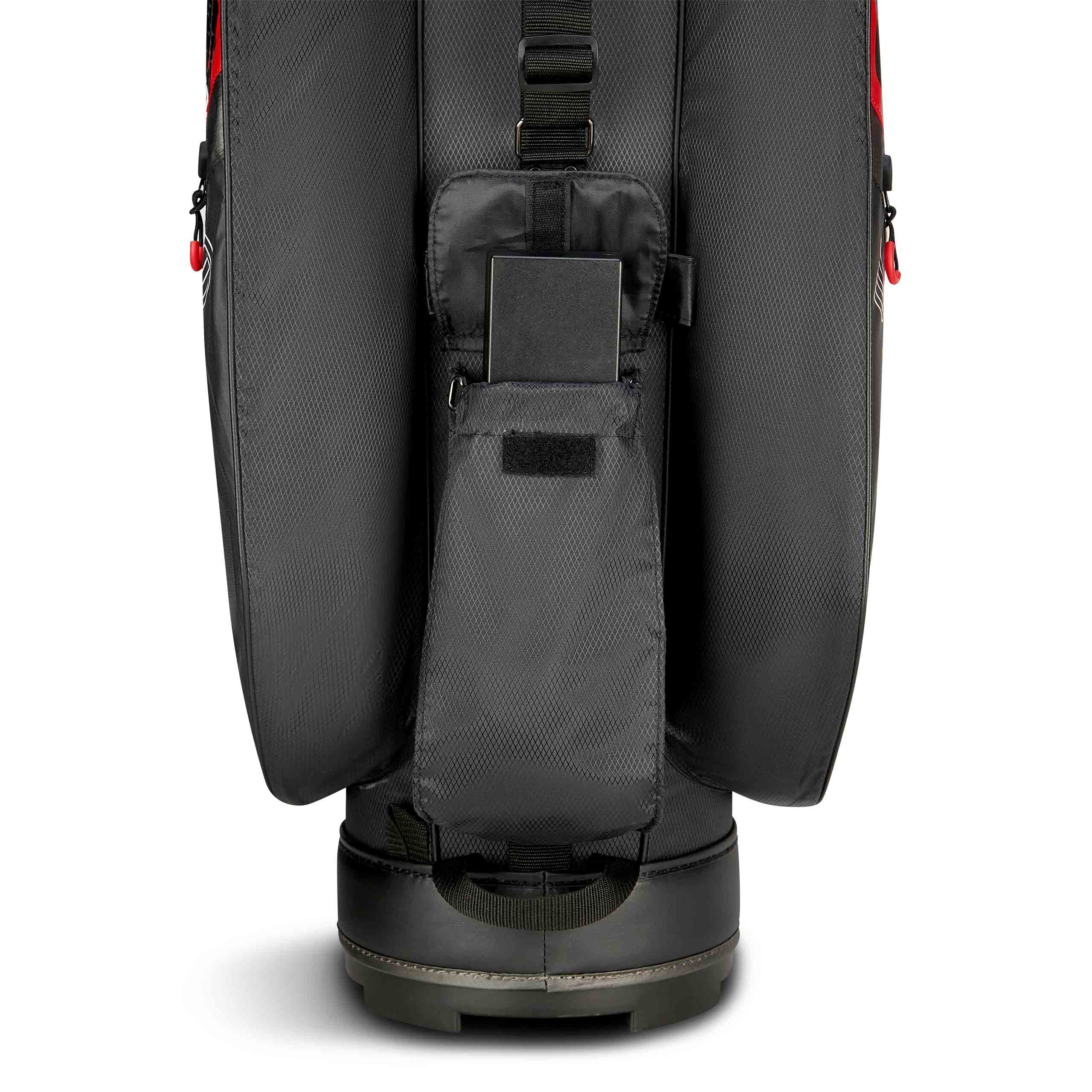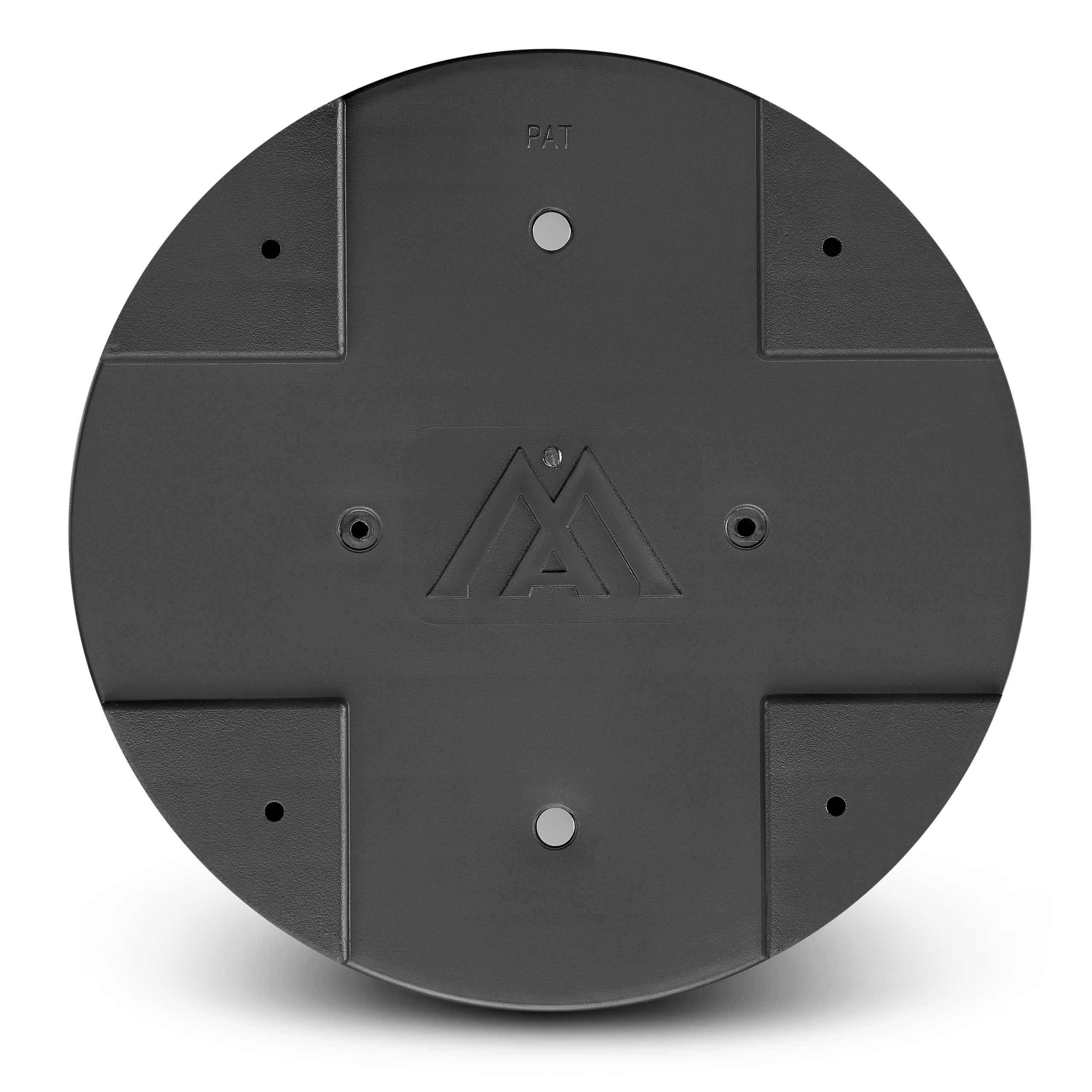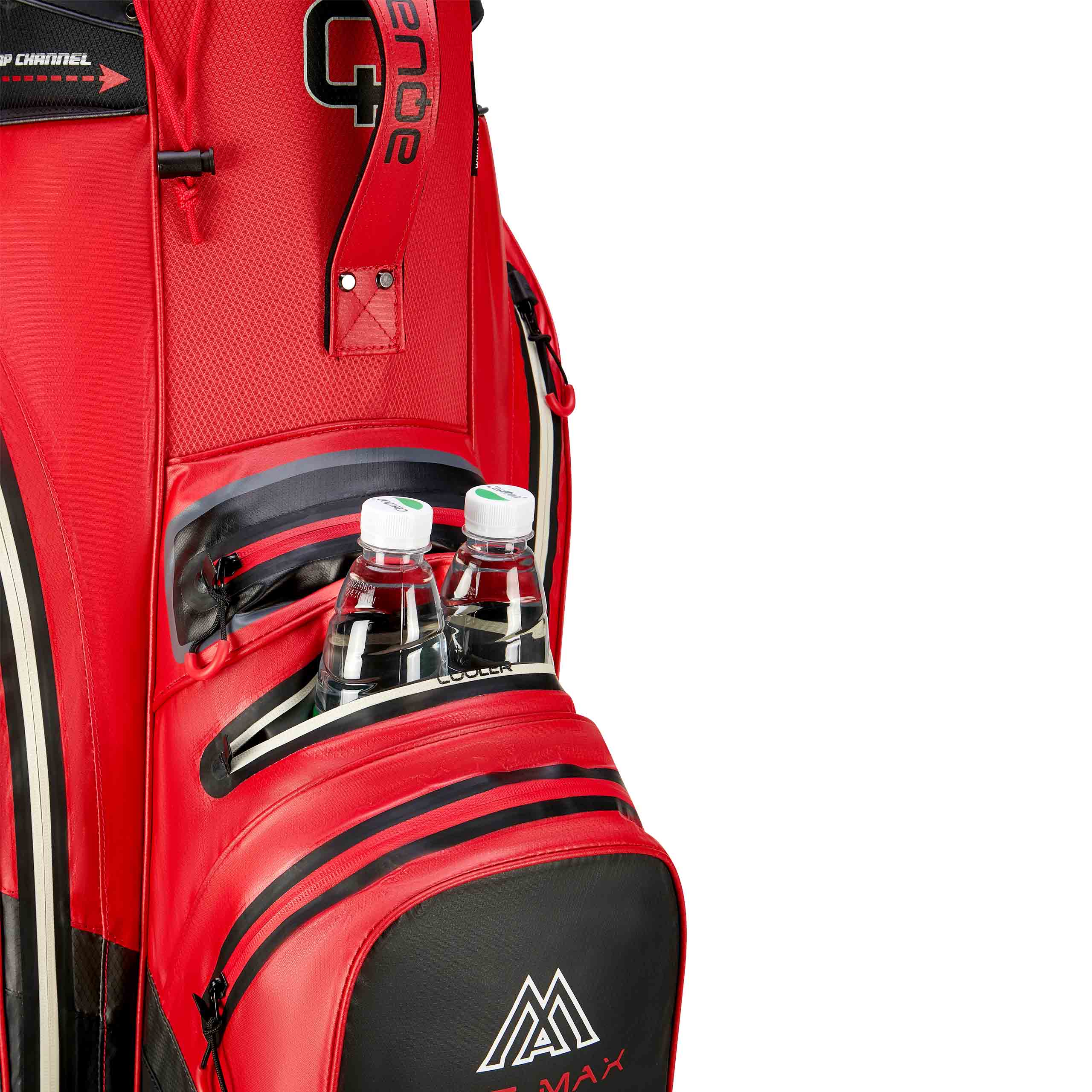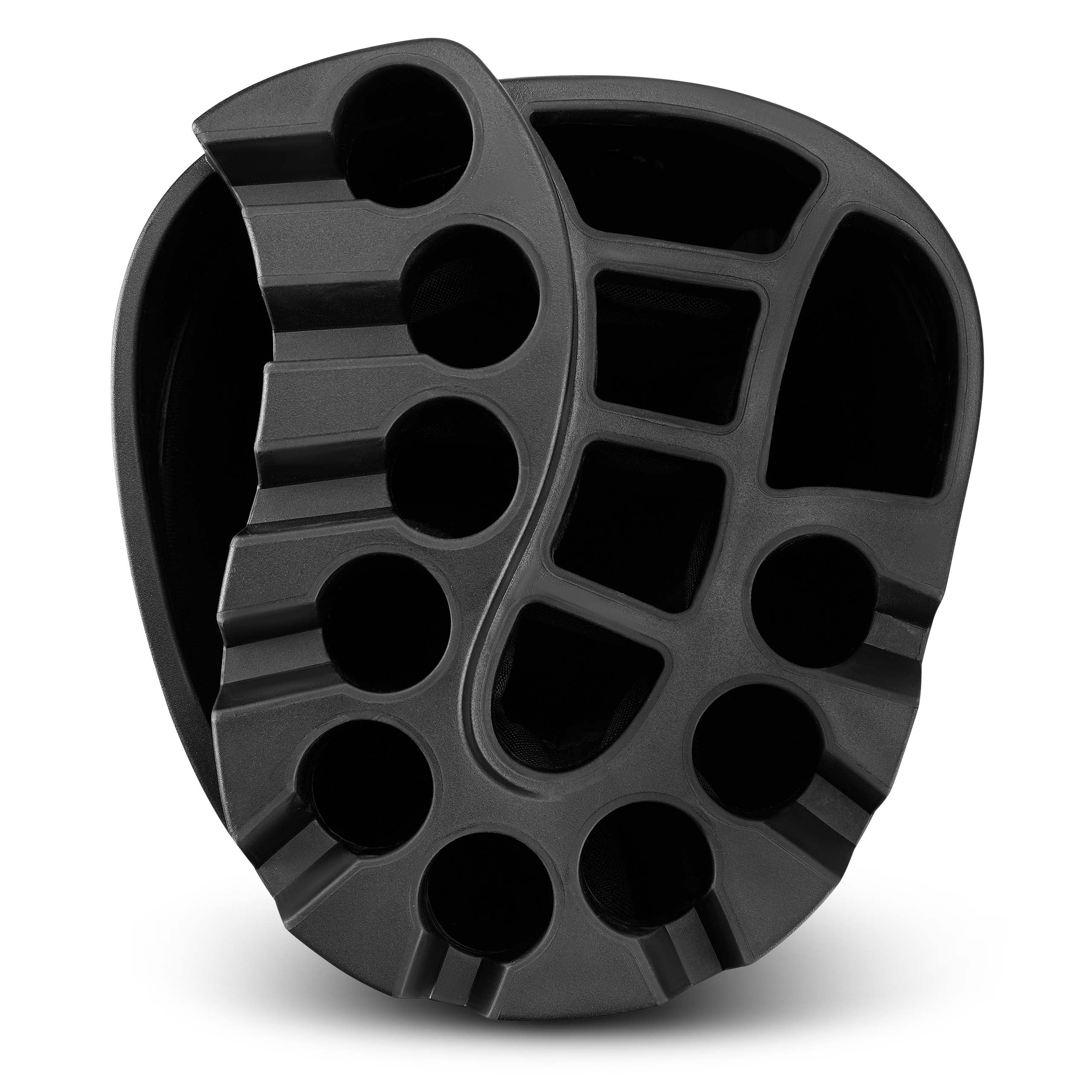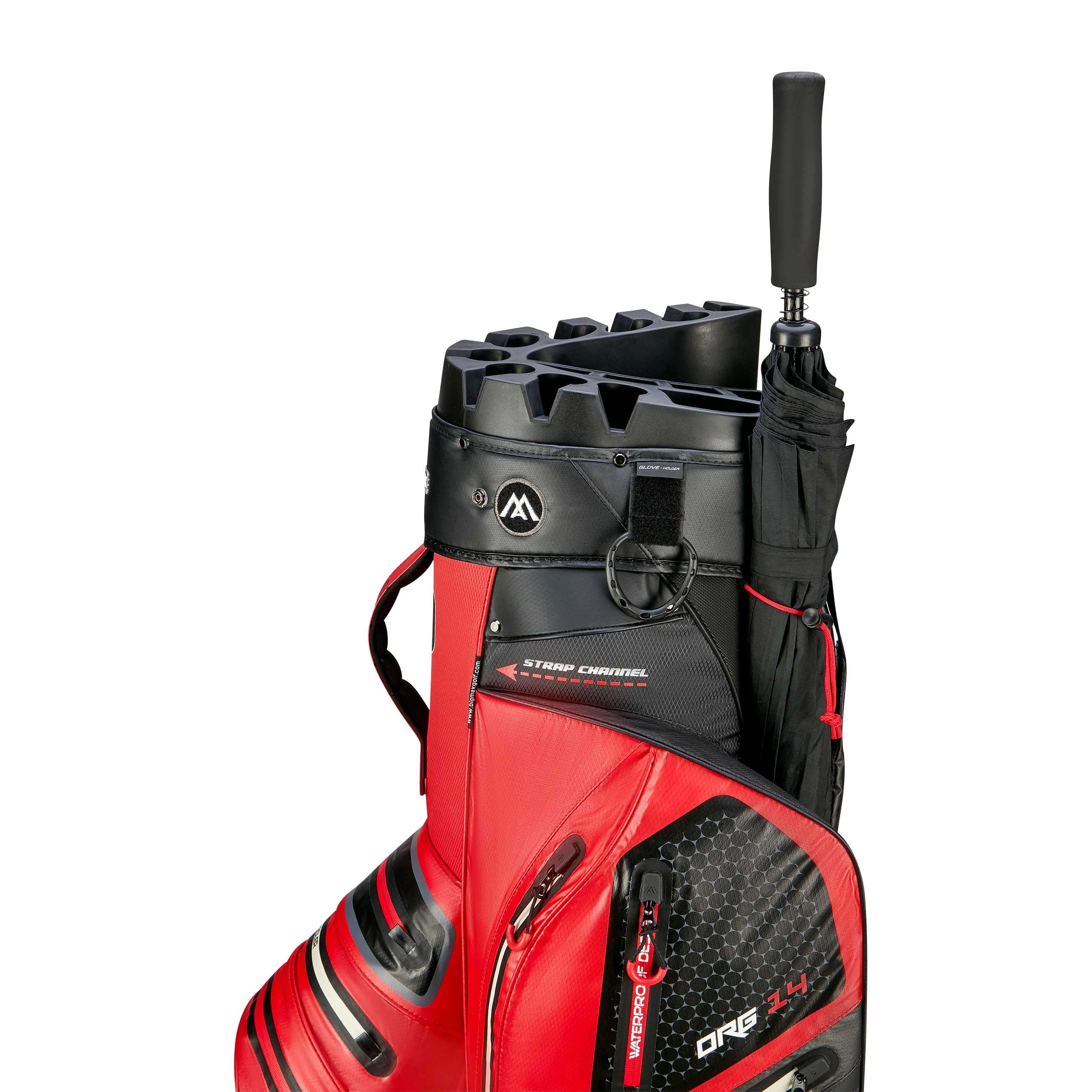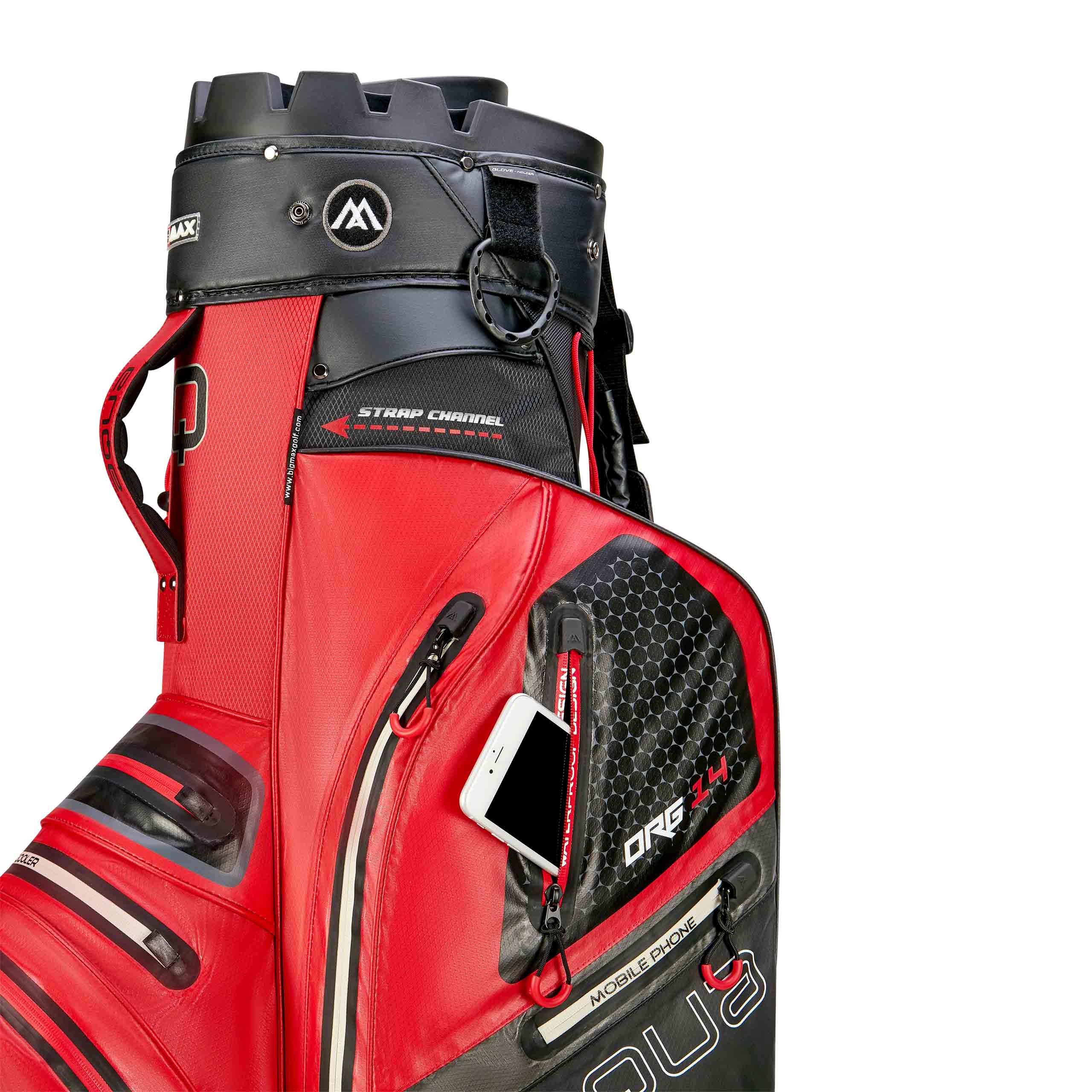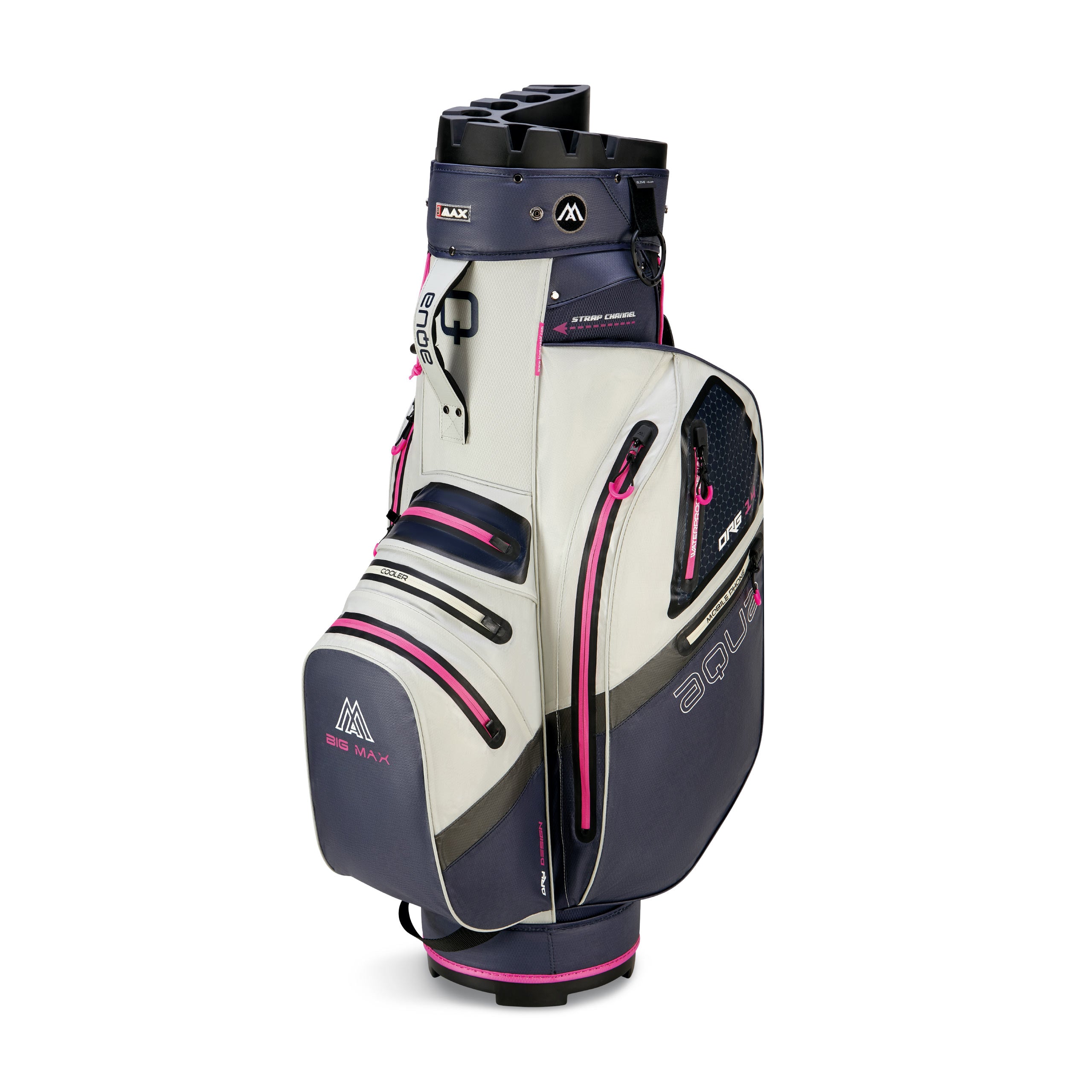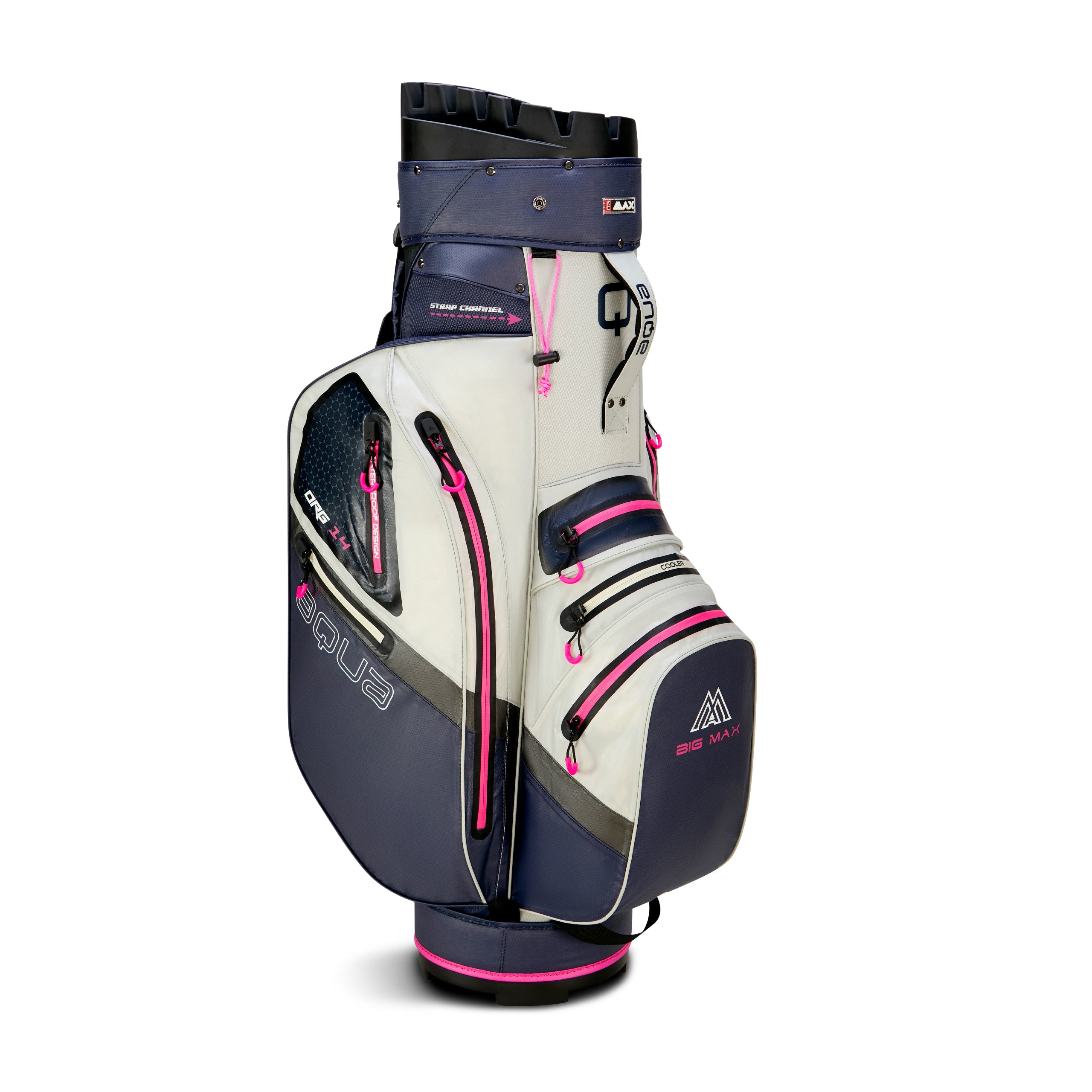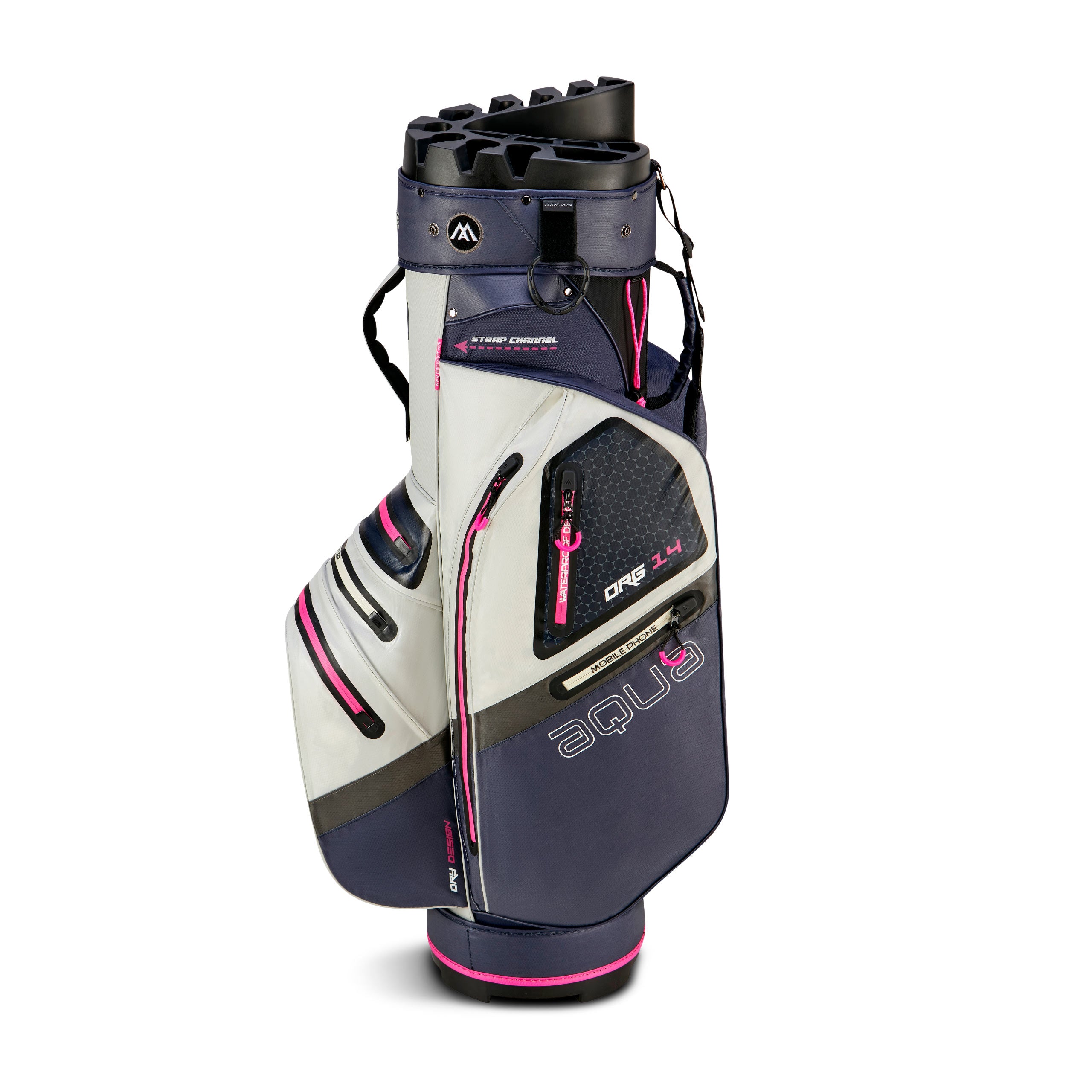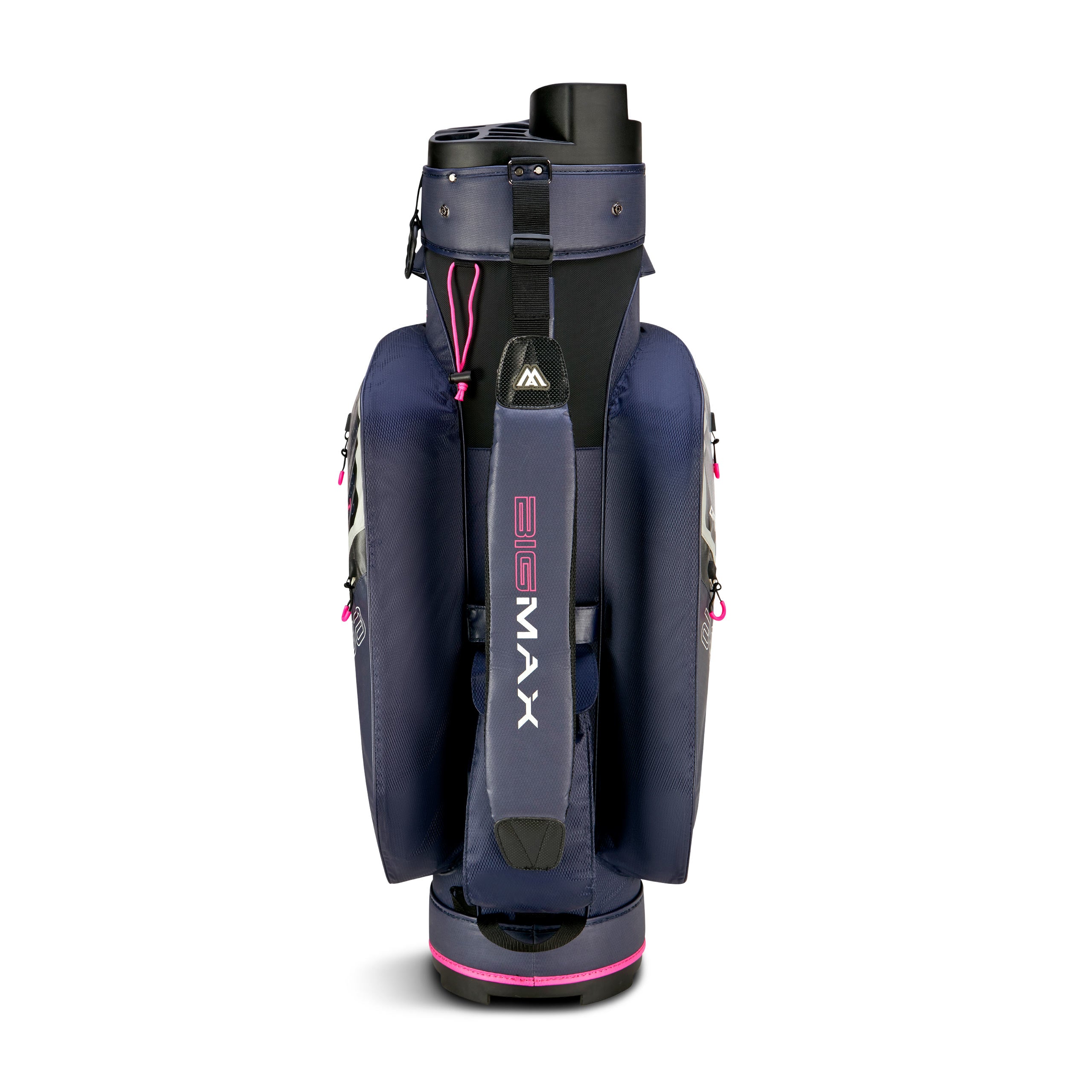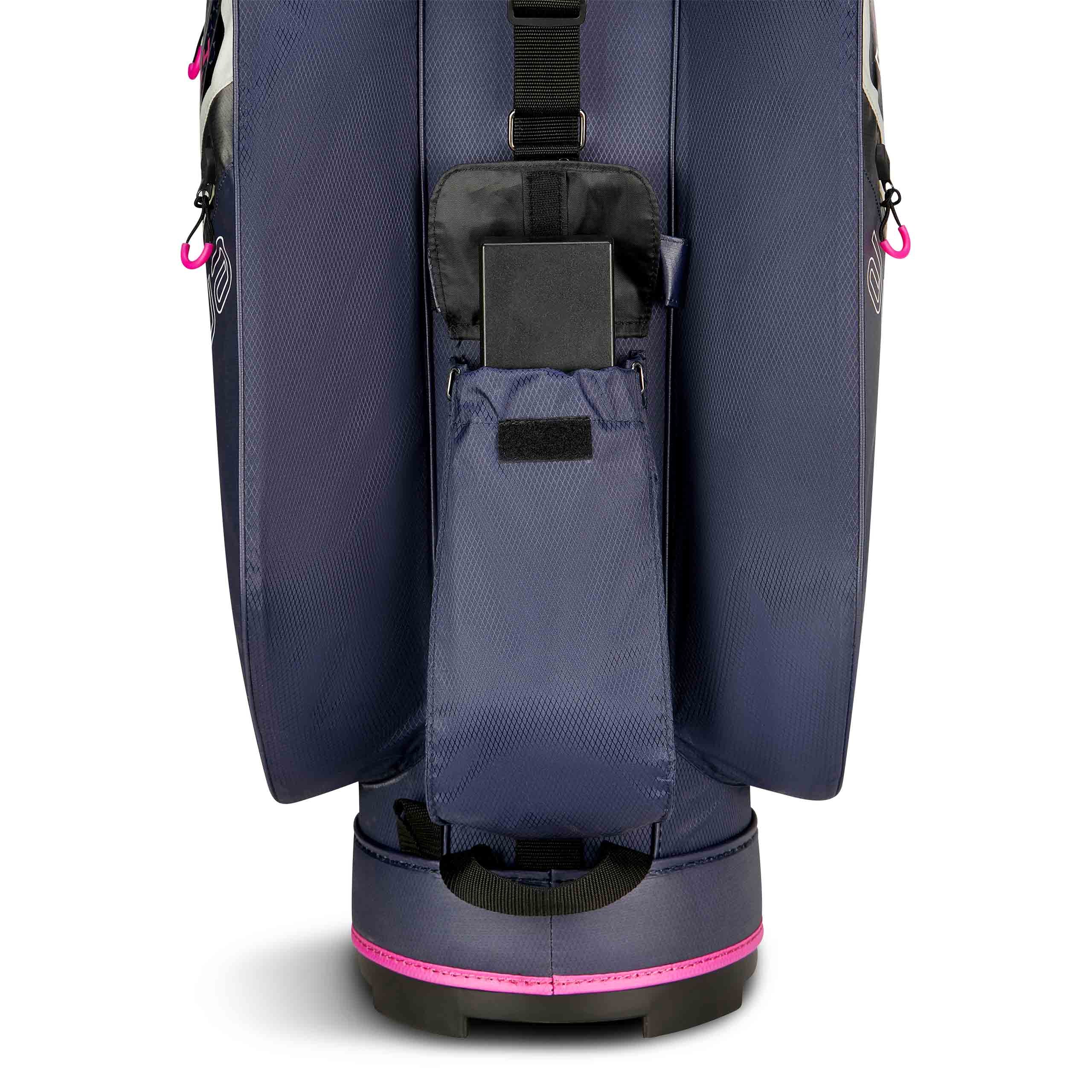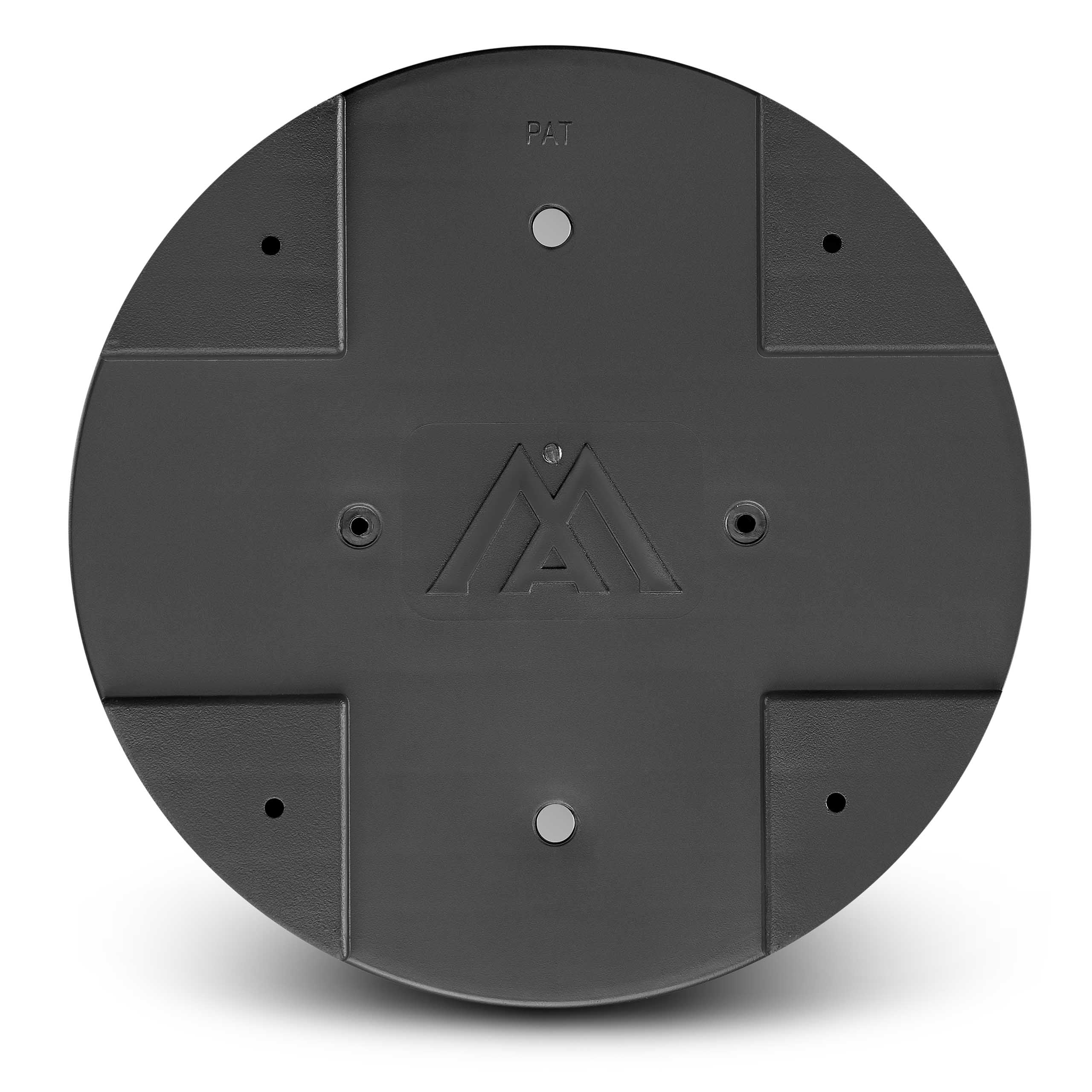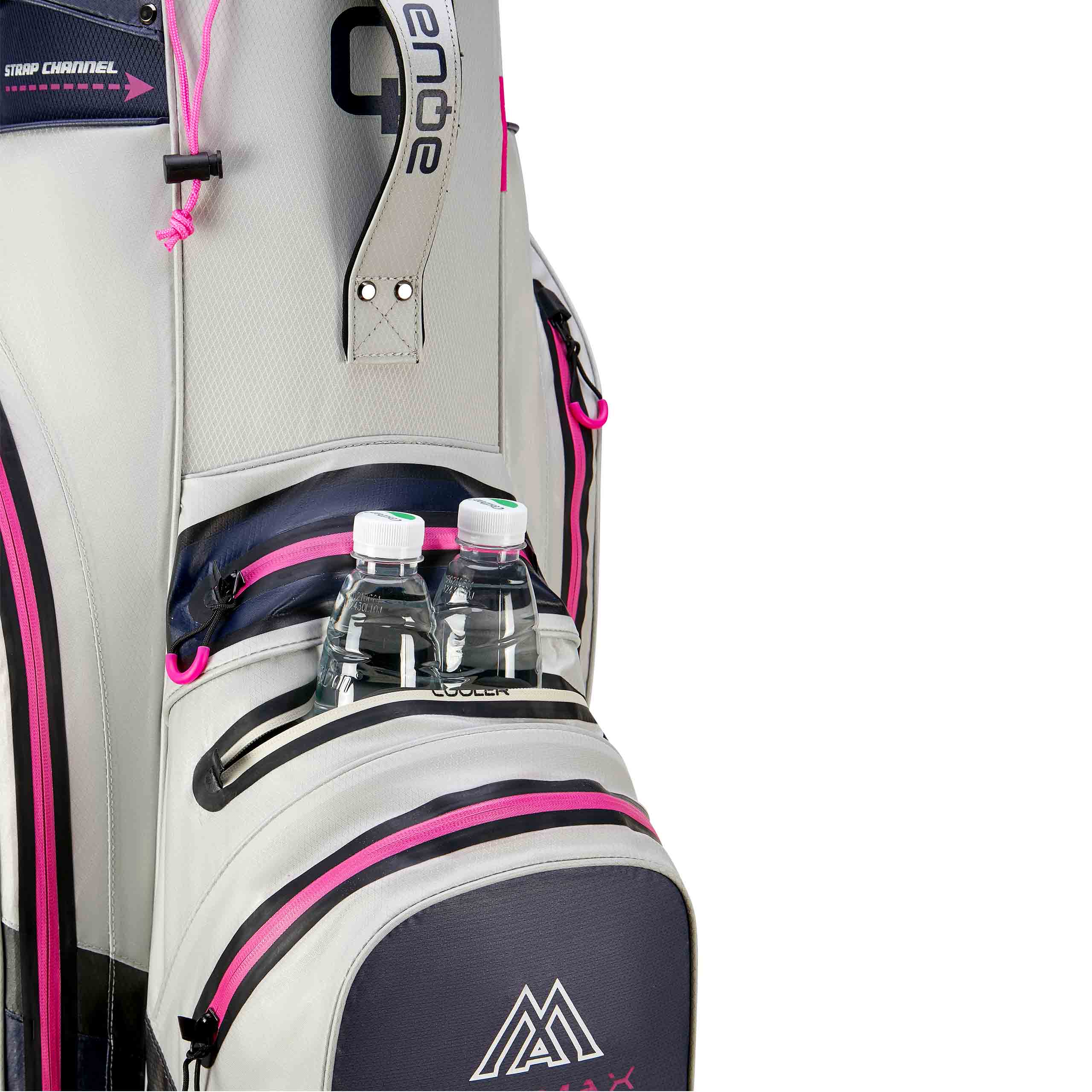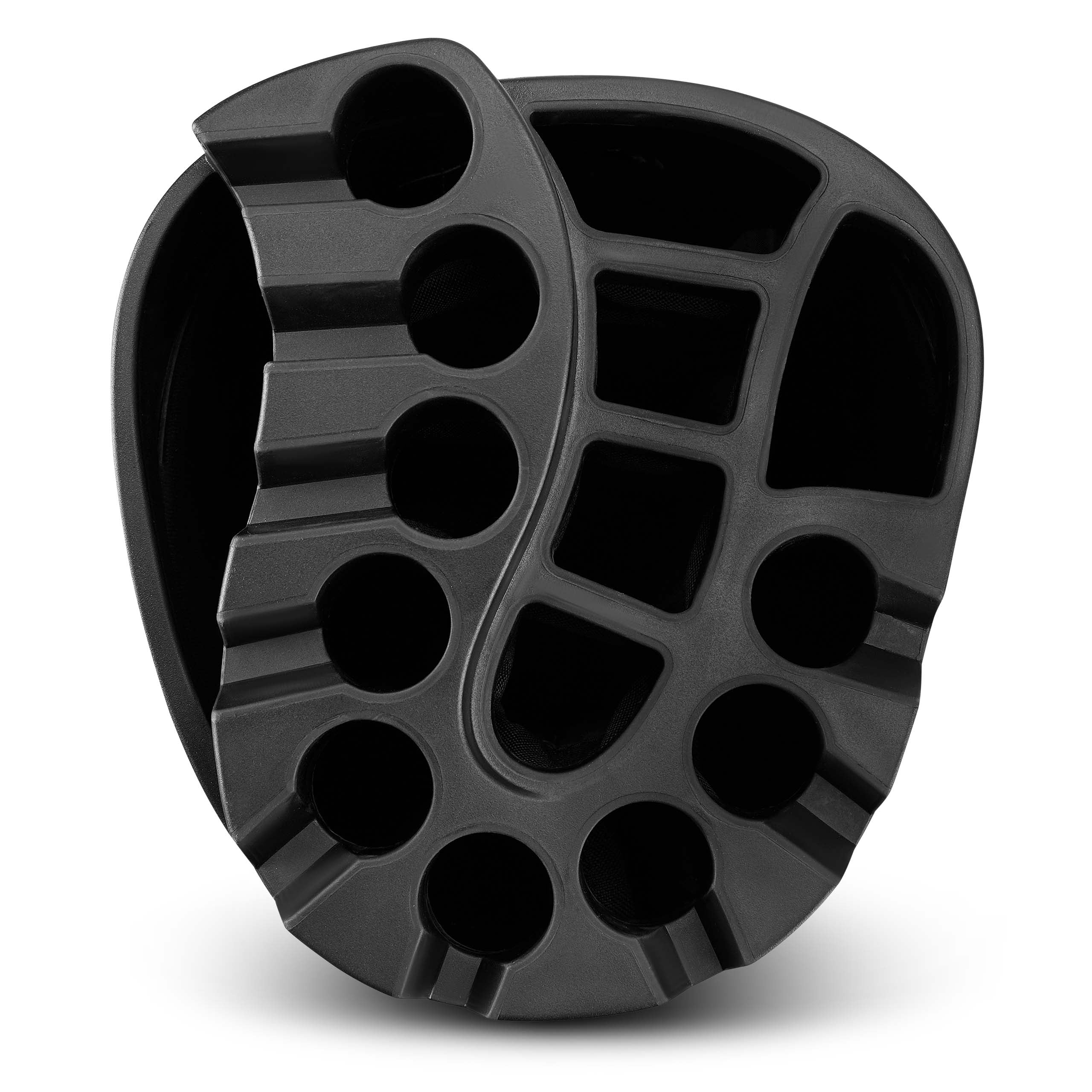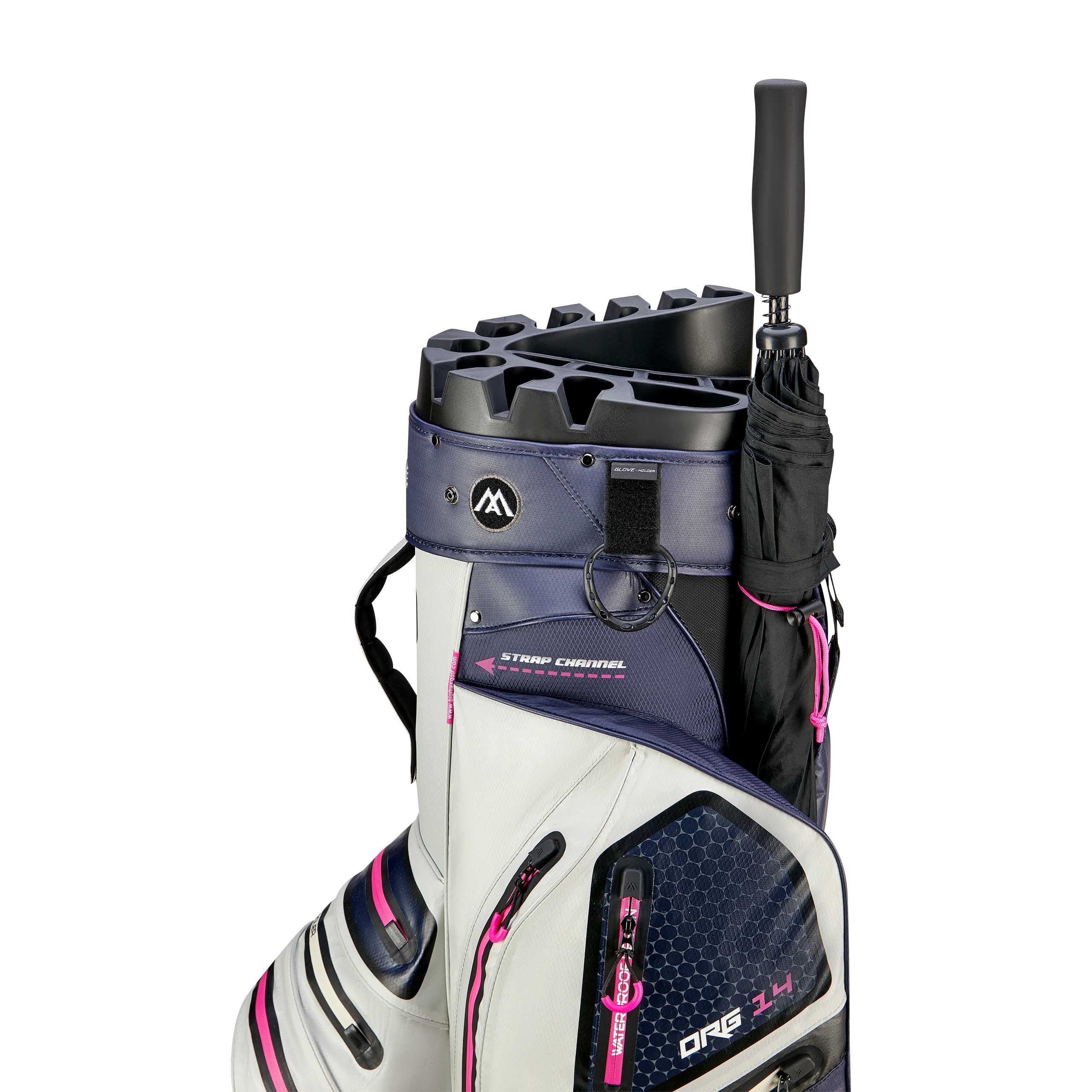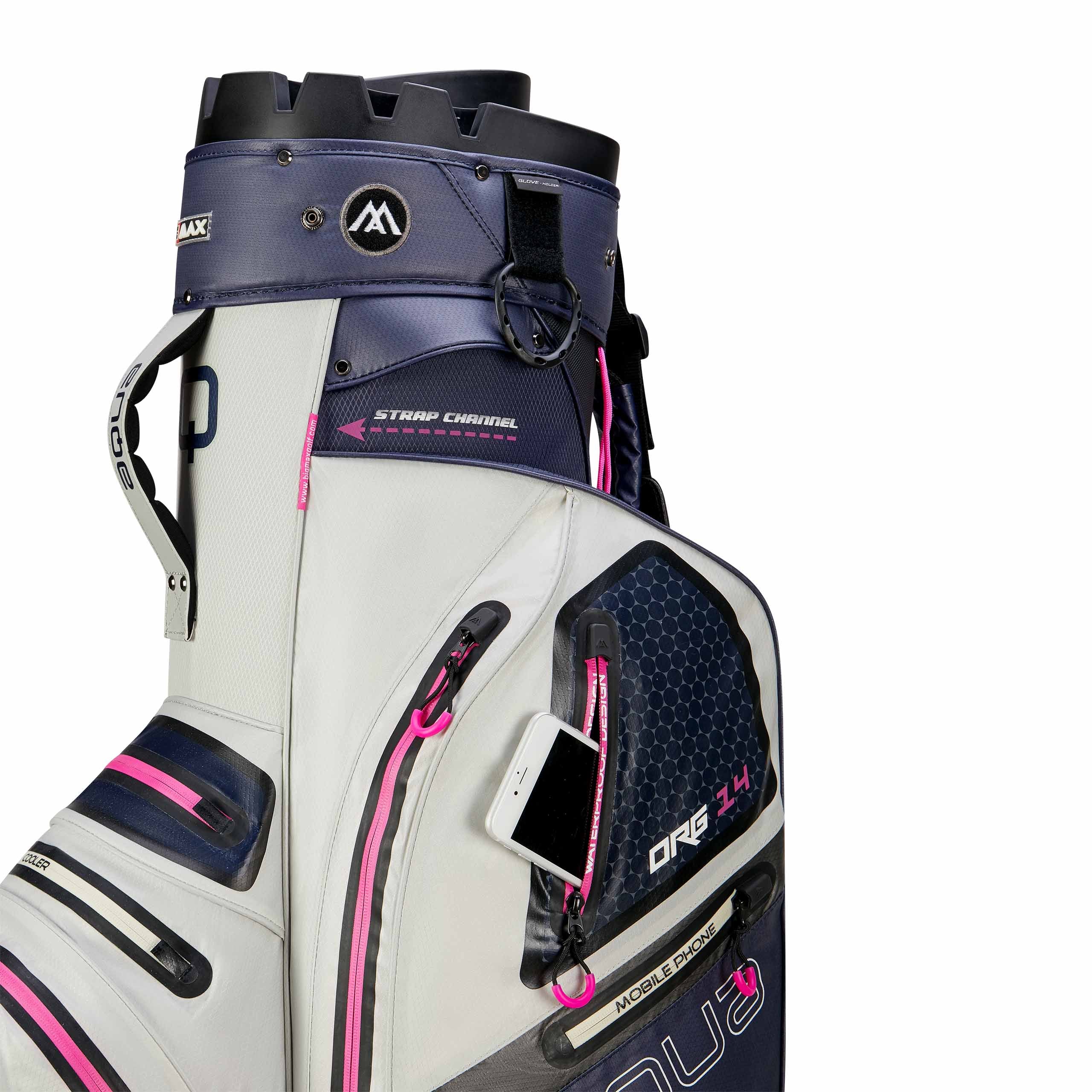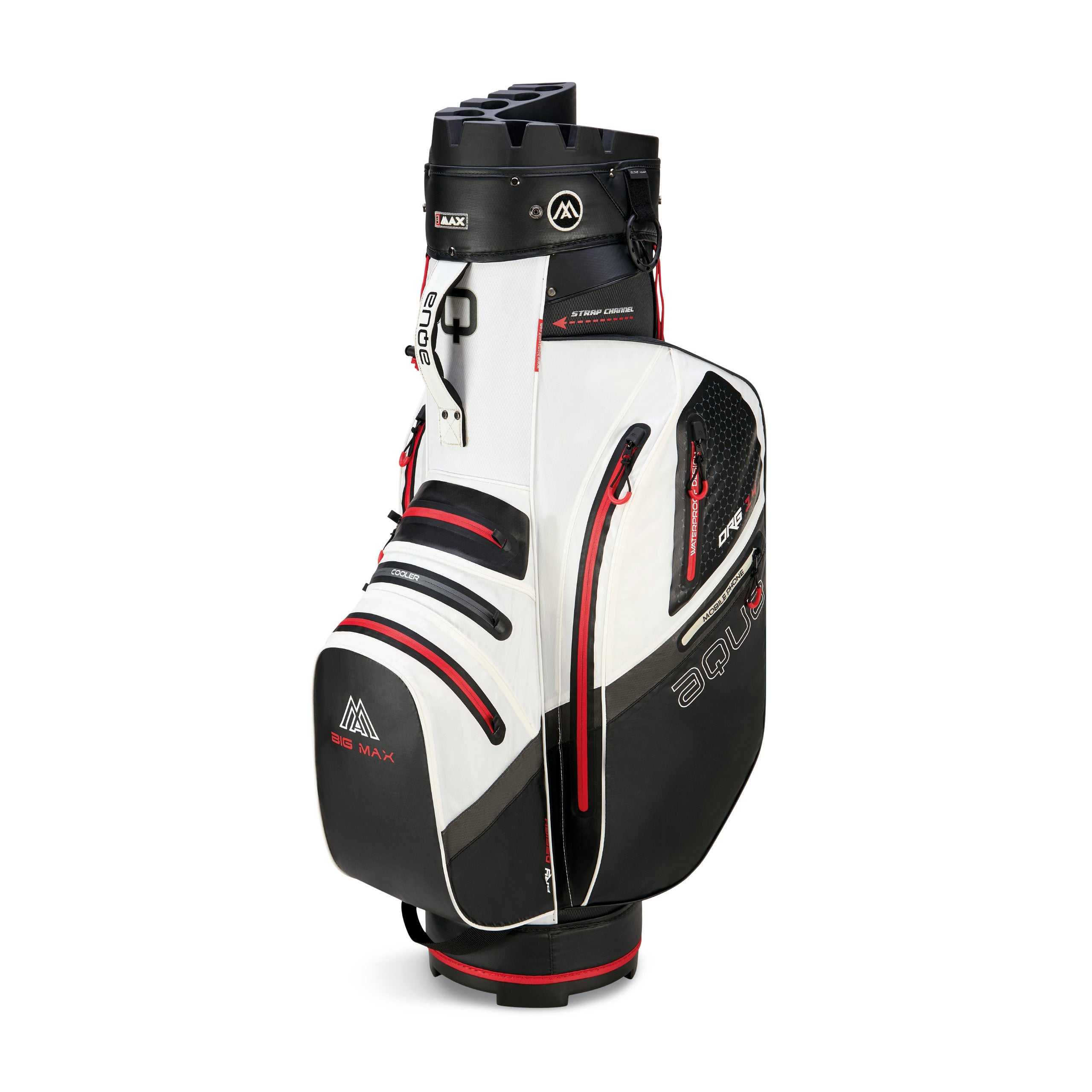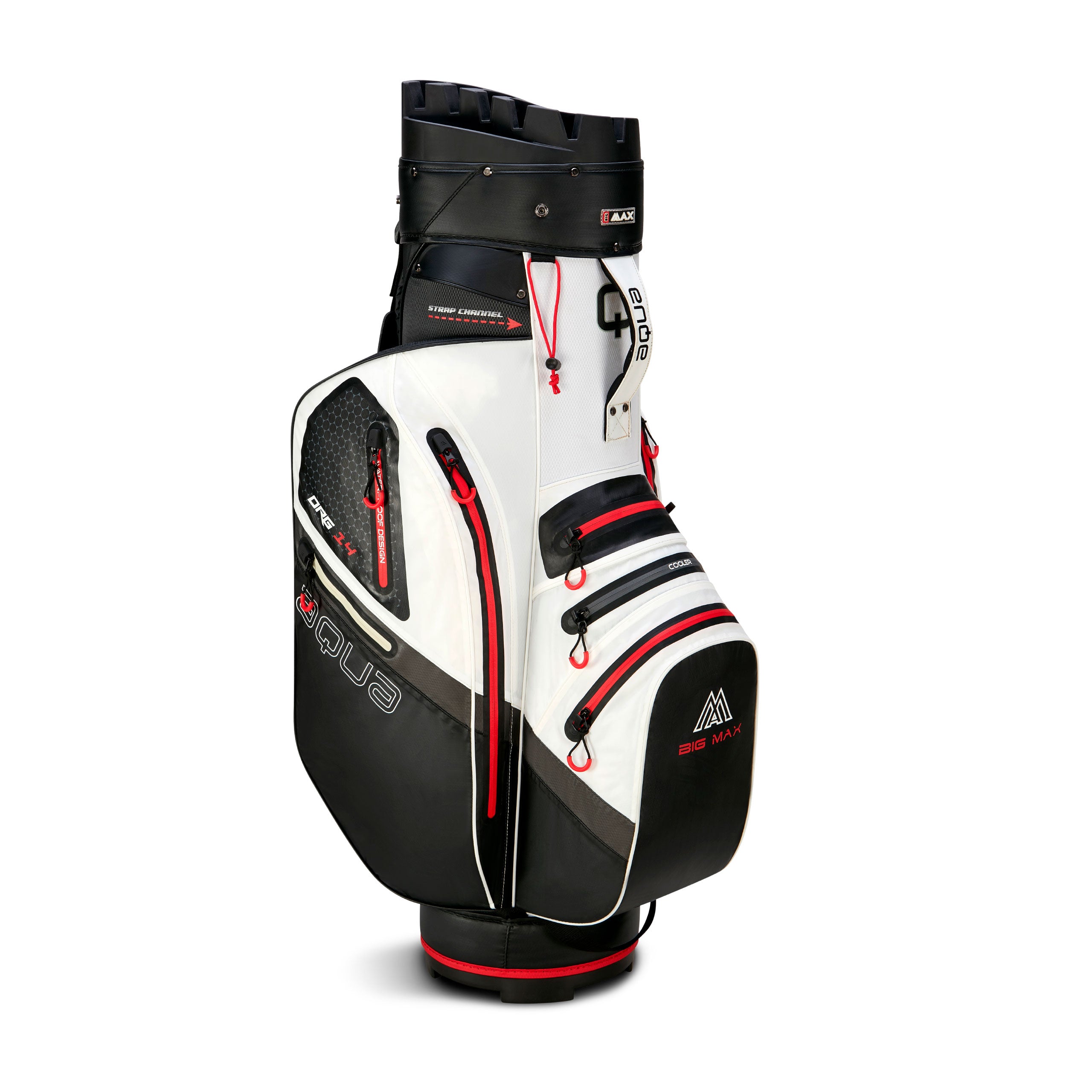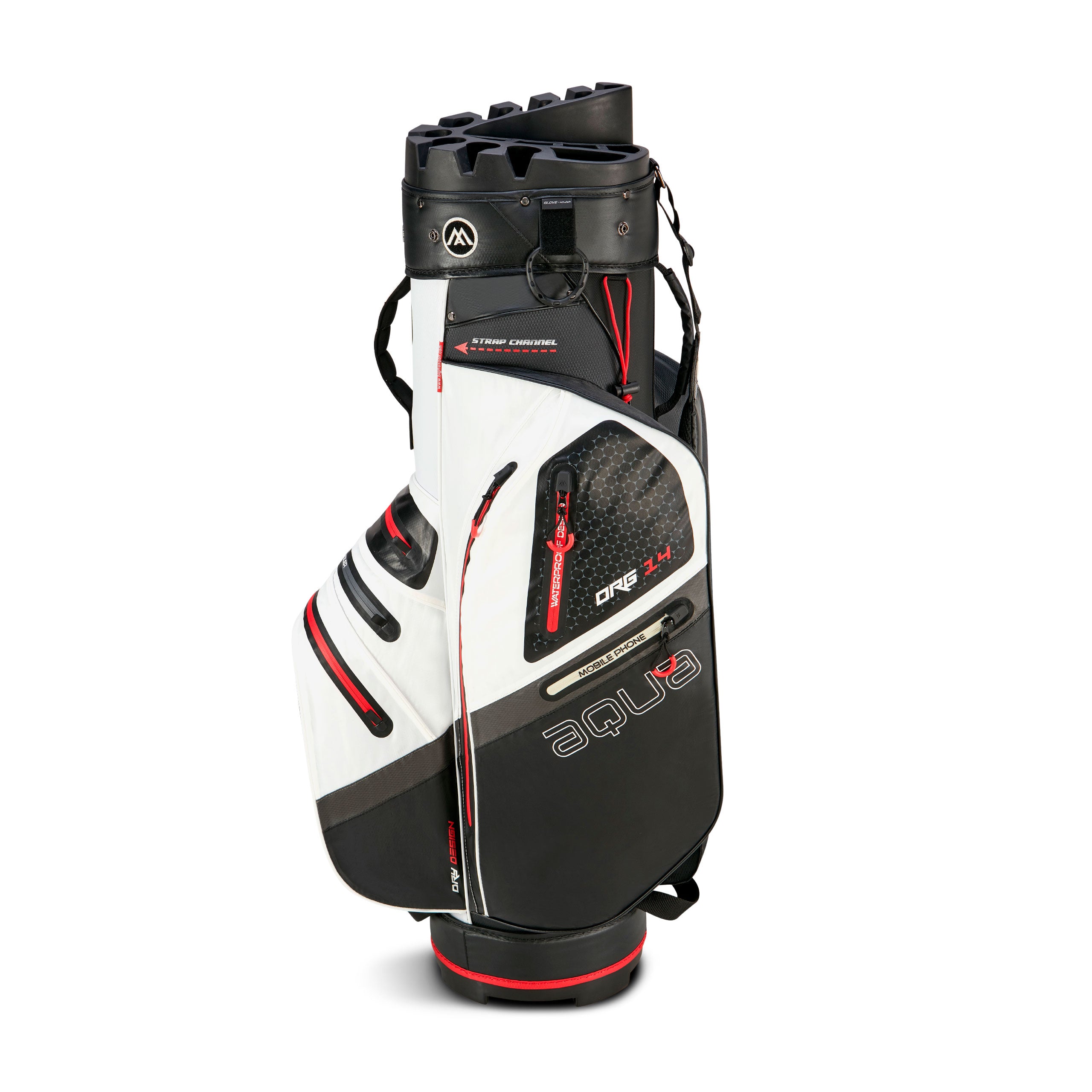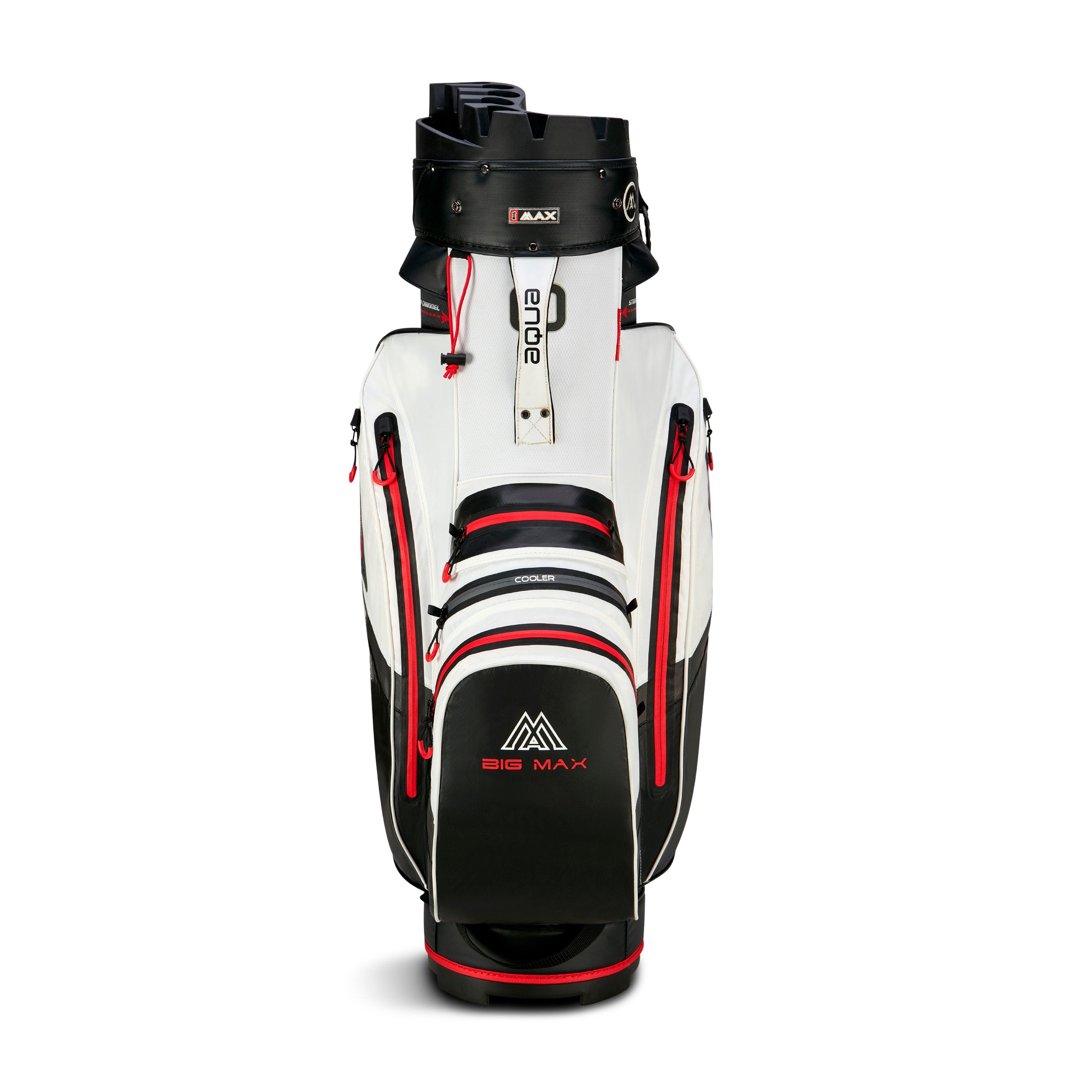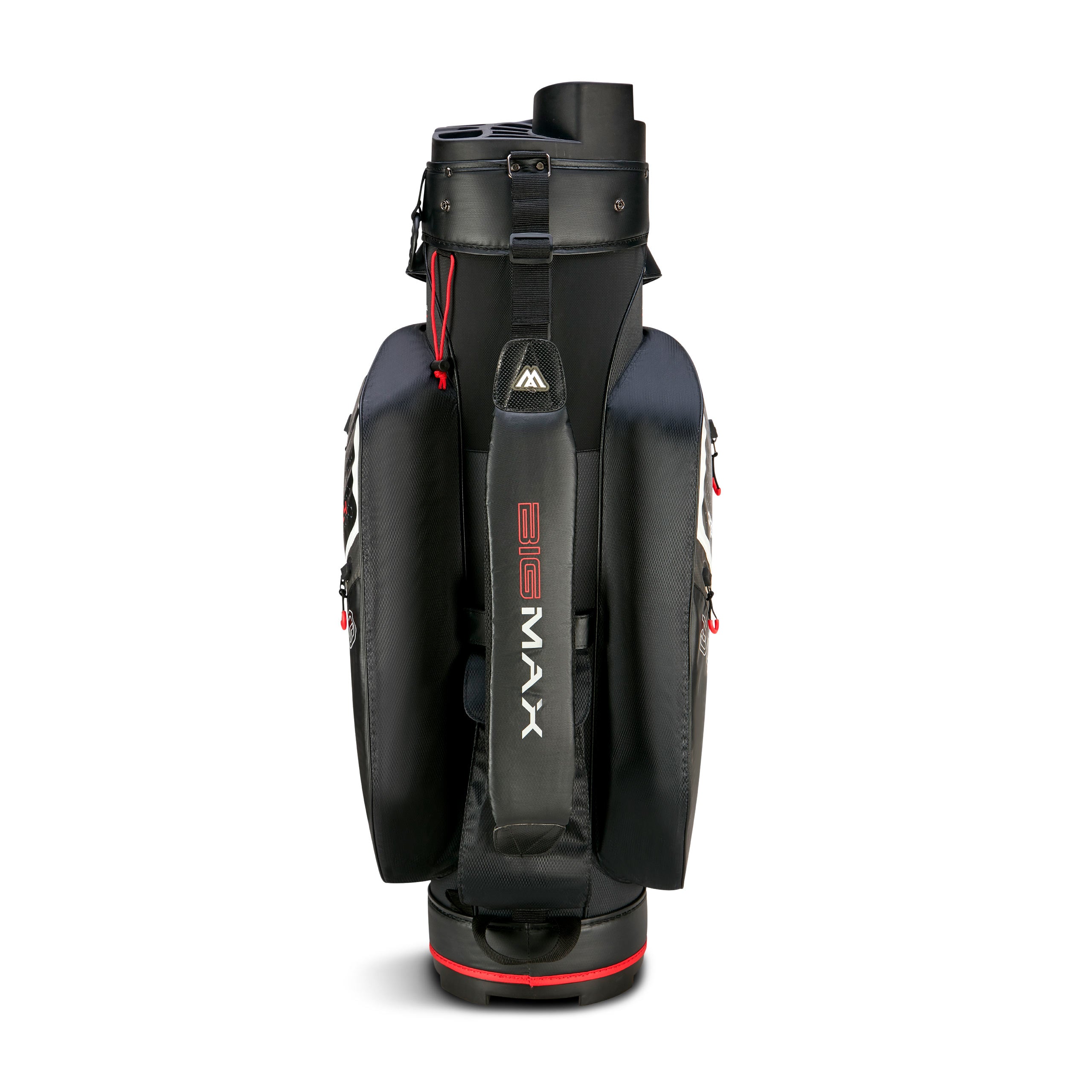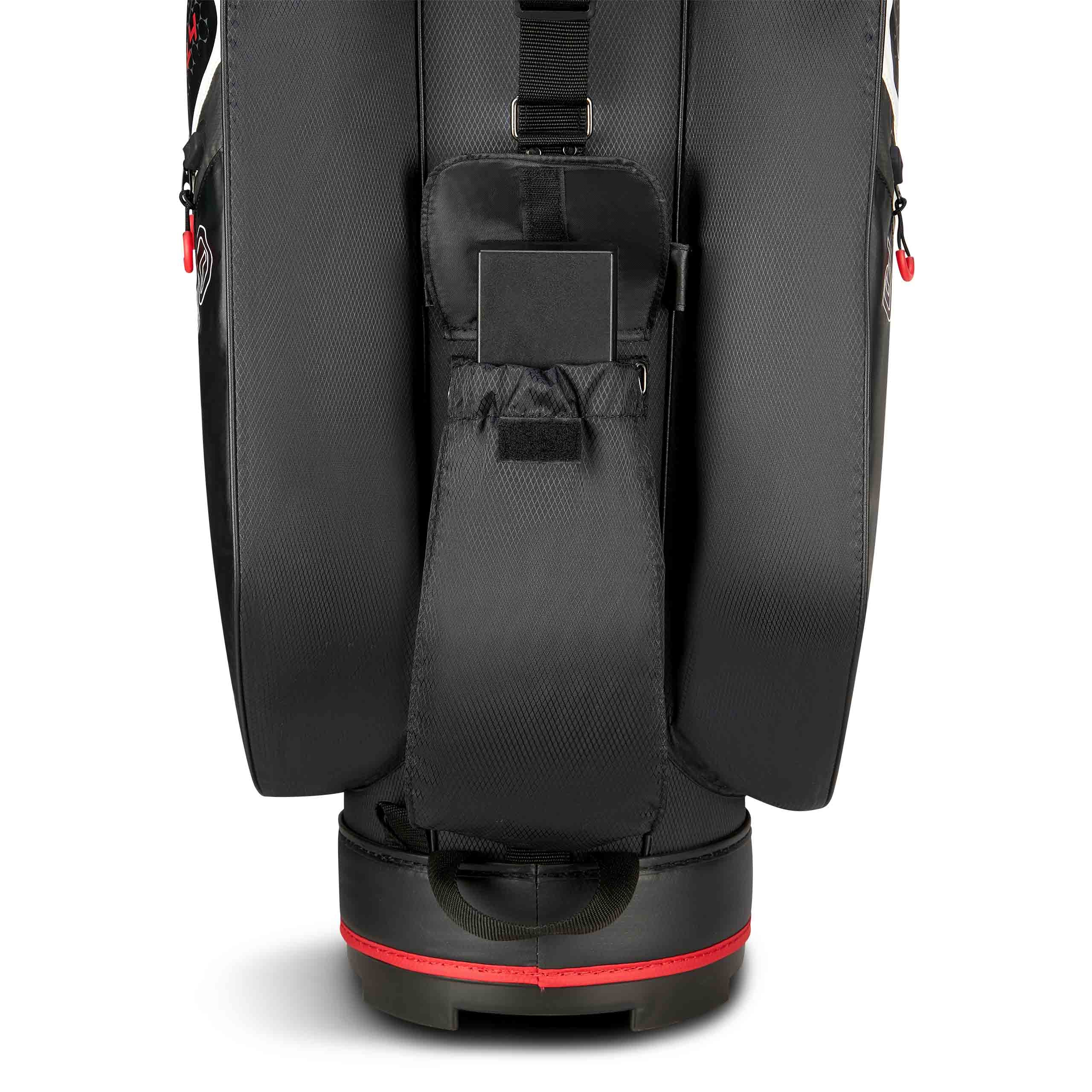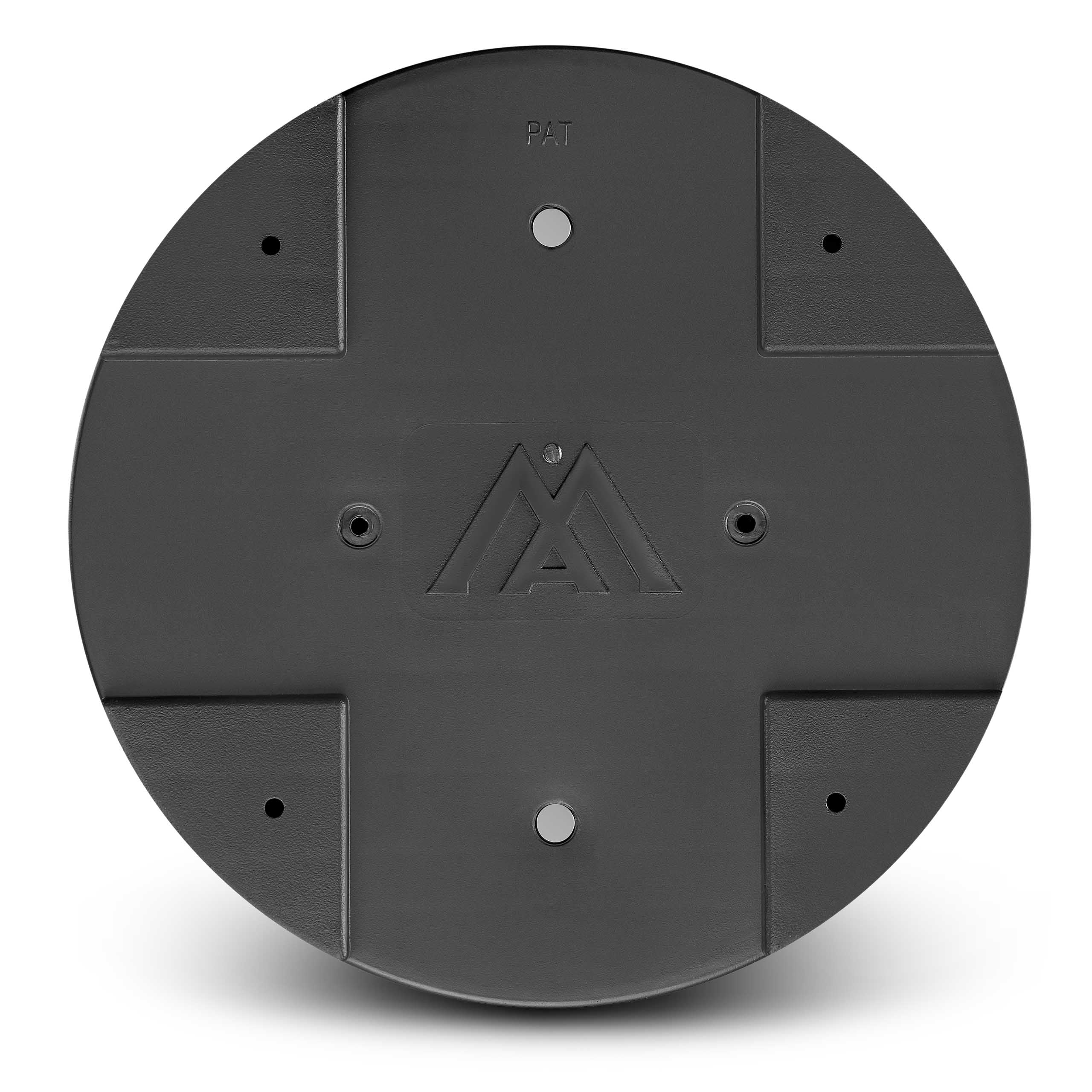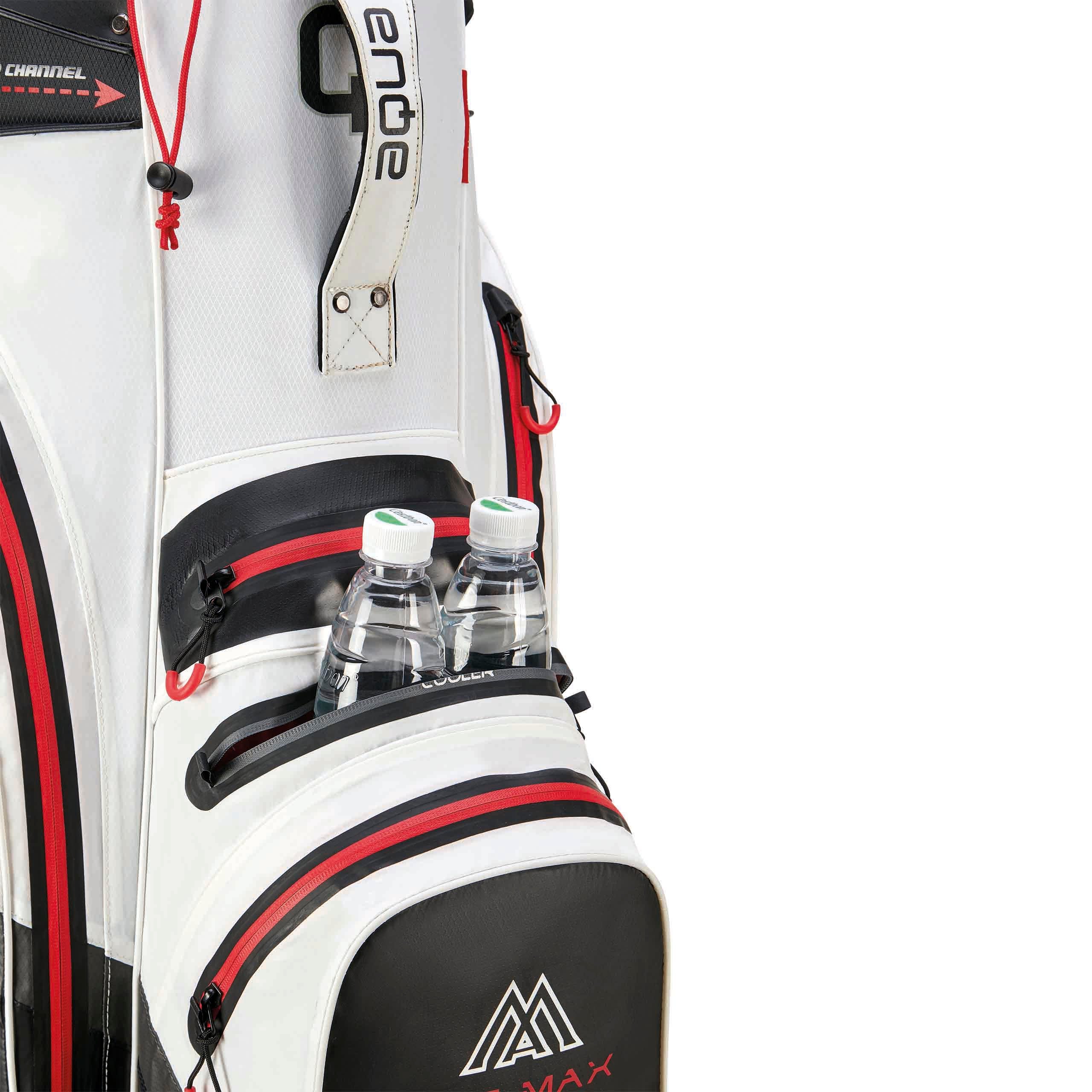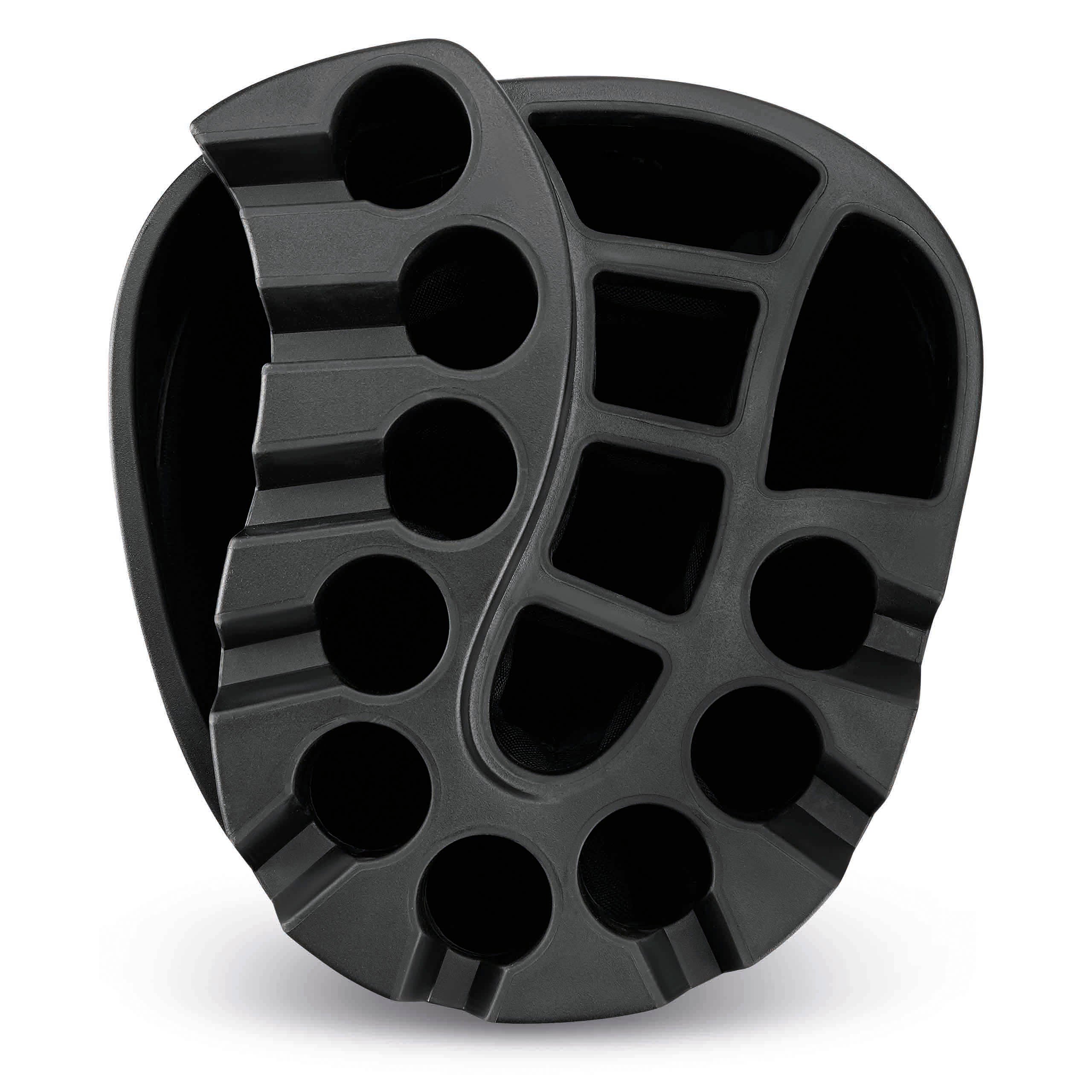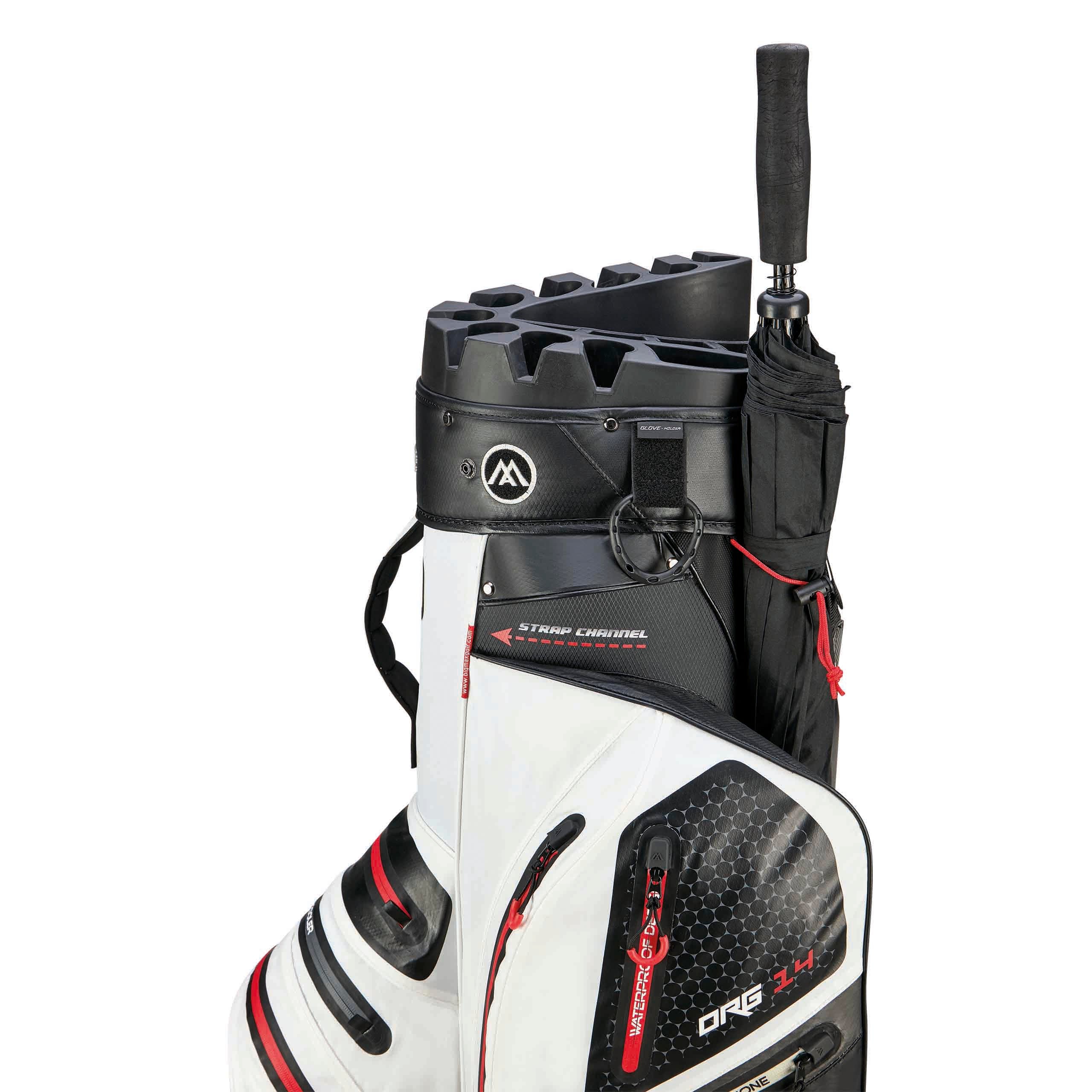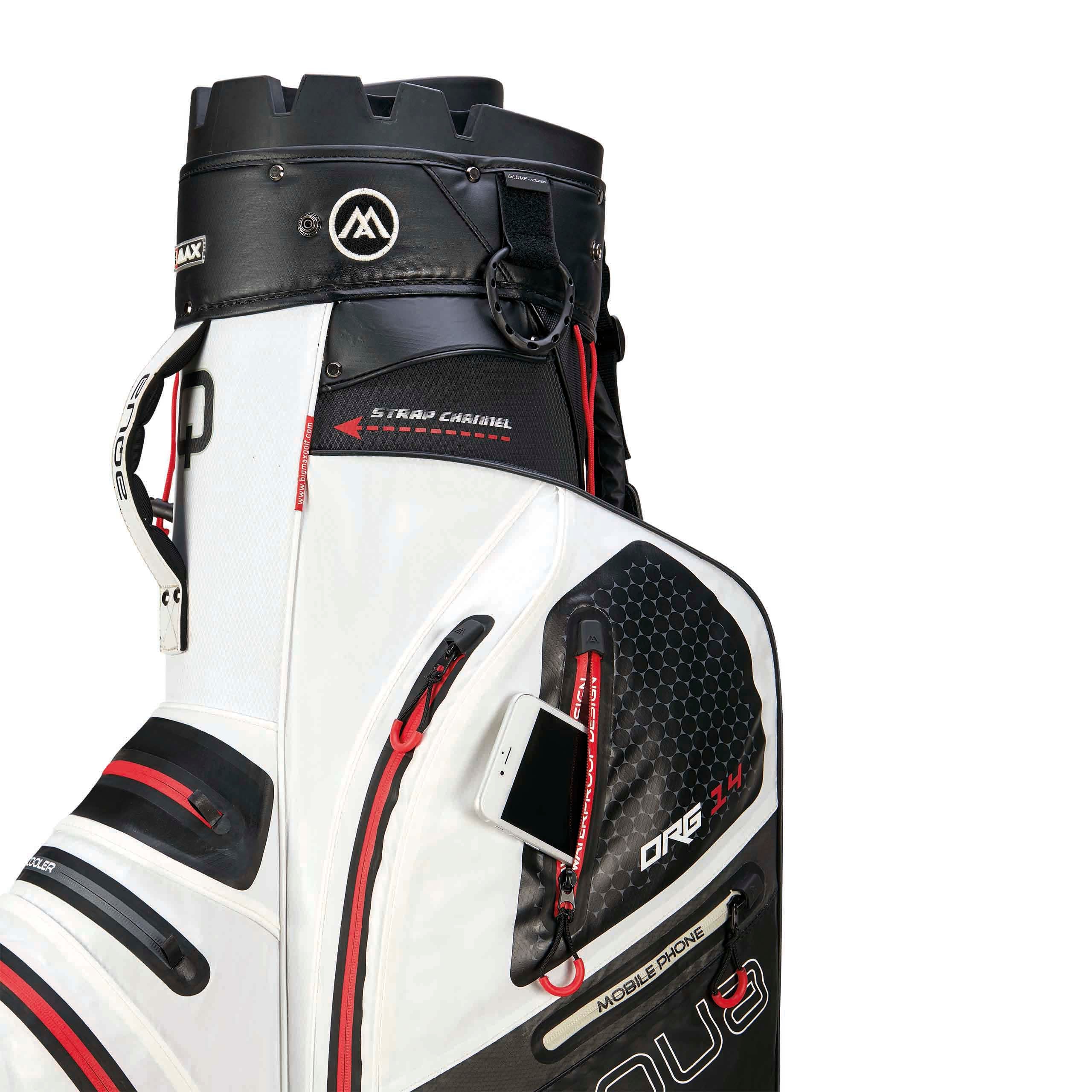 AQUA Silencio 4
---
The AQUA Silencio 4 is the latest version of our popular Silencio series with waterproof AQUA i-DRY function. Compared to the previous model, the new AQUA Silencio 4 has a completely revised design and even more storage space. The tried-and-tested organizer top creates order in the golf bag and ensures that the clubs don't collide, so that you can move around the golf course without making any noise.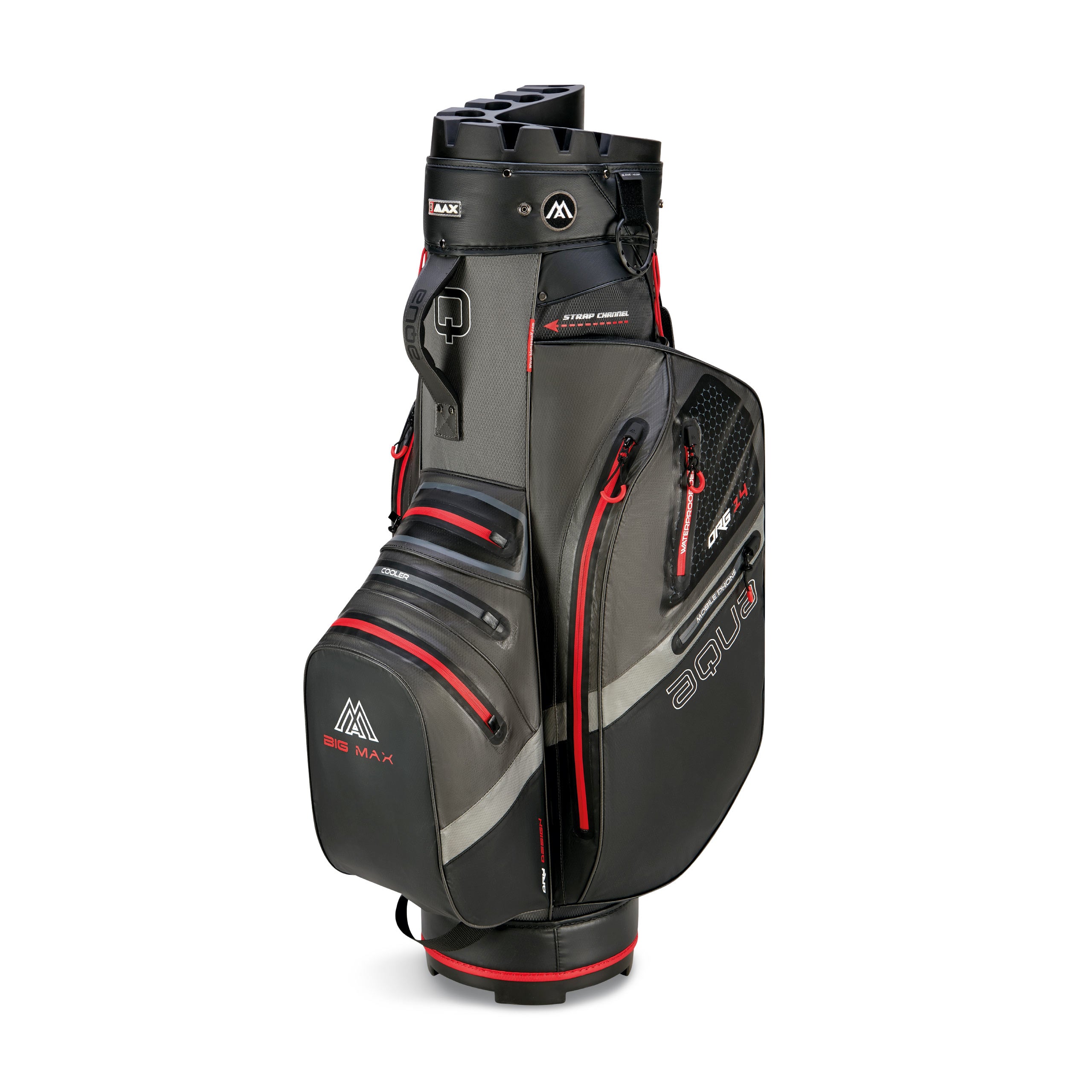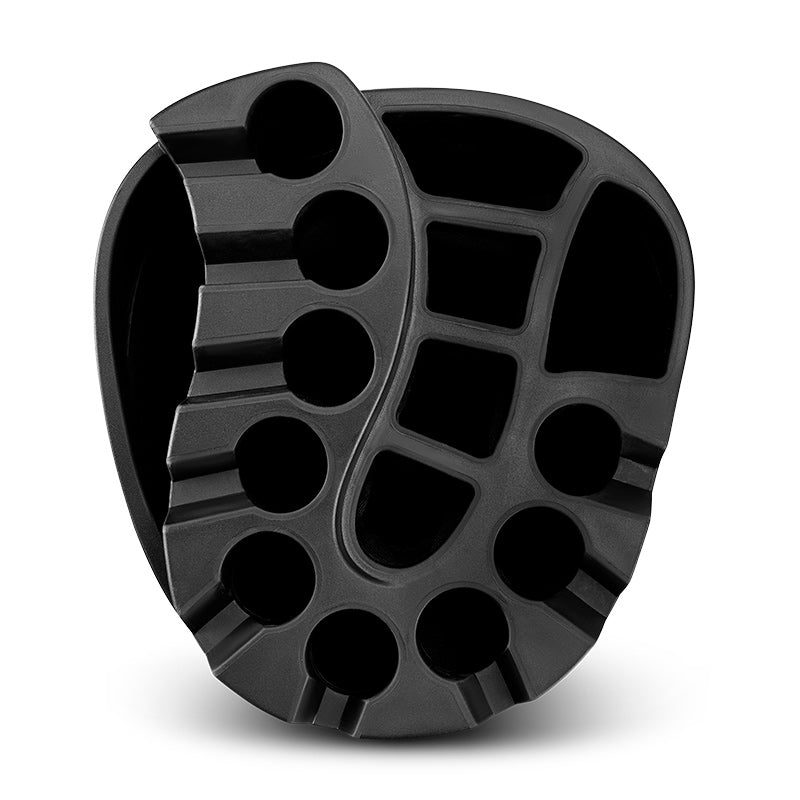 14-way Silent Organizer Top with oversized putter compartment
The 14-way Silent Organizer Top of the Silencio 4 is, as the name suggests, a so-called "Silent Top". This means that the clubs are held in place preventing them knocking together. Annoying rattling noises on the golf course are history. Pulling out the individual clubs from this type of compartment is also much more convenient than with conventional compartments.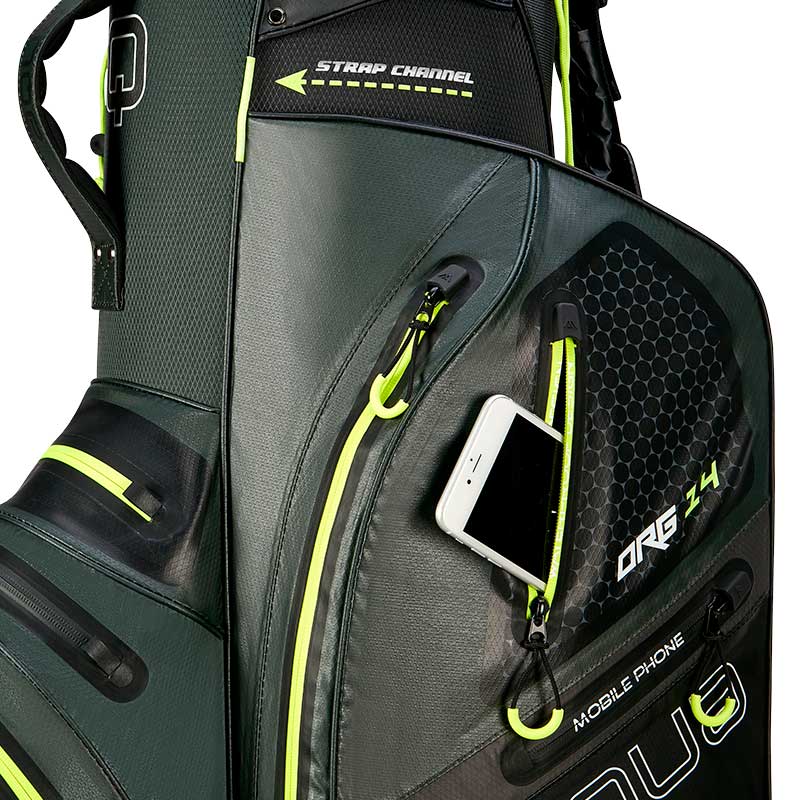 Completely waterproof
The i-DRY system from BIG MAX guarantees 100% waterproof material as well as seams and zip fasteners. So rounds of golf in the rain are no longer a problem, the bag stays dry and your utensils are protected from moisture and rain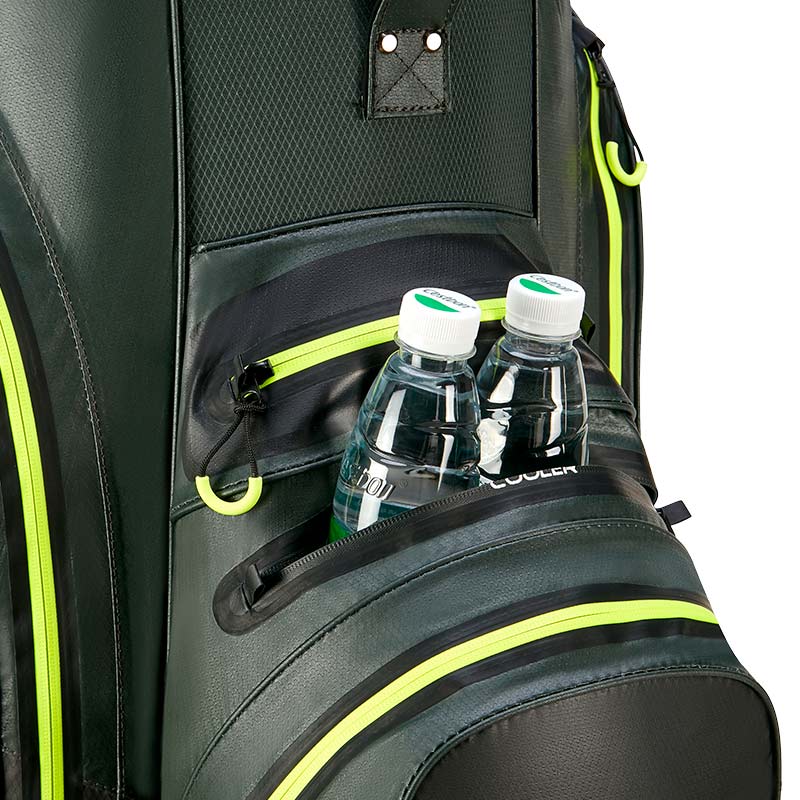 Integrated cool bag
Thanks to the integrated cooler bag, you can keep your drinks and snacks cool and the bag dry. The insulated bag is spacious and offers space for up to two drinking bottles.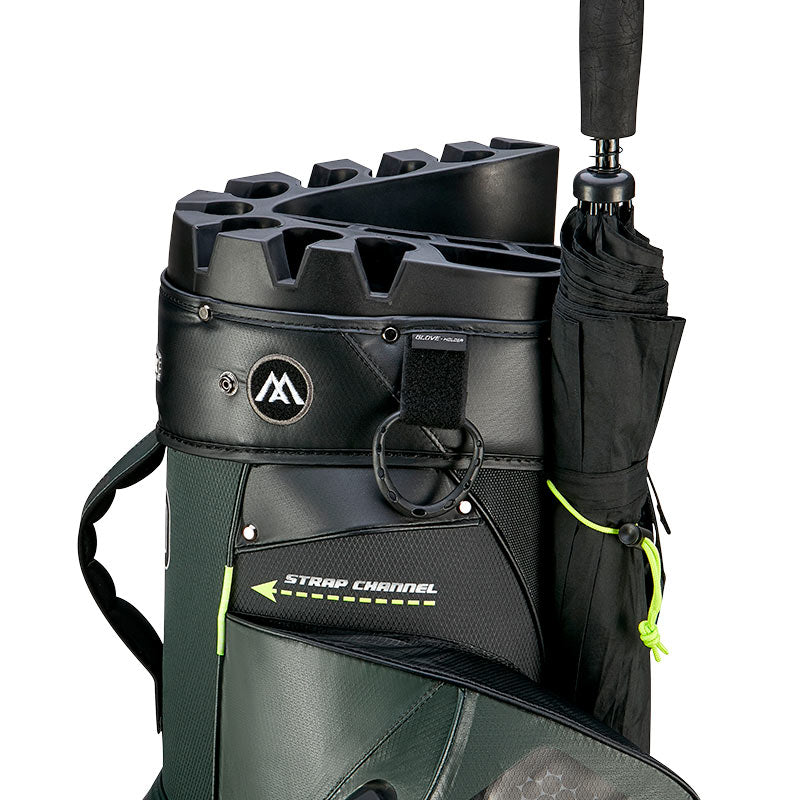 Endless possibilities
BIG Max Bags have many features to make organization easier. These include hooks for towels, a glove holder, an umbrella holder and many other useful accessories.
AQUA Silencio 4
Product specification
More Features
Rain cover
Padded shoulder strap
Umbrella holder
Towel holder
Glove holder
Pencil holder
XL putter compartment