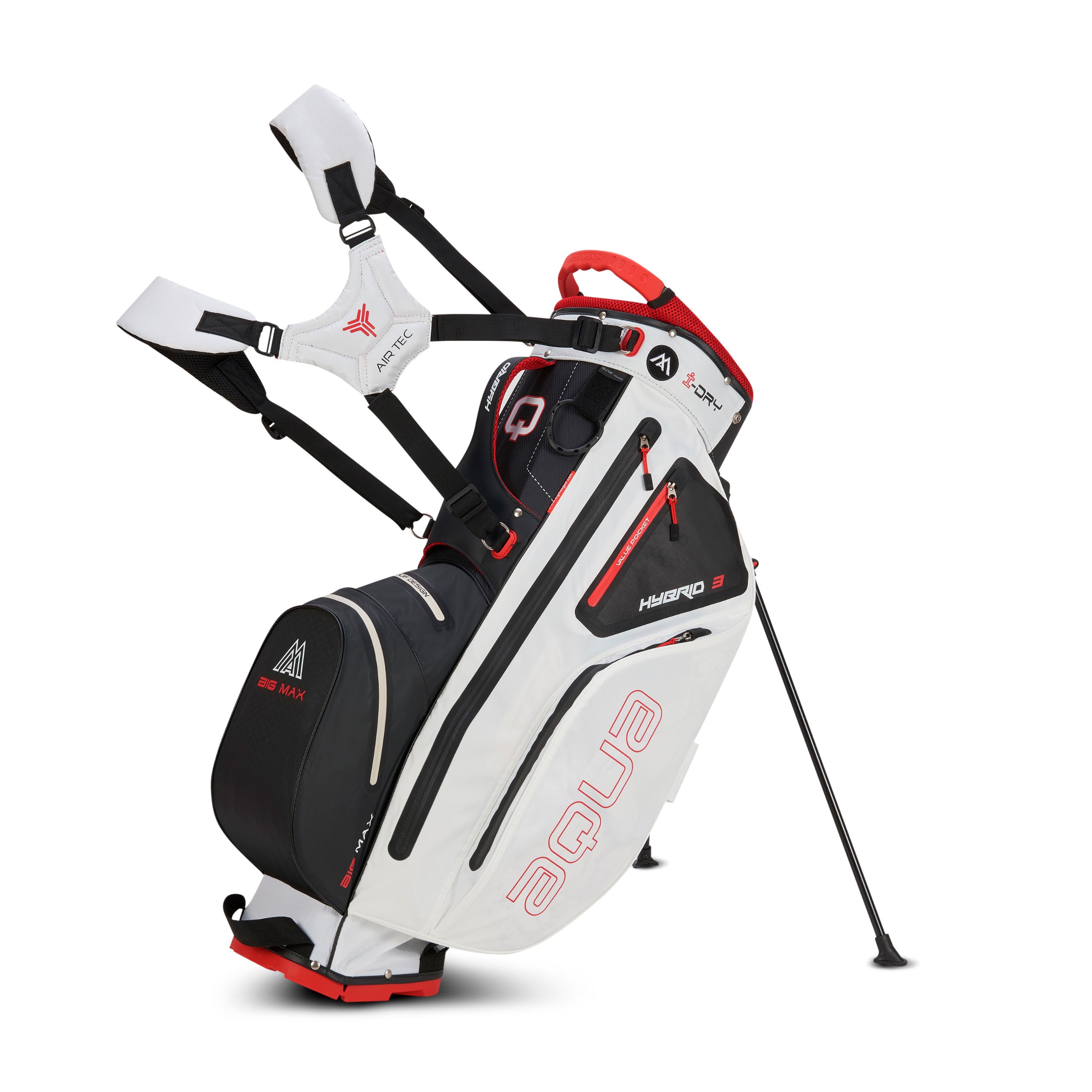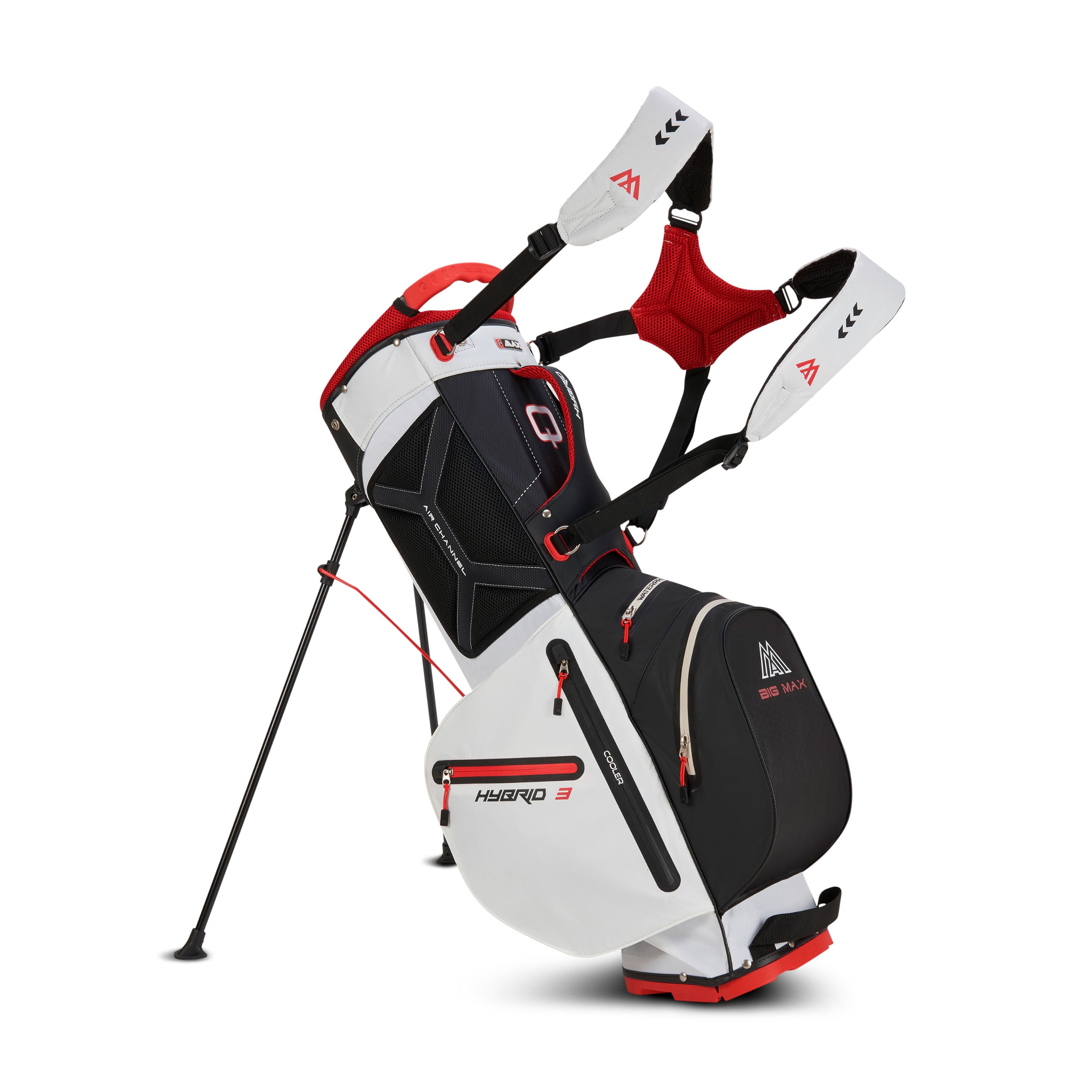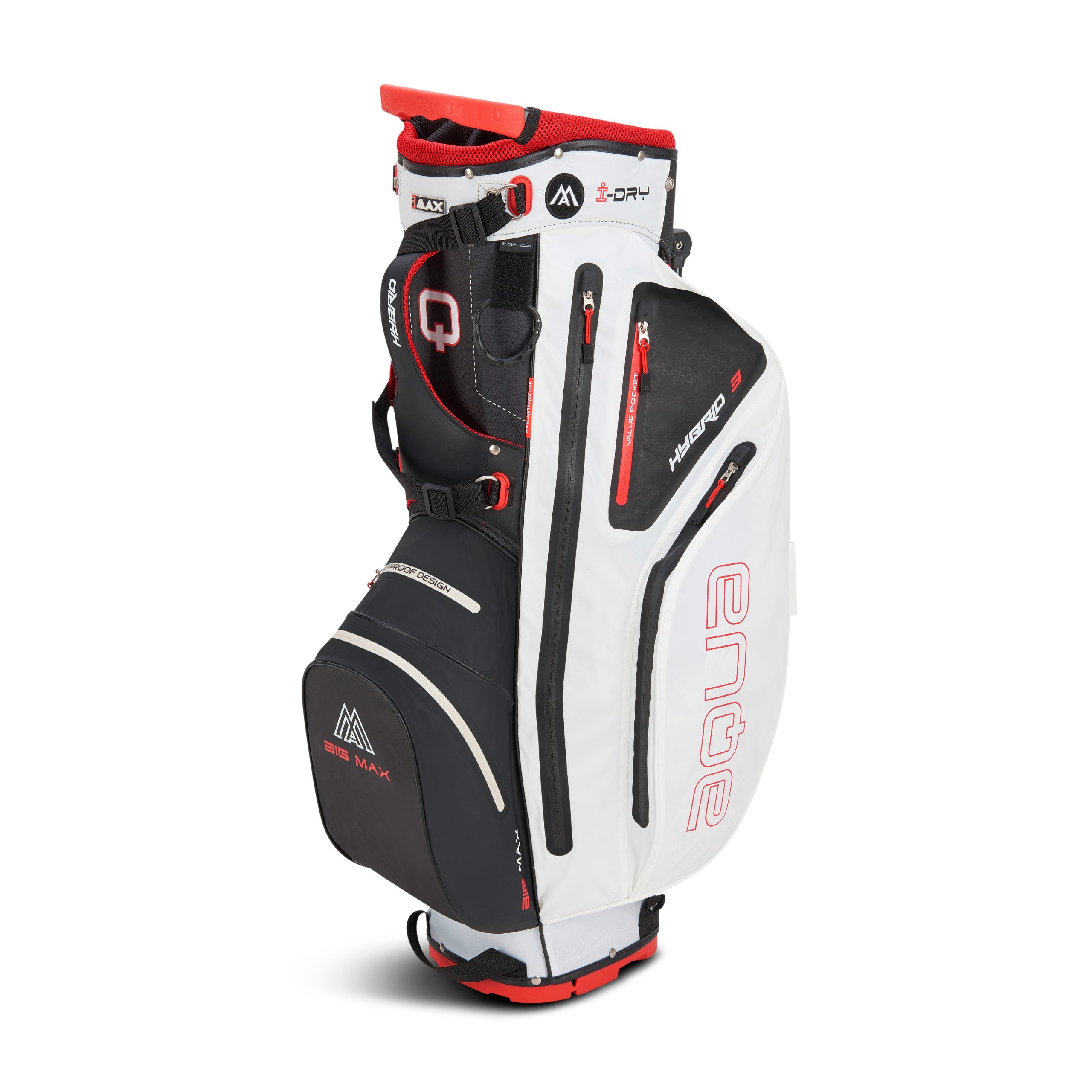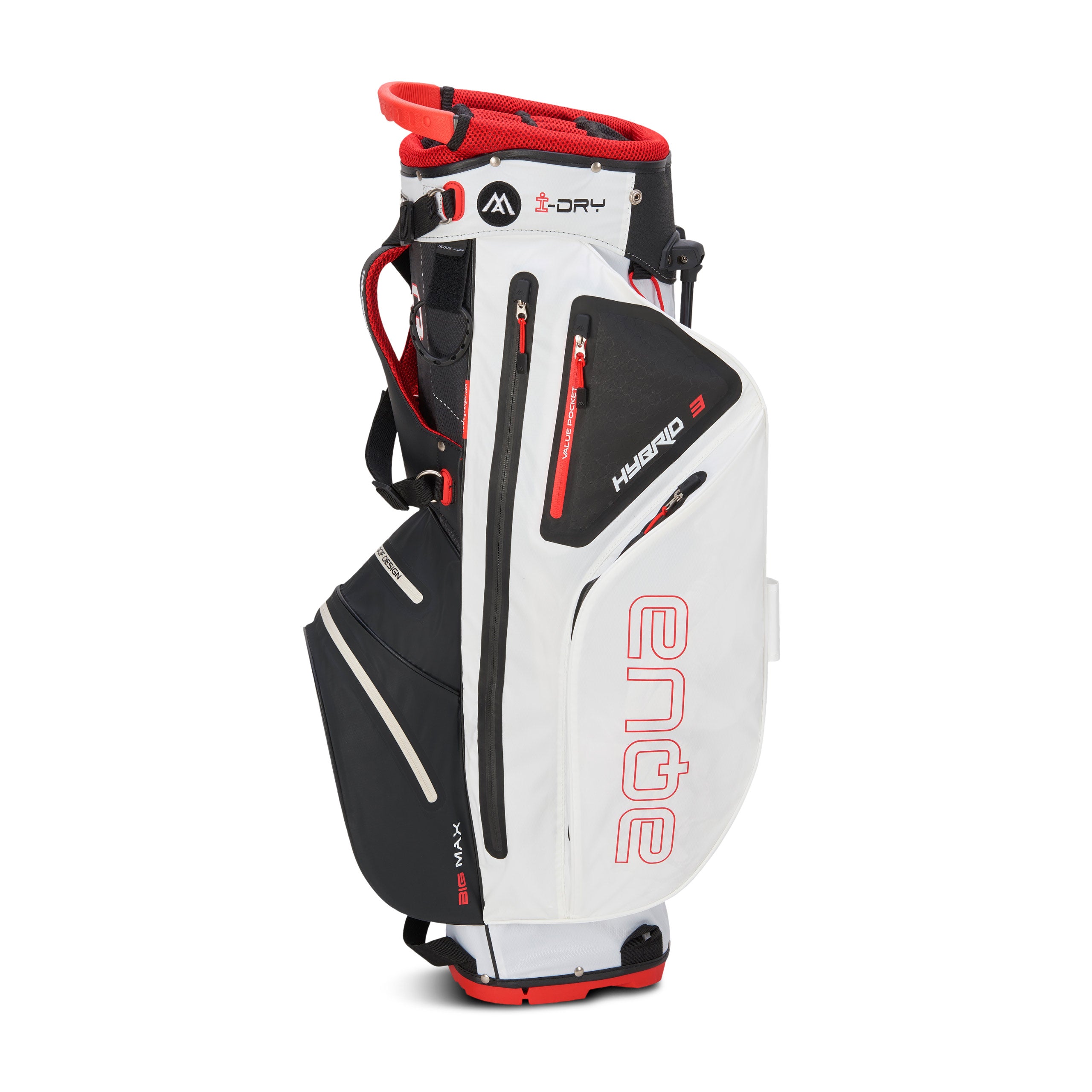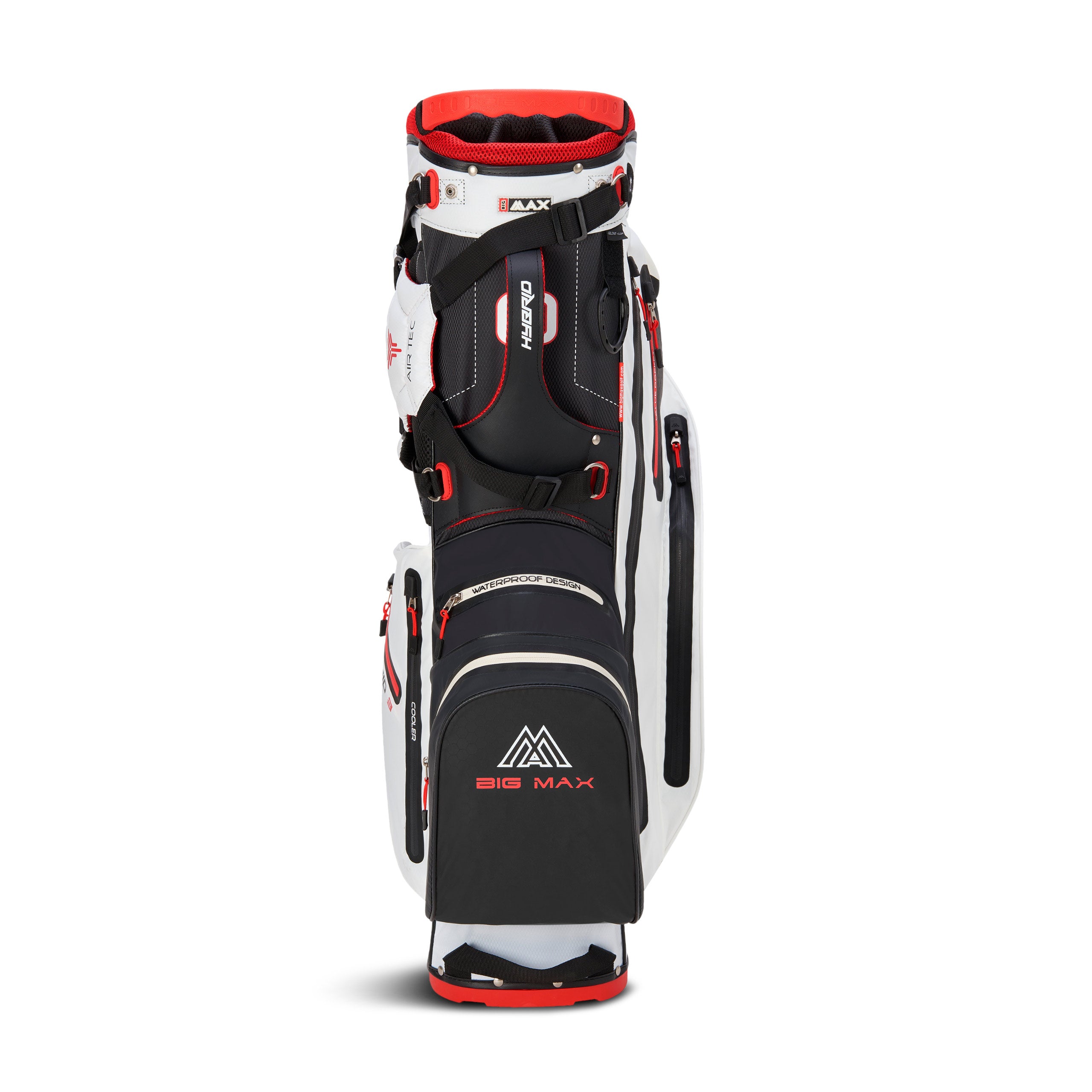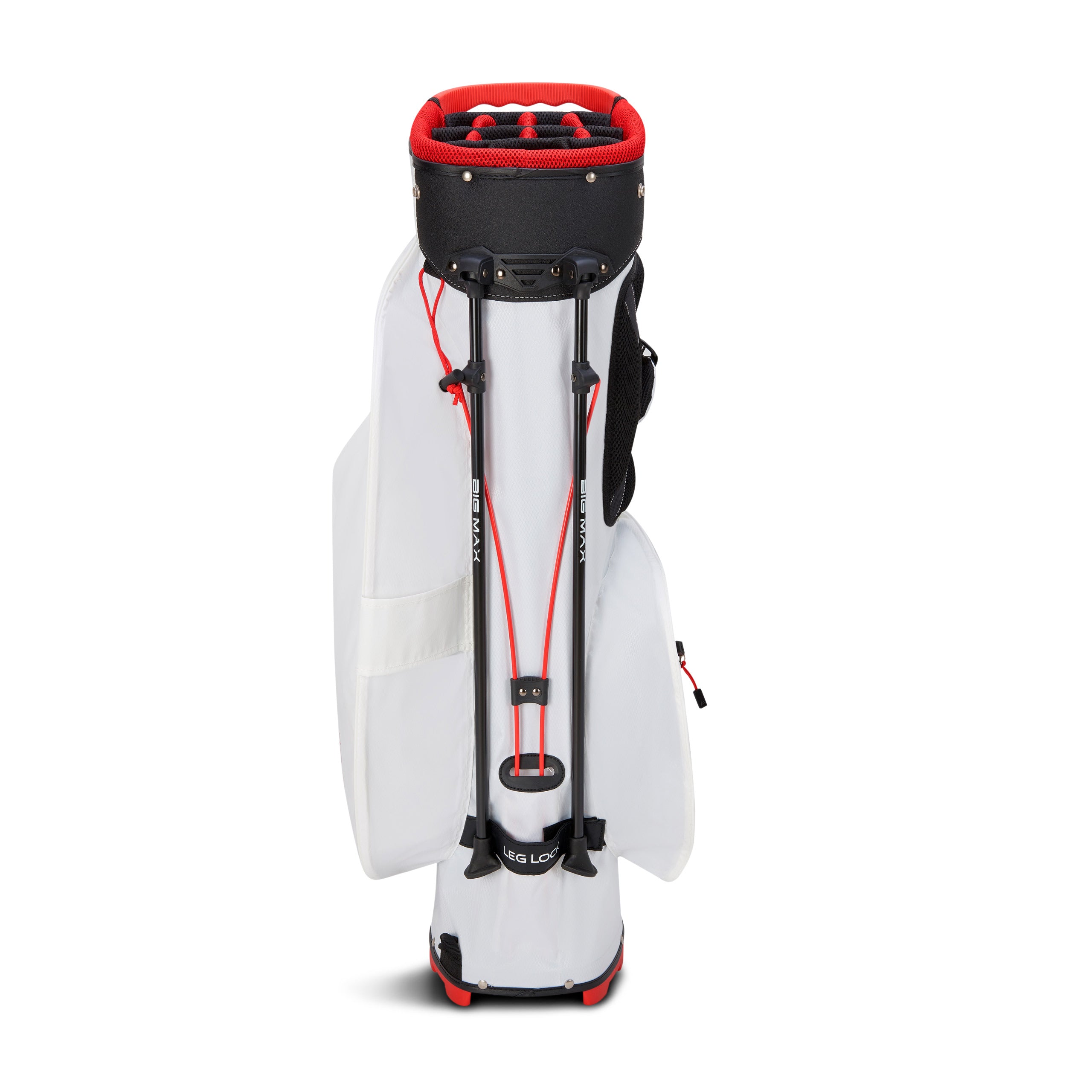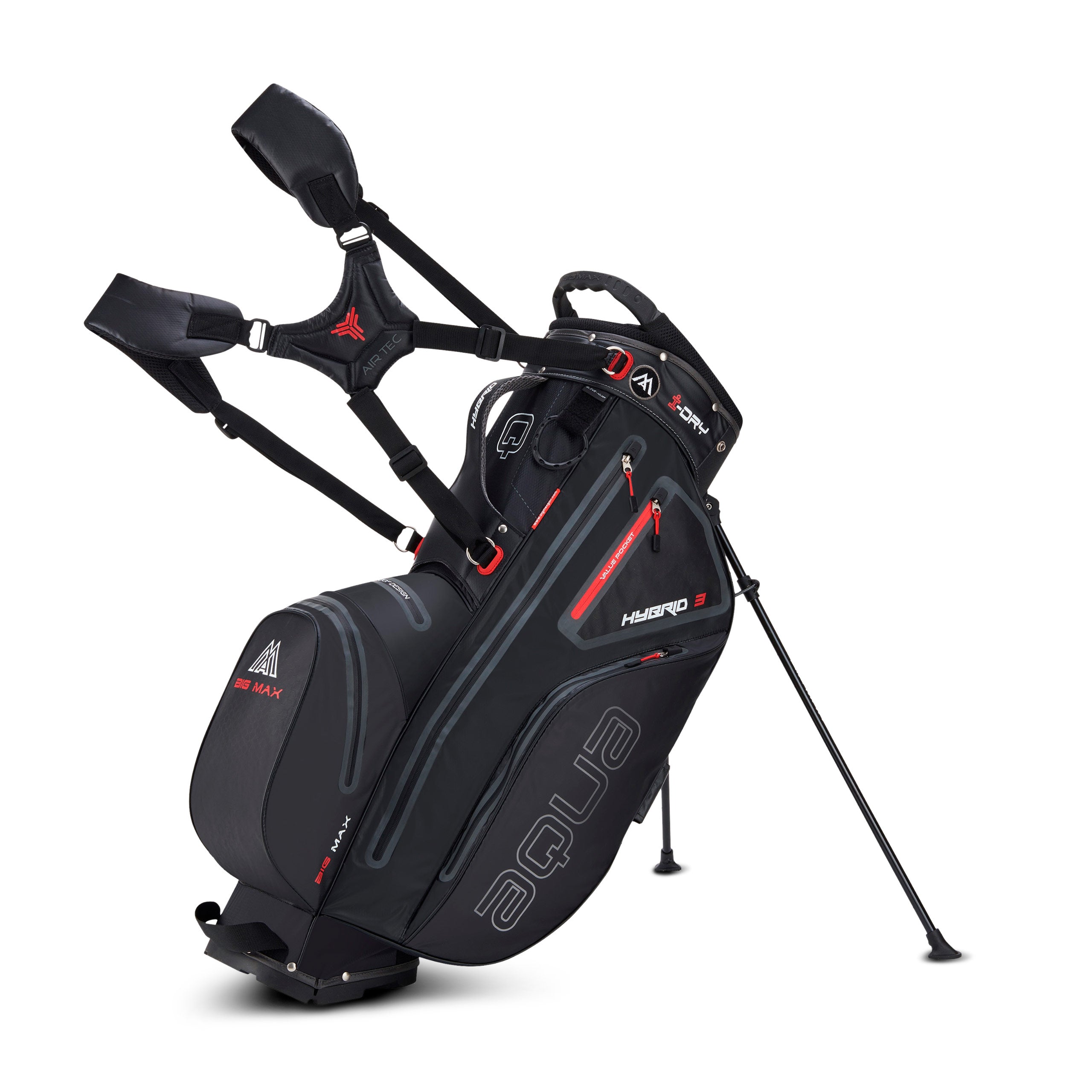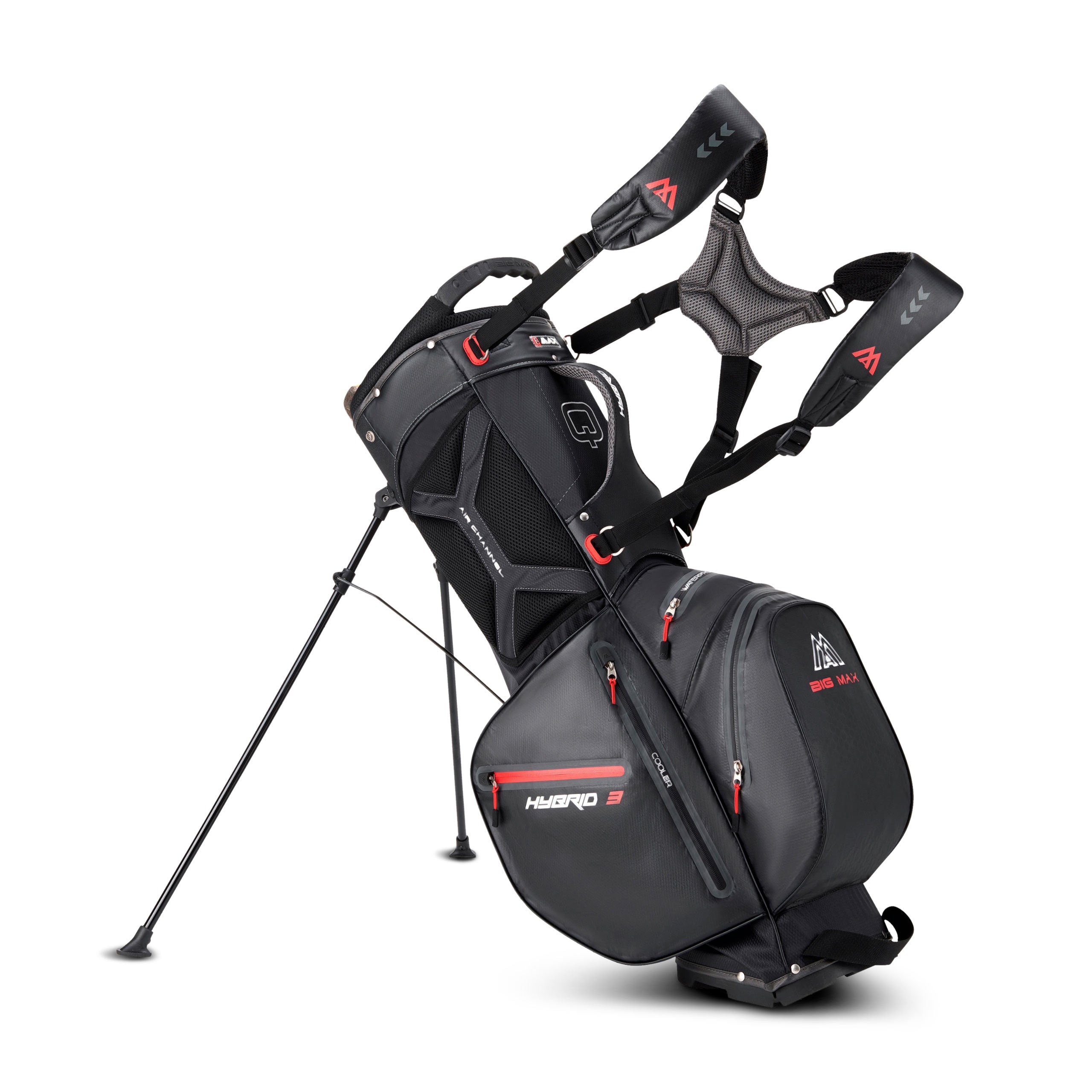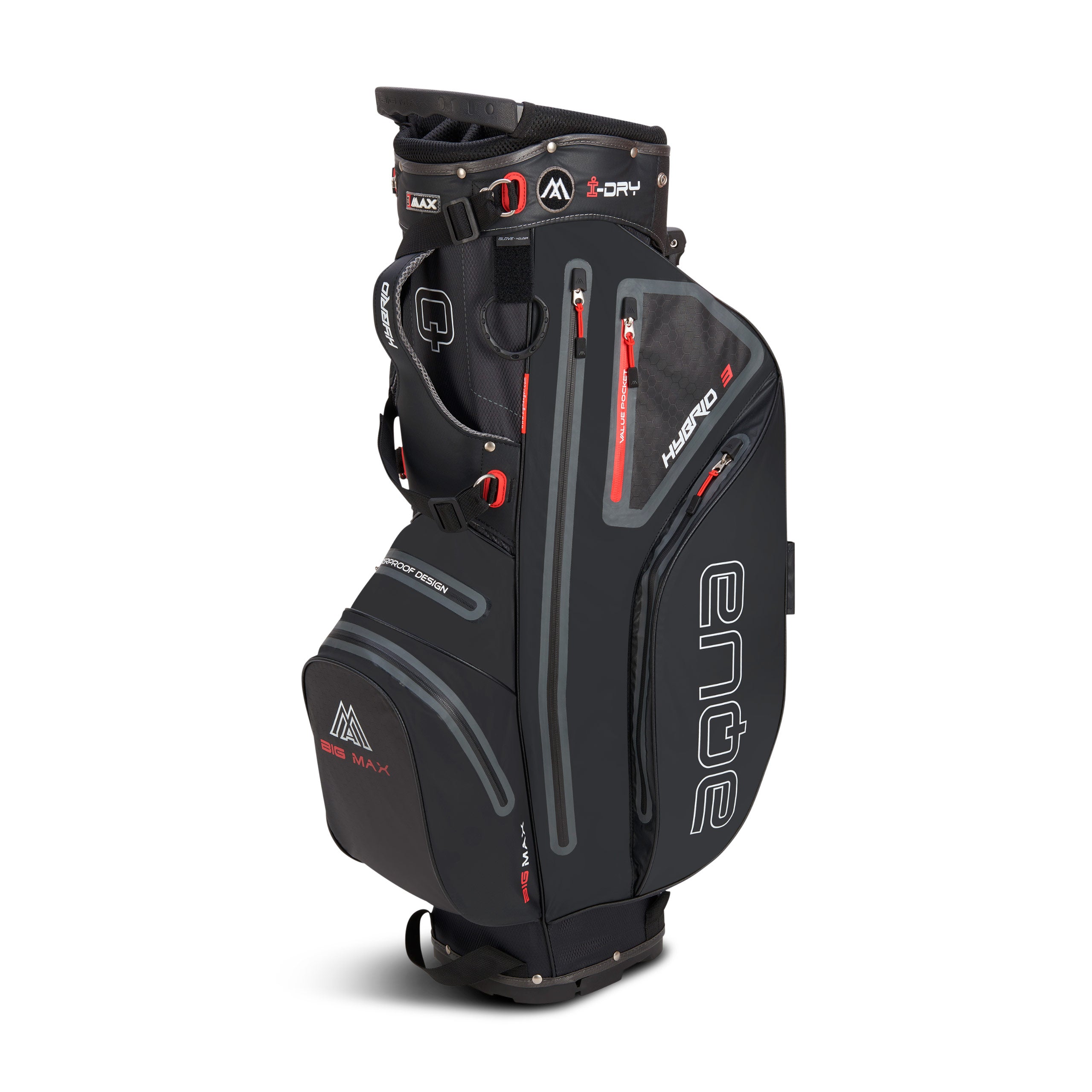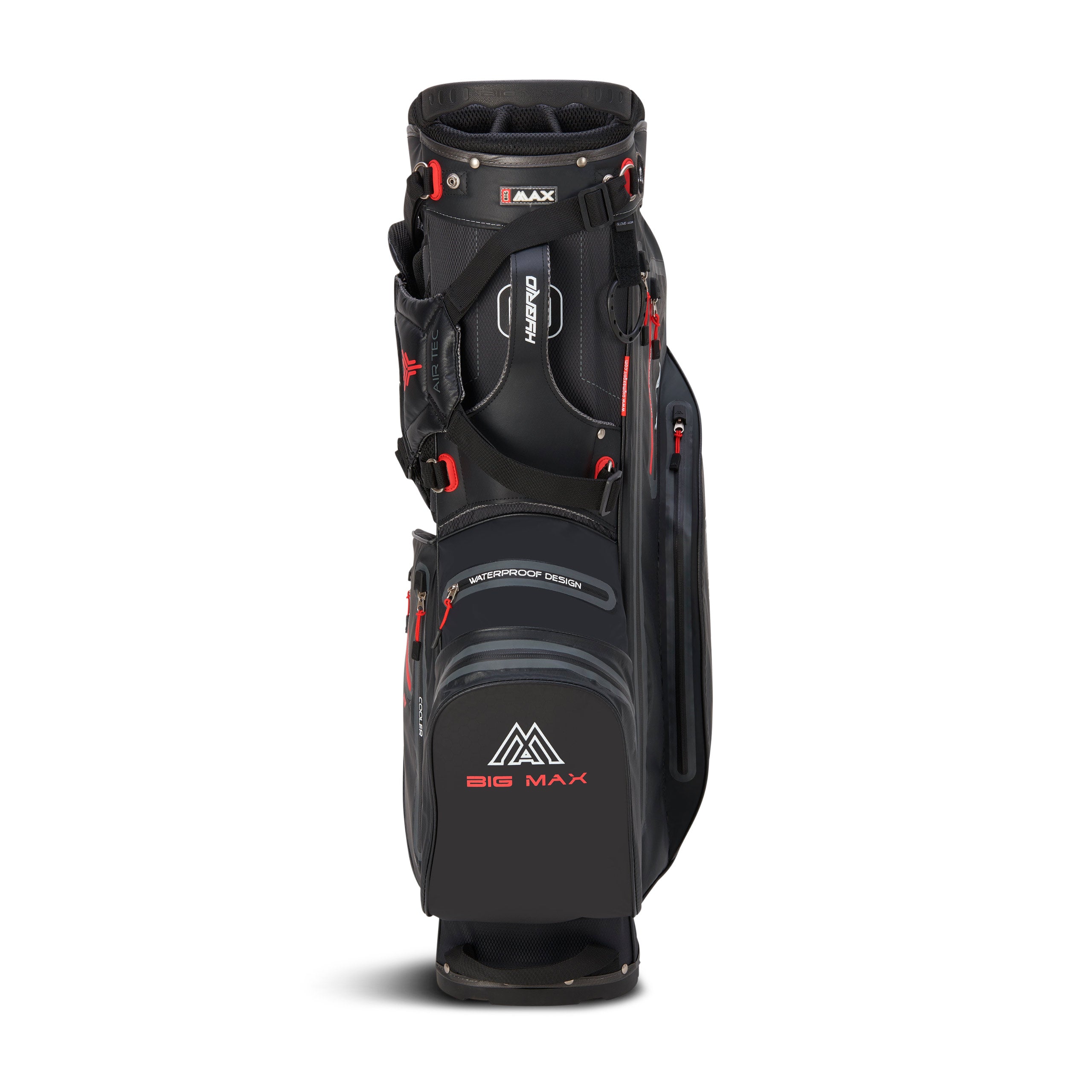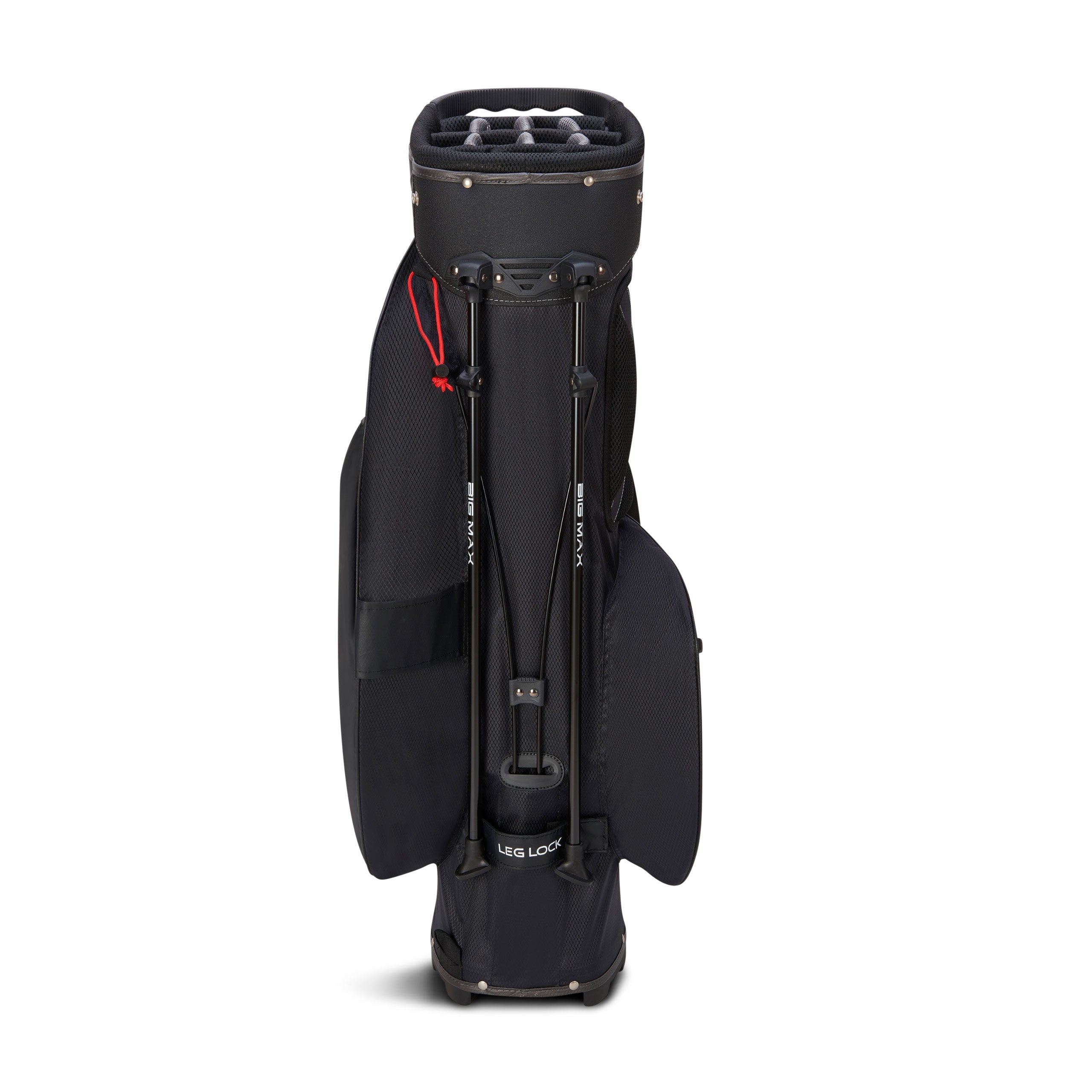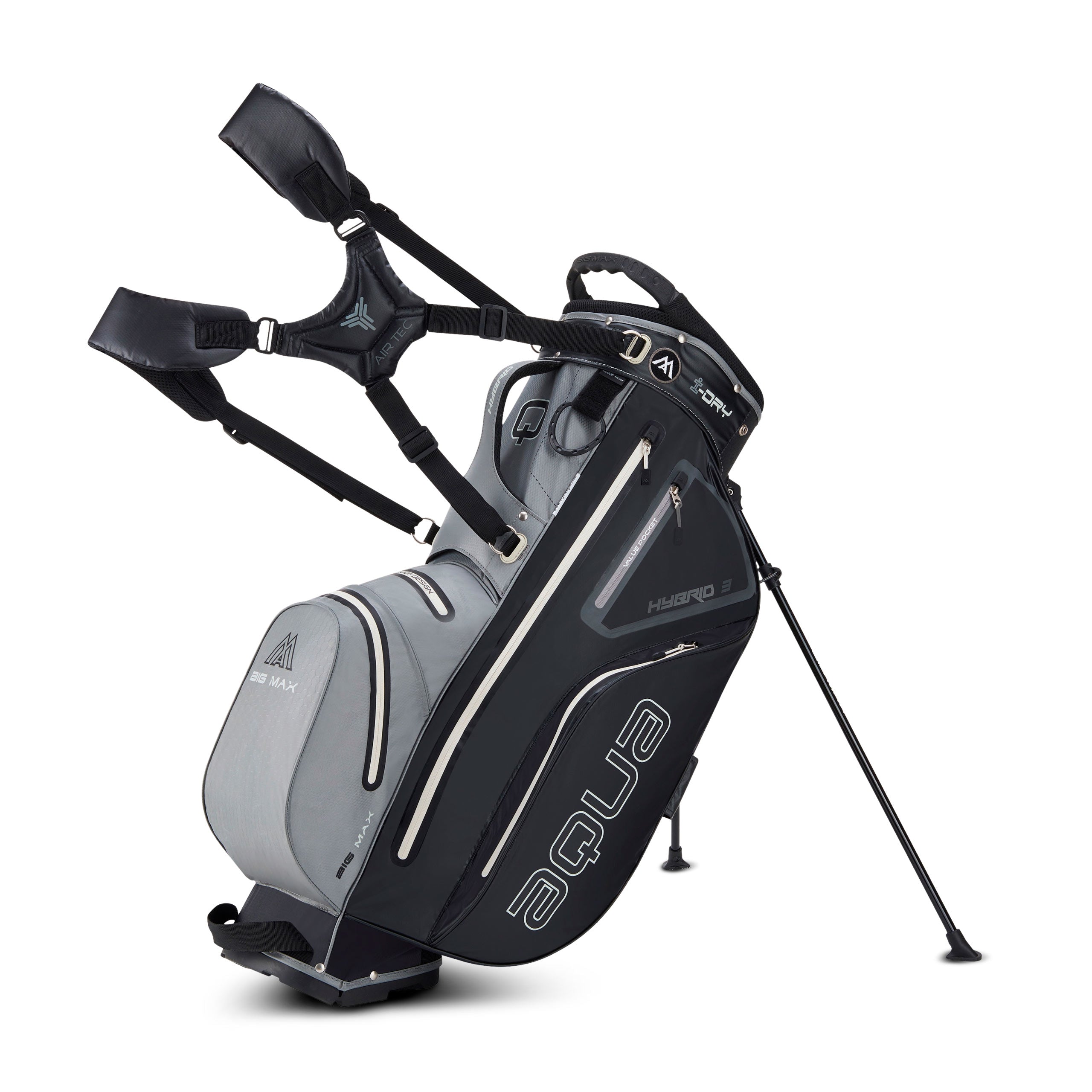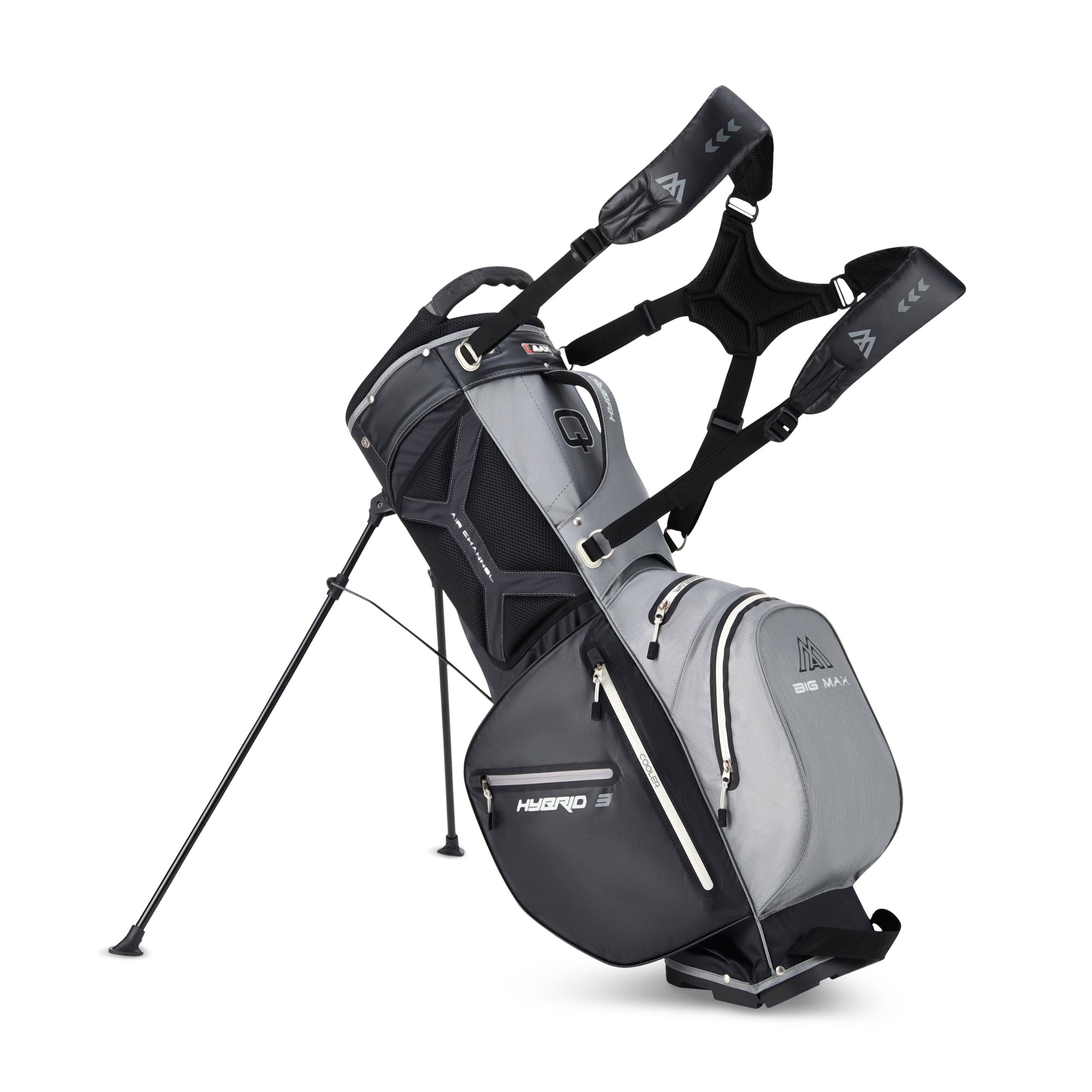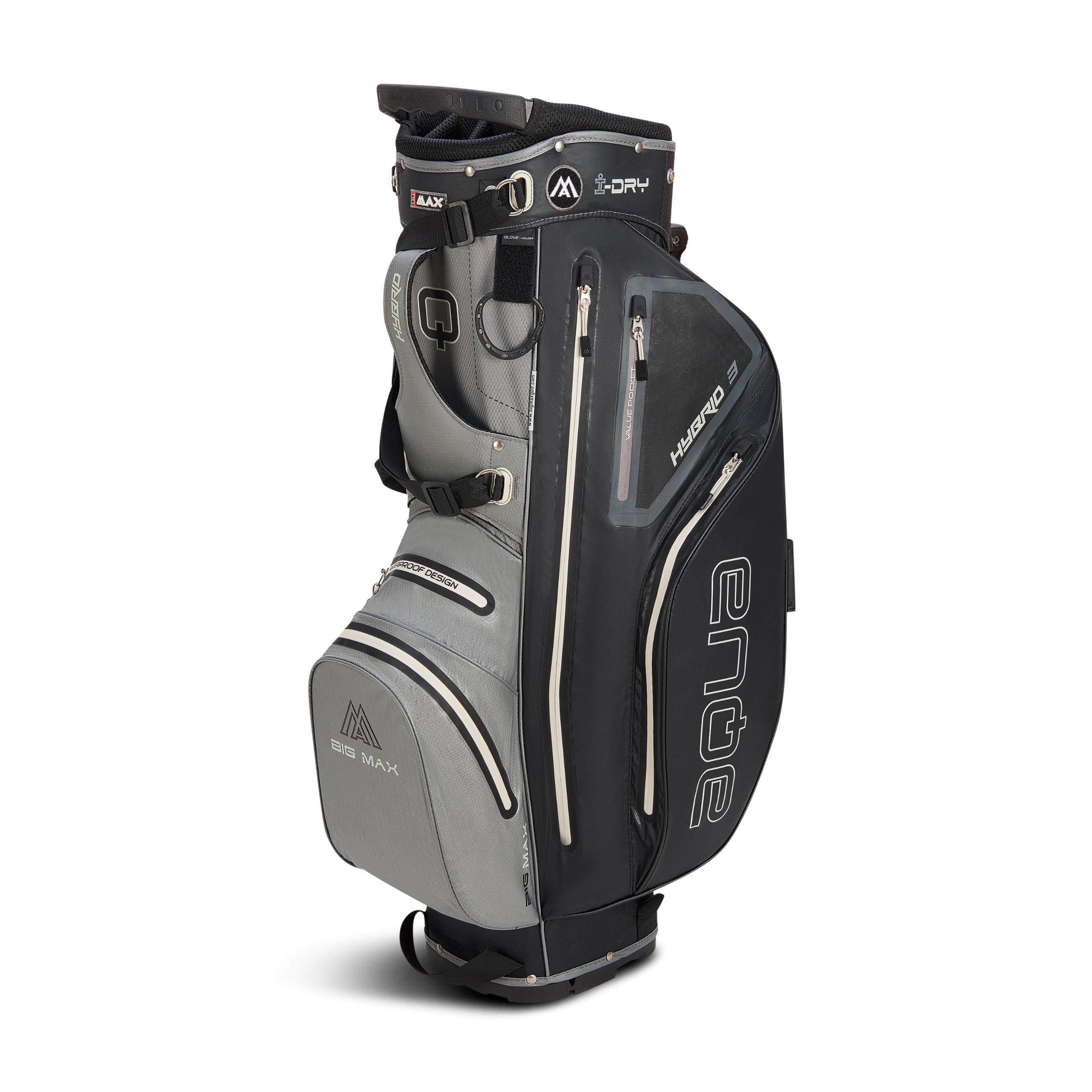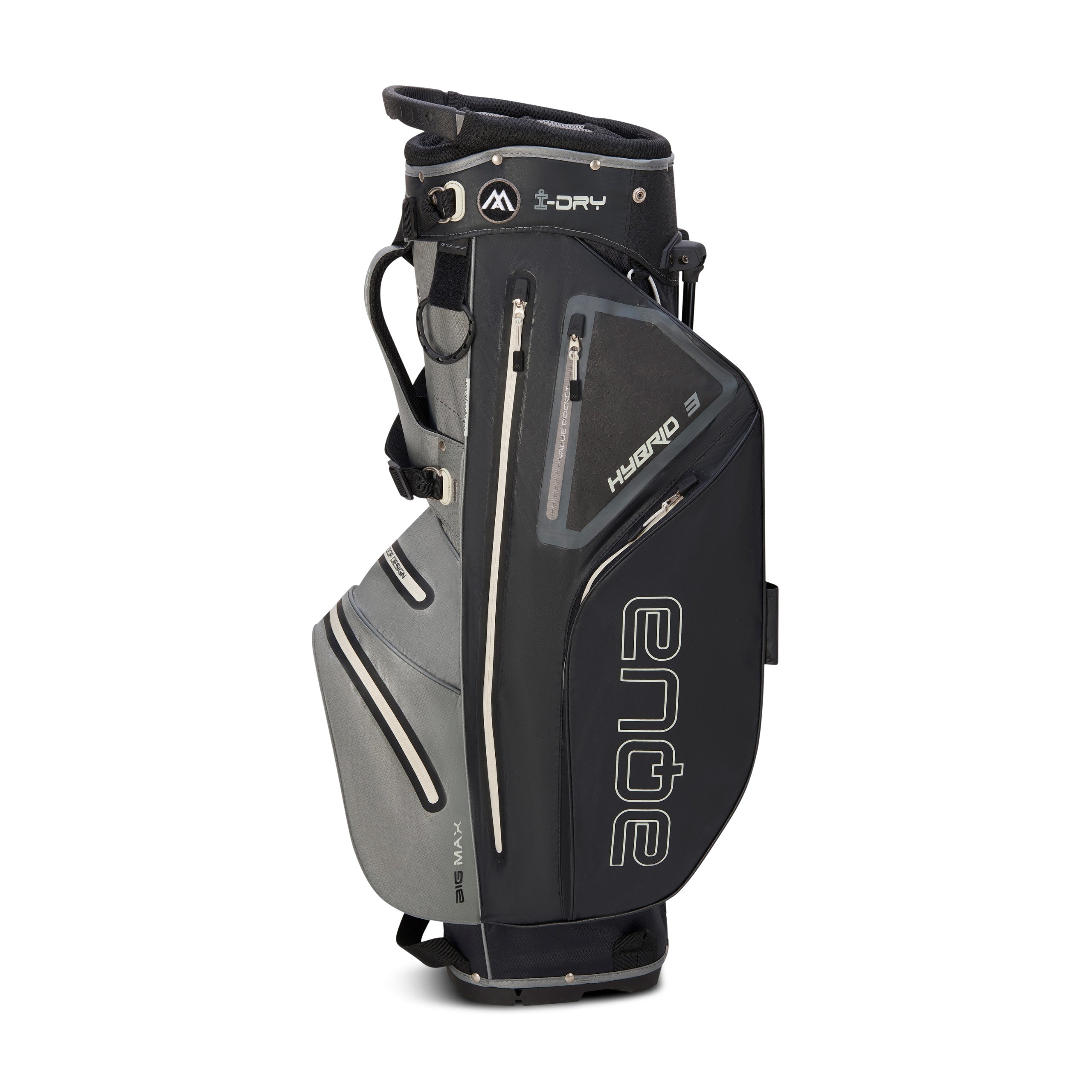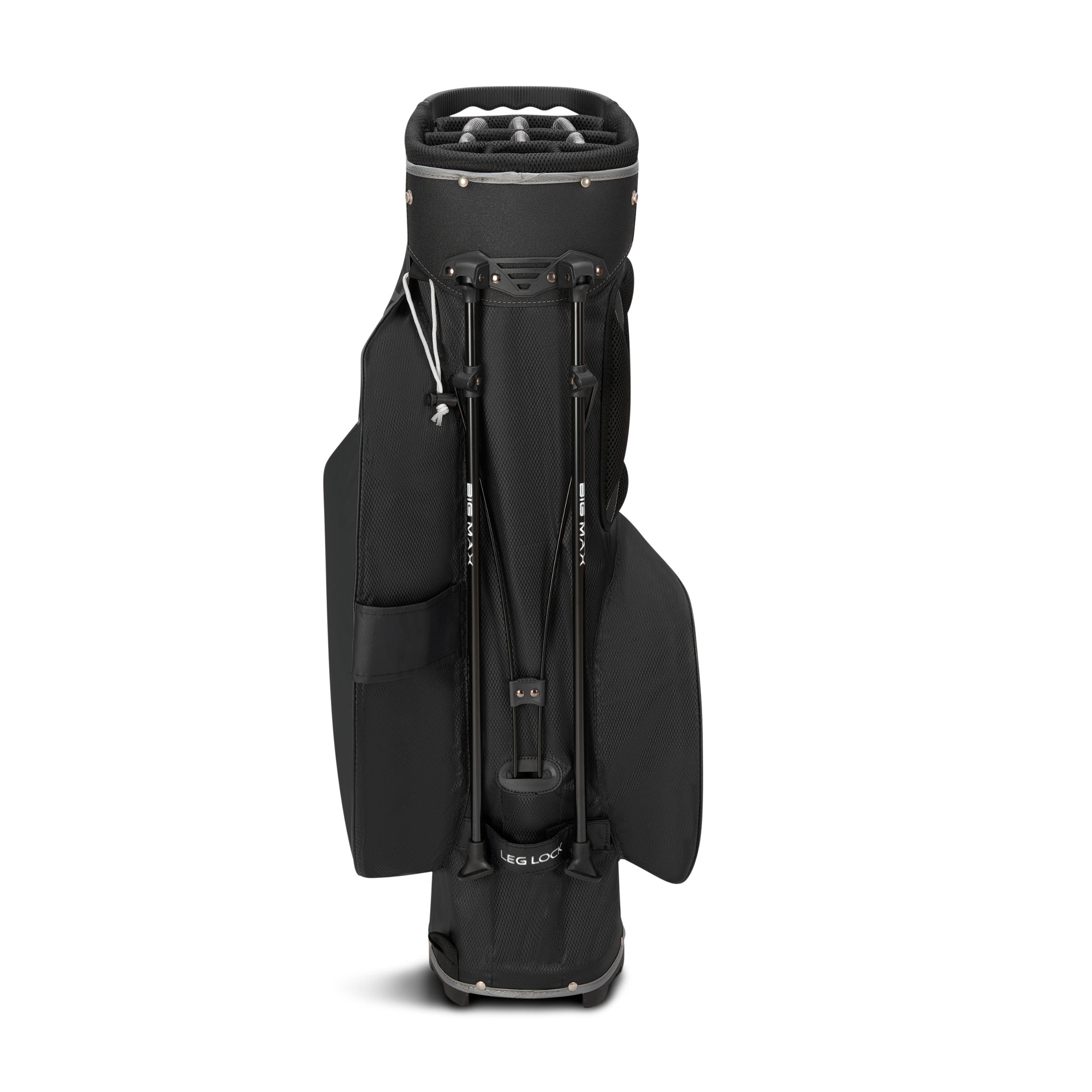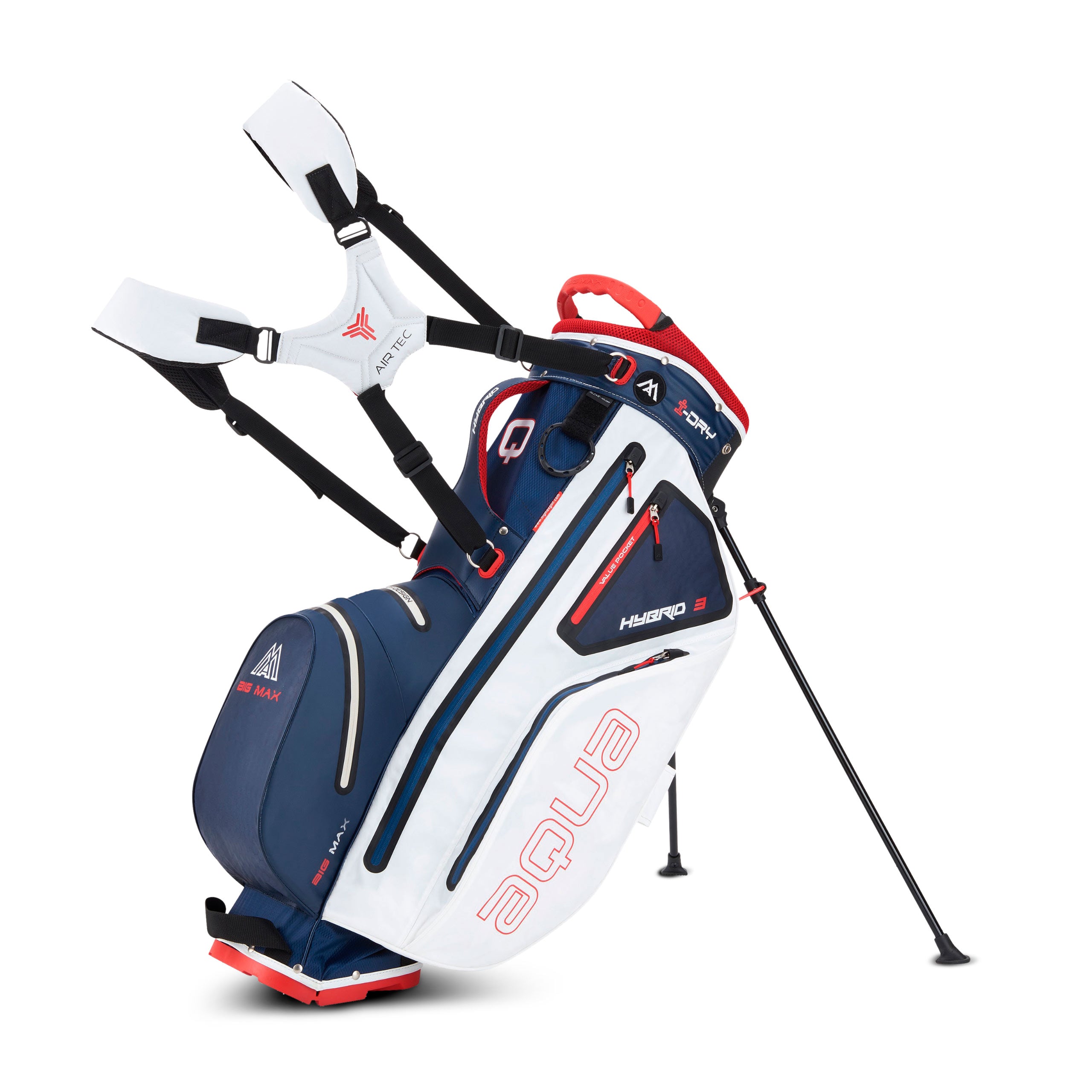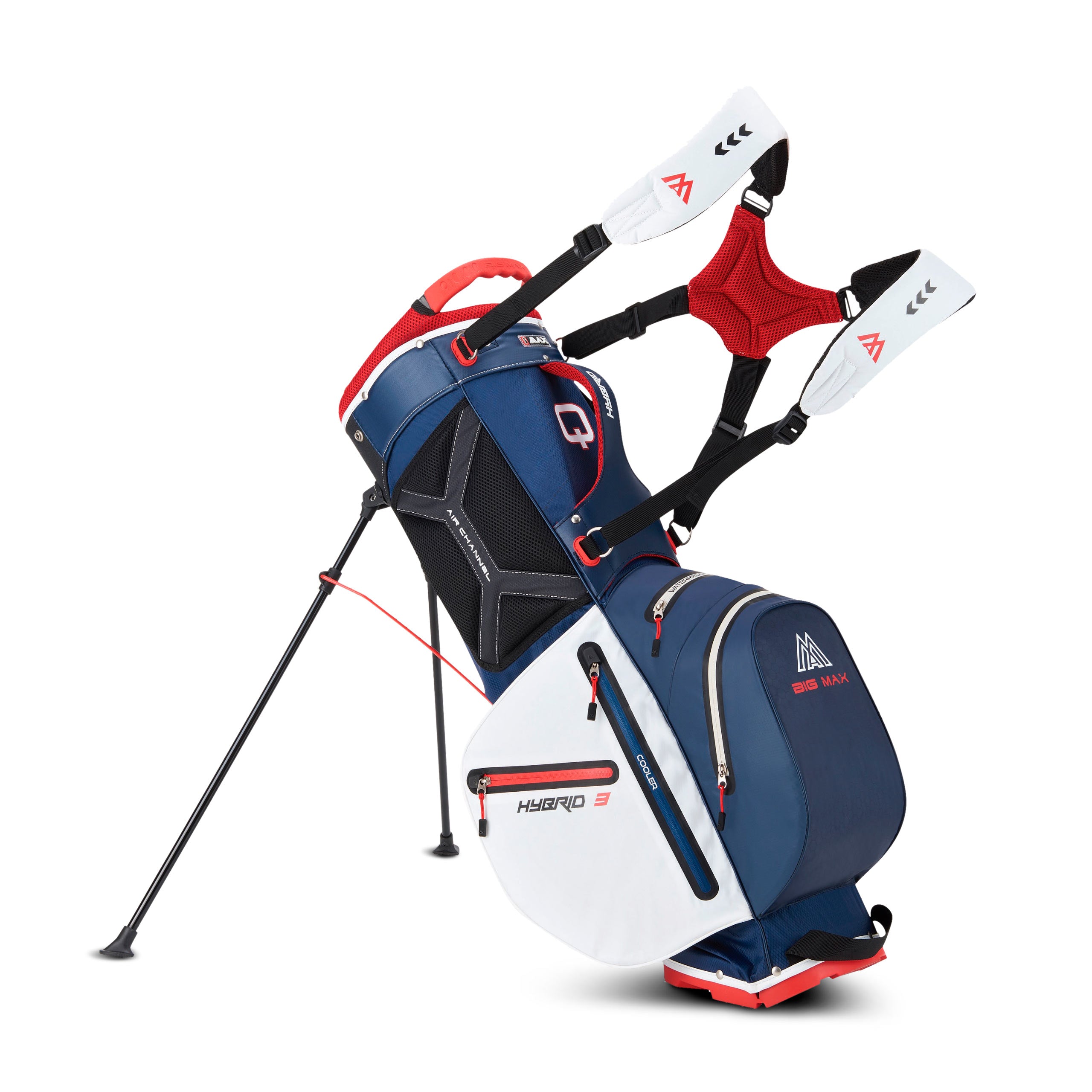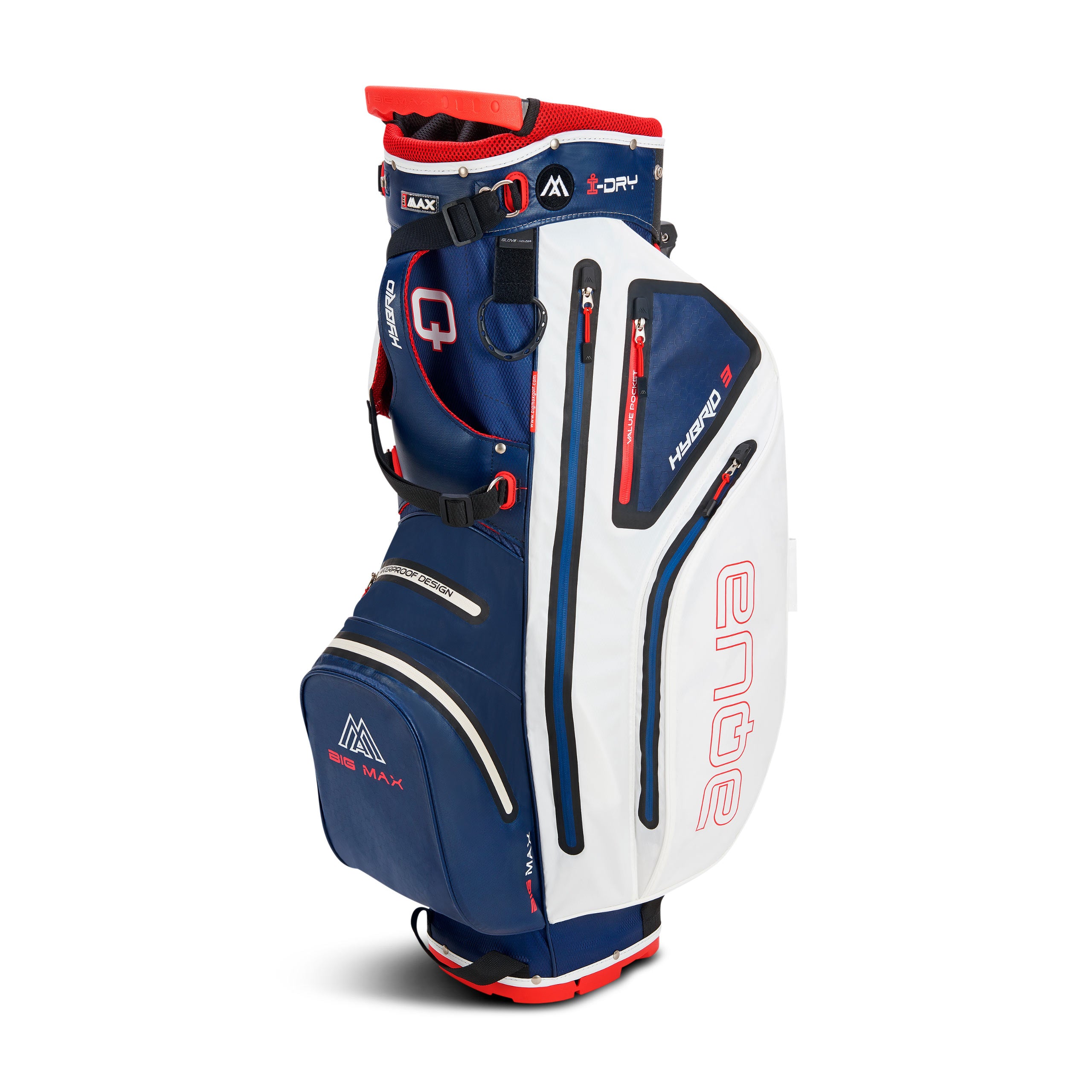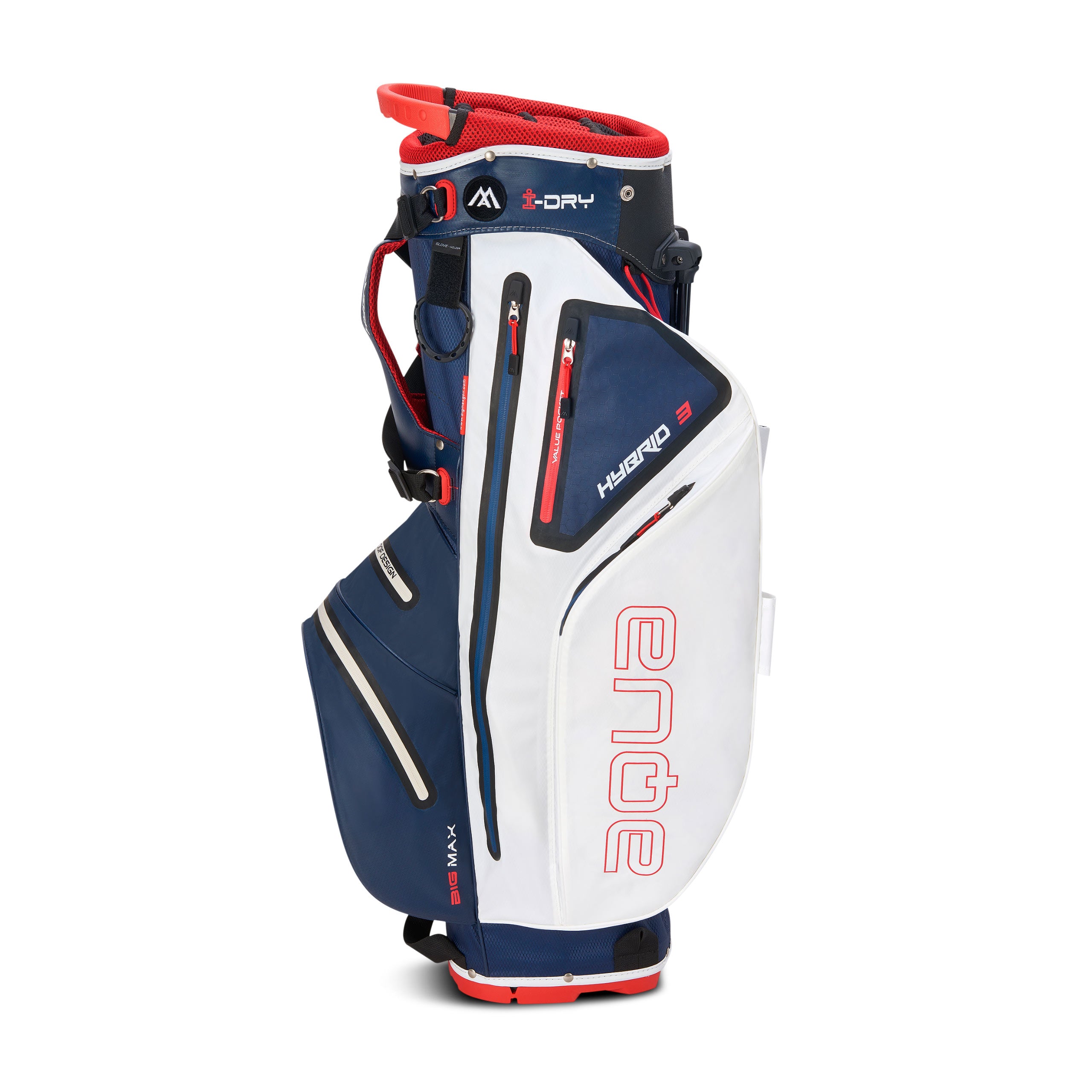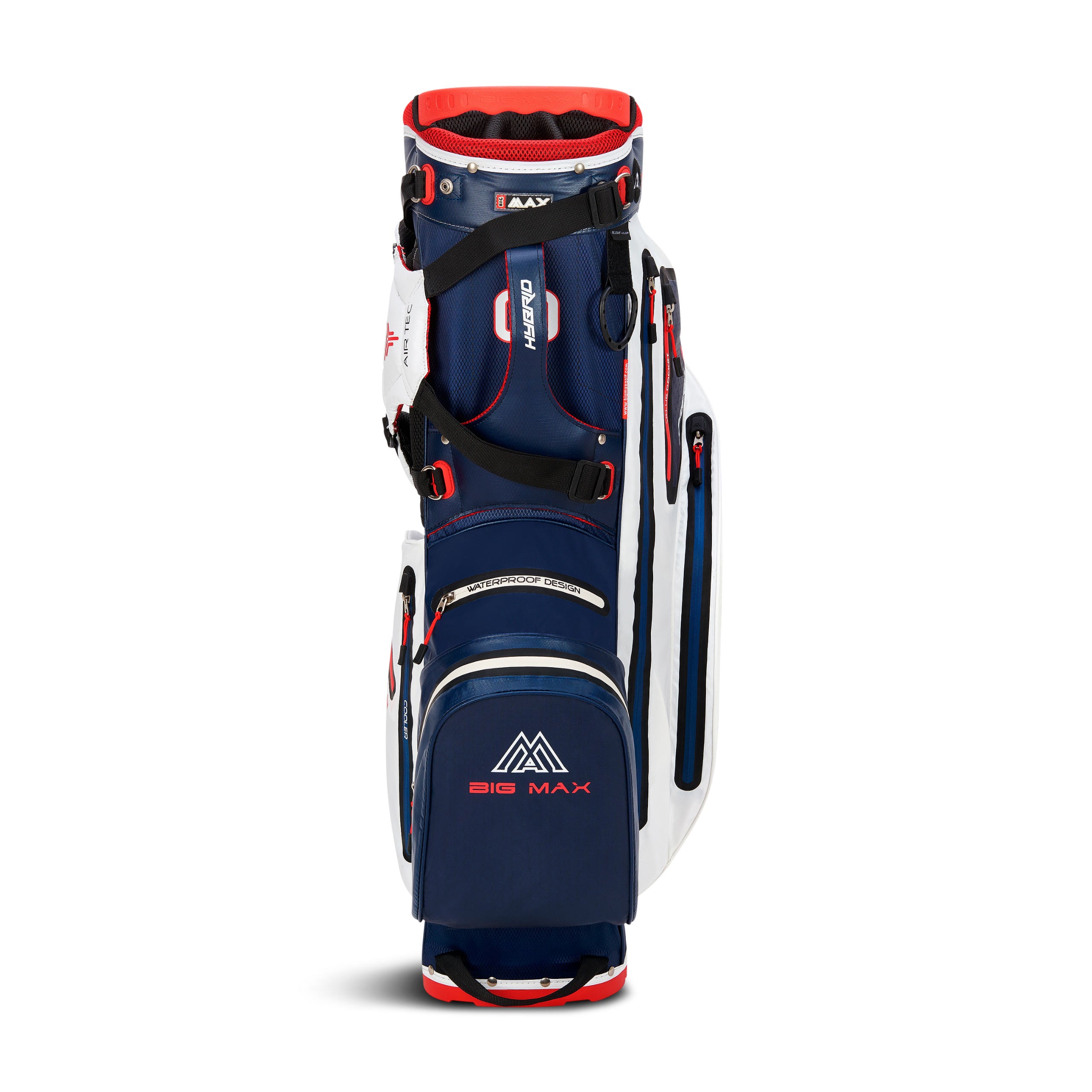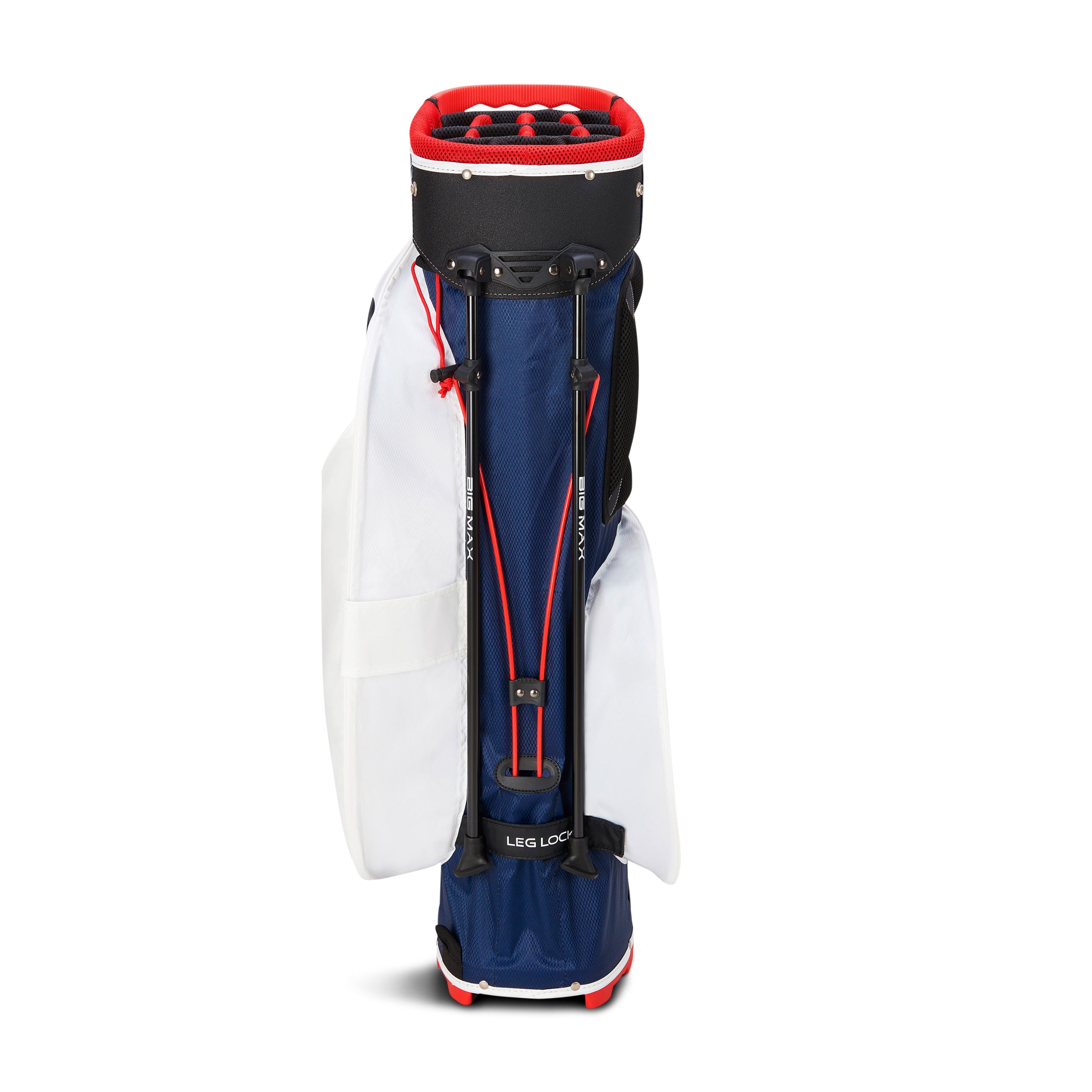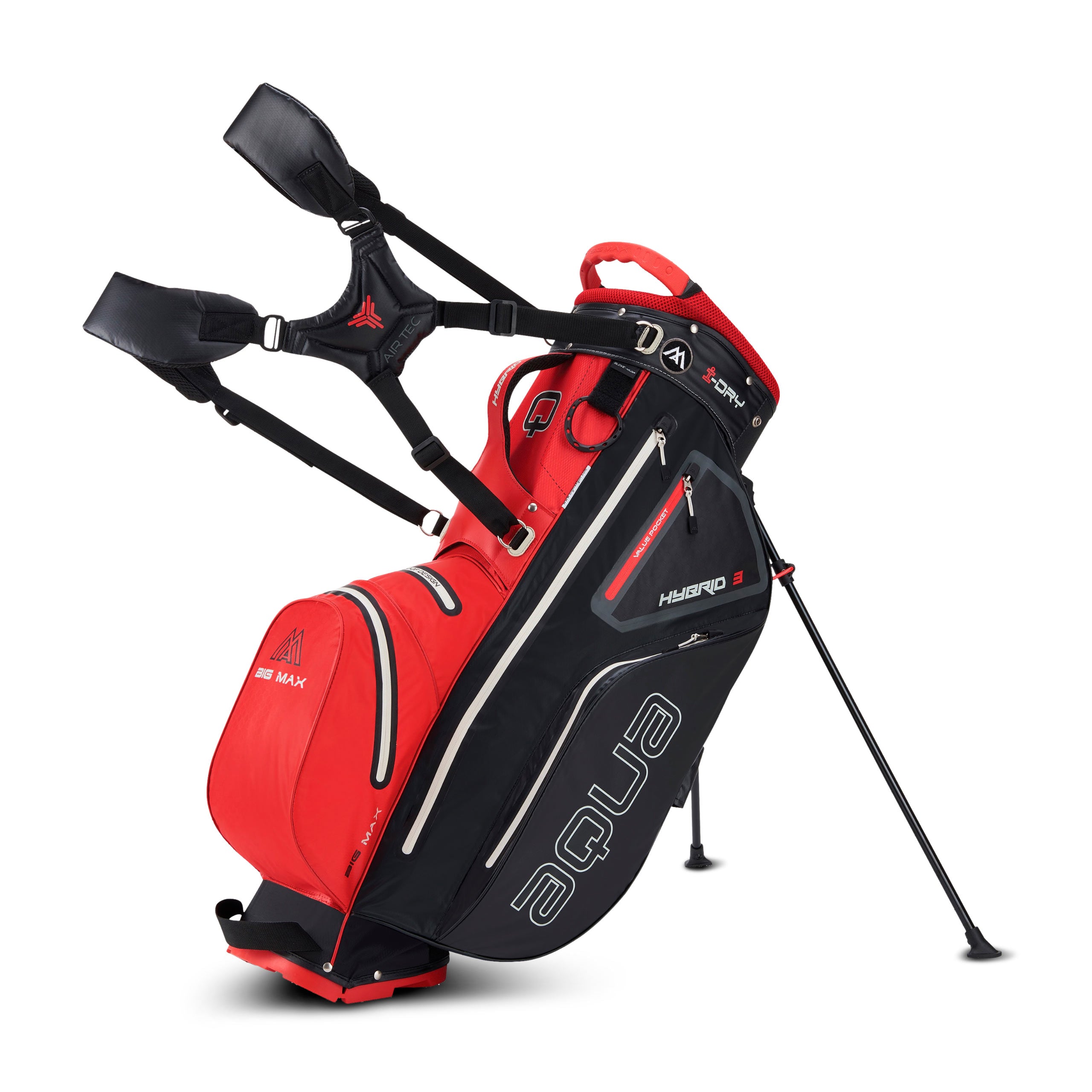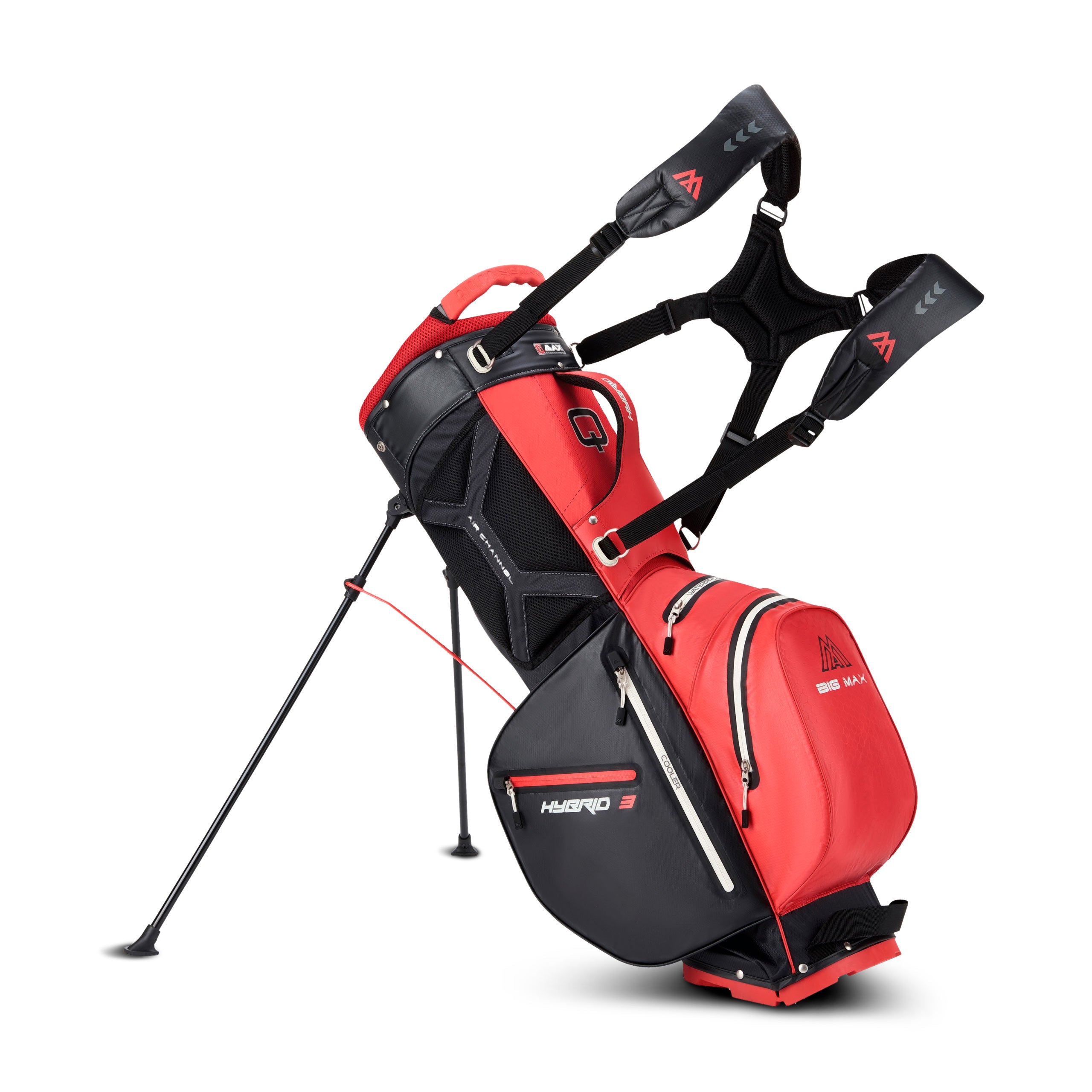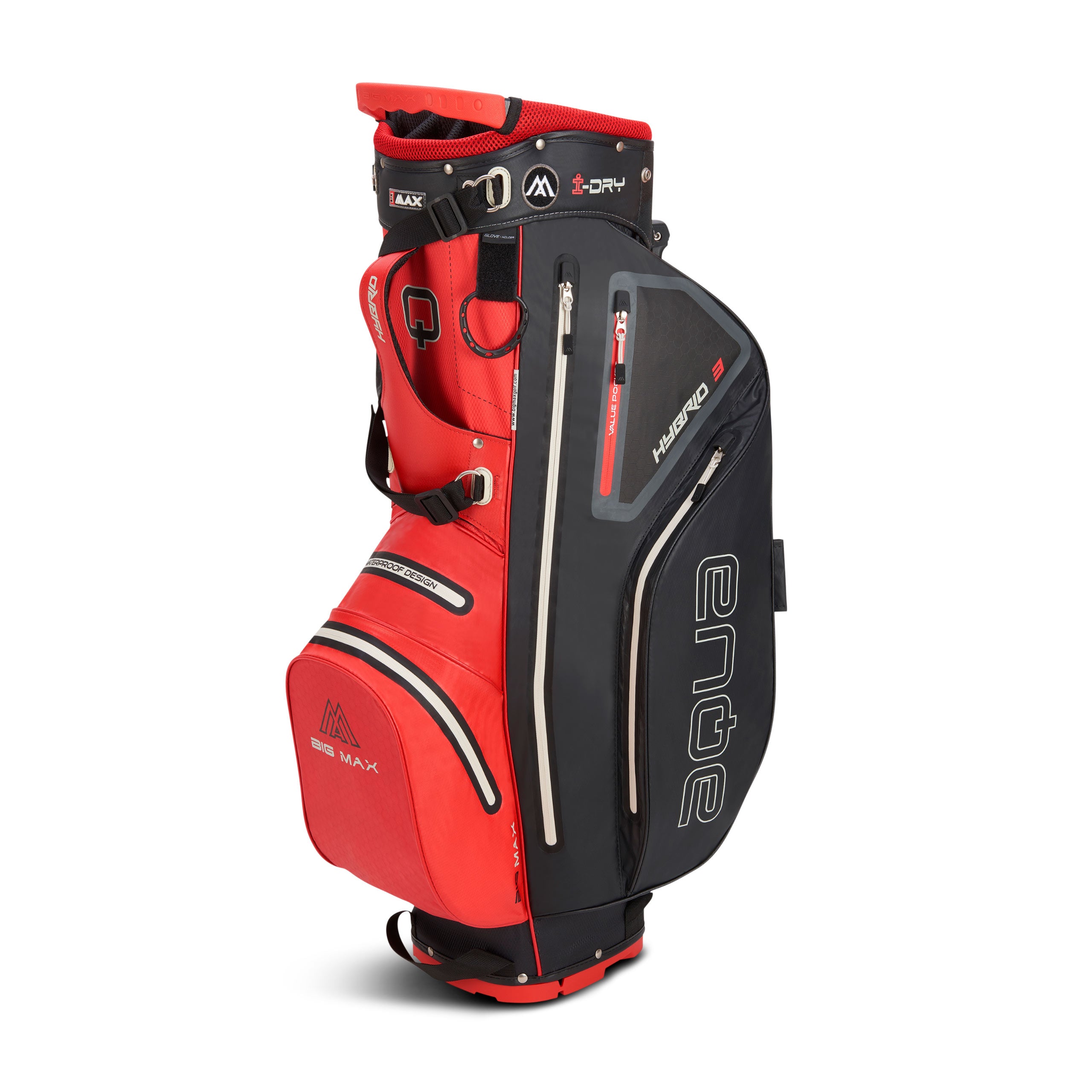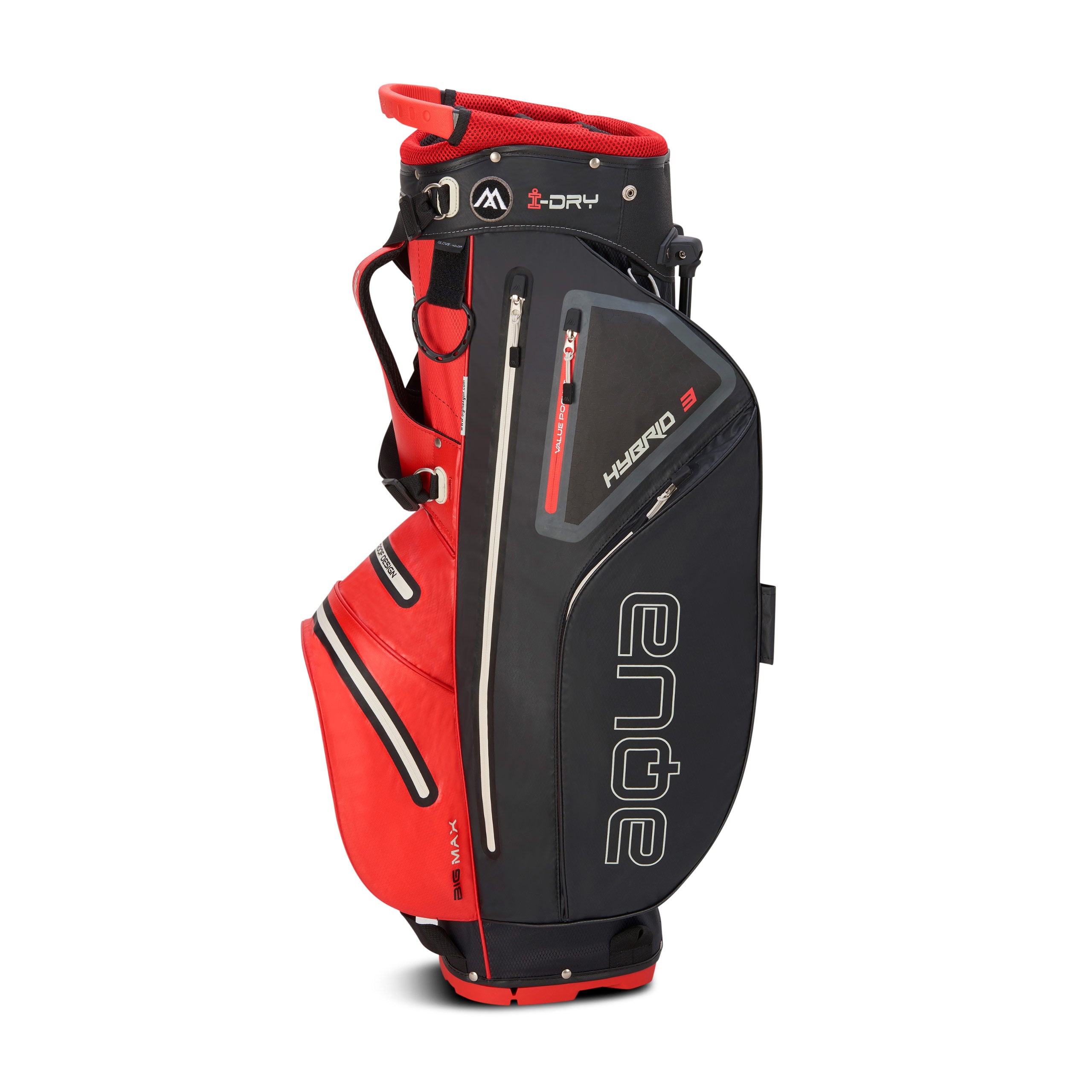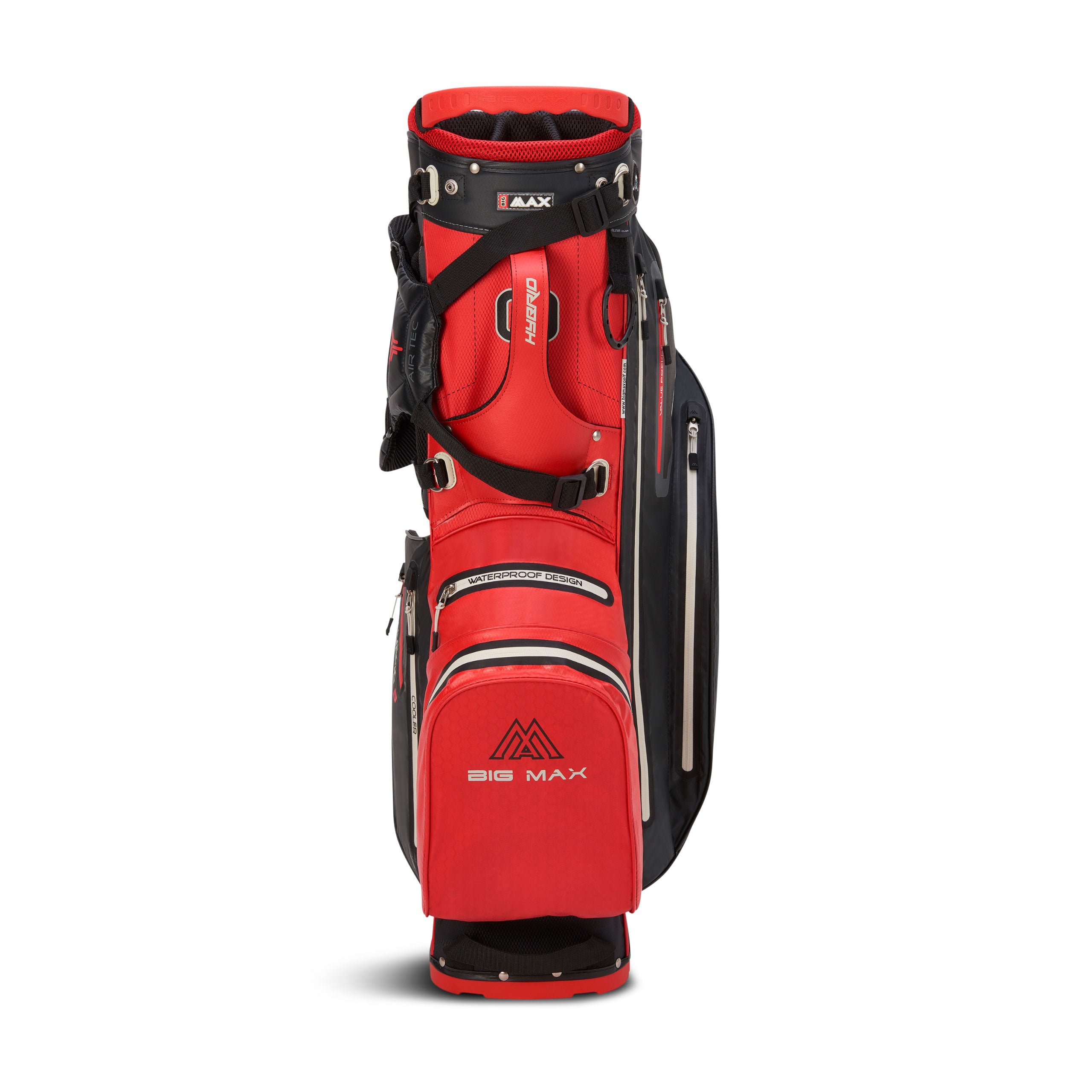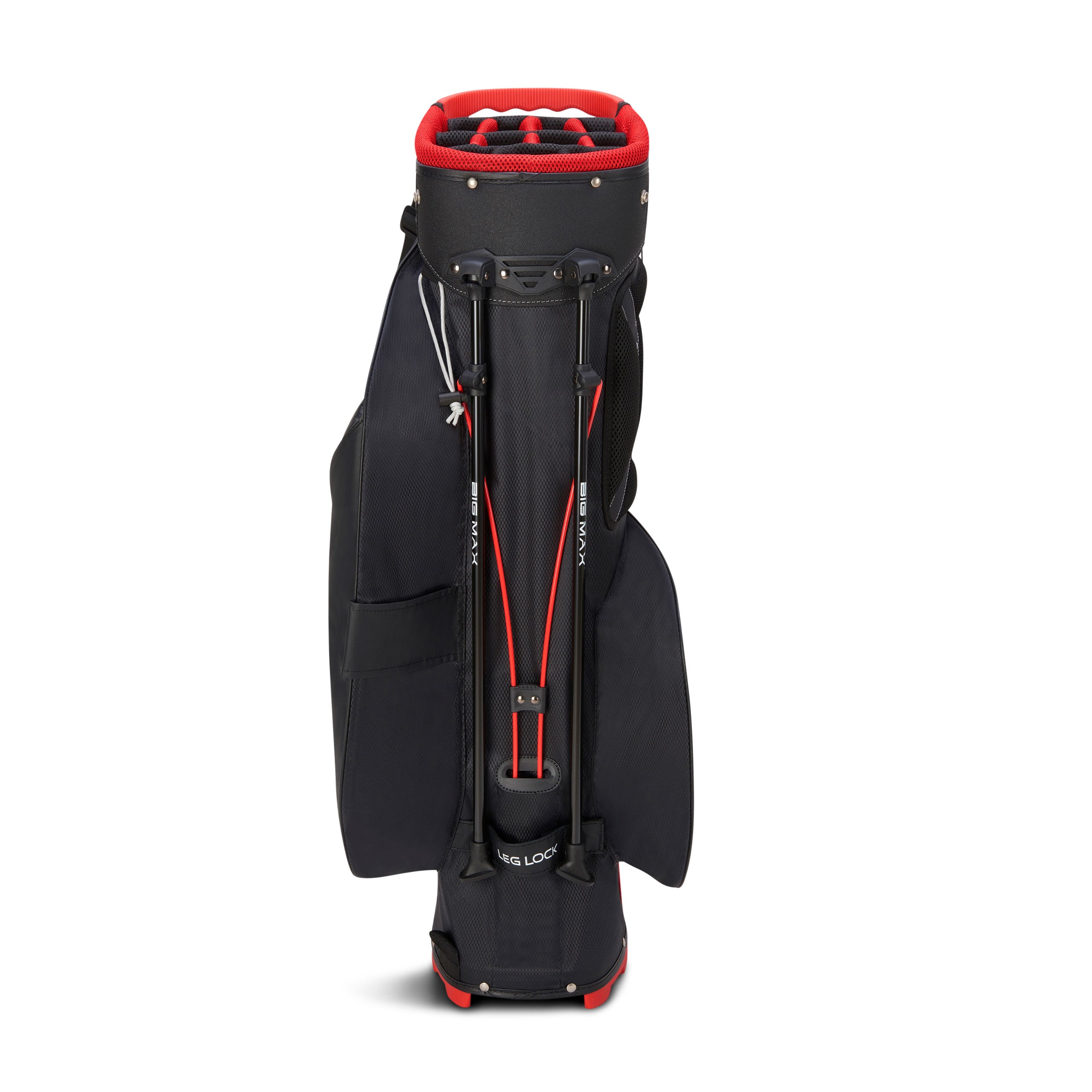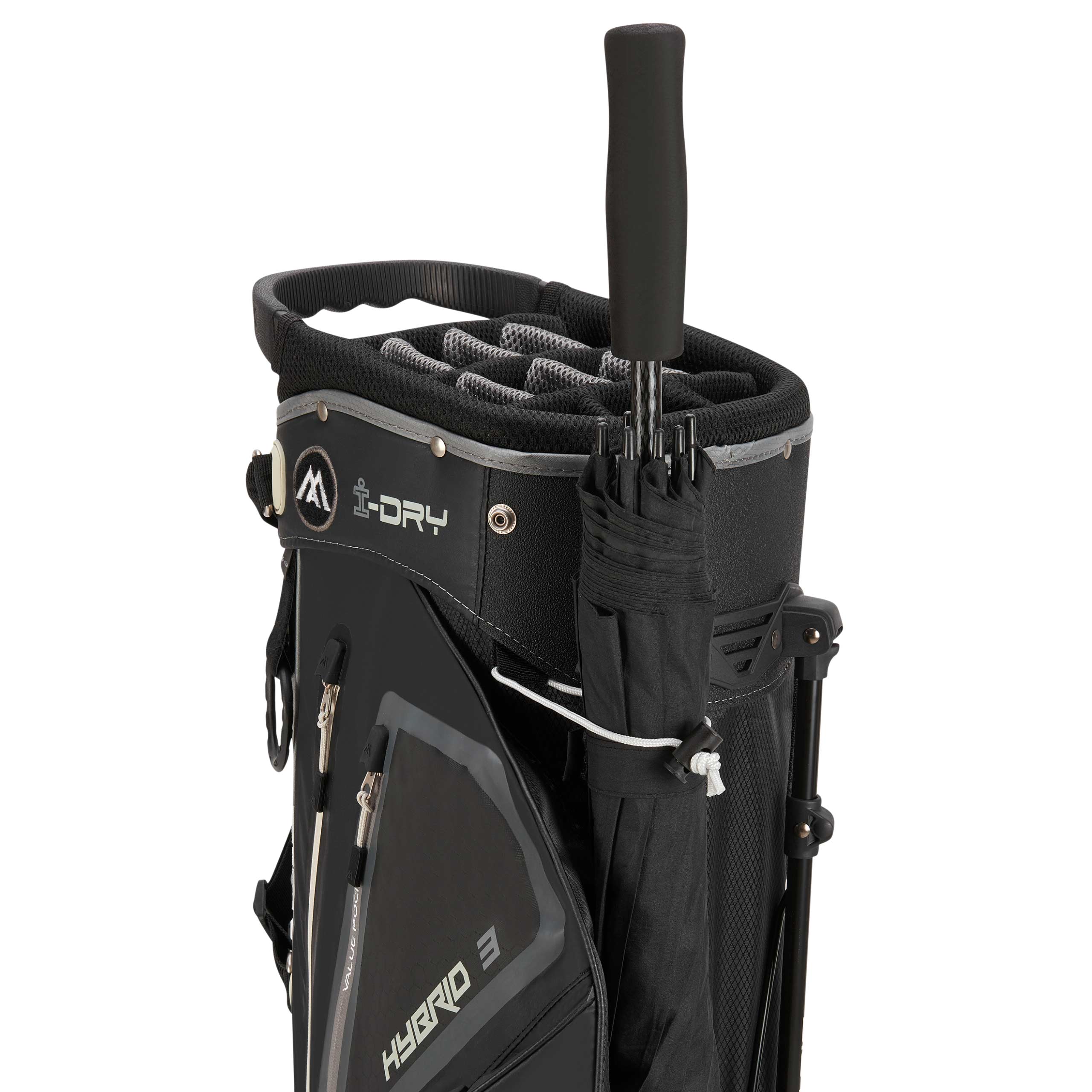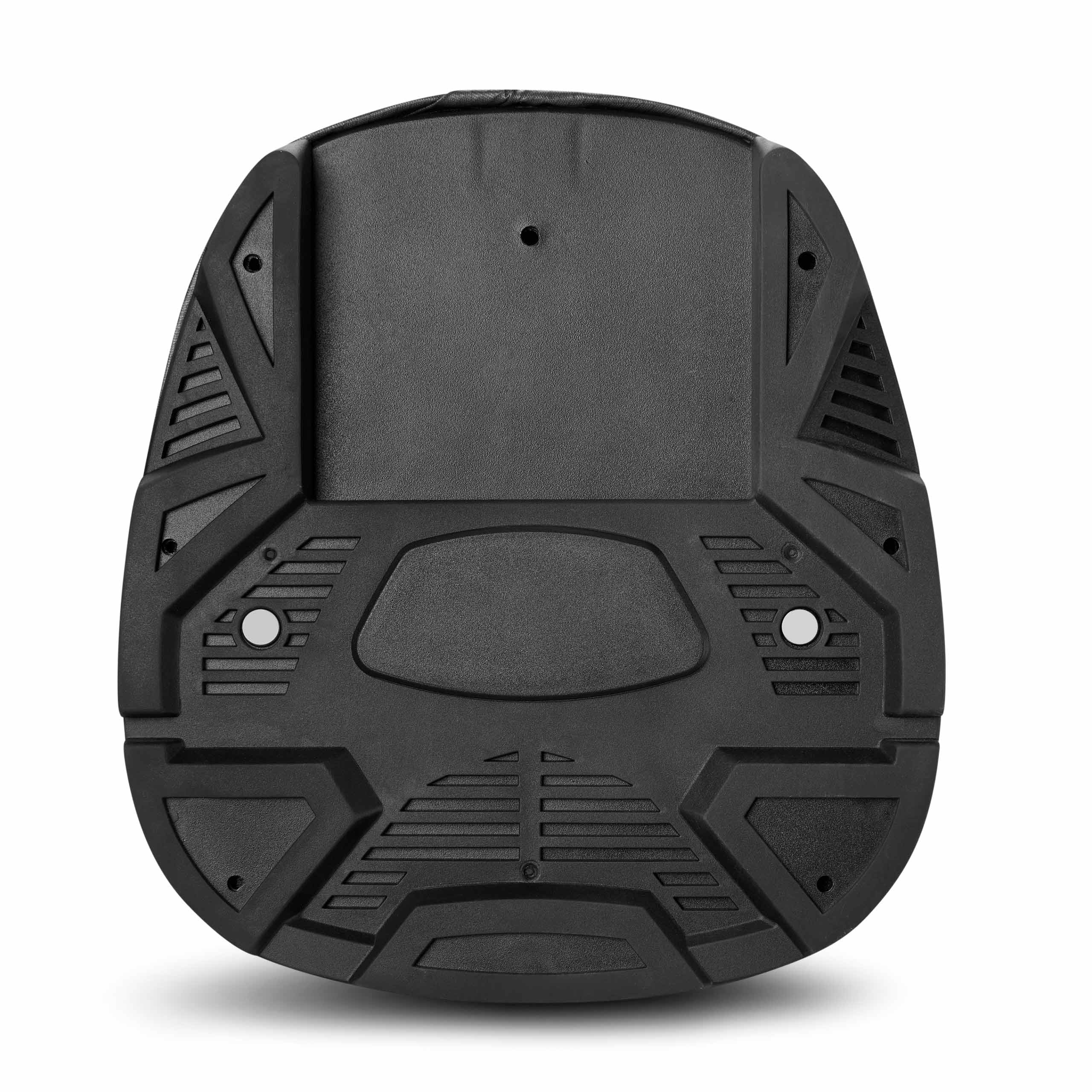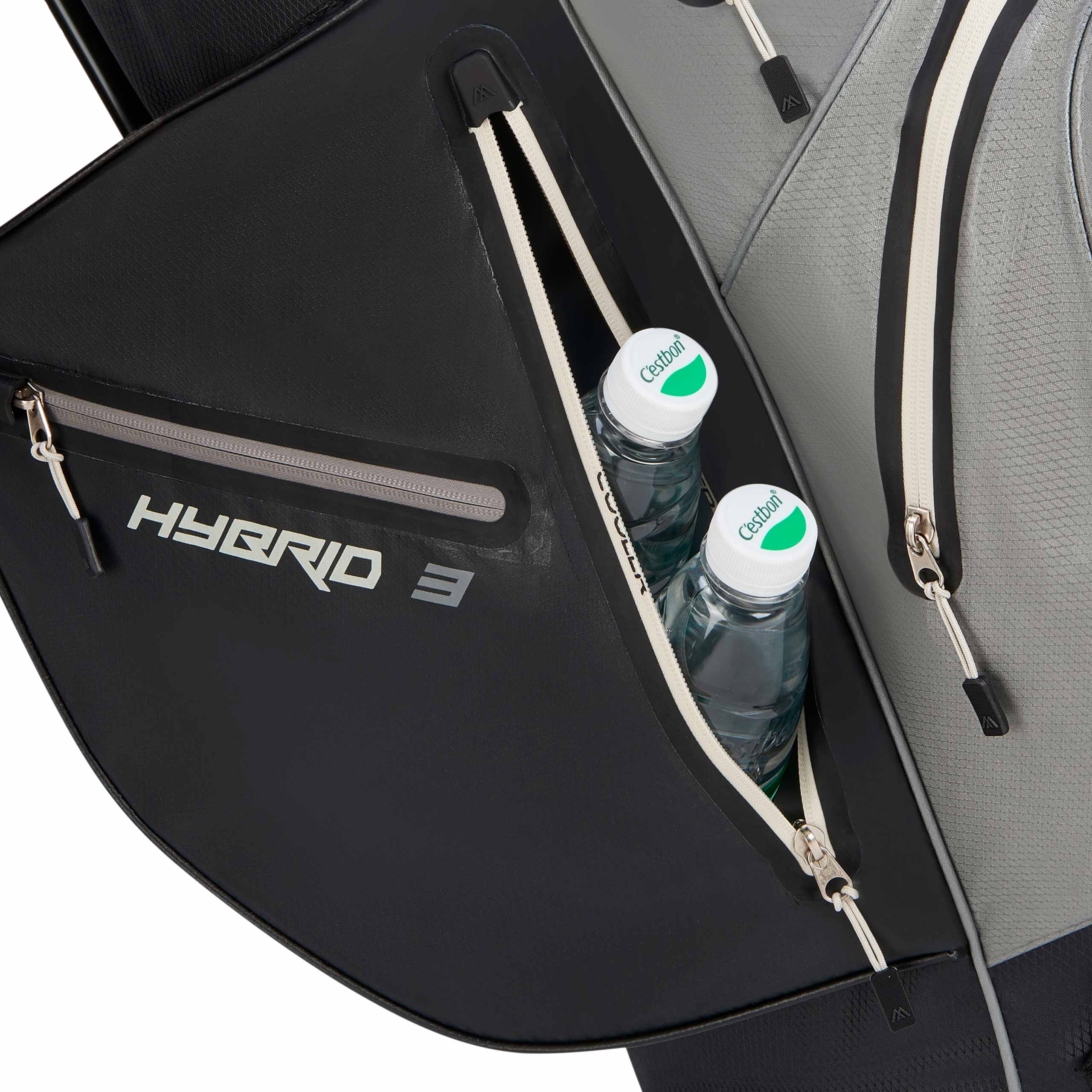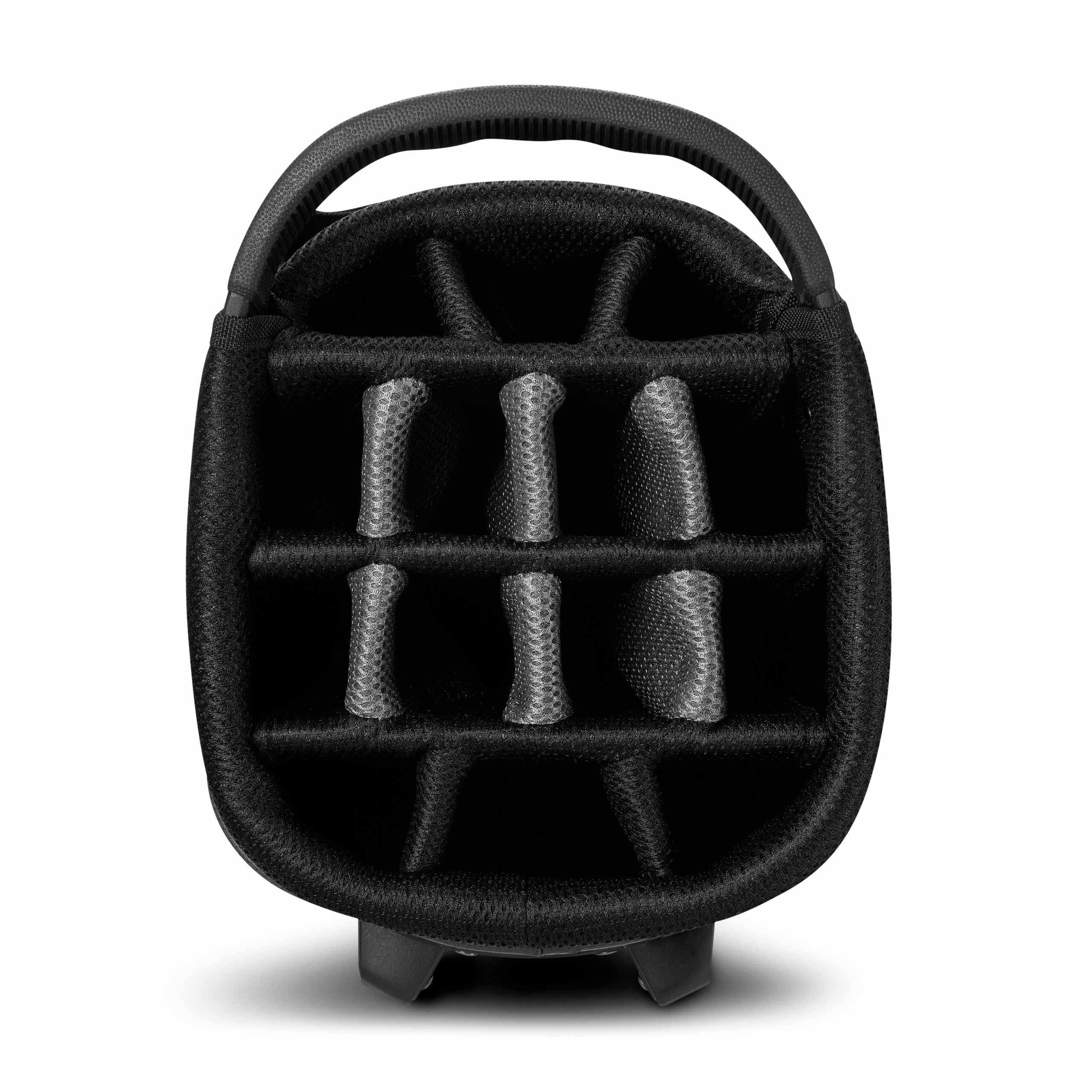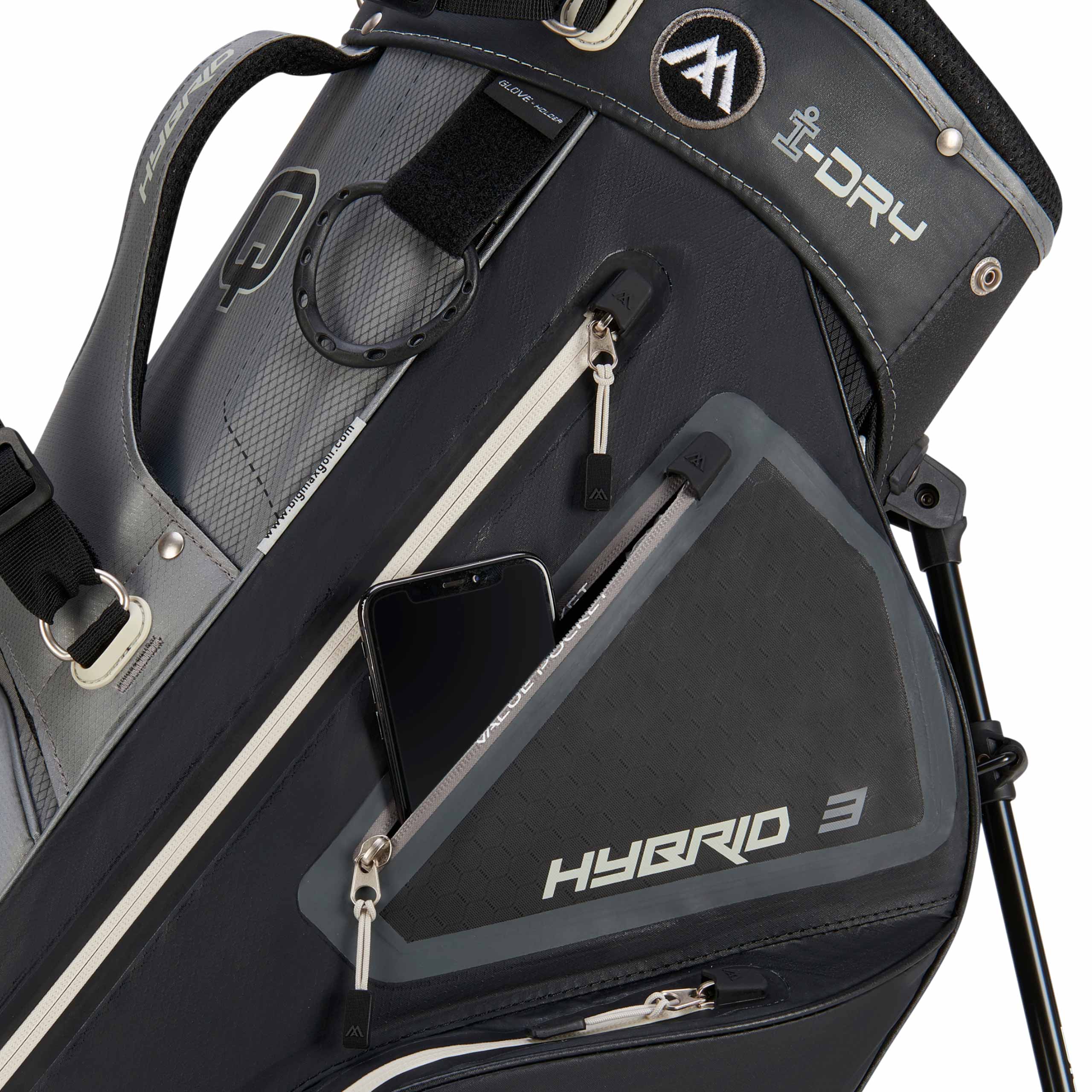 AQUA Hybrid 3
---
The AQUA Hybrid 3 is the only 100% waterproof bag in our hybrid golf bag line. A specially designed hybrid construction turns the golf bag into a solid stand-up bag, combined with the benefits of a cart bag. In combination with 7 waterproof pockets, the colorful, elegant design and numerous practical functions, the Aqua Hybrid 3 is a bag for every taste.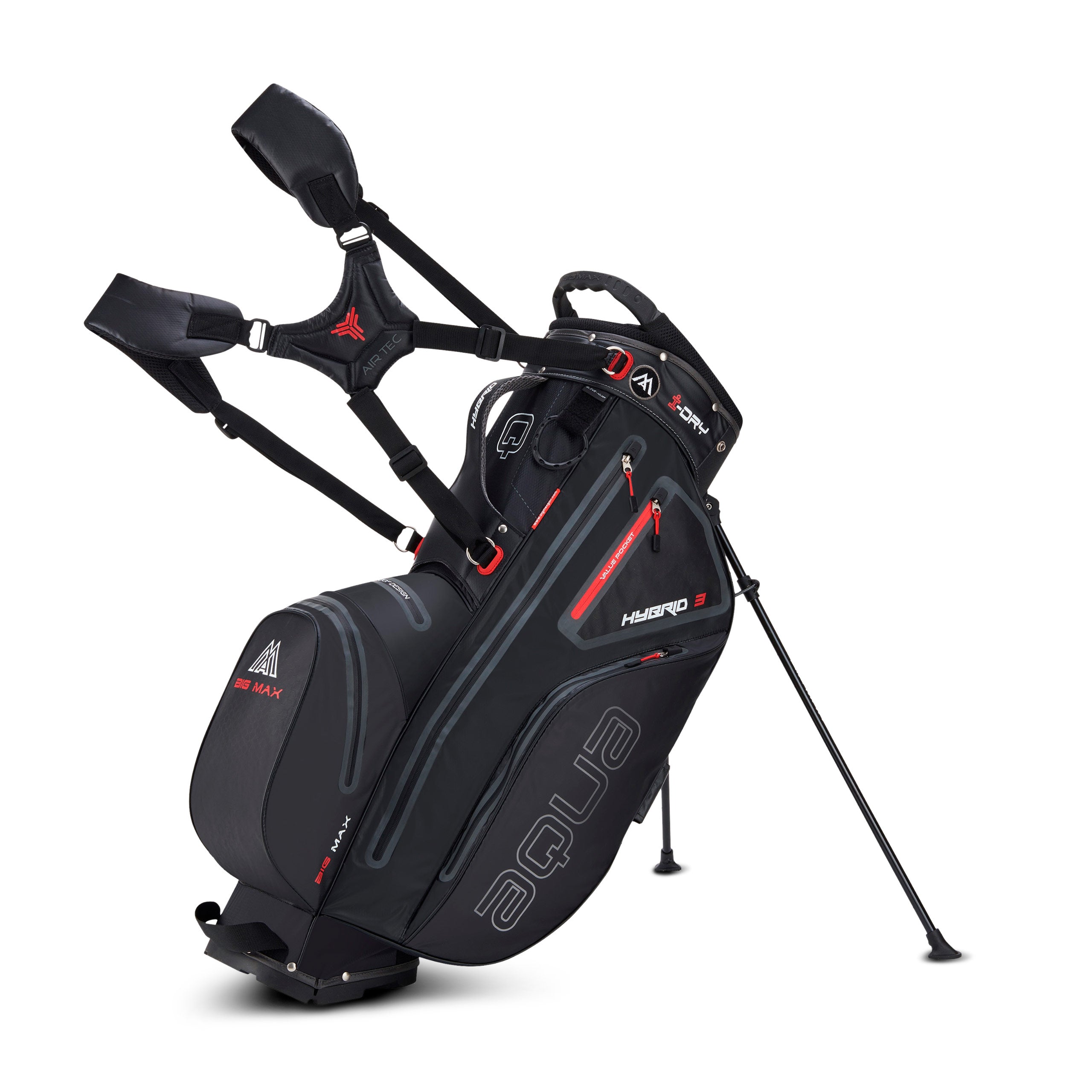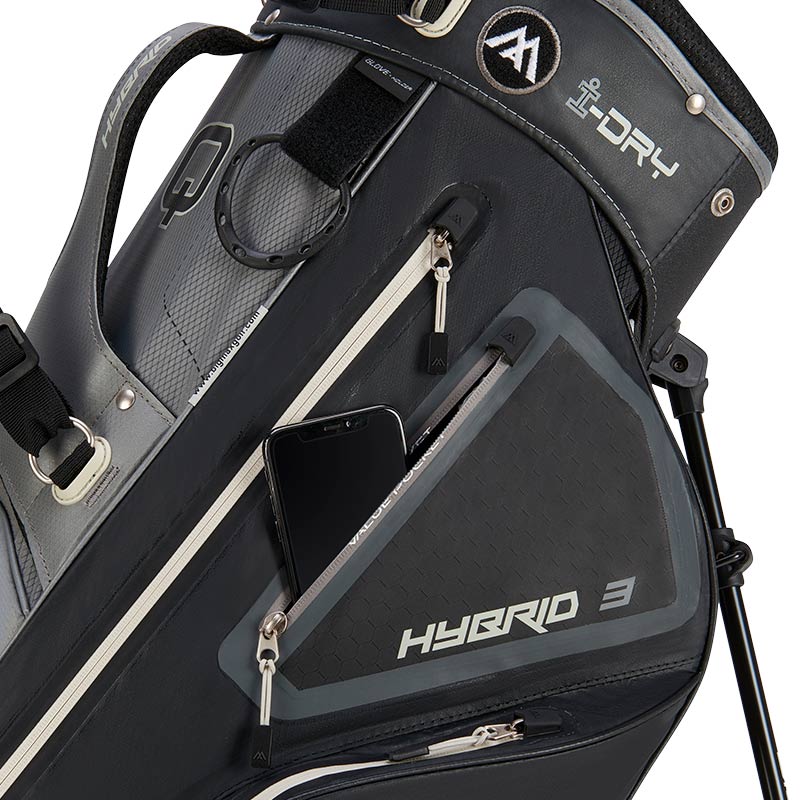 Completely waterproof
The i-dry system from BIG MAX guarantees 100% waterproof material as well as seams and zip fasteners. So rounds of golf in the rain are no longer a problem, the bag stays dry and your utensils are protected from moisture and rain.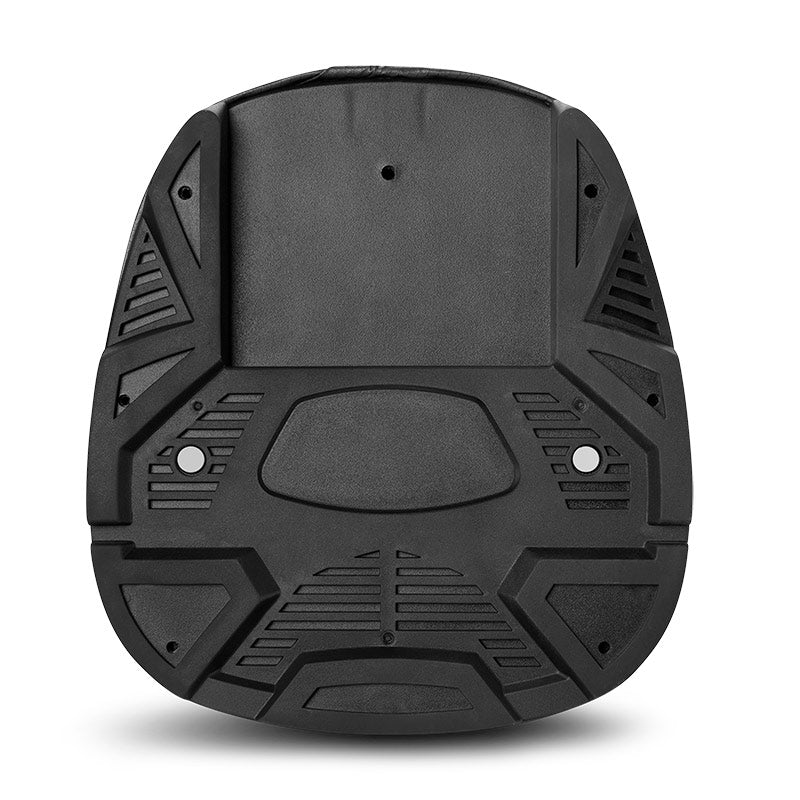 Trolley compatible hybrid system
As the name suggests, the AQUA Hybrid 3 can be used both as a stand bag and as a cart bag. This is made possible by a trolley-compatible floor with a trolley-compatible leg lock system. The bag sits firmly in the square.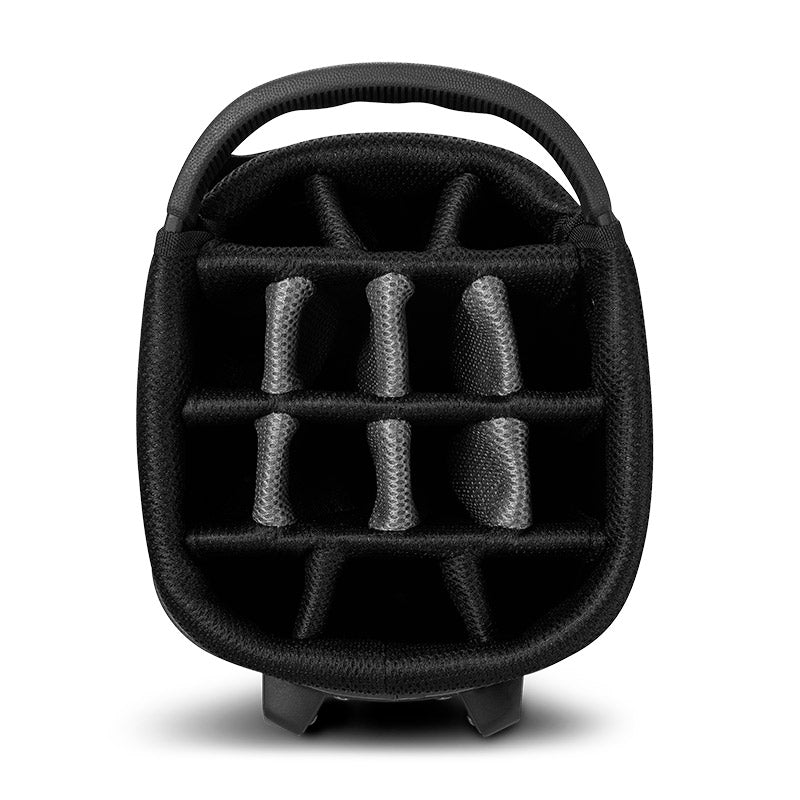 14-way organizer top
The 14-way organizer top allows you to arrange your clubs by length and take advantage of an extra putter compartment. This prevents the clubs from hitting each other and creating an unpleasant accompanying noise when playing golf.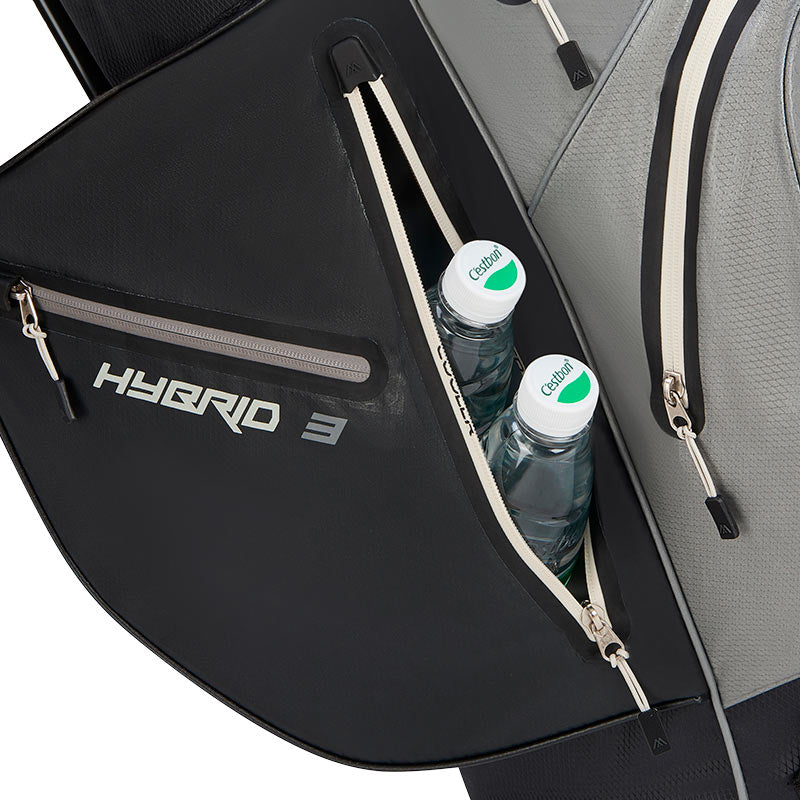 Integrated cool bag
Thanks to the integrated cooler bag, you can keep your drinks and groceries cool and the bag dry. The insulated bag is spacious and offers space for up to two drinking bottles.
AQUA Hybrid 3
Product specification
More Features
Padded Shoulder Strap
Rainhood
Umbrella Holder